Do you need proxies from the land of the Eifel Tower? We thought you might, so we made a list of the best French proxy providers.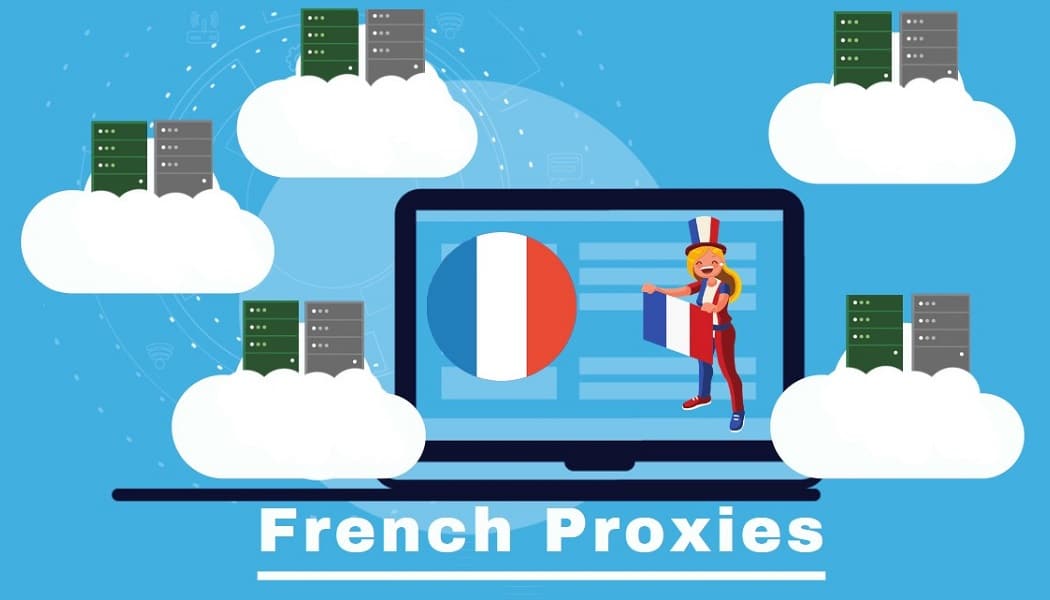 As the proxy industry started to grow, so did the number of usages in the personal or business part of our lives. For some of those use cases, there comes a time when you need proxies from a specific region or country, and that can quickly turn into a hassle.
Even though there are tons of proxy providers available, not all of them have proxies in all the regions you may need. Let's say that you need proxies in France. The country is averagely popular when it comes to proxy requirements, but not all providers will have proxies there.
To aid you in your search for the best French proxy provider, we have compiled a list of the best providers that can offer you datacenter, residential and mobile proxies. As a bonus, we made a list of some websites where you can get a few French proxies for free.
---
Considering the popularity of French proxies, finding websites that offer them for free was not all that difficult.
---
The choice for paid French proxies is a bit bigger than the free ones. Here is our list of the best providers you should look into.
---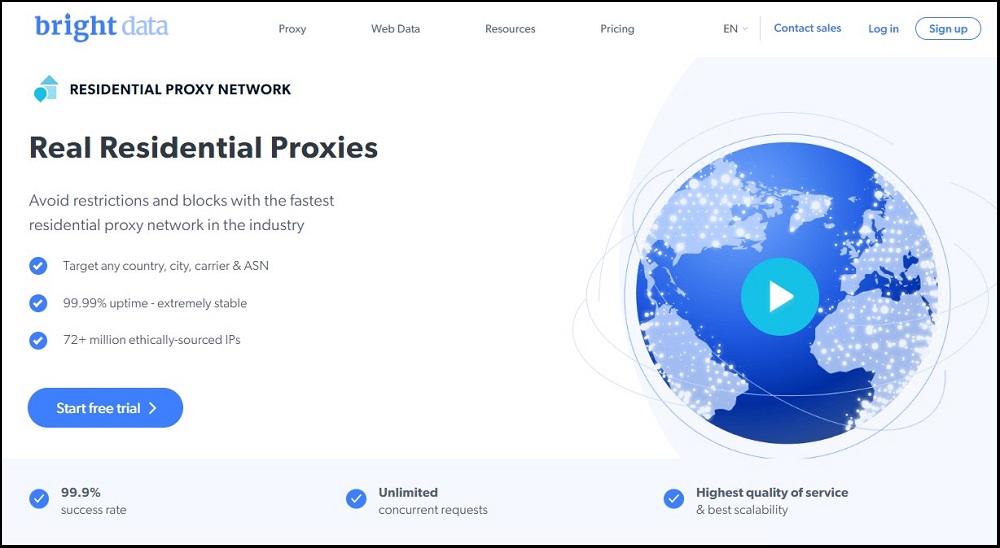 Moving away from the mobile proxies, we have Bright Data, one of the best proxy providers on the market. Even though it offers all kinds of proxies, we are going to talk about the residential ones. They have a pool of IPs consisting of almost half a million French proxies, considering the size of the country and the need for proxies from there. Being the best in this niche means that the services are not cheap.
Even though Bright Data is expensive, if not the most expensive provider on the market if you consider all it offers, it may not be all that bad. You have multiple pricing packages to choose from so that you pay as much as you intend to use. All of them come with unlimited bandwidth, but you do get some advanced geo-targeting that other providers don't have. If you are unsure if this is the right provider for you, there is an option to test the proxies for seven days before making a decision. Also, keep in mind that if you are a first-time user, the dashboard may seem a bit confusing.

Pros
Option to get proxies from specific cities or providers
Almost half a million French proxies
Cons
Expensive
There is a limit on the bandwidth
---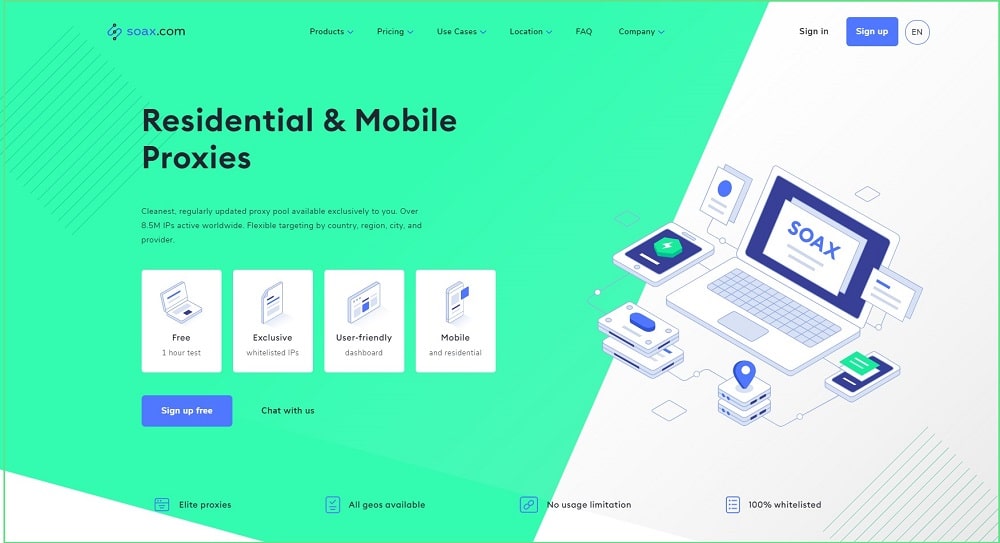 Bright Data's prices are not for everyone's taste, and if they are out of your budget, then there some cheaper options, like Soax. This French proxy provider has over 178 thousand IP addresses in their network, and while it is less than Bright Data, the price is also lower, making it the affordable choice. The pricing plans are very flexible, and your purchase by the number of ports instead of proxies, so you get access to the entire pool.
Another great thing is that you have the option to pay for the plan per day, making it the most flexible provider. With it, you get some geo-targeting options to choose proxies from certain cities, which is a nice feature to have. A free trial to test the proxies is available, but it is far from what the other providers offer. Soax gives you only one hour of the free trial, which is a lot of cases, may not be enough.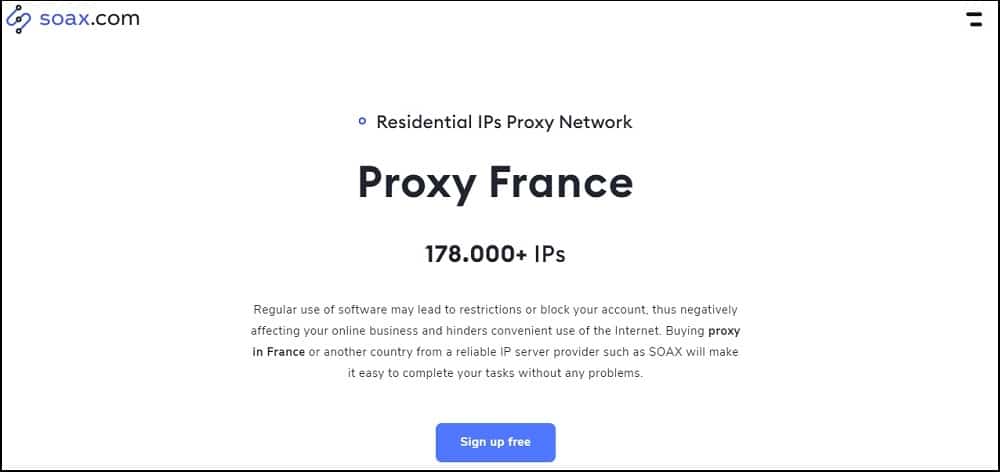 Pros
Very affordable prices
Excellent flexibility with the packages
Cons
The free trial is too short
The bandwidth is limited
---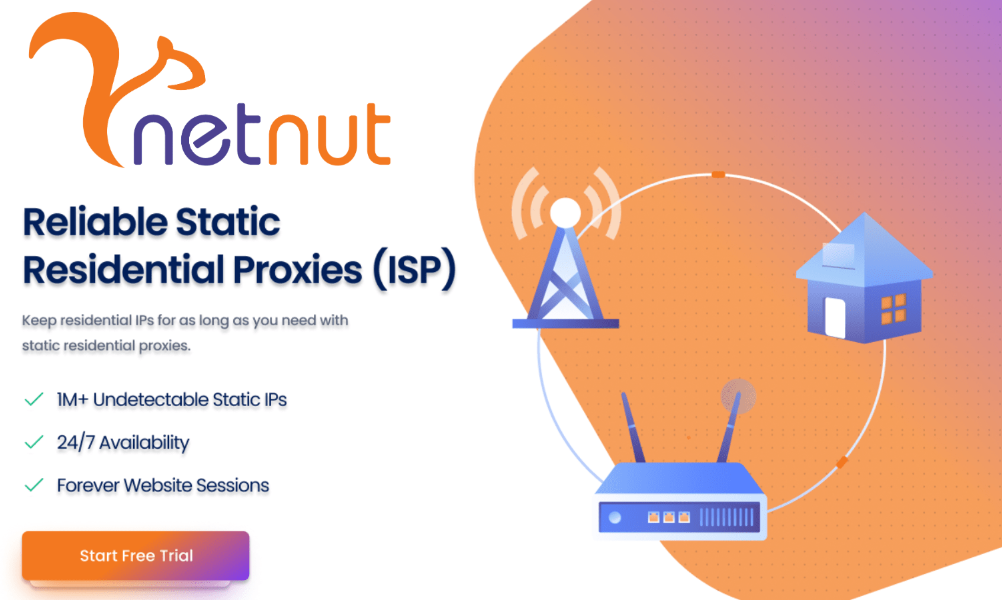 NetNut is like your trusty assistant for the internet. It's great at helping you get the information you need from websites, and it keeps all your activities private and secure. Imagine having a secret pass to explore websites from everywhere in the world – that's what NetNut does.  In that sense, there are more than 52 million special passes you can use, and web securities won't know you're using them. Particularly France, where NetNut has almost a million of these special keys or IP addresses. This lets you look at websites and markets in France like you're a local living in the country.
NetNut's Reliable Static Residential proxies offer full handling for various data-driven tasks, including SEO monitoring, social media management, threat intelligence, and web data extraction. With these proxies, companies and big businesses can confidently and anonymously analyze and study France's market data, ensuring you have the essential data to drive your business operations forward.
NetNut promises uninterrupted access to any data that's available in France. The fact the proxy has a 99.99% uptime shouldn't be taken for granted either. You want a proxy that's available whenever you're ready to scrap and extract data for your work or business.
NetNut is one of the most affordable proxy services on the market, starting at $350 per month for a 20GB bandwidth. There are costlier packages to choose from which serve to offer more data though. We like that all packages have other benefits attached, like email support and IP whitelisting. The 7-day free trial is also one of the biggest reasons why NetNut is such an attractive proposition as a go-to French proxy network.
Pros
Access to over 52 million French IPs
Almost zero failure rate
Flexible pricing plans to suit your needs
Undetectable to website security measures
Complete control of IP rotation by ASN
Cons
API Integration Documentation is lacking
---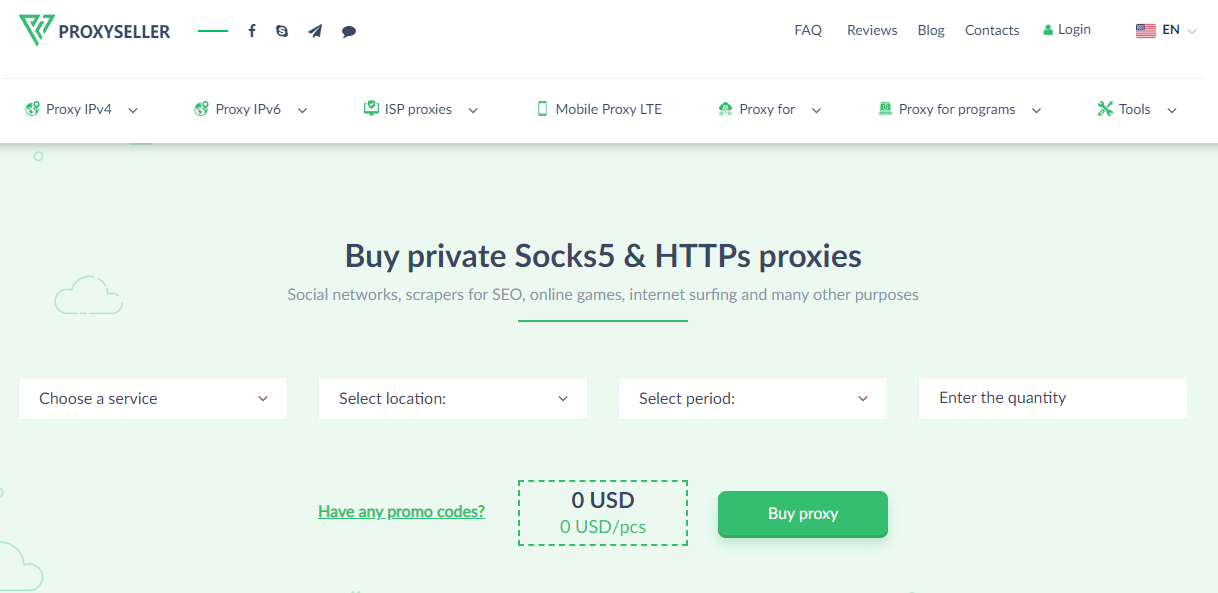 Well, Poxy-Seller is another provider that has over 800 subnets as well as over 400 network access. The company offers you access to a large pool of IP addresses. You can access the French proxies for the targeted tasks from the pool or evade geo-restriction if you are targeting France. From the French proxies, Proxy-Sellers offer the datacenter compatible with the IPV4 and IPV6 and mobile proxies.
From our experience, we also noted that the datacenter prices are cheaper. At the same time, mobile private proxies are expensive but guarantee all customers' rotation customization by time, access to unlimited traffic, and impressive 99% uptime. The proxies also have average speed with lucrative affiliate programs on their platform.
Pros
Lucrative deals and affiliate program
Guarantees you low ping
Compatible with IPV4 and IPV6 devices
Affordable datacenter proxies
---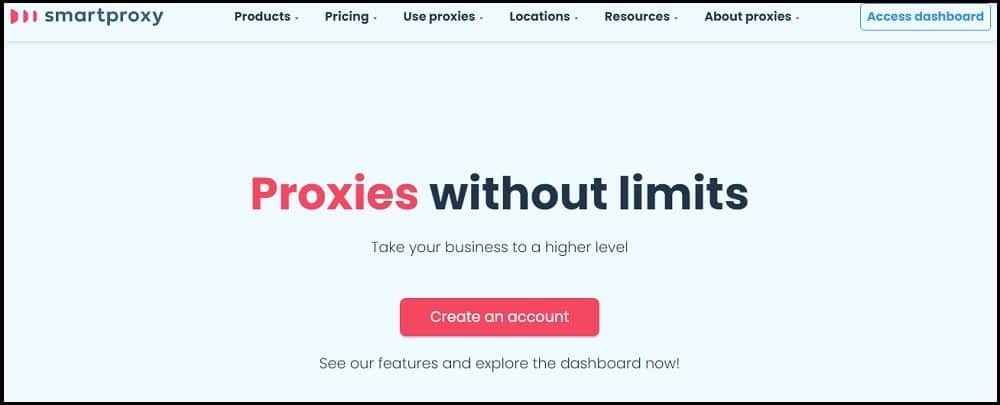 If the number of proxies that Soax offers not enough, then you should look into Smartproxy. With almost 220 thousand French proxies in the pool, the number is higher, but there are some things you are giving up. Price-wise they are more or less matched, and even though there are no daily packages, there is still some decent flexibility with Smartproxy's packages.
The geo-targeting option is unusable here. They have an option for city-level geo-targeting, but there is no French city on the list. That means that you will need to work with random proxies from across the country. As you may expect from a residential proxy provider, all packages come with limited bandwidth, and a free trial option is not available. The only option you have to test the proxies is to purchase them and as for a refund within three days.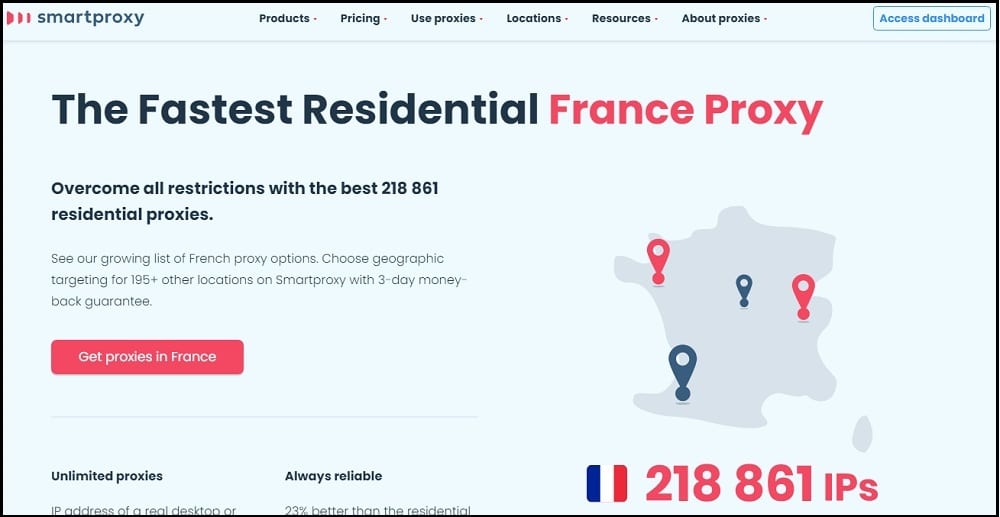 Cons
Free trial is not available
No option for unlimited bandwidth
---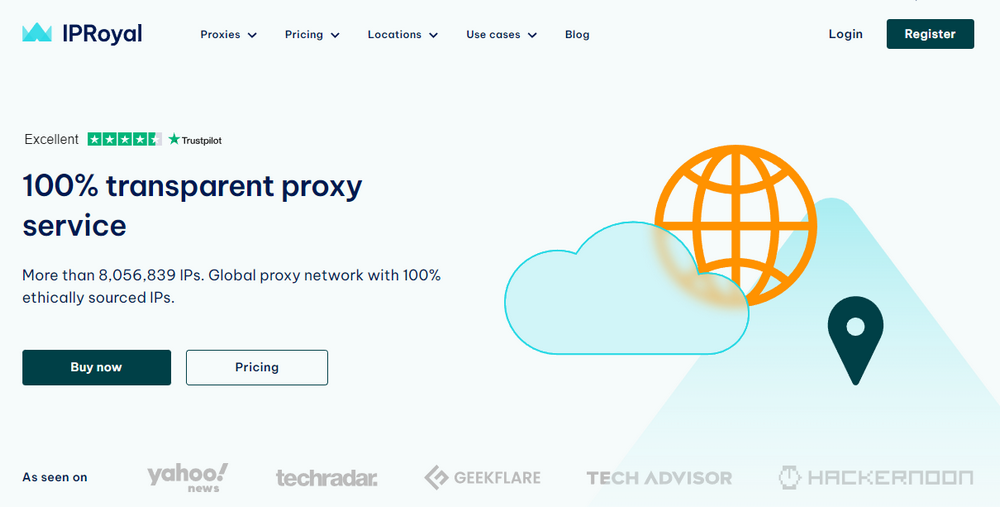 Here's one of the more affordable French proxy service providers with over 200K proxy servers in the region. They offer outstanding rotating residential proxy plans that cost a few times below market average if you order a large amount of traffic. They also offer static residential, datacenter, and sneaker proxies priced per IP address.
The proxy quality is more than sufficient to put them on this list, maintaining a 99.9% uptime, speedy and stable connection speed, and efficient geo-block evasion. However, unlike some other proxy providers, they don't offer scraping APIs.
Overall IPRoyal combines high quality with affordability and versatility, making their services applicable to casual and professional proxy users. Whether you're planning in-depth France market research or accessing their local streaming site's content, you'll find the right proxy type on their website.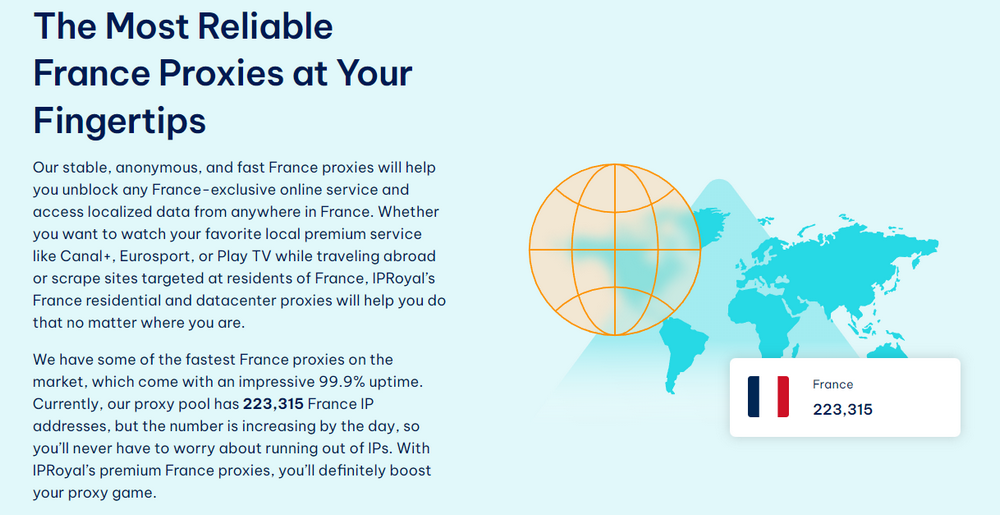 Pros
Multiple proxy use cases
Fast proxy service
Very affordable rotating residential proxies
Cons
No scraping APIs
No voice-chat support
---
We are kicking off this list with an unexpected French proxy provider and an unexpected type of proxies. Proxy-cheap is a mobile proxy provider, and as the name may suggest, you are looking at a relatively cheap option. The number of available proxies is not disclosed on their website, and on top of that, you don't get any advanced geo-targeting options. In other words, you'll be getting random mobile proxies from all over France. The pricing structure is not the best; you only have one pricing plan.
On the other hand, the price is reasonably low even by residential proxy standards. You also get unlimited bandwidth, and all proxies are with 4G speeds, something that we rarely see in the residential or mobile proxy market. Proxy-cheap claims that their proxies are virgins, that they have never been used as proxies, and for that reason, there is no free trial or any kind of money-back guarantee.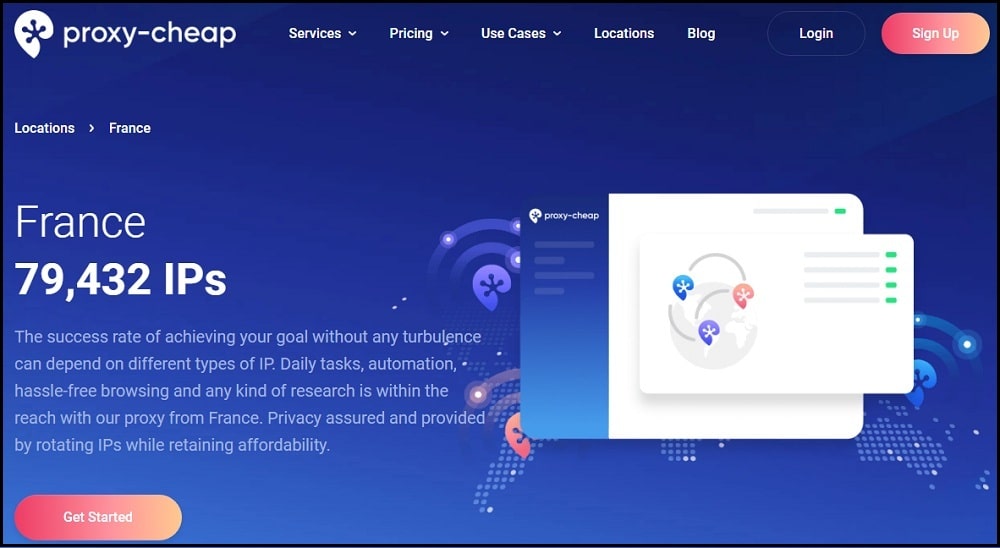 Pros
Among the cheapest French mobile proxy provider
No limit on the bandwidth
4G proxies
Cons
No trial or money-back guarantee
The number of proxies is unknown
---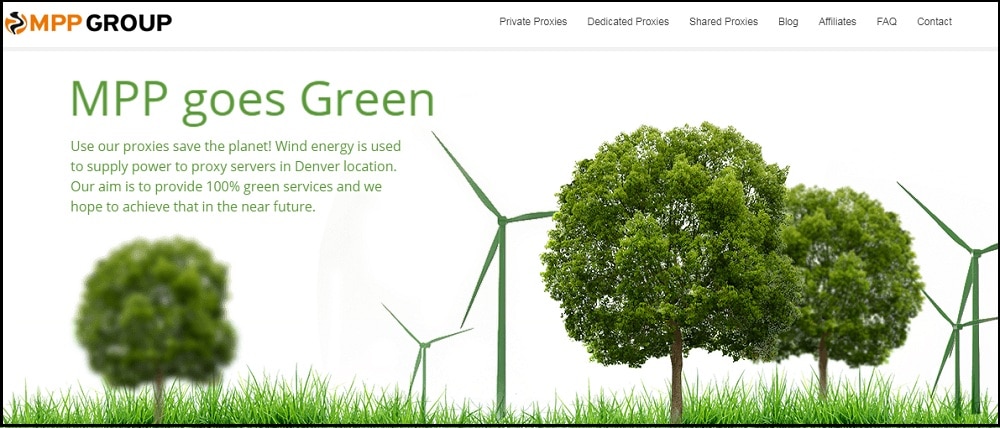 If residential proxies are completely out of your budget, or you just don't have a need to use them, then you should check out the French datacenter proxies from MyPrivateProxy. The company mostly has datacenters in the states, but there is one in Paris, so it's worth mentioning. The server hosts 1024 proxies on a server connected to a gigabit connection, so the number may not be enough, but the speeds will be excellent.
You have an option to choose between shared or dedicated proxies, and the price for a certain plan depends on the number of proxies you intent to purchase. All of them come with unlimited bandwidth, and the IP addresses are refreshed each month with a new batch of non-sequential ones. To test MPP's proxies, you will need to purchase a package. A free trial option is not available, and you have three days to ask for a refund.
Pros
Affordable
Not cap on the bandwidth
Cons
Not a lot of French proxies
Free trial is not available
---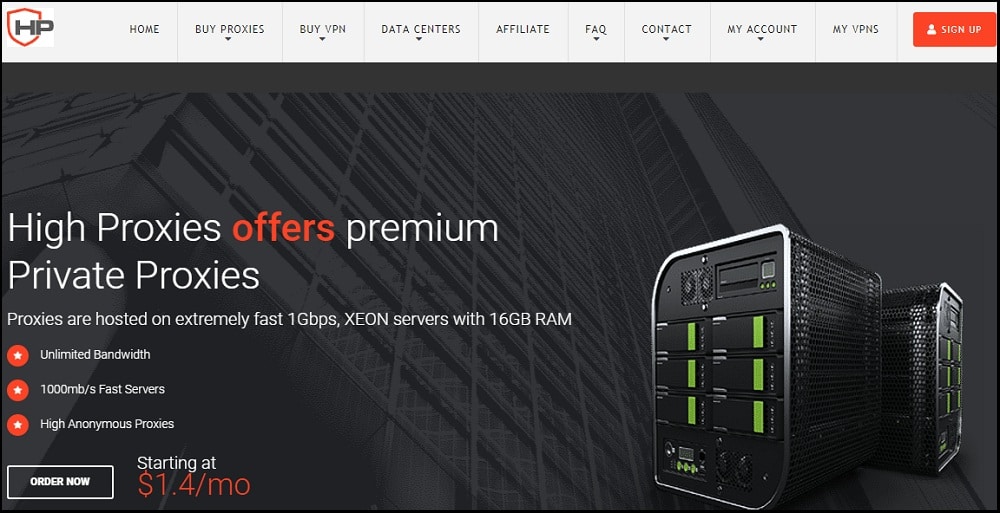 If you want to have another option when it comes to French datacenter proxies, you should check out HighProxies. Similar to MPP, there is only one datacenter in Paris with the same number of proxies – 1024. One thing that is different is that the server is connected to a 1-gigabit connection. In general, that should not cause a problem, but it's something that you should know.
When it comes to the price, HighProxies has a similar pricing structure. Here you still get private and shared proxies, and both types and all packages come with unlimited bandwidth, but a trial period is not available. You do have the option to purchase a package, test the proxies, and ask for a refund if you're not satisfied with them.
Pros
Competitive price with multiple packages
Bandwidth is unlimited
Cons
Only 1000 French proxies available
---
Will using French proxies hide my real location?
Yes, proxies are designed to do just that, but it's not that simple. When you use a proxy, the data sent from your device doesn't go to the destination server directly; instead, it's being routed through the proxy server. Depending on the type of proxy you use, it may be easier or difficult for the website's server to find out your real location. Take datacenter proxies. For example, in most cases, they won't provide you with the required anonymity to keep your actual location hidden. To achieve that, you will need residential or mobile proxies.
What are the laws about using French proxies?
As things stand at this moment, there are no laws in France that prohibit you from using proxies. If you are not from France, but still want to use French proxies, you should check the laws in your country. Similar to France; almost all countries will allow the use of proxies. One thing you should keep in mind is the websites that you want to use the French proxies on. Some have pretty strict rules, so if you get caught, you will get banned.
Will I be able to access French content with proxies?
Yes. Certain websites have a policy of giving access to their content only to residents of the country they are in. Similarly, some streaming services offer different content for different countries. Since the main application of proxies is to hide your real IP address and give the website or service a different one, using French proxies will undoubtedly provide you with access to the local content. To have success with that, it is recommended to use residential or mobile proxies.
---
Conclusion
Picking the right French proxy provider may not be as simple as you may think. The are multiple to choose from, but getting the one that will match up to your needs may be tricky. We hope our list of the best French proxy provider will help you in your search.
---
You may be like,
---