Do you need excellent proxies to combine with your Adidas bot? Our top 10 residential Adidas proxies will help you find the right ones to increase your chances of success.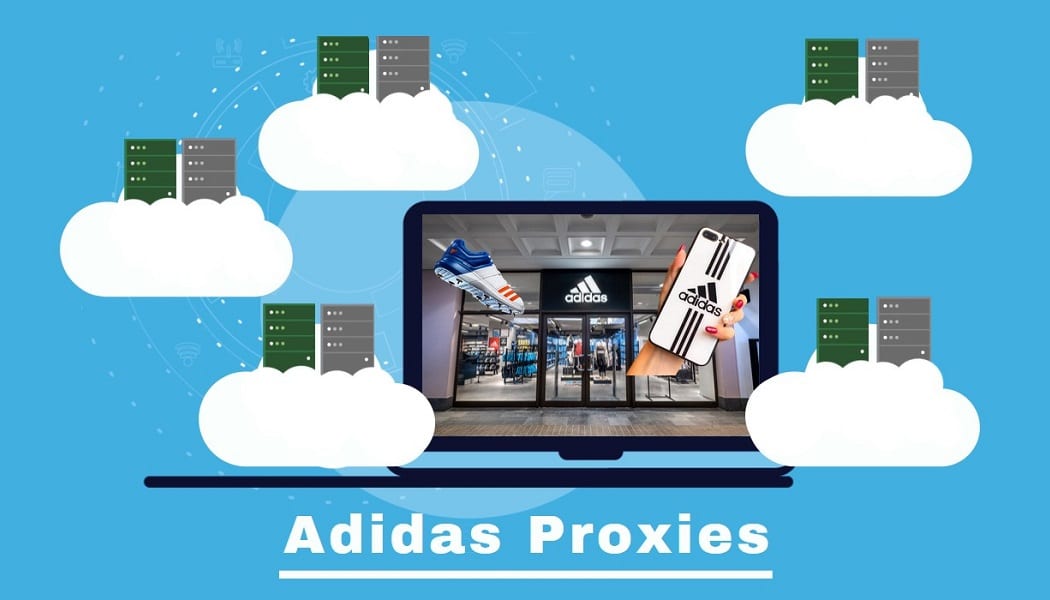 For over half a century, this German-based designer and manufacturer clothing company have been the most popular for many people. People are often "fight" over some new Adidas releases, making most of them very sought out pieces. In a lot of cases, you can often see some limited-edition items that you and millions of others want to have, but many of you will not get the chance.
Bots have been used for the past decade to increase your chances of getting your hands on limited-edition merchandise. They do work, but in recent years people have been pairing them with proxies to increase their chances even more.
If you are the type of person looking for the best Adidas proxies, then our list of the top 10 residential Adidas proxies' providers will certainly help.
---
Top 10 Residential Proxies for Adidas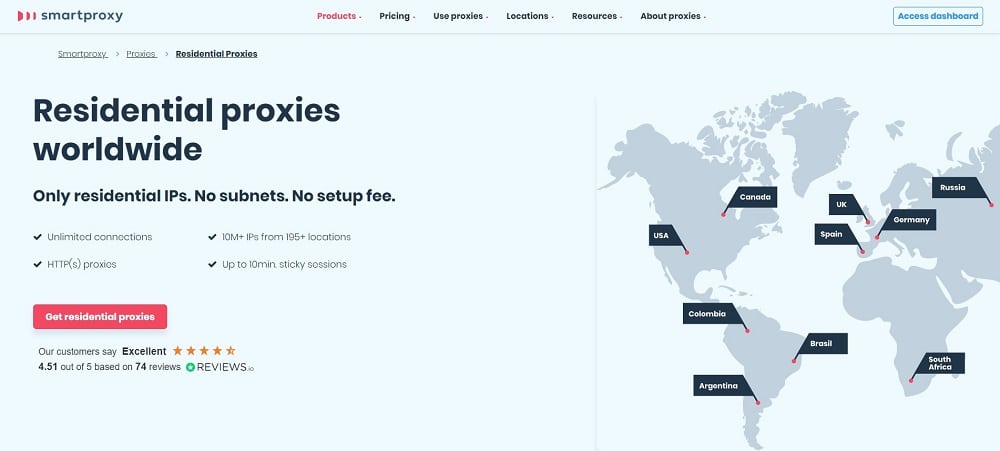 Moving away from the budget-friendly providers, we come to Smartproxy. This Adidas proxy provider offers quite a bit more than Stormproxies but at a higher price. With an IP pool of over 10 million proxies in most countries around the world, they definitely have an advantage over most providers.
The easy setup and feature-rich services make this an attractive choice. The city-level geo-targeting is a nice touch, but the option to choose from only eight cities feels like it is lacking compared to others. You can get these Adidas proxies in several packages, and no matter which one you choose, all proxies will be at your disposal.
The difference is in the included bandwidth. Similar to Stormproxies, a free trial option is not available, so you are left with a 3-day money-back guarantee.
Pros
Decent amount of proxies available
Price is decent
Cons
No trial available
Citi-level-geo-targeting offers only eight cities
Limited bandwidth
---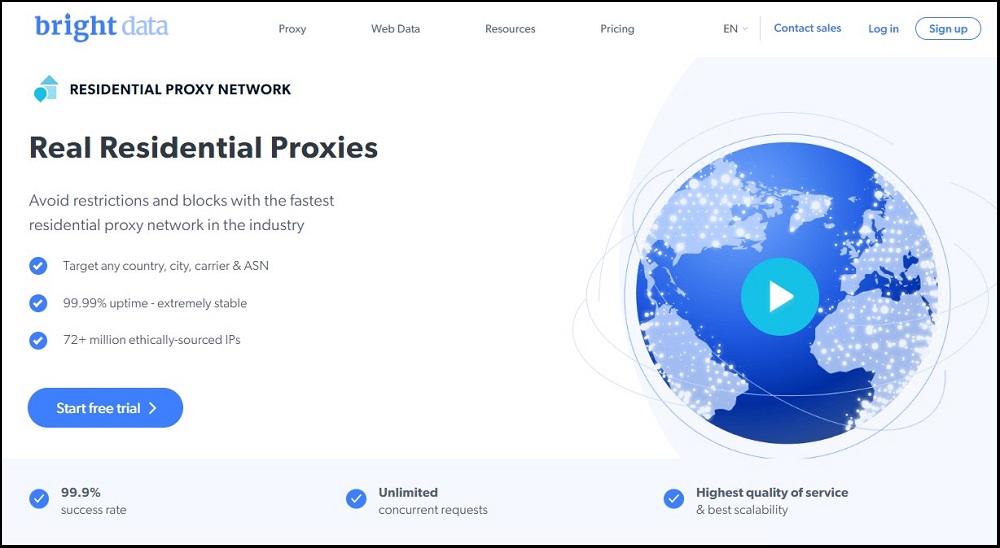 Even though it is not the first on this list, here is the champion when it comes to what an Adidas proxy provider offers. With an impressive number of over 72 million proxies in every country across the globe, Bright Data has the largest proxy network in the world. Combine that with the ton of features like advanced IP rotation and geo-targeting, and you might be looking at the perfect Adidas proxy provider.
But that can be debatable. The slightly complicated dashboard might make first-time users struggle, and then there is the price. Regardless of what it offers, Bright Data is one of the most expensive providers available on the market.
All pricing plans will provide you with access to the same set of features and the entire IP pool, so your only limitation will be the bandwidth. One thing that Bright Data gets right is the free trial. Since they are not cheap, you get the option to test the proxies for seven days before you decide to make a purchase.
Pros
Largest proxy network in the world
Lots of features
Free trial option available for seven days
Cons
Among the most expensive providers
Limited bandwidth
---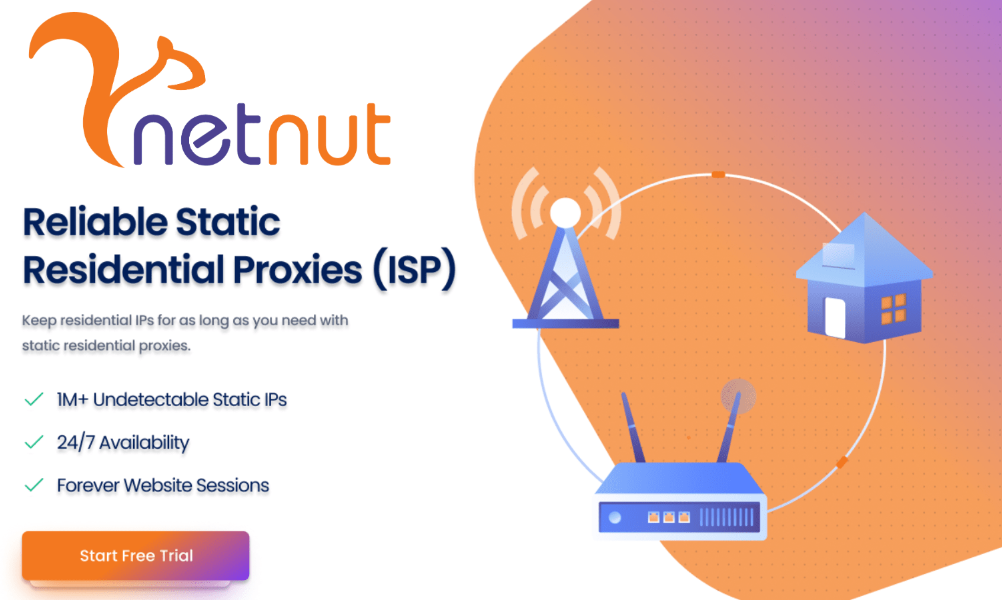 NetNut helps you get those cool Adidas shoes you've always wanted. They've got special proxies that make it easy to buy the shoes even when they're in high demand. These proxies trick the sneaker-selling bots, so you can buy the shoes without any problems.
NetNut is a top residential proxy provider with millions of IP addresses you can use, with over a million static proxies sourced from cities all around the world. No matter where you live, you'll have an immediate advantage when buying Adidas shoes.
And don't worry about those bots blocking you – NetNut's proxies make you look like a regular shoe lover from anywhere in the globe. The bots won't even know you're using a proxy. If they figure it out somehow, you can just switch to a different IP address from their list.
Speed is important when buying the most coveted Adidas kicks online. NetNut's proxies are super-fast, and they specially connect to the internet through one-hop connectivity. It is really quick. This means you can buy Adidas shoes easily and be faster than your competitors.
NetNut has different pricing plans for their service. You can choose how much internet you need, starting from 20GB each month. It's not too expensive. And if you like trying things out first, they even have a free trial for a week, and you don't need to submit your credit card info. NetNut really does help you become a pro at buying Adidas shoes!
Pros
1 Million+ Static Residential IPs
High-Speed Proxies
Unlimited Sessions
24/7 Availability
7-day Free Trial
---

An Adidas proxy provider with previous proxy heritage, Shifter, which was once known as Microleaves, is an excellent provider deserving to be on this list. The pool of IP addresses consists of over 31 million proxies in countries across all continents.
One thing that makes this stand out from most of the other providers is their offering of two types of proxies. Their lineup consists of basic and special proxies, but for the use with Adidas bots, you should look at the special proxies.
The pricing packages are structured similarly to Stormproxies, so you are purchasing a certain number of proxies you intend to use, and you get unlimited bandwidth with them. A free trial option is not available with these Adidas proxies, so you will need to make a purchase first and ask for a refund within three days if you are not satisfied.
Pros
Above average proxies available
Proxies are from around the world
Unlimited bandwidth
Advanced geo-targeting
---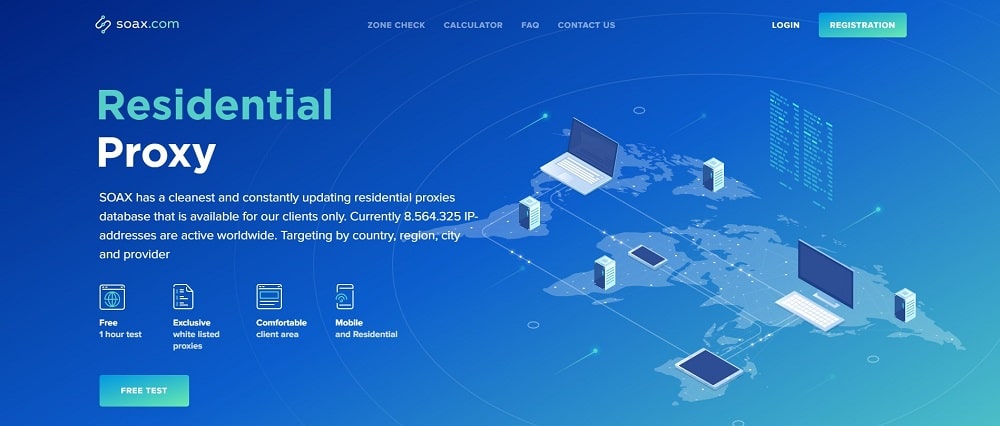 A quite less popular option for Adidas proxies is Soax. One of the reasons is the fact that the pool of IPs is slightly smaller than the competition. With over 8 million proxies in over 120 countries in the world, it is decent but much less than Bright Data or Oxylabs.
Regarding the features, Soax does not disappoint. The advanced geo-targeting option will enable you to select a particular region, country, or city provided that they have available Adidas proxies there. What they lack in the proxy pool they make up with the pricing. The main advantage is that it offers its services for a cost lower than the competitors.
Another great advantage Soax has is the pricing structure. You will be purchasing the Adidas proxies by how many you need, but there is a lot of flexibility regarding the timeframe. You can get daily packages and up to three years. The bandwidth is limited, and so is the trial period. You only have one hour to test the proxies before you buy them.
Pros
Cheaper than some competitors
Daily proxy packages available
Cons
Below average pool of proxies
The free trial lasts only an hour
Bandwidth limited for all packages
---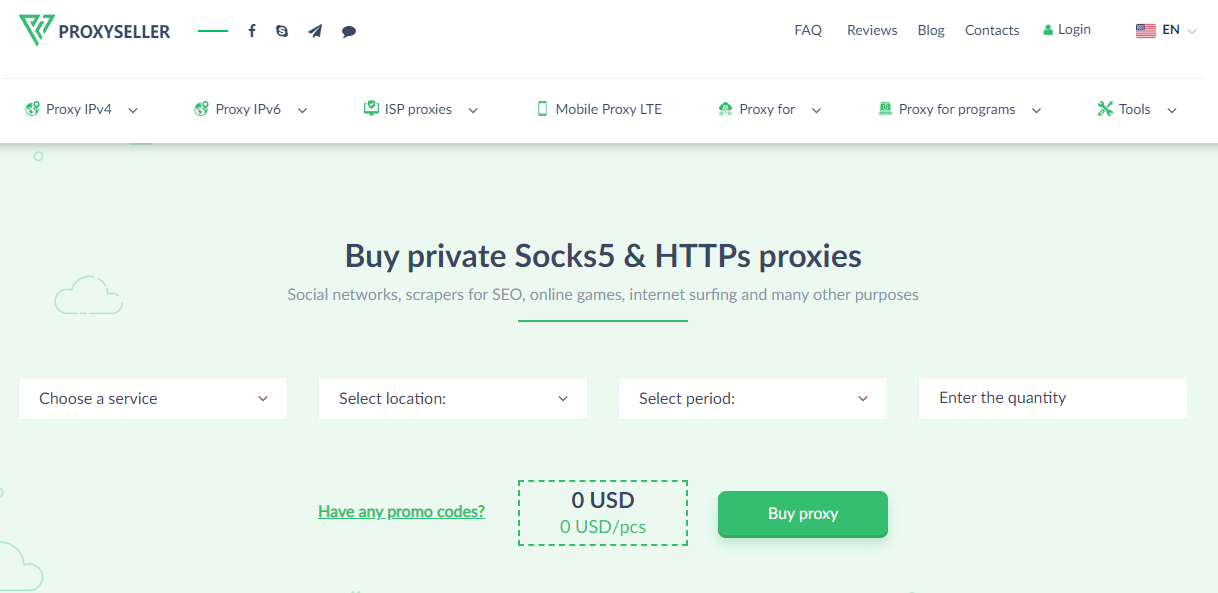 Still thinking of the alternative and best proxies for managing, creating, and multitasking your account? If private proxies are to your taste, then a Proxy-Seller has everything you need. Proxy-Sellers offer targeted proxies to multiple sites, and on the list, we have the Adidas proxies that are classified as sneaker proxies on the platform.
One of the best things we urge you to count on this firm for the Adidas proxies is that they sell you a static residential IP address capable of making all the red flags while you cop, create and manage accounts. These proxies are compatible with Adidas bots. While you do not have the option to share the proxies, selecting the subnets is beneficial.
With these proxies, you can manage multiple accounts and increase the success rate on grabbing these limited editions as the proxies give you a high speed for stability in accessing Adidas sites, and HTTP(s) alongside the SOCKS5 protocol ensures you have high anonymity.
Pros
Perfect Adidas proxies with great geo-targeting features
Manage multiple Adidas accounts simultaneously
The proxies are compatible with the Adidas boots
Guaranteed high anonymity
Cons
Currently, their static residential proxies are only available in a few locations, such as the US.
---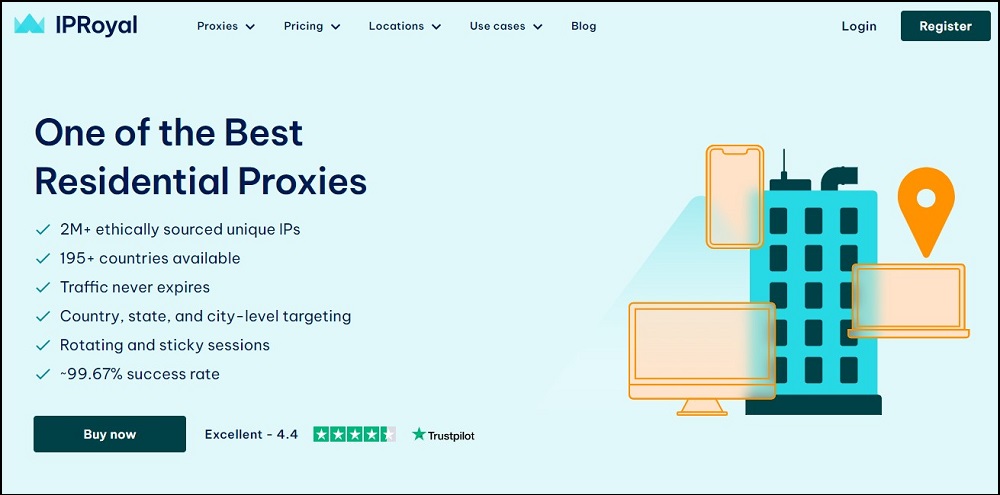 A few things make IPRoyal stand out among other Adidas proxy service providers. Firstly, their rotating residential (also called Royal) proxy traffic never expires. Meanwhile, most providers put a month or two limits before resetting the traffic. IPRoyal lets you use it whenever you want to.
Although the two million IP address pool cannot compete with proxy industry giants, they make up for it with excellent connection speed. You'll find a proxy tester and Chrome and Firefox browser extensions to make your online operations easier.
A proxy tester is especially valuable for buying Adidas goods because it lets you verify the proxy performance before deploying it. You will avoid bad speed or downtime in the most critical moment when everybody rushes to the websites to place an order. With the cost starting from $1.75 per GB IPRoyal is worth the consideration.
Pros
Fast residential proxies
Moderately priced
Valuable additional features
Cons
Medium proxy pool
No phone support
---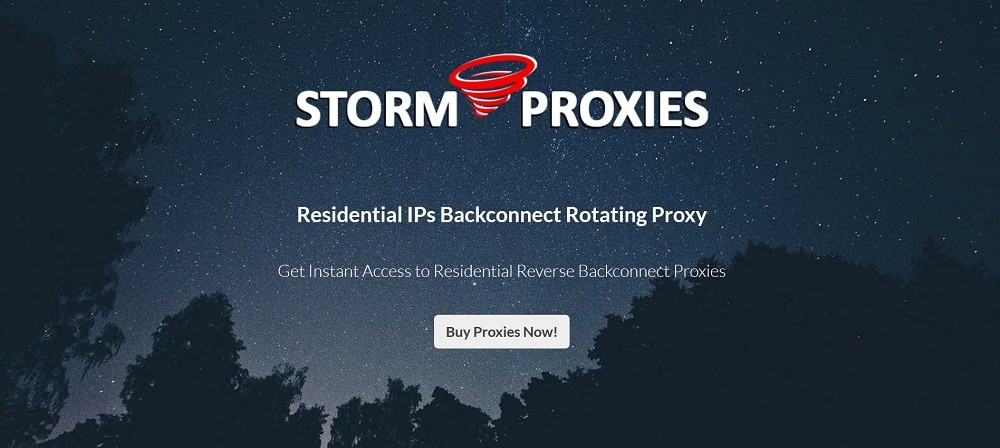 The first provider on this list is not breaking any records with what it offers, but it is still a decent Adidas Proxies provider. Stormproxies' residential proxy pool consists of only 40 thousand IPs located in the US and EU. Even though they say they have proxies there, the list of states and countries is unknown. The set of features it has are basic but gets the job done.
The automated rotating Adidas proxies can be accessed from a simple and easy to navigate dashboard, making it perfect for non-tech savvy users. With the little that Stormproxies offer, they have a price tag to match.
The pricing structure varies depending on the number of ports, while the bandwidth is unlimited, and you have access to the entire pool of IPs. Unfortunately, you will not be able to test the proxies with a free trial option. You only have the ability to ask for a refund within 24 hours of the purchase.
Pros
Bandwidth is unlimited for all pricing plans
Very competitive price
Cons
Below average number of available proxies
US and EU proxies only
Read more, Ways To Beat Online Sneaker Bots?
---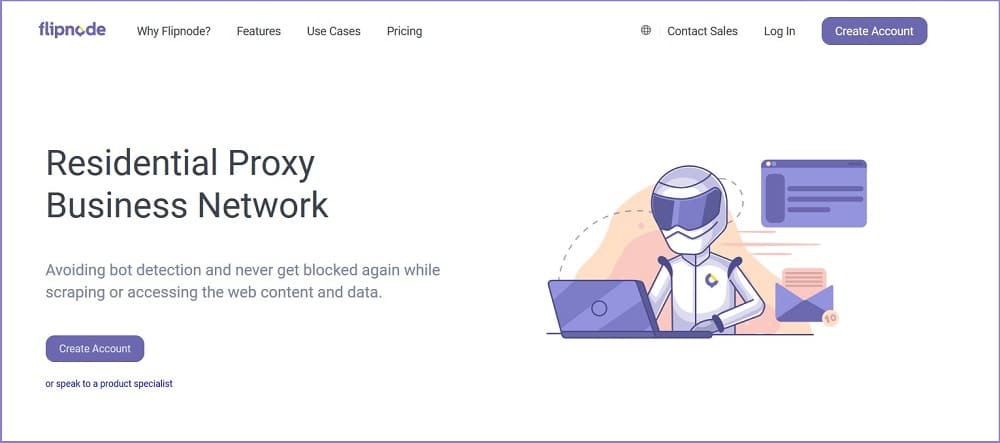 Flipnode is an excellent Adidas proxy provider that does not make it to most lists very often. Offering over 10 million proxies in countries all over the world, it can go head to head with the more popular options on the market. The good news does not end there.
The set of features might sound basic, but it is more than enough to get the job done. The automatic proxy rotation combined with a dashboard and options that are very easy and simple to set up is only a part of what Flipnode offers. There are a few options to get these Adidas proxies, and they are quite flexible.
Unlike some of the other providers on this list, here you purchase the number of proxies you need, and you get unlimited bandwidth with all of them. How you register your account is where you will see some difference. Individuals can only get a 3-day refund option, while companies can test the proxies for free for seven days.
Pros
Over 10 million proxies across all continents
Feature-rich and easy to use
Cons
Different features for individuals and companies
---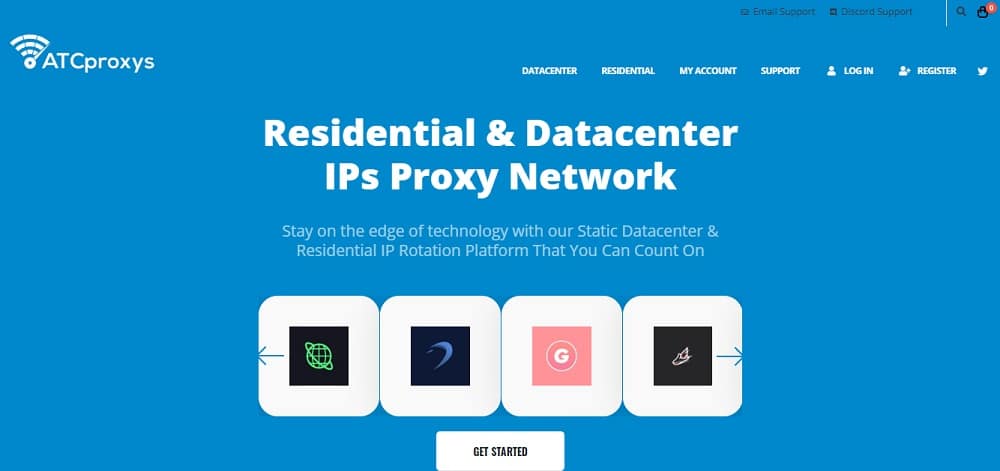 Probably the least known Adidas proxy provider on this list is ATCproxys, and we could not have a reason for that. An interesting aspect is the fact that they offer datacenter proxies that are designed to work with sites like Adidas. You have an option of several packages, all of which come with gigabyte connections and unlimited bandwidth.
Their residential proxies consist of a pool of over 40 million proxies around the world. the list of locations is unknown, but they claim that they are from across the globe. The pricing plans are limited only by the included bandwidth.
With each plan, you have access to the entire proxy pool in all locations, along with unlimited IP rotation and unlimited threads. On top of everything else, you also get the option for a free trial to test the proxies before committing to pay each month.
Cons
List of locations unknown
Limited bandwidth for residential proxies
---

Among the many Adidas proxy providers on this list, Geosurf is among the oldest on this list. Regardless of the number of years this company has been around, the number of IPs and locations is much poorer than the competition. Their proxy pool consists of only about 2 million Adidas proxies in over 130 countries.
The diversity in countries is fine, but the number of available proxies is way below average. A good side is the fact that it is suited for even inexperienced users. Apart from the numerous settings and options, you also get a dashboard with tons of reports and graphs. The prices are a bit high considering the number of proxies but is still far from the most expensive.
The packages are limited by the included bandwidth, and the rest of the features are identical between the plans. If you want to test the proxies, you only have 24 hours and 1 GB of bandwidth to check them, but there is no option for a refund.
Pros
Lots of features
Available locations across all continents
Cons
Price is high for what it offers
All packages come with limited bandwidth
Very limited trial
---

The final Adidas proxy provider on this list is a cheap one. Proxy-Cheap, as the name suggests, is one of the most affordable providers that you may find on the internet. Unlike Geosurf, with this provider, you get a proxy pool of over 6 million IPs in the same number of locations, not necessarily the same.
This, in combination with the set of features available to you through the dashboard, makes this a very competitive choice. The pricing plans for these Adidas proxies are separated by the amount of bandwidth included in the package where all the features are included.
Still, the available payment options are quite limited – only available options are PayPal and cryptocurrencies. Being a reasonably cheap option means that you do not have a free trial option or a money-back guarantee.
Pros
Among the cheapest options available
Over 6 million proxies in 127 countries
Cons
Limited payment options
A free trial or refund options are not available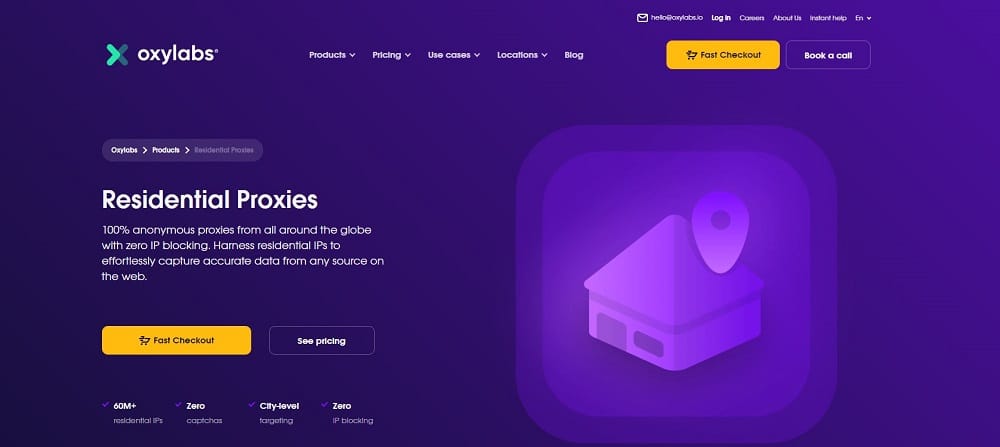 Seeing what it offers and the price for it, Oxylabs is an Adidas proxy provider that can be compared to Bright Data. The IP pool of over 60 million proxies comes almost as close, and the list of locations is identical between both. The vast network is not the only thing that makes Oxylabs a great provider.
You have an option to geo-target specific cities, and while the list of cities is not available, you should have no problem getting IPs from most major cities around the world. Another positive side to this Adidas proxy provider is the fact that it is easy to set up, meaning it will be an excellent choice for first-time users with very little experience in setting up proxies.
The pricing plans are quite similar to Bright Data. Several packages to choose from where you pay for the amount of bandwidth, but you have access to all Adidas proxies. The period for testing the proxies is the same, so you have the option for a 7-day free trial.
Pros
An enormous pool of proxies
Proxies in all countries in the world
Ability to geo-target specific cities
Cons
More expensive than most providers
Bandwidth limited on all pricing packages
---
Frequently Asked Questions
Which of these Adidas proxy providers is the best?
There is no best or worst provider on this list. All of them have excellent Adidas proxies, so the decision of which is the best depends on you and your requirements. Look at what each provider offers and see if the price matches your budget.
Do I need Adidas proxies for my bot?
Using proxies is not imperative that you use them, but it is recommended to do so. Adidas proxies will give your bot an advantage when it comes to multithreading or if you need to hide your original IP address.
Will Adidas site block me if I am using Adidas proxies?
The point of using Adidas proxies is to prevent you from getting detected, so there is a smaller chance of getting blocked by Adidas if you use proxies.
How illegal are Adidas proxies?
Adidas proxies are not illegal at all. They are designed and used to help you avoid detection. The reason for wanting to avoid getting detected is because Adidas does not like it when people access their site with a proxy. This is why residential proxies are the safer choice when it comes to using them.
---
Conclusion
Proxies can often play a crucial role when you pair them with bots. In this article, we covered ten Adidas proxy providers that should work great with any bot that you may be using.
These are not the only available proxy providers you may find on the internet, so if none of these work for you, there are others you may encounter.
---