Are you looking for the best email scraping tool you can use for your lead generation?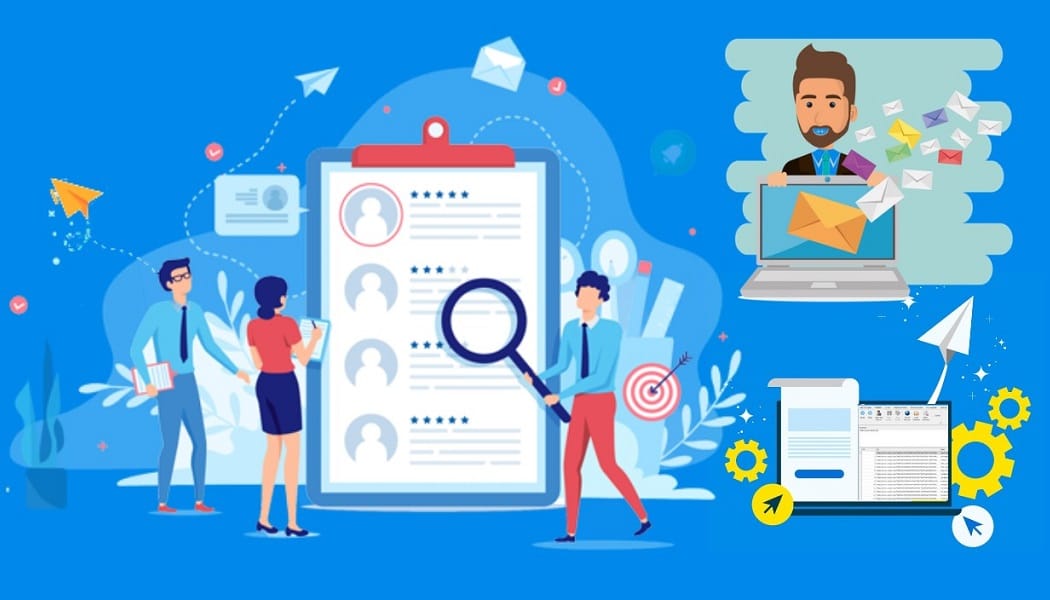 Web pages on the Internet contain a lot of content you might be interested in. Some of the contents publicly available on web pages are email addresses. As a marketer interested in cold email marketing, web pages are some of the biggest sources of emails, and with the right tools, extracting emails from web pages becomes easy.
Some of the websites where you can scrape emails are discussion forums, comment sections on websites, and anywhere you can get user-generated content. Business directory and review sites are also a good source of email addresses you can use for your cold email.
For developers, they can develop Email scraper themselves using their favorite programming language. Non-coders are fond of paying developers to help them scrape emails from their website.
But what if I tell you that there are some email scraping tools you can use for extracting email addresses publicly available on websites? Well, they are tools for that, and they do not require coding skills. Some of these tools will be discussed below.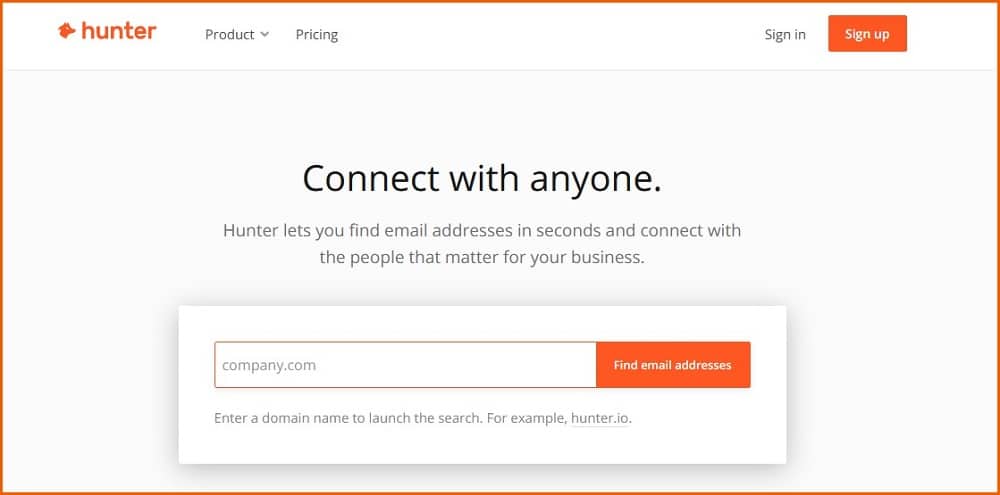 Hunter.io is one of the best email scraping tools you can use for extracting email addresses from websites. Hunter.io is quite popular as over 2 million professionals, and many Fortune 500 companies make use of their service.
You cannot only use Hunter.io to scrape emails of professionals, but you can also use it to verify if the deliverability of emails to the addresses you just scraped. You can also use it to find and get the email addresses behind websites.Hunter.io is quite transparent with the data it collects from websites, and you get to know the date-specific emails were extracted.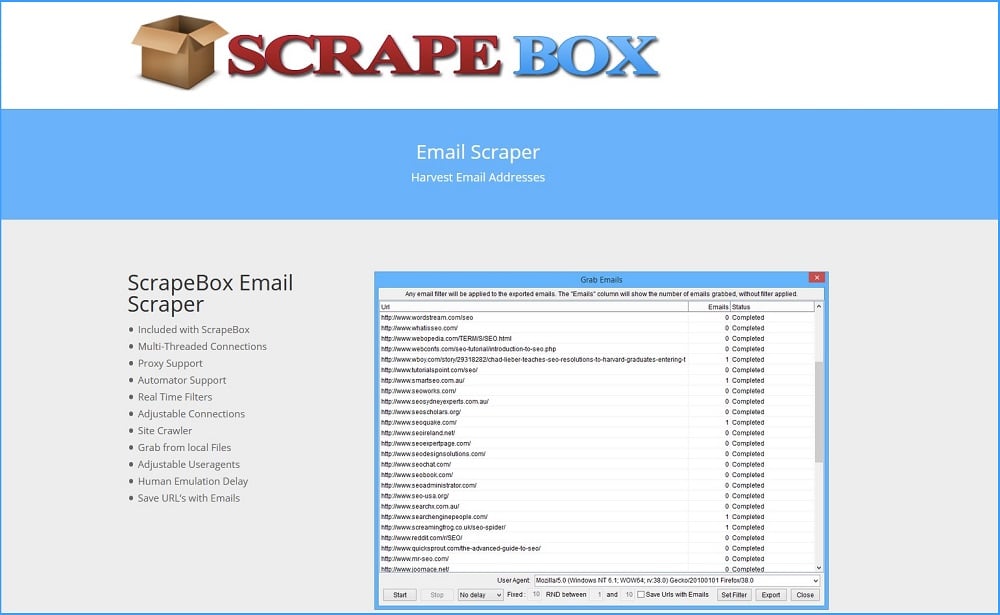 ScrapeBox Email Scraper is one of the tools that comes bundled with ScrapeBox, a popular scraping tool among SEO. It is regarded as the Swiff Army Knife of SEO. ScrapeBox opens up a whole lot of opportunities by making scraping easy for non-coders interested in Internet marketing.
The Email Scraper is included in the ScrapeBox software. With this tool, you can crawl any website of your choice and scrape emails on its pages effortlessly. This tool comes with proxy support, adjustable user agent, multithreading, and a real-time filter, among other things.
Read more, How to scrape URLs with ScrapeBox and Smartproxy?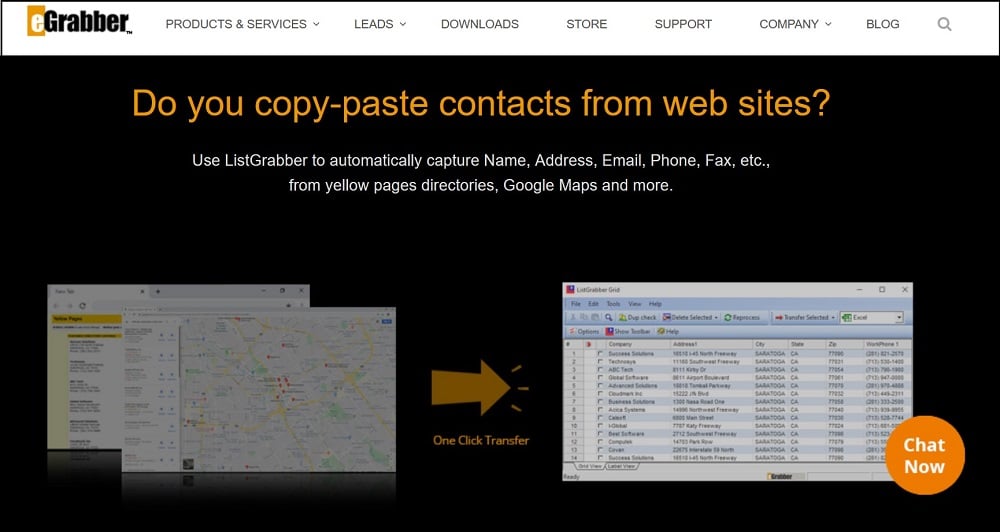 ListGrabber is an email scraping tool that you can use to automatically extract contact details, including name, address, phone number, and email from yellow pages, Google Maps, and much more. With this tool, you can build an emailing list 20 times faster.
Checking for duplicate records is up to you. The extracted contact details can be saved into an Excel file with just a click. ListGrabber is easy to use and can be used even on LinkedIn for building prospect and mailing list. It has support for hotkeys too.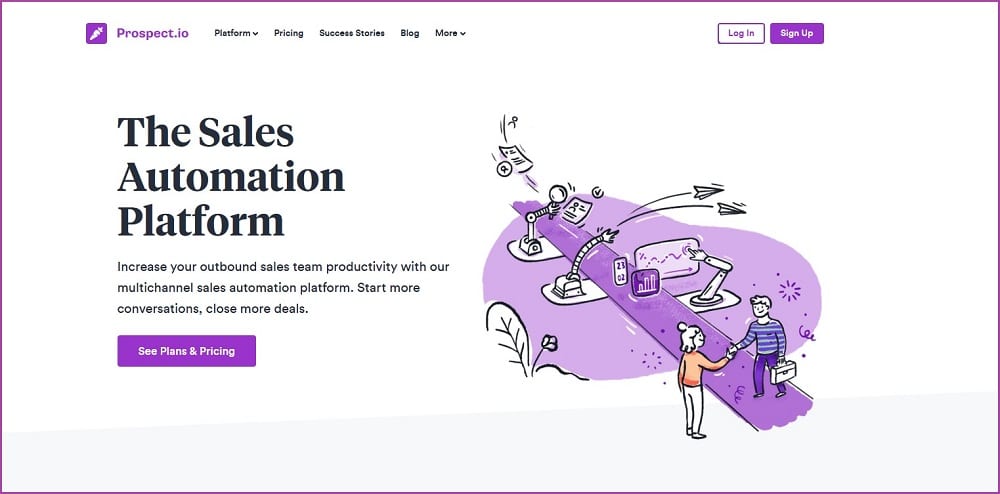 Prospect is not an email scraping the only tool; it is a full-fledge sale automation platform with email scraping tools attached. Prospect has a prospect list building tool that will help you find, organize, and even visualize prospects' information. It comes with an email finder you can use to find the email of any professional of interest.
They make use of an inhouse algorithm to do so. They also have an email verification tool to make sure the email addresses are still reachable.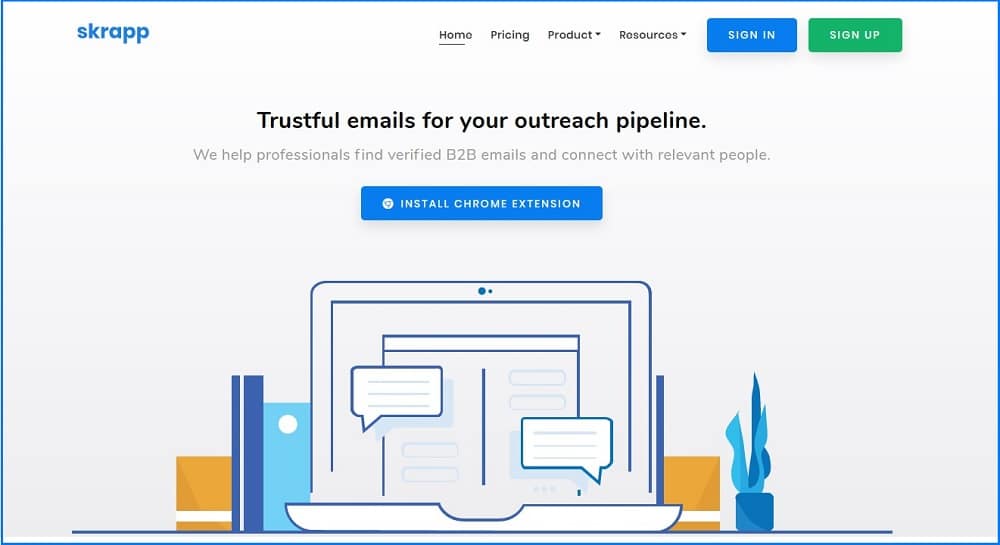 Are you looking for email addresses of businesses to use for your B2B email outreach? With Skrapp, you can build an email directory of your next big project and make sure only verified email addresses make the list.
Skrapp is available as a Chrome extension. It also has a web version and comes with an API perfect for developers to use. Just like every other tool above, Skrapp is not free.

If you have been scraping data from websites on the Internet for a while now using tools meant for non-coders, chances are there that you have come across Octoparse.
While Octoparse is a general web scraping tool, it has an email extraction tool which you can use for scraping email addresses from web pages. Octoparse is available on a variety of platforms such as PC and as a cloud-based platform. Octoparse is not a free tool. However, just like every other one described above, it has a free trial option you can make use of.
Read more, What're the Best proxies for Octoparse when using it for web scraping?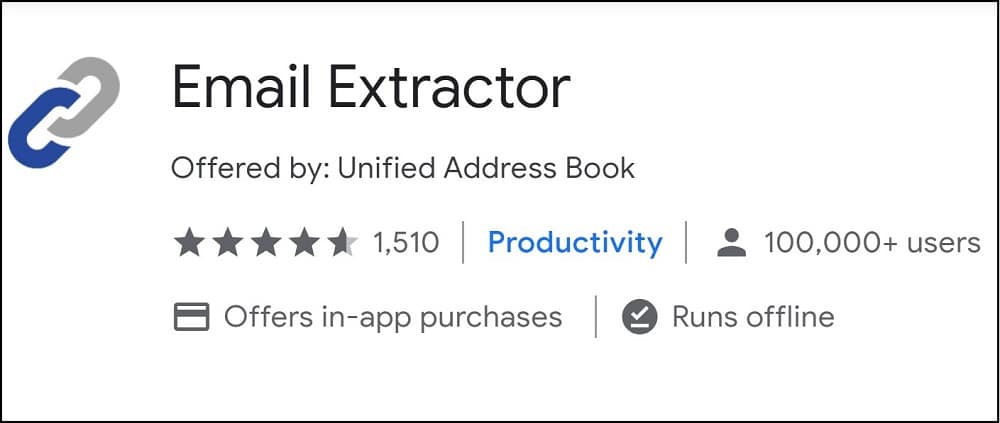 Email Extractor is a Google Chrome browser extension you can use to pull out email addresses directly from web pages easily in few seconds.
Email Extractor is quite powerful, and extracted email addresses are saved in a CSV – you can also copy-paste it. You can automate the process and load up over 1000 URLS, which the tool should extract email addresses from. Unlike the above tools, Email Extractor is a free tool, and it is easy to use.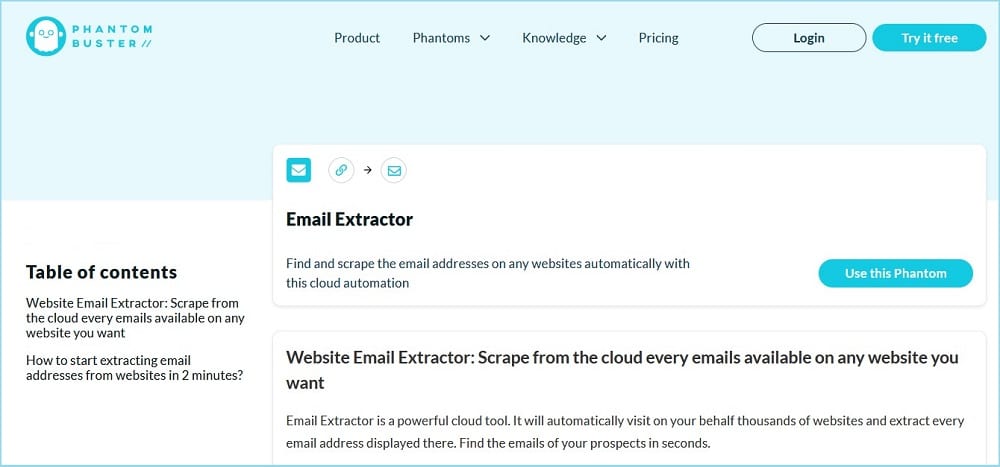 Phantom Buster is a cloud-based web automation service provider. It has a good number of web automation tools you can use to make your tasks easier for you. One of the tools it has is an Email Extractor. With the Email Extractor tool provided, you can find and quickly scrape email addresses on any website of your choice. All that's required from you is to enter the domain name, and the tool will return a JSON or CSV file with the scraped email addresses.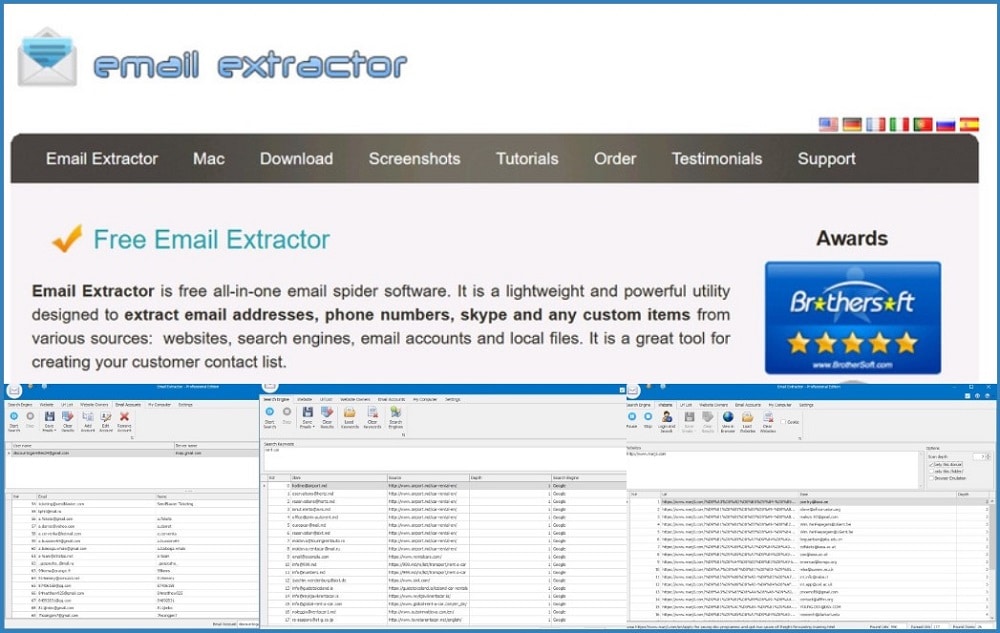 Email Extractor Pro is an installable software which you can use to scrape email addresses, phone number, and any other contact details from web pages.
Email Extractor is great for creating an email marketing list. One thing you will come to like about this software is that it is free to use. However, it is lightweight, powerful, and easy to use. It even has support for keyword-based extraction of email addresses.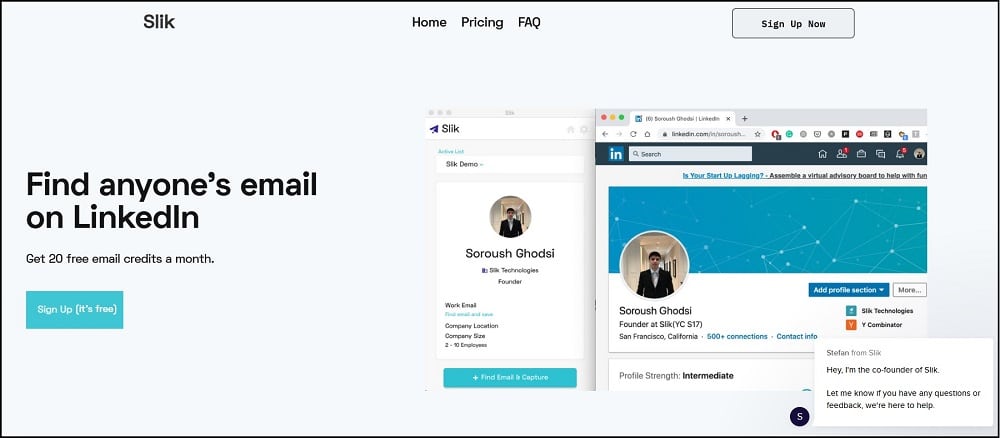 Slik is also one of the best email scraping tools which you can use for scraping emails. However, unlike many other email scraping tools described above, Slik is quite specialized as it is meant for finding the email address of professionals on LinkedIn. Slik has got a good number of professionals and companies making use of it. It is a paid tool with a monthly fee option.
Email marketing is still a viable method of sales prospecting, as cold emailing is still very common. While you should draw the line between marketing and spamming, you can still use it to generate lead. Use any of the tools described above to scrape emails from web pages.
---