If you are looking at residential, mobile or datacenter proxies for low price, look no further, Proxy-cheap has the answer to you. Offering over 6 million proxies all over the world, it is a provider that can compete with other well-established companies.
Founded little less than a year ago, Proxy-cheap has reached the top charts in the proxy industry. People in that area are attracted by the number of proxies that the company offers, as well as the low price with makes them competitive to other providers that have existed longer.
Recommended for: Data extraction, Ad verification & Market research
The company was "born" in April 2019, which makes it among the youngest proxy providers on the internet. At that time, they have managed to get a lot of attention, something that we do not see too often. the reason for that is the number of proxies, location, and price.
They have over 6 million proxies available in 127 countries around the world, which is what most people are looking for. As a bonus, the prices for the proxies are among the cheapest in this category, which in most peoples' eyes, is a recipe for the perfect proxy provider.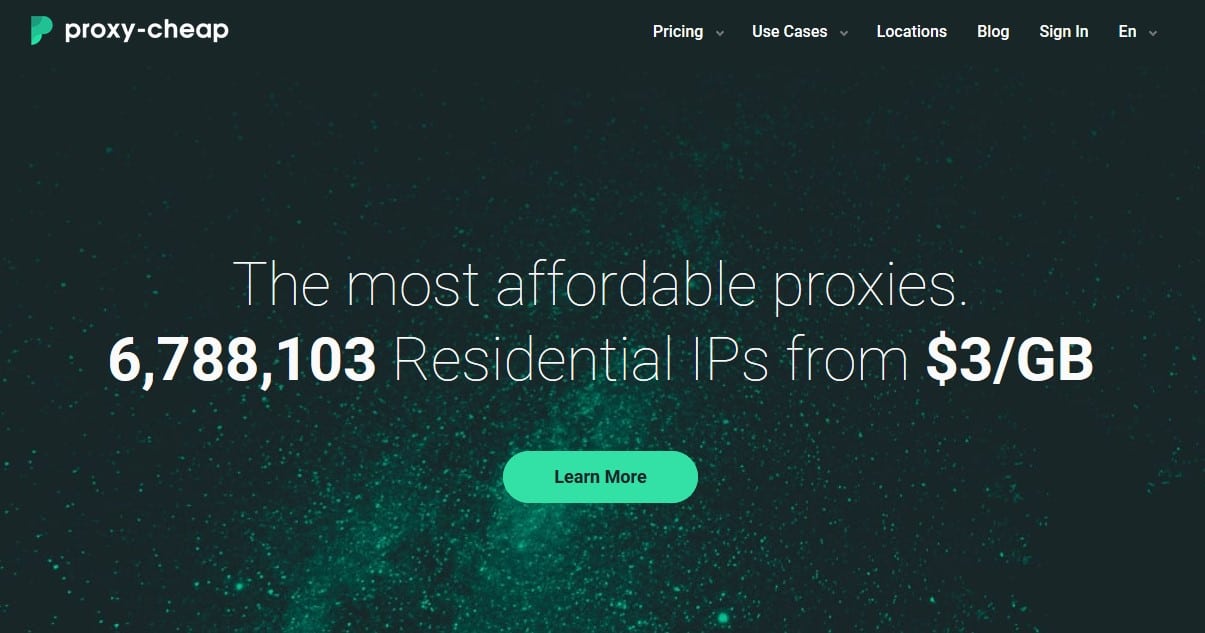 We can think all we want, but before we can say for certain if a proxy provider is good, we must review it – and that is what we are going to do today. Generally speaking, if we take into consideration their claims, Proxy-cheap seems so be the perfect proxy provider out there. But is it?
So, We buy 10 GB of their residential proxies to test, Does worth buying proxy-cheap's residential proxies? Let us find out.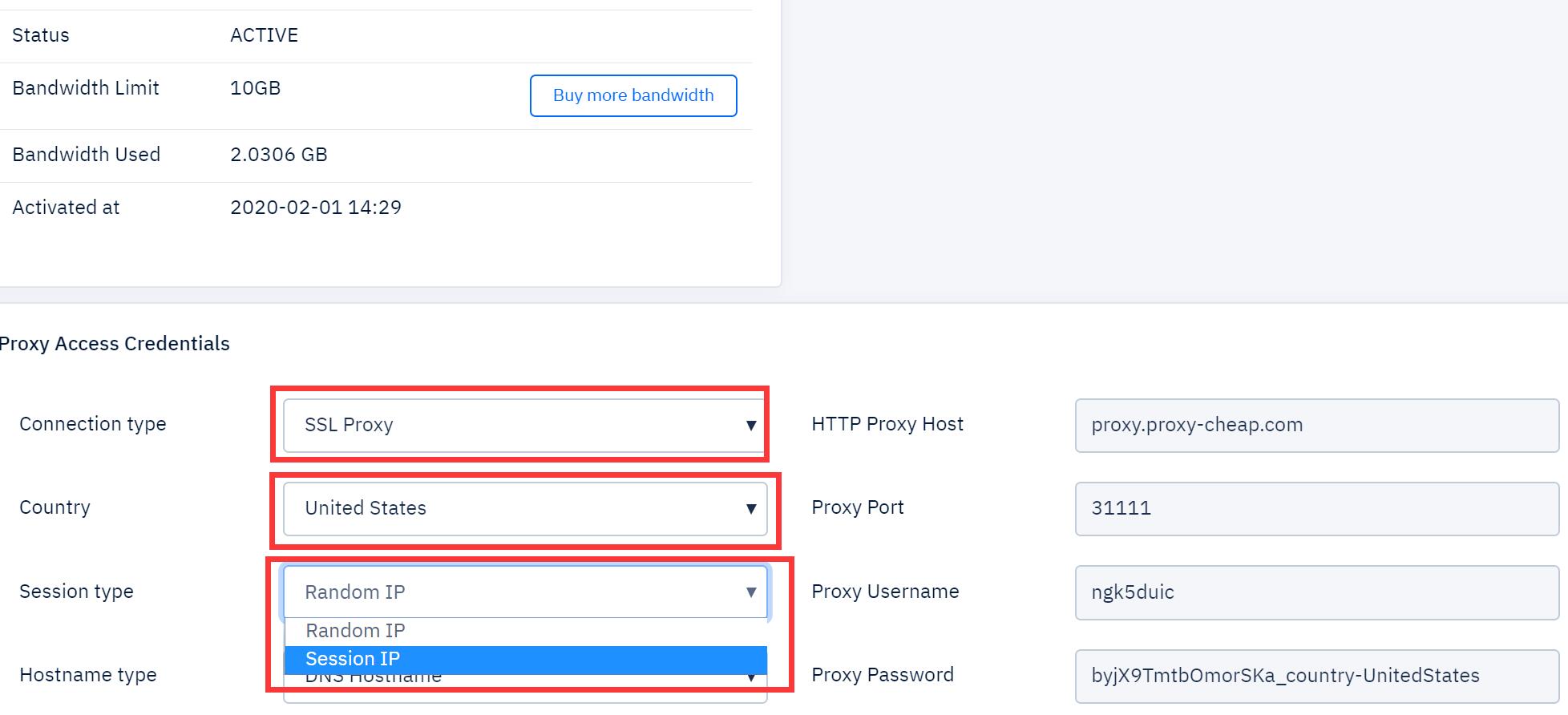 Pros
Over 6 million proxies
Easy to use dashboard
Cheap
Instant access after payment
Cons
Limited payment methods
No trial
Proxy Types, Features and Pricing
Proxy-cheap can offer you three types of proxies: residential, mobile, and datacenter. Since the residential proxies are the most commonly used ones, today's review and the test will cover only the residential proxies, to see if they are worth it.
> Our test & review to proxy-cheap's Mobile Proxies
As you may guess, residential proxies are IP addresses from real people's home internet. Proxy-cheap will offer you only three pricing plans where the difference between them is the included bandwidth, and you get access to all 127 locations around the world.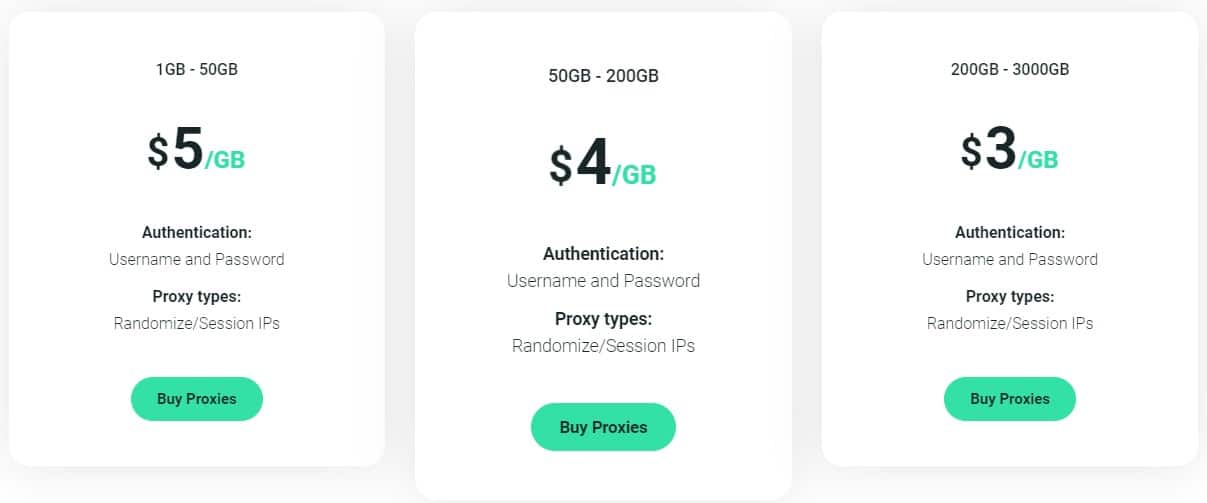 Also, they offer a test offer at $5 for 1GB.
The pricing differs per used GB of bandwidth, with the most expensive package being the cheapest one. The upside is that regardless of which plan you go for, you have no restrictions, all of them get access to all available proxy addresses in all locations.
The downside is that you can only authenticate them with a username and password, not with a whitelisted IP – which is something that other competitors offer.
Additionally, if the 3 TB bandwidth is not enough, you can purchase what seems to be an enterprise like a package with over 10 TB of bandwidth for the price of $2 per GB.
Another thing that might put you off is the available payment options, or lack there off. You can either pay with PayPal or cryptocurrencies.
At the moment, there are 193 countries in the world, and Proxy-cheap has proxies in 127 of them. Taking this into consideration, along with the fact that the company still has not celebrated its first birthday and we are looking at something impressive.
They claim that in those 127 countries, you can get access to over 6 million proxy addresses. The number is far from other companies that offer over 30 million proxies, but it is not something to be overlooked.
Ping Test & Proxy Speed Test
Any proxy provider can claim to have millions or billions of proxy addresses. While that may be true, the quality is what determines if it is worth getting proxies from them. We tested Proxy-cheap's proxies to see if they are a provider that we can recommend to use or stay away from.
First, we tested the speed and latency or the amount of data going through the proxy each second and the time it takes for the request, so go back and forth between the source and destination.
To have something to compare the tests with, we ran the test without a proxy so that we have a baseline. The tests we did were on speedtest.net.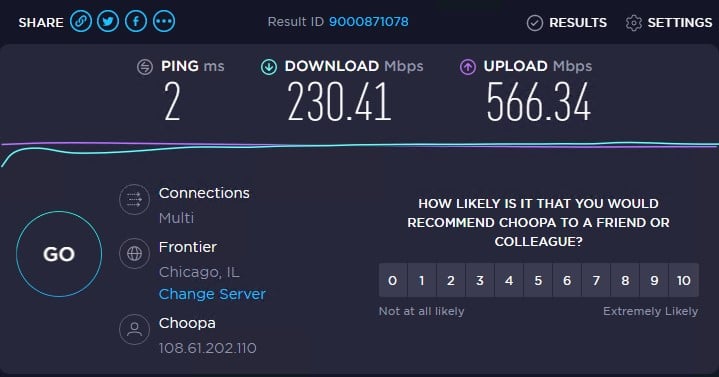 Now that we have the baseline, we can proceed with the speed and latency test of the proxies.
Speed tests with Proxy-Cheap residential proxiesDetails of the speed test
| IPs of Rotating Proxy | Ping | Download | Upload |
| --- | --- | --- | --- |
| 108.61.202.110 (no proxy) | 2 | 230.41 | 566.34 |
| 211.119.252.254 | 171 | 24.85 | 10.28 |
| 102.32.26.187 | 250 | 38.14 | 24.08 |
| 49.145.204.208 | 275 | 9.24 | 39.92 |
| 181.49.91.63 | 104 | 13.55 | 125.56 |
| 213.231.170.8 | 317 | 40.94 | 36.23 |
| 14.32.186.49 | 481 | 36.07 | 41.1 |
| 114.46.118.216 | 64 | 116.89 | 183.04 |
| 36.233.205.168 | 264 | 11.12 | 22.61 |
| 123.204.84.44 | 223 | 1.12 | 20.39 |
| 120.155.170.145 | 334 | 60.63 | 64.44 |
IP 1: 211.119.252.254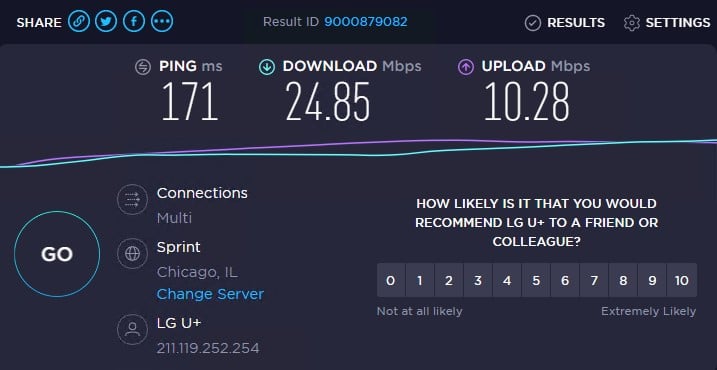 IP 2: 102.32.26.187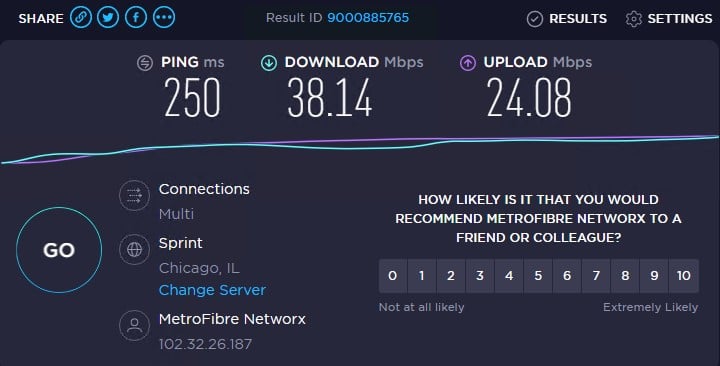 IP 3: 49.145.204.208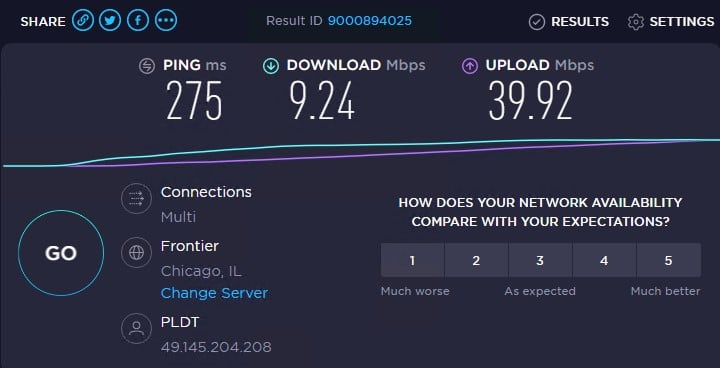 IP 4: 181.49.91.63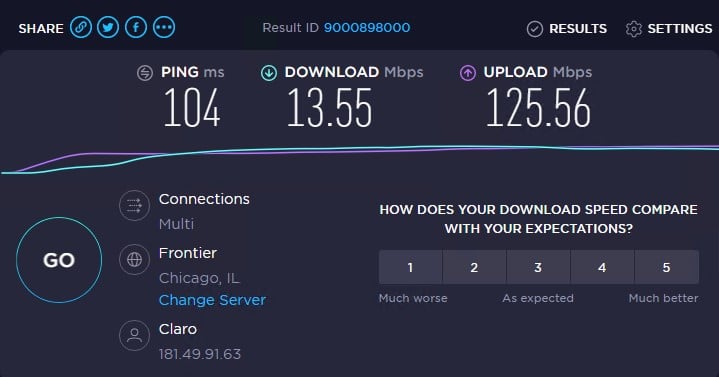 IP 5: 213.231.170.8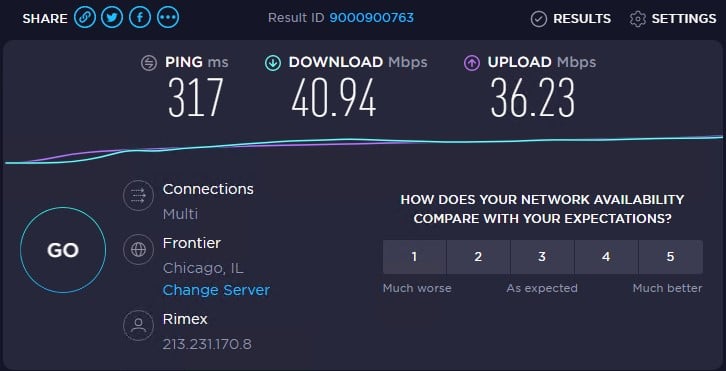 IP 6: 14.32.186.49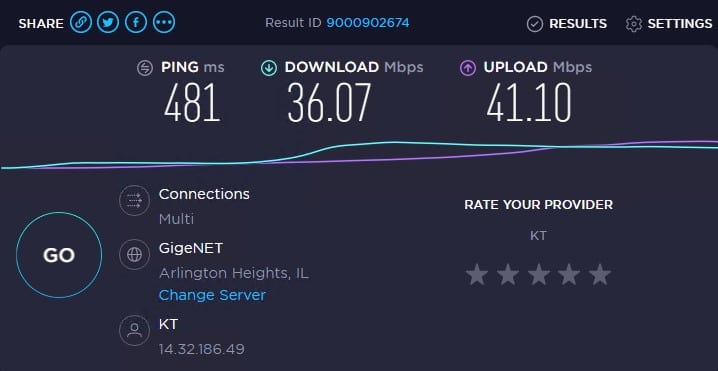 IP 7: 114.46.118.216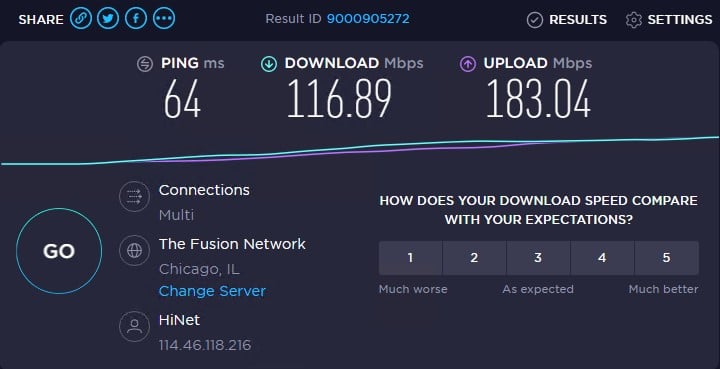 IP 8: 36.233.205.168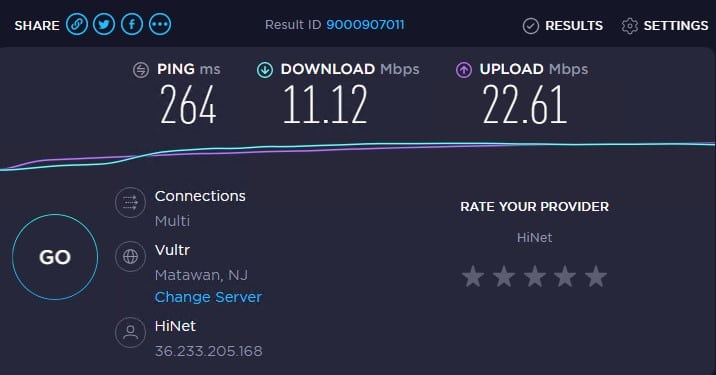 IP 9: 123.204.84.44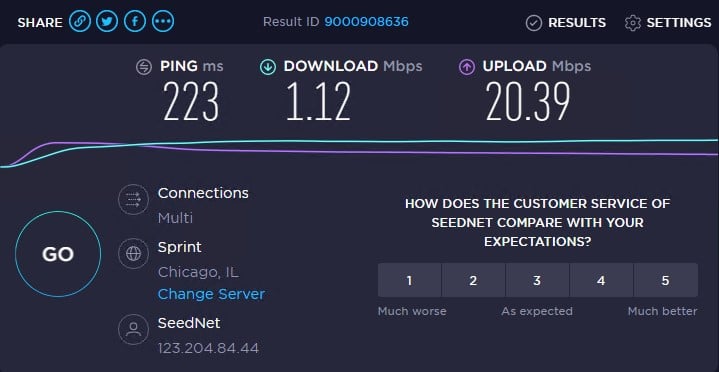 IP 10: 120.155.170.145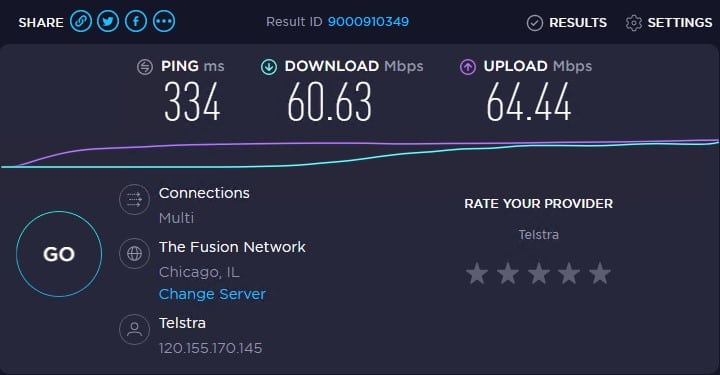 As you can see, the results are all over the place. We should take into consideration that proxies will never have the same speed as the baseline, but we are seeing very good results, but we also see very poor results. We see a very decent speed test, some going over 100 in download and almost 200 in the upload.
On the other hand, there is a download speed of a little over 1, which shows a lot of inconsistency. The same goes for the ping text; one result is well below 100, while another one is almost 500.
if we disregard the inconsistent results from the previous test, we should see if the proxies are identified as good IPs or as proxies. We did a geolocation and ISP test to see if the location is as they claim it is and also if the proxies are identified as proxies.
Proxy-Cheap Residential Proxy ISP Test Details of the ISP Test
| | | |
| --- | --- | --- |
| IPs of Rotating Proxy | Hostname/IP | ISP/ASN |
| 108.61.202.110 (no proxy) | 108.61.202.110.vultr.com | AS20473 – AS-CHOOPA |
| 211.119.252.254 | 211.119.252.254 | AS3786 – LGDACOM |
| 102.32.26.187 | 102.32.26.187 | AS327782 – METROFIBRE-NETWORX |
| 49.145.204.208 | dsl.49.145.204.208.pldt.net | AS9299 – IPG-AS-AP |
| 181.49.91.63 | dynamic-ip-181499163.cable.net.co | AS14080 – Telmex |
| 213.231.170.8 | 213.231.170.8 | AS38932 – RIMEX |
| 14.32.186.49 | 14.32.186.49 | AS4766 – KIXS-AS-KR |
| 114.46.118.216 | 114-46-118-216.dynamic-ip.hinet.net | AS3462 – HINET |
| 36.233.205.168 | 36-233-205-168.dynamic-ip.hinet.net | AS3462 – HINET |
| 123.204.84.44 | 123.204.84.44 | AS4780 – SEEDNET |
| 120.155.170.145 | 120.155.170.145 | AS1221 – ASN-TELSTRA |
IP 1: 211.119.252.254


IP 2: 102.32.26.187


IP 3: 49.145.204.208


IP 4: 181.49.91.63


IP 5: 213.231.170.8


IP 6: 14.32.186.49


IP 7: 114.46.118.216


IP 8: 36.233.205.168


IP 9: 123.204.84.44


IP 10: 120.155.170.145


If we take into consideration that we are testing residential proxies, then the results are as we expected. The reason for that is residential proxies are intended to be undetectable as proxies. The location goes around the world and is showing the countries as we expected them, that is, as Proxy-cheap claimed.
IP address compatibility Test
Some websites are known for having strict policies when it comes to people accessing from locations where the website does not want to be accessed from. Also, they can sniff out proxies with ease, making access to them even more difficult. We tested Proxy-cheap's proxies against these websites to see how good they are.

| | | | | | |
| --- | --- | --- | --- | --- | --- |
| IPs of Rotating Proxy | Instagram | Pinterest | Ticketmaster | Craigslist | Nike |
| 108.61.202.110 (no proxy) | √ | √ | √ | √ | √ |
| 211.119.252.254 | √ | √ | √ | √ | √ |
| 102.32.26.187 | √ | √ | √ | √ | √ |
| 49.145.204.208 | √ | √ | √ | √ | √ |
| 181.49.91.63 | √ | √ | √ | √ | √ |
| 213.231.170.8 | √ | √ | √ | √ | √ |
| 14.32.186.49 | √ | √ | √ | √ | √ |
| 114.46.118.216 | √ | √ | √ | √ | √ |
| 36.233.205.168 | √ | √ | √ | √ | √ |
| 123.204.84.44 | √ | √ | √ | √ | √ |
| 120.155.170.145 | √ | √ | √ | √ | √ |
Again, we are seeing results that are expected and are not surprising. All proxies were able to access all the websites we tested them on, which makes them good proxies. We even managed to get access to Ticketmaster, which is the most difficult website to access with a proxy. A+ for these results.
Features of Proxy-Cheap Residential Proxy
When you are getting a service from a company, you often might come in a situation where you need some help. This is where Proxy-cheap's support can come in handy.
Their 24/7 support means that whenever you open the live chat option, you will get a person that will respond to your questions, which means that you will instantly solve the problem.
This is something we do not see every day. In a world dominated by IPv4 IP addresses, it is refreshing to see a provider offering IPv6 proxy addresses. Bear in mind that only their datacenter proxies are IPv6, the rest are IPv4.
As the age of IPv4 addresses is slowly going down in history, IPv6 is the next generation set to replace them. Even though most of the proxy providers today offer IPv4 addresses, it is surprising to see that Proxy-cheap is offering IPv6 datacenter proxies.
Referral programs have been around for quite some time, but only in recent years, we began to see them in proxy providers. The referral program that Proxy-cheap has is a good example of a win-win situation. They get new clients, and you get rewarded for that.
Some people might be a bit confused by Proy-cheap's dashboard. On first look, it seems too simple, and some might think that there are some hidden options that you need to dig around to find. That is not true.
Once you log in, you are presented with the dashboard providing the basic information about the proxies and package. On the left, you have the navigation panel, and everything is there.
If you want to access or change the settings on your residential proxies, just navigate to "Proxies" from the left navigation panel and go to the "Residential Proxies" tab.

Here you have the basic info of the package such as bandwidth limit, used bandwidth, and when the proxy was activated. If you need to make some changes, you will need to click on the gear icon on the right side.

The authentication process is simple but limited. Unlike some of their competitors, Proxy-cheap offers only username and password authentication for their residential proxies, for they use the "username" to handle their proxy pool, that's are same as Luminati, easy proxy API sample.
$ curl -v -x https://ngk5duic:byjX9TmtbOmorSKa_country-U[email protected]:31111 https://ifconfig.co/json
To see the username and password, click on the gear icon on the right and you will see the username and password. The downside is that you cannot change the username or password from there, which might be an inconvenience to some people because the provided username and password are strings of random letters and numbers.
No matter how bad a proxy provider might seem to be, you can always find something good to praise them about. Proxy-cheap is no different; it has some positive and some negative sides to it.
Editor's Rating
Features

Pricing

Reliability

Easy to Use

Support
Usability
Proxy-cheap is one of those providers where you will not get stuck trying to figure things out. When you log in to the dashboard, you will need only a few minutes to figure out what is what. You do not have tons and tons of options to change so that you can set things up in a matter of minutes.
Pricing
This is the part where Proxy-cheap shines. As the name suggests, they are cheap. Their proxies might not be the cheapest ones you can find on the market, but their residential proxies are cheaper than some of their competitors' datacenter proxies.
Reliability
We played around with Proxy-cheap's residential proxies for a few days, and we were happy with them. Going through other users' reviews, we hardly found anything negative about them. Reliability-wise, they get a pass.
Support
This is a mixed bag. Most companies have an extensive FAQ or tutorial section, something that Proxy-cheap does not have. The flip side is that they have a 24/7 live chat support. That means that no matter when and where you need help with your account or proxies, all you need to do is get in touch with them, and you will talk to a person willing to solve your problem.
Verdict
As all the proxy providers on the internet today, Proxy-cheap is a service that has some good sides and some bad ones. Existing less than a year ago makes them toddlers in this market, which is why most people would steer clear of them – something that might not be a wise choice.
They, as the name suggests, are a provider whose services are cheap, among the cheapest on the market. Combined with over 6 million IP addresses in the pool seems like a bargain.
It is not all positive, though. During our testing, we noticed a lot of inconsistencies in the speed and latency test, which is to be expected, but still surprised us. The lack of any kind of tutorial is also a downside, mostly because we see them on a lot of competitors.
Is it worth buying Proxy-cheap proxies? I would like to vote on the positive sides! If you can go over the negative ones and think that you can work with what they offer, and their price is really hard to beat, I think it's 100% worth their price, So easily go ahead and buy the residential proxies from them,
BTW, If You're the new guy on this market you can ask 1GB cost $5 to test their proxies!
User's Reviews & Rating
Proxy-Cheap Residential Proxy
Average rating:
0 reviews
---