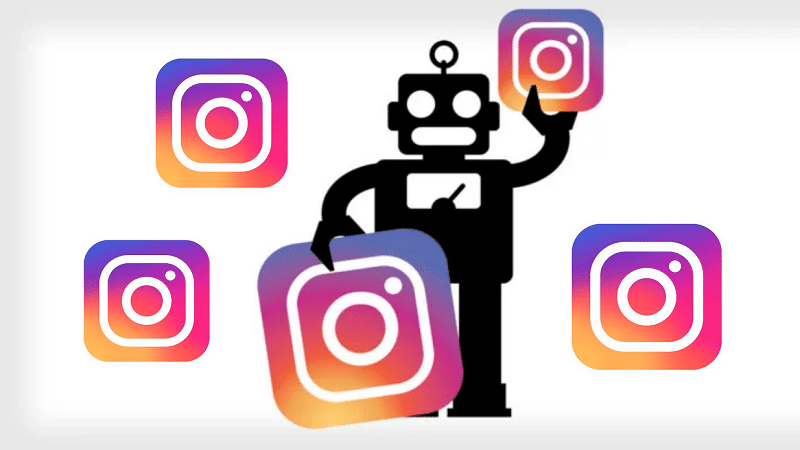 Proxies have gotten a lot of attention in recent years. Being used for scraping data or posting ads, people come up with new ways to implement them in their daily lives or businesses.
One of the many uses of proxies is for social media. Today we are going to talk about using proxies for creating social media accounts.
---
Why use a proxy for creating social media accounts?
If you intend to create a Facebook or Twitter account just for yourself, then you don't need a proxy. Your own home IP address will work just fine. Your accounts will be active, and you can continue your life using them.
In the era of social media, more and more companies are working on brand building. That is a "procedure" that requires a lot of social media accounts (bots) to show activity on a specific social media account. Creating multiple social media accounts is a process that has several requirements.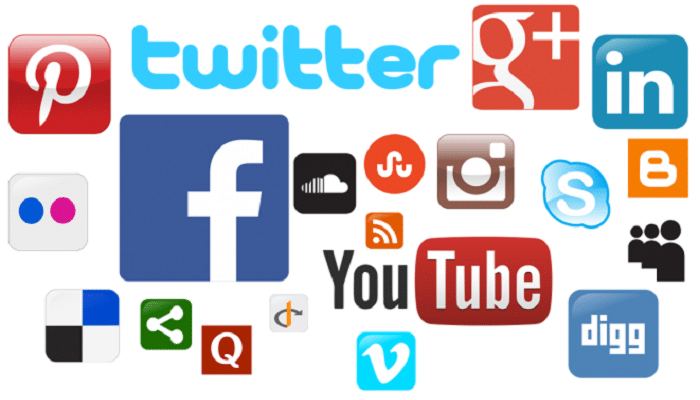 For example: you have to use the Instagram proxies for Instagram bots!
The main one is proxies. Whenever anyone tried to create bulk social media accounts from the same IP address in their home or office, they will certainly get banned. Few accounts may go live but will be removed after a while.
The reason why one would need proxies is that each account will be created using a different proxy. That means that the social media service will be looking at multiple accounts created all over the world, meaning that they will not get blocked.
---
What kind of proxy to use?
Choosing the type of proxy to create bulk social media accounts is not easy. In modern times we are presented with numerous types of proxies so that people might get confused.
The first choice for most people would be to try with free proxies. That might be a bad idea mostly because these proxies are not secure and they rarely work and are already flagged as proxies. That means that either the website already blocked it, or you won't be able to access the internet.
If you scour the internet for help, you will get tips to use private proxies to create social media accounts. That is a good tip, mostly because you are using someone else's home IP address to create a social media account. That sounds like a perfect plan until you come to the price.
The private proxies are dedicated IP proxies that you have the exclusive right to use. That means that as long as you are paying for them, only you can use them. Having residential proxies all for yourself is expensive. Things can get very serious if you need to create hundreds of accounts – it can cost a lot.
Check the price for the dedicated proxies,
Private Proxy Service
Price - Month
Feature of proxy providers
25 Proxies - $39
100 Proxies - $135
500 Proxies - $625
Unlimited Bandwidth for web scraping
For Social Media accounts management
Dedicated Datacenter IPs and located in US
1 Proxie for 1 week - $1.07
1 Proxie for 2 weeks - $1.61
1 Proxie for 1 month -$2.14
Offer IPV4 and IPV6 Proxy
Cheap Private Proxy
Flexible Billing Mode
20 GB - $350
50 GB - $750
100 GB - $1000
Reliable ISP Proxies
Fast one-hop proxy connectivity
Unmatched Global Coverage
10 Proxies - $23.70
50 Proxies - $87.50
100 Proxies - $165
Dedicated Proxies for Sneakers
143,360 Data Center IPs located in US and EU
24/7 Support and Fast Proxy Delivery
10 Proxies - $22.65
50 Proxies - $86.00
100 Proxies - $169
Good for the Social such as Followliker
Fast Squid proxy server
Proxies for Craigslist
10 Proxies - $24.00
50 Proxies - $87.00
100 Proxies - $160
Fast dedicated proxy speeds
Proxies are delivered automatically
Unlimited Bandwidth
$250/month
$125/month
Affordable dedicated mobile proxy
Multi-country package
Unlimited threads
10 Proxies - $29.97
50 Proxies - $99.97
100 Proxies - $199
YPP Proxy Support Socks5 protocol
24-hours free proxy trial
Dedicated Data center IPs
10 Proxies - $22.65
50 Proxies - $86.00
100 Proxies - $169
The proxies good for Instagram
Work well on social networks
Data center loated in US and UK
Rotating residential proxies
So…
<200 accounts = dedicated proxies ✅
If you only want to create less than 100 – 200 accounts suggest you use dedicated proxies will be fine! Use 80 – 100 private dedicated proxies will match to your needs. And based on our test run 1-2 social media accounts per proxy or IP address is the safest plan for long-term business!
>200 accounts = Rotating residential proxies ✅
If you want to create more than 200 accounts, We suggest you choose the rotating residential proxies! For that, let me explain it more carefully.
---
Why are rotating residential proxies perfect for bulk social media accounts?
Before we dive into the details, there is one thing that we need to clarify. The best proxies for creating social media accounts in large numbers are private proxies.
As we mentioned earlier, they are only you can to use, and you can be sure that no one else is spamming from them so that you won't get banned.
However We recommend using rotating residential proxies for two main reasons.
Price is the deciding factor mostly because you will spend hundreds if not thousands of dollars on private proxies. On the other hand, for several hundred dollars per month, you can get access to millions of rotating residential proxies.
When opting for private proxies, you must decide how many you will need to get. Most companies offer a plan to upgrade, but it is a hassle. Using rotating residential proxies has no limit. You pay a fixed amount of money, and you get access to several thousand or million proxies. That means that you can be more flexible.
Residential Proxy Service
Price
Feature of proxy providers
40 GB cost $500/mo

Over 40 million Residential IPs
Business proxy network
Luminati Offer 7 days free trial
20 GB costs $200/mo


40 million IP pool
24/7 Live Customer Support Chat
3-Day Money Back Guarantee
5 GB with 300 port cost $75/mo
8.5 million IPs active worldwide
ISP-level targeting
Supports Over 120 Countries

25 Special Ports $249.99
Offering Residential IPs
Large P2P proxy network
3 Day Money Back Guarantee
10 Ports cost $90
40,000 IPs in rotating pool
2 Days Money-Back Guarantee
Unlimited bandwidth
Another advantage to using rotating proxies is the automation process. Companies like GeoSurf or Smartproxy offer proxies that rotate automatically after a certain period.
For example, Smartproxy's sticky session is set to rotate to a new IP address every 10 minutes automatically.
Want to know more about Smartproxy? Click here to read our full review.
GeoSurf has a maximum of 30 minutes, You can Learn more about How to use their proxies on here.
That means that using the rotating residential proxies will save you time by not having to change a proxy for every new account that you intend to create.
---
How to create bulk social media accounts?
Creating one or two social media accounts is easy and simple. For bulk creation, you might need to use an automated process. It's not that you can create them manually, but imagine that you need 100+ accounts.
If it takes five minutes to create one account, you're looking at 500+ minutes for all of them. It is time-consuming. That is why developers have created tools to speed up the process.
Below we will mention the most commonly used tool for some of the most popular social media websites that you might want to create accounts. Please bear in mind that this is not the only tool, it is the most popular one.
PVA Creator
<Now 50% OFF for PVA Creator!>
Created by the guys at WhiteHatBox, PVA Creator is a tool that automates the process of creating bulk social media accounts. The service currently supports over 30 services ranging from social media sites, email sites, and sneaker sites.
When it comes to features, PVA Creator is packed full. The tool can verify phone numbers automatically, make email verifications and even solve captchas.
In regards to the data for the accounts, you can leave it up to the tool to generate random first and last names, sex, age, etc. or you can import your sheet of data. As far as exporting goes, you have flexibility for the data that you want to export.
You can export only the username and password, or you can export every piece of data used to create the accounts. The proxies can also be imported via a spreadsheet that the tool can use to create the accounts. The best feature of all is the ability for multi-threading. That means that you can create bulk social media accounts on multiple services at the same time.
As we mentioned before, this is not the only tool for creating bulk social media, but as you can see it is the most feature-packed, and that is why most companies or individuals tend to use it.
---
What to do after creating the accounts?
The most common mistake most people make is that they start using the accounts right away. That isn't necessarily a bad thing, but in most cases, it starts to draw unnecessary attention to those accounts. That almost always leads to banned accounts, bringing you back to square one.
The best approach is to leave the accounts to "settle" for about a week, after which you can start using the gradually several accounts at a time.
Another important thing to bear in mind is not to use rotating proxies for managing the social media accounts. The reason for this is that once you start using the accounts with rotating proxies, each log in to the service will be with a different IP address.
For example, one of the twitter accounts that you created was logged in from Canada today, and tomorrow it may be logged in from South Africa. That draws attention and, in most cases, requires additional verification on your end.
For managing the social media accounts, it is recommended to use static proxy addresses, preferably residential so that the service sees each account logged in from the same IP address every time. Same as you would normally log in from your home.
Doing this for hundreds of accounts can be problematic, which is why you will need some kind of social media management tool. A good tool for this is Jarvee. It is a social media automation software that manages all social media accounts with very little effort on your end.
Related: Guide to Using Jarvee and Luminati for Instagram automation
You can import all accounts that you created as well as the proxies and let Jarvee do its job. You can set rules for how each account to "behave" and just let it run.
---
Conclusion
Even though creating social media account has become a bit more complicated than it was before, it is still not impossible to create them in bulk.
The important thing to bear in mind is what kind of proxy you use. We recommend rotating residential proxies due to their flexibility and price. We also recommend using PVA Creator for creating the accounts in bulk and Jarvee for automating the managing process.
What we don't recommend is using the rotating residential proxies for managing the accounts to avoid getting them banned.
We hope our few tips will help you in your quest to create multiple social media accounts and manage them. Happy brand building.
---