If you are unfamiliar, footsites is an unofficial group of several companies that sell sneakers. The list includes EastBay, Foot Locker, Champs, FootAction and so on.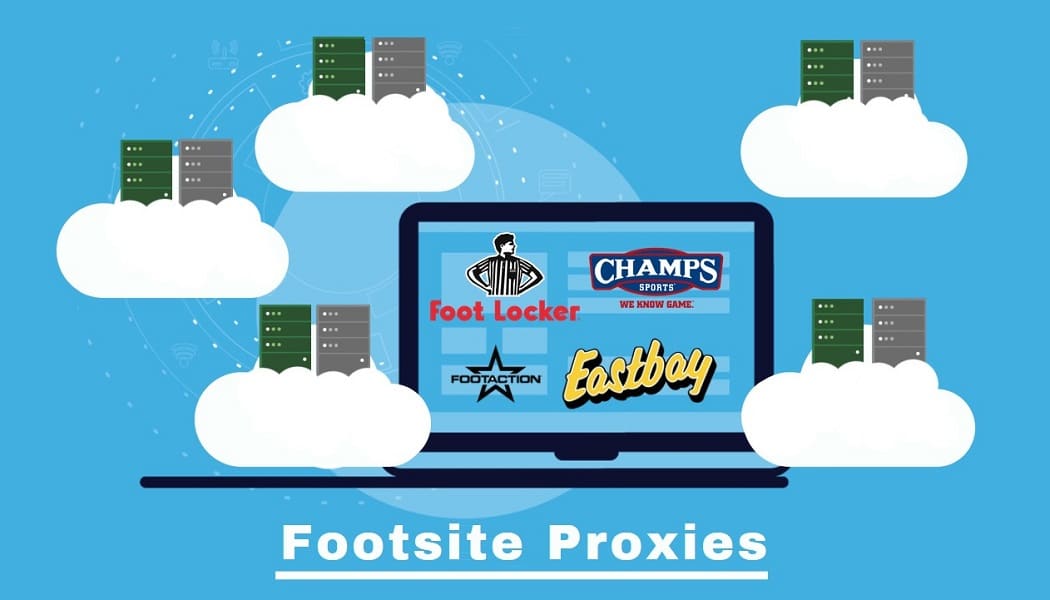 In recent years, the need for footsite proxies has increased quite a lot. People that cop sneakers usually use bots, and to get the best possible experience, it is recommended to combine it with proxies. This will ensure that the bot tries to order a pair every time it will do it from a different IP address.
When it comes to combining proxies with a copping bot, it is essential to have good proxies. Considering how tough it is for regular people to get their hands on a pair of sneakers, websites have tightened things up. Unlike several years ago, gaining access to a footsite today with any kind of proxy is almost impossible.
If you need good footsite proxies, this is the right article for you. In general, it is recommended to go with residential proxies, as they are IP addresses from legitimate internet connection. Some datacenter providers can also offer proxies that should work with footsites. To keep things fair, we will go over 3 residential and 3 datacenter proxy providers. That way, you can choose which one you think will work best for you.
---
Residential IP Proxies for Foot sites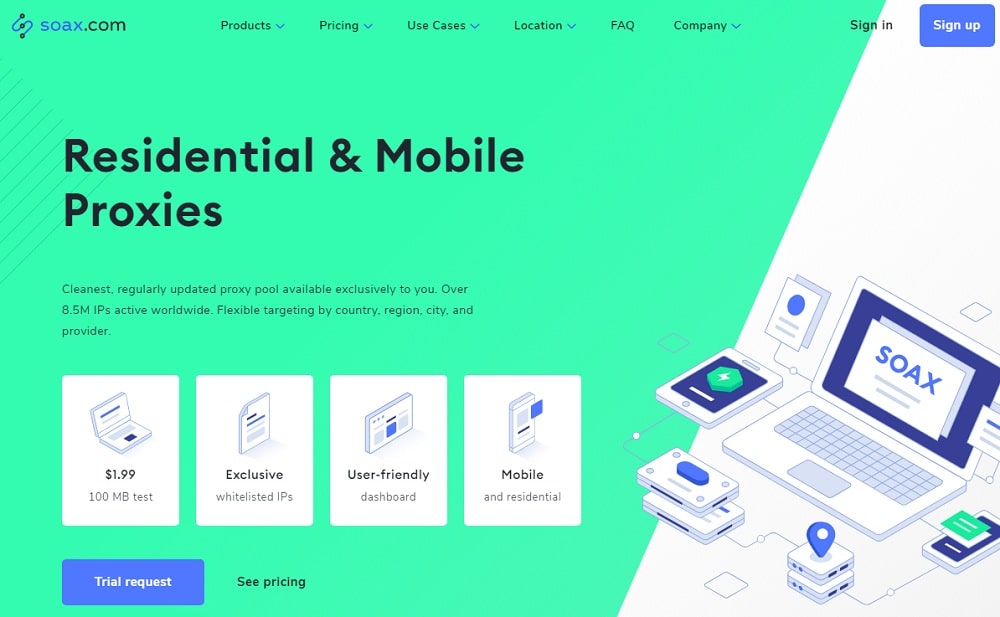 The first residential proxy provider we'll be covering is the less popular of the bunch – Soax. This proxy provider offers over 8.5 million proxies in well over 120 countries. The numbers are average but are more than enough to be used as footsite proxies. Keep in mind that 5 million of those are residential,while 3.5 million are mobile.
When it comes to price, Soax is an affordable provider. You have 4 pre-defined packages with a few differences. Each one comes with a different amount of included monthly bandwidth. As you go up on the pricing table, you get a bigger limit and lower price per GB, as well as more ports available. If those are not enough, there is an enterprise plan that you can customize to your needs.
Soax is one of the rare proxy providers that also offer daily packages. If you need to cop one or two sneakers from a footsite, going for the daily proxies may be the best option. Regardless of which package you go for, you will have geo-targeting available, which is very important for footsite proxies.
There is an option to test Soax's proxies before you pay for them, sort of. You will can get 3-day access to their proxies in the form of a light package. The downside is that the package will cost you $1, so technically, it's not really a free trial.
Pros
Affordable
Proxies from over 120 countries
Daily proxies available
Cons
The free trial will cost you $1
No option for unlimited bandwidth
---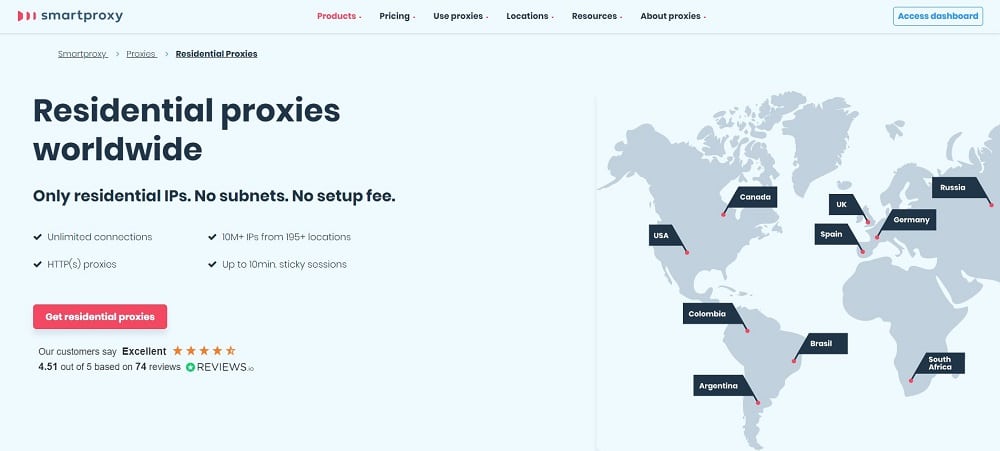 When you look at Smartproxy, you will see that it can offer lots more than Soax, for a similar price. Its pool of footsite proxies consists of over 40 million residential IP addresses from over 195 locations across the globe.
The affordability we mentioned in the previous provider is present here as well. You have only 3 packages to choose from, and the price per GB is similar. The downside is that you get packages with more limited bandwidth, meaning you'll need to customize your own plan. Depending on the plan, you also get a different number of users that can manage the proxies, and the limit of whitelisted IPs is different.
While Smartproxy claims to offer advanced geo-targeting, if you need to go after proxies in a specific city, you won't have a lot of flexibility. There are only 8 cities to choose from, where 5 of them are in the US.
An option to test the proxies before making a purchase is not available. You will have 3 days to test the proxies and then ask for a refund.
Pros
Over 40 million proxies
Affordable
Proxy in almost every country in the world
Cons
Limited bandwidth
No free trial
---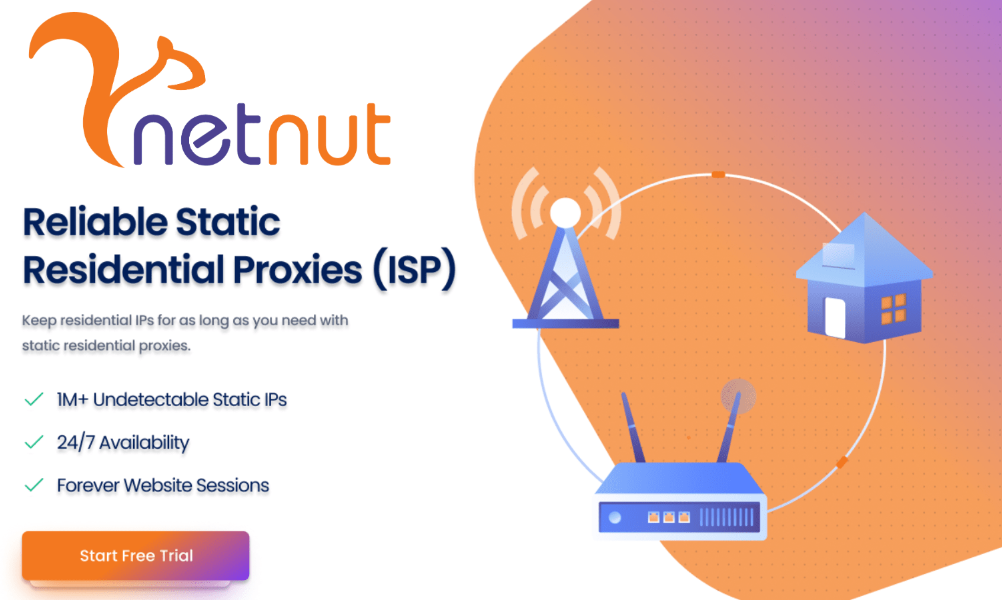 NetNut Reliable Static Residential Proxy is the sidekick you need to go copping the limited edition sneakers you cherish from your favorite foot site. boosting your sneaker-copping game. Footsites are tricky because of their typical high-handed policy measures. What you actually need is a bot-like proxy network that can get the job done while still maintaining your anonymity. You get to shop like you're right there using real addresses from all over the world. Plus, there's no need to worry about getting blocked, and the experience is super smooth.
NetNut's dynamic Residential Proxy Service is all about keeping your actions hidden. Combining an ISP and P2P proxy network, makes the proxy service perform better while avoiding certain types of U.S. peer proxies. This means faster web scraping without a foot site bot knowing what you're up to. This is perfect for copping sneakers on Footsites without any problems.
NetNut's residential proxies are very hard for footsite bots to detect. You won't have to solve countless CAPTCHAs and other barriers that these sneaker websites use. They also offer great support and an easy way to connect to your browser and other tools. You can do this without being detected and gather data like a pro.
There are some other useful properties of NetNut's residential proxies, sticky IPs, and SOCKS5 protocol. These features help you meet different requirements when you're shopping on Footsites. You can also make lots of connections at the same time, getting data from all around the world and outsmarting sneaker bots with multiple accounts.
NetNut offers a wide range of plans for different needs and requirements. You can start with the Starter Plan which gives you 20GB of data for $350. If you need more, there's the Advanced Plan with 50GB for $750. And for the pros who need even more power, there's the Production Plan with 100GB for $1000. These plans let you choose how much data you need and get the best value for your money.
Pros
Works worldwide
Unlimited connections
Easy to connect to other tools
Free for a week
Cons
The API documentation might not be enough.
---

The last residential proxy provider on our list is Shifter. While you get a similar number of addresses and locations as Smartproxy, things are a bit different in the payment department.
You have a proxy pool of over 31 million addresses, and they claim to have proxies in every country in the world. Since the list of countries is not available on the site, we'll have to take their word for it. the pricing plans are slightly different.
With the previous two providers, you are getting access to the entire pool of proxies. With Shifter, you are purchasing as many proxies as you need. There are basic and special proxies, and for footsites, it is recommended to get the special proxies. You can get as little as 10 and as much as 4000 proxies, and all packages come with unlimited bandwidth.
A free trial option is not available with Shifter. If you want to test the proxies, you will need to purchase a package and ask for a refund within 3 days.
Pros
Unlimited bandwidth
A big pool of proxies
Get as many proxies as you need
Cons
Free trial not available
There are cheaper options
---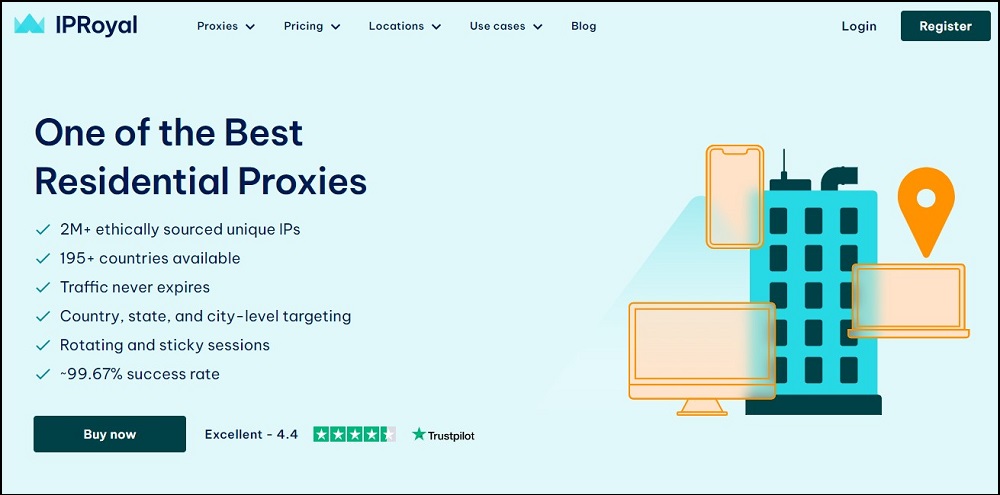 Many footsite bots require residential proxies to guarantee user anonymity between multiple simultaneous purchases. IPRoyal offers over two million ethically sourced rotating residential IP addresses in 195 countries. Although the pool could be bigger, the proxy quality compensates for it. There's a free proxy tester on their website to help you verify proxy performance before putting them to use, so you can be sure your purchases will go smoothly.
Since it's a fairly new service, IPRoyal delivers IPs with excellent speeds and very high trust scores. Also, the company built its residential proxy network from the ground up to ensure the best quality possible. One way or another, the connection speed will not leave you looking for another provider.
Footsite proxies are no good if they are not affordable. IPRoyal offers multiple flexible payment plans and accepts payments in crypto to respect your privacy.
Pros
Fast service
Moderately priced
Guarantees online privacy
Cons
No refunds or free trial
Fairly limited IP pool
---
Datacenter IP Proxies for Foot Sites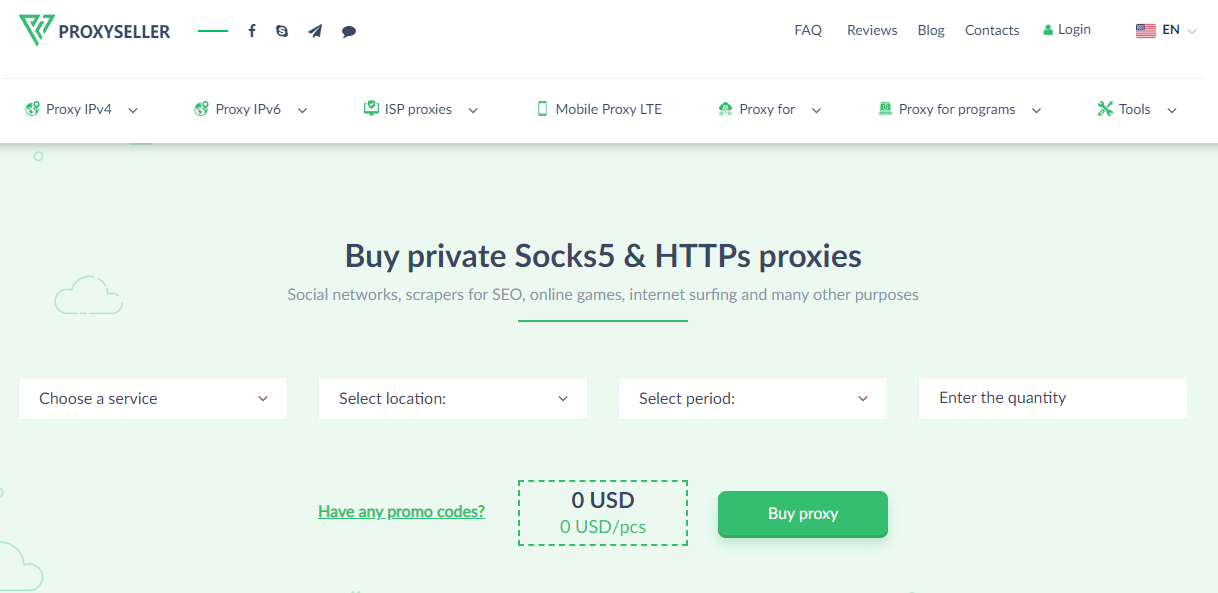 From the list, we have gone through the best Footsite proxies. But also, Proxy-Seller has another perfect Footsite proxy on the market. They are a nice choice because these proxies are based in the US and rank highly anonymous.
This is advantageous since most of the Footsites stores are based in the US; hence, using these proxies from Proxy-Seller gives you low ping, high speed, and a high success rate when coping with the Footsites. In this case, the Proxy-Seller has curated footlocker proxies that they claim to be dedicated to a single user.
To sum up, the Proxy-Seller ensures you have access to the support team 24/7, and your Ip address is virgin, with a low spam score, but it costs you a friendly charge. Why not give it a try? If you find they don't work well, you have 24 hours to request a free replacement or refund. These proxies are also compatible with IPV4 and IPV6, supporting HTTP (s) and Socks5 protocols.
Pros
Proxies are compatible with the Footsite bots and software
Highly anonymous
Low ping and high connection speed.
Friendly pricing
Fast proxy delivery.
Automates footlocker tasks without issues
Cons
Easily exposed on strict stores.
---

The first proxy provider in the datacenter section is Blazing Proxies. The company wasn't very popular when it first came to the market but has grown significantly over the years.
Among the many types of IP addresses on offer are the sneaker ones, perfect as footsite proxies. Unfortunately, they don't disclose the number of available proxies. Even though Blazing Proxies have addresses in multiple locations worldwide, the sneaker proxies are only from the USA.
The packages are similar to Shifter. You can purchase as many proxies as you need, and the more proxies you purchase, the cheaper they will cost you. Also, if you decide to make a multi-month purchase, you will get an additional discount. With each package, you get unlimited bandwidth, which is standard with most datacenter proxy providers.
Speed-wise, all their servers are connected to a gigabit connection, meaning that speed will not be an issue. If you want to try before you buy, you can get a 2-day trial period.
Pros
Gigabit connection
Unlimited bandwidth
2-day free trial
Cons
US proxies only
Total number of available proxies unknown
---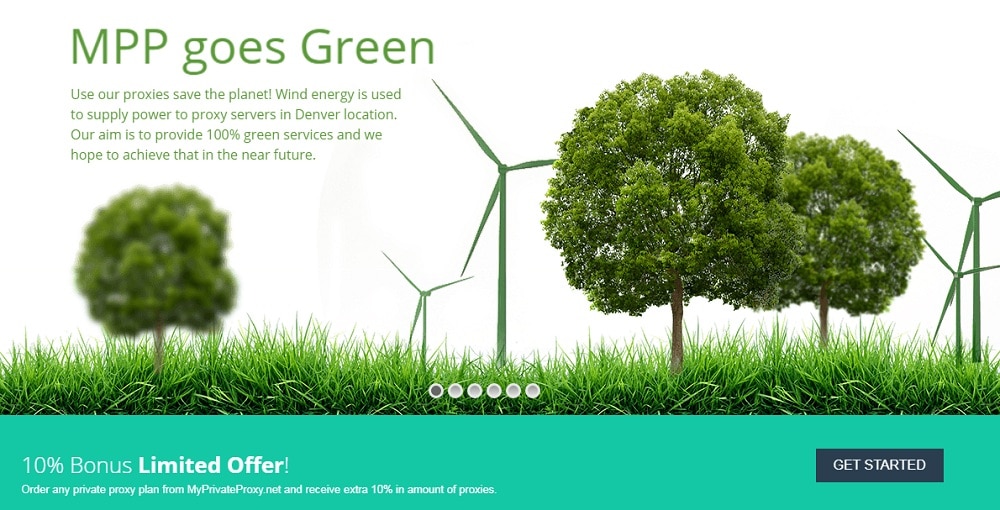 Similar to Blazing Proxies, MPP is a datacenter proxy provider that offers dedicated sneaker proxies. Overall, the company has over 250 thousand available proxies, but we don't know how many of those are the footsite ones. The good news is that all of them come from datacenters connected to gigabit connections.
There are 4 packages to choose from, depending on the number of proxies you want. They range from 22 to 250 proxies, where all of them are from multiple locations and support multiple subnets. Regardless of which one you choose, you will get a new set of proxies each month. Price-wise you are looking at more expensive footsite proxies compared to Blazing.
A free trial option is not available. The only way to test the proxies is to purchase a package. If you are not satisfied with the performance, you can ask for a refund within 3-days.
Pros
Dedicated footsite proxies
Unlimited bandwidth
New non-sequential proxies each month
Cons
Slightly more expensive
A custom plan is not available
---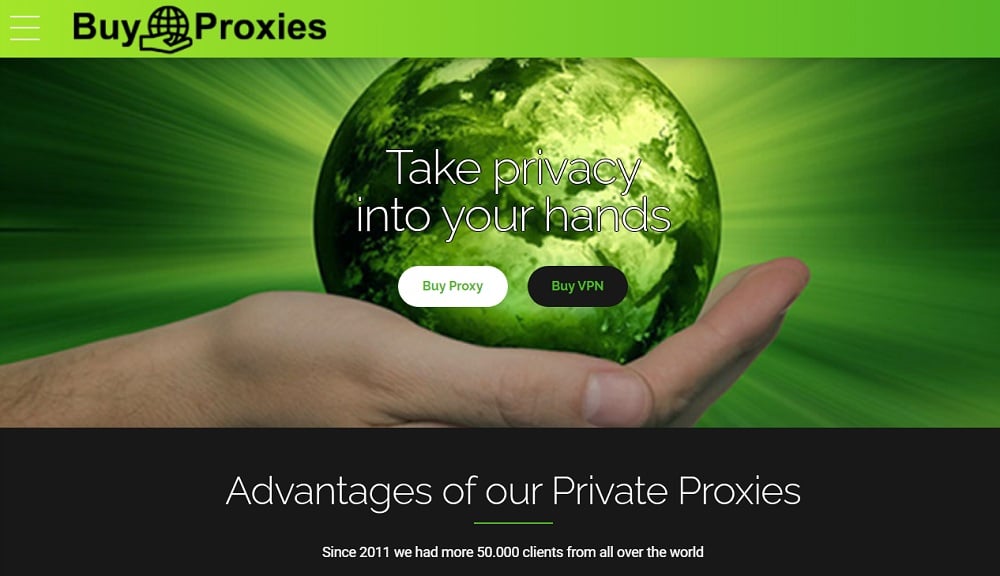 The final datacenter proxy provider we're going to look at is a veteran in the field. BuyProxies has been selling datacenter proxies much longer than the other two but never gained popularity.
The two main reasons for that are the number of proxies and the locations. BuyProxies has IP addresses in the US and EU only, without disclosing the exact locations. Also, the number of proxies is unknown, which can be a cause for concern for some.
As for the pricing plans, the choice is not that great. They offer dedicated footsite proxies, but there are only 3 available plans. The good news is that all proxies come from gigabit speeds, and the proxies are tested and work with most footsites. The price per proxy is average, and you don't have any discount for bigger packages, unlike other providers.
Testing the proxies is not available with a free trial, so your only option is to get a refund. A slight downside is that the money-back guarantee is only 24 hours.
Pros
Gigabyte speeds
Unlimited bandwidth
Proxies tested with footsites
Cons
No info on the number of proxies available
US and EU proxies only
---
Frequently Asked Questions
Is it legal to use proxies on footsites?
Technically it is a gray zone. There is no law forbidding you to use proxies, but it often goes against the footsites policy. If you do get caught, the proxy will be banned, so you can switch over to a new one.
Is it better to use residential or datacenter proxies for footsites?
For use on footsites, we always recommend using residential proxies. The sites are strict and don't allow proxies to access them. Since residential proxies are IP addresses from people's home connections, the site will look at the IP address as a regular customer.
Datacenter proxies are often flagged as proxies, and some sites will always have them flagged. The providers we mentioned in the datacenter section test the proxies and make sure that they work before sending them to you.
If you are on a budget, the datacenter proxies will get the job done. If you want to be on the safe side and the budget is not a problem, go for the residential or the mobile proxies.
Are footsite proxies mandatory?
You may be able to get away without using proxies, but using proxies provide several advantages. If you are in a location where a footsite is not available, you will need a proxy to access it. If you use sneaker bot, you will need proxies to ensure that your local IP address doesn't get banned.
Can I use free footsite proxies?
Using free proxies on footsites is not recommended. They are not safe to use when you need to make a payment or enter sensitive information. On top of that, the free proxies are already banned on most footsites, meaning that you won't be able to get access at all.
---
---
Conclusion
It is always a good idea to use footsite proxies if you want to cop sneakers. They provide multiple advantages that range from anonymity, the option to get multiple sneakers from the same site, and much more. Getting the right proxies can be crucial, which is why we compiled a list of the best footsite proxies.
Even though we often advise using residential proxies, some data center proxies sell dedicated IP addresses that work with footsites. To cover both sides equally, we outlined 3 residential and 3 datacenter footsite proxy providers for you to choose from.
---