SOCKS5 proxies are still being used and requested. Read our in-depth list of recommended residential and datacenter SOCKS5 proxy providers.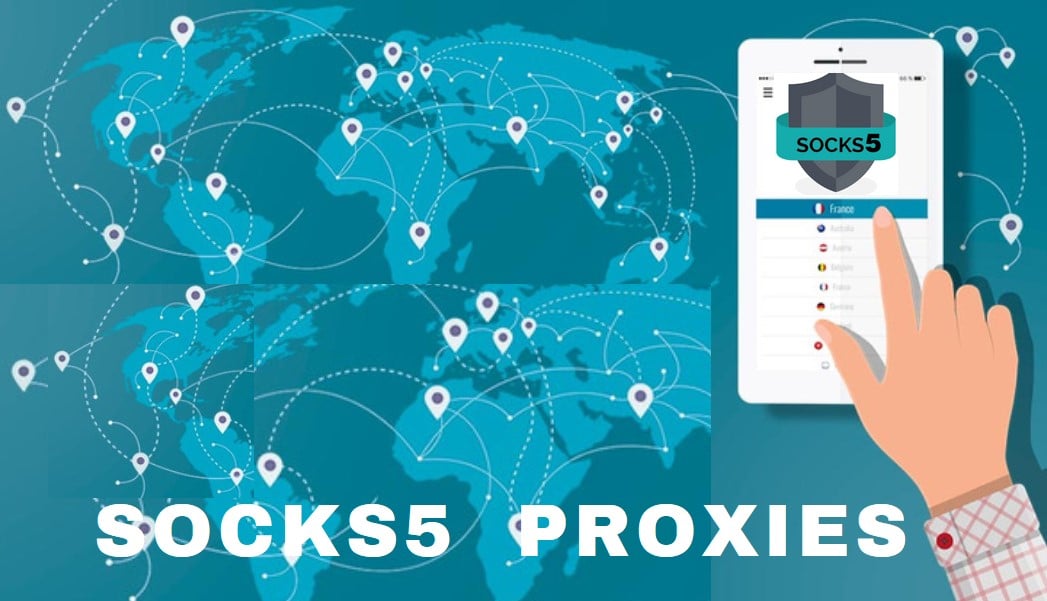 Quite often, when we review and suggest proxy providers, we only mention if some of them offer SOCKS proxies. Today, we are going to focus on SOCKS proxies only and recommend the best providers on the internet.
Overall, the proxies are IP addresses, and the difference between SOCKS and HTTP proxies is the protocol used. With that in mind, regardless if we are talking about SOCKS or HTTP proxies, there are two types: residential and datacenter. In recent years we start to see mobile proxies coming to the surface.
Residential SOCKS5 Proxies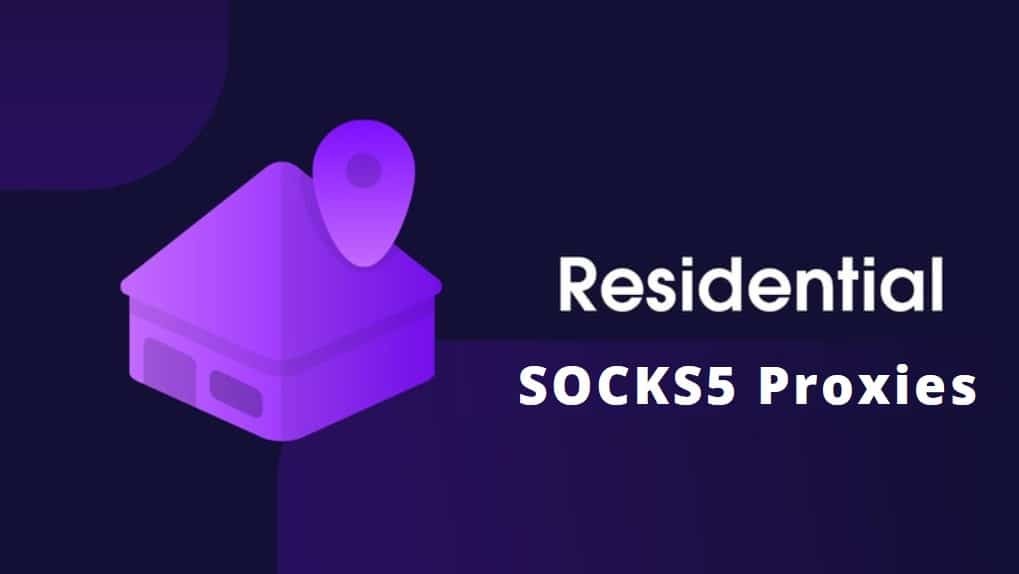 Residential proxies are IP addresses that the proxy provider got from a real person with an existing internet connection. These proxies are superior to any other due to the fact that being addresses from a real internet connection, means that websites and services will not see them as proxies, so you will not be detected.
Mobile proxies work similarly, but instead of a home internet connection, they are IP addresses from a mobile 4G or 5G connections.
---

Luminati has often been praised as the best proxy provider available on the market and with good reason. The company was founded back in 2014, and in these six years of its existence, we see a steady and strong growth.
What was once a company selling several thousand residential proxy addresses is now the company that has several offices around the world and provides the best possible service for anyone looking for a proxy. The pool of residential proxy addresses consists of over 72 million IP addresses, which is the most out of any other proxy provider on the market today—having that many IP addresses can mean nothing if they are not spread around the world.
Luminati's residential proxies are spread all over the world, literally. They have at least several hundred proxies in every country in the world, even some that we did not know that existed.
When it comes to features, Luminati has got you covered.  People that use proxies if they are blocked from accessing a specific website or service will have no problem with the enormous IP pool from around the world. The Luminati manager is excellent for getting an overview of what you did with the proxies as well as setting things up the way you need to.
The best of all is that the management is easy, so you do need to write a single line of code. As a bonus, Luminati has a chrome extension that enables you to change your IP address straight from the browser quickly.
Take note, To use Luminati socks proxies, luminati Socks5 protocol only support when use their Luminati Proxy Manager (LPM)…Learn how to use LPM here.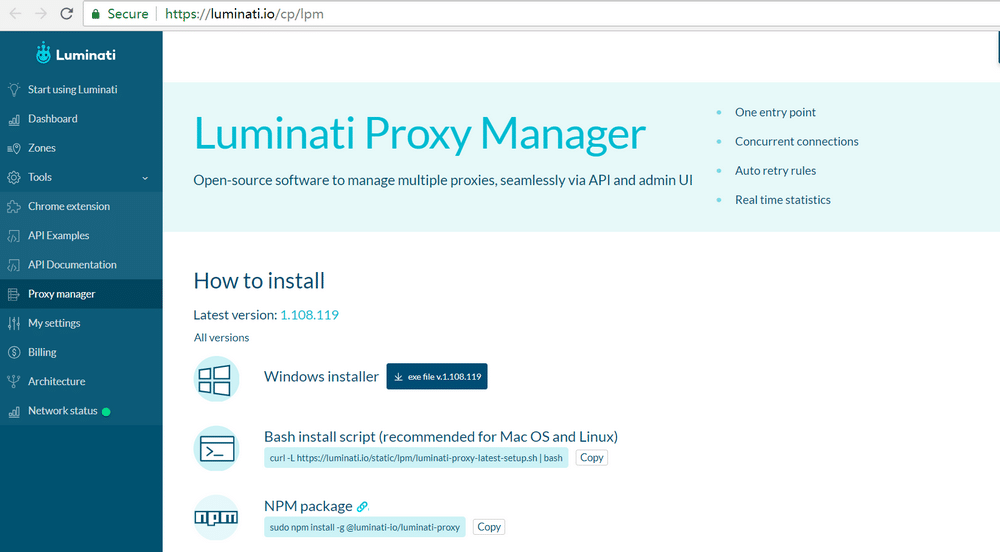 We come to the not so good thing about Luminati – the price. All those proxies and features come to a price, and it is not a cheap one. They offer five pricing plans, all limited with the bandwidth included. The higher you go, the cheaper the price becomes per GB spent.
All packages include worldwide geo-targeting, 24/7 support, and unlimited concurring sessions, including the ability to use any of the available proxy addresses. All pricing plans are with monthly commitments, and currently, the highest plan they have to offer is the 10 TB one, while the lowest one is only 40 GB.
Features aside, Luminati is one of the rare proxy providers that offer proxies with excellent speeds and relatively low latency.
One thing that might get people excited is the 7-day trial period. It means that you can test the proxies without having to pay an entire month to see if the service is the right one for you.
Overall, Luminati is probably the best proxy provider that you can purchase if their prices fit your budget.
---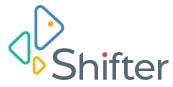 One of Luminati's direct competitors is Shifter. The name itself might not mean anything special, but if you take into consideration that this is a service backed up by Microleaves, then you should expect some excellent service out of them.
A good selling point is the fact that they have over 31 million residential Socks5 proxy addresses. It does not break any world records, but it more than enough. Interestingly enough, there is no list of locations anywhere on their website, but that should not be a problem.
Having that many proxies mean that they come from all over the world. Feature-wise, Shifter offers just what any other proxy provider would. Stabile proxies with geo-targeting on a city level.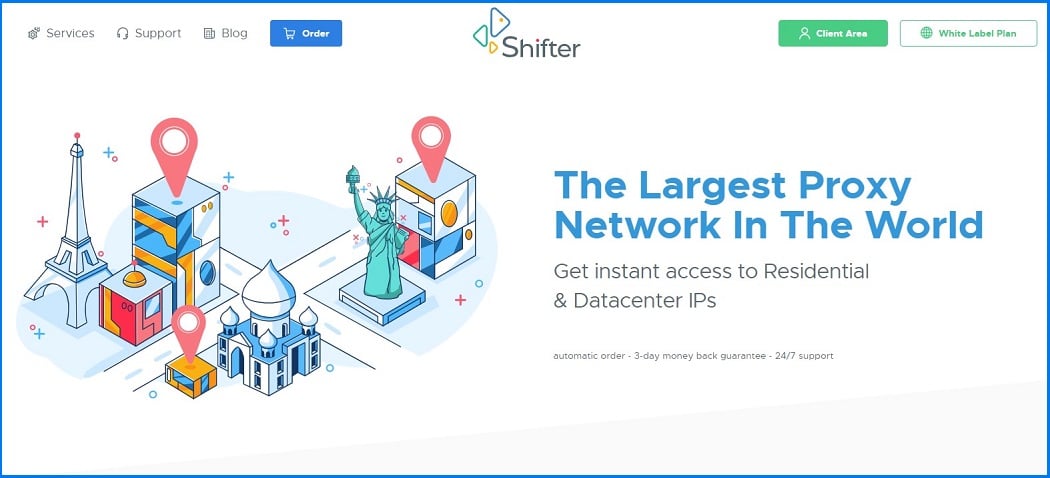 The pricing is a bit different than most of the other proxy providers on the internet. They offer two types of proxies, basic and special, both support Socks5 protocol.
Even though they are from the same proxies, there is a difference between them. The special proxies have some extra abilities and can access sites that the basic proxies cannot.
Both the basic and special backconnecting proxies offer ten different packages, and the difference is in the number of backconnecting proxies you get. This is what confuses most people. You do not get that many proxies, the numbers are basically the number of simultaneous connections. Regarding the number of proxies, since they are rotating, you have access to all 31 million of them. The bandwidth for all plans is unlimited.
You might want to test their proxies, andyou can, but not in the form of a free trial. Shifter offers a 3-day moneyback guarantee for all available packages.
If the number of proxies is not what is essential and the pricing is right, Shifter might be a better option than Luminati if the unlimited bandwidth is what you are after.
---

If you're on the lookout for top-notch residential proxies to supercharge your web data needs, look no further than NetNut Residential Proxies. Boasting a vast pool of over 52 million IPs, limitless connections, and SOCKs5 ready, NetNut's residential proxies are tailor-made to suit your precise requirements, especially if you operate in software, advertising, and IT service industries.
The speed of their residential proxies is nothing short of impressive, granting you the freedom to gather web data at remarkable speeds, unburdened by throttling issues. NetNut's residential proxies empower you to make spring-up unlimited concurrent sessions to handle a range of tasks all at once.
On that note, keeping your eyes on several campaigns like Brand Protection, Anti-Phishing measures, Reviews Monitoring, Cybersecurity, Ad verification, and web data extraction is no longer an impossible endeavor.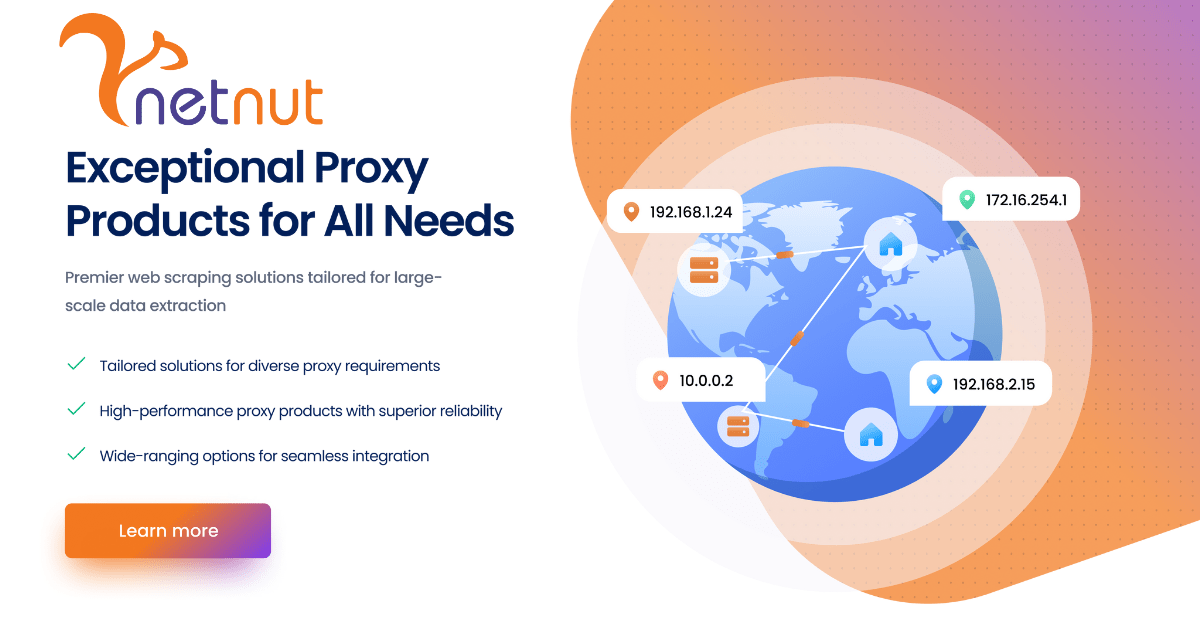 When the need arises to conceal your IP address during web data collection, residential proxies are the ultimate remedy. The added security of traditional SOCKS5 protocols means your data and identity are as secure and safe as possible. This opens a wide array of possibilities for businesses and professionals in all industries, from something as easy as managing social media to accessing content that's geographically restricted.

Every proxy service gives you the keys to the full features once you purchase a plan. However, you can begin to enjoy premium features like Socks5 by simply registering on the NetNut website. There's a 7-day free trial for every proxy service on offer, including the coveted residential proxies. That's a lot of goodies on offer for a premium proxy network.
---

The next one on the list is the somewhat new proxy service provider, IPRoyal. They have made a good entrance demonstrating excellent connection speed, uptime, and customization options. Even though you don't subscribe to a time-tested brand, IPRoyal's proxy quality speaks volumes.
Currently, they provide over 8+ million proxies in 195 countries and five types: rotating or static residential, sneaker, mobile, and datacenter. Residential and mobile proxies come from genuine users and have the best IP trust score when you require online privacy. Meanwhile, datacenter proxies cost less but have a better connection speed and availability, optimized for large file transfers and operations with Cloud.
Regarding additional features, IPRoyal offers a free proxy tester, Firefox and Chrome browser extensions, 24/7 live-chat customer support, and in-depth city-level targeting for rotating residential proxies. All additional features come free of charge with your chosen plan if available.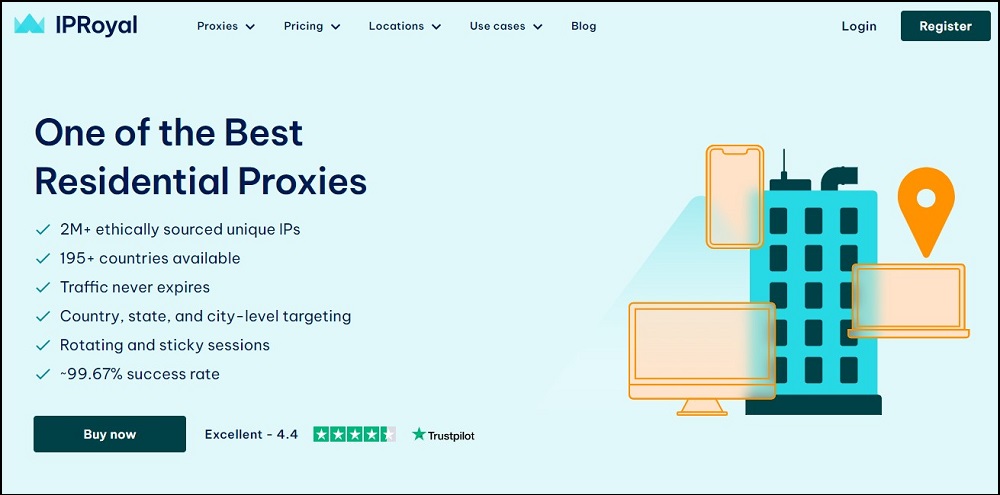 Sadly, this provider does not offer a free trial or issue refunds. We recommend subscribing to it if you know perfectly well what you will be using your proxies for and check other providers with a free trial if you want to simply test the technology.
On a more positive note, IPRoyal offers very competitive prices, even for a relative newcomer. A gigabyte of rotating residential traffic can cost as low as a few dollars for large-scale orders. They also offer a pay-as-you-go model with a zero monthly minimum, so you won't be charged for anything more than what you use.
Overall, IPRoyal offers a good value for its cost. Users that require a stable and affordable service should definitely consider it.
---

The third and final provider offering residential SOCKS5 proxies on this list is Proxyrack. The company started off as a one-man show back in 2014 and has been growing, showing no signs of stopping.
Unlike some of the other competitors,Proxyrack cannot offer millions and trillions of proxies. The number of proxies in this company is a bit confusing. They claim that they have over 2 million proxies, but they have 5 million proxies for one of their packages.
Speaking of locations, they claim to have proxies in over 140 locations around the world, but they do not disclose the list of locations publicly; you will need to purchase proxies form them to see it. Apart from that, you can set up your proxies to be rotating or sticky, depending on your needs.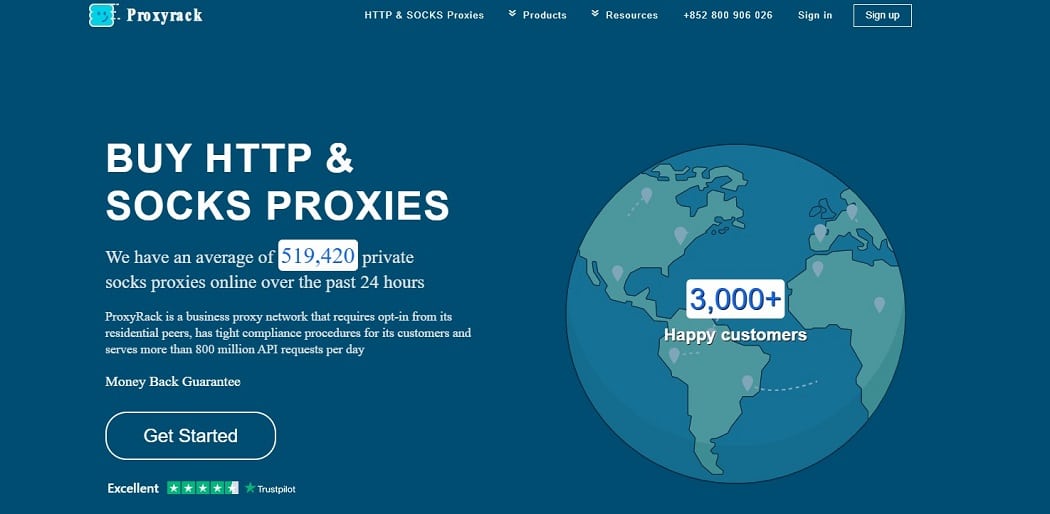 Now we come to the pricing, and it is a simple one. You can get one out of two packages Premium and Unmetered. With the premium package, you get access to over 5 million proxy addresses and the ability to target specific locations. The limitation and variety of sub-plans are based on the amount of bandwidth you need.
The unmetered package, as the name suggests, has no bandwidth limit. What is limited is the fact that you get access to only 2 million proxies, and you cannot target specific regions.
Alternatively, if you need something more specific, you can reach out to the sales department and let them know what kind of package you need.
A trial option is not available. On the bright side, there is an option for a refund, but there are some conditions if you want to get your money back.
Even though ProxyRack is relatively cheap, the speeds might be a downside. If that is something that you can go over, then you should definitely look into it.
Datacenter SOCKS5 Proxies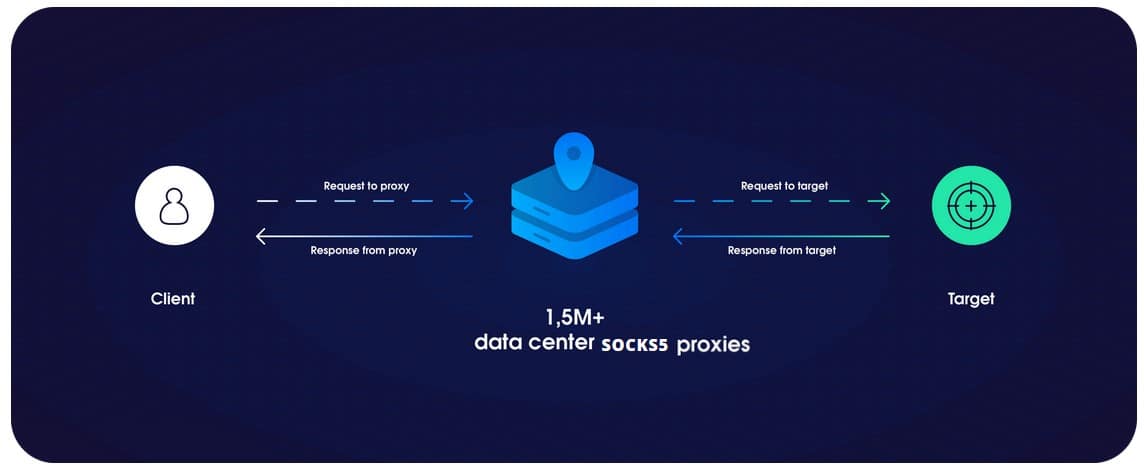 Datacenter proxies are IP addresses that proxy providers purchase from datacenters. In a lot of cases, the addresses are purchased in bulk and with a sequential address making them extremely easy to detect.
Quite often, they will be flagged as proxies right after purchasing, so if you want to access a service or website that is not a fan of proxies, you will have no success.
---

Though most Proxy focuses on one proxy package, Proxy-Seller presents something unique on the market. They have SOCKS5 proxies and HTTPS, which we will cover later in another article. Even though it might be hard to locate them from the homepage, you can contact the support team with the pop-up while on the website. The team is available 24/7 to help configure the socks5 proxies.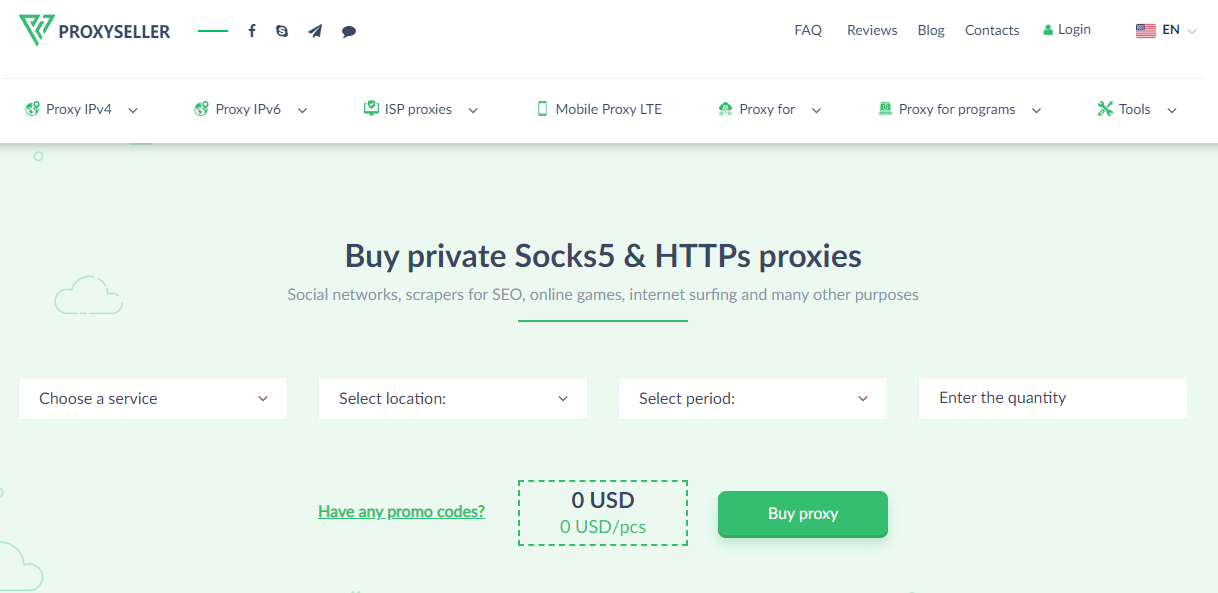 Proxy-seller SOCKS5 proxies have a wide location coverage, but when purchasing, you must specify the rental period. Though these SOCKS5 proxies are cheap, they guarantee customers transparency, high performance, and anonymity with an excellent success rate. If you want socks5 proxies, look no further than Proxy-Seller.
Pros
Affordable pricing
Transparency and honest
A technical team is available to help configure
Cons
Does not specify location coverage without asking the support team.
The proxy pool remains secret.
---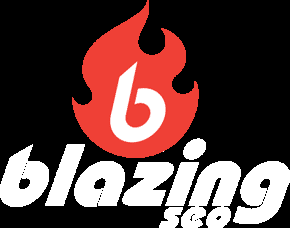 This is a relatively unpopular company not because their service is terrible, but because very few people know about it. Even though they have existed for many years, they still managed to go unnoticed.
Since the gigabit connection is the market standard, Blazing SEO has adopted it, and all proxies offer blistering speeds. An exciting and welcomed addition is the fact that they also provide IPv6 proxies.
The number of proxies is not disclosed on their website, but the list of locations is. They have proxies in the US, Germany, Brazil, the UK, India, Japan, Canada, Australia, and Vietnam. Additionally, you can get special proxies for Sneakers and Shopify.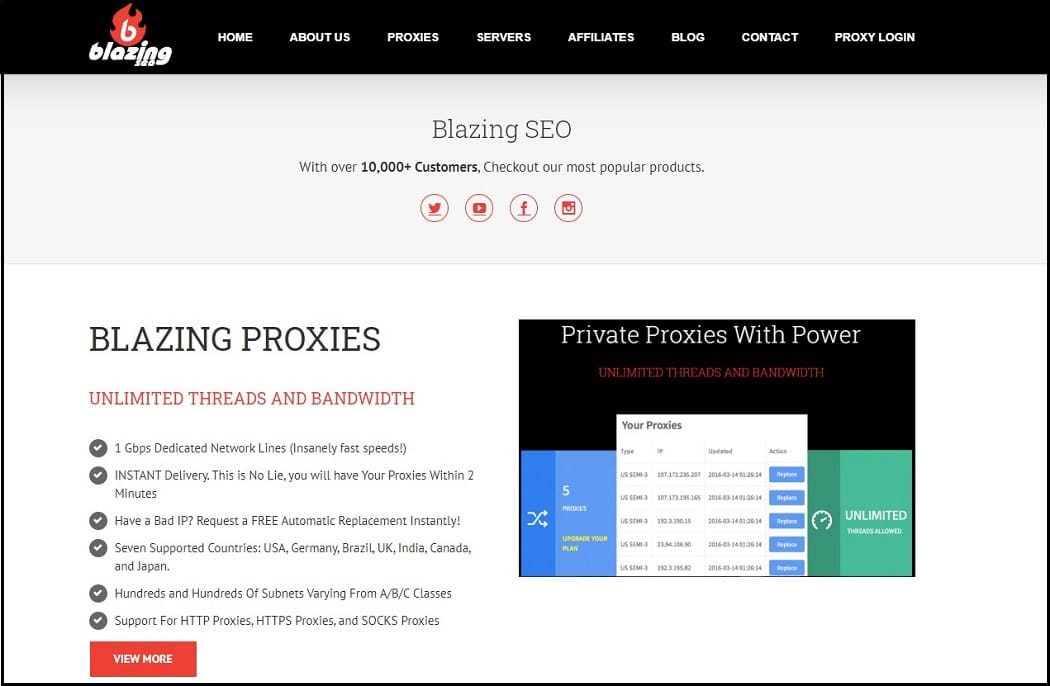 The pricing plan offers quite a lot of flexibility. First, you choose the location of the proxies you want to purchase. Next, you can select the type of proxy: semi-dedicated, dedicated, or rotating.
Once you go through that, you can choose the number of proxies and the duration of how long you would be using them. The longer you choose, the bigger the discount. All proxies come with unlimited bandwidth and threads, so basically, you are paying for the number of proxies and how long you will need them.
An excellent addition is the fact that you get a free trial of 5 proxies for two days.
Blazing SEO is definitely the best option here. The fast speeds for a low price combined with a massive set of features and the option to get IPv6 proxies is a provider that should be considered.
---

Webshare is one of those companies that people are not very sure of. The company was founded in 2017, and people have been "avoiding" is mostly due to the lack of information. The only thing we know about it is that it is a daughter company of WhoisGuard.
Concerning features, they do not offer tons of features, but enough to get the job done. They claim that on fast.com, the speeds go up to 950 Mbps, while on speedtest.net up to 750. That is a big difference, but it shows that Webshare's servers are connected to gigabit connections.
The list of locations brings some good news. They have proxies in 24 countries at the moment in America, Europe, and Asia. The bad news is that the number of proxies is unknown, so we have no idea how many proxies are there.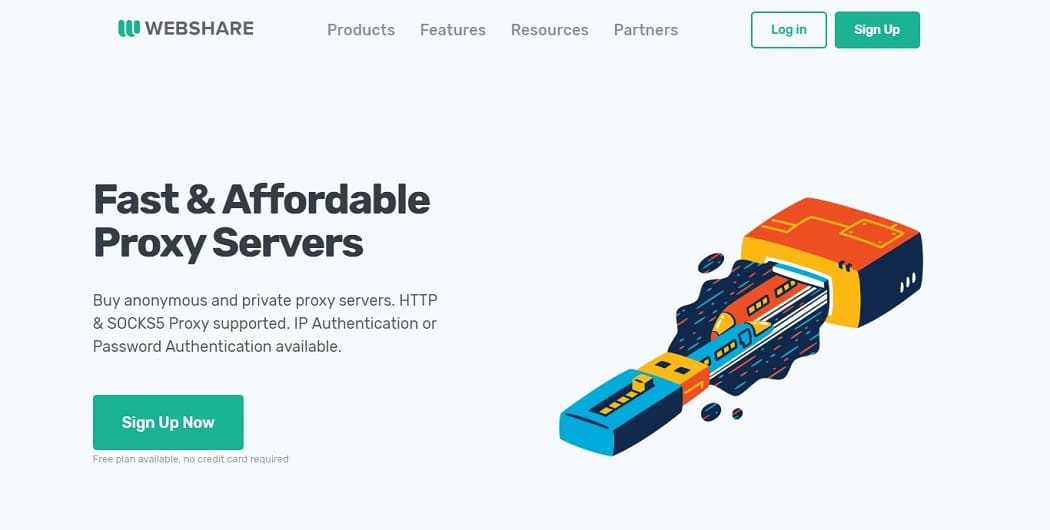 Webshare offers three types of proxies. Do not get this confused, all proxies are datacenter ones, but they can be dedicated, premium, or proxy servers. The dedicated proxies are reserved only for you; the premium can be used by up to two users, while the proxy servers are shared among more users. Each offers multiple packages regarding the number of proxies you are getting. Regarding the bandwidth, they are all unlimited, and you are limited by the number of threads available.
One thing that is mostly praised when buying proxies is the ability to try them out for free, and Webshare hits that right. They offer a completely free account with ten proxies with no time limitation. That means you can use those ten proxies for free forever if you think they will be enough.
Webshare is a Socks5 proxy provider people usually use as a first-time project for the free account. Quite a lot of them stay for the fact that they offer them for cheap and the speeds are much better than some of their competitors.
---

The first candidate on this list is a veteran when it comes to pro proxy providers. Your private proxy is a company founded in 2009 with the goal of providing anonymity to users.
As with most datacenter proxy providers on the market, the main selling point is the gigabit connections on their servers, and that is a huge advantage. Having that kind of a connection for your proxies means that you will never ever notice any lag. Another great thing about YPP is the fact that when you purchase proxies from them, you get them nonsequential, which might help when scraping data.
Regarding the locations, the list is not as extensive as some of their competitors. They offer proxies in 28 locations based in the US, Canada, Netherlands, Germany, and the UK.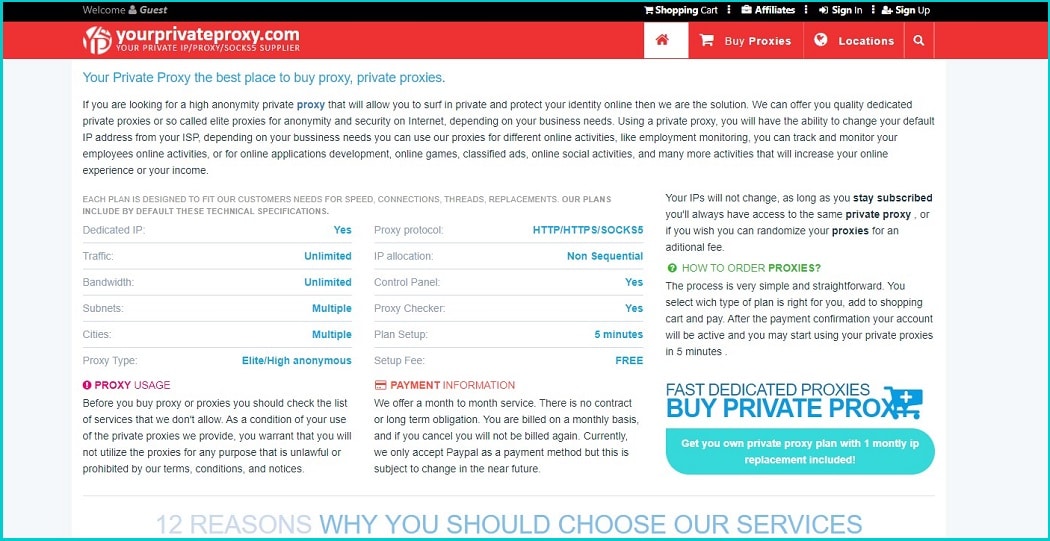 Lucky for them, the prices are reasonable. They have nine pricing plans depending on the number of proxies you need. All pricing plans come with unlimited bandwidth, 20 threads per proxy, username, and IP authentication. The proxies are changed once each month.
The lowest you can go is one proxy, and the highest is 200. Regardless of how many proxies you purchase, all of them are dedicated, so only you will be using them.
A free trial is available, and you get one proxy address for 24 hours. It is not much, but it should be enough to test them out.
YPP is not the cheapest proxy provider on the market, and there is a reason for that. The speeds that the proxies provide, combined with the number of proxies and locations, make it an excellent choice for datacenter proxies.
---
Frequently Asked Questions
Are SOCKS better than HTTP?
It Depends on the usage. SOCKS proxies have a wider use examples and the overall protocol is much simpler. Unlike HTTP, SOCKS does not read and handle the data, it just sends it along. With that it is prone to less errors and is overall faster.
What is the difference between SOCKS4 and SOCKS5?
SOCKS4 and SOCKS5 are both the same protocol but with different versions. SOCKS4 is the older version that does not support any kind of authentication, while SOCKS5 does. Another advantage that SOCKS5 has over SOCKS4 is security. A lot of security options are implemented in the new version making it a better choice.
Can I use free SOCKS proxies?
You can, but you shouldn't. Free proxies, in general, are not a safe option to use mostly because you would not know who owns the proxy server and through which machine your traffic passes through. It is an easy way to get your personal data stolen.
---
Conclusion
As we mentioned before, there are hundreds of proxy providers on the internet. The ones we covered today are among the more popular ones, but they are not the only ones available.
When buying proxies from a provider, make sure it will meet your criteria and needs and make sure to try them before making the payment.
---