Getting US proxies is easy, but what if you need proxies a little up north, like Canada? Our list of the best Canadian proxy providers will help you with that.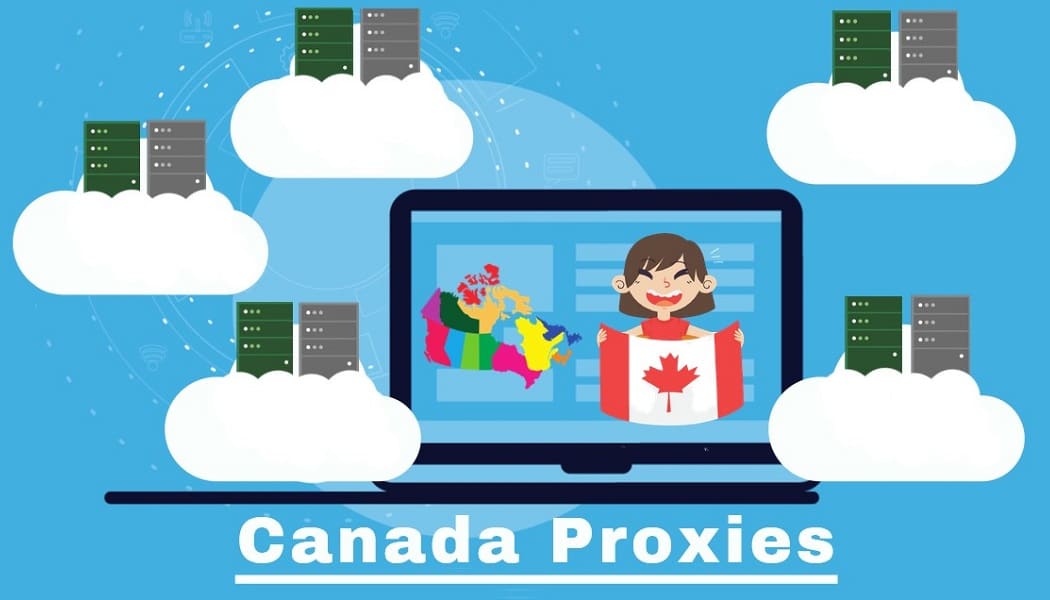 If you are stuck and hot sure which provider has the best Canadian proxies, we have made a list for you. The primary focus on the list is the paid proxies. But we also included some websites where you can find proxies for free.
---
Finding proxies from Canada for free is quite simple, and a quick Google search provided us with several websites:
---
When it comes to paying for proxies, giving your money to the worthy provider can be tricky. To help you speed up your decision, here's our list of the best Paid Canadian proxy providers.
---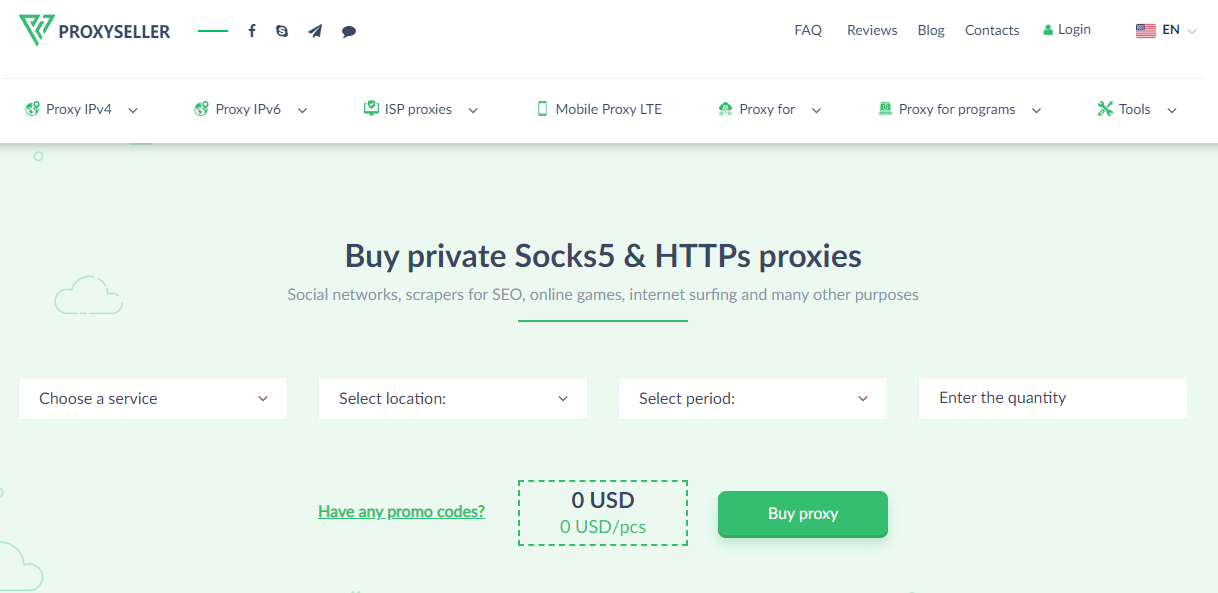 Like other proxy providers on the market, Proxy-Seller also offers amazing datacenter proxies based in Canada. These Canada-based Ip addresses have good location coverage and guarantee excellent performance. They also have servers based in other locations, but the good thing is that their datacenter proxies are also compatible with the PV4.
Among the benefits you can enjoy using these IPV4 Canada proxies is the high anonymity, access to unlimited traffic, compatibility with other major protocols, affordable pricing plans, and high speed. When you purchase long-term plans, you can save more and enjoy a stable connection with the option to change the Proxy monthly.
With the IPV4 or datacenter proxies, you can perform multiple tasks, from social media account management to data scraping, monitoring sneaker drops, etc.
Pros
Unlimited bandwidth
Affordable pricing
Good location coverage
Highly compatible with any task
Free proxy replacement
---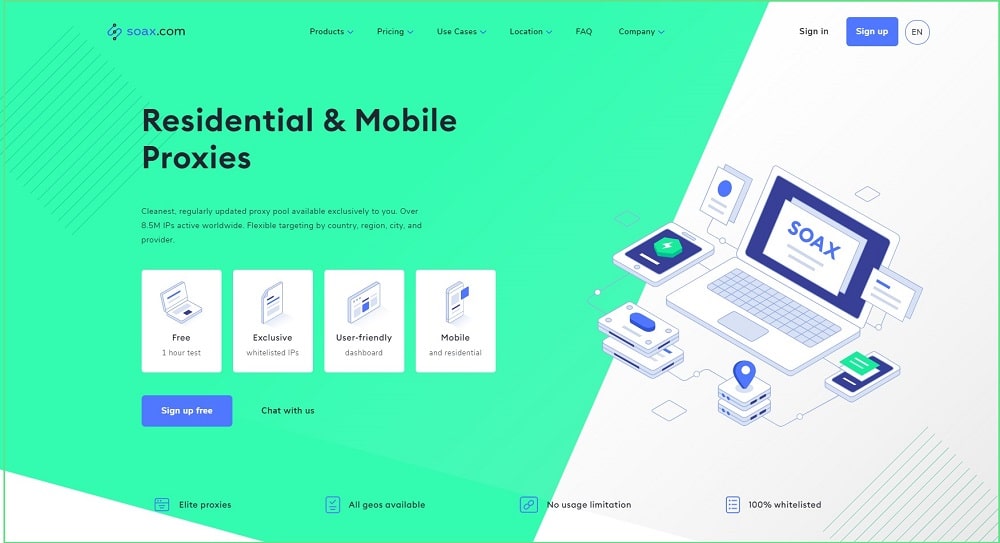 If you want more proxies, but don't want to spend a fortune on them, you should check out Soax. With over 124 thousand Canadian proxies in their network, it's understandable why you'd want to get them from there. On the feature side of things, you get geotargeting options enabling you to fine-tune which part of Canada you want your proxies to be from.
Getting these features doesn't mean that you will pay too much for them. On the contrary, Soax's price is very reasonable and you get excellent flexibility thanks to the option to purchase as many ports as you need. Something almost unique to this provider is the fact that instead of monthly commitments, you have the option to purchase proxies per day, making things even more flexible.
Now we come to the not so good part of this provider. The bandwidth is limited, just as you would expect, but the bigger problem is with the trial and the duration of it. You get a chance to test the proxies for only one hour.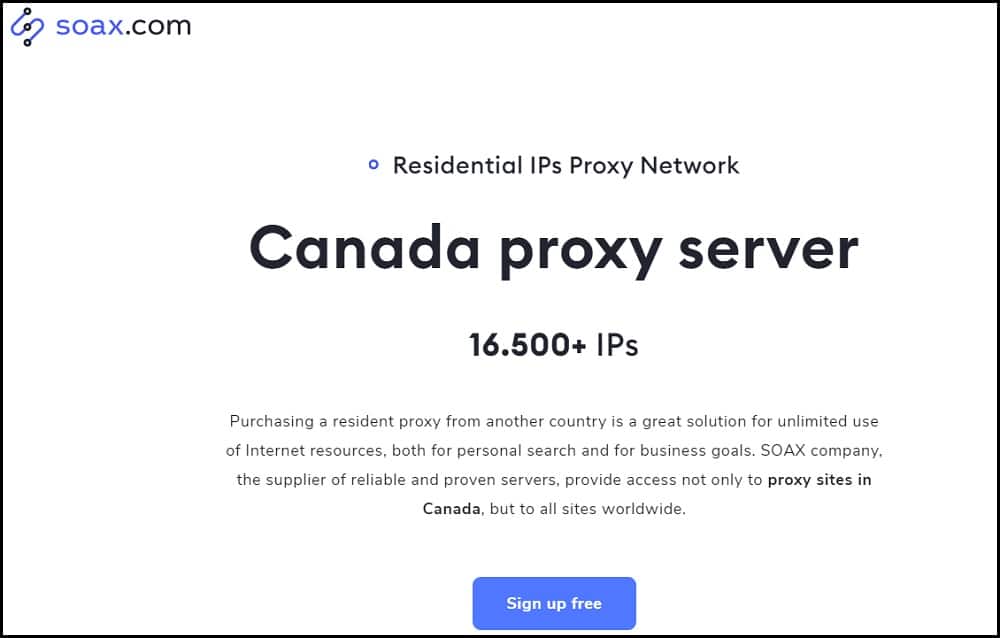 Pros
Affordable option
Flexible packages
Cons
Free trial only lasts for one hour
---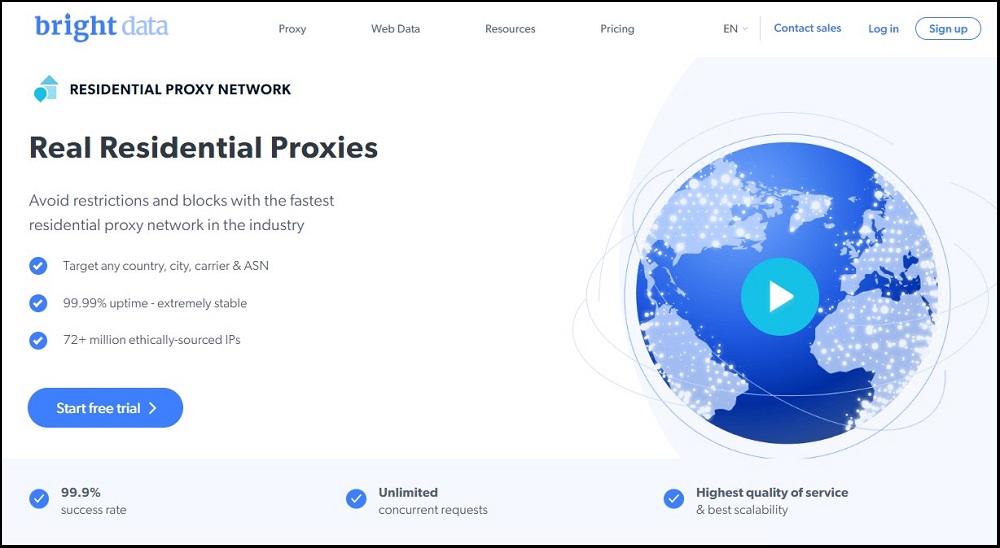 The last of the residential proxy provider on our list is the most premium one, Bright Data. In their pool of Canadian proxies, they have almost half a million residential IP addresses making it the largest pool out of all competitors. As a bonus, you can also get almost 400 thousand mobile proxies from Canada.
Considering what Bright Data is offering and the size of the pool, you shouldn't expect the prices to below. Compared to some of their rivals, you may be looking at one of the most expensive providers, and if you consider the features, you may begin to understand the price.
Offering one of the most advanced geo-targeting systems is a great thing to have, giving you the ability to get proxies from a specific city or provider. There are multiple packages to choose from, and at the same time, you have the option to get packages where you pay as much as you use them. If you are a novice in the field, the dashboard will be an aspect where it may take some time to get used to. As with most residential or mobile proxy providers, the bandwidth is limited, but you get a generous seven-day free trial period.

Pros
A huge pool of Canadian proxies
Excellent geo-targeting
Cons
Not the most affordable option
Bandwidth is limited
---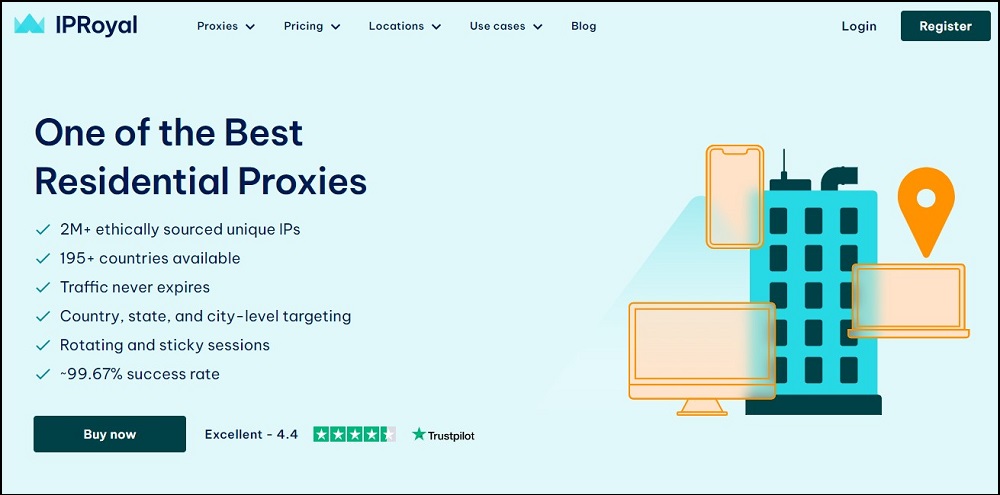 Don't be tricked by the fact that IPRoyal offers only 219K Canadian proxies. Their services are an excellent example of quality over quantity, as the proxy performance maintains the highest standards.
IPRoyal's Canadian residential proxies come from genuine users with high-trust score IPs. They effortlessly bypass geo-blocks, scrape publicly available web data, and come in two types: rotating and static. Rotating proxies are the best for data gathering because they regularly switch IP addresses to evade website detection. Simultaneously, static proxies are excellent for financial operations in the region, as banks get suspicious about often changing IP addresses.
Although easier to detect, you can choose datacenter proxies that don't provide online privacy when anonymity is not required. They are optimized for large-file downloads, data caching, and Cloud operations. IPRoyal's pricing is competitive and offers various payment methods, including cryptocurrency and a pay-as-you-go model for rotating residential proxies.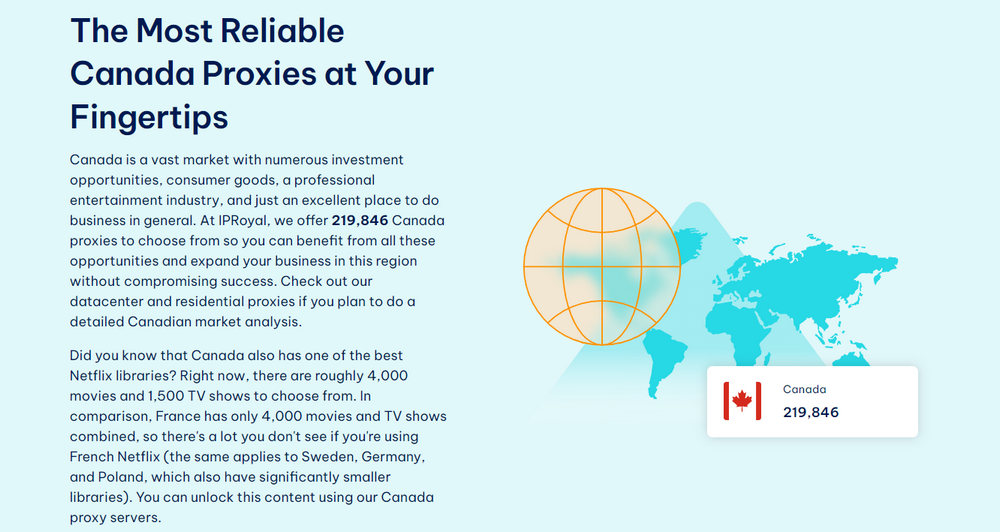 Pros
Good proxy use-case variety
Accepts payments in crypto
High-trust score Canadian IPs
Cons
No phone support
No Canadian mobile IPs
---
Using residential or mobile proxies is not always the right choice, and if you are looking for datacenter proxies, you should see what MyPrivateProxy has to offer. This Canadian proxy provider has one server in Ontario that is the home of 1024 proxies. Considering how popular location is for proxies, the number is a bit disappointing. The good news is that the datacenter is connected to a gigabit connection, so you should have no problems with speed or latency.
Depending on your needs, MPP can offer you private or share proxies, all of which have unlimited bandwidth, and for that, the prices are relatively cheap. The only limit you have is the number of threads you can utilize by proxy, and the number is 100. Overall, this should be more than enough for almost any situation. Unfortunately, you don't get a free trial option, and in order to test the proxies, you will need to purchase them. Luckily, there is an option to ask for a refund within three days of making the purchase.
Read more, Different between Datacenter Proxies and Residential Proxies 

Pros
Cheap proxies
Gigabit speeds and unlimited bandwidth
Cons
Only one server in Canada
Trial option not available
---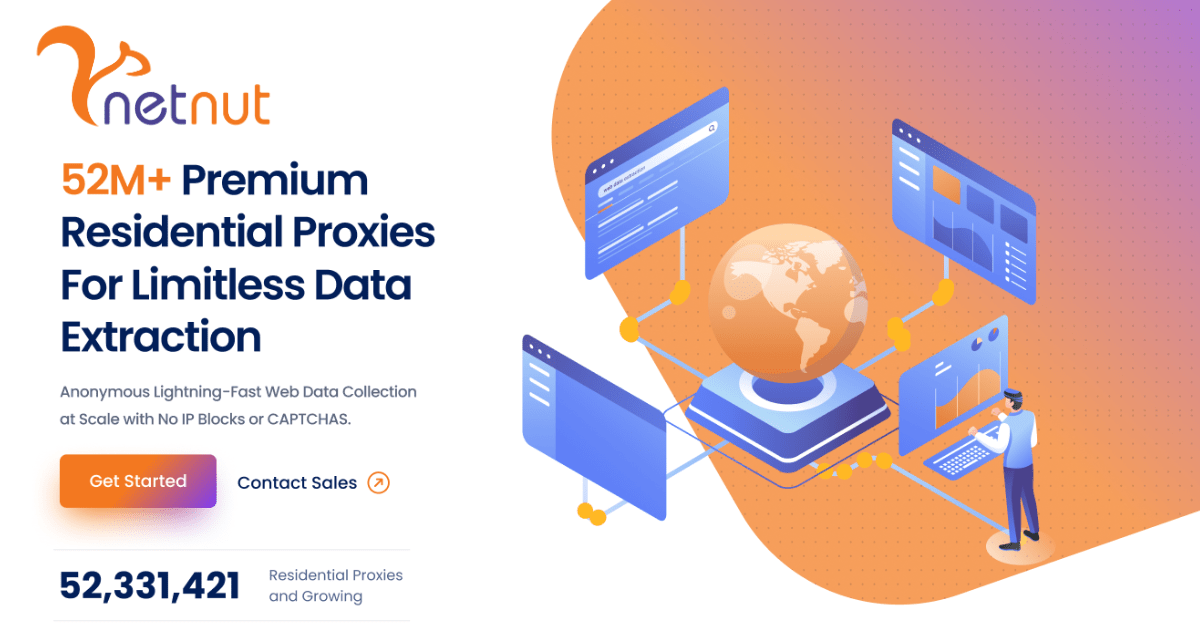 NetNut is a proxy service from Israel with a huge footprint in Canada and the entire North American region.  Using their proxy represents one of the best solutions for getting onto the internet in a speedy, reliable, and anonymous way. NetNut has a huge collection of over 52 million residential IPs in the pool that you can use. The coolest part is that NetNut works especially well in Canada.
Focusing on Canada alone, NetNut has an impressive 588,437 residential IPs in the country. This means you can get any information from Canadian websites without worrying about geo-restrictions. For an important country like Canada, you must have the right ISP to handle your operations like monitoring, ad validation, market analysis, or web data extraction, NetNut's Canadian IPs have everything you need to succeed with your online campaigns. Now, you can scrutinize and explore Canada's market data with complete confidence and anonymity.
NetNut's proxy service in Canada is always online. It has a near zero percent fail rate. This is important because you can choose the optimum time to analyze the Canadian markets for you and your business, instead of a proxy network at its best.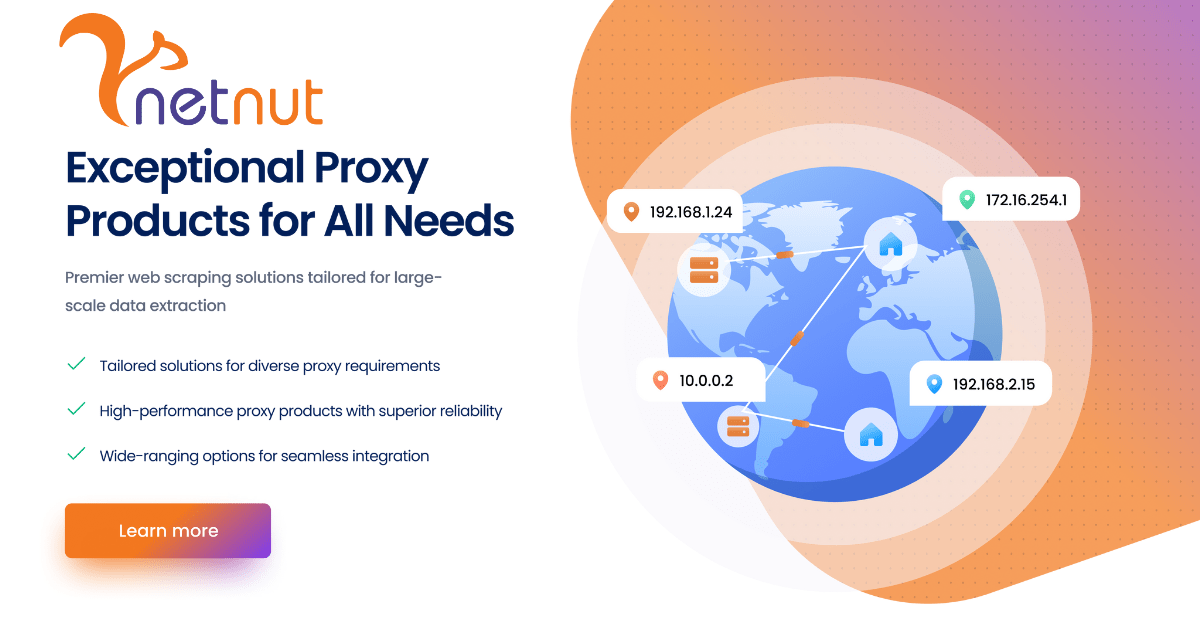 Whether you are an individual or a data-centric company, NetNut proxies can be your gateway to Canada's vast data and audience. This is super useful for making smart decisions based on data, and staying ahead of competitors. NetNut's special way of connecting to the internet gives you the best access to Canada's web data.
NetNut's proxy services are reasonably priced, especially when compared to other premium proxies operating in Canada. What you'd like as much as we do is the 7-day free trial available for any type of proxy you opt for. Not many are so generous as NetNut there, believe that.
Pros
99.99% Network Uptime
Superfast and Reliable Proxy Service
Connect to Unlimited Domains and Connections
Free Trial for 7 Days Available
Simple Dashboard and API integration
Cons
API Documentation Lacking in Detail
---
When it comes to Canadian proxies, HighProxies is a provider that is closely matched to MPP. The number of Canadian proxies is the same, 1024, and the only difference is that the datacenter is located in Toronto. Having a server connected to a gigabit connection means that the speeds and latency with HighProxies will be excellent.
Private and shared proxies are available, and there are multiple packages to choose from. The prices are on par with the previous Canadian proxy provider, and similar to it, you get unlimited bandwidth, but no option to test the proxies for free. Your only other alternative is to purchase a package and lean on the three-day money-back guarantee.

Pros
Affordable Canadian proxies
Gigabit speeds and no limit on the bandwidth
Cons
One server with 1024 proxies available
---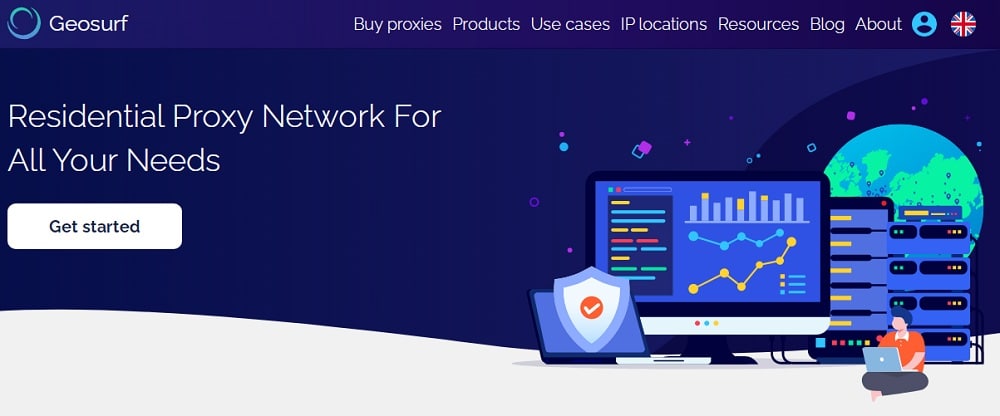 Considering what this provider offers, no one expects to see it on top of any list. GeoSurf has a poll of almost 4 thousand Canadian proxies, and when you compare that with some of the other providers, it's not a lot. The geo-targeting option will enable you to target specific parts of Canada, so it may seem like you are getting a good deal. Unfortunately, that may not be the case exactly.
Even though Geosuf has a nice set of features, the price you pay for those seems a bit steep. On top of the higher price tag, you also get proxies with limited bandwidth and a trial option that is on the verge of unusable. You have 24 hours to test the proxies, which is not bad, but they are limited to only 1 GB, which in some cases it may not be enough. On the flip side, you get one of the best dashboards on the market, with very detailed reports of your usage. No matter how much or little you know about proxies, you will not struggle with this one.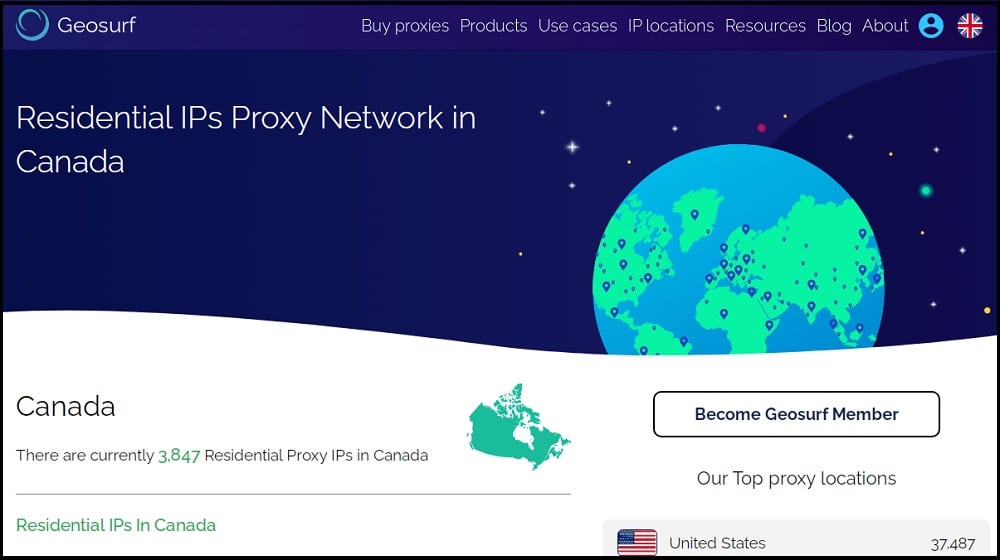 Pros
One of the best dashboards on the market
Cons
Expensive, considering the number of proxies
Very limited bandwidth on the free trial
---
Is there a difference between using US and Canadian proxies?
It all depends on what you need to use them for. Even though they are neighboring countries, there may be some restrictions when it comes to the content that you want to access. As for the performance side of things, overall they should perform similarly, regarding speeds and latency. One aspect that Canadian proxies are falling behind is the overall number of proxies. At the moment, there are more US proxies in the world than any other country.
What are the laws in Canada about using proxies?
Proxy usage has never been included in any law, so you will have no problems with that. Websites often have a section in their terms and conditions stating that they don't want people to use proxies to access their website. Regardless of that, you still shouldn't have any problems and even if you do get caught, the worst-case scenario is that you will only get your proxies banned and you will need to get new ones.
Can someone trace my if I use Canadian proxies?
Getting traced while using Canadian proxies is not a simple case. Regardless of the type of proxies you use, your internet service provider will be able to see that you are using a proxy. As for other third-parties, they will probably not be able to, but that will depend on the type of proxy you use. Sinde residential proxies offer superior compared to datacenter proxies, getting tracked while using them is almost impossible. On the other hand, you may be able to stay hidden with datacenter proxies, but it depends on the proxies and the provider that sold them to you.
---
Conclusion
Even though you may think that Canadian proxies would be easy to find, getting them from the right proxy provider may not be straightforward. Lucky for you, the list of the best providers we made will help you choose the right one.
---
You may be like,
---