Based on our thousands of hours of scraping data on chrome, we made a top list of web scraper extensions to scrape any website data that you do not need coding skills.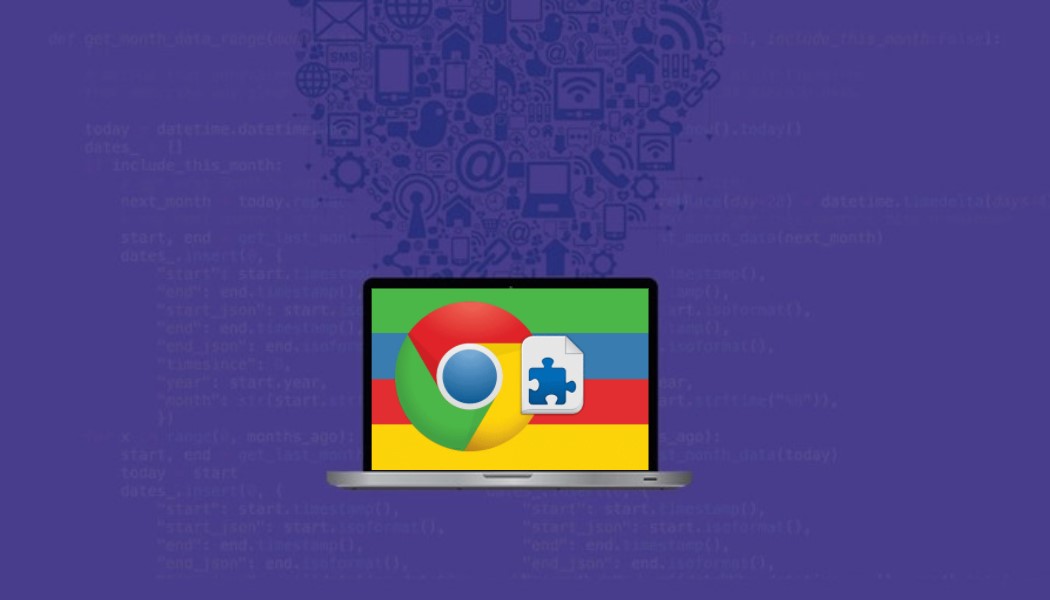 Every now and then, we find ourselves in a situation where we need a lot of data gathered from a website. Most people's natural reaction would be to start copying and pasting it, which isn't a bad solution, but it is time-consuming. Luckily, there is a solution for that, called scraping.
Scraping is the process of gathering data from a website automatically. Instead of you doing all the selecting, copying, and pasting, a tool does that for you.
I've talked about scraper in the past, but most of them were either standalone apps or tools that needed some extensive knowledge. For the people that don't need something too complicated scraped, there is a much simpler solution – browser extensions. Even though you won't get the whole experience, they will get the job done.
These nifty little additions to the browser make our internet experience much better by adding additional functionality. When it comes to scraping, there are plenty of options out there, and in today's article, I'll outline the best web scrapers that you can install on Chrome.
I'm starting the list with a scraper from a reputable proxy provider. Smartproxy's smart scraper is an excellent option if you want a feature-rich extension.
The process is simple, and all you need to do is select the data you want to be scrapped. Complex algorithms will get the job done, meaning that you won't need to code or do anything. The scraper supports even dynamic sites, something that some scrapers may struggle with.
Even though this feature isn't available, the team behind this tool is working on adding more supported elements, like hashtags, images, dropdowns, and more.
Before scraping, you have the option to customize the table where the data will be stored. The quick preview will show you what the tool will scrape and how it will be structured. Once the process is done, you can export the data in a CSV or JSON format.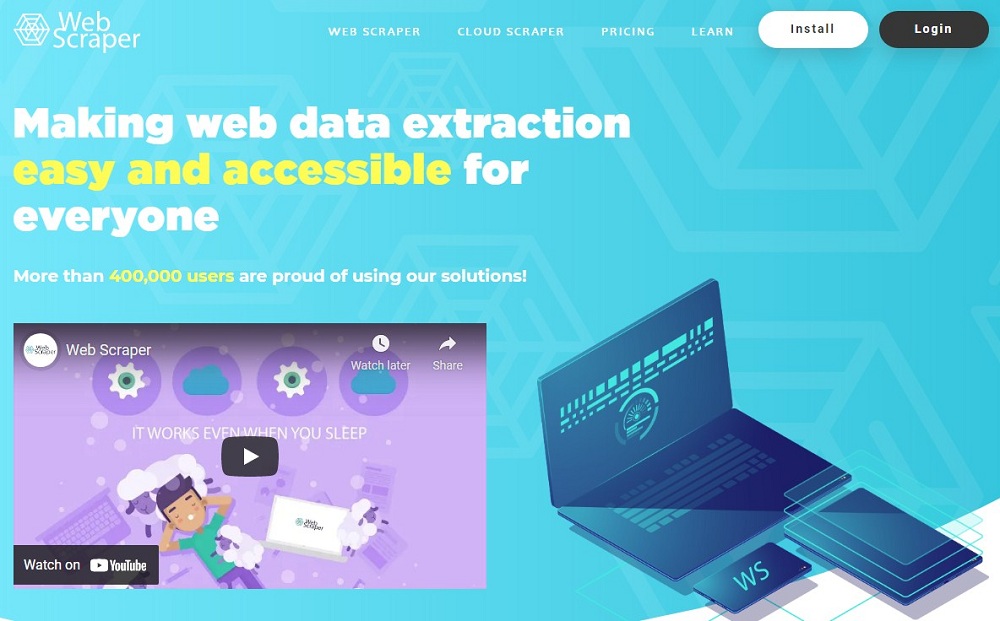 Webscraper.io is a popular web scraper that offers a plethora of services, among which is a browser extension. It's free to use, so the features will be limited compared to the application like most options on this list.
As for the set of features, there are plenty of similarities to the previous one. The interface is designed to be run by pointing and clicking, meaning that you don't need any coding experience to scrape the data.
When it comes to supported sites, this scraper will have no problem grabbing data from static and dynamic websites. Unlike its big brother, the scraping is only carried out locally, but you can preview the data and export it into an XLSX, CSV, or JSON file, which can later be used elsewhere.
The best part about this browser extension is that it's capable of supporting multiple pages. As a result, the process is simplified as you won't need to change a page manually.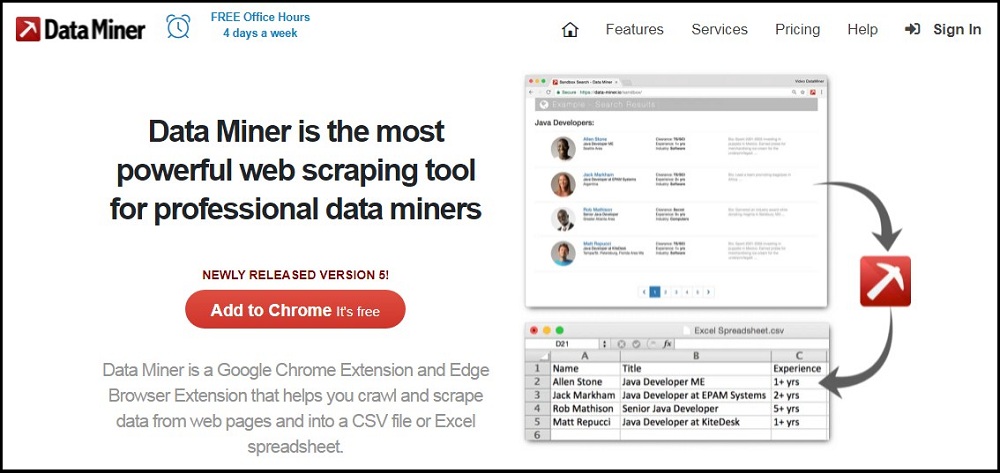 Dataminer Scraper is a Chrome extension developed by the team over at dataminer.io. Unlike the previous two, this scraper is taking a different route for what it offers and how it delivers.
In terms of the services, the tool's offerings depend on how much you're willing to pay. Dataminter Scraper comes in a free form, which limits you to 500 scraped pages per month. Another limitation is that it may not work with any website you try it on. If you are willing to pay, then you can unlock some features as automated scrape crawls or the option for custom JavaScript if you have some coding knowledge.
For the free option, it's not a bad choice. To scrape the data, you can use some of the public recipes created by other users or create your own. One aspect I like about this scraper is that the next page automation is available in the free format. As for the scraping part, it's the standard point and clicks option, meaning that it's aimed at novice scrapers as well.
For enterprise users, there is an option to get a custom plan. This one can increase the limit of scraped pages per month and provide cloud scraping options instead of doing it locally.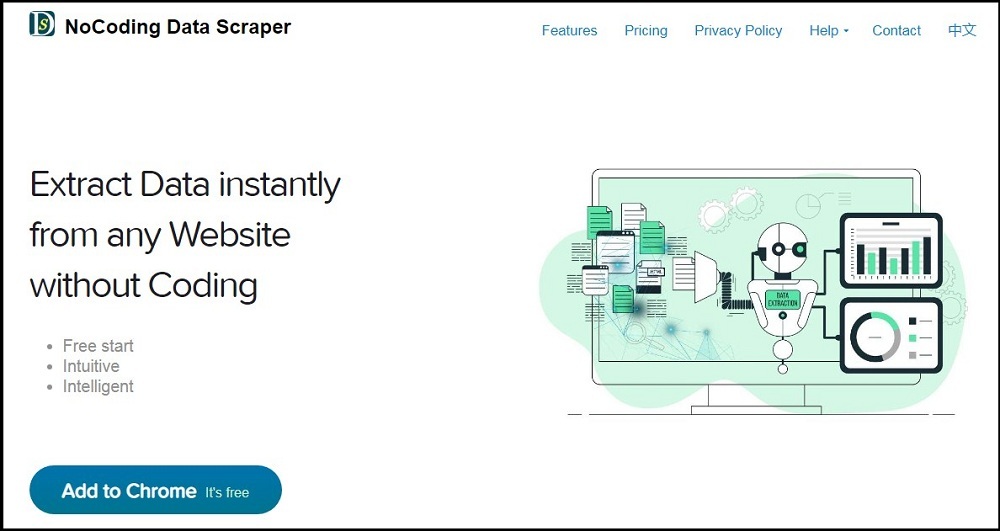 Here we have another scraper that is similar to the previous one. The NoCoding web scraper is a tool that's specifically designed for people that need some data scraped but have no knowledge in the field.
As you may have guessed from the name, there is no need for coding, and you can set it up quickly. The tool will scan the page and outline all the data that it can extract. From there, all you need to do is choose what you want to be scraped and just sit back and wait.
Like the previous scraper, NoCoding Data Scraper is an extension that relies on several pricing packages for its services. You can use it for free, but there are some limitations to it. The free version is limited to only 1000 rows, and you won't be able to save it to Google Sheet without paying. In addition to that, some advanced features like accelerator, scheduling, or JavaScript support aren't available.
The paid plans open up some of the features, and with those, you can get unlimited table sizes. The most expensive package will also give you the best support the service can offer with 1 on 1 training and chat support.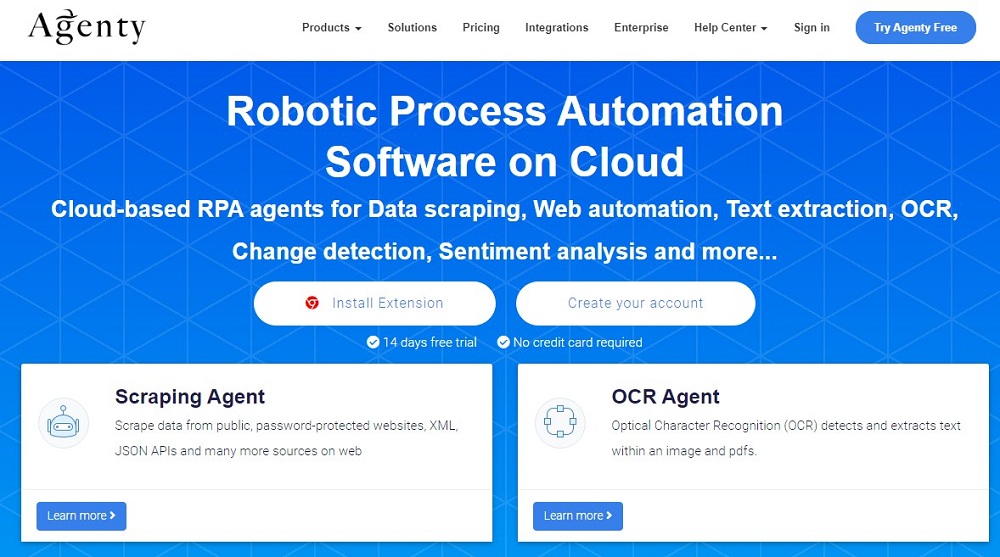 Occasionally, you'll read a web scraper that isn't free, which is the case with Agenty. This is an advanced web scraper that you can use on your Chrome browser and grab data without too much effort.
Agenty uses CSS selectors to identify the content on a web page and visually displays that so you can analyze what the scraper can grab. You can select the objects you want to be scraped with a few clicks and let the tool do its job. The local option is free, and even though it won't offer as much as some of the other solutions, it should be more than enough for most people.
The service also offers a cloud scraping solution which should be ideal for business use-cases. There are 3 price packages to choose from, and they come with a different set of features and limitations. You can also ask for a quote on a custom package based on your specific needs.
Considering that you'd probably want to test the product before paying, you can get a 14-day free trial on cloud scraping solutions.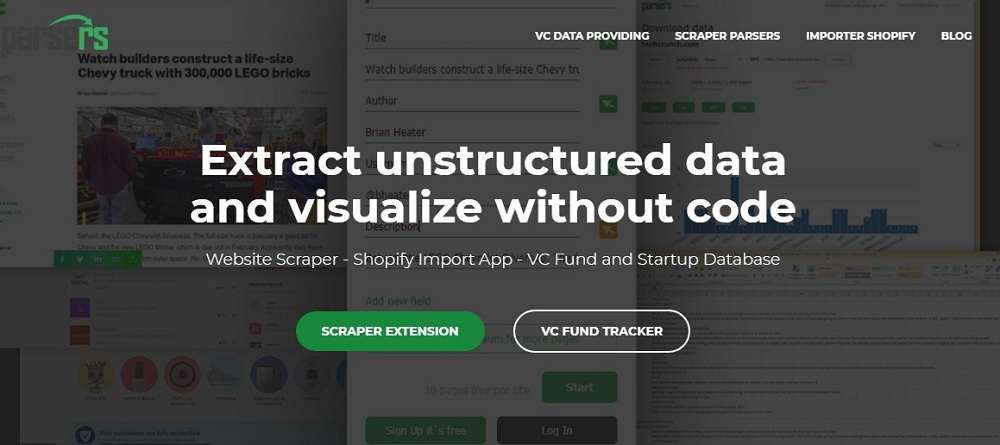 The Parsers scraper follows the trend of most of the tools you'll see on this list. A free option capable of extracting almost any piece of data from any website. Even though the free option offers plenty, you can unlock more features if you decide to pay for the service.
The free option will enable you to scrape 100 pages on a single run, meaning that you can scrape a total of 720 thousand pages with no limit on the websites. You are limited on the number of websites and can only scrape one at a time.
To use the service, you will only need to set it up for one page, and the tool will do the rest of the work. It will highlight all the data that it can scrape, and using the point and click technique, you can choose which data you'll need. When it comes to exporting, the tool will enable you to preview the data and export it in multiple formats, depending on your needs.
If the free option is limiting, there are paid options that you can go for. They will increase the limit of pages per run, meaning that the total number of pages is higher. In addition to that, you can also utilize the scheduler and get access to the standard proxies, more concurrent requests, and scrape multiple websites in a single run.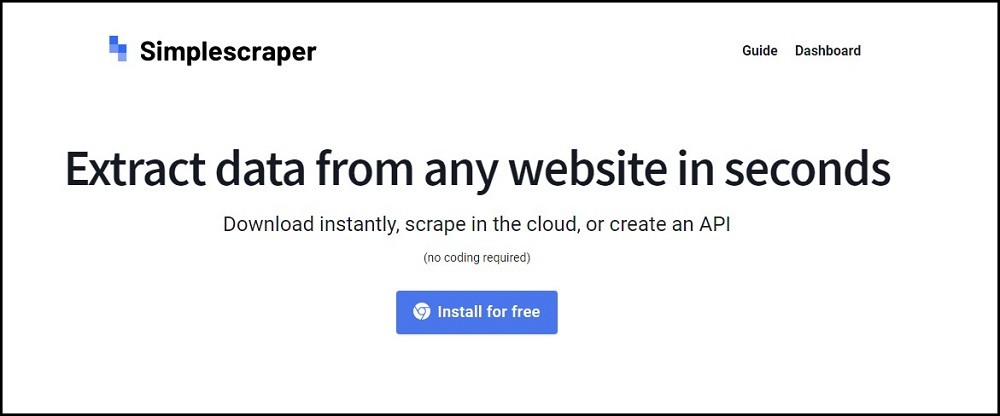 When it comes to simplicity and easy to use, there aren't many scraper extensions that can outperform Simplescraper. This tool is designed to be used by novice scrapers, meaning that you won't need much effort to get the process going.
The best feature that Simplescraper has to offer is the fact that it's free and there are no limitations. Unlike some of the other services on this list, you won't have to pay to get the tool's full functionality.
Your scraping venture starts by choosing which data you want to be scraped. That is carried out by clicking and selecting the type of information based on what the tool shows as scrapable. You create a column, title it, and click on the data you want scraped. Do that for all the info from the website and head over to preview and start the scraping process.
Simplescaper offers two options. You can scrape locally, where you essentially create your recipe, and the tool will do all the scraping. The second option is to utilize the cloud scraping option, where you basically use a pre-made recipe to grab the data.
The tool is capable of grabbing data from dynamic sites, including ones that have infinite scroll enabled. It can also grab data from multiple websites, and you have it later exported to a format of your choice or Google Sheets.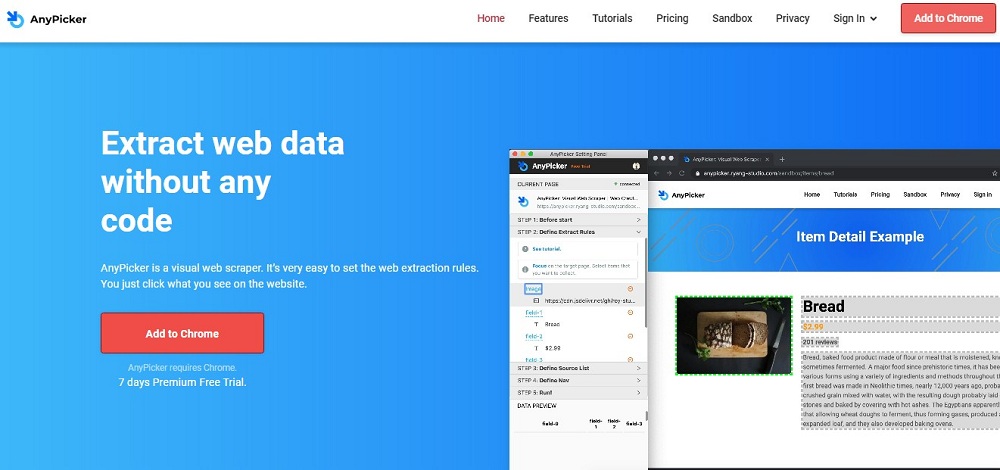 Next on the list is AnyPicker, another Chrome extension that aims to bring scraping to the masses. It achieves that by utilizing an easy-to-use interface, combined with a powerful tool capable of grabbing almost everything from a website.
AnyPicker is very privacy-oriented, so you can be sure that you'll get one of the best anonymous scraping experiences. All of the data gets scraped locally, meaning that only you will have access to it.
The developers aimed to provide the best possible experience, so they designed AnyPicker to bypass anti-scraping protection. To save time, the tool is also capable of scraping multiple pages simultaneously, meaning that you can run multiple instances at the same time. As for the scarping limitations, there are none. You can scrape as many pages or websites as you need without paying a dime.
To ensure that you are getting the data that you need. AnyPicker offers a preview where you want to see how the data is getting scraped. Once the process is done, you can export it in a CSV file which will be saved locally.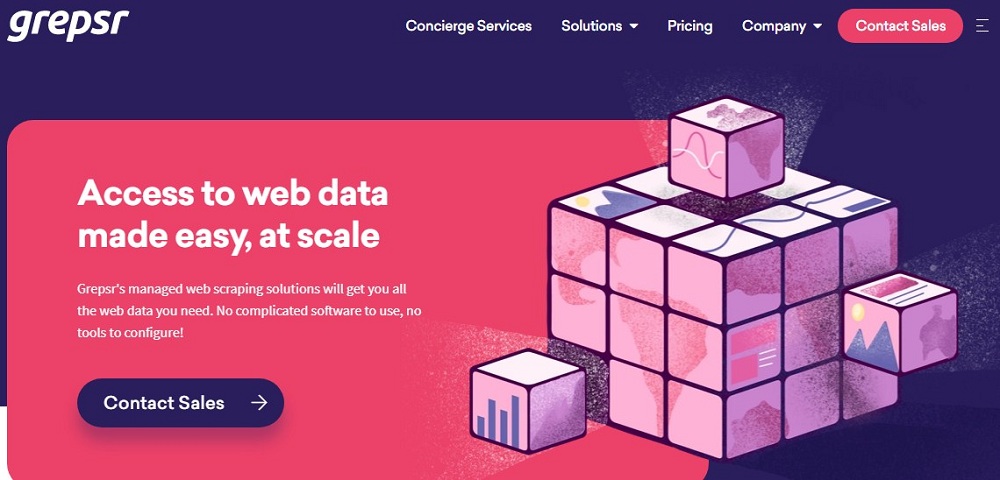 The trend of the Chrome extension scrapers is to enable you to have any data from a website gathered in a few minutes. The idea is to have a tool that can be used by people with no coding experience, making it an easy-to-use option for scraping web data.
Grepsr manages to simplify the process by "reading" the web page for its data and enabling you to select the information you want scraped. It means that the entire process is done by clicking and waiting for the scraper to do its job.
The toolkit is responsible for recognizing the data, meaning that as soon as you select one item, the tool will identify identical items and queue them up for scraping. The idea is to have as least involvement on your end as possible.
Another aspect that aids in this area is automation. Grepsr can be set up to do reparative tasks automatically, additionally relieving you of specific tasks. The option to schedule is another excellent feature that this tool can provide.
Once the process is done, you can export the data in a spreadsheet in various formats or upload it directly to cloud services like Google Drive, Dropbox, Amazon, and more.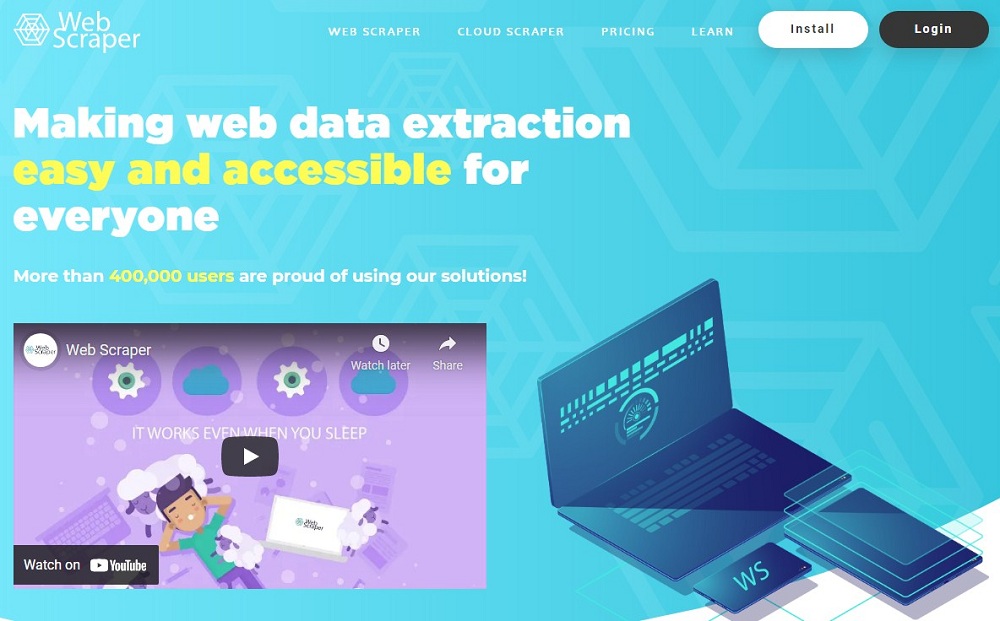 The last scraper I'll mention is the web scraper from getdata.io. Like most of the other tools on this list, it's designed to provide an easy and simple way to scrape data from websites. It's does that by basically turning a website into API with only a few clicks, the ones needed to select the data you want scraped.
A modern feature that this web scraper has is its cloud platform. You can just set the tool to get the data you want, and it will start working, while you won't need to leave your browser open. Since it's cloud-based, the scraper runs from a server, and nothing is done locally.
The process of scraping the data is pretty simple, like most of the tools on this list. Once you get the extension running, all you'll need to do is to select the data. Before the scraping process starts, you'll get a quick preview of what the tool will be gathering.
As for the rest of the features, the tool offers webhooks that can enable you to have the database updated once some of the data changes. Scheduling is also available, and you can run it as often za 15 minutes. For export, this scraper enables you to have the data exported into a JSON or CSV format.
---