We made a list of the best gaming proxies, both HTTP and SOCKS ones. In general, it won't make a big difference which one to get, but there is one thing to keep in mind. These 6 gaming proxy providers are not the only ones on the internet. In other words, if you don't like these, there are plenty of others to choose from.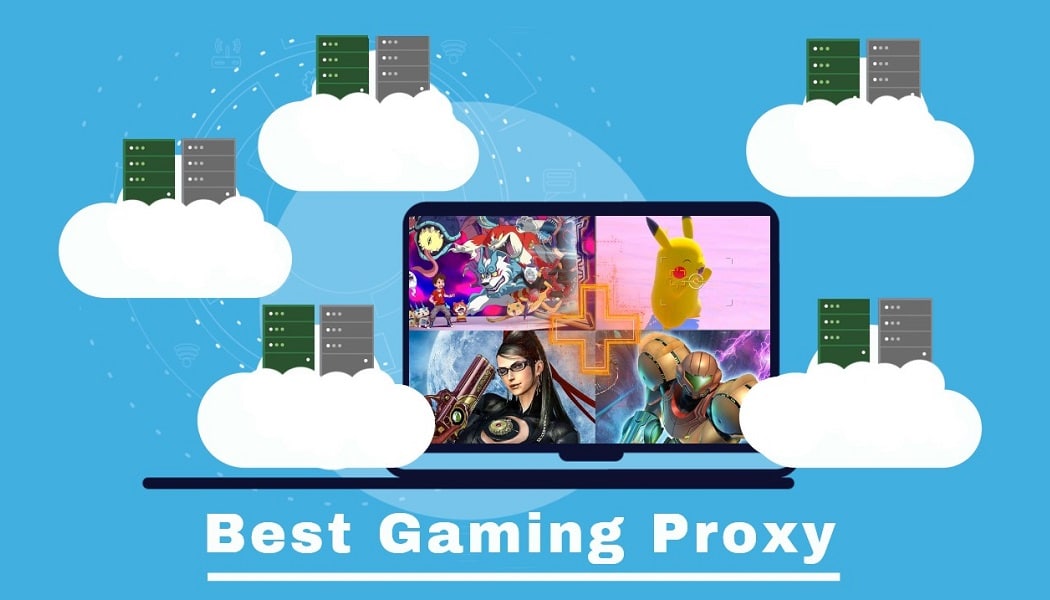 The gaming industry has evolved quite a lot over the past decade. Games have been steadily evolving since the 1960s when the first one was released. For quite a long time, the industry didn't change much. In the past 10-15 years, things got very different due to how the internet and technology progressed.
In recent years, game developers have moved their focus to online gaming. Essentially, it's a multiplayer feature where you need an active internet connection. While it seems simple enough, you may experience blocked features or even a complete lack of access in some instances.
As we have mentioned before, one of the best ways to avoid certain restrictions is with a proxy. The way it works is that the proxy acts as the middle-man between you and the game or service servers. To them, all packets will come from the IP address of the proxy, not your own. If your country is blocked or restricted, getting a proxy from a non-restricted country will fully open the doors.
---
Things Need to Know Before Buy Gaming Proxies
While we often recommend using residential proxies due to their anonymity, they may be overkill in this case. Game services are not very strict in blocking proxy use like sneaker sites, meaning that you can get away with datacenter proxies. But this raises the question: which proxy provider to go for?
Read more, Different between Datacenter Proxies and Residential Proxies.
Lucky for you, we got your back. We compiled a list of the best gaming proxies on the market and separated them into two categories: SOCKS and HTTP proxies. Both will get the job done; the only difference is in the protocol. SOCKS is a protocol aimed at a general-purpose. It can relay the traffic but will not read it or work with it. On the other hand, HTTP will receive the traffic and interpret it on behalf of the client.
Datacenter proxy providers often have private and shared proxies. The private or dedicated ones are being used by only one user at a time, while the shared ones can be used by multiple. To get the most out of your proxy session, we recommend going for the private ones.
---
Best SOCKS Gaming Proxies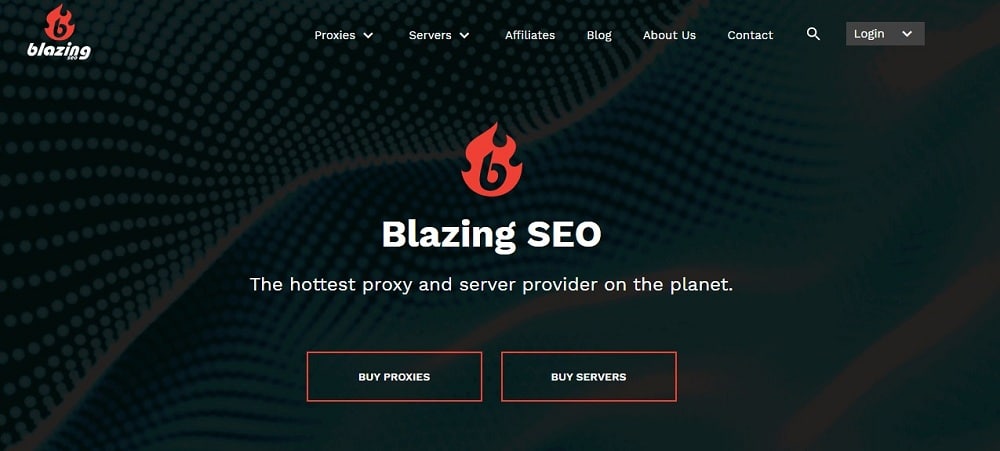 The first SOCKS proxy provider we'll be covering is Blazing Proxies. For some, the name may not ring any bells because the company never gained high popularity like some of the other proxy providers we'll be talking about. Despite that, the company can offer some decent proxies.
We will have to start off with a negative, and that is the number of proxies. Blazing doesn't disclose the number of IP addresses under their management. With that aside, there are quite a lot of positive things. It can offer 13 locations in America, Europe, and Asia, meaning that you have a decent location choice for your gaming proxies.
You have the option to choose from 3 predefined packages and a custom one. Since you will be using these for gaming, the first package for up to 99 proxies will be enough. You can get a discount if you subscribe for a more extended period. Keep in mind that the price varies depending on the country.
Regardless of which package you choose, all gaming proxies will come with unlimited bandwidth and unlimited threads. On top of that, all datacenters are connected to gigabit networks, meaning that speed will not be an issue. Best of all, you can test out their proxies for two days, and you get 5 proxies from the country you choose.
Pros
Free two-days trial
Unlimited bandwidth
Gigabit speeds
Cons
No info on the number of proxies
---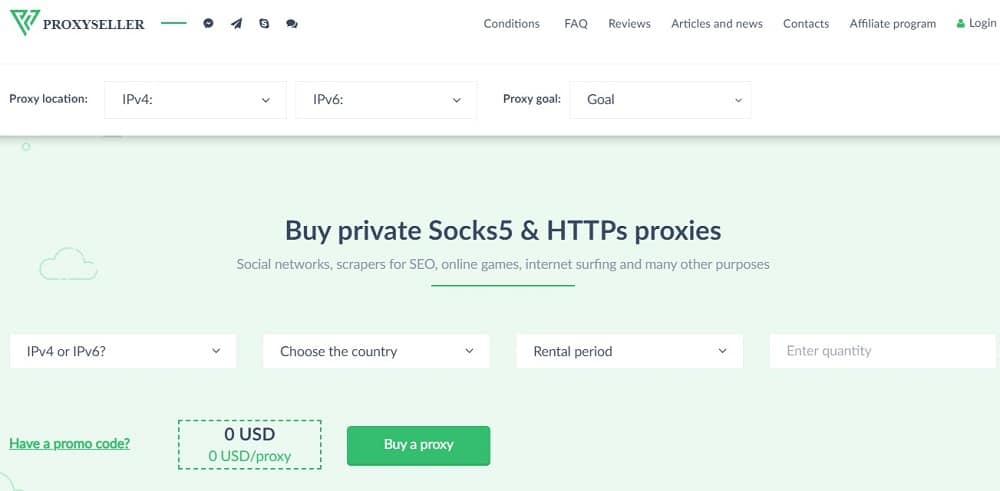 Next up is Proxy-Seller. This is another gaming proxy provider that not many people have heard of that can offer decent services. As with the previous provider, we have no idea how many proxies they have in their arsenal, just that they come from 26 countries. For the most part, most of the gaming proxies will be from Europe or Asia, and you can also get them from the USA or Australia.
Unlike the previous provider, Proxy-Seller does offer predefined packages, but you can get a customized one. There is an option to get as many proxies as you want for as long as you want. The shortest duration is 1 week, while the longest is 12 months.
Similar to Blazing Proxies, the price will depend on the location of the gaming proxies. The cheapest ones are from the US and Russia, going for less than $1, while most of the others are over $2. The longer you are subscribed, the bigger the discount.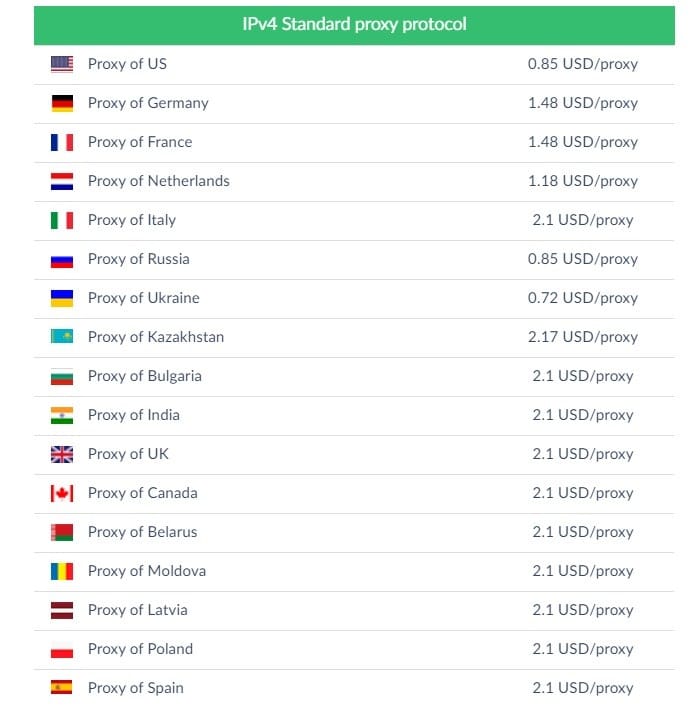 You get the standard set of options you'd typically get with other datacenter gaming proxy providers regarding the offerings. No matter how many proxies you purchase, all of them will come with unlimited bandwidth. Also, all datacenters have gigabit connections, meaning that you won't experience low speeds or high latency during your gaming sessions. When it comes to authentication, Proxy-Seller offers IP whitelist and username and password authentication.
Unfortunately, there is a slightly limited way to test them. A free trial option is not available, meaning that you will depend on the refund policy. The problem with it is that it's limited to only 24 hours. It means you don't have much time to properly test the proxies, ask for a refund, and wait for a decision.
Pros
26 locations around the world
Gigabit speeds
Option to get as many proxies as you need
Two types of authentication
Cons
No free trial
The refund period is limited
---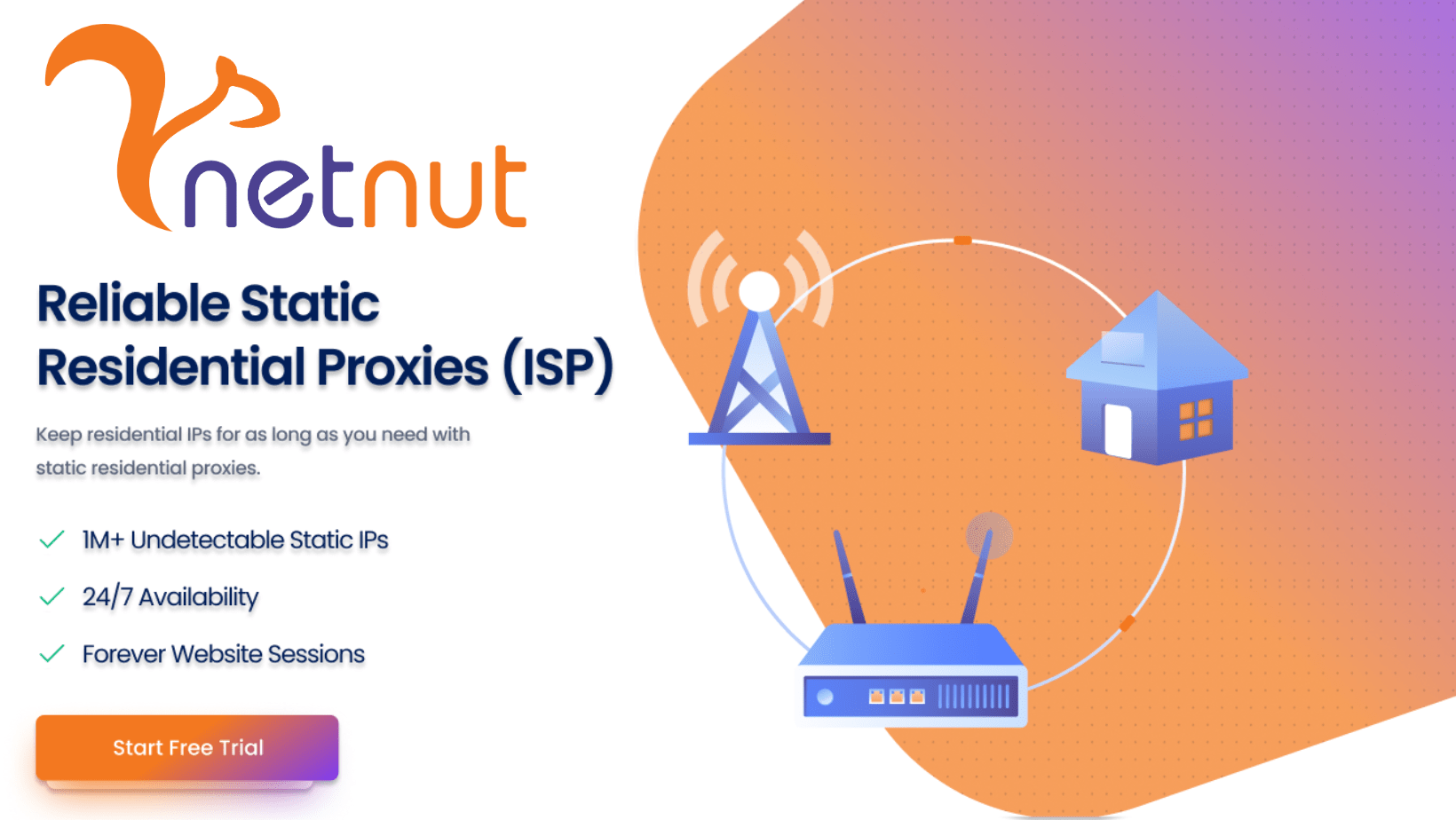 We think NetNut's Lightning Fast Datacenter Proxies may just be the perfect gaming power boost you need.
When you need lightning-speed data for your gaming adventures, you want more than just any datacenter provider. You want something exceptional, like NetNut's datacenter proxy network that's super powerful and fast. It's like having a magic tool that can handle a lot of data quickly.
These proxies are super reliable, with almost no downtime, especially the fast ones in the US. They have over 150K special IP addresses all around the world. This means you simply can't be locked out from enjoying your favorite game title simply because you live in a particular region. Furthermore, you can use them for gaming over several protocols like HTTP(s) and SOCKs5 without any problem.  And thanks to an easy dashboard and API integration, you can monitor your data usage and other key metrics.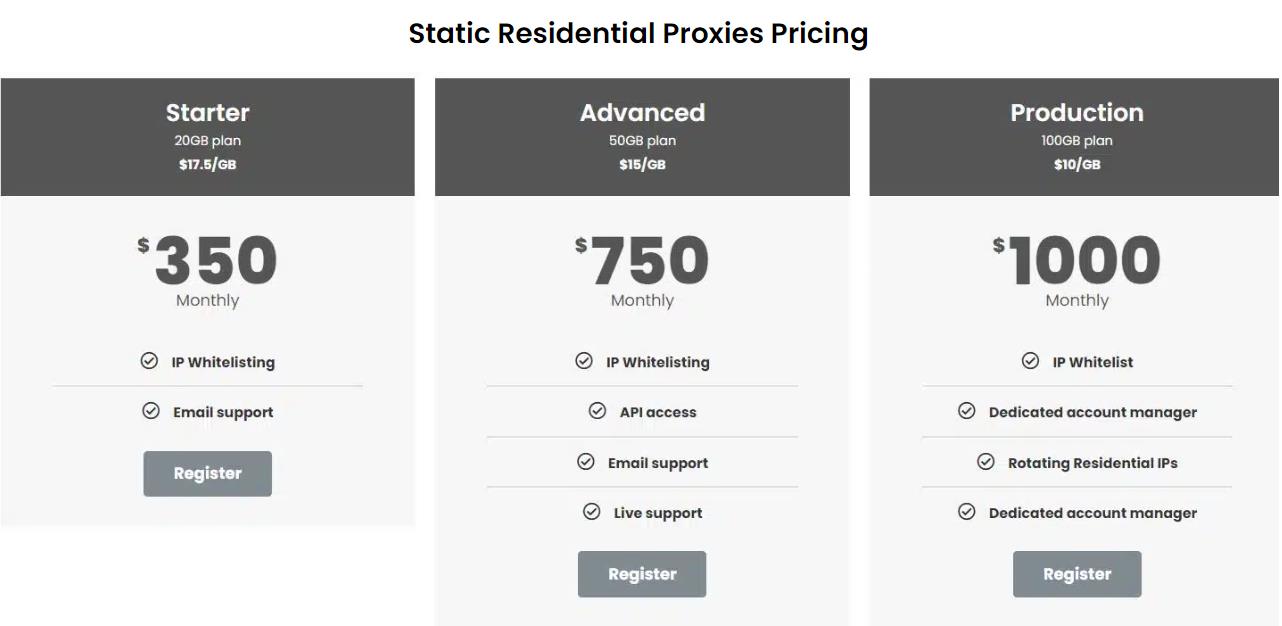 We were always going to be impressed by the speed of NetNut's Datacenter Proxies, thanks to their advanced IP rotation management layer. Every request undergoes efficient load balancing, ensuring the most optimal IP address is assigned for your desired location. The ability to manage an unlimited number of concurrent sessions combined with a remarkable success rate separates NetNut as a top choice when compared to other proxy solutions.
NetNut offers a very impressive array of bandwidth allocations that should suit both individual and business needs. You can select one of six pricing plans, with the Starter Plan costing $100 for 100GB and the largest $1000 for 2TB of data. Also, there's a 7-day trial at no cost to you. Test the waters, witness the speed, and see how these proxies can elevate your gaming experience to new heights.
Pros
No restrictions on using lots of different websites and connections
 Easy-to-use dashboard for managing your proxies
Special technology makes sure your proxies work a lot and are trustworthy
Prices that are friendly for any size of business
A 7-day free trial is available
Cons
The API documentation can be better
---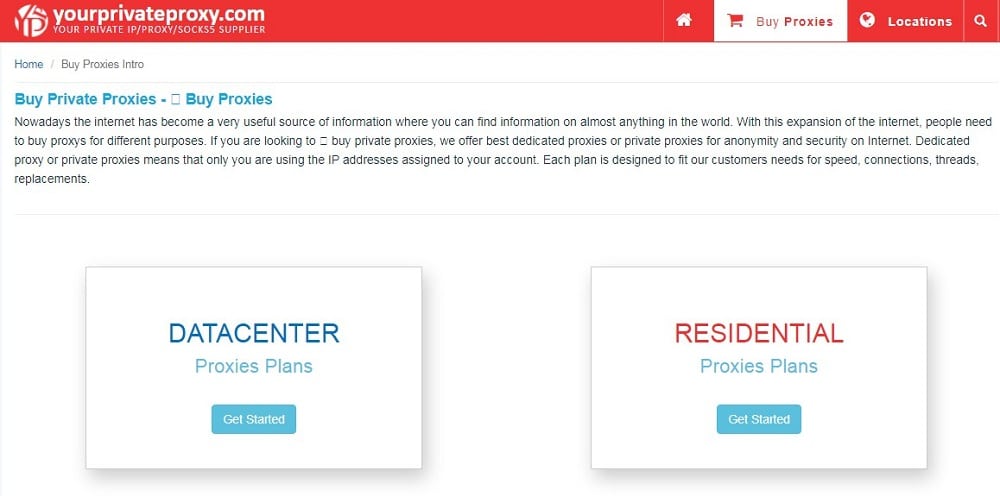 The last SOCKS gaming proxy provider on our list is YourPrivateProxy. YPP is a relatively popular gaming proxy provider, and despite not offering as much as the other two, it deserves to be on this list.
Location-wise, you get only five countries: the US and UK, Canada, Germany, and the Netherlands. Some of these countries have more than one datacenter, meaning you can get city-level geo-targeting. Regarding the number of proxies, it is a letdown, as the number of proxies is not available anywhere on their website.
YPP offers 9 packages, ranging from 1 proxy per month all the way up to 200. The prices per proxy go down as you get more IP addresses, but they are still relatively higher than the others.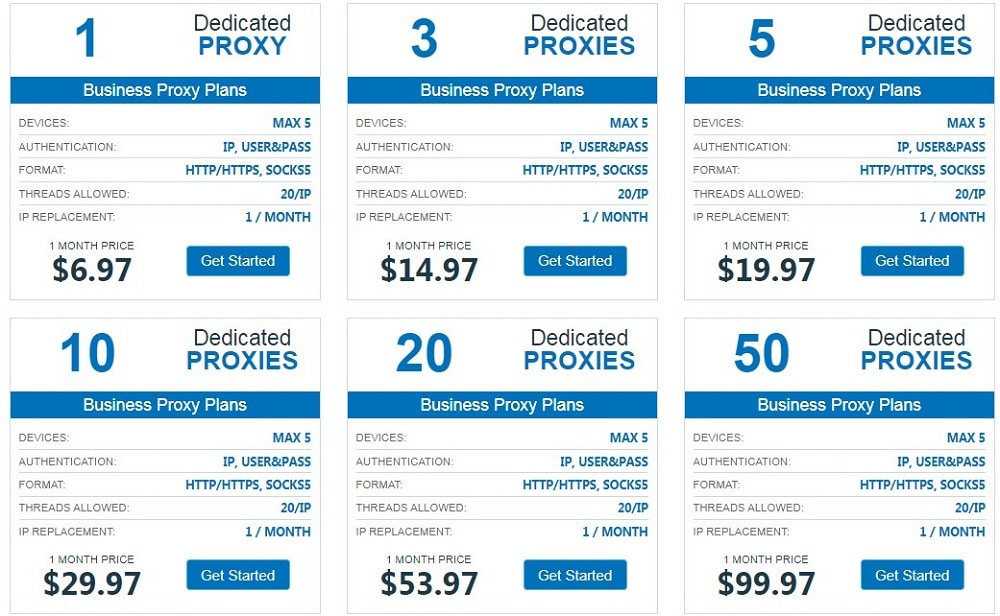 In regards to features, the list is pretty standard. All gaming proxies come with unlimited bandwidth and can be used on up to 5 devices. To authenticate, you can choose between IP whitelist or username and password. To ensure you get the highest speed and lowest latency possible, you ger gaming proxies from servers with gigabit connections.
Considering the price tag, one thing that YPP dd right is the free trial. While it is not the longest, we've seen, but 24 hours should be enough to see if the gaming proxies are good enough.
Pros
Multiple packages to choose from
IP whitelist and username and password authentication
Gigabit speeds
Free trial
Cons
Not a lot of available locations
One of the most expensive gaming proxies on our list
---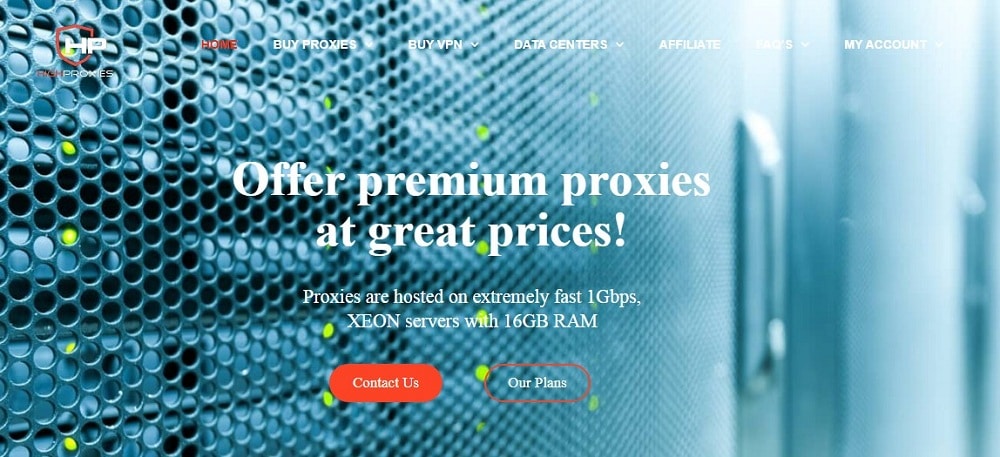 The first HTTP gaming proxies we'll be covering are HighProxies. This is a relatively popular datacenter proxy choice in general and offers IP addresses that perform great.
Unlike the SOCKS proxies we mentioned, HighProxies only has datacenters in the US and Europe, which should not be an issue. They are in countries with no gaming restrictions, so an IP address from there will be perfect. They have 39 datacenters in multiple cities connected to speeds ranging from 1 gigabit up to 3.
The best thing is that the number of proxies is available on their website. HighProxies have over 85 thousand gaming proxies. It's not the most we've seen, but it's refreshing to see an actual number.
They have several types of proxies in their lineup, but the ones you should go for are the private ones. There are 9 packages, and they range from a single IP address up to 1000. You can authenticate your session either with a username and password combo or whitelisting your current IP address.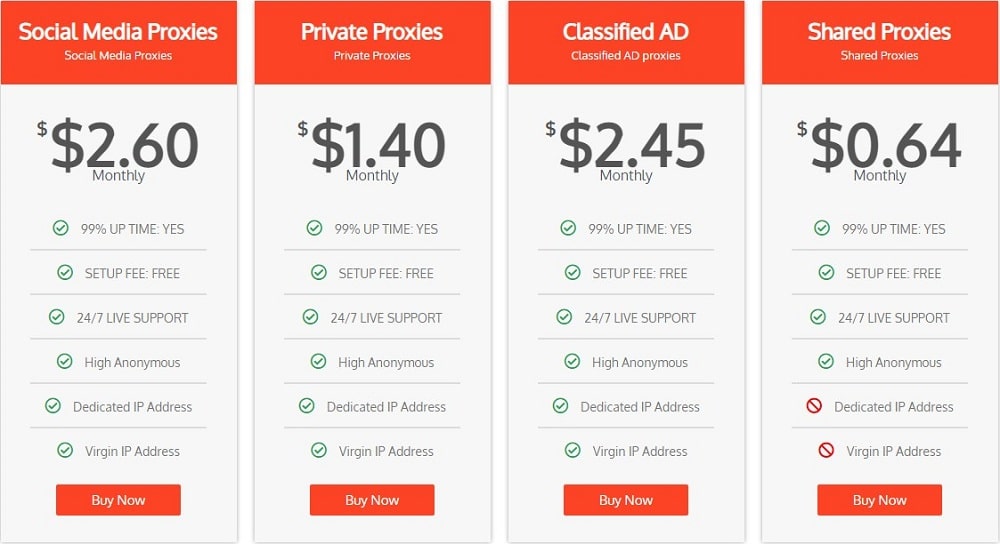 A free trial option is not available. HighProxies recommends to get one gaming proxy and test it. If you feel like it doesn't work for you, there is an option to ask for a refund within 3 days.
Pros
One of the fastest datacenters on this list
39 locations in the US and Europe
Username and password and IP whitelist authentication
Cons
Free trial not available
Not the biggest IP pool
---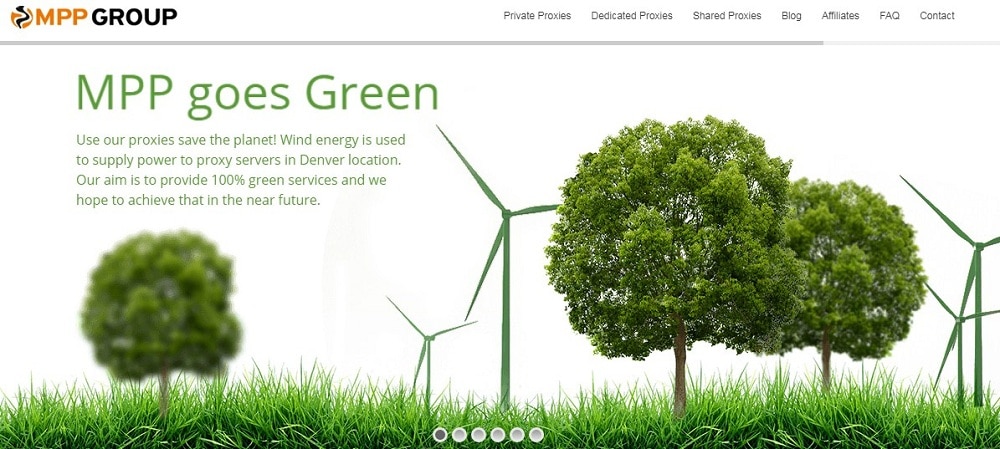 This next HTTP gaming proxy should be very familiar, and we have been mentioning them multiple times as an excellent provider. When you take a closer look at MPP, you can see a lot of similarities with HighProxies.
MPP has 34 datacenters where most of which are scattered across the US, while the rest are in Canada, Germany, France, Sweden, Netherlands, and the UK. This is the second provider that advertises the number of IPs, and they have over 250 thousand gaming proxies. One thing HighProxies can really brag about is the speeds. Their US datacenters have 20-gigabit connections, while the rest are either 2 or 4. These are among the highest numbers we've seen.
Package-wise, there are 11 premade packages where you can get as little as 1 and as many as 2000 gaming proxies. In addition to that, you can also go for a customized plan and get as much as you need. As for the price, they are far from the cheapest and the most expensive. We believe they are an excellent balance between price and performance.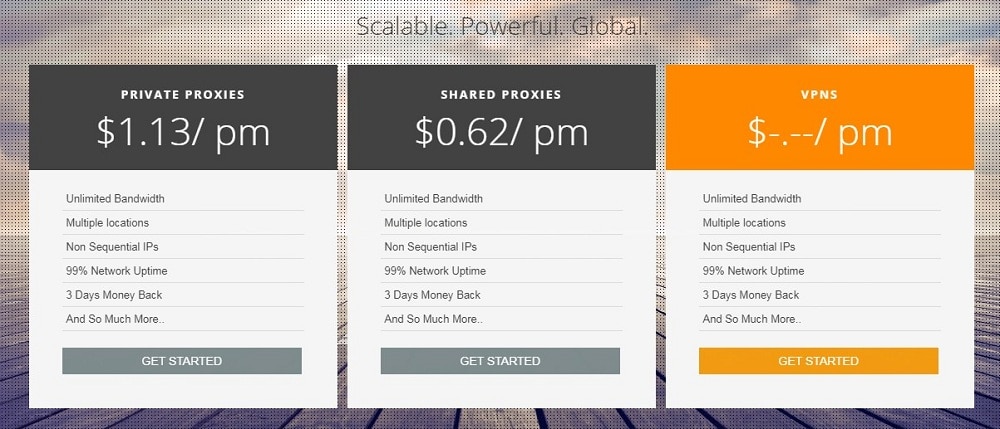 MPP decided to kill their free trial option due to abuse and have a similar recommendation as HighProxies. Purchase the smallest package and test it. If things don't work out, there is a 3-day money-back guarantee.
Pros
Excellent speeds
Multiple pricing packages to choose from
Excellent balance between price and performance
Cons
No option for a free trial
Would've like to see more locations outside the US
---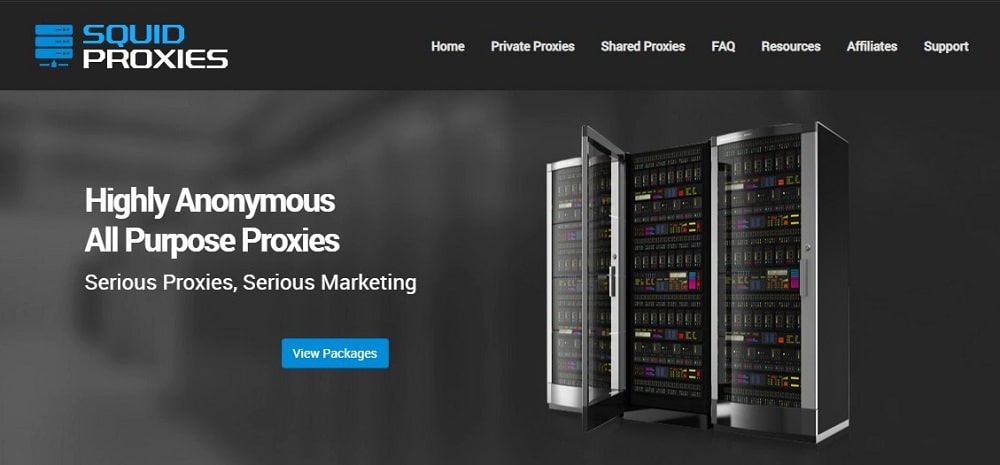 Last but not least, in our list of gaming proxies is SquidProxies. We covered this gaming proxy provider in some of our other articles and said it to be a decent one.
They have datacenters in 20 locations, where about half are in the US, and the rest are in Europe, Asia, and Australia. Despite the map of the locations available on their website, the number of proxies on each datacenter is unknown. What we do know is that regardless of which proxies you go for, you will get unlimited bandwidth combined with gigabit speeds and non-sequential IP addresses.
The pricing packages are where SquireProxies disappoints slightly. Unlike most of the other providers where you can get just one gaming proxy, here the minimum is 10. There are 9 packages, and they go up to 2000 gaming proxies, where the price per proxy drops the higher you go.
Like the previous two gaming proxy providers, there is no free trial. It is recommended to get the 10 proxy package and give them a test drive. If you don't like how they perform, the 3-day refund policy will help you get your money back.
Pros
Gaming proxies across multiple continents
Unlimited bandwidth
Gigabit speeds
Cons
No option to get 1 proxy
The only option to test them is to purchase and ask for a refund
---
FAQs About Gaming Proxies
Are there free gaming proxies?
Yes, there are free gaming proxies, but we would advise you against using them. Free proxies have two flaws: speed and security. The low speeds and higher latency mean that you won't have a smooth gaming experience. The lack of security means that your login credential can easily get stolen.
Will I get banned for using a gaming proxy?
Probably not. While the gaming proxy providers we mentioned offer anonymous proxies, there is always a risk of getting caught.
Is there a more anonymous gaming proxy?
Yes. Residential or mobile proxies are more anonymous, and there is no chance of getting caught. The problem with them is that the speeds and latency will limit you. You will have better results than with the free gaming proxies, but still not as good as the datacenter ones.
Is using gaming proxies legal?
No. There is no law in any country in the world that bans the use of gaming proxies.
---
Conclusion
There are several reasons why you'd want to get a gaming proxy. We mentioned a few in the beginning, but you may have other reasons to do so. In the end, the reason is not important, the solution is, and we compiled it in this article.
---