Do you value your anonymity? Do you want to avoid detection during your online activities? Check out today's list of the best high anonymous proxy providers.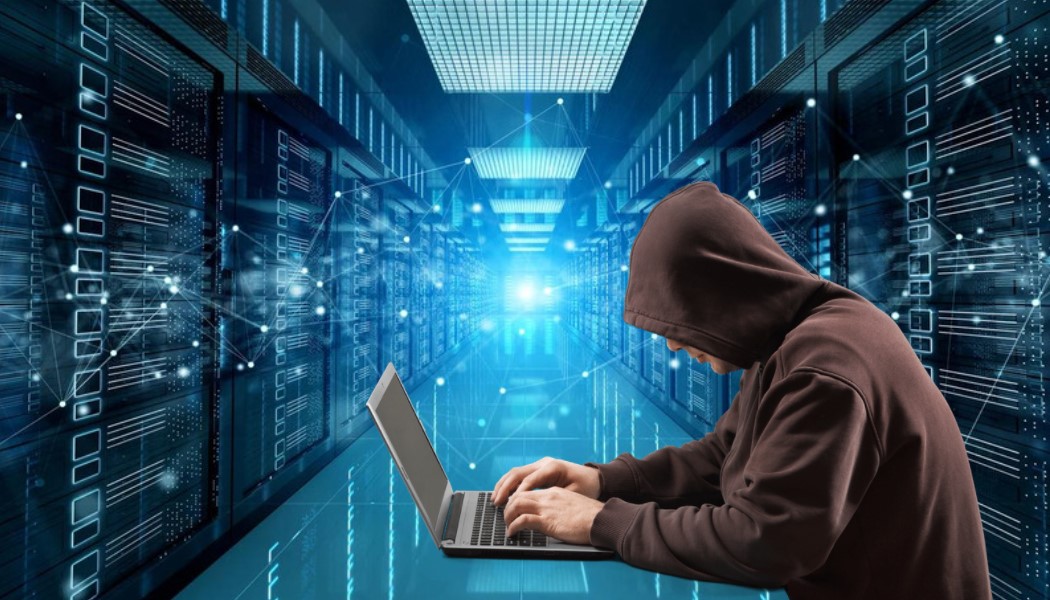 As most of you are likely to know, once a device is connected to the internet, it constantly sends and receives packets. During that time, the transaction of packages often contains some additional information regarding you or your device.
For the most part, this includes your IP address, location, device info, and a few other things, some people aren't too comfortable "handing" out information to any website or service that asks for them.
There are plenty of ways to hide your personal information on the internet, and one of the most commonly used ways is with the use of proxies. Going online using a proxy means that the website or services you use will not see your home IP address.
If you're new to the proxy world and don't know where to start, then this article is the right one for you. Today, I'll be looking at the best providers for high anonymous proxies. Due to different types of proxies, I've included 3 residential and 3 datacenter providers.
Residential High Aninoimous Proxies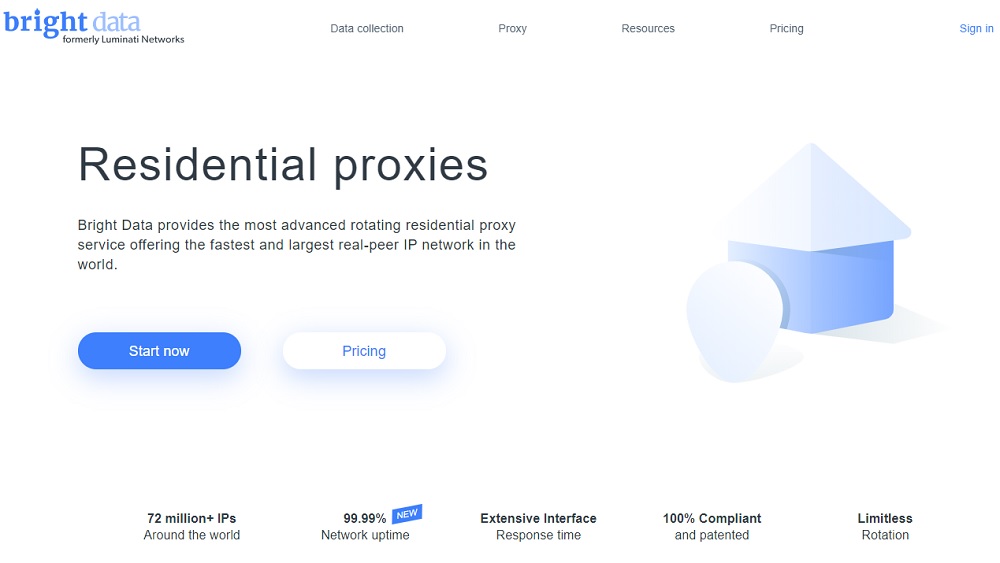 You will hardly find a list of proxy providers that don't include Bright Data. The company was previously known as Luminati, and the main selling point of it was the size of the network.
This provider has a proxy pool consisting of over 72 million anonymous IP addresses, meaning that you'll have more addresses than any other provider on this list. As for the flexibility of locations, Bright Data can offer you a proxy from any country in the world.
Another thing that makes Bright Data an excellent option is the set of features. While it does offer most of the standard options like the rest of its competitors, a few things make it stand out. Geo-targeting based on the country is standard, but in this case, you also have the option to choose the city or the provider.
In terms of purchasing, there are several options, but keep in mind that Bright Data is one of the more expensive options. The company has 4 predefined packages for you to choose from, and they vary depending on the included bandwidth in each one. You also have a custom package, where you can ask for more traffic if needed. Plus, there is also an option for a pre-paid package if you want to avoid the monthly commitments.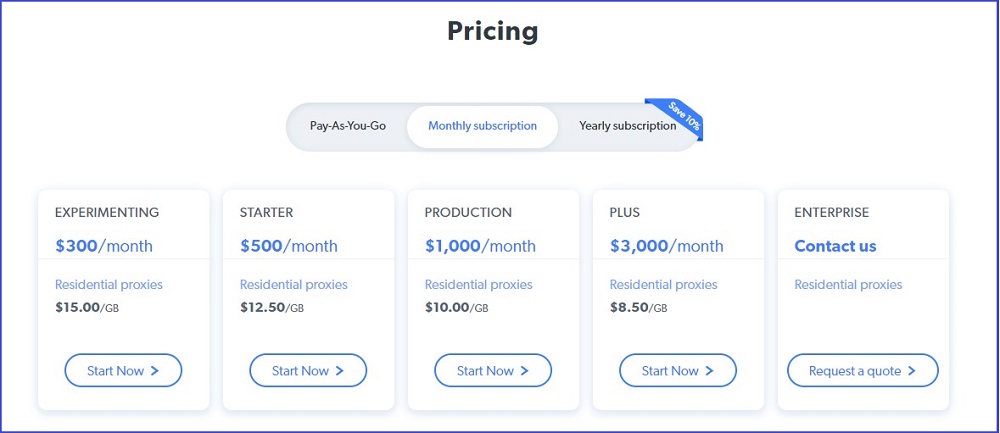 Since Bright Data is among the most expensive options, being able to test the anonymous proxies for free. The company offers a 7-day free trial, the longest one on the market.
Pros
Pre-paid package available
Over 72 million anonymous IP addresses
Free trial available
Cons
Expensive
Bandwidth is limited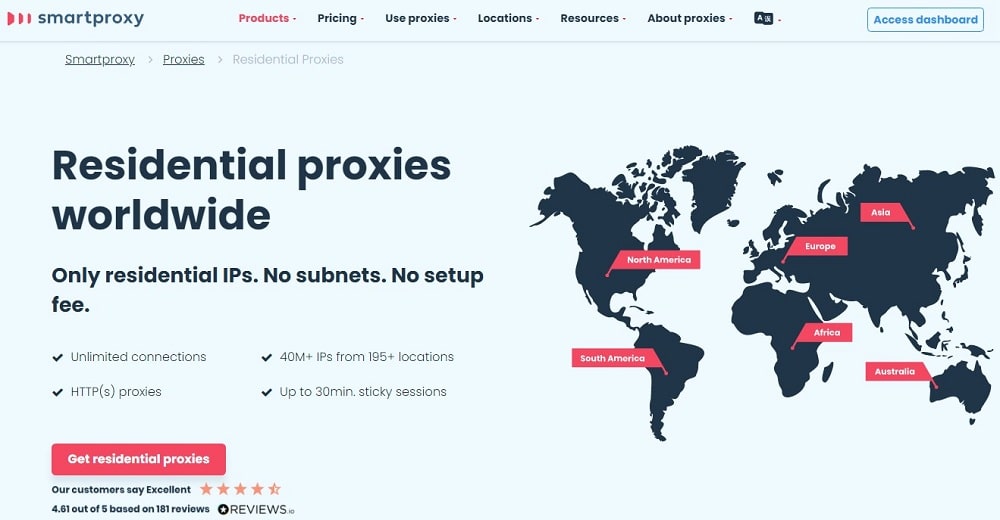 Next on the list of the best high anonymous proxy providers is Smartproxy. Unlike the previous one, you give up on some of the features, but you are getting things at a more affordable price.
Smarproxy has a large pool of anonymous proxies consisting of over 40 million IP addresses.  In terms of the locations, you can get proxies from over 195 countries. Even though it's not every country in the world, it' pretty close and offers excellent diversity.
Looking at the features is where we see what makes Smartproxy more affordable. Like most residential anonymous proxy providers, you get the basic set of features. In terms of the bandwidth is limited, and the country-based geo-targeting comes as standard with the option to choose specific cities. The downside to this is that you are limited to only 8 cities.
Considering what it has to offer and the prices, Smartproxy is an affordable provider for high anonymous proxies. The company has 3 pricing plans depending on the included bandwidth. There's the 4th package if you need more, enabling you to get more bandwidth.

Unfortunately, testing the anonymous proxies for free is not available. With that said, Smartproxy offers you the option to ask for a refund within 3 days of the purchase.
Pros
Over 40 million IP addresses
3-day money-back guarantee
Decently priced
Cons
The Bandwidth is limited on all packages
A free trial option isn't available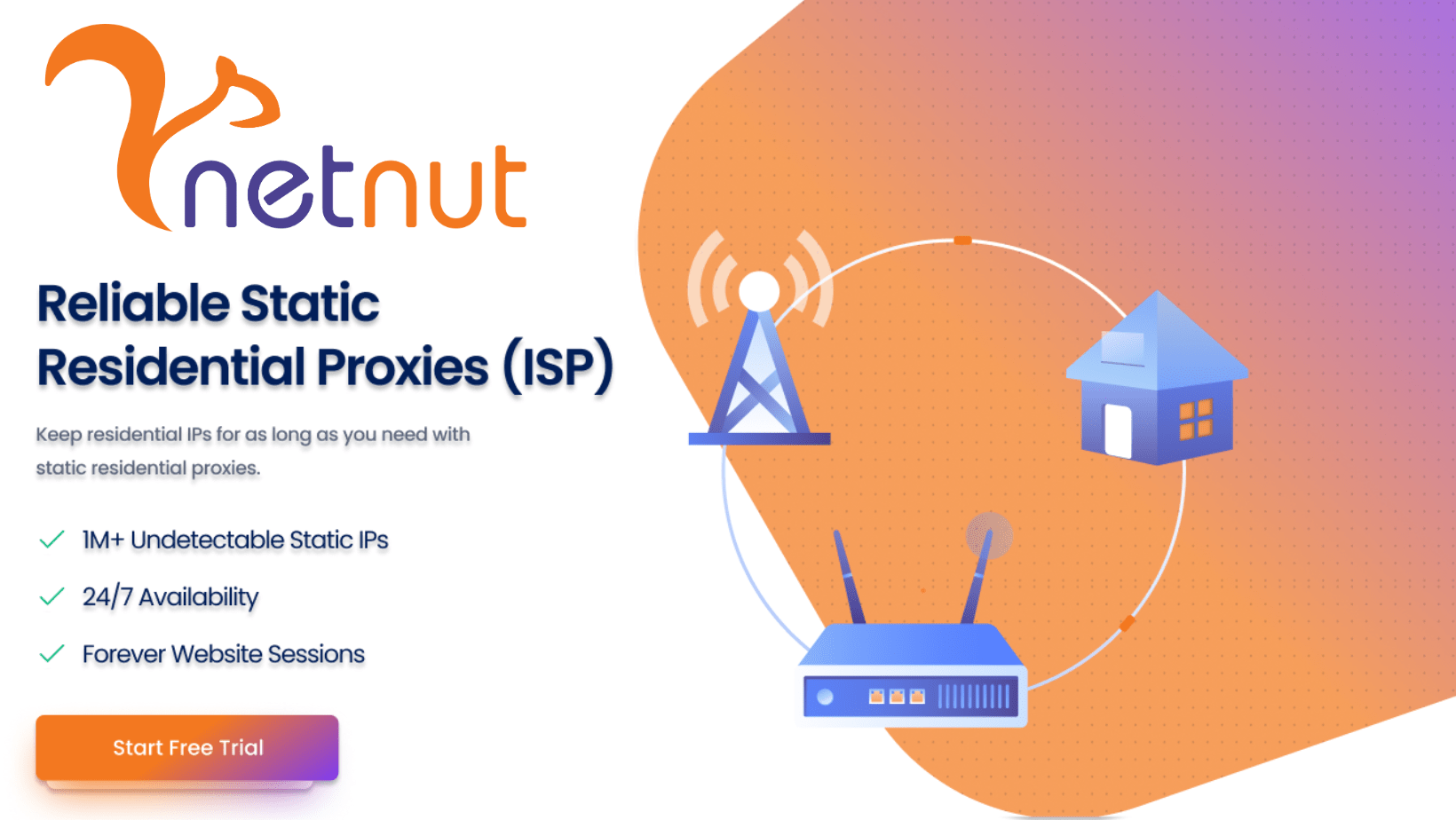 NetNut brings you Private ISP proxies, allowing you to enjoy a seamless online experience. With an IP pool size of over 52 million undetectable proxies worldwide, you have a wide range of private and completely anonymous IPs at your beck and call. This means you're the only one using them, ensuring your online activities are truly secret and secure.
NetNut's Private Proxy service combines ISP and P2P networks to provide exceptional browsing and performance. Their dynamic P2P system ensures consistent service, no matter where you are. They have an impressive zero percent fail rate, which means reliable connectivity you can count on.
Using NetNut's rotating proxy networks offers more than just speed and coverage. It lets you go beyond CAPTCHAS, reCAPTCHAS, and anti-bot measures on websites, ensuring your anonymity and security. With NetNut anonymous and secure network, you're shielded from the prying eyes of anti-spam bots, and other website security systems.
When it comes to packages, flexibility is the right term to describe the proxy provider's pricing plans.  NetNut's three-tier pricing plan reflects that. They have packages to fit various budgets, allowing you to choose what suits you.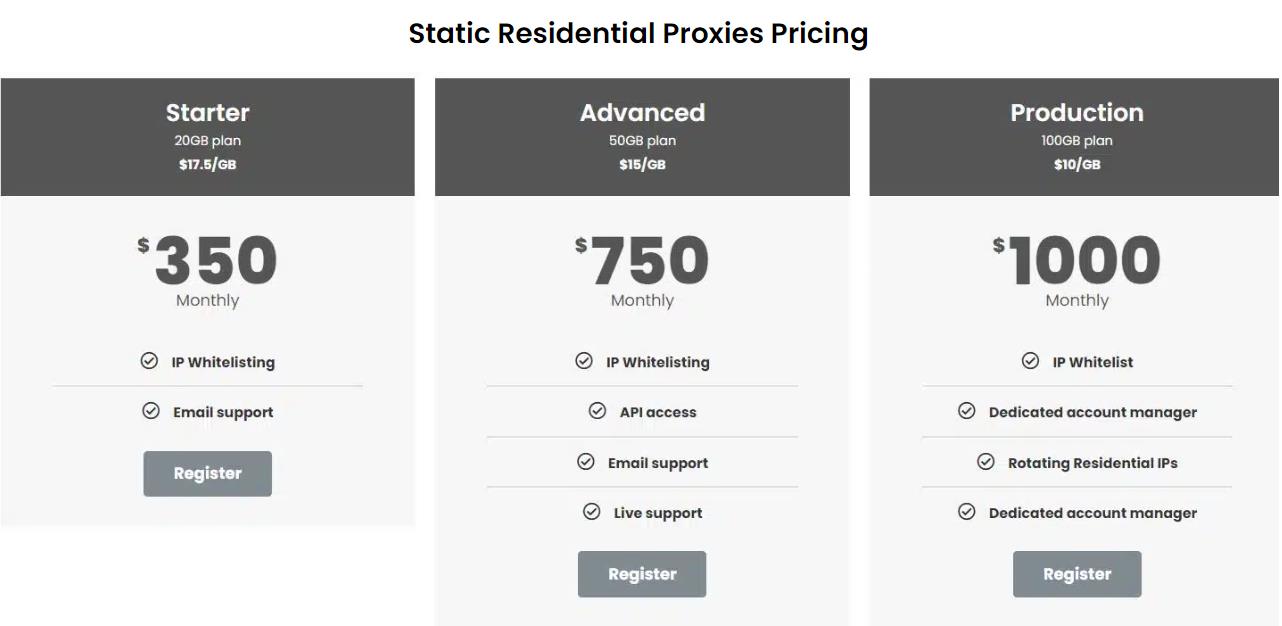 Starting at just $350 for the starter package, this means you can easily scale up to higher bandwidth offers like the Advanced Plan with 50GB bandwidth for $750, or the 100GB Production Plan that should fulfill any enterprise-level requirements you may have. Don't forget about the 7-day free trial though, which represents the lowest barrier to accessing a premium anonymous proxy you can get on the market.
Pros
Anonymous and Fast residential IPs
Over 52 million Residential IP addresses
Flexible Pricing plans for different budgets and needs
Free trial provided.
Cons
Although you get standard API access, the documentation can be better

Another very similar anonymous proxy provider to the previous one is Shifter. It aims to provide a decent set of features, but not at the most affordable price.
The pool of high anonymous proxies consists of over 31 million IP addresses, meaning that you'd have more than enough for whatever you need. As for the locations, Shifter doesn't provide an exact list of countries. Despite that, considering the size of the pool, you can be sure that you'd get an excellent variety of countries.
For the most part, the set of features that Shifter offers is very similar to most of the other providers I've mentioned so far. The one thing that makes it stand out from the crows is the bandwidth. Unlike most residential providers, this one offers unlimited bandwidth on all packages.
Speaking of, another area of Shifter that's highly praised is the pricing packages. There are two types of available high anonymous proxies – basic and special. They differ in the websites they work with, but you can choose from 10 packages for both types. Since the bandwidth is unlimited, you are paying for the number of proxies you'd need to get. Keep in mind that you don't have the option for a custom package and get as many high anonymous proxies as you need.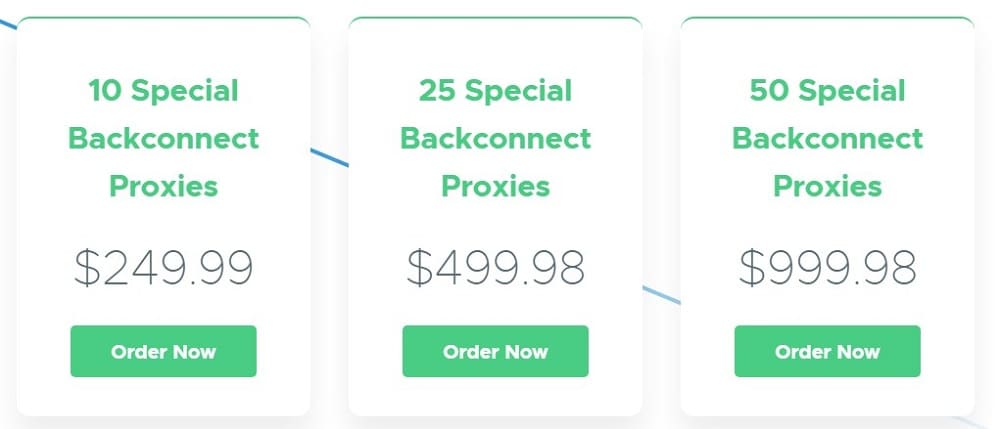 When you look at the trial, Shifter is very similar to the previous provider. An option for a free trial isn't available, so the only alternative is to go for the 3-day refund option.
Pros
Large pool of anonymous IP addresses
Bandwidth is unlimited on all packages
Plenty of packaging options
Cons
Not the most affordable option on the market
Shifter doesn't offer a free trial
---
Datacenter High Anonimous Proxies

When it comes to anonymous datacenter proxies, Highproxies is a common option that most people go after, despite not being the most diverse provider on the market.
Highproxies give you access to roughly 85 thousand anonymous proxies, which isn't a lot compared to some other providers. Location-wise, the company has 39 datacenters in the US and Europe, meaning that you don't get as many choice options as some of the others.
The set of features attached to Highproxies is more or less similar to most of its competitors. All datacenters have gigabit speeds, and you have no limit on the traffic you use. You also have the option to choose the authentication type.
Looking at the packages, you will notice that Highproxies isn't the most affordable proxy provider. On the other hand, it's a provider that offers a lot of flexibility in terms of the packages.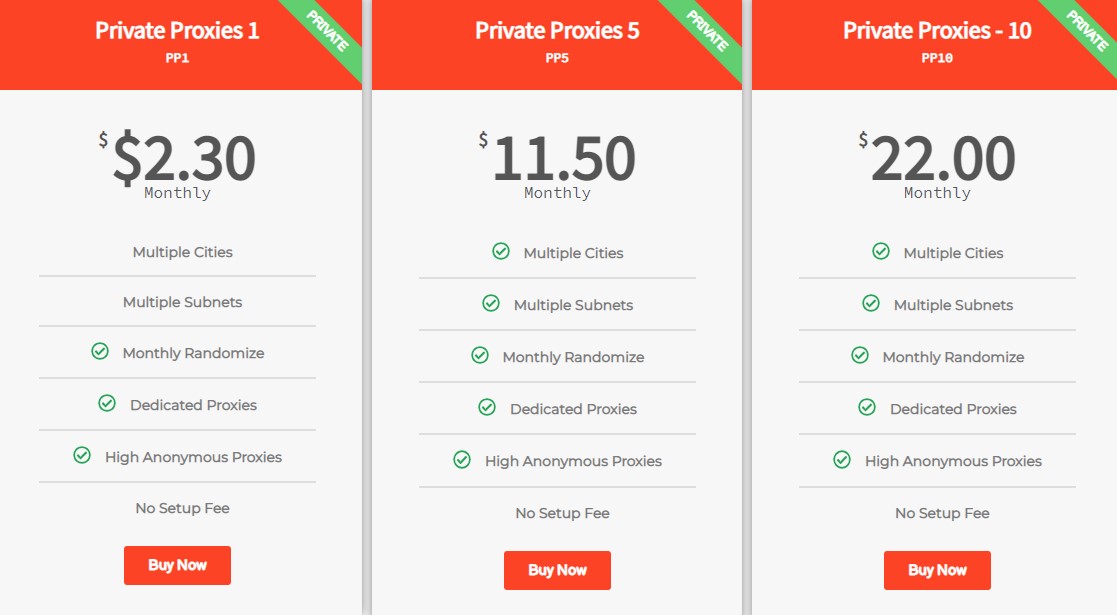 One thing that Highproxies isn't popular for is the lack of a free trial. To have the ability to test the anonymous proxies, you'd need to purchase a package and go for the money-back option in 3 days.
Pros
Excellent speeds
Plenty of packages to choose from
Multiple ways of authentication
Cons
Not the largest pool of proxies
No option for a free trial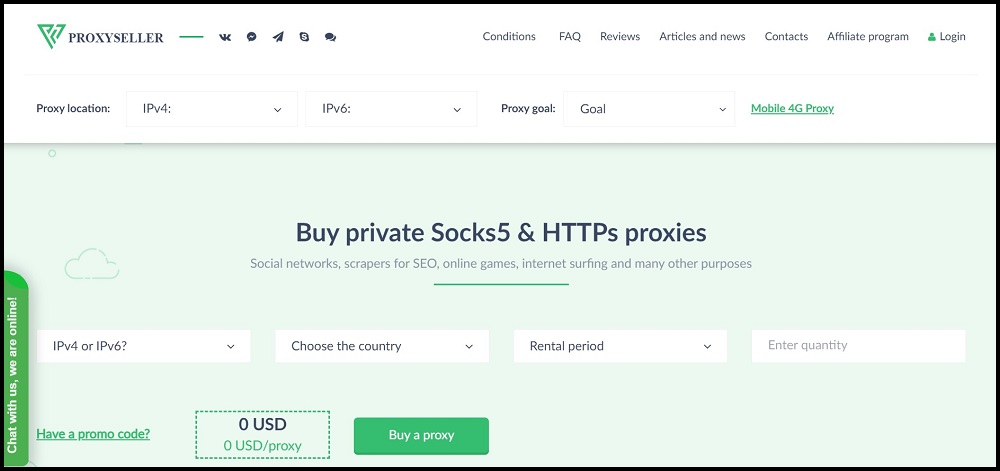 When it comes to popularity, this provider will not find itself on top of most lists. Despite that, Proxy-Seller is an excellent option for high anonymous proxies for people that are after excellent flexibility.
Proxy-Seller isn't perfect, and the main reason is the proxy pool. The provider doesn't outline the number of anonymous proxies it has, which doesn't sit well with some people. When it comes to locations, there are over 50 of those to choose from, meaning that it offers excellent flexibility.
Another flexible aspect of Proxy-Seller is how the pricing is structured. Unlike most providers, here, you have the option to make your own package based on your needs. You can choose the amount of anonymous proxies, location, type, and duration of the package. Since each one is individual, there are tons of packages that you can access. There is also a very good variety in terms of the duration, ranging from 1 week to 1 year.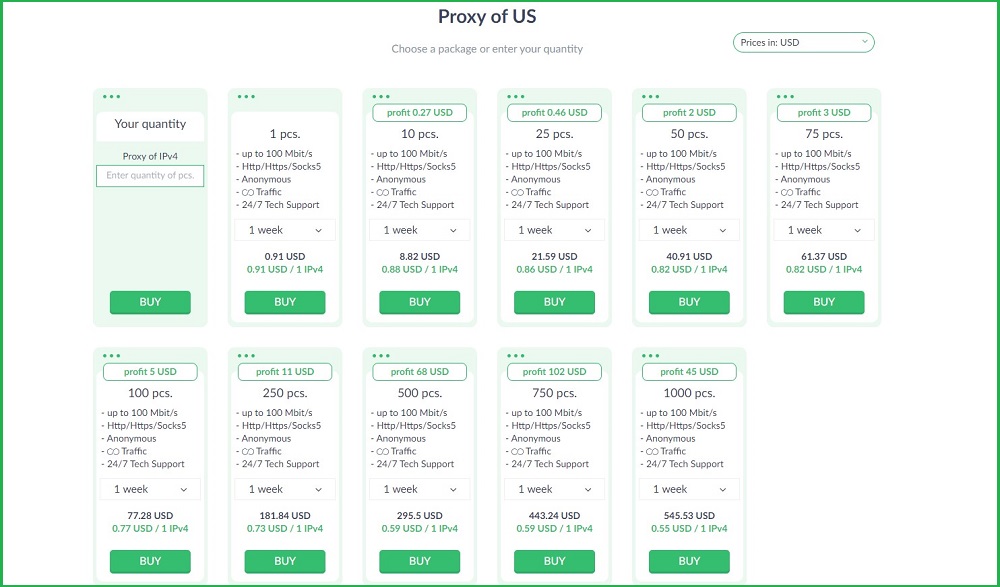 Same as before, an option for a free trial also isn't available. Like with the previous provider, your only option is the money-back guarantee. The downside to that is that its limited to only 24 hours.
Pros
Gigabit speeds
Plenty of locations to choose from
The most flexible packaging options
Cons
Money-back guarantee is limited to 24 hours only
No free trial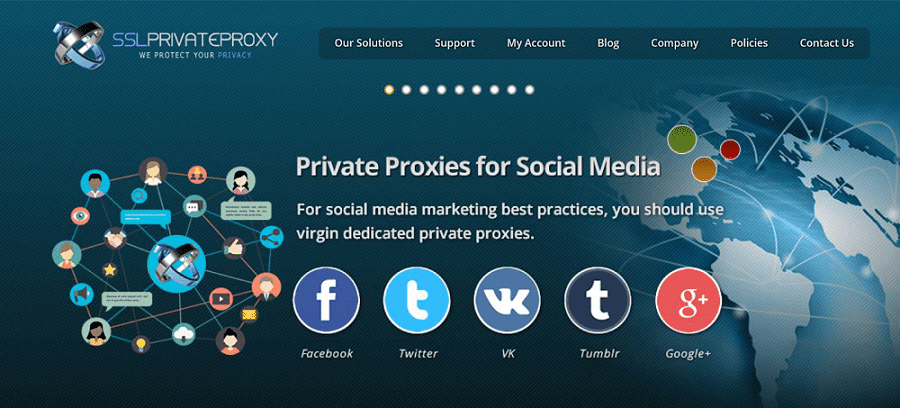 I'll be ending this list with a provider that isn't particularly known despite being on the market for over 7 years.  SSLPrivateProxy is another decent choice for getting high anonymous proxies.
The story with the pool of proxies is similar to the previous provider. SSLPrivateProxy doesn't outline the number of anonymous IP addresses it has. As for the locations, there are a decent number of servers, but the diversity isn't as good as some other options. There are 39 datacenters, 33 of which are in the US, 1 in Canada, and the remaining 5 are in Europe.
SSLPrivateProxy has two types of anonymous proxies in its lineup, shared and private ones. There are 7 packages for the shared proxies and 8 for the private ones, meaning that you have plenty to choose from. As a provider offering unlimited bandwidth, the difference between the packages is the number of IP addresses included.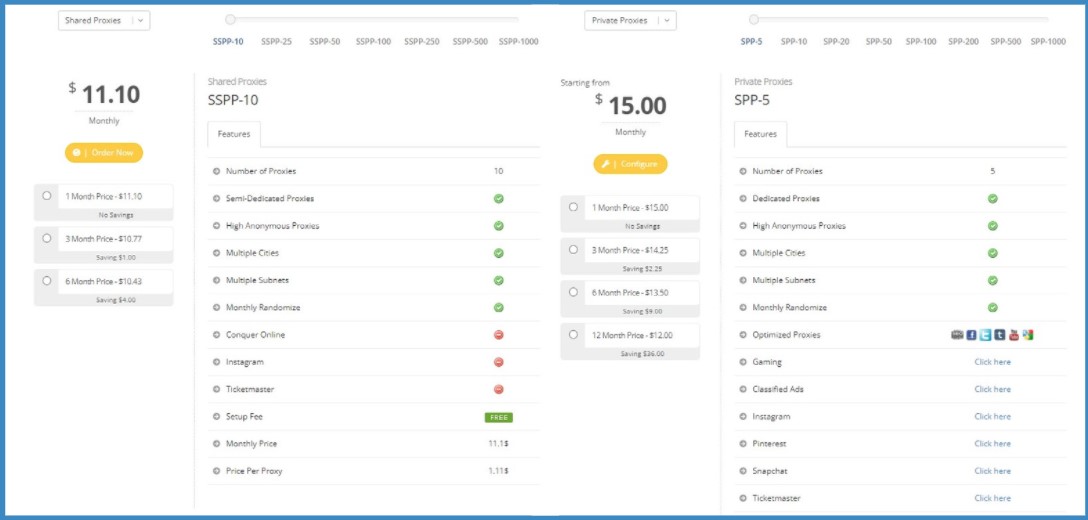 Unfortunately, the option to test the proxies for free isn't available. SLLPrivateProxy only offers a refund option lasting up to 3 days.
Pros
Very good speed
Decent number of available packages
Plenty of US locations to choose from
Cons
Most locations are in the US
A free trial isn't available
---
1. What is the difference between residential and datacenter anonymous proxies?
In both cases, you are looking at decent options for anonymous proxies. The difference between both is the type of IP addresses in question. Residential anonymous proxies come from home or office connections. They are the IP addresses that internet service providers assign to individuals or companies. Datacenter anonymous proxies are the ones that proxy companies purchase in bulk and assign to datacenters they own.
2. Are anonymous residential proxies better than datacenter ones?
It mainly depends on the situation. Residential proxies are generally used for websites that are more strict about who can access them. While both residential and datacenter proxies are anonymous, the main goal is to ensure that the IP address doesn't get flagged as a proxy.
3. Are there free high anonymous proxies?
My thought on free proxies, in general, is to avoid them. In this case, I would say avoid them even more. Free proxies are generally poor performers, not only in speed but also in anonymity and safety. While you may find the occasional proxy that will work, you won't have that experience in most cases. Despite the applied proxy, your original IP address can still be identified.
4. Is using high anonymous proxies legal?
The general consensus is that proxy usage isn't illegal. There are no laws that prohibit the use of proxies. With that said, keep in mind that what you do during your proxy endeavors may be punishable by law.
---