Are you looking for a service that allows you to gather data, combining multiple aspects into one package? Today we'll look at Nimbleway proxies to help you decide if this product is a good option for you.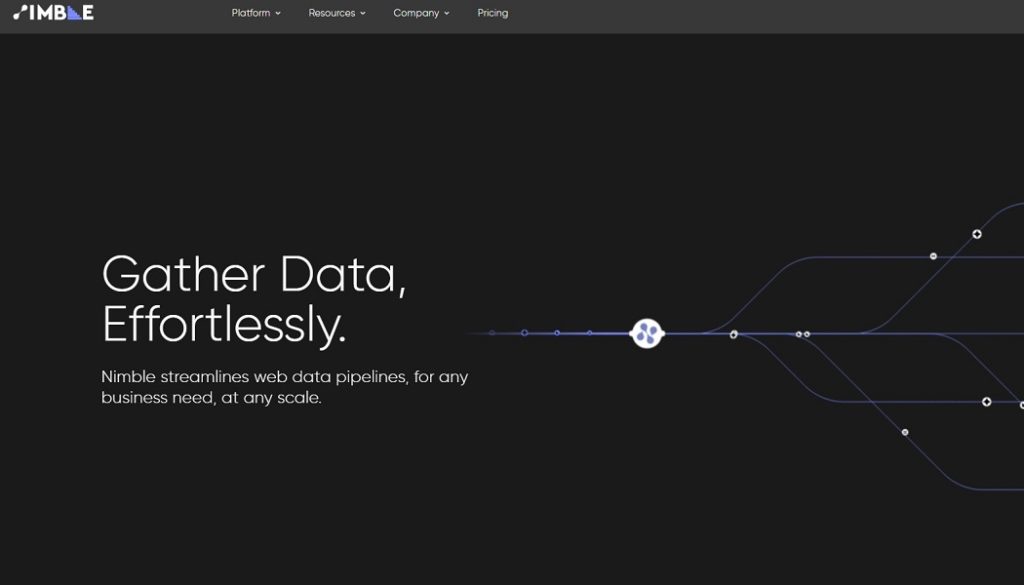 There are tons of options on the market, offering all kinds of products when it comes to gathering data. In most cases, you can go for multiple packages from several services.
This isn't a poor choice, but there's always a struggle with deciding which one to get. It usually results in hours, if not days, spent trying to find the best option possible. The good news here is that some services offer multiple products in a single package, making it a good option for people who don't want to spend all that time researching.
You can find multiple services on the market, and the one we've chosen for today is Nimbleway. This Israeli-based company was founded in 2019 by a team with plenty of IoT experience. As a result, we should see a good product capable of delivering what the team advertises.
Recommended for: Brand Management, SEO & E-commerce intelligence
Nimbleway isn't a company that reinvented the wheel. There are many other options on the market, so what makes it unique? Unlike some of its competitors, with this company, you get everything in a single package, so you don't have to wander the internet to find multiple services for data gathering.
This may seem like a complication for some, and they may be right. If you're looking only for proxies, that may be the case. With that said, there are many situations where these kinds of packages will be a much better choice.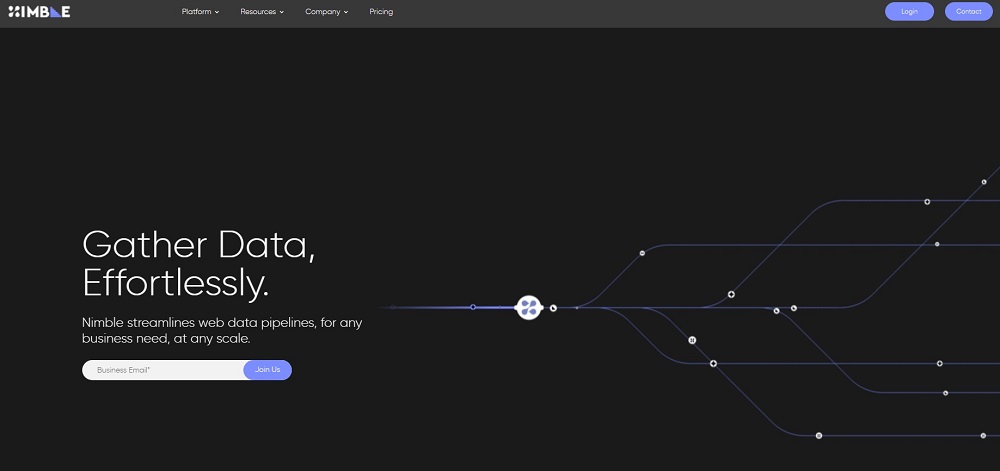 Since we will focus a bit more on the proxies today, there is a side of Nimbleway that may not be attractive to some people. Whenever we talk about proxy providers, we estimate their ability based on what they offer. In this case, we don't have any specific numbers.
The company doesn't outline the number of IP addresses in its network, only claims that there are millions of them. As for the locations, it's a similar story. Nimbleway says that it has proxies all over the world.
With the introduction out of the way, let's see what Nimbleway offers.
Pros
All-in-one solution for data gathering
Multiple authentication options
Multiple types of proxies
Proxies are slightly more affordable than some of its rivals
Intuitive dashboard
22 GB free trial package
Cons
The latency isn't the best in the industry
Support is only available via email
Proxy types, features, and pricing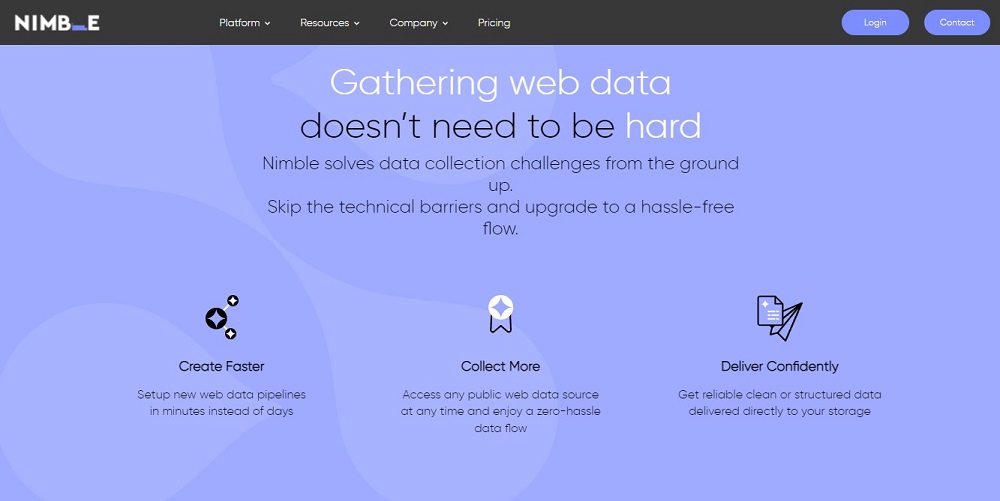 Even though Nimbleway offers multiple services in a single package, let's look at each one and see what it offers.
The first and most important service that Nimbleway offers is the Nimble API. This part of the package is responsible for the data gathering. With this, you can set up individual pipelines that will enable you to grab the data without any previous coding knowledge. The idea here is that the service does all the heavy lifting, so you should worry about using the data.
Next up, you have the Nimble browser, which isn't designed to replace your average Chrome or Firefox. This part of the service is the mediator for the API, as it works as a lightweight option to help the data-gathering process. It's an automated browser featuring headers, cookies, TLS fingerprints, and much more that help make the gathering process as streamlined as possible. The best part is that it's compatible with other automation frameworks, so it will be less of a headache to migrate to it.
Finally, we have the proxies. Nimble IP is the part of the Nimbleway service that ensures the process goes without anyone knowing your goal. They are a part of the system, meaning you won't have to worry about sourcing them. The company has a pool of unknown size that backs up the harvesting process, ensuring that the other services remain unaware of the activity.
To achieve this, you're getting access to premium IP addresses that should have excellent performance. There is an option to fine-tune things through the geo-targeting feature. You can choose specific cities or countries, if they are available, for applications where the exact location is crucial.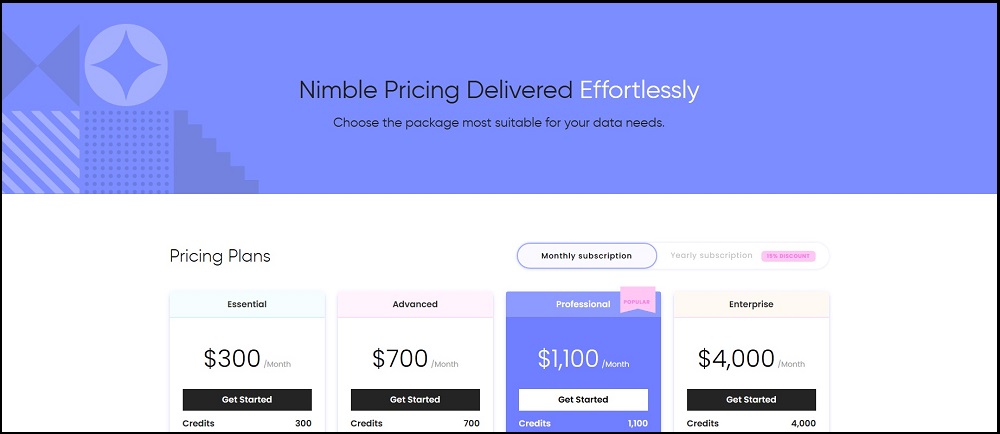 Depending on the use case scenario, Nimbleway offers multiple types of proxies. You can get dedicated ones, which are datacenter. There are also residential or 4G, so it's up to you to decide which ones you'll use.
Since all of these come in a single package, there is only one pricing structure from Nimbleway. There are 4 pricing plans available, depending on the project size. They range from $300 up to $4000 per month, and you get a different variety of features. Also, the price per request, IP, or GB varies depending on your chosen package.
With that said, my only complaint here is the lack of a custom package. Sure, the biggest one offers quite a lot, but some companies may need more. This also means that they won't be able to get a bigger discount for the larger package.
Locations of proxy servers
There are many things that Nimbleway does right, but there are some that people may not like too much. In this regard, the main concern some potential users may have is the location of the proxies.
Nimbleway doesn't outline the exact list of countries it has IP addresses. It claims that there are proxies worldwide, and with millions of IP addresses, we can guess that it will cover a lot of countries.
Ping Test & Proxy Speed Test
Today's review covers Nimbleway's proxies, so we'll examine their performance. As part of your testing package, we got a set of residential proxies. This means we may not have the most consistent results, but overall, we should see some solid performance.
Speed tests with NimblewayDetails of the speed test
| IPs of Rotating Proxy | Unloaded Ping | Loaded Ping | Download | Upload |
| --- | --- | --- | --- | --- |
| 188.250.211.85 | 392 | 570 | 17 | 61 |
| 108.16.95.159 | 368 | 536 | 7.8 | 21 |
| 50.5.120.49 | 330 | 494 | 31 | 44 |
| 81.106.95.217 | 387 | 555 | 27 | 59 |
| 199.243.216.94 | 430 | 485 | 58 | 55 |
| 70.50.120.198 | 278 | 528 | 6.6 | 61 |
| 183.106.80.141 | 348 | 394 | 6.1 | 60 |
| 112.161.94.233 | 364 | 508 | 17 | 44 |
| 148.71.71.127 | 377 | 488 | 65 | 59 |
| 73.142.248.96 | 417 | 372 | 14 | 71 |
| 149.57.16.180 (No Proxy ) | 238 | 256 | 54 | 85 |
Speed test without proxy:
IP (NO PROXY): 149.57.16.180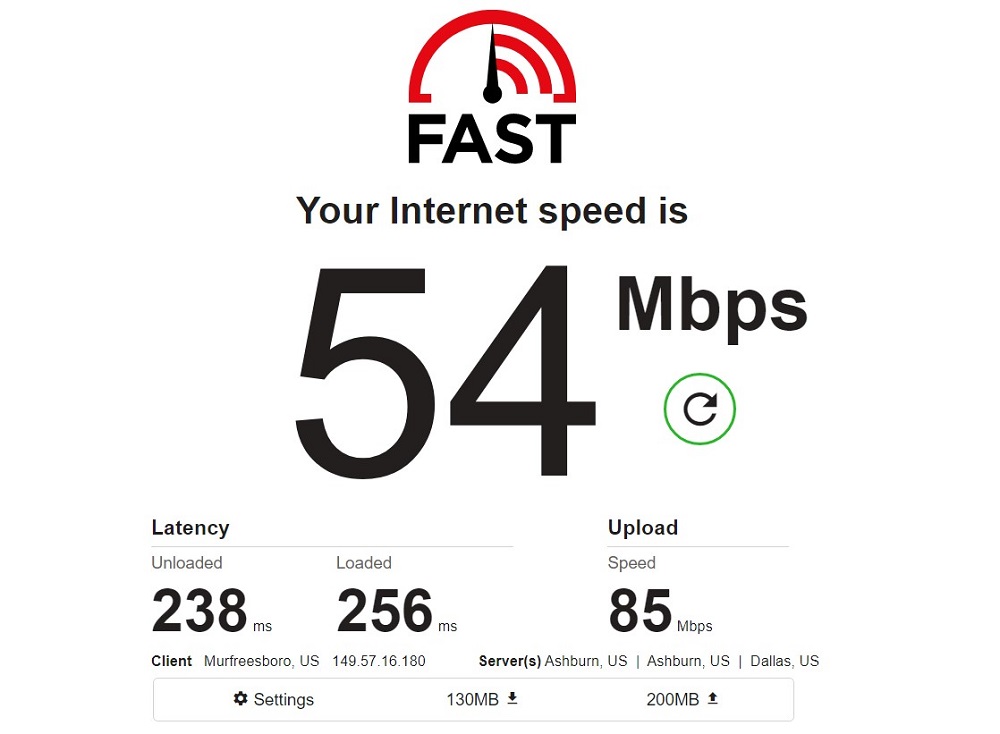 IP 1: 188.250.211.85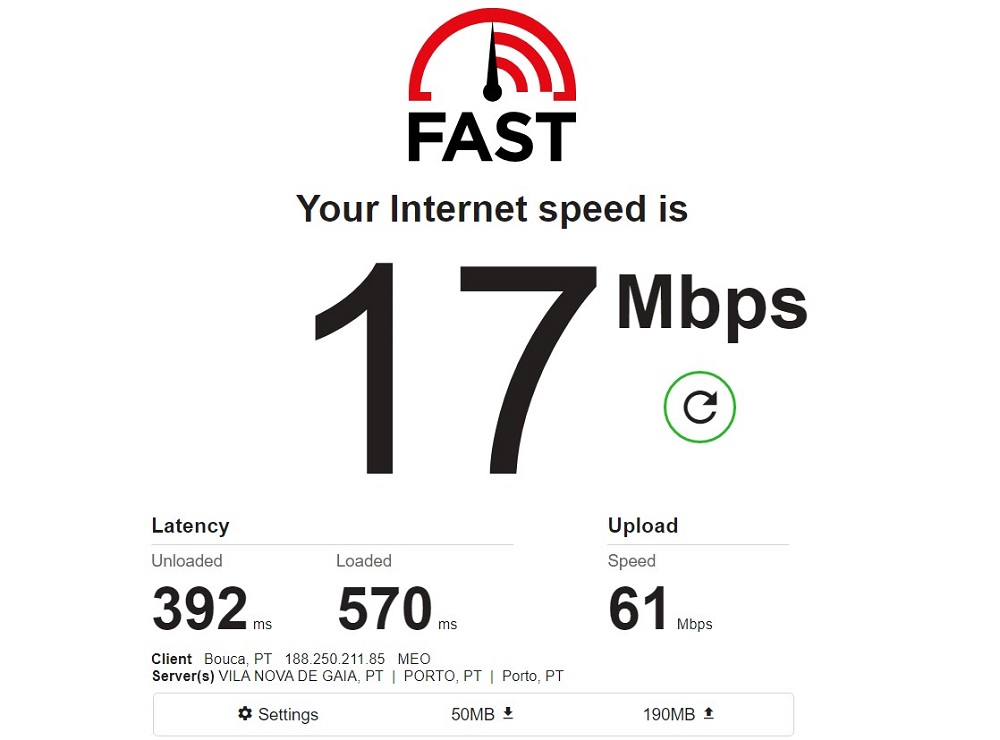 IP 2: 108.16.95.159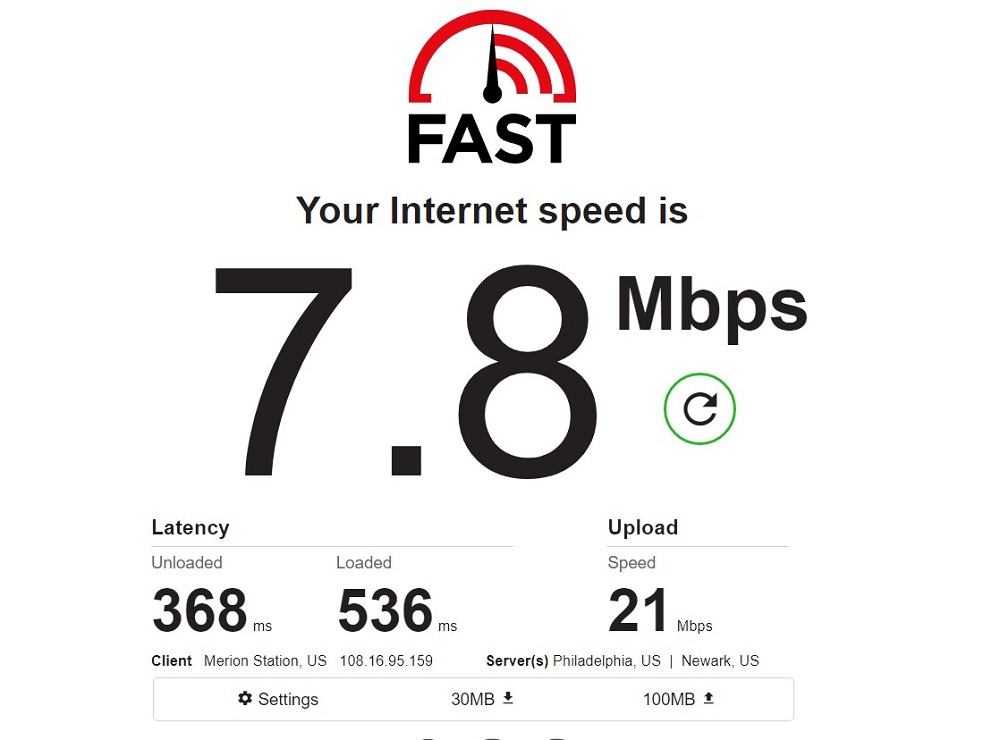 IP 3: 50.5.120.49

IP 4: 81.106.95.217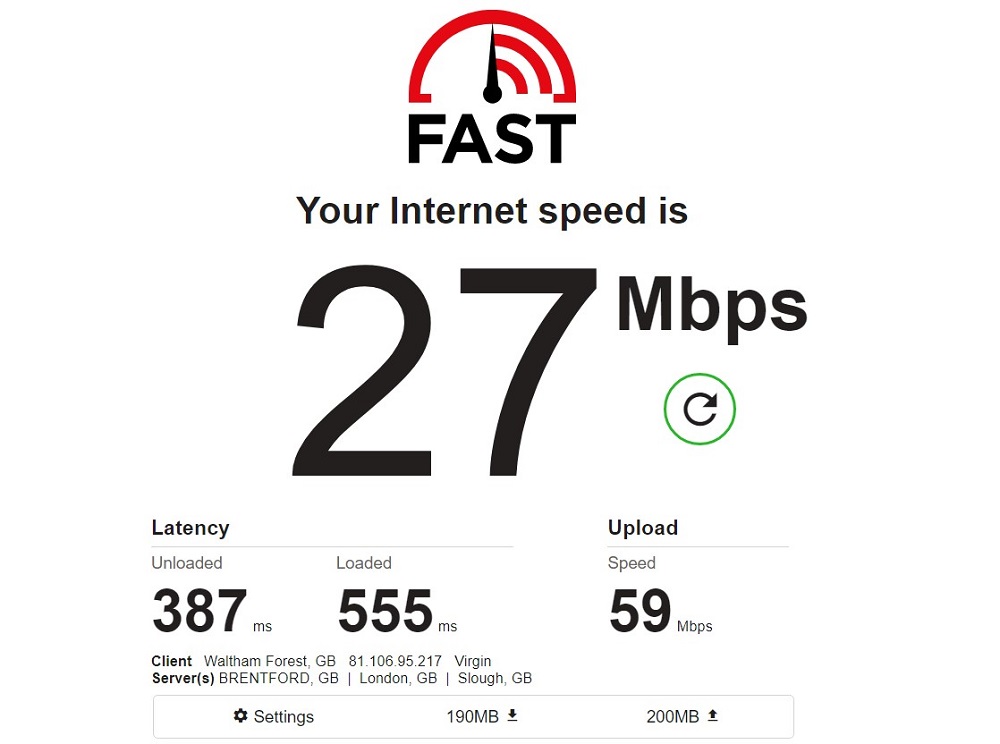 IP 5: 199.243.216.94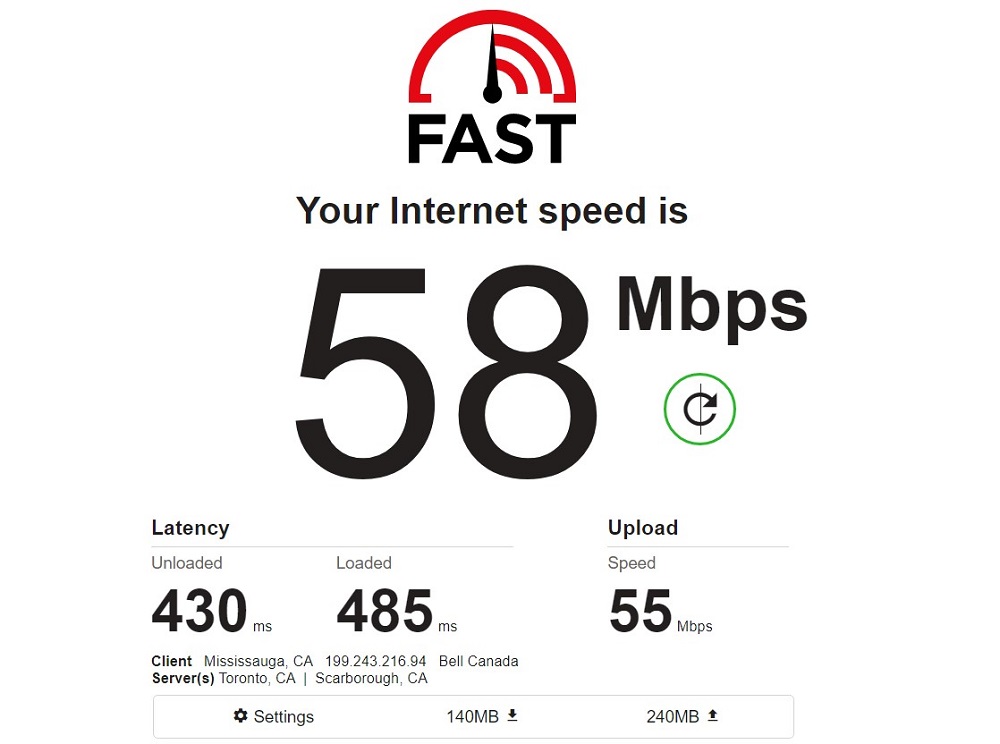 IP 6: 70.50.120.198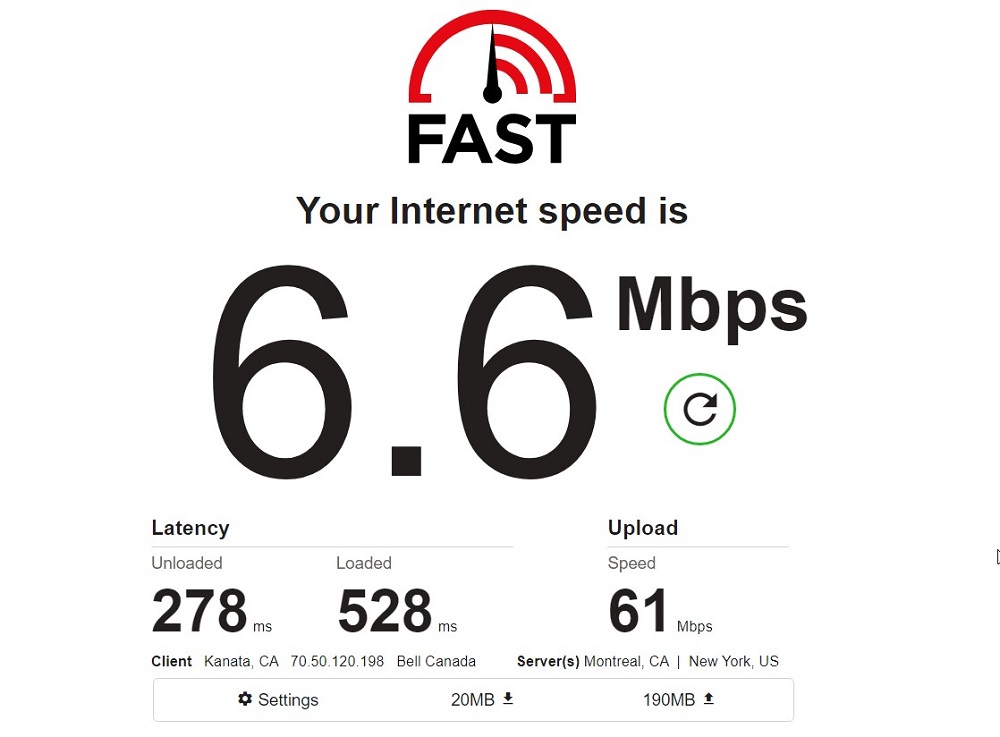 IP 7: 183.106.80.141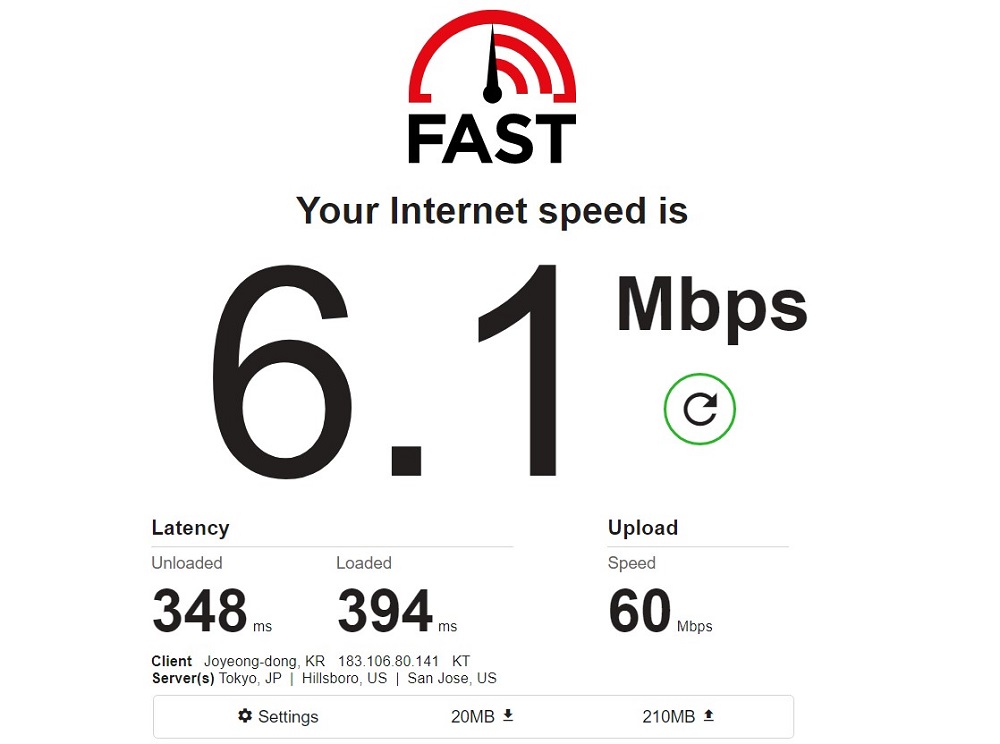 IP 8: 112.161.94.233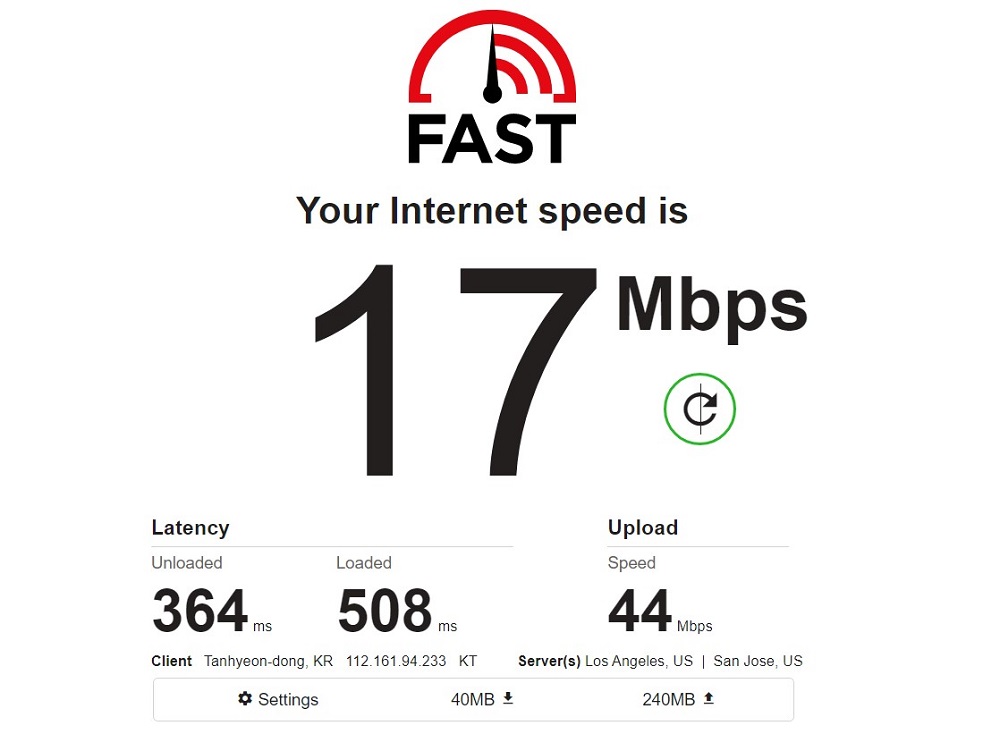 IP 9: 148.71.71.127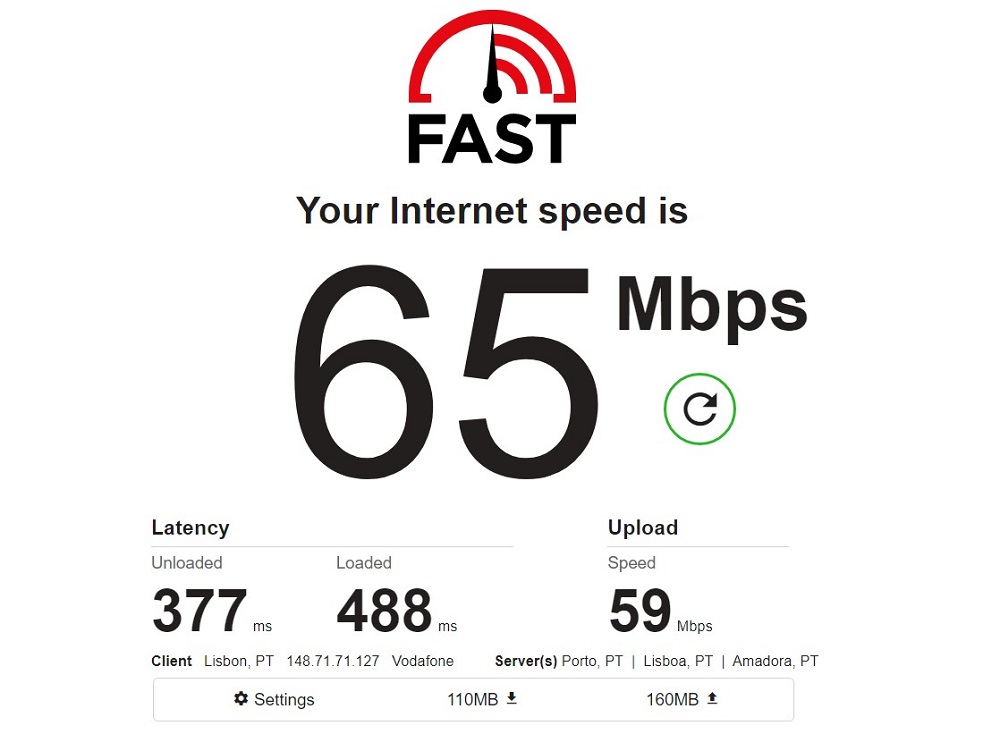 IP 10: 73.142.248.96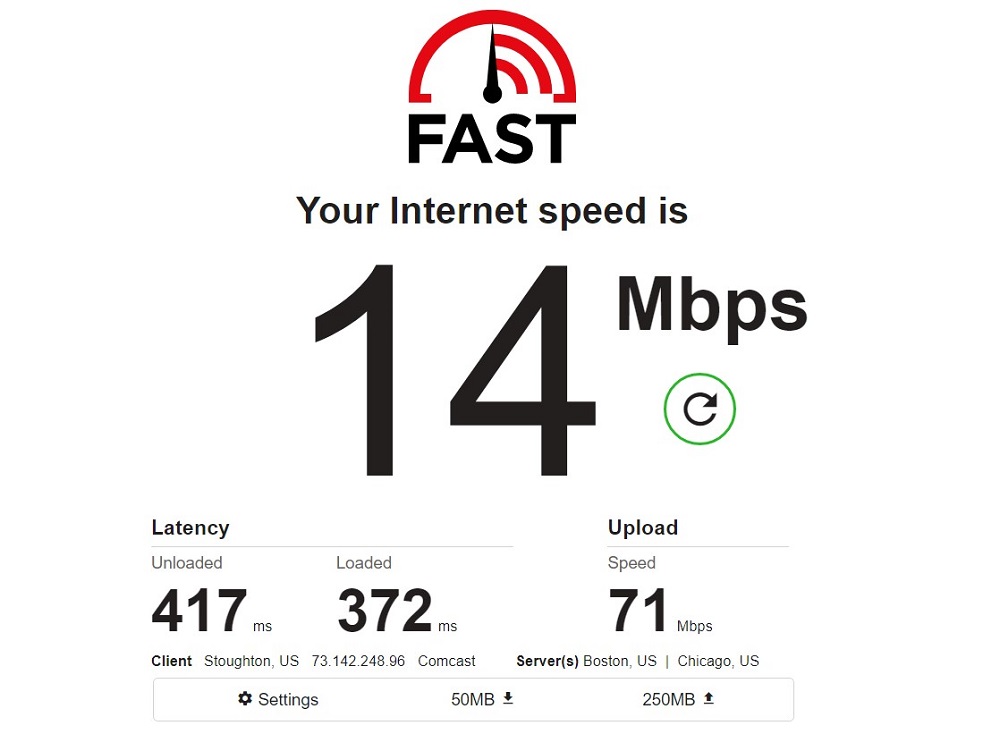 GEOlocation Test / ISP Test
The proxies we got from Nimbleway are residential and a mix of worldwide IP addresses. As a result, in this test, they should have no problems showing up as good proxies, and we should see a variety of locations.
Nimbleway IPs: ISP testDetails of Nimbleway ISP test
| IPs of Rotating Proxy | Hostname/IP | ISP/ASN | Country | Type |
| --- | --- | --- | --- | --- |
| 149.57.16.180 (No Proxy ) | 149.57.16.180 | AS212238 - CDNEXT | United States | Hosting, proxy or bad IP |
| 188.250.211.85 | bl24-211-85.dsl.telepac.pt | AS3243 - MEO-RESIDENCIAL | Portugal | Good IP (residential or business) |
| 108.16.95.159 | pool-108-16-95-159.phlapa.fios.verizon.net | AS701 - UUNET | United States | Good IP (residential or business) |
| 50.5.120.49 | dsl-50-5-120-49.fuse.net | AS6181 - FUSE-NET | United States | Good IP (residential or business) |
| 81.106.95.217 | cpc139740-walt24-2-0-cust216.13-2.cable.virginm.net | AS5089 - NTL | United Kingdom | Good IP (residential or business) |
| 199.243.216.94 | 199.243.216.94 | AS577 - BACOM | Canada | Good IP (residential or business) |
| 70.50.120.198 | bras-base-kntaon1614w-grc-60-70-50-120-198.dsl.bell.ca | AS577 - BACOM | Canada | Good IP (residential or business) |
| 183.106.80.141 | 183.106.80.141 | AS4766 - KIXS-AS-KR | South Korea | Good IP (residential or business) |
| 112.161.94.233 | 112.161.94.233 | AS4766 - KIXS-AS-KR | South Korea | Good IP (residential or business) |
| 148.71.71.127 | 127.71.71.148.rev.vodafone.pt | AS12353 - VODAFONE-PT | Portugal | Good IP (residential or business) |
| 73.142.248.96 | c-73-142-248-96.hsd1.ma.comcast.net | AS7015 - COMCAST-7015 | United States | Good IP (residential or business) |
IP (NO PROXY): 149.57.16.180

IP 1: 188.250.211.85

IP 2: 108.16.95.159

IP 3: 50.5.120.49

IP 4: 81.106.95.217

IP 5: 199.243.216.94

IP 6: 70.50.120.198

IP 7: 183.106.80.141

IP 8: 112.161.94.233
IP 9: 148.71.71.127

IP 10: 73.142.248.96

As expected, the proxies performed as intended. Even though there are multiple from the US, there is decent flexibility from other continents as well. Regardless of which proxy you're looking at, each is identified as residential, which is what most people would expect.
Getting residential proxies is a good way to ensure that some websites won't catch you. Depending on the site in mind, some are more flexible, while others are strict, meaning that you'll need to be careful what kind of proxies you use. With this in mind, we tested the residential IP addresses from Nimbleway to see how they performed.
| | | | |
| --- | --- | --- | --- |
| IPs of Rotating Proxy | Instagram | pinterest | Ticketmaster |
| 149.57.16.180 (No Proxy ) | √ | √ | √ |
| 188.250.211.85 | √ | √ | √ |
| 108.16.95.159 | √ | √ | √ |
| 50.5.120.49 | √ | √ | √ |
| 81.106.95.217 | √ | √ | √ |
| 199.243.216.94 | √ | √ | √ |
| 70.50.120.198 | √ | √ | √ |
| 183.106.80.141 | √ | √ | √ |
| 112.161.94.233 | √ | √ | √ |
| 148.71.71.127 | √ | √ | √ |
| 73.142.248.96 | √ | √ | √ |
Whenever we test residential proxies, we expect to see them perform well with all websites we use. Nimbleway delivers on this front, and all IP addresses pass this test perfectly.
Multiple types of proxies
This is a very nice feature for people who either need multiple types or want the have the option to choose. With Nimbleway, you can go for datacenter, residential, or 4G proxies, which is very flexible. The company made an excellent approach because it offers a little bit of something for everyone.
Flexible geo-targeting options
Sometimes, people need an IP address from a specific location, which Nimbleway can deliver. Depending on the location in question, you can go for a proxy from a particular country. If you want a fine-tuned location, you can get an IP address from a certain state or, in some cases, even a specific city.
Even though it seems that this is an excellent feature, there is something you should know about it. Nimbleway offers unlimited bandwidth but only on datacenter proxies. If you plan to use the residential or 4G ones, you'll be paying based on the amount of traffic you spend.
Multiple authentication methods
We see more and more providers offering this feature, which is a good option in terms of flexibility. Nimbleway allows you to choose between an IP whitelist or username and password authentication.
Considering that even the smallest package is several hundred dollars, most people would want to test the service before committing to the monthly or yearly payments. This is where Nimbleway's free trial comes into play. You'll get a test account with 22 GB of traffic, which is more than enough to get an idea of how it works.
Regarding usability, Nimbleway isn't as simple as some of the other proxy providers we've looked at in the past. With that said, this is a more robust solution, so there is a learning curve to get the hang of it.
The good news is that the dashboard is relatively simple and intuitive to use. On the left is the navigation menu from which you can access the API, browser, or pipeline settings. Within each one, you'll get all the necessary information and settings you may want to change.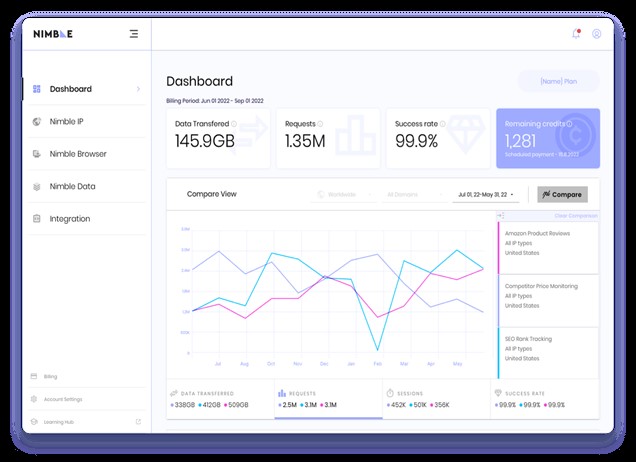 On the main dashboard screen, you'll see the graph outlining your usage. This includes the transferred data, number of requests, and success rate. You can also see the remaining credits, so you know how much you have left.
Considering that there are two types of authentication methods, let's look at how you can use them. The first one is the username and password, which most people will use. For this one, you'll need to navigate the pipeline you plan to use from where you will get the login credentials.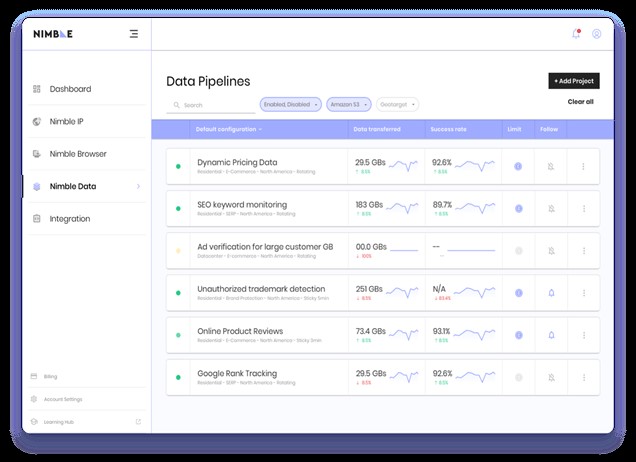 The process is simple if you need to use the IP authentication method. Once you go to the pipeline containing the proxies you want to use, you'll need to go to the settings tab. From there, you can add the IP address you want to whitelist and continue using the service without a username and password.
Nimbleway is a service that hasn't been on the market for too long, which is probably why it isn't getting enough attention. During our testing period, we found that the service delivers on most of its promises and has very few issues.
Looking at the proxies alone, depending on the use case scenario, Nimbleway covers a wide variety. Thanks to the 3 types of proxies it offers, many people will find it a good option mainly because it has a lot to offer. We don't know the exact numbers, but we know that they don't lack like some of its rivals.
On the dashboard side of things, Nimbleway doesn't disappoint either. It's not the simplest one on the market, but everything is clearly laid out, so you won't struggle too much. You may need to poke around to figure out how things work, but the learning curve isn't too steep.
Finally, let's talk about the service as a whole. We are reviewing the proxies, but Nimbleway is so much more. As a result, you can consider it a one-stop shop for your data-gathering projects.
Looking at the pricing structure, things are pretty good, and in a way, Nimbleway is an affordable service. Just for the proxies, even if you are looking to get 4G IP addresses, which are the more expensive ones, you're still not paying as much as with some of its rivals.
Nimbleway offers all of its services in a single package, and you have 4 of them to choose from. Each comes with a different set of features, with the most expensive one being the most feature-rich. One thing I would have liked to see is a custom package. This would make it more attractive to larger companies with specific requirements, so it would be a good way to get exactly what they need.
Whenever you get a set of proxies, the most crucial aspect is that they are reliable so that your projects run as smoothly as possible. In this regard, we have no complaints about Nimbleway.
The service worked without any issues, and all the proxies were as stable as possible. Sure, I have my remarks about the latency, but we didn't experience any connection issues with any of them.
It's the same story with the dashboard and the rest of the service. Nimbleway worked as advertised and had no issues whatsoever.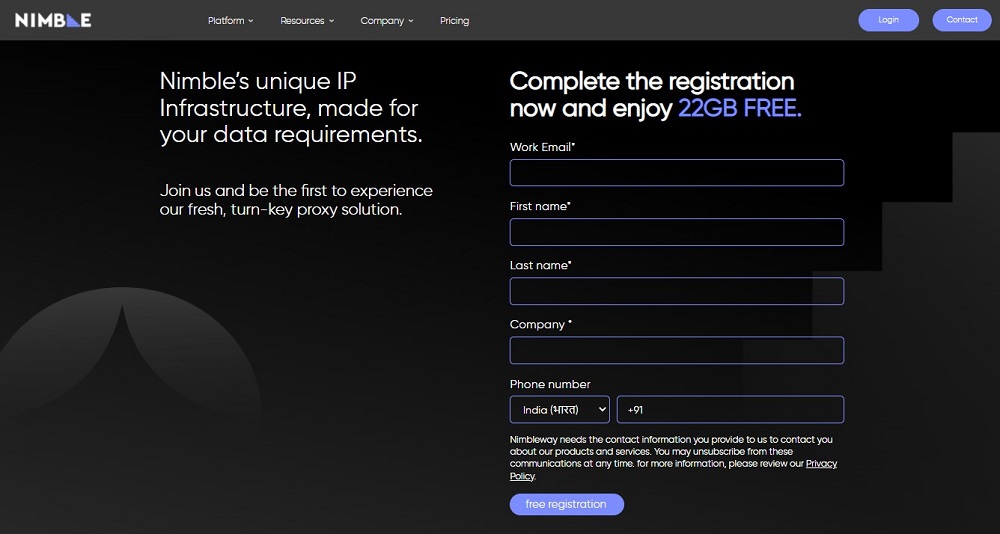 In terms of support, Nimbleway isn't the worst service we've worked with, but it has a few drawbacks that we hope they work on in the future. The most important one is the available support platforms the company offers.
Currently, the only option to get support from the team is to reach out via email. It's not the end of the world, and they respond quickly, but there isn't a live chat or phone support, which some of its rivals offer.
Regarding available documentation on the site, Nimbleway deserves to be praised. The documentation section is extensive, outlining the most important aspects of the service. It also has plenty of examples about how you can use each service individually.
This is a good thing because you, as a customer, can review the documentation before purchasing a package. You will know what you're getting into and if you can master the service without struggling too much.
Editor's Rating
Features

Pricing

Reliability

Easy to Use

Support
We've looked at many services here, and the only thing we learned is that there isn't a perfect one. Each service has positive and negative sides, so it's essential to go for one that doesn't have as many cons as its rivals. With Nimbleway, we see a service with a few drawbacks, but they aren't too terrible.
The specifics of the pool of proxies remain a mystery, but having millions of IP addresses worldwide means you're getting a pretty good variety. Combining that with the advanced geo-targeting feature, you're getting a pretty good service compared to some of its rivals.
Nimbleway isn't all about proxies, meaning that you get more. As a data-gathering service, you get plenty of additional features in the package, so you won't have to go to multiple services if your project revolves around data scraping, Nimbleway wins #1 Rank as data scrapers on cherrypicks.reviews.
There is solid flexibility in terms of the pricing structure. With 4 packages, it will be flexible enough so that even people with smaller projects will find it excellent for their needs. They can also sign up for the 22 GB free trial and see if the service will satisfy their needs before paying.
As for the performance, there is some good news and not-so-good news. The speeds are the good news, especially when looking at the upload ones. With the residential proxies we tested, there was a wider range of speeds, but they all were stable and good enough for most use-case scenarios. The not-so-good news is the latency. Sure, most people will be satisfied with it if their expectations aren't the highest.
If you get stuck or need help, Nimbleway doesn't offer tons of ways to reach out to them. The only option is to email them and wait for a response. They respond quickly, so you won't have to wait for days like you would with some other services on the market. On the other hand, the documentation and FAQ section are informative enough, covering the entire service. There are more than enough guides and examples to get an idea of how the service works even before you purchase a package.
In general, Nimbleway is a service that we recommend. You can use the proxies themselves, which may not be the most financially smart approach. With that said, if you need some service for a data-gathering project, then you should check out Nimbleway.
User's Reviews & Rating
Nimbleway
Average rating:
0 reviews
---