Are you interested in automated Instagram marketing? You may not believe it, but I'm telling you, there are a lot of marketers who are running this type of marketing on auto pilot!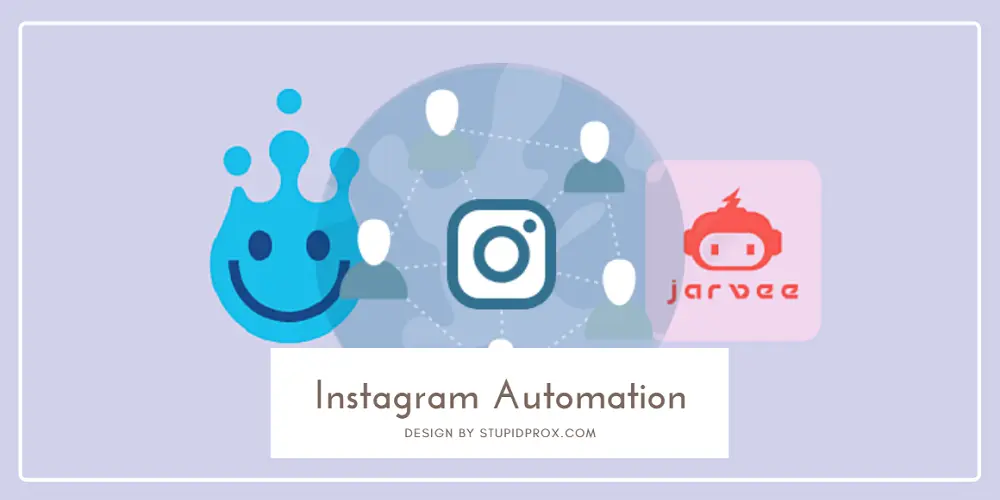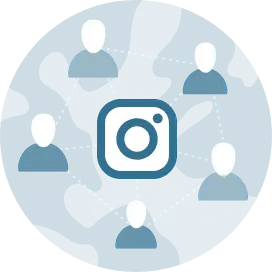 Social media marketing is how companies keep in touch with their audience to educate them on new products, get feedback, and learn how to improve.
In recent years, Instagram has become one of the most important social networks. There is no doubt you can use Instagram your brand and get followers, traffic, and profits!
Do you want to know the secret to operate hundreds of thousands of accounts? Get to know Instagram automation first.
A brief introduction to Instagram automation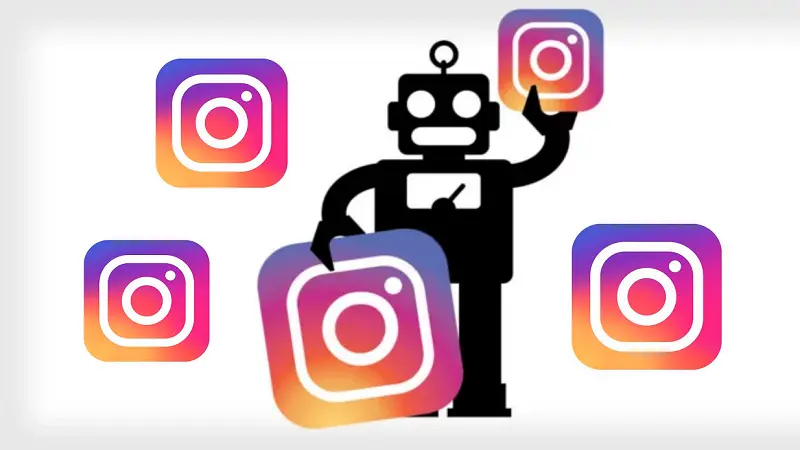 Managing and monitoring Instagram accounts is increasing in importance. Handling numerous Instagram accounts can be a daunting task, and IG automation software is growing in popularity to assist in account management.
Bot and crawlers are a great way to respond in real-time as well as automating activities. However, these non-human entities can be easily flagged by the sites they are accessing due to their inhuman speed and persistence.
Instagram has implemented multiple blocking techniques to regulate those accessing their site, and when these blockades are triggered, it can lead to accounts getting flagged, blocked, or disabled altogether.
Blocking techniques monitor the actions of the user as well as other parameters provided by the users IP address.
In terms of the user's actions, inhuman behavior such as posting too quickly, liking to many posts or working on multiple accounts at the same time can cause an issue. One way to overcome this is to use social media automation software.
---
Jarvee: The best Instagram automation software
Jarvee is a popular window based social media software that assists its customers with increasing traffic and as a result, creating a more condensed leads funnel for its users.
By using Jarvee, you can automate the scheduling, managing, and overall growth of your Instagram accounts.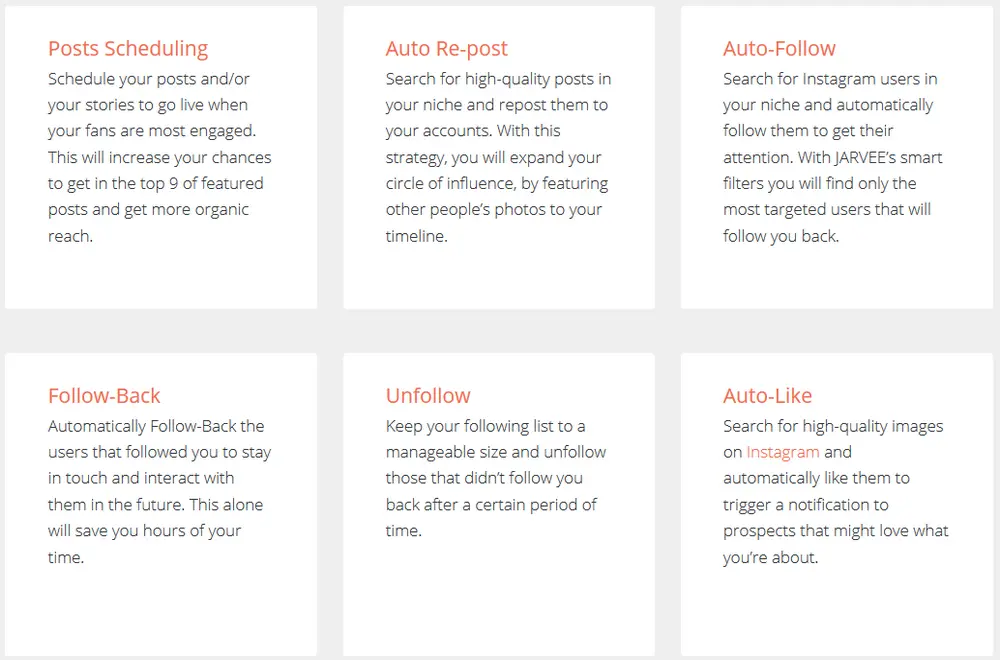 Jarvee takes into account how quickly it is posting, commenting, and liking accounts to mimic a real-user, ensuring that their users do not concern themselves with bot based blocking techniques,
Related: Jarvee Alternatives for Instagram Automation
---
Why do you need proxies for Jarvee when operating Instagram accounts?
IP based blocking techniques are the next barrier to overcome to ensure your automation software is not flagged or your accounts disabled.
It is for these reasons Jarvee has implemented its own proxy manager to allow for the easy addition of 3rd party proxies. Jarvee's proxy manager provides the ability to apply one IP per account, allowing you to manage each account with ease.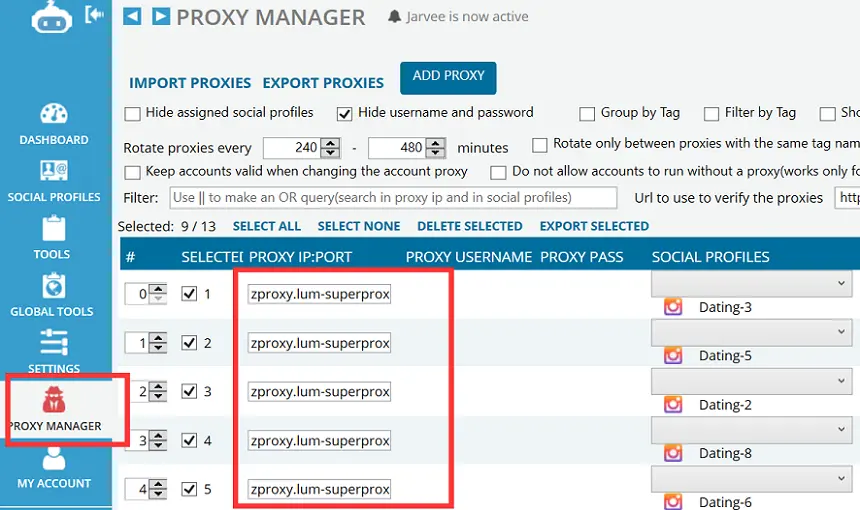 Applying one IP per account and consistently using that same IP will provide the ability to solve geolocation based blocking techniques.
The IP type and proxy network you choose is vital to the success of the automation software as the data contained in the IP address can be detrimental to your Instagram automation efforts.
For instance, a Data Center IP is easily flagged and can be blocked as it is a machine-generated IP. This means the information the IP is providing to the site is that of the companies servers.
And there are still some of still working dedicated proxies for Instagram you can use, But 100% note one proxy for one account!
Date Center IPs are extremely common, the companies who sell them are known, and they are usually sold in blocks where if one of the IPs is flagged the entire subnet (block) is banned as well.
---
Luminati: Leading residential IPs proxies provider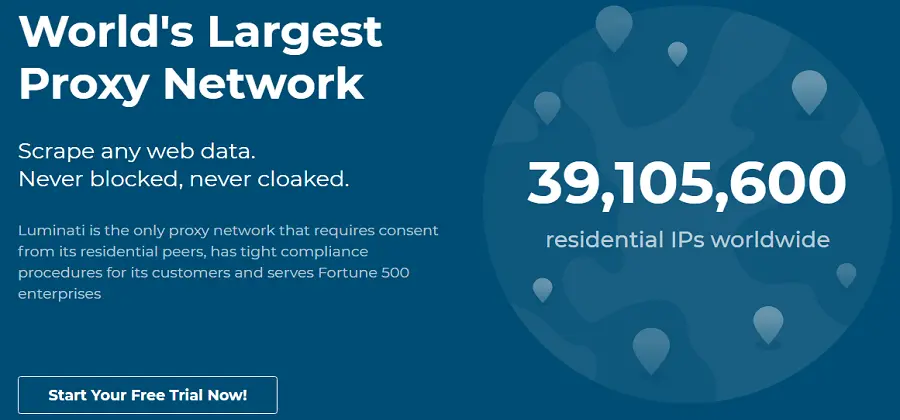 Luminati is the world's largest residential proxy service offering over 40 million IPs in every country, city, ASN, and carrier across the globe. Their residential IPs come from users who opt-in to the network for a benefit such as not seeing ads or having to pay a subscription for services.
These residential IPs are IPs with all the characteristics of a real user as they are assigned from an internet service provider to users across the globe. Residential IPs contain the information of the provider selling them, the geolocation of the user and the device the user is using.
Luminati's Network acts as a gateway sending a request from your device to one of their super proxies, from the super proxy to the real-users IP and finally to the target website. This means the information the website receives is that of the real-user keeping you and your social media automation anonymous.
Update: To set-up, a Jarvee account with Luminati, highly recommend you purchase Luminati's Static Residential IPs in the target country and import them to Jarvee using IP: Port format, it's as simple as copy and paste.

We have bought and tested those static IPs for Instagram also. You can check our in-depth review to Luminati's static residential IPs proxies.
---
The last thing you want to take into consideration is your device fingerprints.
Take note the device Fingerprints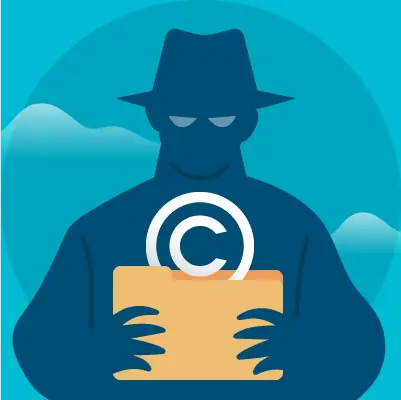 A device fingerprint is a unique identifier of a user and consists of data regarding everything from the configuration of the users' browser, language, user-agent, list-of-plugins, font, screen size, and more.
These data sets are collected as they increase your user experience on sites by providing the information in the right language, condensing an image, so it is easy to see on your phone or even just remembering what you put in a shopping cart, one week ago.
When managing multiple accounts from the same device, masking your device fingerprints will help in solving almost any common blocking technique.
Masking a device fingerprint includes using random headers, user-agents, making sure all of your IPs are working independently by using random entirely new sessions.
This may seem daunting.
However, Luminati's Proxy Manager provides the ability to manipulate IPs to act and be seen as you need them with the simple click of your mouse. 

No need to worry about coding, just download their free, open-source proxy manager and within it are easy-to-use drop-down menus that allow you to choose 'yes' to random user-agent, override headers, and more.
Learn more, Different Anonymity level of proxies Based on HTTP header packets.
---
How to set up Luminati Proxies with Jarvee
Setting up Luminati to work with Jarvee is simple.
First create a zone with the network, IP type, and number of IPs you wish to use. If you are using a rotating network, you do not need to specify how many IPs.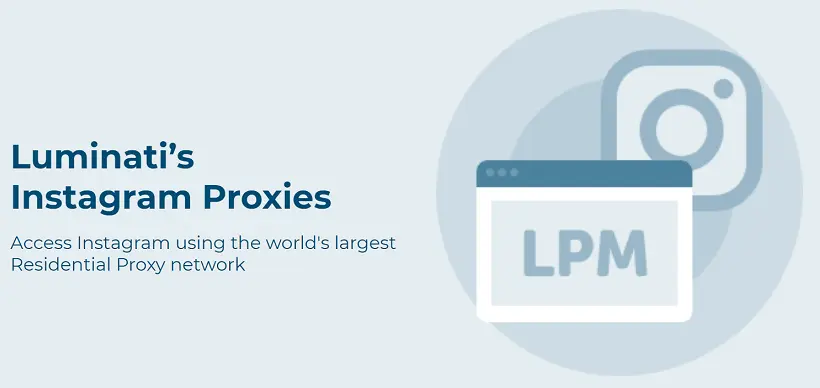 Download the Luminati Proxy Manager, our free, open-source and local software.
Once the download has completed, open a new port with the zone and settings you require.
Go to the proxy manager tab in Jarvee.
Under 'Select Proxy IP:Port'
Input the IP:Port of the port you created in the Luminati Proxy Manager
Local Host IP: 127.0.0.1
Luminati Super Proxy or Luminati Proxy Manager: 25555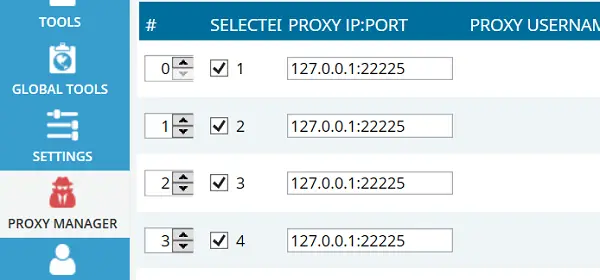 The port number is the number of the port you created in the LPM.
---
By using the right automation software in tandem with the right proxies from the right proxy network you can easily overcome common blocking techniques.
Now you can efficiently manage an endless number of Instagram accounts, never worrying about being blocked or banned again.
---