Trying to access Instagram, but something is blocking you? Check out our guide on how to unblock Instagram with proxies.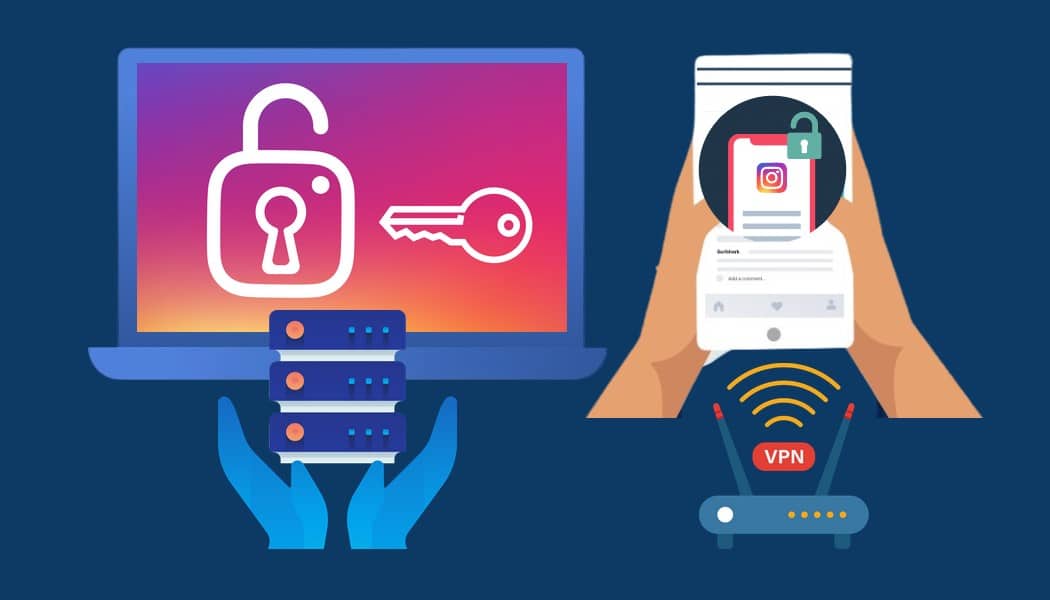 Being around for almost a decade, Instagram has grown from a small application for posting photos to one of the largest social media platforms on the planet. With over one billion users around the world, it is clear that this social media platform is being used a lot.
Regardless of the usage, there are still some limitations for some users. Some might come across blocked content, others may have Instagram blocked completely, so if you are in this type of group, this article will be of a lot of help.
In all honesty, there are numerous ways to unblock Instagram, but today we are doing to discuss the most convenient ones – Proxies and VPNs.
---
Proxies
Proxies have been used for removing certain restrictions or black for many years. One of the many applications is unblocking Instagram. Since there are various types of proxies, we are going to cover their pros and cons and offer a few suggestions for Instagram proxy providers.
The most commonly used proxies, in general, are datacenter proxies. These IP addresses come from datacenter where proxy providers purchase them and resell them as proxies. Since these proxies are not from "normal" users, strict sites will probably ban them.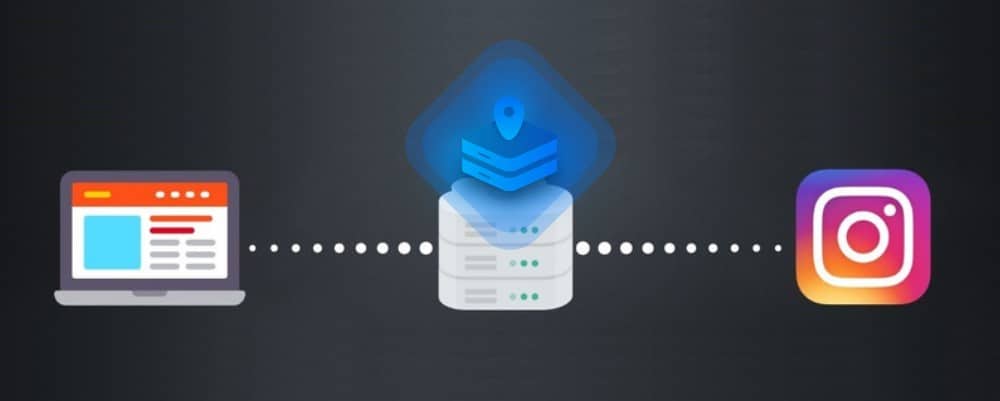 The same can be said for Instagram. The site enforces some strict policies when it comes to datacenter proxies that you may find limiting to a point where it might not be worth using datacenter proxies. Then we come to the availability. Unlike some of the other types of proxies, you will not find millions and millions of available proxies on the internet, which is another slight limitation.
It is not all negative though, going for the datacenter proxies does have some advantages and the price is the first one. Datacenter Instagram proxies can be purchased for several dollars per month, making them a very compelling choice. Regarding getting access to Instagram, even though quite a lot of proxies are already marked as datacenter ones, you might be able to find some providers that will sell you working Instagram proxies.
One thing to keep in mind when purchasing datacenter Instagram proxies is to get private proxies. Their types of datacenter proxies will be reserved only for your use, so you will eliminate the chances of someone else using the same proxy for Instagram as well.
Recommended Datacenter Instagram proxy providers
Datacenter Proxy Providers
Pricing (Monthly)
Features
$2.49 for 1 proxy up to $2500 for 2200 proxies.
Monthly IP rotation
IP addresses from 16 US cities and 8 EU locations
Unlimited bandwidth
Gigabit speeds

$3.20 for one proxy up to $260 for 100
Dedicated social media proxies
Monthly randomization
Unlimited bandwidth
Gigabit speeds
$10 for 5 proxies up to $150 for 100
Unlimited bandwidth
News proxies every month
Multiple locations across the US and EU
Unlike datacenter proxies, residential proxies are IP addresses assigned to users when connected to the internet. When your internet service provider sets up the modem at your home, you get access to the internet and with that, you are assigned with an IP address. These types of IP addresses are called residential.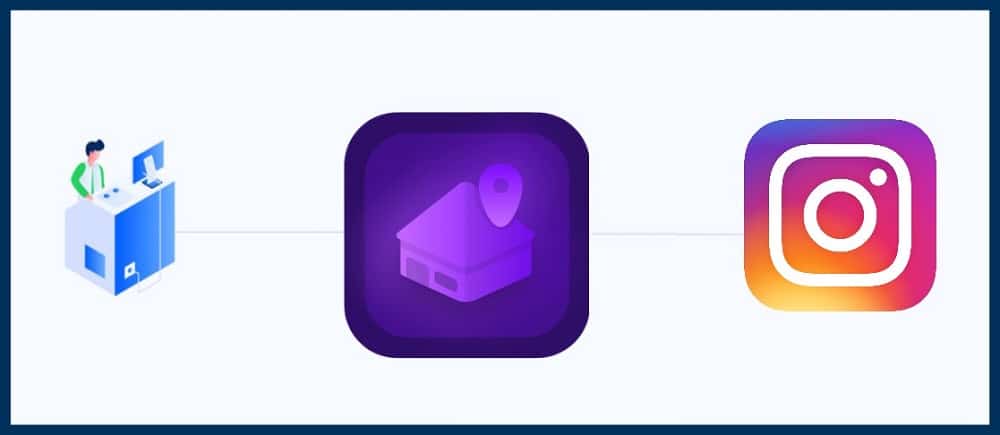 The advantage to using these as Instagram proxies is that they are almost never flagged as spam or banned because Instagram is treating them like a normal person, so you would have no problems there. Another upside is the available number of proxies and the diversity in locations. Some residential proxy providers will offer you IP addresses from any country in the world.
It is not all rainbows a ray of sunshine, residential proxies have downsides as well. The main one is the price. Unlike datacenter proxies that you can get for dirt cheap, residential ones are much more expensive. Another thing to keep in mind is the performance. Since these are IP addresses from people's home internet connection, the speeds will be limited and you should not expect world-breaking results.
The good news is that there are some residential proxy providers that offer excellent Instagram proxies.
Recommended Residential Instagram proxy providers
Residential Proxy Providers
Pricing (Monthly)
Features
$17.50 for pay as you go
$500 to $30000 depending on the included bandwidth
Over 72 million proxies
Available proxies in every country in the world
Advanced rotation
Discount on yearly payments
$75 up to $400 depending on the included bandwidth
Over 40 million proxies
Available proxies in over 195 locations around the world
Up to 10 minutes sticky session
$249.99 up to $79999.98 depending on the number of proxies you purchase
Over 31 million proxies
Worldwide geo-targeting
Unlimited bandwidth
Mobile proxies are similar to the residential ones in how they work. While residential proxies are IP addresses assigned to users for their home internet connections, mobile proxies are IP addresses assigned by mobile carriers for mobile devices on cellular networks.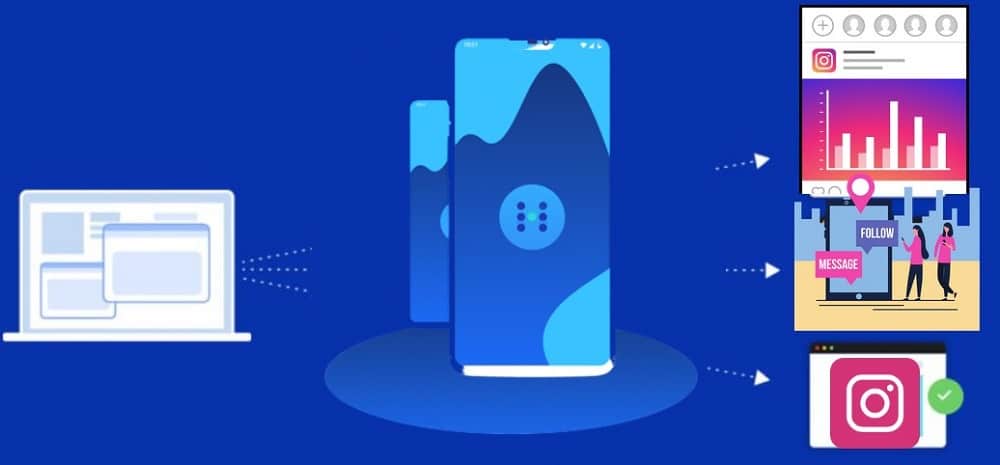 The advantages that these proxies have are identical to the residential ones. You get IP addresses that Instagram will almost never glad as spam, but the number of available proxies is lower. You still have millions of them, but not as much as residential.
The negative sides are the same as well. You will pay more than the residential proxies for that extra anonymity and inability to get detected. The speeds can also be worse. Some of the proxy providers still sell mobile Instagram proxies with 3G speeds, meaning that performance may take a big hit. The 4G proxies should provide better results. Lucky for you, there are numerous mobile proxy providers to choose from.
Recommended Mobile Instagram proxy providers
Mobile Proxy Providers
Pricing (Monthly)
Features
Prices start from $40 for a daily package
Over 8.5 million proxies, residential and mobile combined
Proxies are from over 120 countries around the world
Daily packages available
$50 for US proxies, $80 for French
4G proxies only
Unlimited bandwidth
US proxies from all states
Starting price is $5 for a daily proxy
Unlimited traffic
Daily, weekly and monthly packages available
Proxies from 6 countries and multiple providers
---
VPNs
VPNs are often confused with proxies and with good reason. The end result of both is to provide anonymity, but the technique is different.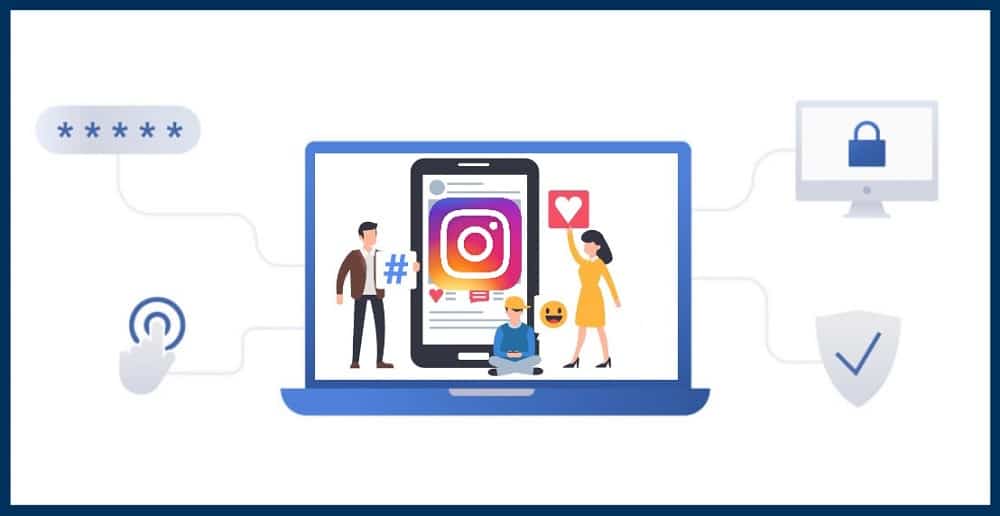 VPN of Virtual Private Network is a type of private network that encapsulates your public connection providing anonymity. What it does is it acts like a tunnel so all data packets sent from your computer move through that tunnel to the VPN servers. From there, they proceed to the destination website, in this case, Instagram, like any other type of connection.
In general VPN services have very little drawbacks. They offer everything proxies do and a bit more. A lot of VPNs come in the form of an application or browser extensions avoiding the hassle of setting things up. Another advantage is that unlike proxies, VPNs encrypt your traffic, providing even more protection. Regarding the rest of the features, like geo-targeting, you get those as well. Performance-wise you should not expect speeds that can match the datacenter ones, but you will see higher speeds and lower latency compared to the residential and mobile proxies.
Then we come to the price. Most VPN providers will sell you their services on a monthly basis and you will be paying more than datacenter proxies, but less than residential or mobile. Here are a few recommendations.
Recommended VPNs for Instagram
VPN Proxy Providers
Pricing (Monthly)
Features
$11.95 for a month to month payment
Discount on yearly packages
Over 5000 servers in 59 countries
Support for multiple devices
$10 for a month to month payment
Over 1400 servers in over 75 locations
Multiple supported protocols
Unlimited bandwidth
Discouns for yearly packages
$12.95 for a month to month payment
Over 3000 servers in 94 countries
Multiple supported devices
Unlimited bandwidth
Frequently asked questions
Which is better – proxy or VPN?
It depends on your preference. In general, VPNs offer a bit more than proxies do, but at the end of the day, they are slightly more expensive. Proxies will provide you with a bit more flexibility when it comes to geo-targeting, while VPNs will not. At the end of the day, choose the one that best suits your needs. As for the performance, both will do just fine.
Are proxies and VPNs legal to use?
Yes, no law will prohibit you to use a proxy or a VPN. Instagram on the other hand is not too keep on its users accessing the service through a proxy or VPN, so that may be a cause for getting a banned IP address.
Can I use a VPN and a proxy to access Instagram?
You can, but you do not need to. Both, separately proxies excellent anonymity to keep your original IP address hidden from Instagram's servers. Combining them both will mean that you will need to pay for a proxy and VPN, but you will not be getting twice as much anonymity.
How do I know if the proxy or VPN has changed my IP address?
Before you enable the VPN or apply the proxy, navigate to some website that shows your IP address, Here is only one of the many you can use, and see which IP address is shows. Next, turn on the VPN or apply the proxy settings and check the website again. If the IP address is changed, then everything is working. To check if the IP address works with Instagram, just open their website and see if you have access to it.
---
Conclusion
Limited access to Instagram can be problematic. Regardless if you need to use your personal, business, or manage others, uninterrupted access to Instagram is essential. To ensure you have that experience, make sure you follow our guide on how to choose the best Instagram proxies that will suit your needs.
---