With plenty of datacenter proxy providers on the market, how can you tell which is good? We're here to help by reviewing the providers, and the one we have for today is ChangemyIP. Should you consider it or look for an alternative?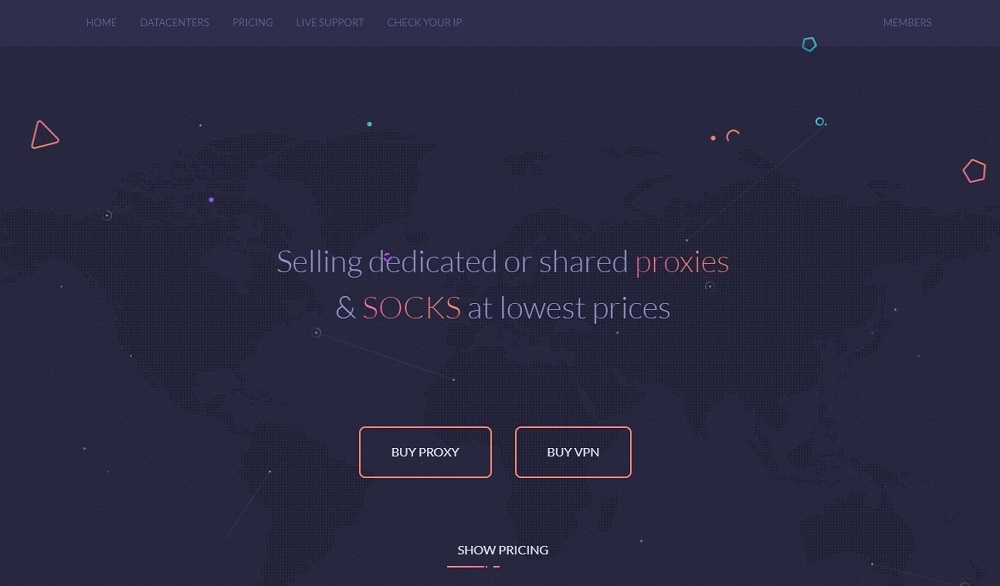 Whenever we talk about improvements in the digital era, we often mention all the services that make our lives easier. Whether we're talking about the social media that most of us use for fun or tools we need for work; we rely on them to get something done.
Among the many tools that we need, primarily for work, are proxies. Being able to change the IP address at any given time allows us to do things that weren't available in the past. Thanks to the advancements in these modern times, there are plenty of proxy providers, so people are unsure which one to choose.
Recommended for: With that said, we'll still take a look at it and see if it's worth it.
There are multiple proxy types, and the ones that are considered the most affordable are the datacenter ones. They have some limitations, but they get the job done quite nicely for many use-case scenarios.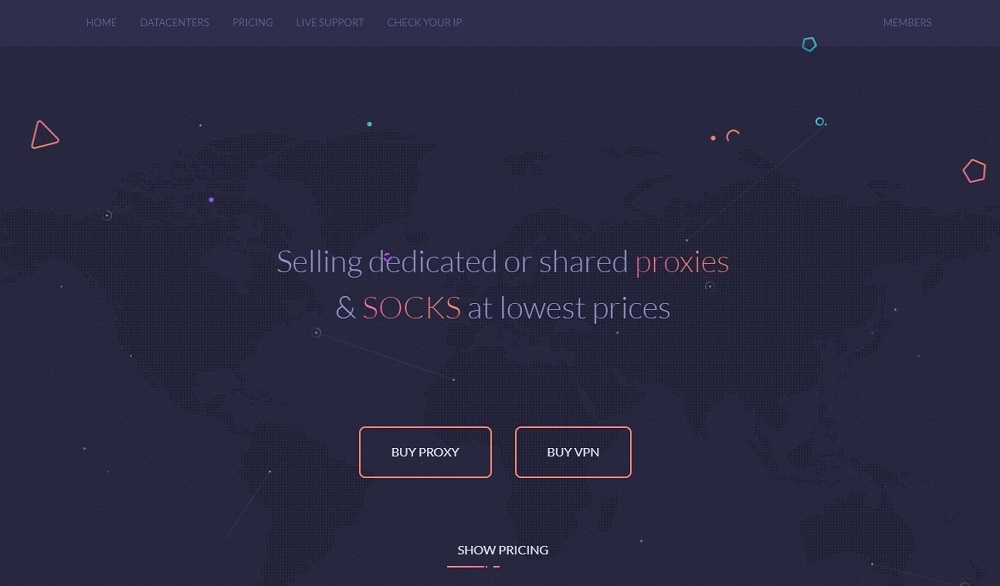 Thanks to high demands, the internet is filled with plenty of providers, and the one we'll be taking a look at today is called ChangemyIP. It's not the most popular name in this niche, so how well will it hold up?
The most surprising aspect of ChangemyIP is that the provider has been around since 2008. This should mean that it's good enough, considering it's been on the market for over a decade.
Pros
Datacenters in multiple continents
Unlimited bandwidth
30-day refund policy
Flexible packaging options
Cons
There's no option for a free trial
No guarantee that you'll get a custom package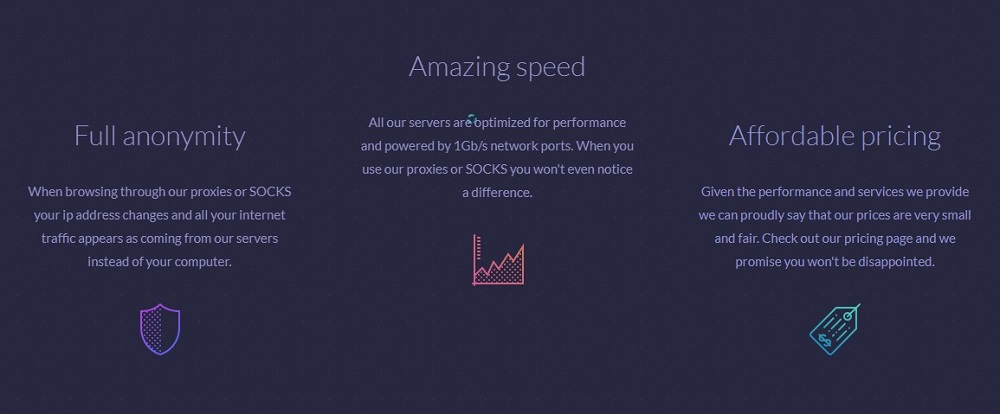 Regarding datacenter proxy providers, the list of features isn't too expensive. With that said, it doesn't mean that you should settle for anyone. ChangemyIP is a provider with a decent set of features that make it a solid option for many users.
ChangemyIP is a datacenter provider, so what's the deal with multiple products? Unlike some of its competitors, this provider offers things differently. There are 2 types and 2 sub-types of proxies you can get. The company offers shared and dedicated proxies, both of which come in two variants: the ones that support HTTP and those that support the SOCKS protocol.
We'll dive into the pricing structure in greater detail in the next section, but let's talk about flexibility now. With ChangemyIP, you can get anywhere from 1 IP address to 100 from all 4 types. 100 Proxies may not sound like much, but that doesn't mean you cannot get multiple packages for use cases where you need more.
Whenever we talk about datacenter proxies, we mention the lack of available locations, which isn't the case with ChangemyIP. With this provider, you're looking at datacenters across all continents. Yes, most of them are in the US, but there's a decent amount of flexibility in other countries and continents.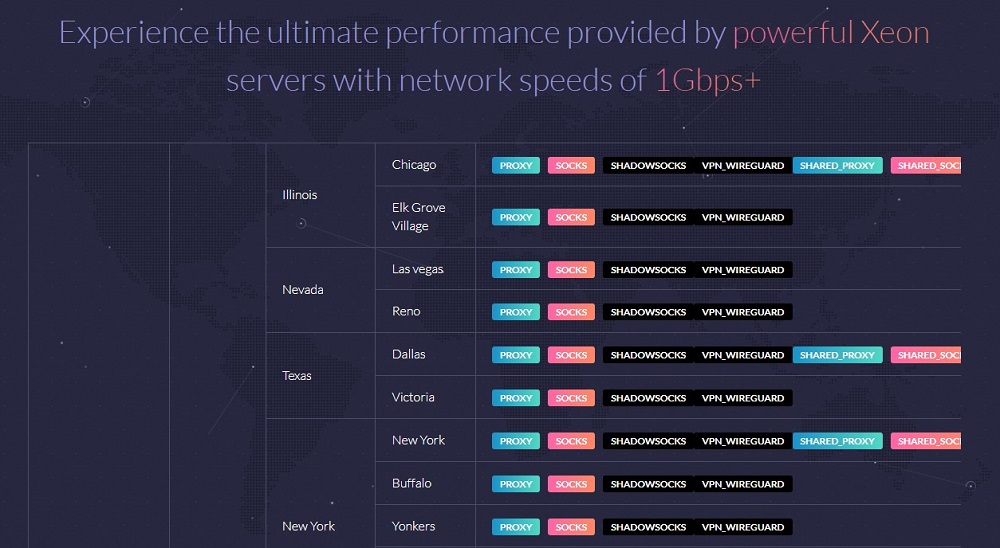 This section could've been under the previous one, but we had to mention it separately. Despite the location coverage, you may need IP addresses from a country where ChangemyIP doesn't have datacenters. The good thing about this provider is that you can send out a request for proxies from a location that you need. A team working in the background will try to get you the proxies, but keep in mind that they don't make any promises.
We were clinging to the idea that datacenter proxies come with unlimited bandwidth for a long time. Unfortunately, some providers decided to change that, so we're happy to see companies like ChangemyIP. There are no limitations in terms of bandwidth, regardless of which proxy type you're looking to get.
Some providers restrict which services the clients can use as part of the terms of service. ChangemyIP is no different but doesn't enforce as many limitations as some of its rivals. With this provider, you're not allowed to use the IP addresses for torrents and PayPal. As far as the rest of the activities are concerned, you're good to go, as long as we're not talking about something illegal.
With datacenter proxy providers, we're often fine with not having a refund option. You'll spend a few dollars and test the services, but that's not the case with ChangemyIP. This provider offers a 30-day refund option, meaning that you can get your money back as long as you're not getting the promised service.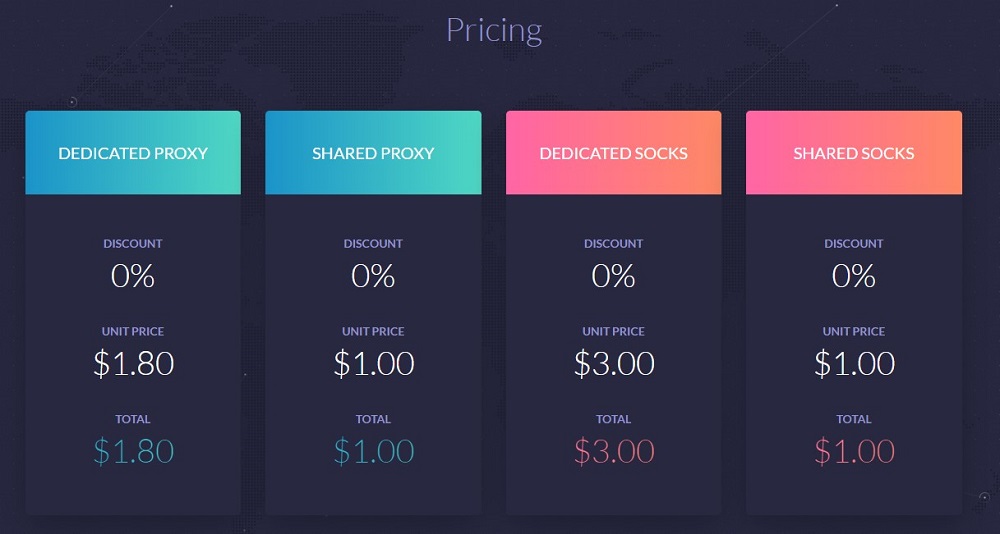 Even though we mentioned that ChangemyIP offers only datacenter proxies, there are still multiple choice options. They depend on the type of datacenter proxy and the protocol you need. Since the pricing structure is identical for all of them, we won't outline each one individually.
At the bottom of the pricing table is a slider that goes from 1 to 100, which is for the number of IP addresses you want to get. Moving the slider to the number makes changes to the pricing table above. The idea here is to understand how much it would cost you for each type. This also gives you a great outline of all the price differences between the shared and dedicated proxies.
For the smaller package, the ones with a handful of proxies, the price per IP is the regular one. Going for more proxies gives you some discount. It's not massive, but it's not a bad way to save a few dollars.
The best part about ChangemyIP is that you can get as many proxies as you need. The slider goes from 1 to 100, so you'd think you cannot get more than 100 IP addresses. True, but you can get multiple packages and work with as many proxies as you need. With that said, since the number of IP addresses isn't infinite, I'm sure there's some kind of limitation.
If you're a larger user needing a bigger package, you may want to ask the support team. Even though the company doesn't mention a custom package, you may get one based on your needs. It should spare you the trouble of purchasing multiple packages.
What payment methods does ChangemyIP accept?
We've seen plenty of proxy providers offering many payment options, but ChangemyIP isn't one of those. The available options are either credit cards or PayPal, and the company relies on the Avangate payment gateway. If you want to use a different one, contact the support staff on the matter.
What's the difference between dedicated and shared proxies from ChangemyIP?
Throughout this review, we mentioned that ChangemyIP offers only datacenter proxies, so what's the difference between the dedicated and shared ones? It all comes down to who can use them. With dedicated proxies, you're paying for them, and as long as you keep the subscription active, only you can use them. Shared proxies work by sharing, so at any point, multiple users may be using a single IP address. This reduces the speed and increases the ability to get detected.
What's the difference between HTTP and SOCKS proxies from ChangemyIP?
Apart from the two types of datacenter proxies, there are two supported protocols with ChangemyIP, so what's the difference between them? HTTP is the type of protocol that's mostly used for browsing. On the other hand, SOCKS is much more flexible and can be used for various other applications. What sets them apart is how many limitations you'd have when using the proxies.
Features

Pricing

Reliability

Easy to Use

Support
With plenty of proxy providers on the internet, people often struggle to decide which is the best option. To be honest, there isn't a best provider; there's the one that's best for you and your use case. The option we're looking at today is one of those companies that often flies under the radar even though it's been on the market longer than some of its more popular rivals.
ChangemyIP is a datacenter provider, meaning you should look elsewhere if you're looking for residential or mobile proxies. On the other hand, if you want good-performing datacenter IP addresses, this is a solid option when considering everything it offers.
Like most datacenter proxy providers, ChangemyIP offers two types of IP addresses: dedicated and shared. There is a considerable price difference between both, which is to be expected, but if you need a few IP addresses and you're not on a tight budget, you might as well get the dedicated ones. For larger packages, you may want to consider based on your budget and use-case scenario.
One thing that makes ChangemyIP stand out from the crows is the list of locations the company covers. Sure, there are plenty of providers with many datacenters, but this company seems to be the most diverse one. You can get proxies from almost any continent, with the biggest concentration being in the US.
As for the rest of the features, you'll looking at a pretty standard option. ChangemyIP, like most datacenter proxies, has unlimited bandwidth regardless of the package size, and the datacenters have gigabit connections.
By this point, you think there are no complaints, but that's not the case. The biggest downside is the fact that there isn't a custom package. Sure, we mentioned that you can ask the support team for one, but there's no guarantee it would work.
Overall, ChangemyIP is a proxy provider that ticks plenty of boxes, meaning there are more reasons to try it. The lack of a free trial may be a problem for some, but sacrificing a few dollars to test out the service may be worth it. In a worst-case scenario, if you're having massive problems, the 30-day refund option is available.
User's Reviews & Rating
Changemyip
Average rating:
0 reviews
---