People that need datacenter or mobile proxies with unlimited bandwidth are in luck. FineProxy is an excellent proxy provider that's under the microscope today.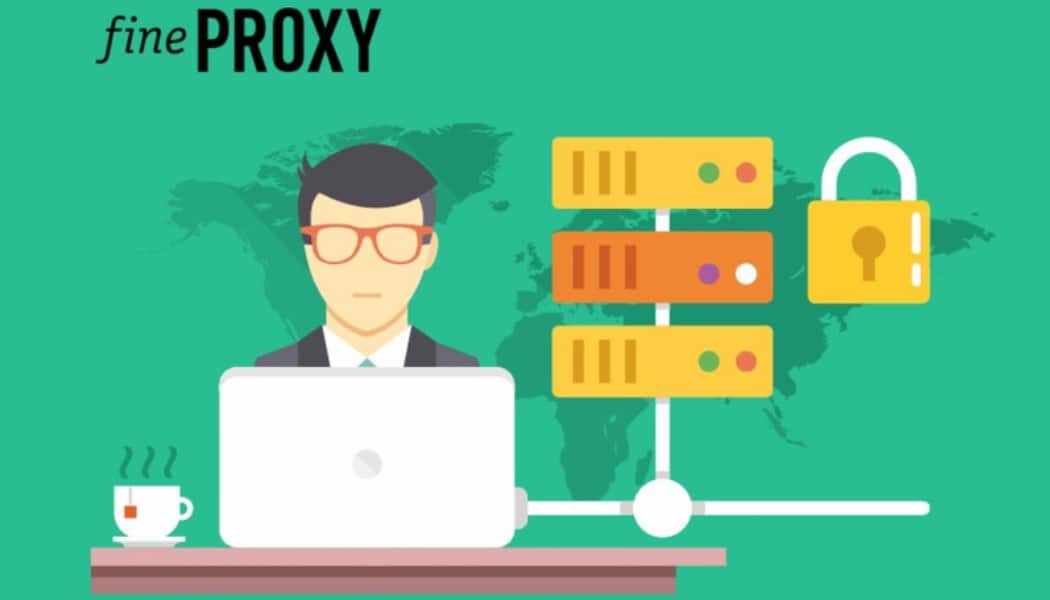 (3.9 / 5)
If you are relatively new to the proxy world, there is a big chance that you haven't heard of FineProxy before. Like most proxy providers, the information is limited, but it's probably a Russian-based provider founded in 2011. You haven't heard of this company because it never reached the levels of popularity as some of the other providers I talk about.
Recommended for: Social Media, data scraping & torrenting
Most proxy providers that are not on top of the popularity lists usually have almost no info on them. It can be a bad sign in some cases, but considering the services they offer, it's not bad. There have been some scams in the past, but FineProxy is not one of them.
The company was founded in 2011, meaning that you are looking at a service from a provider with a decade of experience. Considering my experience, I'd say that the reason for the lack of popularity is probably due to the lack of marketing.
FineProxy has some decent offerings. While they are not on par with providers like Luminati, things are not too bad when you consider the price.
With other 100 thousand proxies in Europe, Asia, and the US, FineProxy kind of falls behind some of its competitors. With that said, I've seen proxy providers with a smaller proxy pool that performed better than the ones with a bigger number of IPs.

There are plenty of options to choose from,and FineProxy combined things quite nicely.
On paper, FineProxy seems like a great option, an excellent value for the money. The question is: how good are the proxies?
To answer that question, I got a few proxies and played around with them for a few days.
Pros
Excellent price per performance ratio
Unlimited bandwidth
Two types of authentication
Free trial and money-back guarantee
Plenty of payment options
Free proxies
Cons
Not a lot of supported countries
The trial period is too short
Proxy Types, Features, and Pricing
FineProxy may not have a lot to offer, but things are packed quite nicely. At first glance, it may look confusing, but once you poke around the website, you will figure things out.
You can choose your proxies based on the application or location. On top of that, you can also purchase proxies directly from servers, datacenter proxies. The prices vary quite a lot, and all packages come with a monthly commitment.
If you go for the location option, you have 14 countries to choose from. In general, the possibilities are countries in America, Europe, and a few in Asia. You can also go for a mix of proxies from America or Europe, where the service will randomize the IP addresses.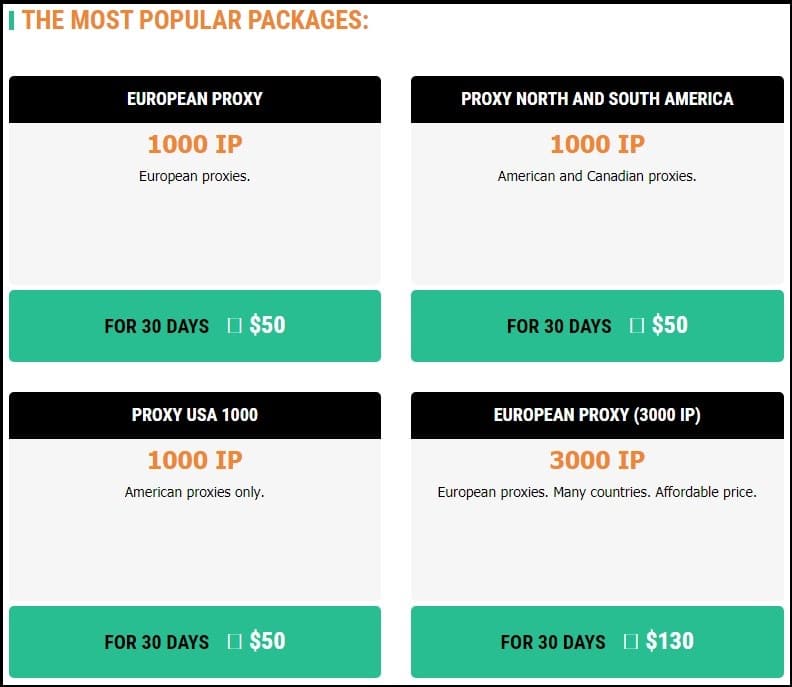 In terms of purposes, while you can use proxies for anything you want, FineProxy has 4 predefined packages – for Facebook, other social media, torrenting, and companies.
The server options that this provider has are the datacenter proxies. I won't be testing them today, but the options are as extensive as the rest of the packages.
The proxies may seem expensive when it comes to pricing, but FineProxy has an ace up its sleeve. Most datacenter competitors offer unlimited bandwidth, which is not something new. FineProxy moves to the top with the unlimited bandwidth it offers on its mobile proxies as well.
When it comes to pricing, FineProxy is affordable and very flexible. You can get as little as one proxy for several dollars and go all the way up to several thousand IP addresses. The prices themselves are not that expensive, and when you factor in the unlimited bandwidth, you get an excellent bang for the buck.
Another unique feature of FineProxy is the free trial and free proxies. The company doesn't state what kind of free proxies they have, but they are most likely free ones.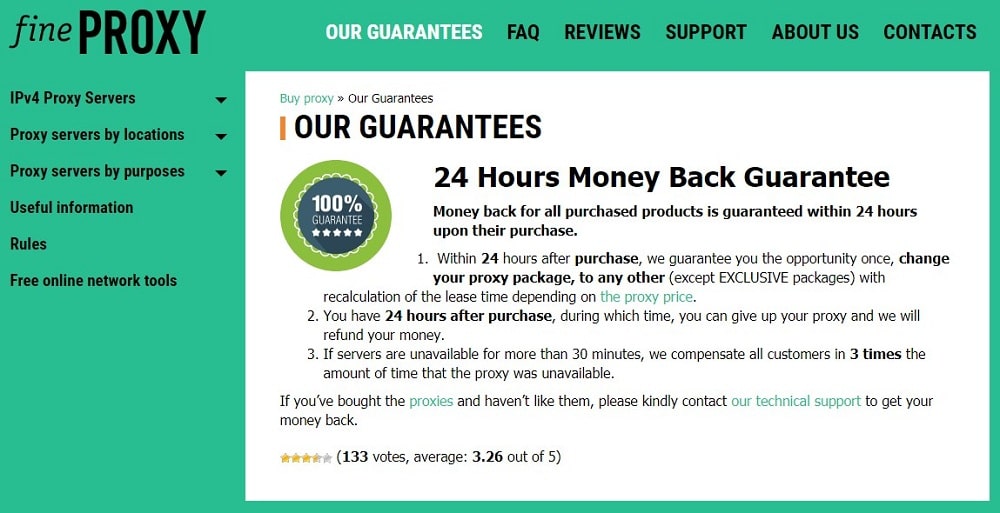 As for the free trial, you can get a testing account with proxies with a wide range of applications. The problem with it is that it's too short to do some proper testing.
Location of Proxy Servers
If you decide to get proxies from FineProxy, you need to be aware of the location limitations. It's not as bad as some of the other providers on the market, but it's not as extensive either.
The list of individual countries you can get proxies from are:
USA
Germany
China
UK
Australia
Canada
The Netherlands
France
Turkey
India
Poland
Norway
Vietnam
Spain
For the most part, FineProxy covers North Amerika, Europe, and Asia well. In the mixed proxy packages, you may be able to get some proxies from other countries. This is because FineProxy doesn't have enough to sell them as proxies from a different country.
To get a better picture of a proxy's performance, I need to test them and see how well they perform. FineProxy has some bold claims regarding the speeds the proxies have, so I had to verify that.
Working with proxies that don't perform well can be crucial in some situations. Higher speeds and low latency are ideal, but due to how proxies work, you cannot expect that. FineProxy claims that the proxies should not go below the 30 Mbps mark. Keep in mind that the minimum speed is for the mobile proxies, as datacenter ones are much faster.
Speed tests with FineProxyDetails of the Speed Test
IPs of proxies

Ping

 

Download
Upload
Unloaded
Loaded
194.104.9.121
38
45
110
26
102.64.120.154
47
120
100
25
88.218.67.22
67
113
64
57
185.77.220.132
4
18
370
120
213.166.78.78
42
60
90
69
45.138.101.180
38
52
150
31
193.56.64.201
22
84
120
45
5.181.2.180
5
13
310
140
31.40.252.162
22
84
110
76
94.231.216.216
21
80
130
45
45.76.227.176 (No Proxy)
2
137.83
382.47
IP (NO PROXY): 45.76.227.176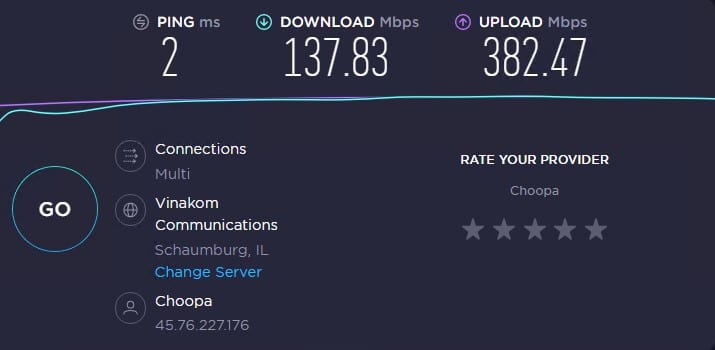 IP 1: 194.104.9.121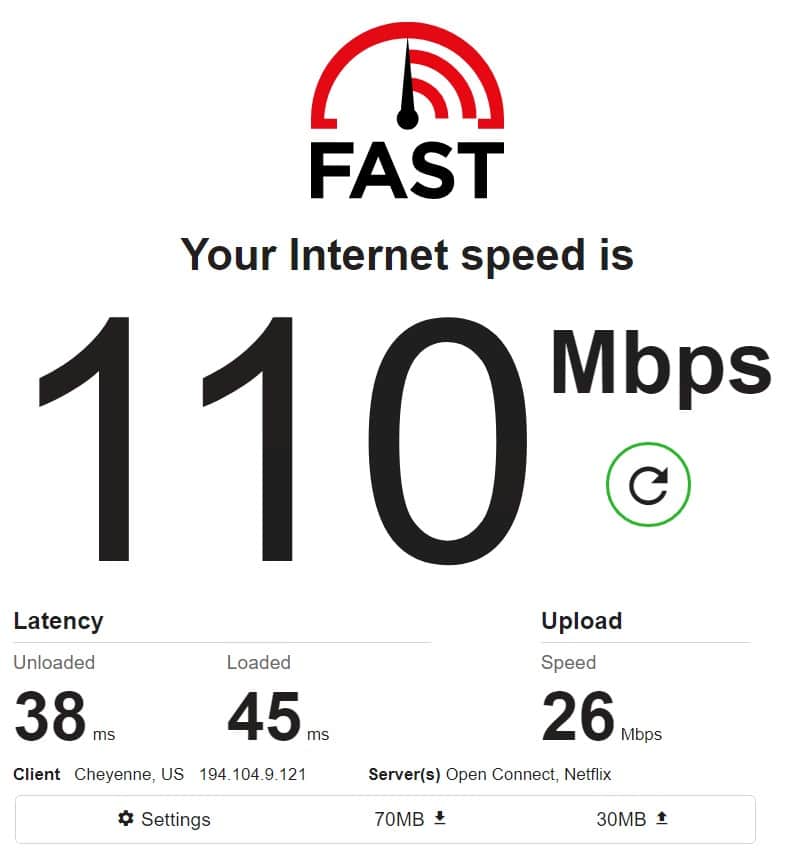 IP 2: 102.64.120.154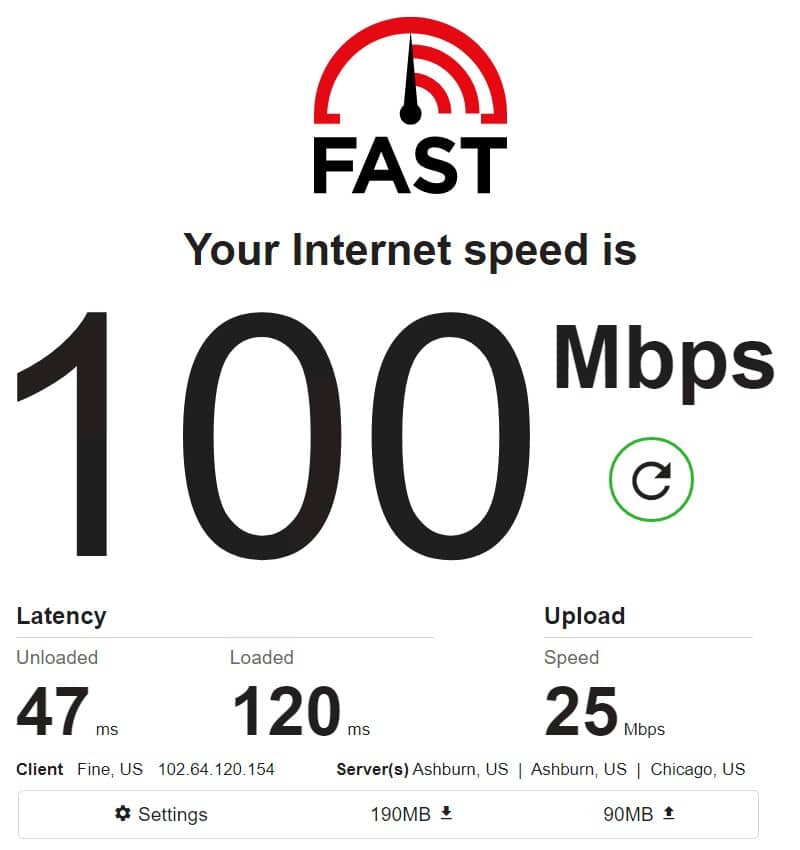 IP 3: 88.218.67.22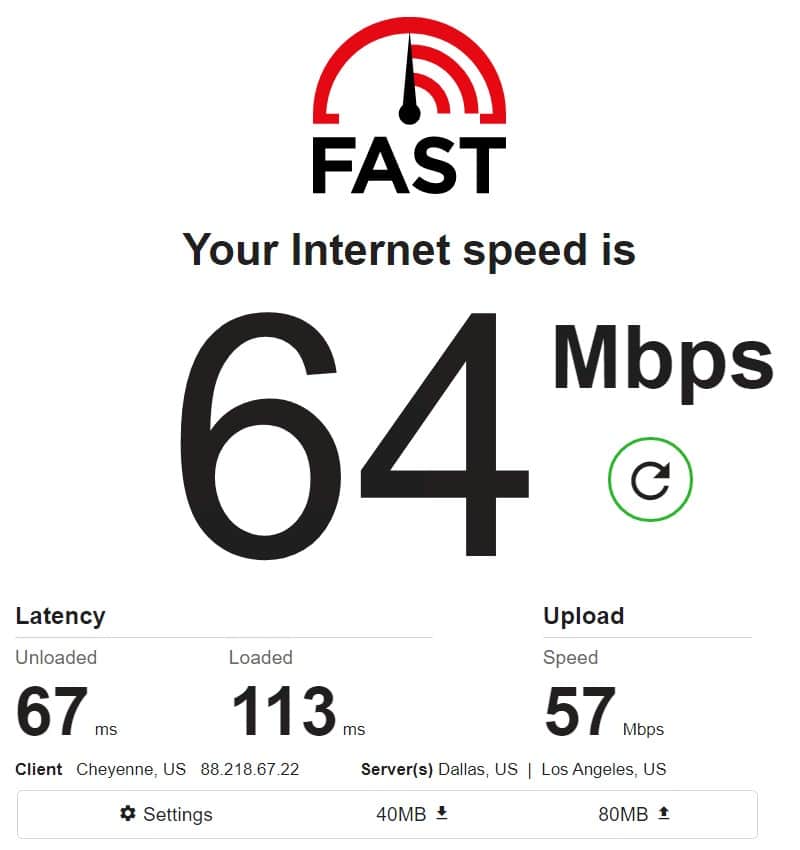 IP 4: 185.77.220.132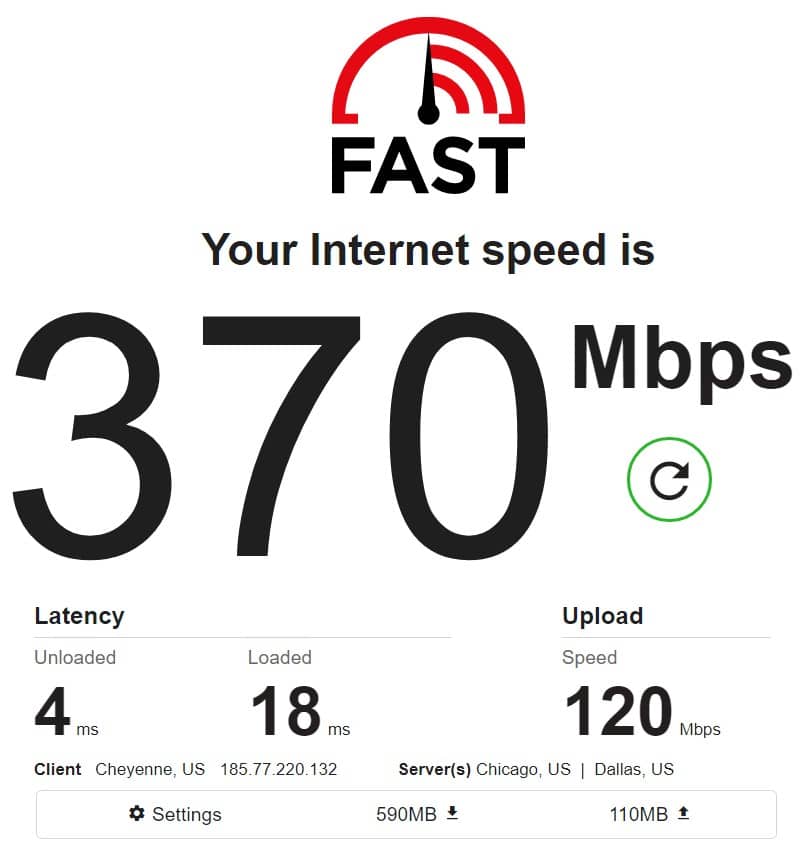 IP 5: 213.166.78.78
IP 6: 45.138.101.180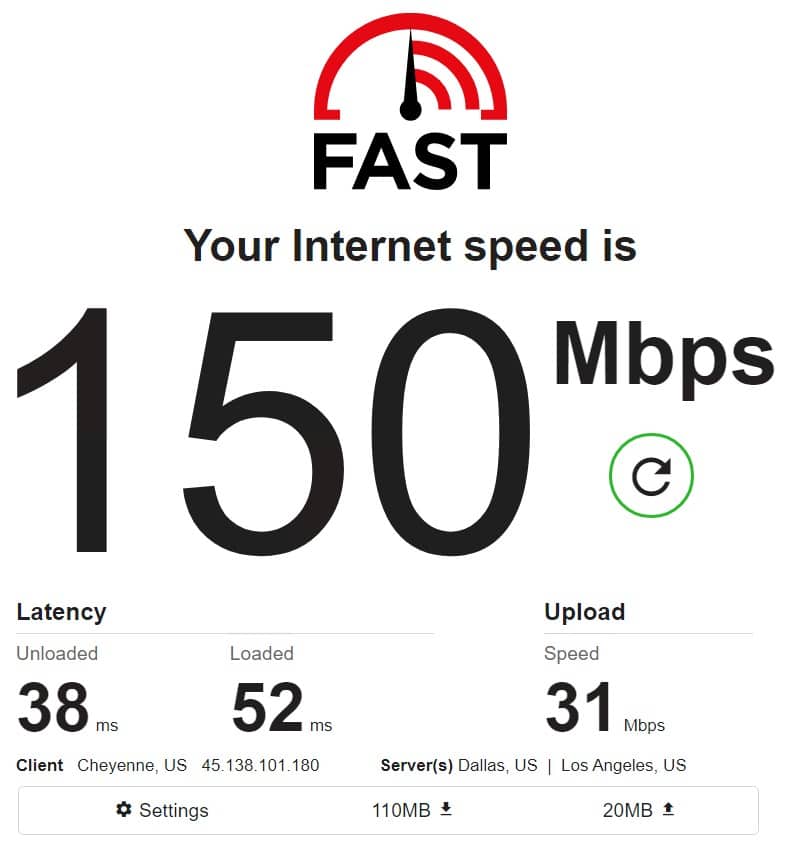 IP 7: 193.56.64.201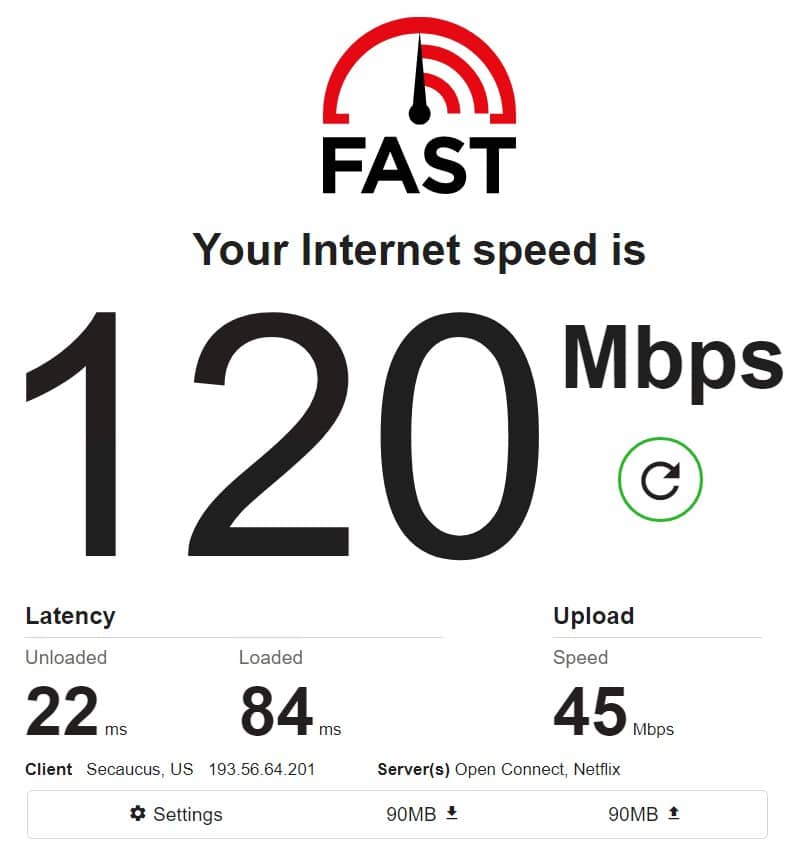 IP 8: 5.181.2.180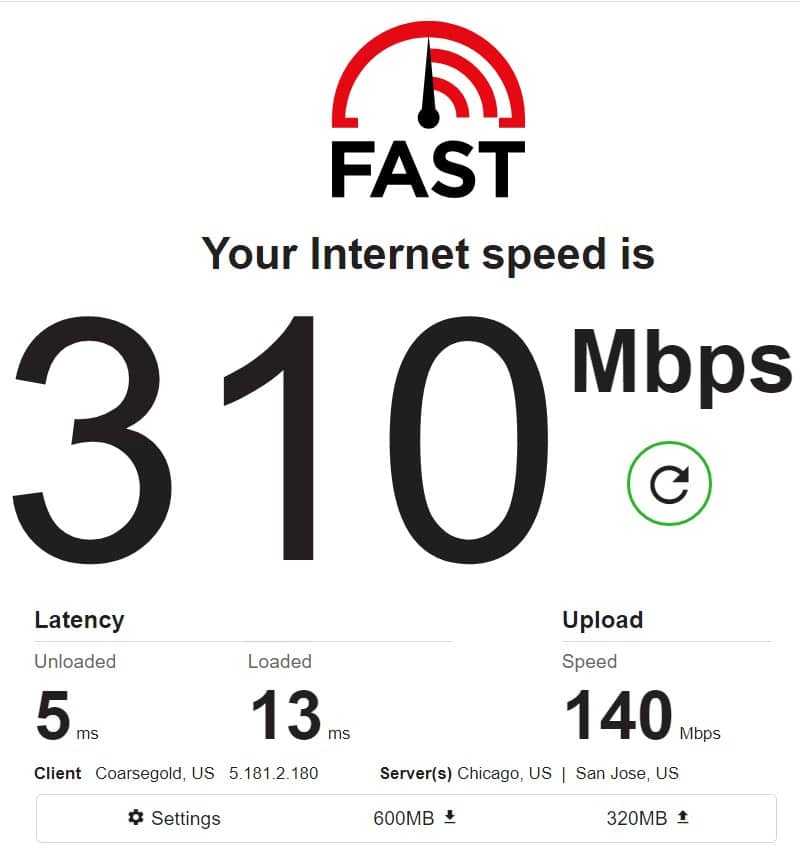 IP 9: 31.40.252.162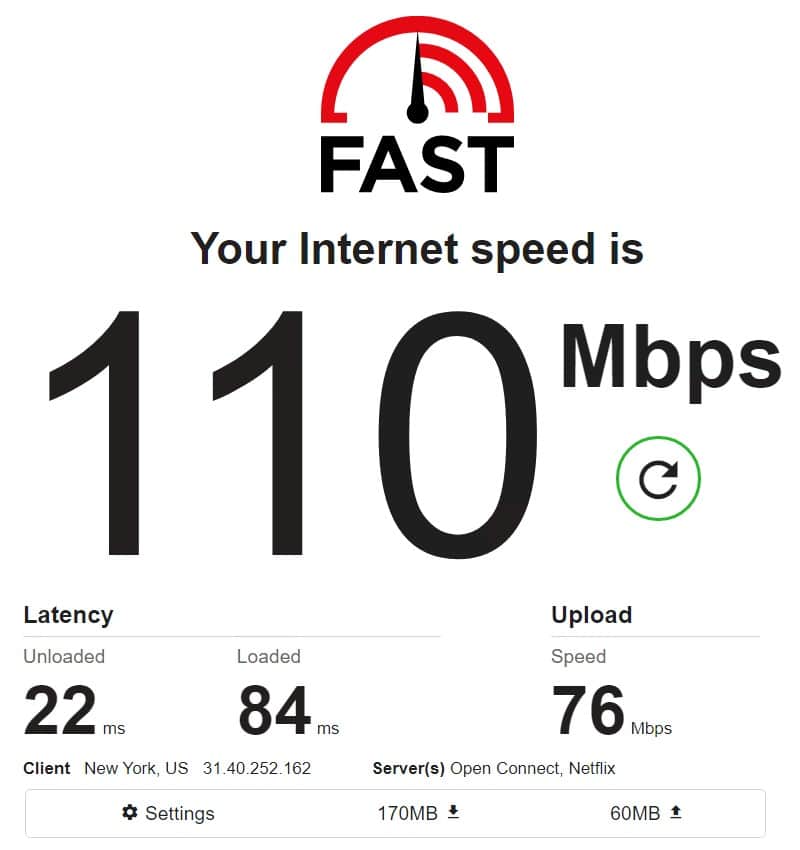 IP 10: 94.231.216.216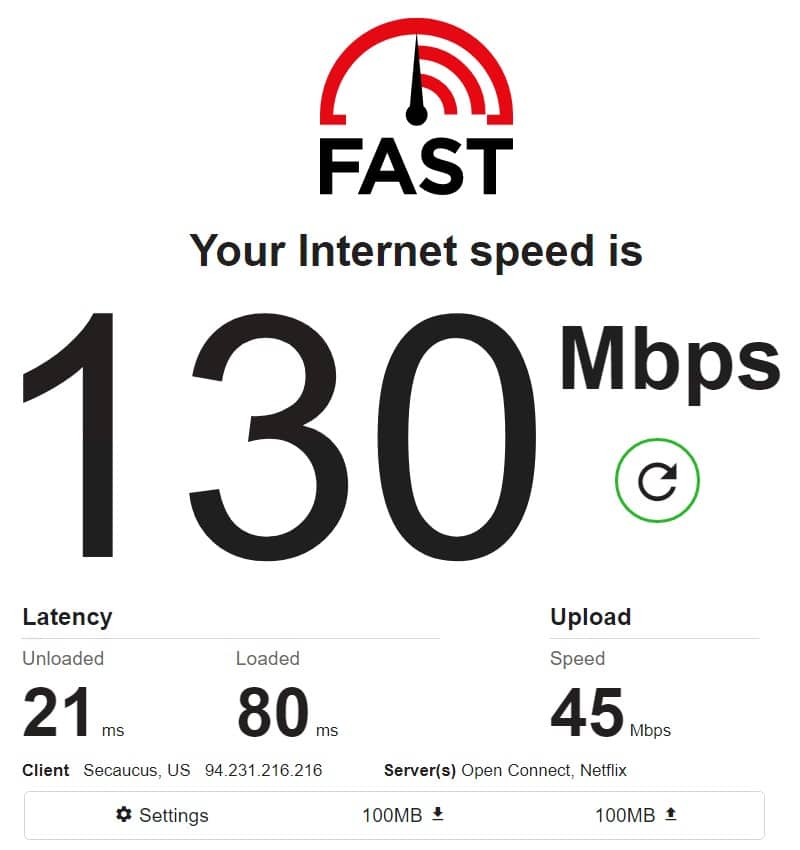 Looking at the numbers, I have to say I'm impressed. In the past, I've worked with mobile proxy providers that had claims of high speeds, but FineProxy is one of the best I've seen. The company claims that the numbers should be over 100 Mbps, but not below 30 Mbps, and the proxies deliver on that promise.
Only two of the results were below 100 Mbps, and there were two test results with latency below 10 ms. Considering the type of proxies, these are excellent results, especially if you consider that the coverage is not perfect worldwide, so lower speeds are to be expected. Despite that, it seems that FineProxy has some filtering process that eliminates the proxies with low performance.
There are 2 proxies with results over 300 Mbps which is more than some residential proxies I've tested in the past. Looking at the latency, the loaded tests returned higher ping times. While the numbers are not ideal, they are decent, especially if you consider that those tests were made under load.
Overall, I like the results and based just on that, I can say that FineProxy is excellent if you need higher speeds with lower.
GEOlocation Test / ISP Test
Geo-restriction is one of the most common reasons why people are using proxies. Whether it's for streaming or social media management, you want the proxy to hide your actual location successfully. This is achieved by mainly using residential or mobile proxies, so the website doesn't raise any red flags that a proxy is trying to access it.
To determine this, I ran an ISP and geolocation test to see how good FineProxy's IP addresses are.
IPs of proxies

 IP2Location

ipinfo.io

194.104.9.121
Location: New York City,New York,USA

ISP: TrafficTransitSolution LLC

Location: New YorkCity,New York,USA

ISP: ColoCrossing, TrafficTransitSolution LLC

102.64.120.154
Location: Denver,Colorado,United States of America

ISP: Fine Group Servers Solutions LLC

Location: Denver,Colorado,United States of America

ISP: Sharktech, Fine Group Servers Solutions LLC

88.218.67.22
Location: Sheridan,Wyoming,United States of America

ISP: Admin LLC

Location: New York City,New York,United States

ISP: Sharktech,TrafficTransitSolution LLC

185.77.220.132
Location: Sheridan,Wyoming,United States of America

ISP: TrafficTransitSolution LLC

Location: Washington,Washington, D.C.,United States

ISP: GigeNET,TrafficTransitSolution LLC

213.166.78.78
Location: Sheridan,Wyoming,United States of America

ISP: Auction LLC

Location: New York City,New York,United States

ISP: Cogent Communications,TrafficTransitSolution LLC

45.138.101.180
Location: F.E. Warren Air Force Base,Wyoming,USA

ISP: TrafficTransitSolution LLC

Location: Cheyenne, Wyoming,USA

ISP: Sharktech ,TrafficTransitSolution LLC

193.56.64.201
Location: Sheridan,Wyoming,United States of America

ISP: Auction LLC

Location: New York City,New York,United States

ISP: DediPathTrafficTransitSolution LLC

5.181.2.180
Location: El Portal,California,USA

ISP: Sysoev Aleksey Anatolevich

Location: Midpines,California,USA

ISP: GigeNET,TrafficTransitSolution LLC

31.40.252.162
Location: Sheridan,Wyoming,United States of America

ISP: Auction LLC

Location: New York City , New York ,USA

ISP: Cogent Communications,TrafficTransitSolution LLC

94.231.216.216
Location: New York City , New York, USA

ISP: LIR LLC

Location: New York City , New York, USA

ISP: DediPath,FITZ ISP LTD
Considering the type of proxies I'm testing, the results are to be expected. I only tested US proxies, but I believe that the results would be similar with IP addresses from other countries. One thing I didn't like was that several results showed two different locations. They are still US-based, but there is a discrepancy, something I'm seeing with many providers.
Nothing to criticize here, the results are as expected, and FineProxy provided excellent IP addresses.
IP address compatibility Test
The previous two tests are necessary, but you'd want to have proxies that won't be restricted when trying to access certain websites for specific situations. Some of them have implemented excellent proxy identifying systems that limit access to those kings of IP addresses. The main point of a proxy is to bypass that restriction, so I put FineProxy to the test.
I use several strict websites for this test, and the results are below.
IPs of proxies
IG
TW
Pin
YT
AZ
G
Netflix
CL
Nike
Adidas
194.104.9.121
√
√
√
√
√
√
√
√
√
√
102.64.120.154
√
√
√
√
√
√
√
√
√
√
88.218.67.22
√
√
√
√
√
√
√
√
√
√
185.77.220.132
√
√
√
√
√
√
√
√
√
√
213.166.78.78
√
√
√
√
√
√
√
√
√
√
45.138.101.180
√
√
√
√
√
√
√
√
√
√
193.56.64.201
√
√
√
√
√
√
√
√
√
√
5.181.2.180
√
√
√
√
√
√
√
√
√
√
31.40.252.162
√
√
√
√
√
√
√
√
√
√
94.231.216.216
√
√
√
√
√
√
√
√
√
√
45.76.227.176

VPS IP

√
√
√
√
√
√
√
√
X
√
*IG – instagram, TW – Twitter CL – Craigslist, Pin – Pinterest, YT – YouTube, AZ -Amazon, G – Google, CL – Craigslist
Mobile and residential proxies are ideal for these kinds of applications, so the table above is just as it should be. Every proxy I tested loaded each side with ease and had no problems. If you're after proxies for social media or sneaker websites and don't want any restrictions, FineProxy has your back.
Unlimited bandwidth in mobile proxy providers is not a common sight, and this is one of FineProxy's main selling points. The lack of a limit on the bandwidth combined with the speeds I got during testing means that you will have no limitations during usage.
One of the many things I like to see in a proxy provider is flexibility. FineProxy packaged its proxies in a way that's convenient for most people. You can choose proxies based on a location or by application. If those are not your primary criteria, you have the option to get a mixed package with a little bit of everything. On top of that, there are multiple packages in terms of the number of proxies you can get. You can go from one proxy to several thousand.
Two ways of authenticating
One thing I often criticize some proxy providers is authentication. While some of them offer only one type of authentication, FineProxy has two – IP binding and username and password. The advantage of having both is that you are flexible to access the proxies as you please. If you need them on multiple locations or your ISP provides you with a dynamic IP address, the username and password is the best approach. For static IP addresses where you don't switch positions too much, the IP binding could be time-saving.
In some cases, the lesser-known proxy providers don't have too many payment options, making them lessattractive for some customers. FineProxy offers plenty of payment options ranging from Visa and MasterCard to Yandex.Money, Paypal, and much more.
I'm not the type of person who would recommend going for free proxies, but I may make an exception in this case. Free proxies are usually a bad idea as a company does not manage them, and you have no idea where your traffic flows through. FineProxy manages the free proxies, so you are getting IP addresses with more unsatisfactory performance, but at least FineProxy is controlling them, meaning your data is slightly safer.
Some proxy providers suffer from overly complex dashboards where users can figure out which is what. When it comes to FineProxy, the dashboard isn't the most modern-looking, but it's easy and simple to navigate.
When I say simple, things are too simple. While there is no limit on bandwidth, I would have like to see some graphs or reports on bandwidth usage. In some cases, that can be essential.
In general, most of what you'll be doing on the dashboard is getting the proxies, renewing the subscription, and optionally change the binding IP address.
One of the many advantages that FineProxy has is the option to choose how you want to authenticate. Regardless if you want to go with the username and password combo or with IP binding, the procedure is simple.
If you're going for the username and password authentication, you won't need to tinker with any of the settings. You will need to use the same credentials for logging in to the dashboard.
For the IP binding option, the option to change it is right on the dashboard. All you need to do is click on "Change Binding IP" and enter your current IP address or the one you plan to use. One thing you'll notice is that if the binding IP address and the one you're currently using are not the same, FineProxy will inform you of that.
The biggest downside in terms of IP binding is that you can only bind one IP address. It makes things problematic if you use the proxies on multiple locations. In that case, you will need to update the IP address each time, and you'll need to wait 5 to 10 minutes for the changes to be updated.
There are only a handful of things that I don't like about FineProxy, and I may say that they are not as crucial. Things looked good in all tests, and considering everything; it's an excellent option for most people.
Editor's Rating
Features

Pricing

Reliability

Support
Usability
While it's not as flexible as some of the more expensive providers, it's still excellent for most people in terms of usability. The combination of datacenter and mobile proxies means that you can use it for scraping, data scraping, and more. I didn't test eh datacenter proxies but judging from the results I got with the mobile ones, I'm guessing that those will not disappoint.
One area where FineProxy is flexible is in the packages. There are tons of options to choose from, and you can get as much as you think you'll need. The best part of all is that all proxies come with unlimited bandwidth.
Pricing
Price-wise I wouldn't put FineProxy in the cheap basket. Instead, I would say that the prices are average or maybe going slightly on the expensive side. I usually find that to be a negative side, but considering that you get mobile proxies with unlimited bandwidth, this proxy provider is an excellent band for the buck.
Reliability
I cannot make any claims for all proxies in FineProxy's pool, but the ones I got for testing were excellent. They even managed to surpass my expectations and didn't encounter any issues with setting them up or blockage.
Support
The support section of FineProxy is excellent and covers quite a lot.
To reach out to someone at the company, you have tons of options that range from a phone number, email, or contact form. There is also an option to reach out via Facebook, Telegram, or Vkontakte. I wish I could see more companies with this extensive list of contacting them.
Before you decide to reach out, you can check out the FAQ section. It's not the most extensive knowledgebase globally, but it provides quite a lot of information in terms of proxies in general and how to use them.
Our Verdict
Before I got my hands on a few IP addresses from FineProxy, I was skeptical about how well they'll perform. I'm glad that I was proven wrong.
You can look as hard as you want, but I doubt you'll find superior proxies to these. The high speed and low latency, combined with the unlimited bandwidth, make these proxies very versatile for many applications. On top of that, the option to choose the location and number of IP addresses makes things even better. For people that are not interested in a single location, the mixed packages will provide you with a little bit of something from everywhere.
Despite how impressed I am, there are a few downsides. My biggest issue is the duration of the free trial. Getting only 30 minutes to test the proxies is not enough to do any proper testing. You do get a 24-hour money-back guarantee, but it still means that you got to pay.
The bottom line of today's review is: if you need proxies, check out FineProxy. The packages offer plenty without costing you an arm and a leg. I believe that you won't be disappointed.
User's Reviews & Rating
Stupid Proxy
Average rating:
1 reviews
Jun 9, 2022
Reset the google page and site page.....
---