Are you undecided on the best Footlocker bot to buy? Here we give you detailed information on the top ten Footlocker bots that will make copping sneakers simpler and quicker.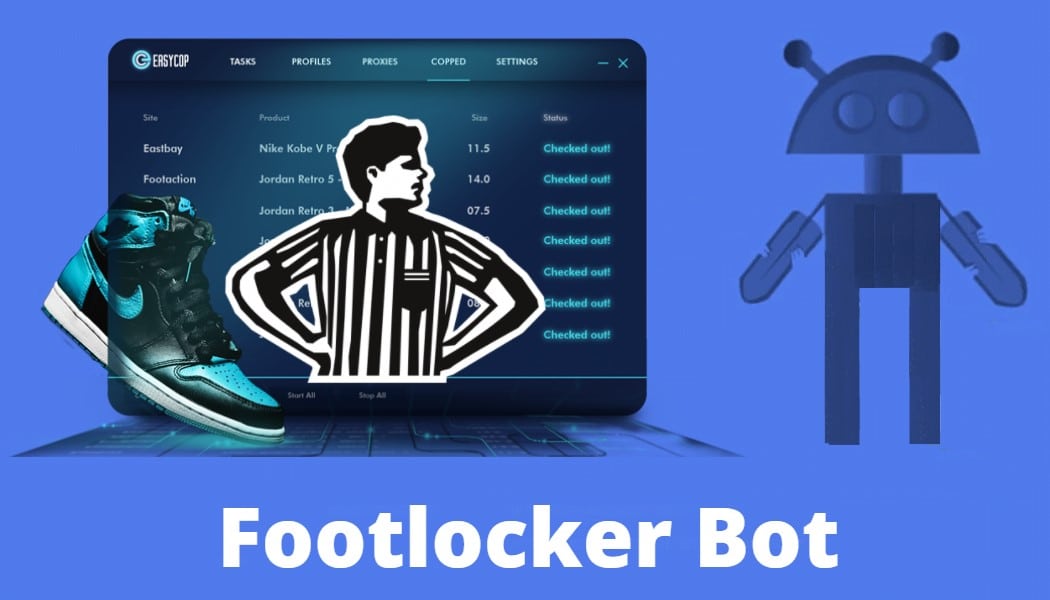 If you are on the lookout for the best Footlocker sneaker bot, you are on the right platform; here, we will give you a list of the best sneaker bots you can use to cop limited-edition Footlocker sneakers. Before we dive in, let us first know what sneaker bots are and why you need them in the first place.
Bots are automation software that helps you purchase items from retailer shops faster than doing it manually. It is the best instrument to use, especially when purchasing a limited-edition of things such as sneakers which are in high demand. They will help buy as many pairs as possible within a short period; some even enable you to resell the items and make significant profits.
Now that we know what bots are and why we need them let's look at the top 10 Footlocker bots that may be helpful.
---

CyberSole AIO is one of the best Footlocker bots you can get in the market. This bot's faceted capability allows it to finish buying as quickly as possible. Its CAPTCHA solver ensures that you don't encounter any purchase barriers. The mobile app for Android and iPhone enables you to monitor the bot from anywhere and generate as many tasks as possible.
This Footlocker bot only supports Windows PC, even though you can manage it with your iPhone. On the upside, if you are not successful in purchasing your product, the bot will check it regularly until it is available for purchase.
Pros
Enable the use in a mobile app
Unlimited tasks
High speeds
Constant rechecking of unsuccessful checkouts
Cons
Only Supports Windows
It doesn't support Champs and Eastbay
---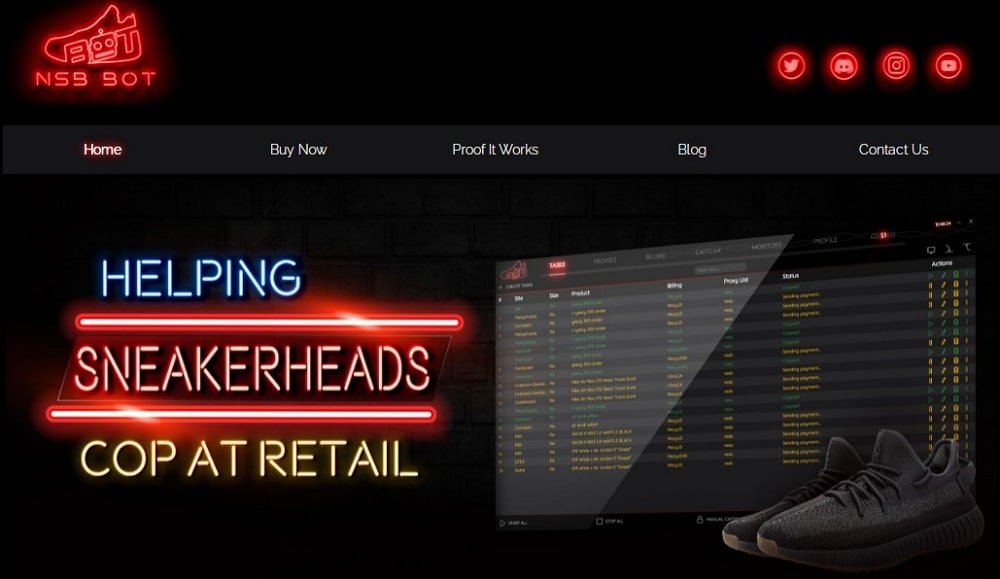 The Nike Shoe Bot is a popular sneaker bot with a proven track record of success. If you utilize it, it enables you to buy limited-edition footwear straight away. Some of the most significant features available include a captcha solver that ensures a smooth purchasing process.
They have a user-friendly layout that is perfect for novices. Moreover, they update the website regularly whenever shoe merchants change their purchasing procedures. Customer care is also responsive and may be contacted by Twitter, Discord, or email.
Pros
Compatible with Mac and Windows devices
Support Kids and ladies Footlocker department
Cons
It doesn't have many Footlocker support regions
Not suitable for people in need of few purchases
---
GaneshBot is among the few sneaker bots that support an expansive list of sites, including Footlocker. It takes a top position in being part of the fastest Footlocker sites available. The bot is simplified to enable you to create tasks and build your profile with much ease.
Its GUI and CLI features give you the option to choose from their user-friendly interface. They also have a solid anti-bot bypass feature that suppresses bot protection and gives you a stress-free user experience. Their customer support is also great as you get a 24/7 response on all queries.
Pros
Fast connections with no downtime
Over 650,000 successful checkouts
Easy to navigate interface
Multiple purchase options
---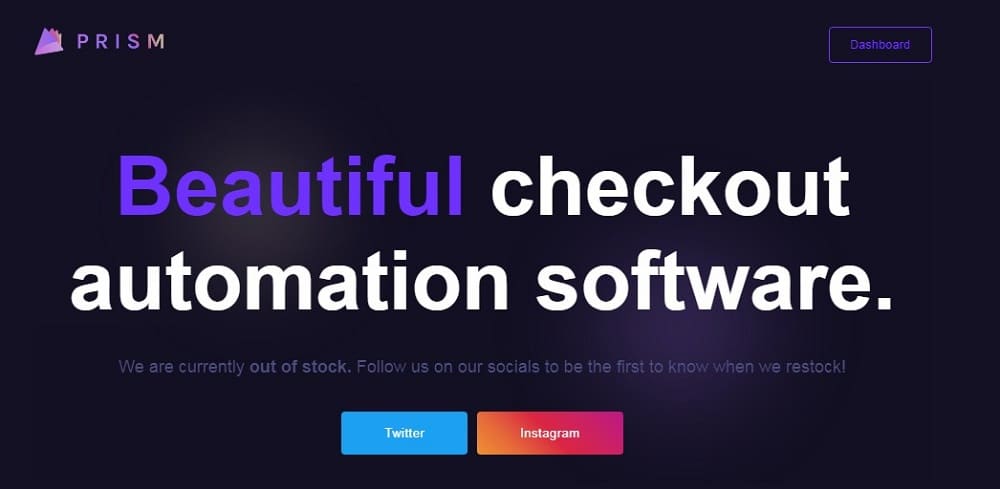 PrismAIO is a popular Footlocker bot that is frequently limited because of its efficiency. Many people have been attracted to this bot because of its clean, modern, and intriguing features. It's also surprisingly easy to use and provides options for purchasing sneakers from a range of retailers. This bot emulates human behavior across a variety of websites, helping it to avoid anti-bot filters.
They've also completed more than 70 thousand effective checkouts, with an aggregate of 250 per client. Regularly check their Twitter and Instagram accounts to determine when the bot will be available to buy.
Pros
Fast connections with limited downtime and network failure
Responsive customer support
Has anti-bot filter bypass and captcha resolver
Cons
Expensive to maintain
No refunds
---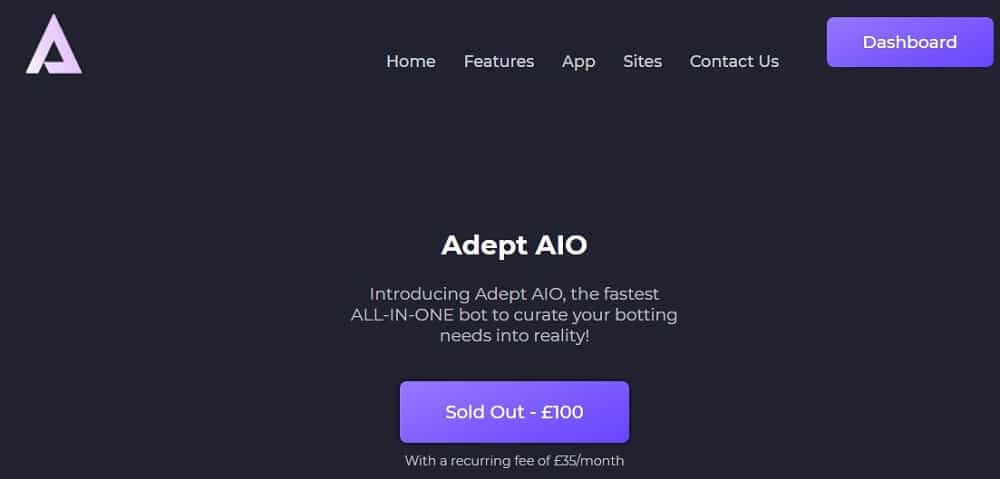 Do you want an affordable and reliable bot to support your copping? If so, you need to try Adept Bots. It is a popular sneaker bot that has an excellent performance on Footlocker sites. The bot offers one of the fastest speeds in the industry and has a 99% success rate for all its purchases.
On top of that, it is enabled to support proxies and has a mobile app to allow you to cop at any time. They also have a restock mode which gives you a notification once the bot is available for purchase. They have an automated captcha solver to maintain a high success rate, which helps make your copping process more seamless. Their customer care is also pretty efficient and offers maximum support for customers in real-time.
Pros
It comes with a task manager
Enables you to run the infinite multithread task
It has a check out history features
Offers instant notifications.
Cons
Not economical for smaller purchases
No free trials
---

Torpedo AIO has risen to become one of the most successful Footlocker bots. It offers excellent speed and connection. Captcha resolution and instant anti-spam filter evasion are among the bot's numerous top features.
Despite being young in the sector, they have successfully outperformed some of the most established suppliers with their low prices. They have a great reputation for successful checkouts and excellent Trustpilot ratings. It is also regarded as one of the most user-friendly platforms due to its user-friendly interface. Their customer support is excellent; they reply quickly to inquiries and provide the finest services.
Pros
Support Windows and iOS devices
Performs regular updates
It comes with a proxy support feature
Cons
It doesn't support Mac computers
A bit expensive
---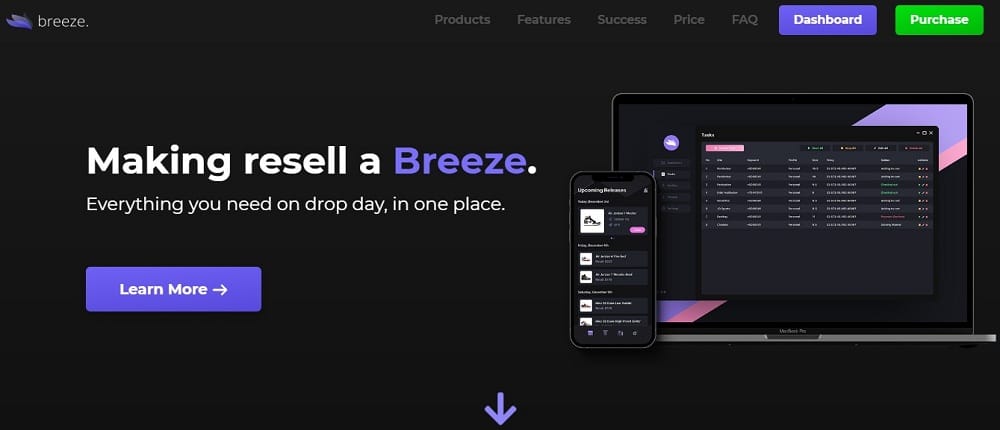 Breeze AIO is another great Footlocker bot you can use for copping online stores. It is an all-in-one software that is compatible with various sites to help customers buy limited edition items. Their consistent updates ensure that users get the latest information to give the best user experience.
They have a feature that enables you to get instant checkouts and notifications of the latest releases. It is an efficient and easy-to-use software that gives you top-notch services. In terms of speed, they are simply unbeatable; their superfast connections ensure you get a smooth and reliable purchase process.
Pros
Purchases come with a free iOS companion app
Simple to use interface
Enable you to run unlimited tasks at no extra cost
It doesn't have cookies
24/7 customer support
Cons
Not compatible with Mac PCs
No refunds
---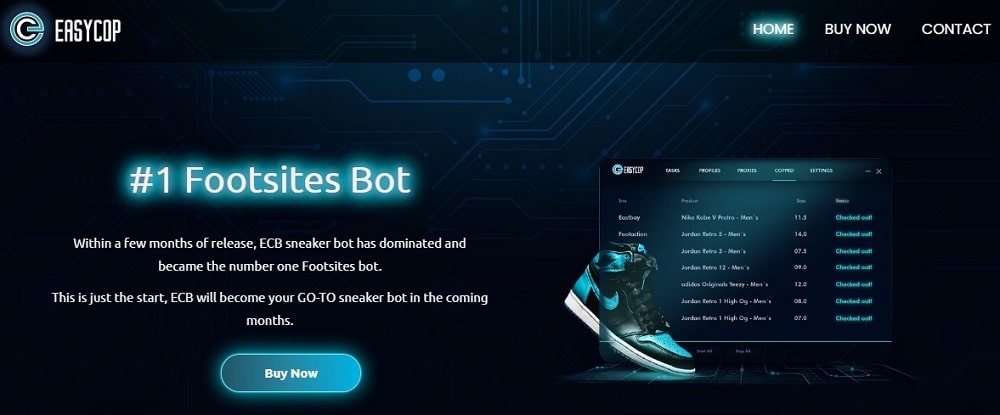 EasyCop is best known for its high connection speed and ability to bypass strict anti-spam filter sites like Footlocker. This sneaker bot is considered the number one Footlocker bot due to its excellent performance and zero block rates.
They offer some of the most amazing special tools, including a profile converter, a proxy tester, and a browser spoof. With them, you also get automated updates and run unlimited tasks without buffering. They take pride in their over 80% success rates, all thanks to the super-fast checkouts they offer.
Pros
Real-time customer support
Proxy support
Compatible for Windows and Mac computers
Regular refreshments
Cons
A bit expensive
Uneconomical for smaller purchases
---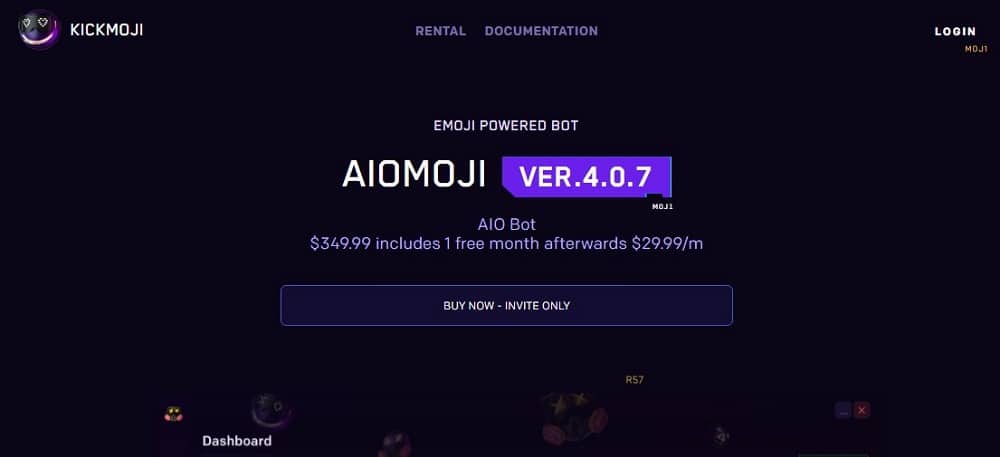 Kickmoji is an excellent bot that is optimized for speed and efficiency to offer the best Footlocker performance. It comes with powerful features that help dominate limited releases. They have a feature that enables you to create task groups to correctly manage your activities on the platform.
The bot is easy to use; this is made possible by their launcher, GUI, and CLI features that allow you to run tasks from your home computer. They have a high success rate that ensures you can check out your purchases in real-time.
Pros
Responsive customer support
Superfast connections
Proxy support
Favorable pricing
Cons
Do not offer a free trial
Have no clear refund policy
---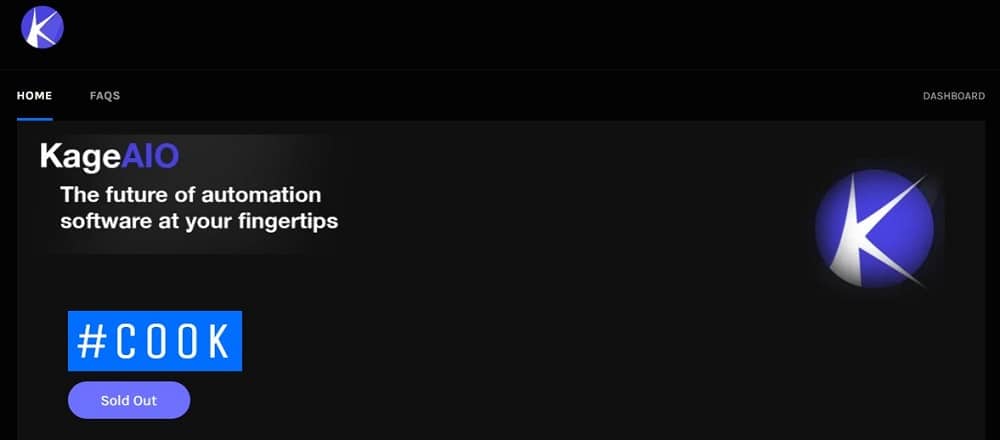 KageAIO has made it easier and better to purchase exclusive Footlocker sneakers. It is an automated bot that offers the fastest copping speed in the industry. They constantly update their bot to ensure it has the latest features to help you secure successful purchases.
Instead of storing any of your card information for security purposes, they send it directly to the vendor. In addition, the software is always on regular upgrades to ensure they are compatible with the Footlocker website at all times.
Pros
Lightning-fast speed
Easy to use interface
Automated captcha resolver
They offer exclusive discounts
They have a full-time customer support system
Cons
Expensive
Not great for purchasing few items
FAQs about Footlocker Bot
Is Footlocker allowed to use bots?
Just like most other vendors, Footlocker doesn't allow the use of bots for purchases. However, if they discover you are using one, they will only ban your IP address, but no legal charges will be on you.
Which is the best Footlocker bot?
Choosing the best Footlocker bit is purely an individual decision to make. Every bot is unique in its way, so you should choose one that sorts your needs in the best way possible. Check the benefits of each bot we have listed and also see its shortcomings. After that, you will be able to make an informed decision on the same.
How can I increase my chances of success?
Proxies may have to be incorporated into your bot to have better success rates. That way, you will be more competitive and get better results.
Conclusion
All the above-discussed offer excellent performance for Footlocker. To get the best one for you, you should know what you need from the bot. If you've got minimal cash, you may have to go for a lower-priced bot and vice versa.
---