Bots cannot work on their own, so you'll need to pair them with decent Yeezy proxies. If you don't know where to look or haven't used proxies before, today's guide should help you out.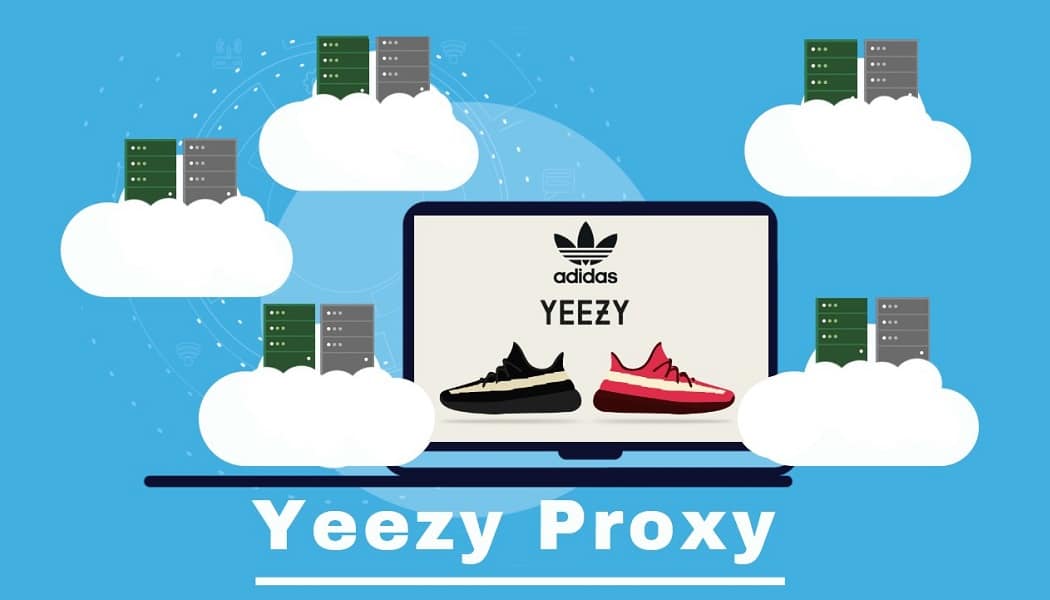 Roughly 6 years ago, a collaboration between Kanye West and Adidas resulted in Yeezy, one of the most sought out sneakers on the market today. Sneakers aside, you can also find some other merchandise like shirts, jackets, socks, etc.
The biggest problem we've seen in recent years regarding getting these kinds of products is getting them. The number of people interested in getting them is often higher than the stock, leading to many unhappy customers.
If you've ever been in that kind of situation, you are in luck; there is a solution. In recent years, many companies or individual developers have developed sneaker bots. It enables you to order a pair of sneakers in an instant, much faster than any human could. The problem with them is that to work as designed; you need to use them with proxies. This is what I'll be talking about today.
I've reviewed tons of sneaker bots in the past, which you can find on our website. Once you've chosen your bot, you can go back here and check out my list of Yeezy proxies.
Since there are tons of proxy providers on the market, I won't be able to cover all of them. Instead, I've chosen the ones that I believe are the best for this scenario.
---
The Best Proxies for Yeezy Supply
One thing I would advise when it comes to Yeezy proxies is to use residential ones. Sneaker sites are rigorous, and datacenter proxies will not work. Apart from the residential proxies, I will also mention mobile ones if you want to kick it up a notch.
---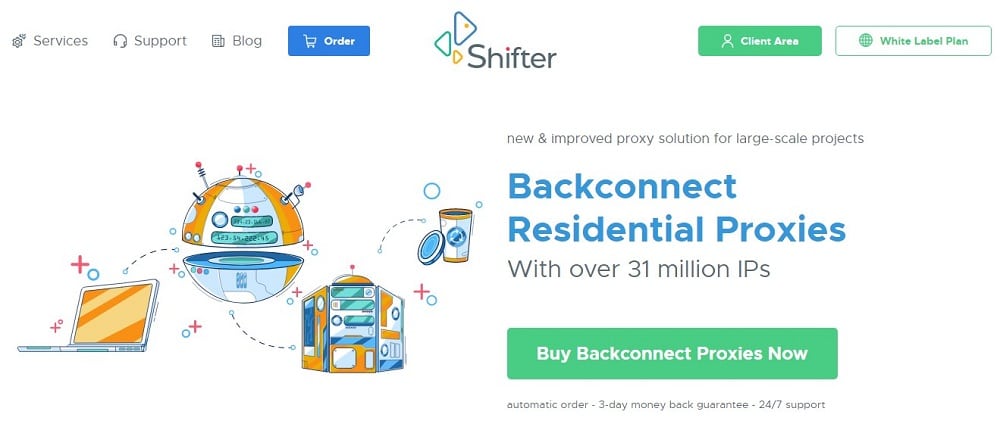 The list doesn't start off with the most popular Yeezy provider, as I usually do. Shifter has always been in the shadows of the big players but managed to grow.
The company has over 31 million Yeezy proxies in their pool, which is an incredible number. What is not so excellent is the location. Shifter claims to have IPs in almost every country globally but doesn't disclose the list.
The pricing plans and features are linked. You can get basic and special proxies, but the special proxies are the best choice for your Yeezy usage. They are slightly more expensive, but you get proxies with better geo-targeting features. The pricing packages are uniquely structured, and you pay for the number of proxies you get, and you can get as little as 10 and as much as 4000 Yeezy proxies. A great feature that Shifter has is that there is no limit on the bandwidth.

When it comes to testing, you may not like the offer. There is no free trial available, and you are left with the 3-day refund option. The downside is that for Yeezy, you cannot test the proxies and retry, so you will have to risk it.
Pros
Unlimited bandwidth on all packages
More than 31 million Yeezy proxies globally
Multiple pricing options
Cons
Not the most affordable provider
A free trial is not available
---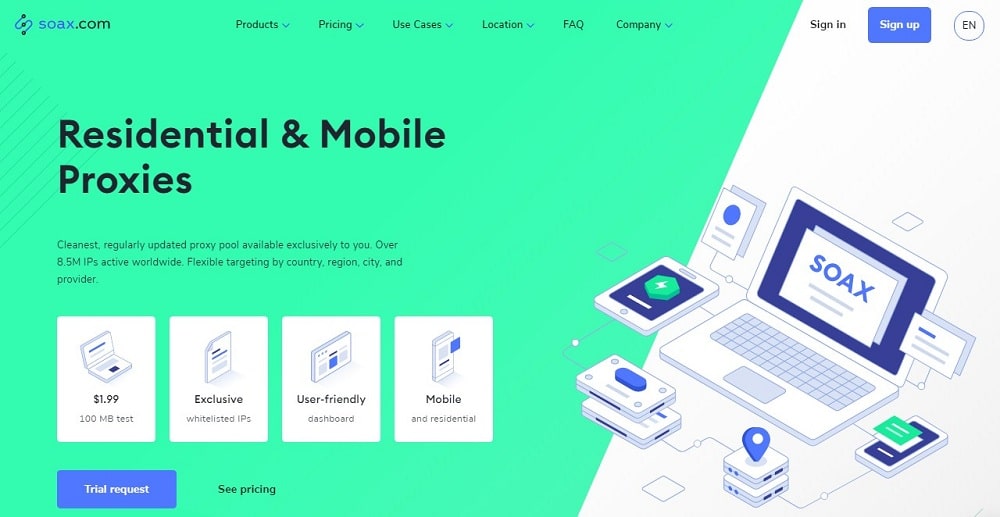 If you are looking for a more affordable Yeezy proxy provider, then Soax may be a good option. It doesn't offer as much as Shifter, but it has proven to be a reliable provider.
The good thing about Soax is that it has residential and mobile proxies as well. The pool of IPs consists of over 8.5 million Yeezy proxies, where 5 million are residential, while 3.5 million are mobile. Location-wise you can get them from over 120 countries, which is decent. As for the features, this is where it offers less than the previous provider. You don't get any fancy features, just the basics.
When it comes to prices, Soax is a great provider with affordable offerings. The residential and mobile Yeezy proxies come in a variety of 4 packages, and you have a limit on the included bandwidth but can access all proxies in the pool. As a bonus, the custom plan is a nice touch for those that need bigger bandwidth limits.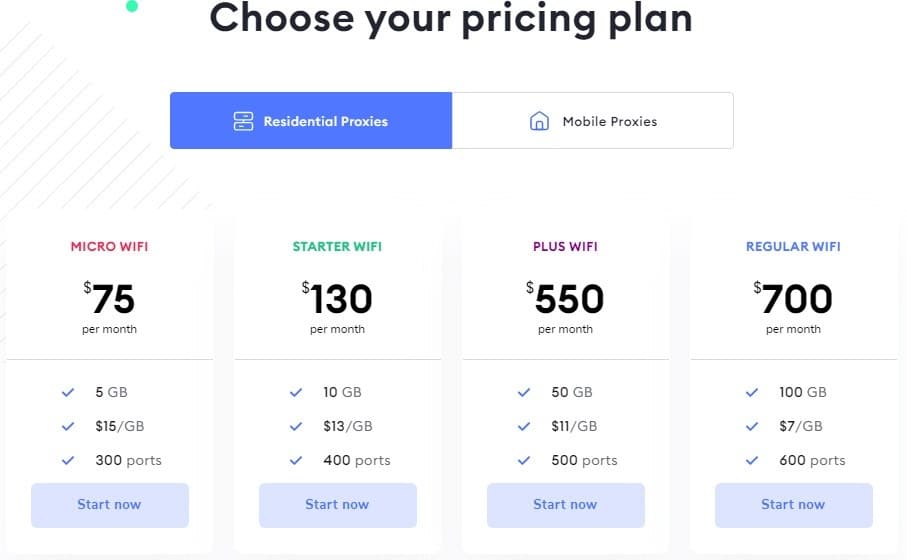 On the website, Soax claims to have a free trial, but that is not entirely true. You will get a trial package for $1. The price isn't too high, but the fact that it's not really free is what I don't really like. As for the duration, you can play around with the proxies for 3 days after the payment.
Pros
Affordable
Over 8.5 million residential and mobile Yeezy proxies
You can get your proxies from over 120 countries
Cons
Not the most feature-rich provider
No unlimited bandwidth
---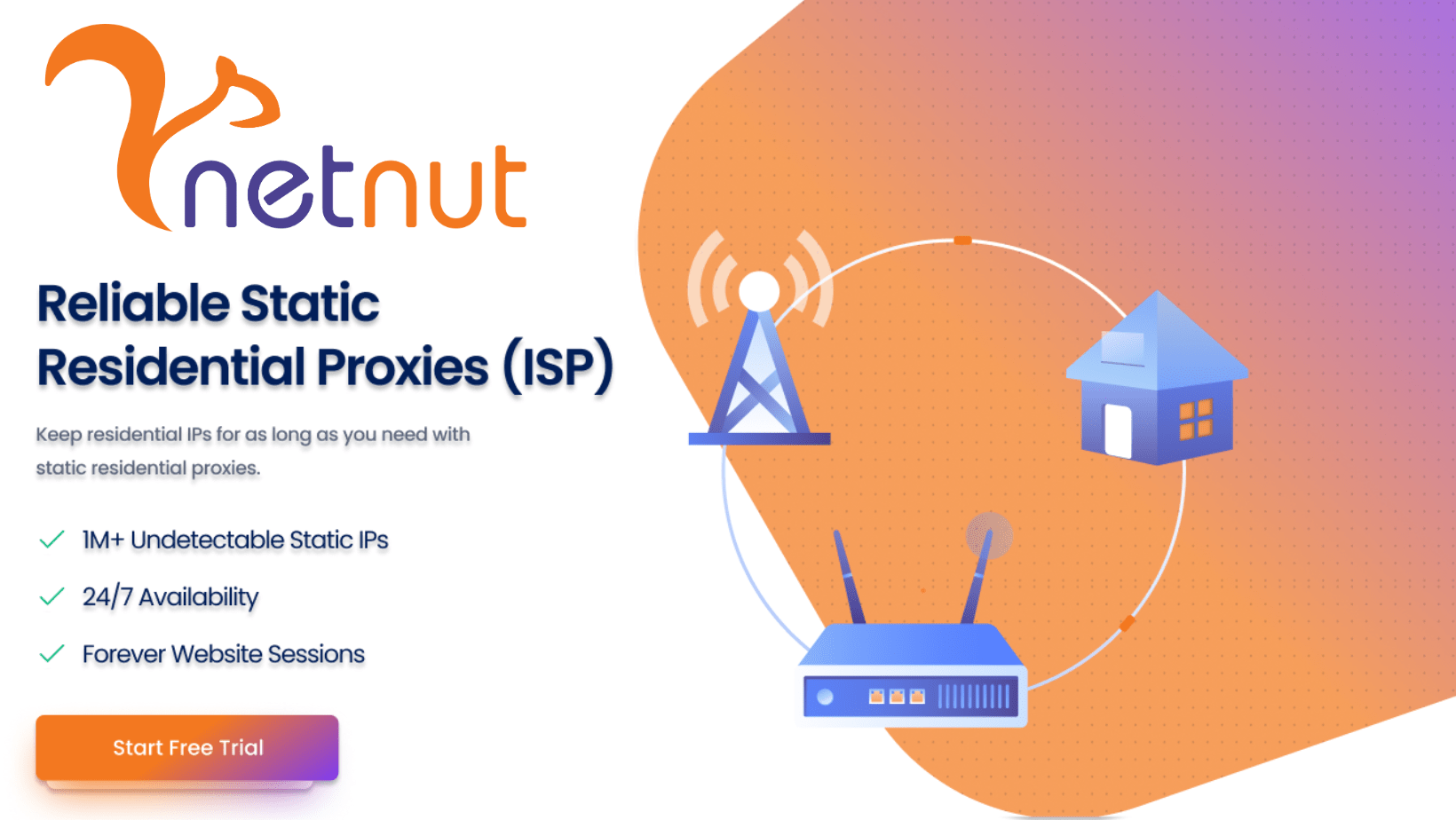 When it comes to copping those coveted Yeezy sneakers, speed is everything, and NetNut's premium proxy service has got you covered. Their static residential proxies are lightning fast, capable of outpacing even the most stubborn anti-spam bots that guard those dream Yeezys. With NetNut's amazing features, you'll have every chance to steal a match on your favorite Yeezy kicks again!
Among its collection of 52 million strong residential IPs, NetNut boasts 1 million static IP addresses from various cities around the globe. This extensive range of IPs gives you a clear advantage in outsmarting vigilant spam bots and leaving your competition behind. No matter where you are, you can effortlessly secure those sought-after Yeezy sneakers.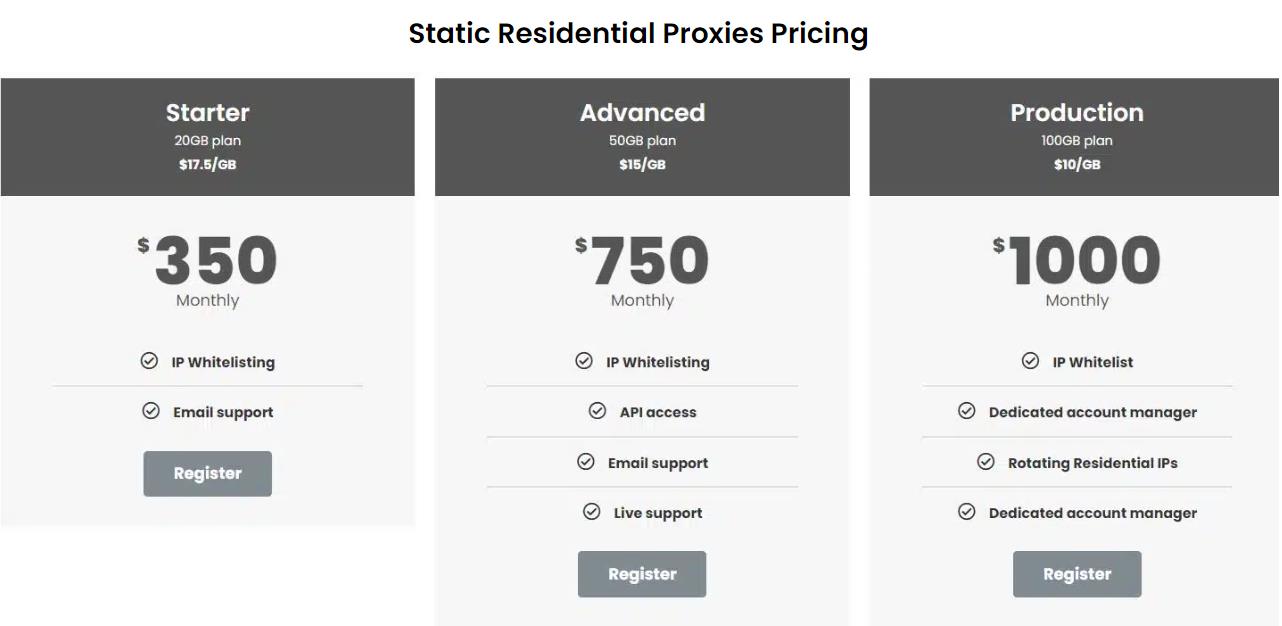 NetNut's proxies, with its one-hop connectivity and P2P partnership, are designed for speed, ensuring you're at the forefront of copping the best Yeezy shoes with ease. Say goodbye to worries about Yeezy sneaker bots causing trouble. Unlike regular proxies, NetNut's static proxies let you surf for Kanye's Yeezys just like a regular person from anywhere in the world. Bots see your IP as just another individual from different places. If you want a smooth experience without any hiccups when copping Yeezy sneakers, choosing NetNut's residential ISP is the clever move.
Speaking of clever choices, NetNut offers a free trial of their residential proxy service that lasts for 7 days. All you have to do is sign up on their website and enjoy the free trial. No credit card is required. NetNut's plans are affordable for large businesses, professionals, and sneaker enthusiasts alike.
Pros
Over 1 million Static IPs
Global Coverage
Zero IP Blocks: Zero CAPTCHAs
Lightning-Fast Data Collection
Cons
API Documentation Lacking Detail
---

People looking for one of the cheapest residential Yeezy proxies on the market may find Stormproxies the best option. You don't get as nearly as the others, but you shouldn't expect it at that price range.
Stormproxies has only 40 thousand Yeezy proxies in their IP pool, and they are located in the US and EU. In other words, the flexibility is minimal. While we do know that the proxies are in the US and EU, we can't tell the states or countries they come from.
The prices are very affordable, and despite that, you get something that most of their competitors don't have – unlimited bandwidth. You can choose from several packages and reach from 5 to 50 ports. The entire pool is at your disposal, and you can set the Yeezy proxies to either be rotating or sicky for a maximum of 5 minutes.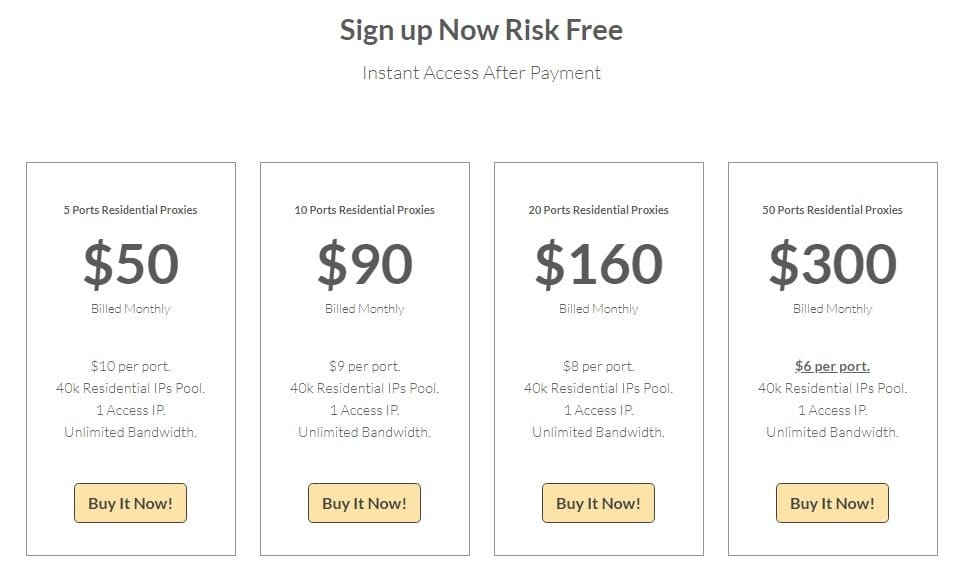 Considering how cheap the proxies are, a free trial was never an option. You can purchase a package and test it for 24 hours. If you don't like it, you can ask for a refund.
Pros
One of the most affordable Yeezy proxy provider
Bandwidth is unlimited
The sticky session can hold the same IP for up to 5 minutes
Cons
Location options are minimal
The pool of proxies has only 40 thousand IPs
---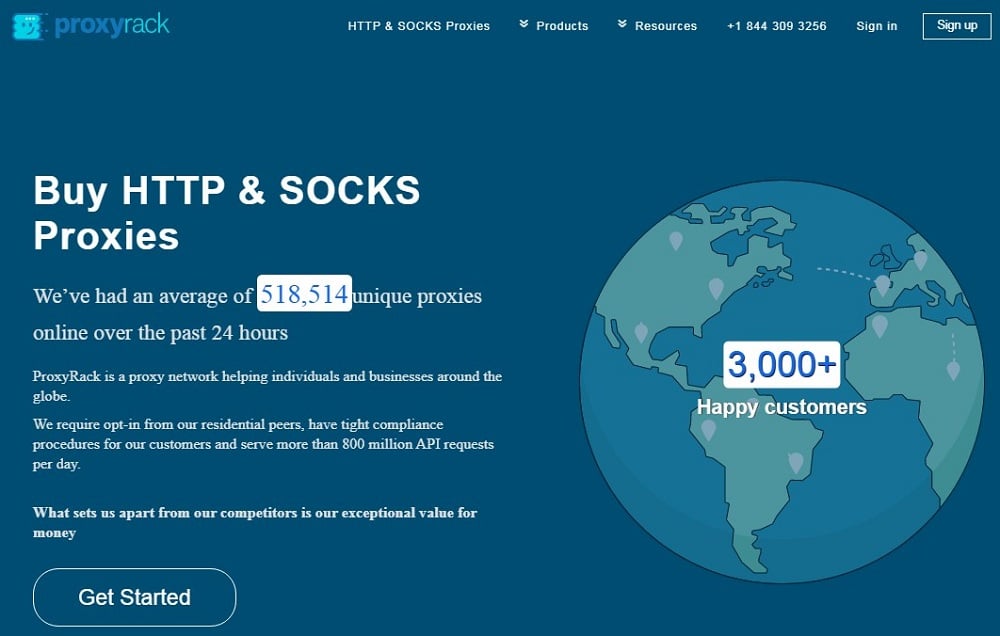 This Yeezy proxy provider had a slow start but seemed to have managed to climb up the ladder.
There are well over 5 million IP addresses in the pool of Yeezy proxies, which is not a lot, but it's a decent number. As for the locations, Proxyrack claims that you can get proxies from over 140 countries. Since that information is not available on the website, you'll have to take their word for it. As for features, you can get rotating or sticky sessions with a geo-targeting option to get them from the country you need. The second option depends on the type of Yeezy proxy you get.
One thing I don't like too much is the pricing structure. Proxyrack doesn't have multiple packages for you to choose from. Instead, your only option is between 3 different types of proxies you can get. There are unmetered, premium GEO and private Yeezy proxies. The first one comes with unlimited bandwidth, the second one offers geo-targeting, while the third one gives you access to their premium Yeezy proxies. If none of these work for you, you can also ask for a custom tailed package.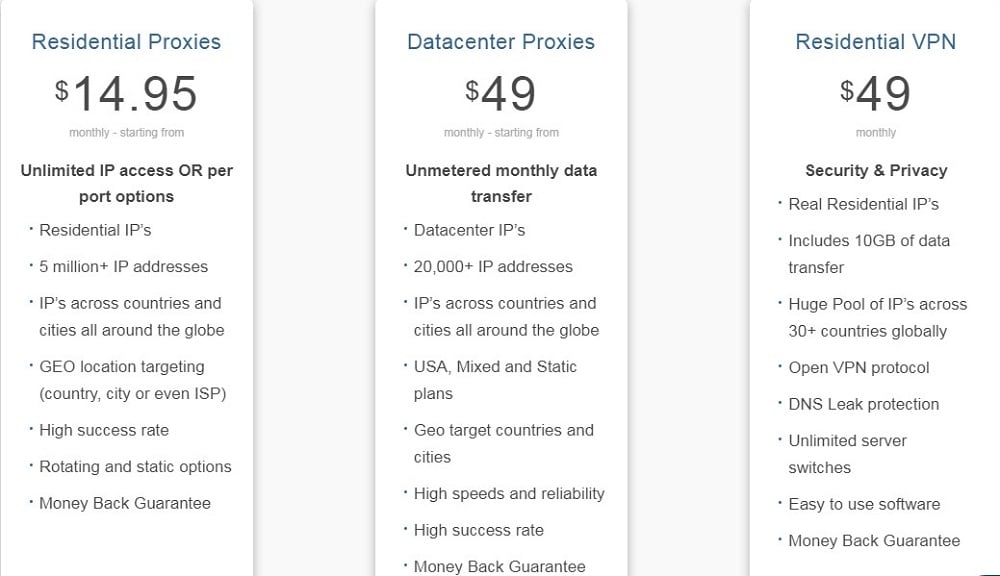 You cannot test the Yeezy proxies for free, meaning you will need first to purchase them. The good news is that there is an option to ask for a refund, but the bad news is that there are quite many conditions around it.
Pros
Over 5 million proxies
Option to get unlimited bandwidth
Multiple Yeezy proxy types available
Cons
The refund policy has multiple conditions
There are no packages with a different pricing structure
---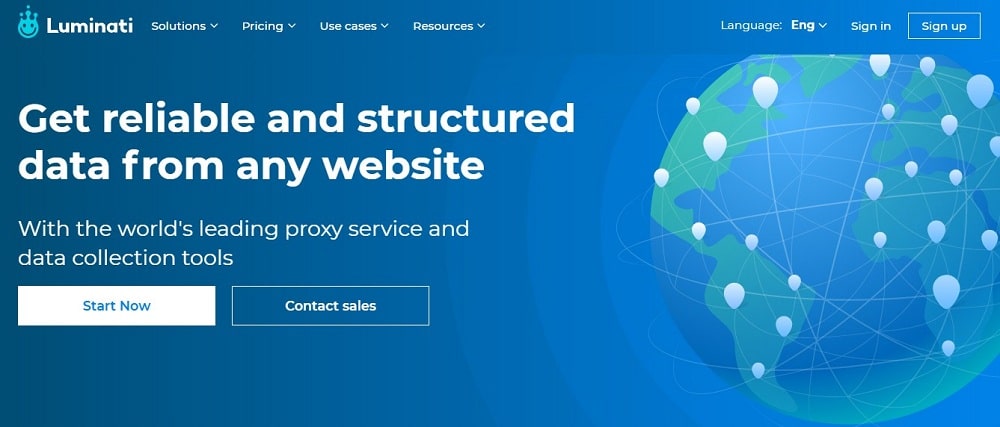 This Yeezy proxy provider doesn't need an introduction. Luminati is the best of the best when it comes to proxies, and with good reason.
Luminati's Yeezy proxies pool consists of over 72 million residential and over 7 million mobile IP addresses. These numbers make Luminati the biggest proxy network in the world. Speaking of the world, you can find Yeezy proxies from every single country in the world. The residential ones have a bigger coverage than the mobile ones, though.
On the feature side of things, there is hardly anything that you feel missing. The huge pool and set of features come with a hefty price tag. While Luminati has it all, you are looking at one of the most expensive providers on the market.
Both the residential and mobile proxies come in 4 packages and are limited based on the included bandwidth. One thing you'll find useful in this Yeezy proxy provider is their pay-as-you-go package. Instead of paying for the entire month, you can get as much bandwidth for as long as you need.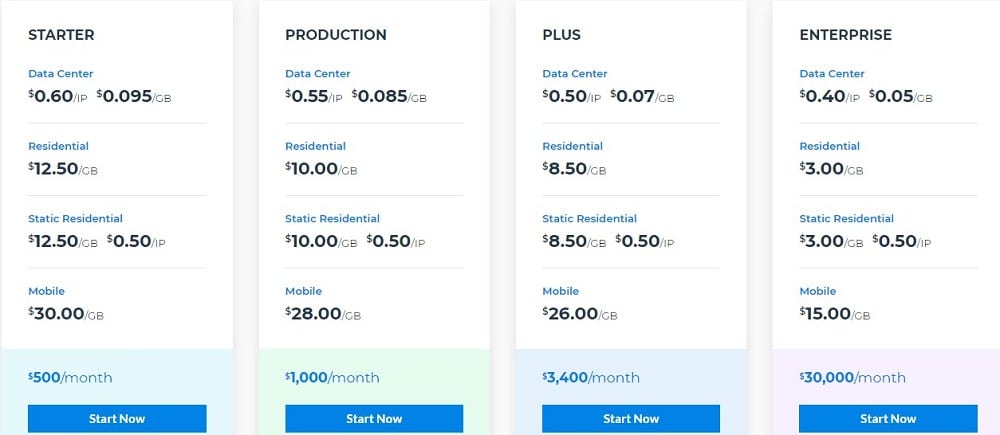 Considering the price, Luminati decided to offer a trial option. You can test the proxies for up to 7 days and determine if they perform as you need them to.
Pros
The biggest Yeezy proxy network in the world
Free trial available
Pay-as-you-go plan
Tons of features available
Cons
No unlimited bandwidth
There are much cheaper options
---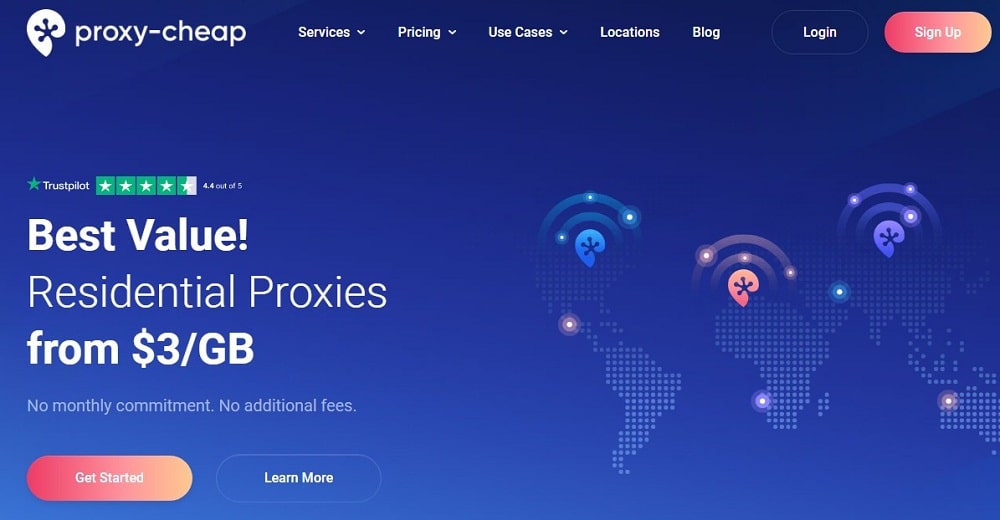 Speaking of cheap, the last Yeezy proxy provider on this list is Proxy-Cheap. Regarding the price, you can compare it with Stormproxies, but unlike that one, Proxy-Cheap has lots more it can offer.
For starters, it has residential and mobile Yeezy proxies. The pool of residential ones has over 6 million IP addresses, while the number of mobile ones is unknown. The residential proxies come from almost 130 countries, and the mobile ones come from 11. On the feature side of things, you will find a decent dashboard with more or less the necessary options you'd typically find with other providers.
The residential Yeezy proxies come in several packages, where each one has a limit on the bandwidth. On the other hand, the mobile ones come with unlimited bandwidth, and the price difference will depend on the Yeezy proxies' location.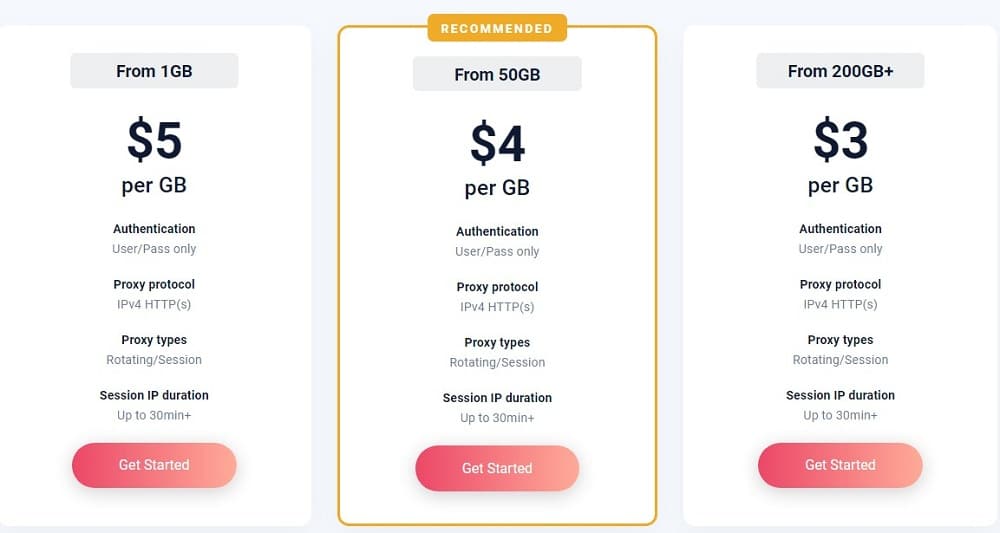 If you want to test them, you don't have that option on the residential packages. The only trial option is available on the mobile Yeezy, and it's limited to only 1 hour.
Pros
Competitive prices
Residential and mobile Yeezy proxies available
Lots of locations to choose from
Cons
Free trial available only for mobile proxies
Limited bandwidth on residential proxies
---
Should I get residential or mobile Yeezy proxies?
The principle behind the proxies is the same. Residential Yeezy proxies are IP addresses from home internet connections, while mobile ones are from cellular networks. An ISP supplies both, and both will work just fine. In some rare instances, a residential proxy may have gotten flagged in the past, which could cause some problems. In general, the residential ones will work just fine; the mobile ones are if you want to be sure the IP won't get banned.
What will happen if I get caught using Yeezy proxies?
The chances of that happening are slim, but the IP address that gets identified will get banned if it does happen. Once that happens, you will need to replace it with a new one, and you'll be good to go.
Can I try with datacenter proxies?
You can, but you won't be able to make a purchase. Datacenter proxies are often already flagged as proxies, and strict sites will have already banned them. Even if the one you use isn't prohibited from the start, it's only going to be a matter of time.
How many Yeezy proxies should I get?
That depends on your budget and the bot you use. Bots work by using multiple threads and applying a different proxy to each. The more threads the bot can handle, the more Yeezy proxies you'll need. Going for a bigger number will increase your chances of having a successful purchase. Keep in mind that you will also need to factor in your budget.
Can I get in trouble with the law if I use Yeezy proxies?
No. Laws worldwide don't forbid you from using proxies, meaning you won't have problems with the law. Websites are often against proxies as it's against their terms of use. If you get caught on Yeezy with a proxy, keep in mind that you will need to replace it if you intend on making a purchase. This is why it's a good idea to have more proxies standing by and several others trying to make a purchase.
Conclusion
Yeezy proxies are not around for a very long time. Their popularity grew drastically once the bots started to appear. Today, there are more bots making purchases than actual people, and the proxies are key to Bot!
Read more, The Ultimate Sneaker Botting Guide
---