Are you looking for Minecraft proxies but don't know where to start? Check out our list of the best 5 Minecraft proxies and get building today.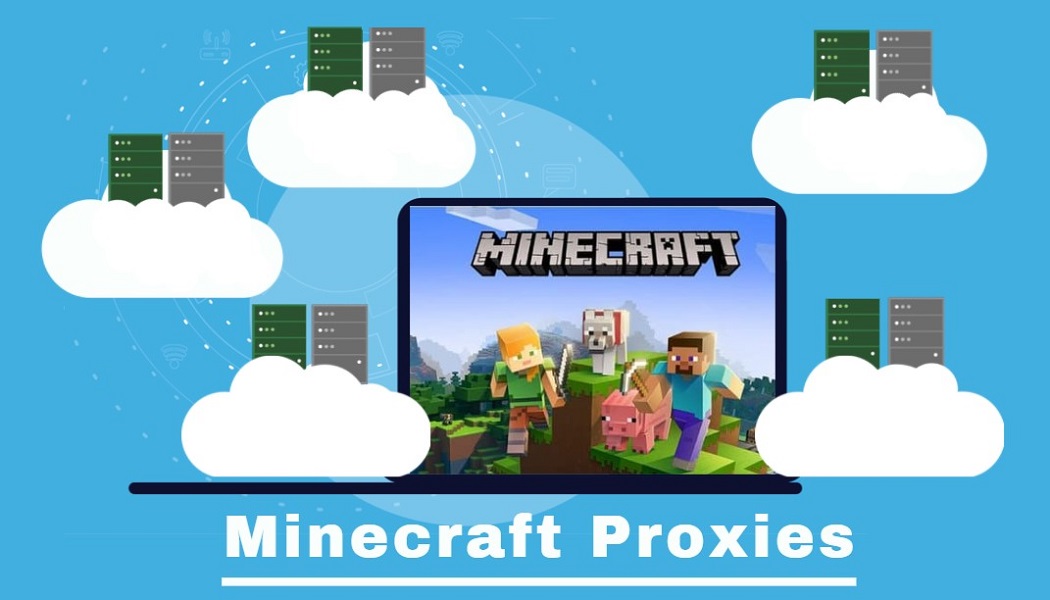 About a decade ago, the world got one of the most popular games in history – Minecraft. The cube-shaped game has gotten the attention of many people over the years, regardless of age.
Even though the game has millions of players on its platform, some can't access it. The game itself isn't restricting who can play it; instead, there are some restrictions imposed by the countries. The best way to avoid these restrictions is proxies.
With that said, the are other reasons why you'd want to use proxies. The game may be available in your country, but you want an extra layer of protection, something you can achieve with proxies.
Some people also don't want to be known where they access the game, meaning masking their home IP address. This is another job for proxies.
As you have guessed, there are multiple reasons why you'd want to use proxies for Minecraft, and in this article, I'll outline my top 5 picks for the best providers.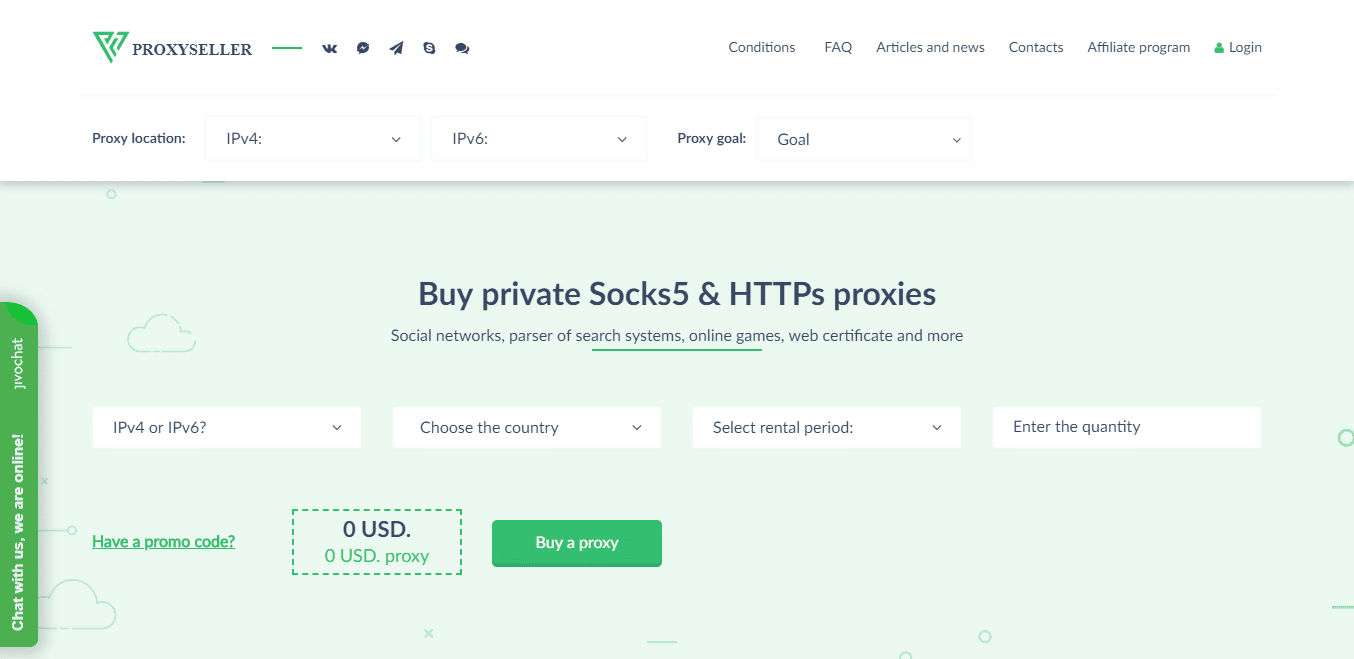 Proxy-seller isn't winning any awards in terms of popularity, and there are a few reasons for it. Despite that, it is an excellent option for getting Minecraft proxies.
The biggest drawback of this provider is the number of IP addresses or the lack of that information. Proxy-seller doesn't disclose that, so you won't know how many Minecraft proxies the company has. On the positive side of things, there are over 50 locations to choose from, meaning that you get more diversity when compared with the previous provider.
One thing that makes Proxy-seller unique is how the pricing and packaging works. Unlike most providers, here, you can customize your own package and get as many IP addresses as you need. You can specify the number of IPs, the location, type, and duration of the package. With this, you have endless possibilities and fine-tune the package to your needs, and it can range from 1 week to 12 months.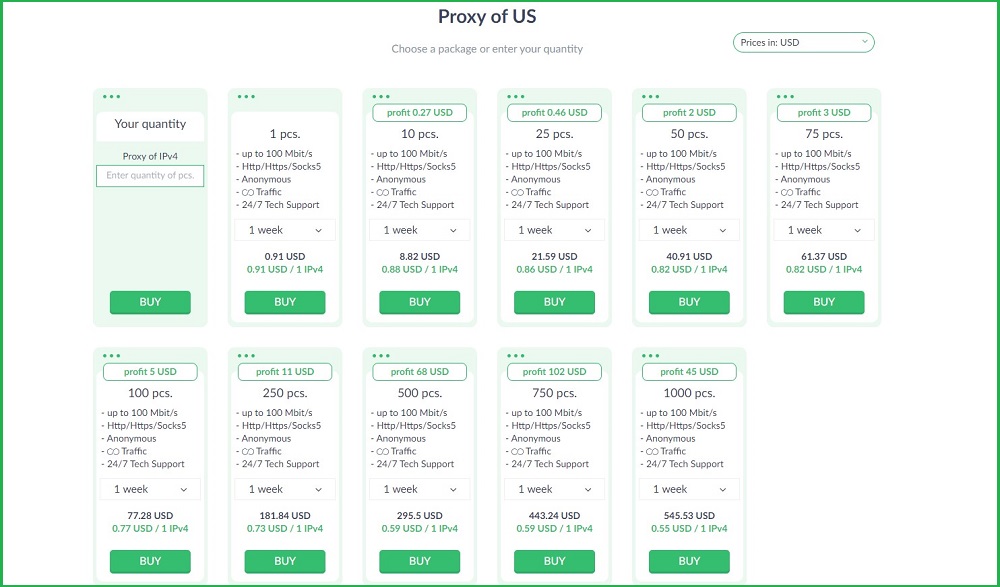 The free trial situation is similar to the previous Minecraft proxy provider. You cannot test the proxies for free, so you have to go for the refund policy. The problem with it is that it's limited to only 24 hours, which may not be enough for some people to make proper tests.
Pros
Fully customizable packages
Minecraft proxies from over 50 countries
Gigabit speeds
Cons
No free trial
Refund policy available for only 24 hours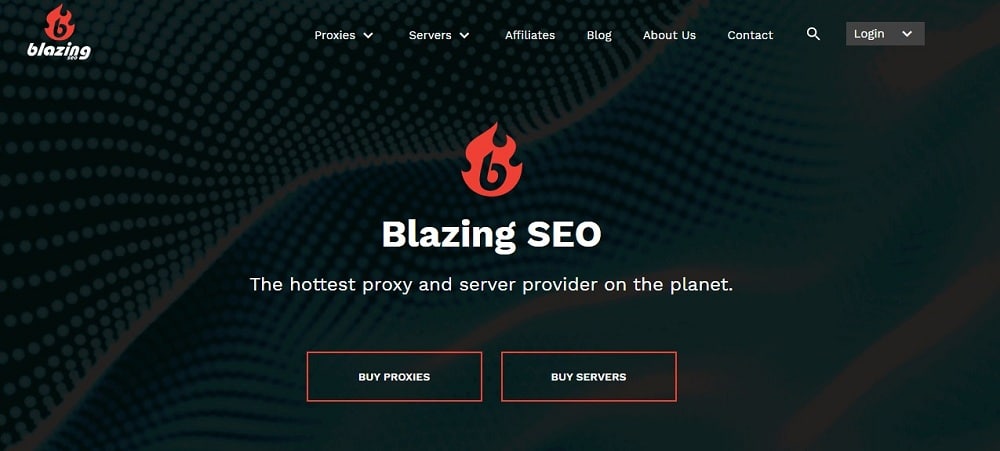 Moving on to the bigger players in the game, we reach Blazing SEO. Don't let the name fool you; this is a Minecraft proxy provider with quite a lot to offer, which is why it's a popular choice.
The pool of Minecraft proxies consists of over 300 thousand IP addresses, which is quite a lot when compared with some of the previous options. With that said, the number of locations is lower, and with 30 countries, some people may feel a bit limited.
Feature-wise, Blazing SEO is like most of the other Minecraft proxy providers on this list. You'll get unlimited bandwidth, regardless of which package you go for. Also, thanks to the gigabit connections to the servers, you can expect to get excellent speeds.
In terms of the packaging structure, there are 3 categories to choose from and a custom one. Blazing SEO has 4 types of proxies, and for Minecraft, I would recommend going for the dedicated or ISP ones. You will pay based on the number of proxies you need. Getting more proxies will get you're a discount, and so will paying for a longer period. If the available options aren't enough, you can go for the custom package and get as many proxies as you need.

The thing I like the most is the option to test the proxies for free, something that the other providers don't offer. You can get a test package with 5 Minecraft proxies and use it for 2 days before deciding if you want to purchase a full package or not. Technically, you are getting the smallest package for free.
Pros
Unlimited bandwidth
Free trial available
Over 300 thousand Minecraft proxies
Cons
Not the widest location options
Limited payment options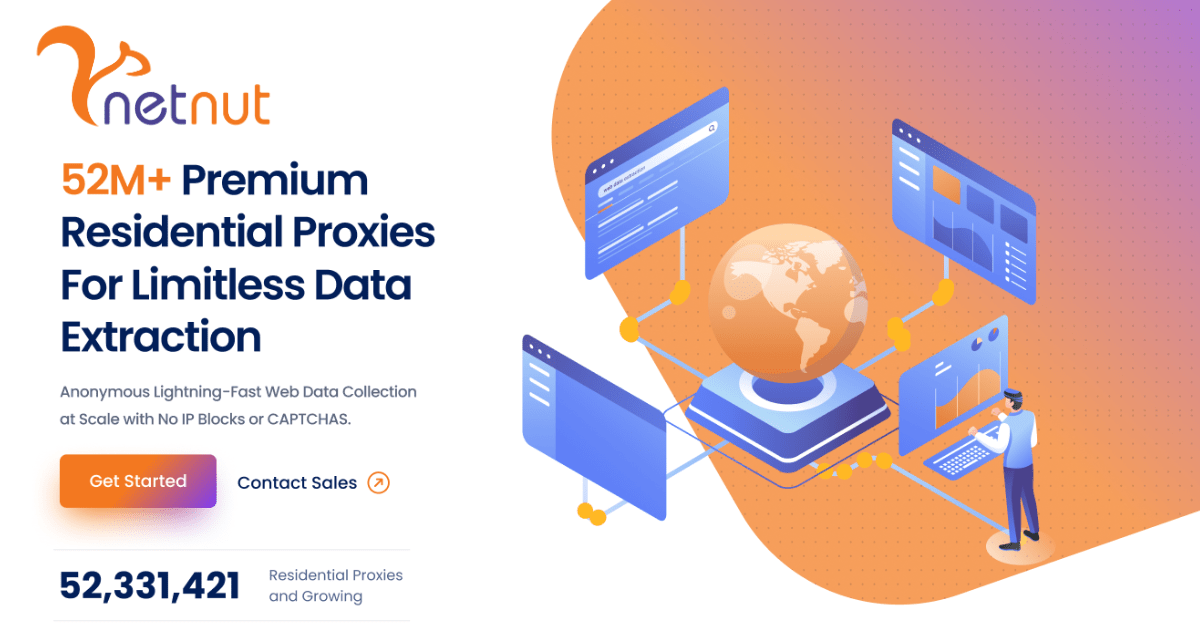 If you truly want to elevate your Minecraft gameplay, NetNut stands as the provider of choice that can enhance your online interactions with fellow gamers. By seamlessly combining ISP and P2P proxy networks, NetNut offers an impressive blend of speed, anonymity, and overall performance of the network. Whether you're playing Minecraft or other similar games, NetNut ensures that access is both swift and secure.
NetNut leverages its vast pool of 52 million residential IPs to empower gamers to connect with their fellow players on Minecraft. Say goodbye to worrying about content restrictions or a slow network as NetNut's genuine IPs grant effortless access to any region or server you're interested in. If you're aiming to overcome geographical barriers in Minecraft and gather game-related info seamlessly, you should opt for a premium service like NetNut ISP.
One of the key features of a service like NetNut is that it integrates well with your existing setup, making it easy to switch proxies during your gaming sessions. Coupled with the dynamic P2P proxy network, you can enjoy consistent network availability with an impressive fail rate of just 0.001 percent. This provides more than enough power for fruitful and efficient gaming engagement on Minecraft.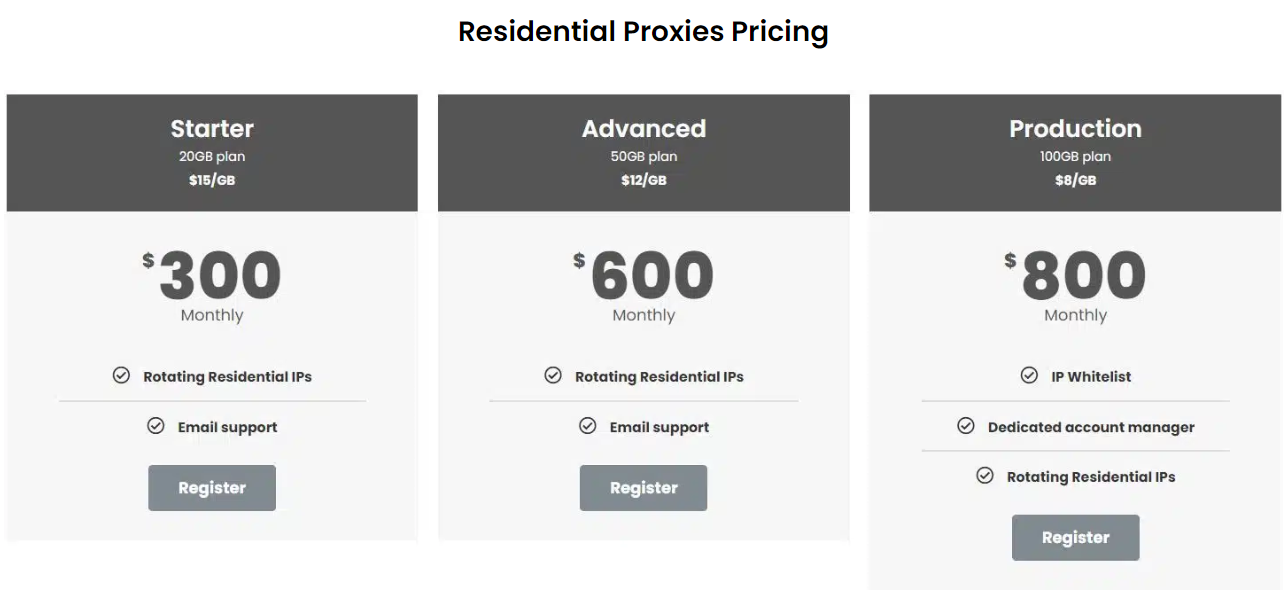 Moreover, NetNut's proxy pools are designed to cater to specific target audiences, ensuring a smoother experience in Minecraft. Additionally, you can monitor your usage data in real time through the API, complementing the already user-friendly dashboard. These thoughtful features make NetNut a recommended choice not only for Minecraft but also for any other data-centric activities that demand a top-notch proxy service.
Pros
52+ Residential IPs
Fast one-hop proxy Connectivity
Unlimited Concurrent Connections
Real IP Addresses
7-day no-Credit Free Trial

When you look at MPP, in many ways, it looks quite a lot like Blazing SEO, meaning that it's another provider that you can get Minecraft proxies from.
MPP has a proxy pool of over 280 thousand Minecraft IP addresses, which is quite a good number. The proxies come from 36 different locations, so flexibility isn't an issue too much. With that said, most of the servers are US-based, and a handful is in Canada and Europe.
In terms of features, MPP has more or less a similar set to most of its competitors, with one key difference. Most Minecraft proxy providers have gigabit speeds, but MPP has 20-gigabit connections on the US servers. Not many providers can offer these kinds of speeds, so MPP is leading the pack in this regard.
Package flexibility is crucial, and MPP can deliver on that front. There are 11 predefined packages where you can get as little as 1 Minecraft proxy and as many as 2000. In addition to that, there is also a custom package if you need more than that. As for the actual prices, there are somewhere in the middle of the pack.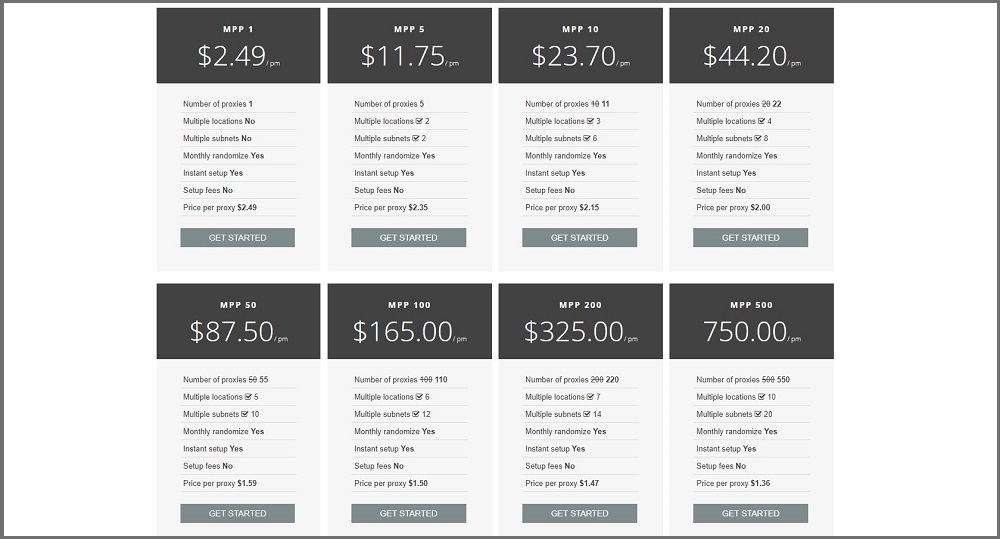 At a certain point, MPP offered a free trial, but the company decided to remove that option due to abuse. Now, the only option to test the Minecraft proxies is to purchase a package and go for the money-back guarantee. It means that you will have 3 days to test the proxies and as for a refund.
Pros
20-gigabit connections
Plenty of packages to choose from
Acceptable prices
Cons
No option for a free trial
Most servers are in the US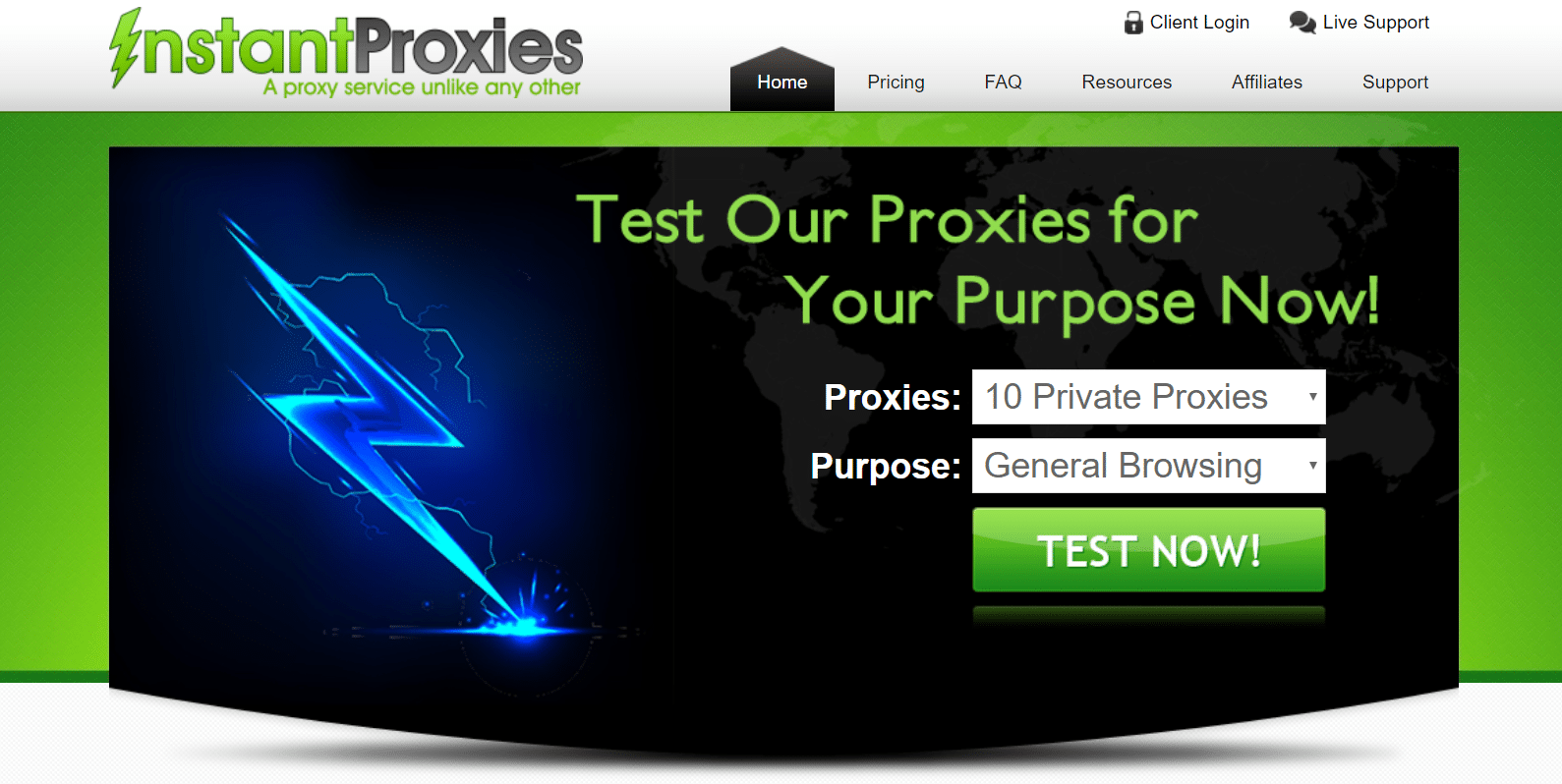 The last Minecraft proxy provider for today is InstantProxies. This is a provider that has been on the market for quite some time and has proven to be a good option, despite some of the downsides it has.
Right of the bat, things aren't looking too good, mainly due to the lack of information. InstantProxies doesn't disclose the number of Minecraft proxies in its pool or the number of locations.
On the features side of things, InstantProxies claims to have proxies with excellent speeds, which is just what you need for Minecraft. Plus, like most datacenter providers, the bandwidth is unlimited, which is a big plus.
The packaging options are decent and offer acceptable flexibility. You can get as least 10 Minecraft proxies and go up to 500. There is an option to get more by going for the custom package. Even though InstantProxies isn't a provider that can offer a lot, it does that at an affordable price, which is what makes it such a good option.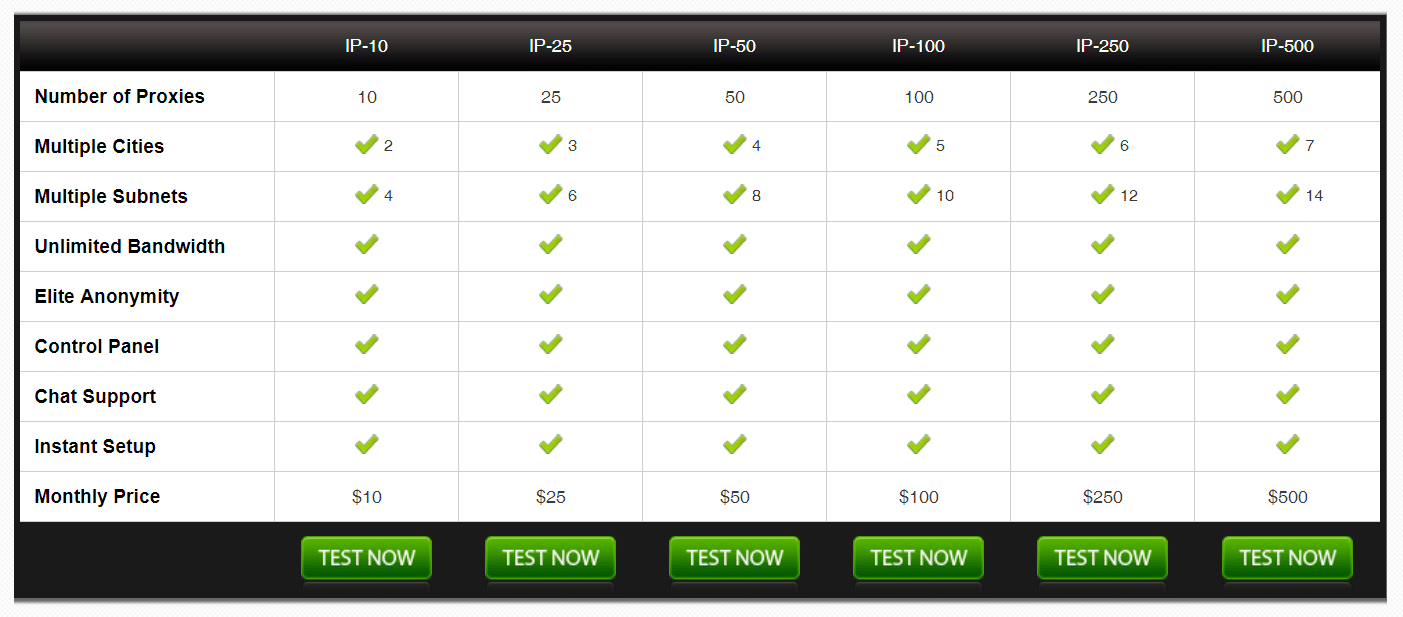 Considering everything, don't expect a free trial because there isn't any. There is a refund policy, and surprisingly it can be utilized for up to 7 days, which is among the longest. In addition to that, InstantProxies offers a free proxy tester. You can run your Minecraft proxies through the service and get the results on them, which is a nice touch.
Pros
Very affordable
Unlimited bandwidth
Free proxy tester
Cons
No info on the number and location of the proxies
Free trial package isn't available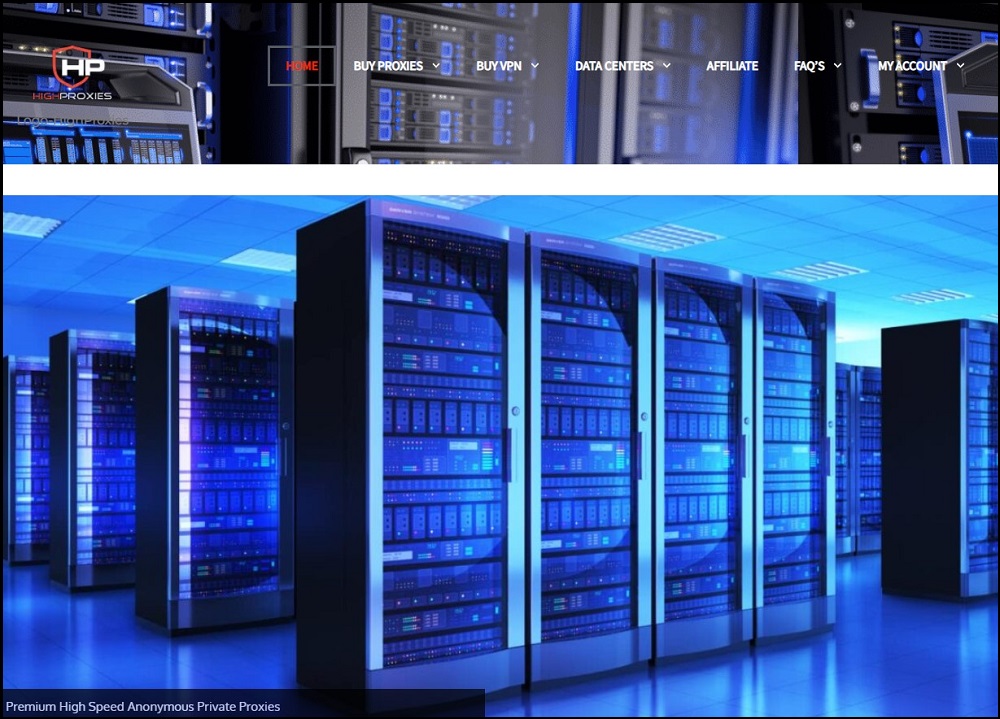 I'm kicking off this list with HighProxies, an excellent Minecraft proxy provider. In the datacenter world, this is among the more popular options because it manages to combine decent offerings in nice packages.
You can get access to around 85 thousand Minecraft proxies, a number that isn't industry-leading. They come from 39 locations which may seem limiting to some. Over half of the servers are scattered across the US, and the remaining ones are located throughout Europe.
The features aren't something flashy, which is not unusual for a datacenter proxy provider. Bandwidth is unlimited, a feature that is very welcomed, and combined with the gigabit speeds of the servers, you can be sure that you won't have any limitations.
One area of HighProxies that some people critique is the pricing. These Minecraft proxies aren't the most affordable ones, but the provider makes it up with the flexible packages. With 9 predefined packages, there is a little bit of everything, so most people would be able to find what they're looking for.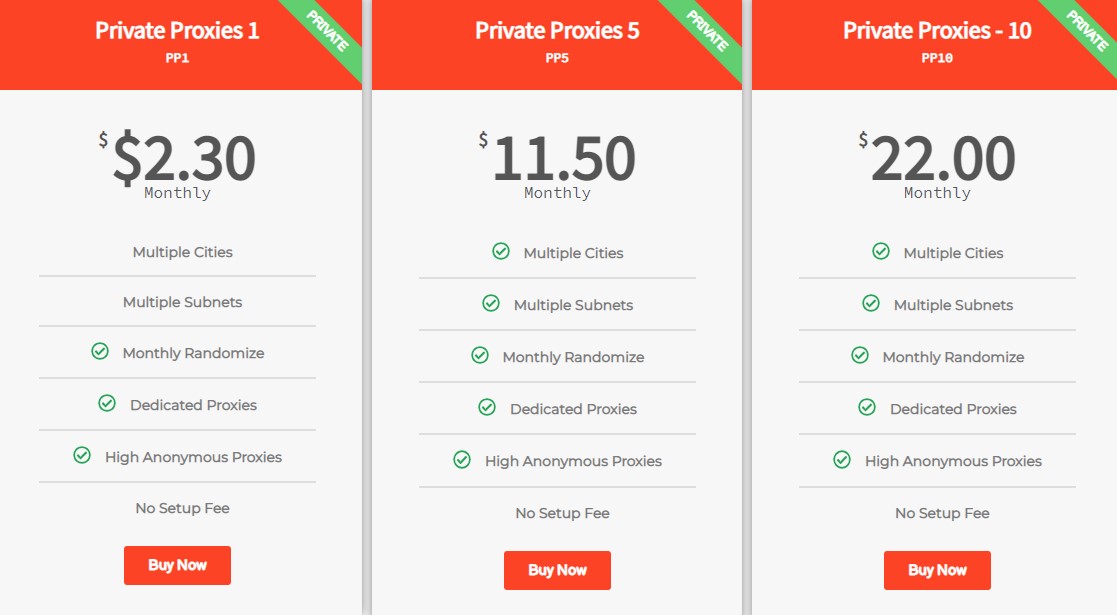 Despite the higher price tag, HighProxies is a provider that doesn't offer a trial, meaning that you cannot test the Minecraft proxies for free. With that said, you can rely on the refund policy, which will enable you to ask to get your money back within 3 days of purchase.
Pros
Excellent speeds
9 packages to choose from
IP whitelist and username authentication are available
Cons
Free trial isn't available
Smaller IP pool compared to others
---