If you are a PS4 gamer, you know that there are cases when you need a PS4 Proxy Server, then this article is just for you!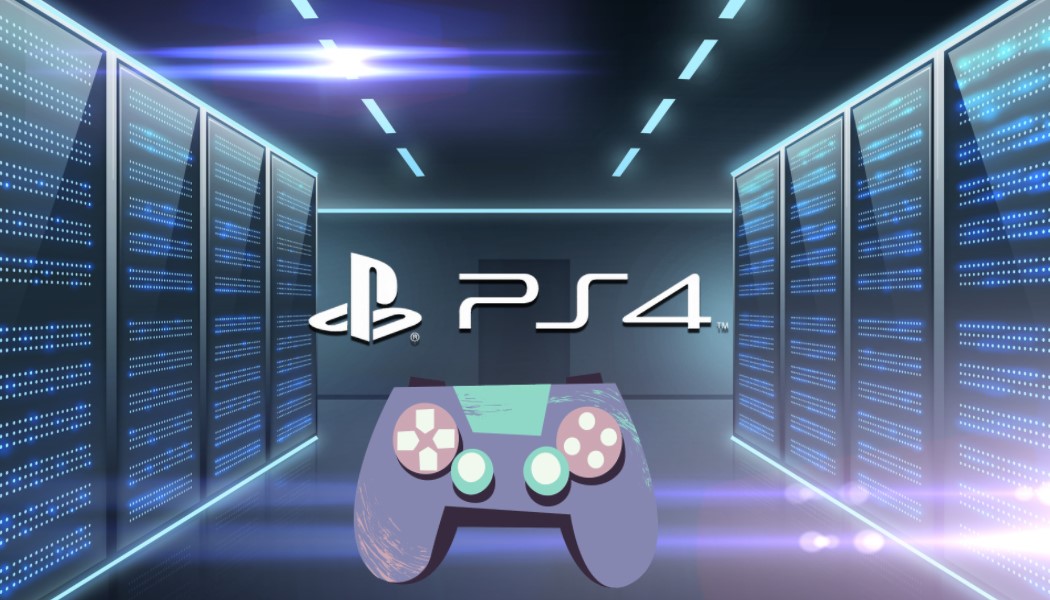 Proxy servers have become quite popular over the past decade. As more and more people have begun using them in various scenarios, more and more proxy servers have appeared on the market. With that many options, choosing a good one for a particular scenario can be problematic. Today's topic will cover a portion of that and, hopefully, help you.
Why do You Need a Proxy Server for PS4?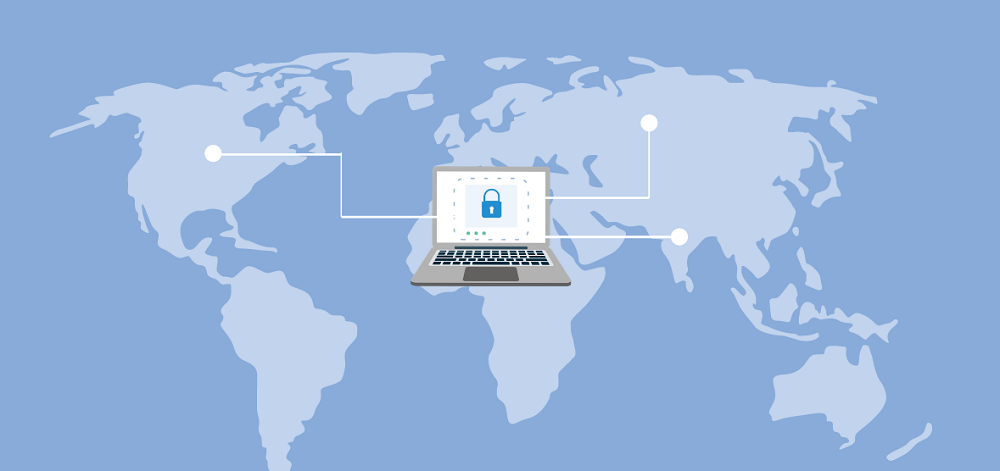 There are multiple reasons why you'd want to use a proxy server for your PS4, and I'll start with the most obvious one – restrictions.
Regardless if you're looking at geo-restriction or your IP address getting blocked for some reason, a proxy server will bypass that and provide you with the full experience. The following reason is a bit closer to home, and it has something to do with your ISP.
This doesn't happen often, but users have reported that their provider throttles the bandwidth, leading to a bad gaming experience. Using a proxy server will avoid this, providing you with the full experience.
These are only two of the many advantages that a proxy server can provide. The way it does that is by fooling your ISP or gaming service about your intentions or actual location. In both cases, you can be sure that you will not be limited by any factor other than your local internet speeds.
With that said, let's dive into the list of our top 5 picks for PS4 proxy servers.
Best Proxy Servers for PS4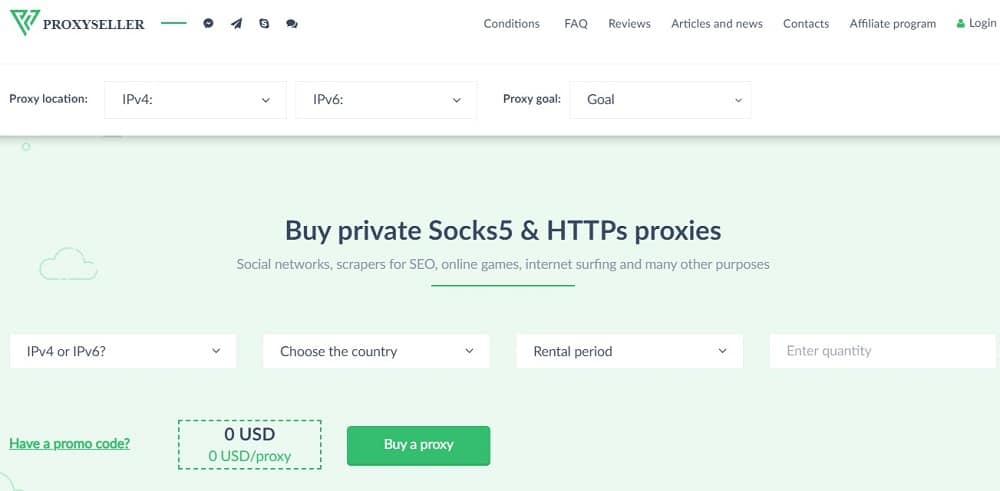 I'm kicking off this list with one of the least known proxy providers, Proxy-Seller. Despite not being on top of most lists you'll find on the internet, it's a provider that has some decent offerings.
The number of available proxies is unknown, which is a slight drawback when compared with other providers. Location-wise, you have a decent variety with over 50 countries spread across the world. It may not cover every country, but it should be enough for a PS4 proxy.
In terms of pricing packages, Proxy-Seller offers one of the greatest flexibilities in the proxy world. You have 4 options to choose from: type, location, duration, and amount of IP addresses. Combining all of these give you an endless number of "packages" that you can customize.
The duration can be as short as 1 week and as long as 12 months. The actual price is calculated based on the number of proxies and the location. Proxies from certain countries are cheaper than others. If you're looking to get a discount, going for a longer duration will grant you that.
The set of features that Proxy-Seller offers are pretty standard for a datacenter provider. Every server is connected to a gigabit connection, meaning that you can enjoy the full speed during your PS4 gaming sessions. As for authentication, Proxy-Seller offers you the option to use IP whitelisting or username and password.
Regardless of how good things seem, there are some drawbacks. Even though it's not the most expensive PS4 proxy provider, Proxy-Seller doesn't have a free trial. It means that you will need to pay to test the proxies. A piece of slightly positive news is that there is a refund option, but it's only limited to 24 hours.
Pros
Over 50 countries to choose from
Excellent speeds
Flexible packages
IP whitelist and username and password authentication
Cons
Free trial not available
Proxy number unknown

The second PS4 proxy provider that I'll be covering is Blazing Proxies. Even though it's not the least popular provider on this list, I still believe it deserves more attention.
Blazing SEO took a different approach and decided to disclose the number of proxies. With over 300 thousand proxies located in 30 countries, you get a decent variety. There may not be as many locations as some of the other providers here, but it's not too limiting.
To get access to the proxies, you have 4 options in the form of packages with some decent flexibility. 3 of the packages are predefined and vary depending on the number of PS4 proxies you need to get. There is an option to get different types of IP addresses, depending on your budget and needs.
My recommendation is to go for the Starter package and get several proxies. If you can pay for the 12-month period, as you will get a discount on that. Like with the previous provider, the price per proxy depends on the country you choose.
In terms of features, again, things are pretty standard for a PS4 proxy provider. You get no limit on the bandwidth, meaning that you can game as long as you want without interruptions. The speed shouldn't be a problem, as the servers are connected via gigabit connections.
A welcomed feature is the free trial option. Blazing SEO has a free trial option, where you can test the proxies before paying. The trial period is 2 days, and with the package, you get 5 proxies, the smallest amount you can get from the provider. There are no limitations, so you can thoroughly test them.
Pros
Free trial available
Over 300 thousand IP addresses
Gigabit speeds
No limit on the bandwidth
Cons
Slightly limited payment options
Some providers offer more locations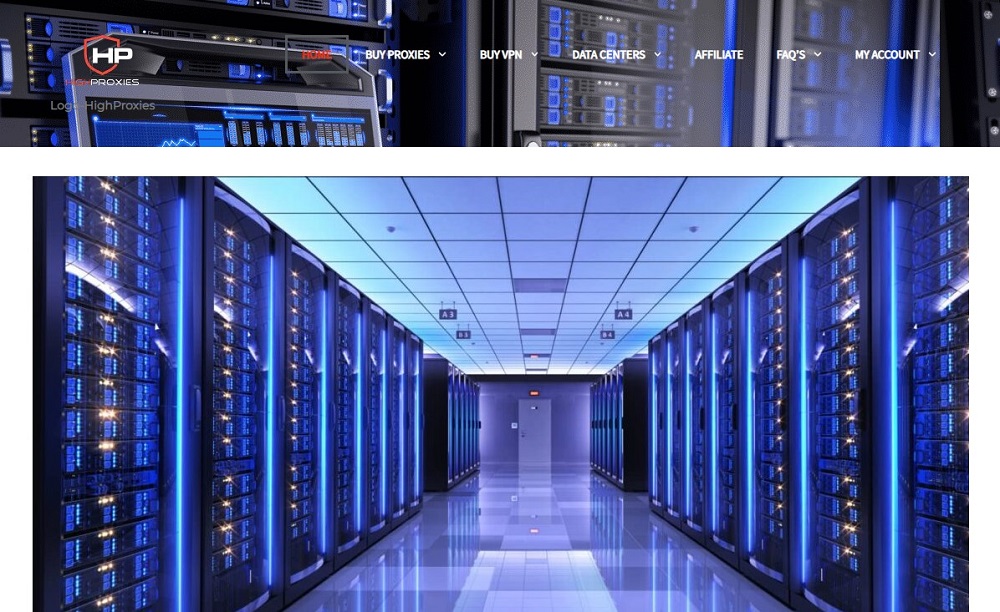 This provider needs no introduction, as it is a very popular one in the PS4 industry. HighProxies may not have the most to offer, but it manages to package that in the form that it will be usable for most people.
On the number of PS4 proxies, this provider is lacking a bit. With over 85 thousand IP addresses from its datacenters, this is not a provider that offers the most. When it comes to locations, you get 39 servers but are limited in terms of countries. Over half of the datacenters are in the US, and the rest are in Europe.
While the location and IP number don't promote flexibility, the packages do, and there are plenty of those to choose from. HighProxies offers 9 packages that vary in the number of IP addresses you get.
All of them are on a monthly basis, and I would have like to see a yearly subscription with an additional discount. In this case, I would go with the PP5 package, as that will get you 5 IP addresses. The advantage to this is that you can get PS4 proxies from multiple locations within the same subscription.
Price-wise, HighProxies isn't the cheapest provider on the market, but it makes it up with stability and speeds. With over 99% uptime and 1 to 3-gigabit speeds on its servers, it's among the best in its class.
The lack of a free trial is plaguing this provider, which doesn't work for people who haven't tried it. Your only option is to purchase a package, the smallest one, with a single PS4 proxy and test it. If it doesn't work as intended, you have 3 days to ask for a refund.
Pros
Among the fastest servers in the industry
Plenty of packages to choose from
Two types of authentication
39 servers in Europe and the US
Cons
Only 85 thousand PS4 proxies are available
No free trial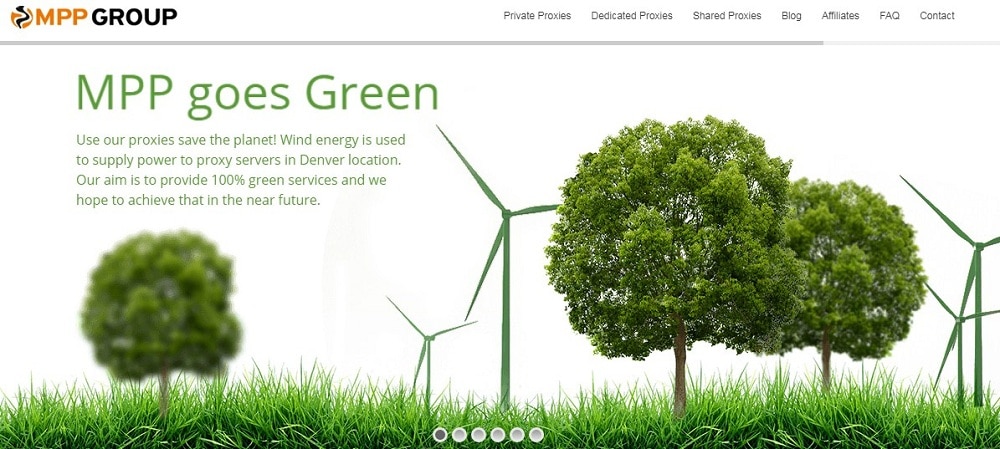 In many ways, this is a PS4 provider that bears many similarities with the previous one. MyPrivateProxy, or MPP for short, is a service that should cover your PS4 gaming needs with ease.
The most significant advantage MPP has over the previous one is the number of available proxies. There are over 280 thousand available IP addresses, which come from 36 datacenters. It may not be the highest number in the industry, but there is certainly more than enough for what you'd need. In terms of location, things are a bit less flexible, and most of the proxies are located in the US, while the rest are in Europe and Canada.
One of the most significant advantages of MPP over some of the other PS4 proxy providers is the speed. The proxies that come from the US datacenters are equipped with 20-gigabit speeds, while the rest are between 2 and 4. When compared with some of the other providers on this list, MPP is a clear winner.
When it comes to pricing plans, you have a decent amount of options available. There are 11 packages that range from 1 to 2000 PS4 proxies. If none of those work, you have the option to customize a package based on your needs. For the price, MPP seems to have managed to position itself somewhere in the middle and avoid getting the "expensive" badge.
A free trial I no longer available, as the company decided to eliminate that option. Your option is similar to the previous provider. Purchase one PS4 proxy and test it. If it doesn't work, you have 3 days to ask for a refund.
Pros
One of the best speeds in the industry
11 pricing plans available
Decent performance for the price
3-day refund option
Cons
Free trial is not available
Limited locations outside the US

Last but not least is a PS4 proxy provider that has been on the market for a long time. BuyProxies is considered a veteran in the field, but it never gained popularity due to a lack of transparency.
BuyProxies doesn't disclose any of the information that an average user would want to know, like the number of proxies and locations. This is the biggest downside for people that haven't used the service in the past. The only information available is that the proxies are from the US and Europe, so you shouldn't have any issues with geo-restrictions.
Flexibility in terms of pricing plans is better, and with 13 packages, you have a lot to choose from. To be fair, the first two packages would be the best option for most PS4 games, but having more is definitely an advantage. The price isn't on the cheap side, but it's not the most expensive provider either.
Regardless of the packages, you will be getting the full functionality, meaning that you can choose the location and get the full speeds. Speaking of, all servers are connected with a gigabit connection, meaning that speed and latency shouldn't be an issue.
A free trial option is not available, meaning that you'll need to purchase a package to test the proxies. The good news is that there is a refund period, but the problem is that it's limited to only 24 hours.
Pros
Plenty of packages to choose from
Unlimited bandwidth
Refund option available
Great speeds
Cons
Refund limited to 24 hours
The number of proxies is unknown
How to Add a Proxy to PS4
How that we're done with our picks for the best proxy providers for PS4, it's time to guide you through the process of setting it up. It takes a few minutes and is relatively easy.
Power on your PS4 and navigate to the Settings from the main menu. In the settings section, navigate to Network, where you'll be doing all the setup.
Step 1
Go to "Connect to the internet," where you will need to choose if you want a LAN or a WiFi connection. The process of setting up the proxy is identical for both, so it won't make a difference which thy of connection you'll with. For this guide, I went with a WiFi connection.
Step 2
Once you select the type of connection, you will need to select "Custom." In the next section, you will see a list of available WiFi networks in your area, and you'll need to select yours and enter the password.
Step 3
When the connection gets established, you will have a few more settings you'll need to go through. In the DHCP Hostname, you will need to select "Do Not Specify." For DNS and MTU settings, you will need to have the console set for "Automatic."
Step 4
Finally, in the Proxy Server settings, you will need to select "Use." You will have two fields that you'll need to enter: the proxy IP address and port, both of which you'll get from the provider.
When you enter both, you will select "Next," and the process will be complete.
---
You may be like to read,
---