For the past several years, Spotify botting has been on the rise. The idea behind it is to have bots that "listen" to advertisements enabling some to profit from it. This kind of automated software can also increase the number of times a certain song was listened without someone actually listening to it.
Since you won't be able to run hundreds or thousands of bots on your machine with your home IP address, you'll need proxies, which is what I'll be talking about today. Spotify is fairly picky when it comes to who can access its services, so you can forget about datacenter proxies. Today's list will only include residential Spotify proxies you can pair with your spotify bots.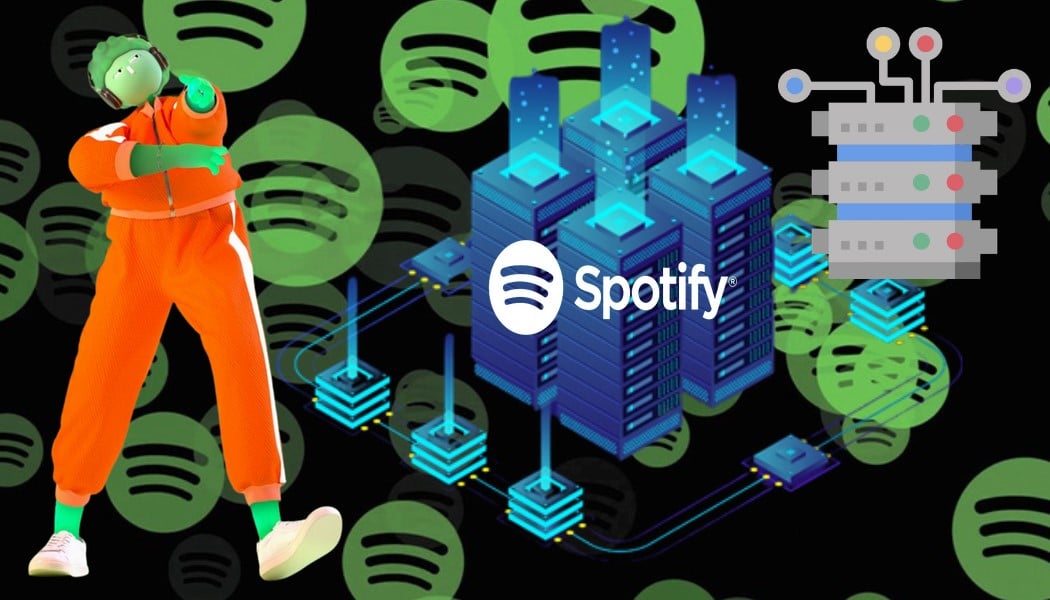 Best Residential Proxies for Spotify Botting
Most people will be confused, as they never heard the name. Bright Data is a proxy provider that was formerly known as Luminati. Everything remains the same; the company was just rebranded.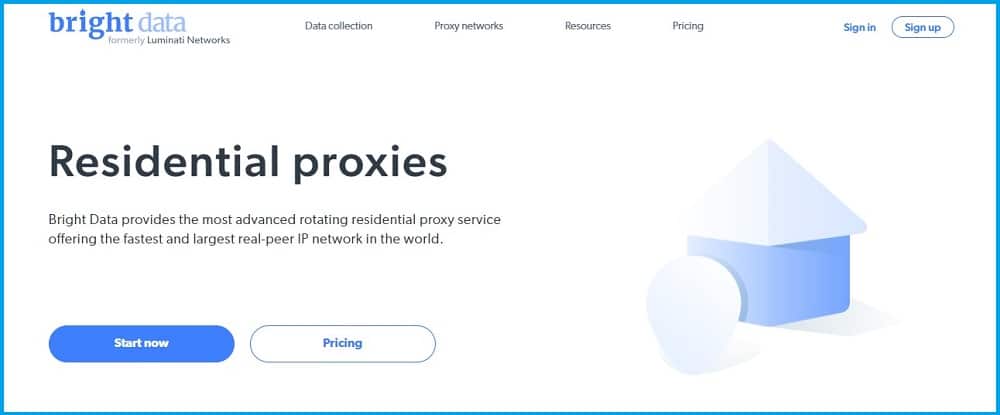 When it comes to residential proxies, Bright Data is the undisputed king. Things are expensive, probably the most expensive, but it may very well be worth it if you consider what you get.
Bright Data has several types of proxies, but you are looking at the biggest pool of IP addresses on the market for the residential ones. The 72 million Spotify proxies can be picked from every country in the world thanks to the excellent geo-targeting feature. Apart from choosing your desired country, you can go even more specific and choose cities or providers as well, where the feature is available.
As I mentioned, the price is not for everyone's pocket. Bright Data has the same 4 packages Luminati offered. Regardless of which one you go for, you will get access to the entire pool of proxies and features. The only difference between the packages is the included bandwidth and the price per GB.
If you decide to purchase Spotify proxies for a year, you get an additional discount. If you're after something short-term, Bright Data offers pre-paid packages. The price per GB is higher than a monthly or yearly subscription, but you pay as much as you spend.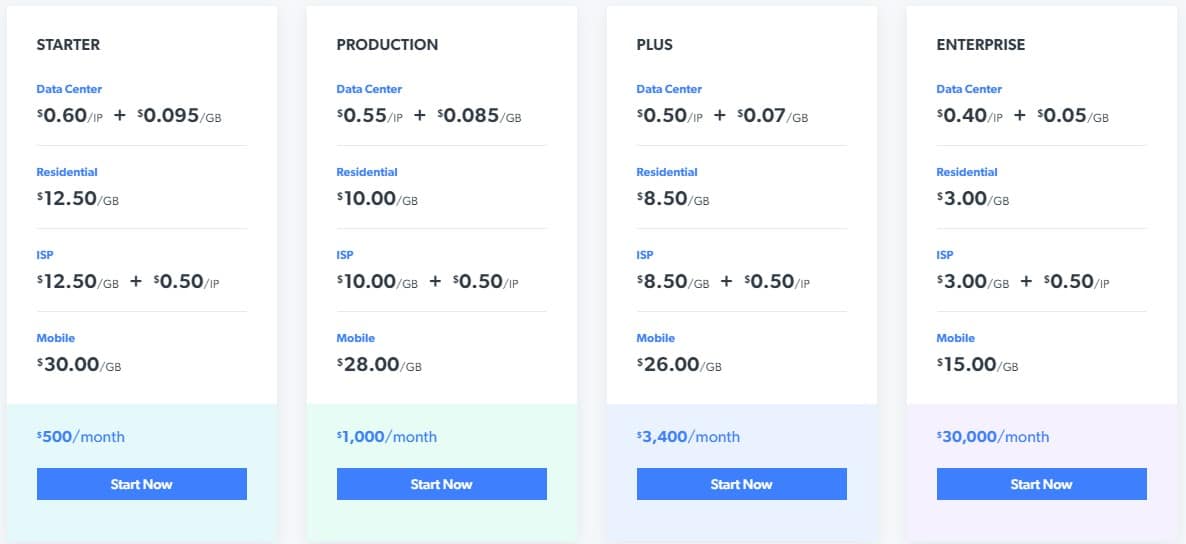 Testing the proxies is a crucial step, and considering how pricy Bright Data's Spotify proxies are, you'll want to do that before paying. The good news is that there is a 7-day free trial where you can test to see if it's worth buying them.
Pros
The biggest pool of Spotify proxies
The longest free trial
Pay as you go packages
Cons
No option for unlimited bandwidth
Expensive
---
Moving away from the high prices, we get to Soax. This is a relatively popular alternative for Spotify proxies with decent offerings and performance for an affordable price compared with Bright Data.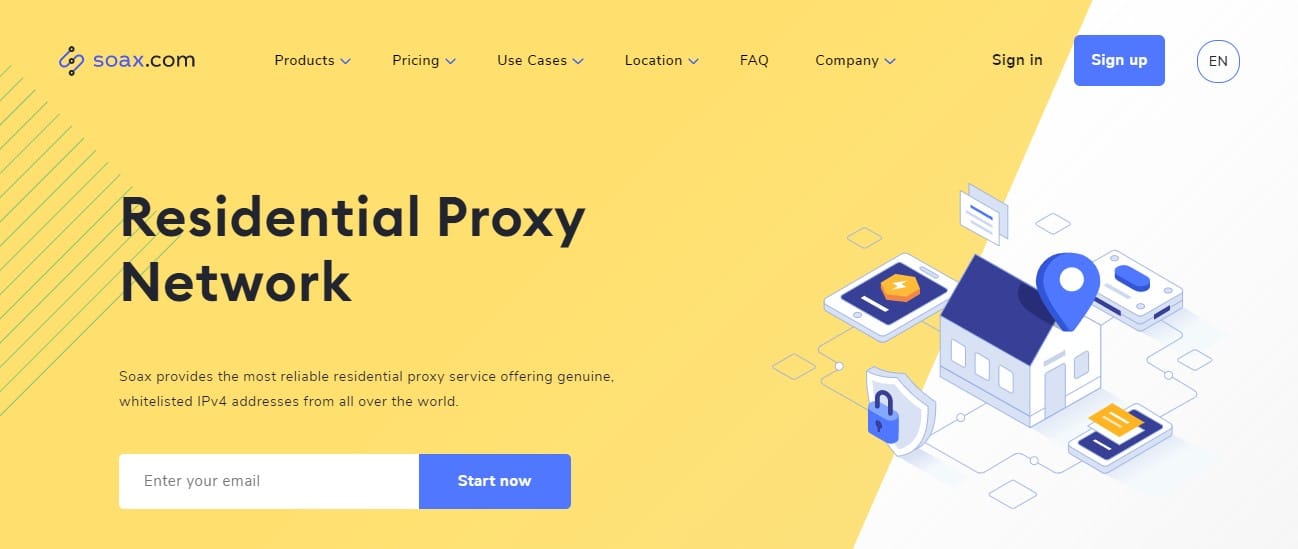 The pool of Spotify proxies consists of over 8.5 million spread out over 120 countries across all continents. It may not be the biggest number you'll see, but it's well diverse for most people. Around 5 million of the IPs are residential, and 3.5 million are mobile proxies. As for features, it should be enough unless you are looking for something more robust.
On the price side of things, Soax is a relatively affordable Spotify proxy provider. The pricing structure is similar with 4 packages that give you access to the entire pool of Spotify proxies.
Since the bandwidth is limited, the difference between the packages is in the amount of included traffic. There is another package that you can customize to your needs, but despite that, you still are left without an unlimited bandwidth option.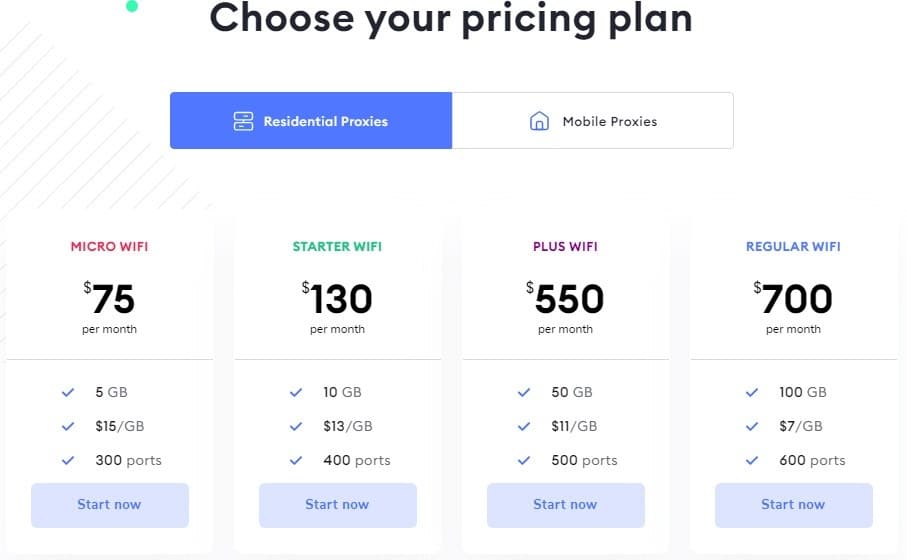 Soax doesn't offer a free trial option, which is a big downside. A way around it is its paid trial option, where you pay $1.99 and have 3 days to test the Spotify proxies. After that, a refund option is not available.
Pros
5 million IPs in over 120 countries
Affordable
Plenty of payment options
Cons
No free trial
Unlimited bandwidth is no available
---
Shifter is a Spotify proxy provider that doesn't get as much attention as some of the others, which is a shame. It has excellent proxies with a wide variety of packages but at a slightly higher price.

With a pool of over 31 million Spotify proxies, it's not as big of a network as Bright Data, but there are still plenty of IPs available. Shifter claims to have proxies in every country globally, and you'll have to take its word since there's no location list.
The pricing for the Spotify proxies is a bit different. Shifter has basic and special proxies, and for Spotify usage, it's recommended to go with the special ones. They are better with these kinds of websites, and you also get access to the advanced geo-targeting feature.
You get plenty of packages to choose from where you pay for the number of Spotify proxies you want. This means that you get unlimited bandwidth, which is not something you see too often with residential proxies.

When you reach testing the proxies, you run into a problem – there is no free trial. The good news is that there is a money-back guarantee, meaning that there is a way to test them, but you still need to pay. The refund policy is that you have 3 days to test the proxies before asking to get your money back.
Pros
Unlimited bandwidth
More than 31 million proxies worldwide
Plenty of packages
Cons
No free trial
Not the cheapest provider
---
In many ways, Smartproxy is directly comparable to Shifter. The reason for it is that both Spotify proxy providers a quite evenly matched.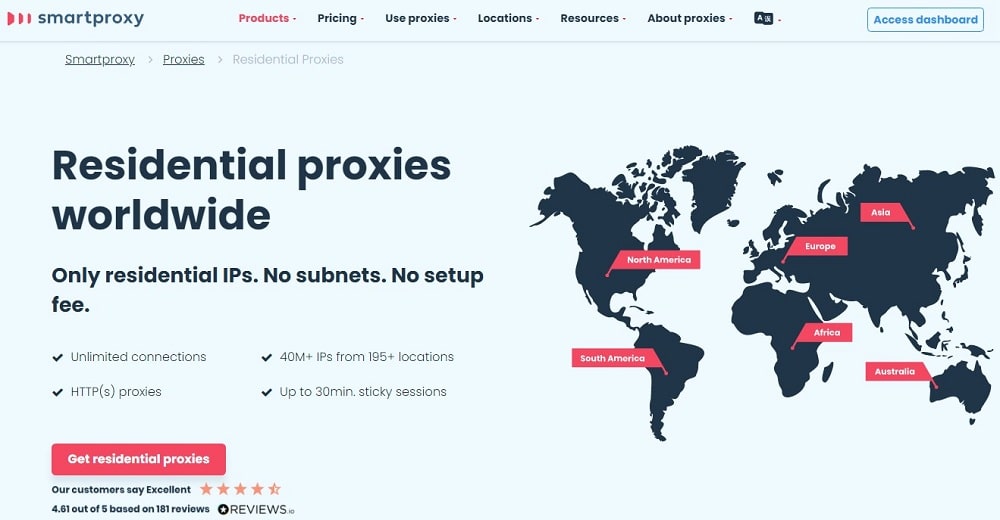 In terms of available IPs, Smartproxy has over 40 million Spotify proxies in over 195 countries and regions. Looking at the number of IPs and locations, you are getting excellent diversity.
When we come to the pricing, we start to see some compromises. On a positive note, Smartproxy is slightly more affordable, but unlike Shifter, here you have limited bandwidth on all packages. The offer comes in a variety of 4 packages, 3 of which are predefined with bandwidth ranging from 5 to 50 GB per month. The last package is a customizable one with quite a lot more flexibility.
In terms of features, apart from the bandwidth limitation, all 4 packages have the same offering. You get access to all Spotify proxies as well as the geo-targeting system. There is also an option to choose a specific city, with only 8 cities available on the list.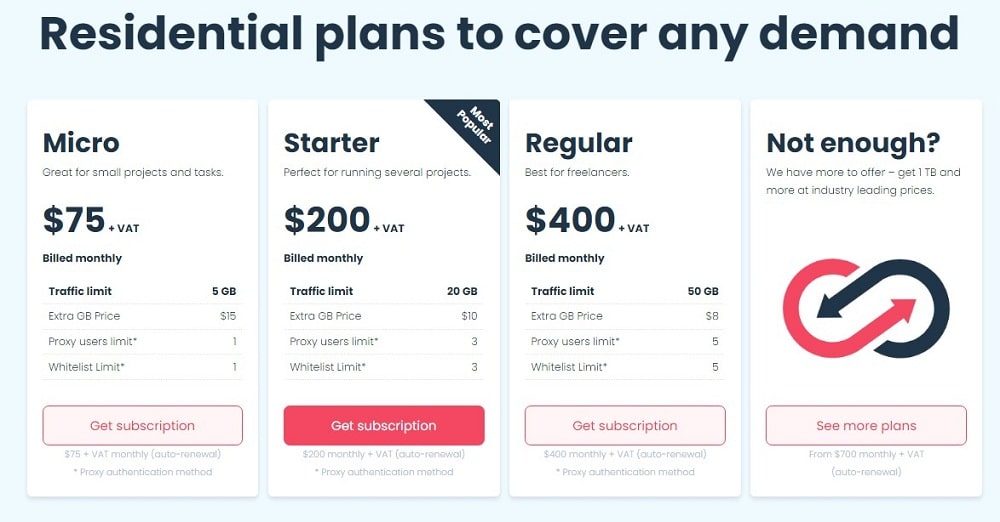 A free trial option is not available, so you'll have to pay to get a chance to test the Spotify proxies. Good news is that there is a refund policy. You can play around with the proxies for 3 days before asking for a refund.
Pros
Over 40 million Spotify proxies
IPs from over 195 countries
Decently priced
Cons
No free trial available
Bandwidth is limited
---
Unlike most of the Spotify proxies I've talked about, HydraProxy is slightly different. The biggest difference is in terms of payment, which I'll get to in a second.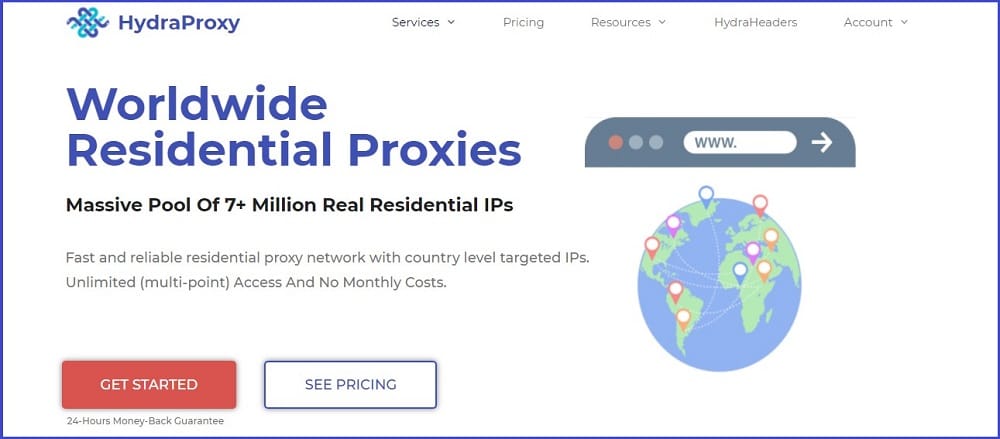 HydraProxy's pool of IP addresses consists of over 7 million Spotify proxies which is a decent number. The biggest problem is that all proxies are from the US, meaning that you should look elsewhere if you're looking for something globally.
One thing I do find positive is the pricing packages. While most of the Spotify proxy providers have monthly commitments, HydraProxy works in a pre-paid way. There are 4 packages, and the price depends on the amount of traffic you purchase. As you go up the ladder, the price per GB drops.

Despite being a US-only Spotify proxy provider, HydraProxy still has geo-targeting options. During the signup process, you choose the state where you want the proxies to come from.
Unfortunately, you won't be able to test the Spotify proxies for free. Instead, you will have to rely on the refund policy. The problem with it is that it only lasts for 24 hours and the conditions are pretty limiting and complicated.
Pros
Over 7 million US proxies
Geo-targeting
Pre-paid packages
Cons
US proxies only
The refund policy has a lot of conditions
---
Last on today's list of Spotify proxies is Proxyrack. This provider didn't have a lot of success in its early days but is starting to appear in most proxy lists.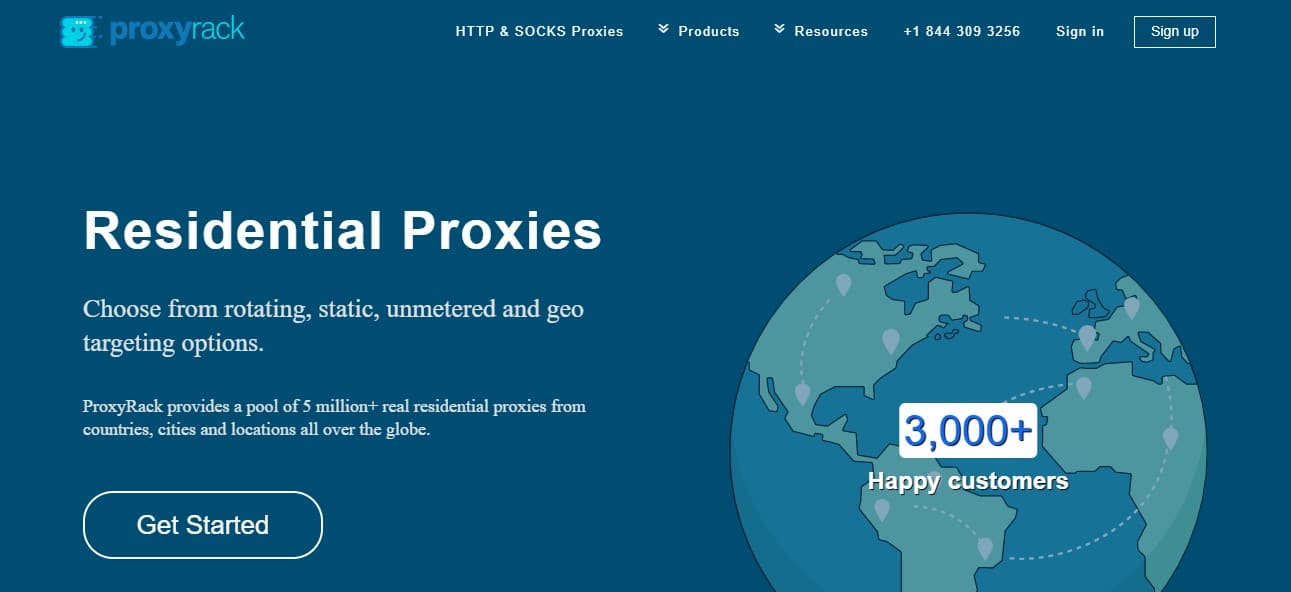 There are over 5 million Spotify proxies in the company lineup that are coming from over 140 countries. The numbers are not too bad, but we've seen better with some of the other providers.
The set of features is pretty basic, and the two available options are rotation and geo-targeting, which will depend on which package you go for.
Speaking of packages, I think that Proxyrack offers a very limited variety in terms of this. There are 3 packages, and with each one, you get different types of Spotify proxies – unmetered, premium GEO and private.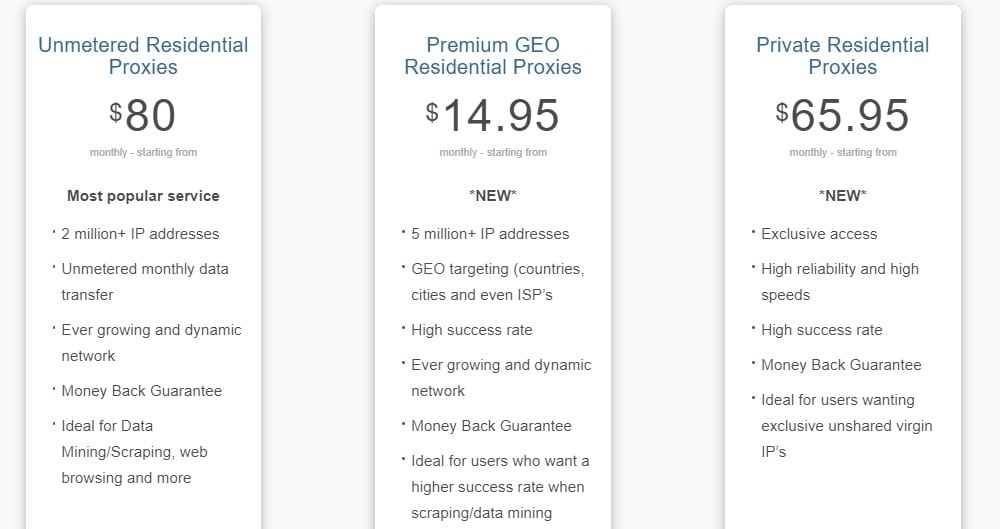 For unlimited bandwidth, you should go for the first package. The second one enables you geo-targeting features, and the last one has the best residential Spotify proxies. Having the proxies divided like this is nice but useless for people that want all those features into one. The good news is that there is an option for a custom plan to pay for what you need and combine features.
In terms of free trial to test the Spotify proxies, that option is not available with Proxyrack. There is a refund policy, but there are tons of conditions to get your money back.
Pros
Decent seized proxy pool
Unlimited bandwidth available
Different types of proxies available
Cons
Not a lot of variety in terms of packages
Complicated refund policy
---
FAQs about Proxies for Spotify Botting
Are Spotify proxies legal?
Yes. While in some cases, people may claim that it's a gray zone, at the moment, there are almost no laws that prohibit you from using proxies. With that said, check your local laws.
Does Spotify allow the use of proxies?
No. Spotify and many other websites are against its users accessing the services through a proxy. That is the reason why you'd want to get high-quality proxies so that Spotify won't be able to know.
Are there any datacenter Spotify proxies?
Datacenter proxies are cheaper, which is why they are so popular. The problem with them is that they are most likely already flagged as proxies, meaning that Spotify will not allow you access.
Will mobile Spotify proxies be better than residential?
In most cases, no. Residential and mobile proxies are very similar. Both are from existing connections that internet providers assign to customers. The biggest difference is the type of connection. Residential proxies are from home or office connections, while mobile is from cellular. In both cases, Spotify will treat you like a regular customer. Since mobile proxies are more expensive, I would recommend going for the residential ones.
Can I try using Spotify with free proxies?
No. In most of the articles I've written, I advise against using free proxies. Regardless of their type, they are the worst-performing types of proxies on the market. On the security side of things, you won't know who is managing them, meaning that your data may be exposed.
How many Spotify proxies will I need?
It all depends on the number of bots and Spotify accounts you plan to use. If you purchase by the number of Spotify proxies, get as many as the number of Spotify accounts. You may buy a few extra proxies in case you get a proxy banned. For the ones that give you access to the entire pool of proxies, make sure to have enough ports so that you can run all Spotify accounts.
Conclusion
Spotify botting may not make it to the headlines, but it's something that has been around for a while.
With a large amount of Spotify proxy providers available on the market, it may be problematic to decide which one to go for. To help you with that, I've made a list of the best Spotify proxy providers on the market.
Since I didn't cover every single provider in existence, you may find some that are not on this list but would be a better option for you.
---