Back in 2006, the Vip72 was introduced to the world. An open-source SOCKS proxies provider that gave us an excellent way to remain anonymous on the internet.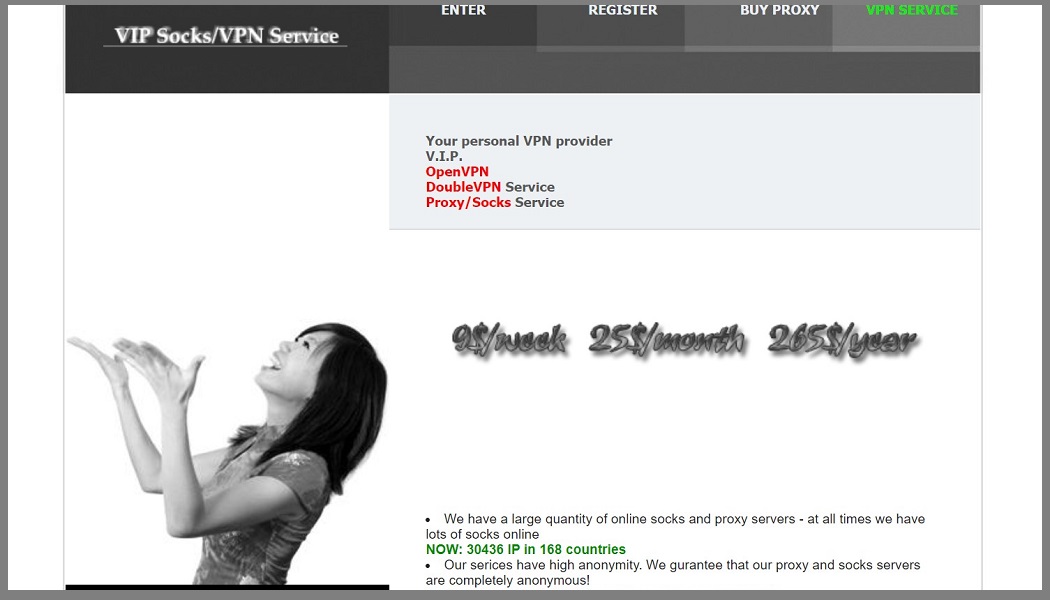 Even though there was a lot of controversy around the provider and not-so-good reviews, it was a favorite option for many people. The open-source technology combined with the crypto-communication were the two main advantages that made us go for it, despite the higher prices or lack of fancy features.
Unfortunately, several months ago, the provider went dark, and the website was taken down. The reasons behind this decision are still unknown, but I believe that it has something to do with many of the disadvantages. Modern providers seemed to offer more at a more affordable price, and I think that Vip72 couldn't handle the competition.
With that said, if you were a long-time fan of Vip72, don't worry; there are alternatives. For today, I have lined up 11 SOCKS proxy providers that can act as alternatives to Vip72. Some are better, and some are worse, so choose the one that suits your needs the best.
Updated, another Socks proxy provider 911.re closed! Here is the alternative to 911 S5.
Best Socks5  Proxy provider Alternative to VIP72

Moving away from the services similar to Vip72, we reach Shifter – a popular provider for purchasing SOCKS proxies. This is more of a commercial approach when compared with some of the other providers on the market.
Shifter has over 31 million SOCKS proxies in its pool, but the number of countries remains unknown. Even though the provider doesn't disclose the list, having that many IP addresses mean that you shouldn't have any problem finding from the country of your choice.
On the pricing side of things, the plans' structure is a bit unique in a way that you have options between two types of SOCKS proxies. There are basic and special proxies, and they differ depending on the sites that they work with.
The basic ones work with most sites, while the special ones work with sneaker and social media sites. You get 10 packages for each type, and for each one, you are paying based on the number of proxies. As a result, it means that the bandwidth is unlimited.
As good as that may sound, Shifter suffers from the lack of a free trial to test the proxies before making a purchase. Instead, you have to rely on the 3-day money-back guarantee that the company offers.
Pros
Over 31 million SOCKS proxies
Unlimited bandwidth
Flexible packaging options
Cons
Not the most affordable provider
No option for a free trial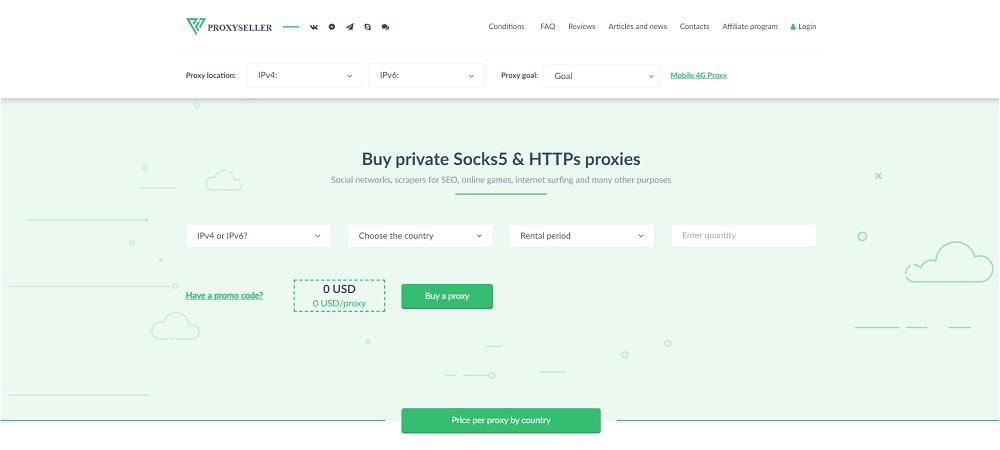 On the datacenter side of things, you have Proxy-seller as the next SOCKS proxy provider. This isn't a very popular option, mainly because it doesn't offer as much as some of the others do.
The company doesn't outline the number of SOCKS proxies it has in its pool, but with over 50 locations worldwide, things even up a bit. Unlike some of its competitors in the same class, you get mode diversity in terms of locations.
When it comes to purchasing, one of the greatest strengths of this provider is how the pricing is structured.
You can completely customize the package based on your specific needs. Proxy-seller offers you the option to choose based on the duration, location, amount, and type of proxies. This results in one of the widest ranges in the market.
In terms of testing before purchasing, Proxy-seller doesn't offer that. The only option is to go for the refund option, which isn't the greatest. You only get 24 hours to test the proxies before the purchase is final, and you don't have an option to ask to get your money back.
Pros
Gigabit speeds
Customizable packages
Over 50 different locations
Cons
Refund duration is limited to 24 hours only
No option for a free trial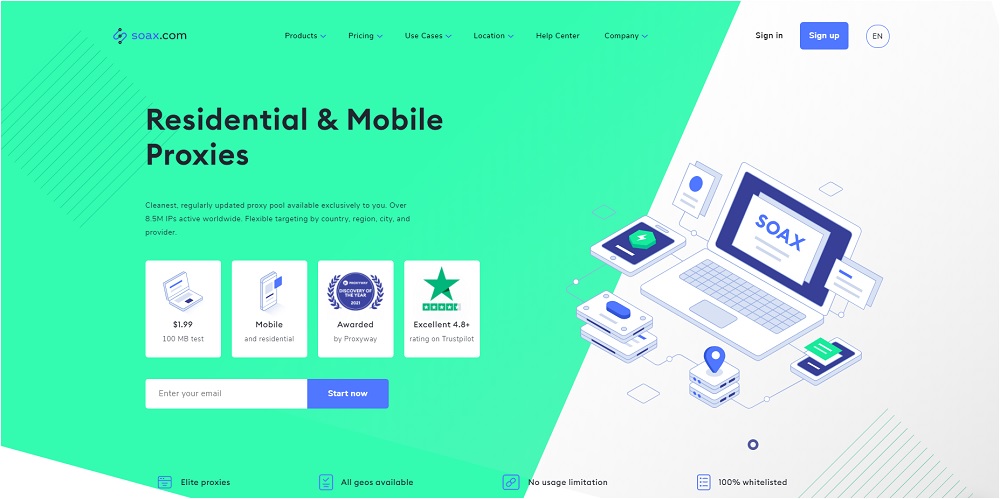 Soax is another commercial residential and mobile SOCKS provider that is an excellent mid-range option. It doesn't offer too much like some other providers on this list, but affordable prices make that up.
This provider can give you access to over 8.5 million SOCKS proxies which are a combination of residential and mobile ones. On the residential side of things, there are over 5 million, while for mobile, you get over 3.5 million. Location-wise, the IP addresses come from over 120 countries, meaning that diversity shouldn't be an issue.
When it comes to pricing plans, Soax offers 4 predefined ones and one customizable package. The predefined ones are limited based on the amount of bandwidth you are getting, and in the custom one, you can ask to get more bandwidth if you need it.
A slightly positive side to Soax is the fact that there is the option to test the proxies, but unfortunately, it isn't free. You can get a trial package for $1.99, so technically, it isn't a free trial. With that said, a refund option isn't available, but the trial should be sufficient to test the proxies.
Pros
Excellent performance per price ratio
Over 8.5 million SOCKS proxies
The proxy pool consists of residential and mobile IP addresses
Cons
The trial is paid
Bandwidth is limited on all packages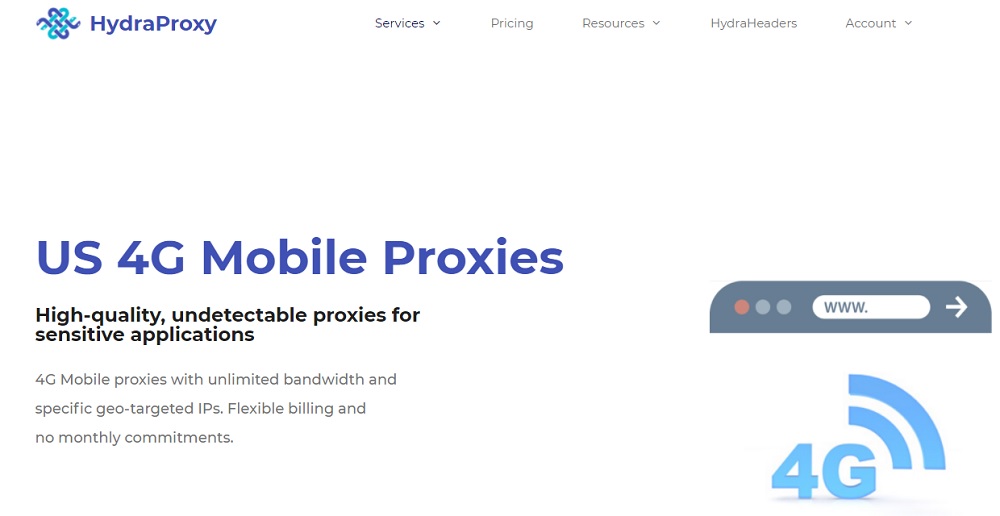 If you're looking for something a bit more specific in terms of location from your SOCKS proxies, you should check out Hydraproxy. This is an excellent provider that only deals with US-based IP addresses.
The pool consists of over 200 thousand SOCKS proxies, which is more than what some providers have worldwide. For a localized use case where you need US proxies only, Hydraproxy isn't a bad choice.
On the features side of things, the provider offers more or less similar options to most of its competitors. You can choose the state where you want the proxies to be during the registration process, meaning that geo-targeting is available.
Regarding the packages and purchasing, things are a bit different that work in favor of Hydraproxy. First of all, unlike most SOCKS providers on this list, you don't get a monthly commitment here. There are 4 packages that differ in the amount of included bandwidth.
Things aren't perfect, and the biggest drawback is in the lack of a free trial. Another disadvantage that Hydraproxy has over some of the other provides is how limited the money-back duration is. You have only 24 hours to ask for a refund in case you're not satisfied with how the proxies work.
Pros
Over 200 thousand US SOCKS proxies
Option to choose IP addresses from a specific state
No monthly commitments
Cons
You are limited to US IP addresses only
The money-back-guarantee lasts only 24 hours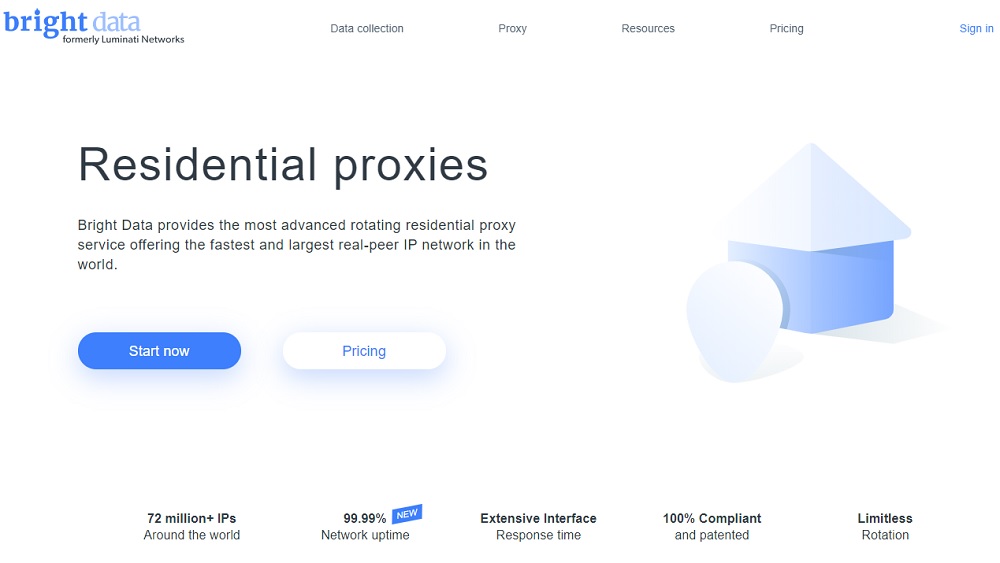 In the proxy world, there are several that are on the top, and Brightdata is one of them. This SOCKS proxy provider was previously known as Luminati, the one with the largest proxy network in the world.
With over 72 million SOCKS proxies in its pool, it is clear why Luminati has this title. Plus, the company has IP addresses in every country globally, which is what makes it so good in terms of variety and diversity.
In addition to that, Brightdata offers plenty of features which is another reason why it's such a popular choice. The most commonly used one is geo-targeting, which takes things up a notch from the other providers. On top of the country-level targeting, you can also choose a specific city or a provider from that region.
Considering what you get, the price isn't exactly the most affordable one. As for the pricing packages, Brightdata offers plenty that should cover most people's needs. There are 4 predefined packages, all of which come with limited bandwidth, and one custom package that you can ask for as much bandwidth as you want. As a bonus, there is an option for a pre-paid package, where you can purchase a much bandwidth as you think you'll need.
Another advantage to going for Brightdata is the free trial. Unlike many SOCKS proxy providers, this one offers 7-day free trial, meaning that you have more than enough time to test things out.
Pros
The biggest SOCKS proxy network in the world
Free trial lasting up to 7 days
Option to get a pre-paid package
Cons
No option for unlimited bandwidth
Not the most affordable options on the market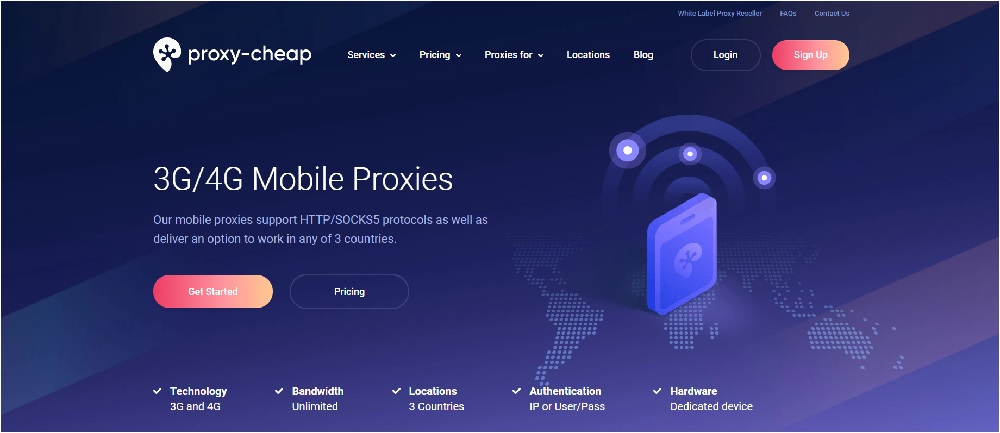 Mobile proxies are becoming more and more popular, which is why I include Proxy-cheap into the list.
Things with Proxy-cheap aren't as straightforward as with some of the other providers I mentioned. First off, the company offers mobile SOCKS proxies from only 3 countries – the US, France, and Lithuania and the set of features depend on that. The French and Lithuanian proxies come with 4G speeds, while the US ones are 3G only. On the other hand, in terms of the provider, for the US and Lithuanian proxies, the company gives you the option to choose the one you want to, while for the French, you don't get that option.
In terms of pricing packages, you only pay for the location, basically. Each country comes at a different price, with the fact that if you need SOCKS proxies from Lithuania, you'll need to reach out to the sales department.
Free trial and refund are not available, and Proxy-cheap claims to have a good reason behind that. When you purchase a package, you are getting SOCKS proxies that haven't been used before, which is why you won't be able to get a replacement and return them.
Pros
4G SOCKS proxies are available
You have the option to choose the operator
Unlimited bandwidth
Cons
No free trial or a refund option
US proxies are 3G only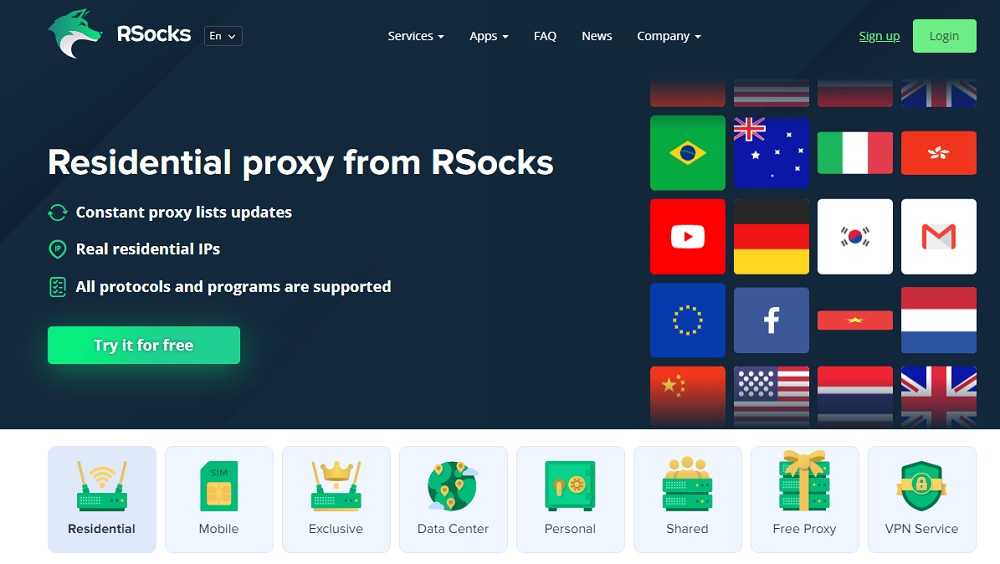 RSocks is a proxy provider that hasn't reached the popularity like some of the other providers on this list but is a decent SOCKS option.
The provider seems to have a decent set of features, soit is a good enough option for some people. There are over 3 million SOCKS IP addresses in its proxy pool, which isn't a terrible number. The biggest problem is in terms of the locations, which are a bit limited. With around 50 countries to choose from, it doesn't offer the widest range of location options on the market.
One thing that makes this provider a bit more unique when compared with the others is the bandwidth. RSocks offers unlimited bandwidth on all packages, which is a great advantage.
Speaking of packages, there are plenty of those to choose from. RSocks has 85 different packages, and they range depending on the location or the use case.
For some of them, you have the option to choose the number of IP addresses that you want to get. On top of that, you have the option to get daily, weekly or monthly packages, depending on how long you need the SOCKS proxies for.
Testing the service for free is possible, which is another advantage. The company provides you with the option to test the SOCKS proxies for free, where it poses no restrictions and gives you access to a handful of IP addresses.
Pros
Free proxies to test
Option to get daily or weekly packages
Over 3 million SOCKS proxies
Cons
The list of countries is a bit limited
Need to purchase different packages if you want proxies from different countries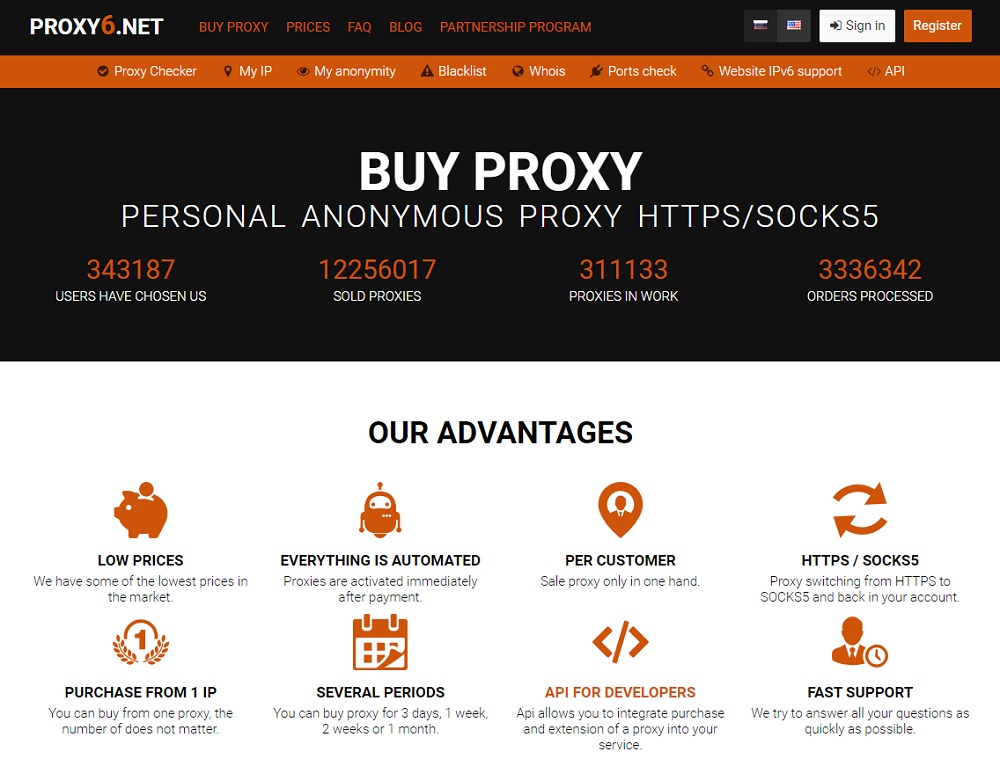 On the datacenter side of things, you have Proxy6, another great option for SOCKS proxies that you should have in mind. There are some things that make it a great choice, and there are some things that make it not so good.
The number of proxies that Proxy6 has isn't available, and there seems to be a good reason. The company constantly removes and adds new proxies, so it's kind of difficult to give an exact number. The company had over 300 thousand available SOCKS proxies at the time of writing, which isn't too bad.
In terms of locations, they depend on the type of proxy you get. IPv6 proxies come from 10 locations across the 3 most popular continents. IPv4 proxies can be purchased from 40 countries, while you have only the US and Canada for the shared ones.
When we reach the prices, things start to take a turn for the worst a little bit. Proxy6 is not the most affordable SOCKS provider on the market.
Putting that aside, the pricing structure is quite flexible, and there are discounts. You can purchase as little as 1 IPv6 address for only 3 days, while the IPv4 comes with monthly commitments. Going for more proxies and a longer duration means that you will be getting a discount.
A free trial option isn't available, but there is an option to ask for a refund. The problem with the money-back guarantee is that it's only valid for 24 hours and doesn't cover the shared IPv6 SOCKS proxies.
Pros
Plenty of countries to choose from
Flexible packaging options
Unlimited bandwidth
Cons
The proxies are not the most affordable ones
No free trial is available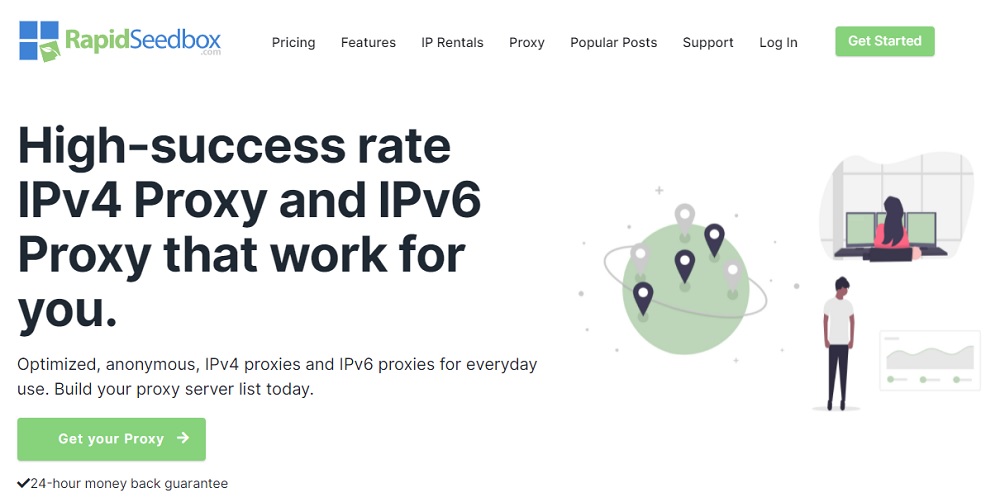 Last but not least, we have RapidSeedbox. The company has several services under its belt, and one of those is datacenter SOCKS proxies. Things aren't perfect, but it's not a bad option, especially when considering the price.
Right of the bat, RapidSeedbox doesn't seem like an excellent option, mainly because the number of proxies is unknown. On top of that, the list of countries consists of 4. 3 of those are in Europe, and the last one is the US.
On the features side of things, you are getting more or less what the rest of the datacenter providers offer. You have the option to choose between IPv4 and IPv6 SOCKS proxies and the option to pay on a monthly basis or yearly.
Speaking of payment, things are a bit strange. For IPv4, you can get as little as 1 IP address and go over 500. For anything more than that, you'll need to reach out to the sales team. On the IPv6 side of things, the packages range from 100 to 10 thousand IP addresses, but the price per address is lower when compared with IPv4.
Datacenter providers rarely offer free trials, and the same goes for RapidSeedbox. The only option is to go for the 24-hour moneyback guarantee, which is a bit limiting when compared with some of the other options on the market.
Pros
Affordable SOCKS proxies
Unlimited bandwidth on all packages
Discount for getting a yearly package
Cons
No info on the number of available SOCKS proxies
Only 4 supported countries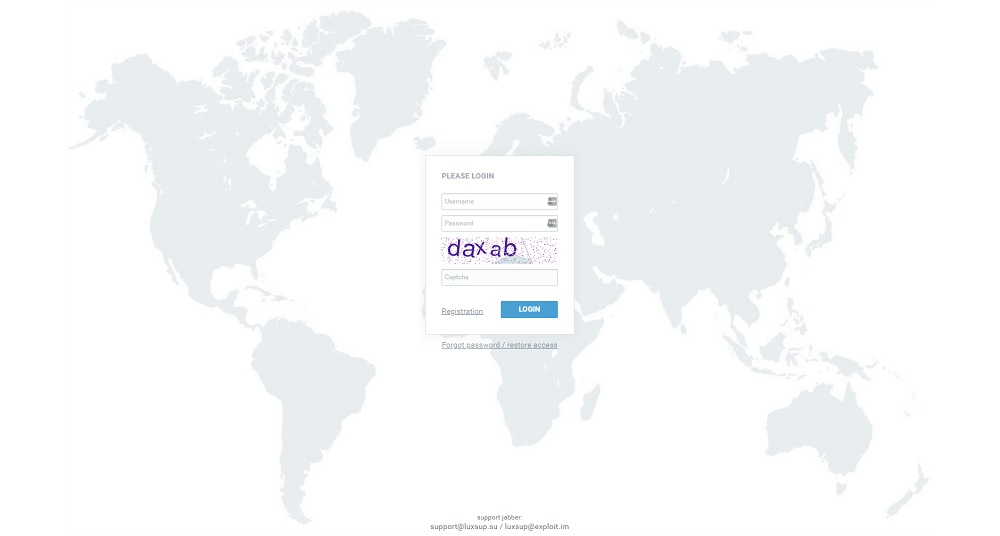 Lluxsocks is dead, you can learn more and find alternatives from here.
I'll be kicking off this list with my recommendation for the best alternative for Vip72. Luxsocks has been around since 2014 and is a SOCKS proxy provider similar to our favorite one. On the feature side of things, you don't get as much. It means that the cost is less when compared with some of the other options on the market.
Luxsocks' main selling point is flexibility. Unlike many other SOCKS proxy providers, this one provides you with an option to get proxies based on your needs. This means that you won't have to pay for a monthly subscription. As for the number of proxies, there are around 25 thousand, which isn't a lot, especially when you compare with other providers on this list.
Since anonymity is a priority for Luxsocks, the payment options are limited. The only option to pay is with Bitcoin or Perfect Money. In addition to that, you should know that the service charges a fee for registration; that way, it keeps the circle of users tight.
Pros
Anonymous
Flexible proxies
Great speeds
Cons
There is a registration fee
Only 250 thousand SOCKS proxies

Next up is 911 S5, which is another popular option similar to Vip72. Even though this provider seems to provide more than Luxsocks, I'm still putting that one on the top. Like most privacy-oriented providers, there is very little information about this one as well.
911 S5 is a SOCKS provider that offers residential proxies in over 190 countries worldwide. The number of IP addresses is unknown, but the company claims to update the network with millions of fresh proxies daily. If that is true, then you should be able to find proxies in most cities worldwide.
The pricing is another area that some people may find attractive. 911 S5 has several packages where all of them are with no limits for anything. Some proxy providers offer unlimited bandwidth, which isn't something new, but here you also get no limit on the duration of the package. The proxies can be active for as long as you want them to, and 911 S5 also has free proxy management software that works on Windows machines.
As for the payment, like most anonymous services, the options are limited. You can pay with WebMoney, Alipay, UnionPay, or Bitcoin.
Pros
Over 190 locations
No limit on bandwidth
No limit on the duration of the package
Cons
No trial or refund is available
I would like to see smaller packages
---