Did you purchase 911's socks proxies, but don't know what to do with them? In this article, we will guide you, and you will learn how to use them and become a master at it.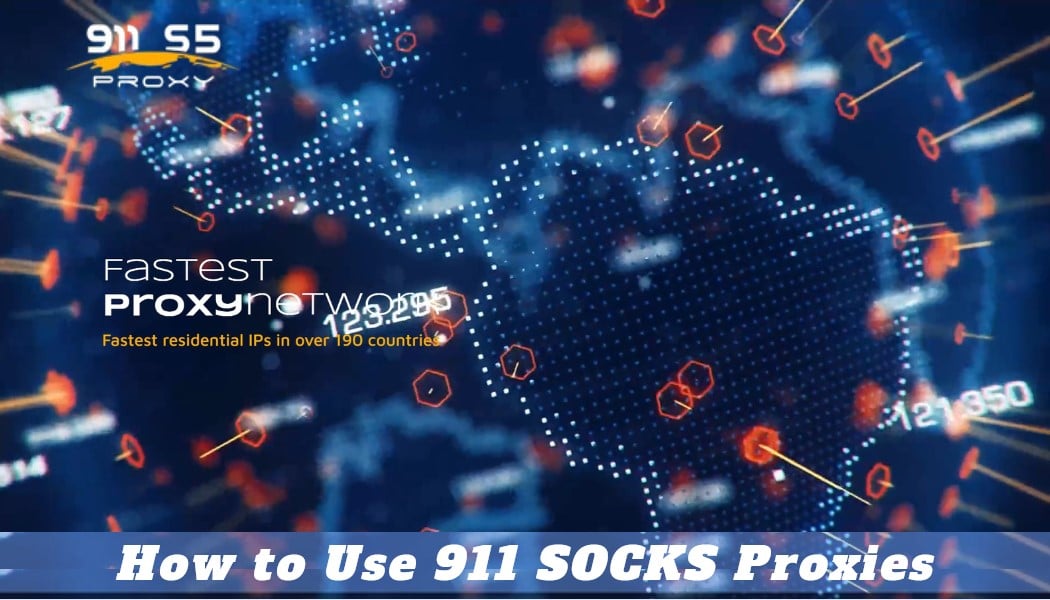 In the world of proxies, 911 is not the first choice for most people. Unlike some of its competitors, 911 has relatively limited information regarding its history. On the other hand, considering how many satisfied customers they had and how long they have been in service, it is a proxy provider that you should not dismiss.
Let us dive into the how-to part of this guide.
911.re is dead, find the 911 Alternatives here.
Residential Socks Proxies
Quite a lot of proxy providers on the market offer HTTP and HTTPS proxies. 911, on the other hand, offers only SOCKS proxies, something that should not affect your experience, but it is a nice thing to know.
The exact number of available proxies is unknown, but 911 claims that they have millions of proxies in over 190 countries. All of them are residential and come from the USA and Canada, Europe, Asia, and South America, so no African proxies here. The positive side to this is that detection is almost impossible, due to the type of proxies you will be using.
An interesting set of features is what distinguishes this proxy provider from most of the others. For starters, there is no monthly commitment, and you pay once for the number of proxies you need, which expire as you use them. In the package you purchase, you get their software for using the SOCKS 5 proxies, and there is no limit on the bandwidth.
Now let us see how you can use the proxies.
Once you log in to your account, you will find that there is not a lot of settings you can change.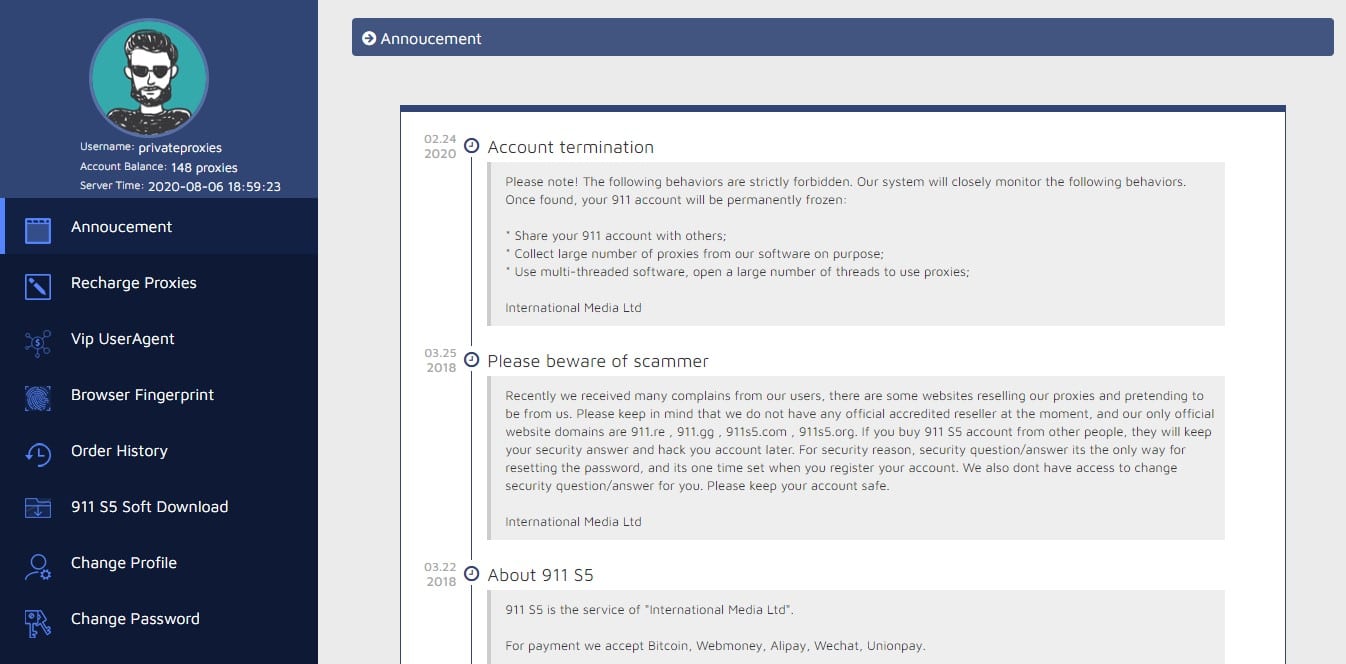 Head over to the "911 S5 Soft Download" and grab the ZIP file from there. The password is 911.re. Regarding system requirements, the application will run on a Windows machine only and will work on any 32- or 64-bit version released in the past 15 years.
For the other settings, you may need to use in the dashboard are the proxy recharge and VIP UserAgent.
As you may have guessed, the proxy recharge is the section where you would go to purchase additional proxies. You can get them in several packages ranging from 150 to 9000 proxies for different prices. The payment methods are the same as the initial purchase: Bitcoin, Webmoney, Alipay, and Unionpay.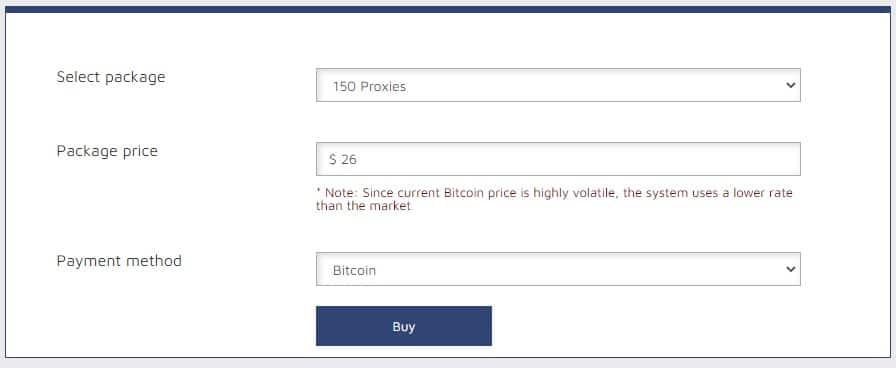 If you want to purchase VIP UserAgents, head over to that menu, and choose how long you would like to have that status and your preferred payment method.
Regarding the other settings, they are related to your order history or making changes to your profile or password.
Unpack the ZIP file you downloaded and run "Client.exe." Before you can use it, you will need to log in with your login credentials. Alternatively, you can tick the "Save login info" box so that you don't have to enter the username and password each time you run the app.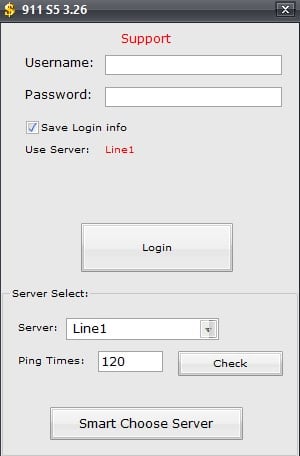 When you are logged in, you can turn off the announcement window, and you will be greeted with the application's tabs and settings.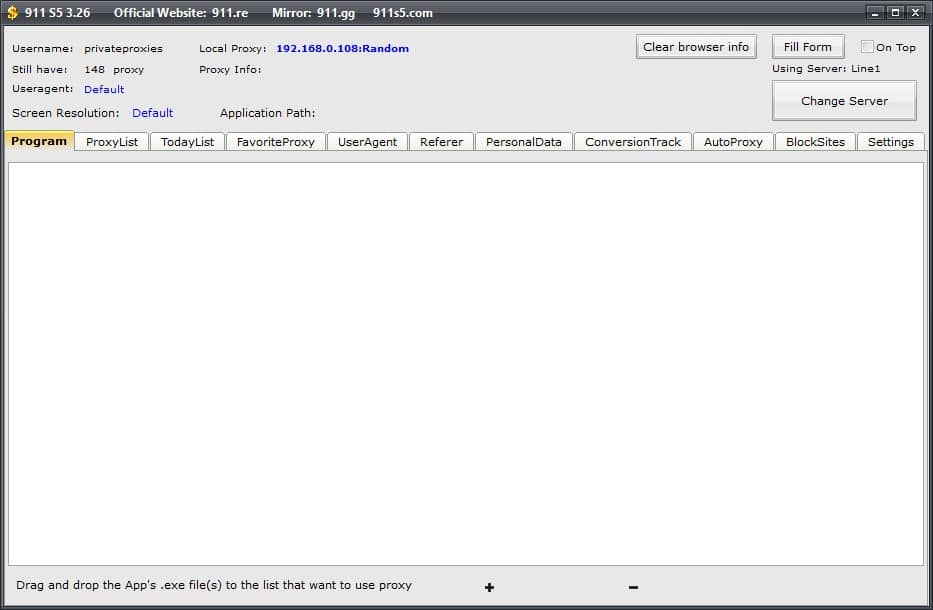 The first thing you should do is to add the applications that you want to use proxies on. The good thing is that you can select which apps you want to use a proxy and which ones to remain with your original IP address. There is also a way to set up a proxy on your entire machine, but we will cover that in a different section below.
To add an application, you can either click on the plus sign (+) and locate the executable file of the app, or you can drag and drop the shortcut from the desktop or wherever you have it located. You can do this step as many times as you want to add apps to the list. Once you add the apps you want, you can run them either by double-clicking them or by right-clicking the app and clicking "Run."
Navigating to the "Proxy List" tab will lead you to the list of available proxies.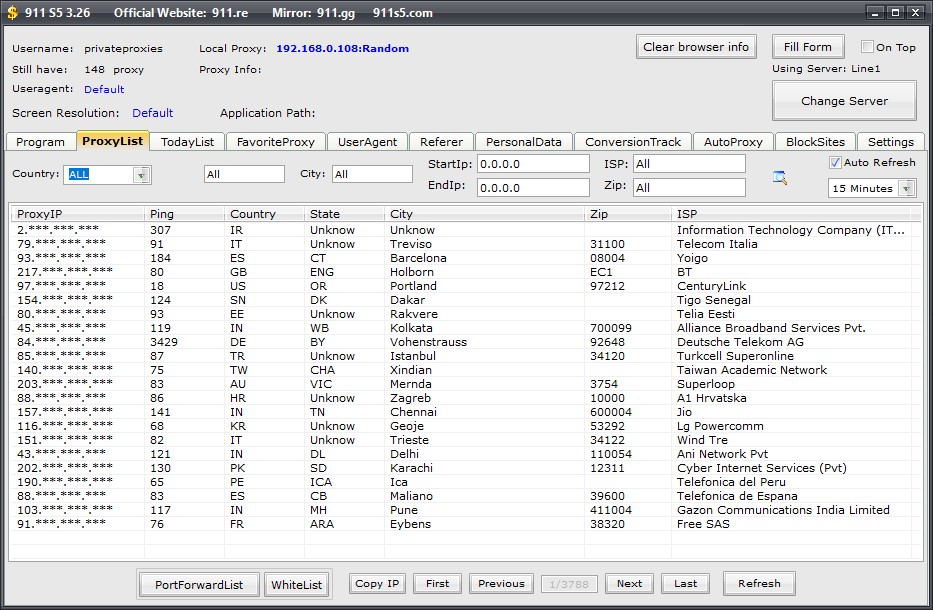 The list in this tab provides you with randomly selected IP addresses, and to activate one, all you need to do is double click it or right-click it and click on "Connect." Geo-specific targeting is available if you need it. You can search proxies from a specific country, state, city, or ZIP code. You can also search the proxies based on an IP range or ISP. If you want to get a different set of proxies, you can refresh the manually, or they will automatically do so every 15 minutes.
In the "Today List" tab, you will have the list of proxies you used in the last 24 hours. No matter how many times you reuse them, the number of remaining proxies will not change. If by any chance, you see a proxy with red letters in the list, it means that the proxy is offline, and you will not be able to use it.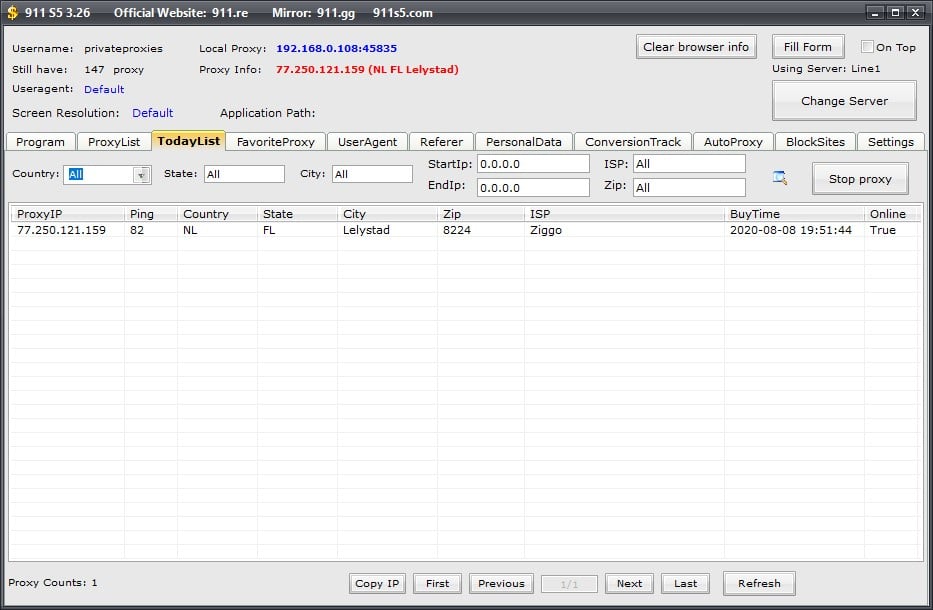 To deactivate the proxies, all you need to do is to click on "Stop Proxy" in the Today List tab.
The next setting that you will want to tinker with is the user agent. The list contains 8000 user agents from various browsers and versions, so you are getting a wide variety of choices. To enable a specific agent, you can either double-click it or right-click on it and click "Set Agent."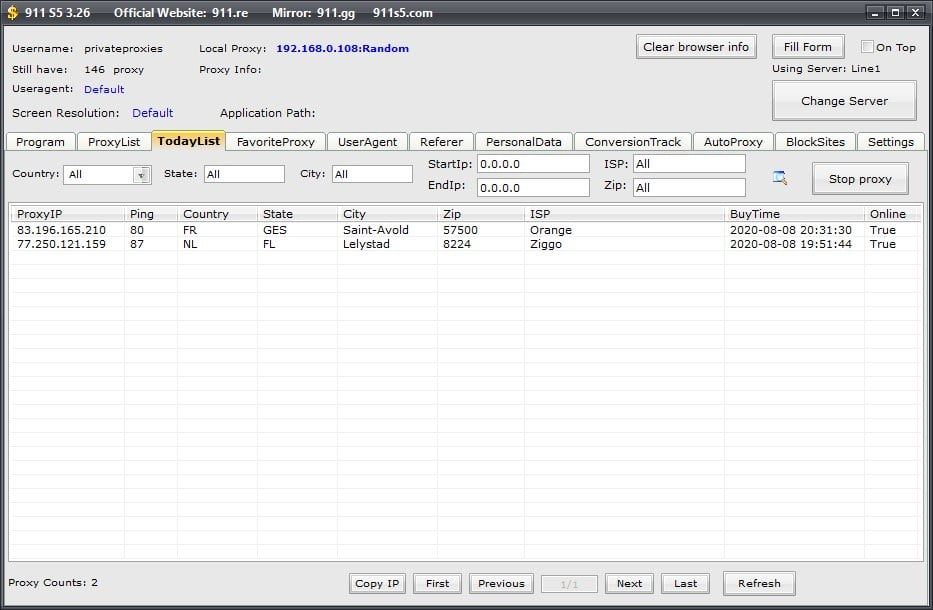 When you have a proxy and specific user agent selected on the top of the window, you will see the settings enabled, as shown in the screenshot below.

991 S5 proxies may not be the most popular provider on the market, but they have some excellent offers that you cannot pass. Even though setting it up for a system-wide usage is someone complicated, the software takes the complexity away by enabling you do set up which apps you want to use the proxies.
---
You maybe like to read,
---