Looking to bypass geo-restrictions or keep yourself protected while playing your favorite Xbox game? Check out today's list of the best Xbox proxies you can use.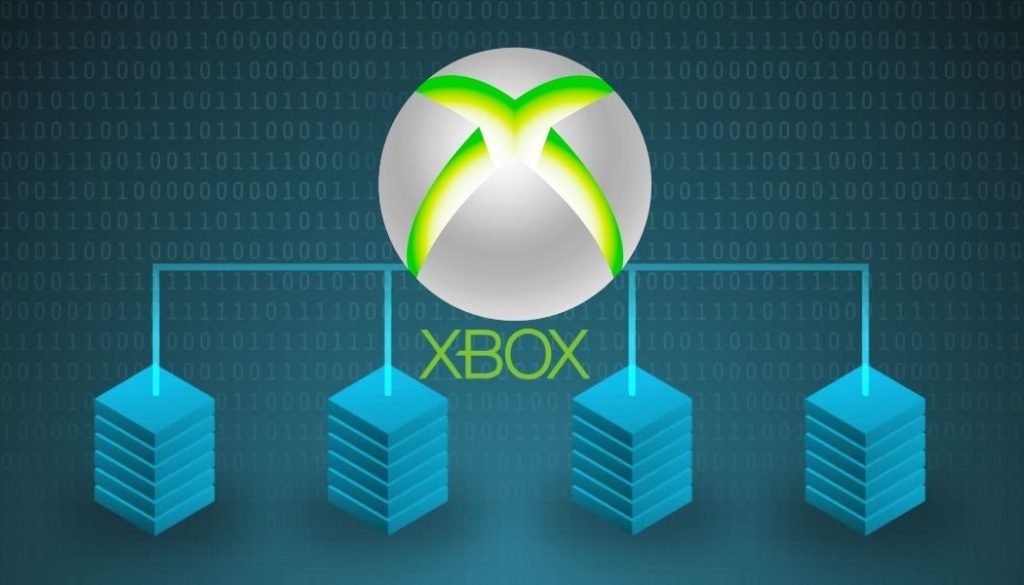 Proxies are staring to play a more and more important role in our daily internet activities. It doesn't matter why you need them, the bottom line is that some people cannot function properly without using proxies. As for the type of people that use them, there are those that need proxies for business purposes and the people like games that use them for fun.
If you're in the second category and are looking for excellent proxies for your Xbox gaming sessions, this is the list for you. In this article I'll outline my top 10 picks for the best Xbox proxy providers that you can utilize. Regardless if you want proxies to bypass geo-restrictions or hide your real IP address, these are all excellent options.
---
Best Xbox Proxies
Before I dive into the list let me explain a few things. For the most part, for gaming you'd need proxies that can deliver higher speeds and lower latency, so with that in mind, the providers I'll be discussing are datacenter ones.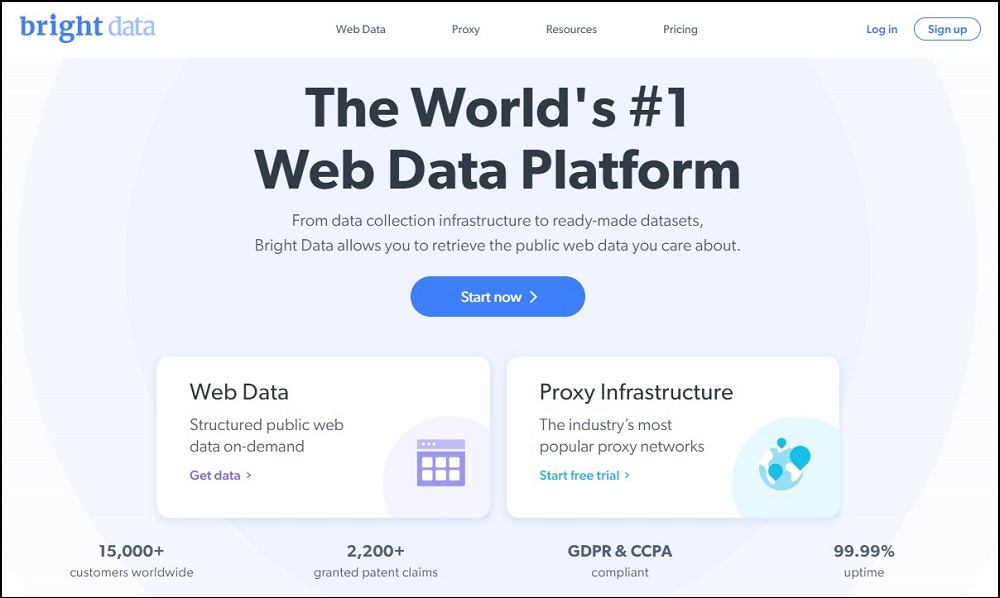 If you're new to the proxy world, you may not know this provider. Previously known as Luminati, Bright Data is one of the best providers on the market, offering excellent service, but at a higher price.
In the datacenter section, Bright Data has over 1.6 million Xbox proxies across the world, which is more than enough for what you'd need. The provider claims that it can deliver IP addresses from every country in the world, but that's more for the residential ones. As far as datacenter proxies go, it covers the "popular" countries that have no restrictions, so you won't have any issues.
The price is this provider's biggest drawback. Considering the options you get, they are worth it, but it's not something for people on a budget. The cheapest package is $500, and you pay per IP addresses you use and the traffic you spend. Apart from that, there is a pre-paid package, where you for as much traffic as you spend, which is a good option if the pre-defined packages are too much.
You won't have the option to go for a free trial, but Bright Data offers a 3-day refund policy in case the Xbox proxies don't perform per your linking.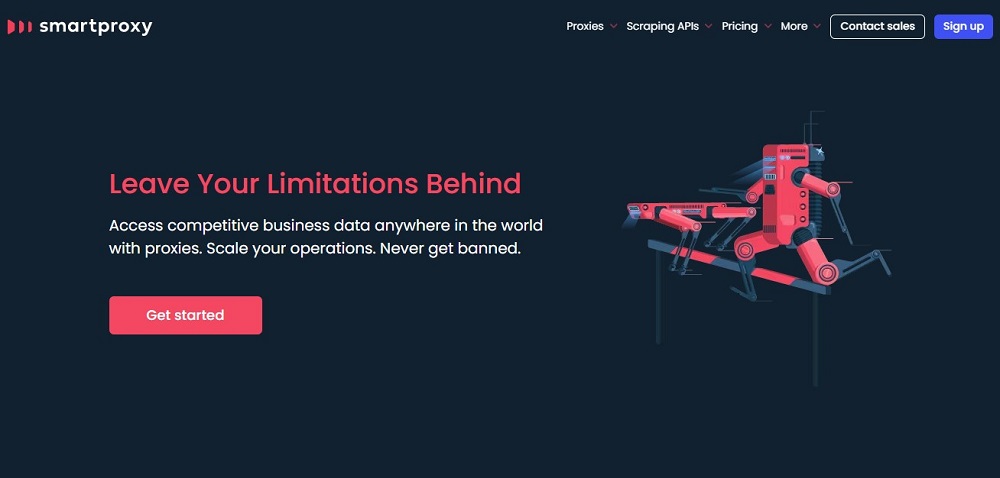 In many ways, Smartproxy is a Xbox proxy provider that's very similar to the previous one. It offers similar set of products and comes with similar set of features.
Similar to Shifter, Smartproxy doesn't offer a lot of information in terms of the pool. The number of Xbox proxies is unknown and the only piece of information is that they are from the US. Like with the previous provider, it shouldn't be a problem because proxies from the US have no limitations.
One area where Smartproxy does pretty good is in terms of the prices. There are some limitations when it comes to the packages and the smallest one you can get comes with 25 Xbox proxies. The good news here is that its more affordable than most of its rivals. For the price of $39, you get those IP addresses with practically no limitations in terms of usage.
To avoid abuse from third-parties, Smartproxy doesn't offer a free trial for is Xbox proxies. The only way to test the proxies is to rely on the refund option and ask for a refund within 3 days.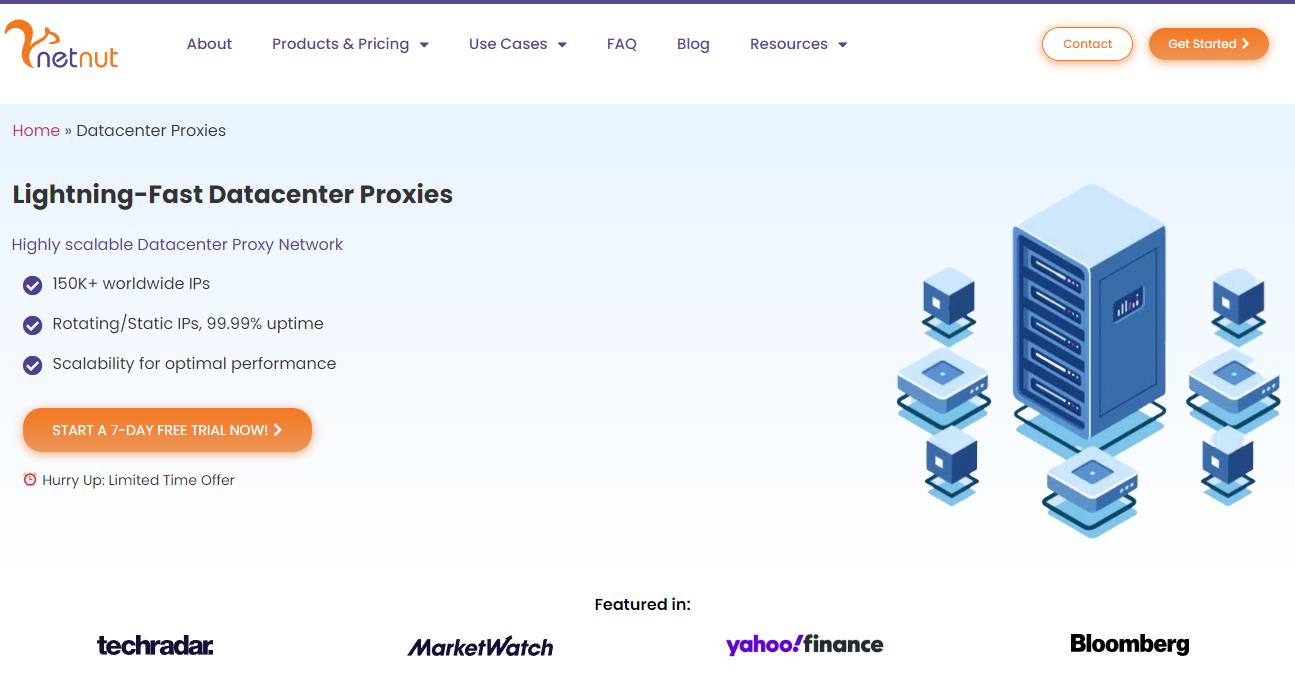 As datacenter proxies for gaming go, it doesn't get much better than what NetNut has to offer. Their datacenter proxies are a great choice to look at if you're a gaming enthusiast, never mind an Xbox diehard.
When you're looking for fast data to enhance your gaming, regular datacenter providers might not be enough. That's where NetNut's datacenter proxy network comes in. It's known for its impressive speed and power, some liken their datacenter IPs to a mid-range residential proxy because of their power, security, and effectiveness when dealing with data-intensive tasks.
These proxies are reliable and have experienced virtually no interruption, especially the very fast ones in the US. They have over 150K special IP addresses from all around the world.
This means you won't be locked out of your favorite Xbox gaming channel or stream just because of where you live. You can deploy them for Xbox gaming in whichever way you please without any issues. Plus, there's an easy dashboard and API integration to keep track of your data usage and other important details.
The speed of NetNut's Datacenter Proxies is thanks to their advanced IP rotation management. Every request is balanced well to ensure the best IP is assigned for your location. The proxies can handle many sessions at once and have a high success rate, which makes NetNut a top choice compared to other options when it comes to gaming performance.
A major advantage of relying on premium datacenter proxies for your Xbox gaming is the possibility of enjoying more generous data bandwidth allocations. NetNut didn't disappoint in that regard NetNut offers different plans for various bandwidth needs.
You can choose from six plans, starting at $100 for 100GB and going up to $1000 for 2TB. And they even have a 7-day free trial so you can test them out without any cost. Try them out, feel the speed, and see how they can improve your Xbox gaming experience. Then, commit!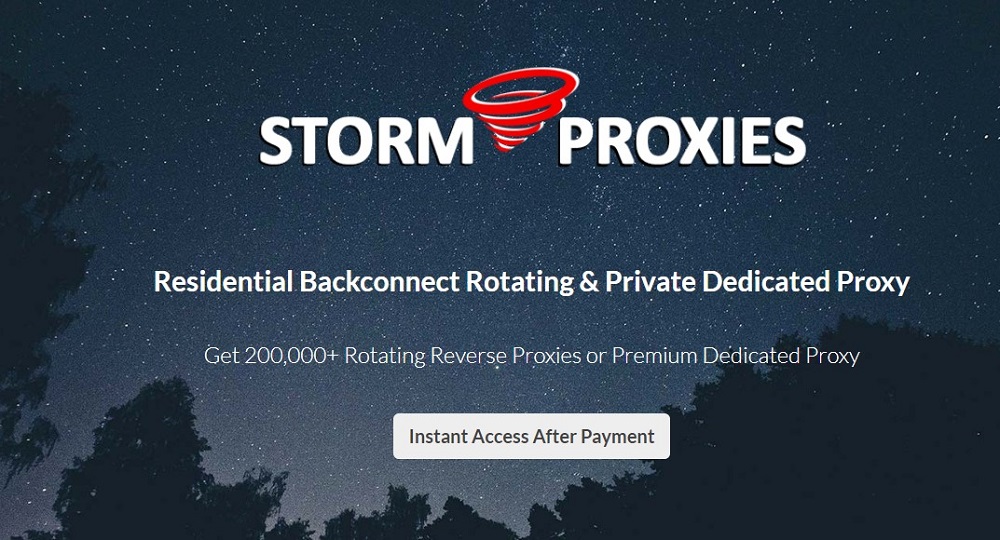 Stormproxies is proxy provider that won't tick too many boxes in the residential area. As far as datacenter Xbox proxies go, this is an excellent provider that you shouldn't avoid.
Like most of the providers on this list, you'll have access to multiple types of proxies. In this case, we're interested in the dedicated datacenter ones. The exact number of Xbox proxies in the pool is unknown, but the location is limited to the US only. In terms of features, things are more or less similar to what most of its competitors offer.
There are plenty packages to choose from and with the lack of limit on the bandwidth, you are paying for the number of Xbox proxies you want. Things start from 5 IP addresses for $10, which is around the mid-range as far as the price is considered.
Despite the company's marketing, Stormproxies doesn't offer a free trial. While eventually you end up getting the option to test the Xbox proxies, that comes in the form of money-back guarantee. Unfortunately, unlike some of its competitors, this provider offers only 25 hours to test the proxies.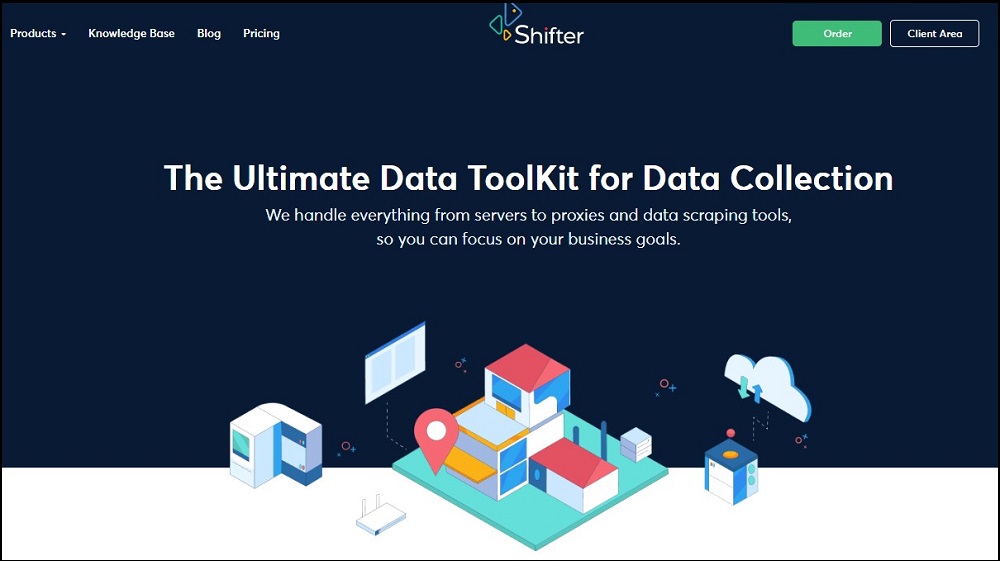 Continuing the trend of popular options for Xbox proxy providers, we reach Shifter. There are many aspects that make it as good as some of the best out there.
Like the previous providers, this one also offers multiple products, among which are datacenter proxies. The pool of Xbox IP addresses isn't exactly known and Shifter claims to have thousands of them. In terms of locations, the datacenters are located only in the US. I would usually say that this doesn't offer a lot of flexibility, but in this regard you shouldn't have any issues.
The pricing structure for the dedicated Xbox proxies is pretty simple and straightforward. With no limit on the bandwidth, the structure is based on the number of proxies you'll get. The minimum is 5 IP addresses for the price of $25, which isn't the cheapest you can find.
A free trial isn't something that Shifter offers, which isn't something that most people would be fine with. The good news here is that you have a 3-day money-back-guarantee, so it's not like you're throwing away your money.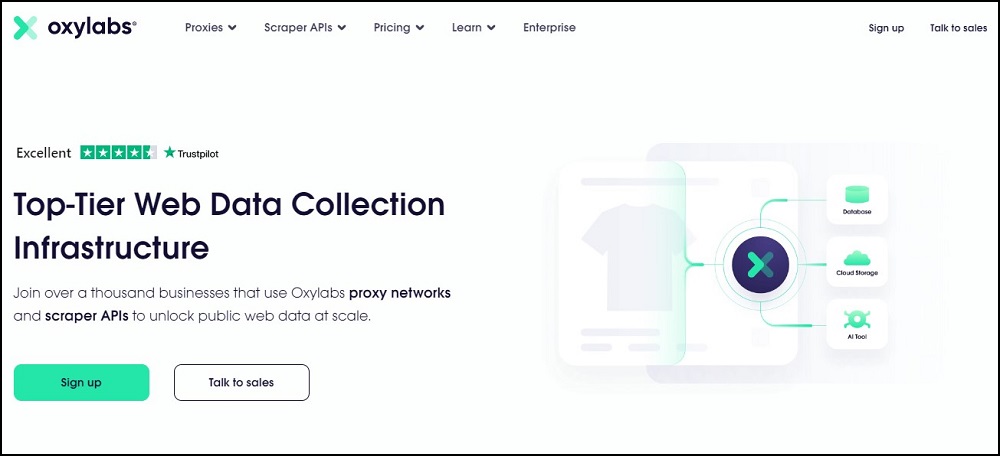 Another Xbox proxy provider that offers multiple products is Oxylabs. Many consider it to be a premium option like the last one, but despite that, things are set up differently.
On the pool size side of things, Oxylabs has over 2 million Xbox proxies, making it one of the largest networks in the industry. In terms of locations, the option is wide, and you have Europe, America and Asia nicely covered. As a result, you won't have any issues finding IP addresses from a country with no restrictions.
The biggest difference is in the pricing structure. Unlike the previous provider, Oxylabs has no limit on the bandwidth you use, meaning that you'll be paying based on the number of Xbox proxies you'll be getting. The smallest package is $180 giving you access to 100 IP addresses from the US or 60 from the other parts of the world.
Testing the Xbox proxies is an option, but things are a bit complicated. If you approach Oxylabs as a company, you can get a 7-day free trial, while for individuals, the company only offers a 3-day money-back guarantee.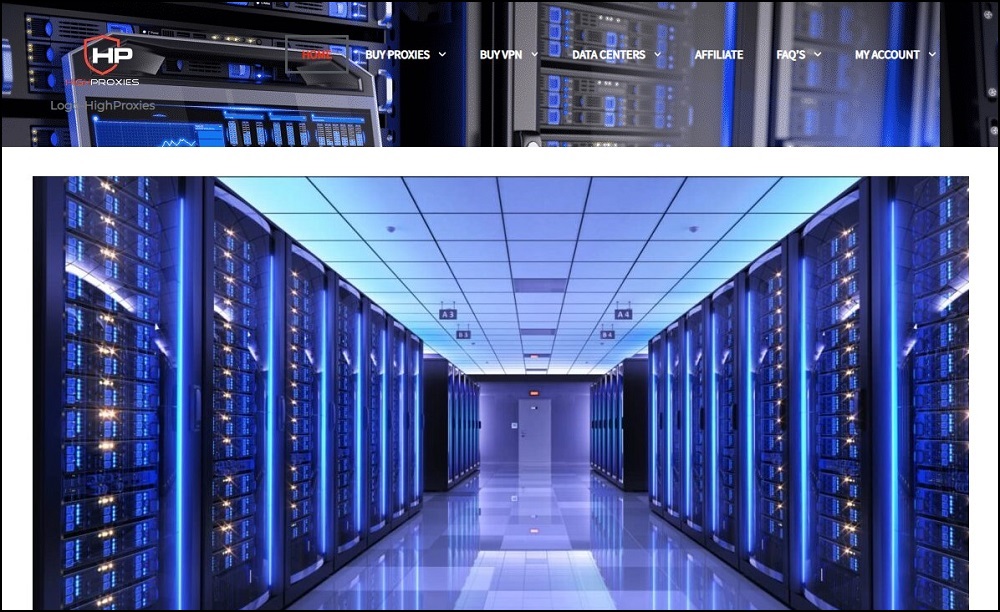 Moving away from the provider with multiple proxy types, we reach a provider that deals only with datacenter proxies. HighProxies is an excellent Xbox provider, and it's one that cannot be considered the most affordable one.
As far as offerings are concerned, HighProxies is a provider that outlines all the information needed. The company has over 70 thousand Xbox proxies in 33 datacenters. Most of them are in the US and there are a handful in Europe. There are several types of proxies and for Xbox usage, the private ones are the best approach.
Even though the pricing isn't this provider's strongest side, flexibility is. Things start from 1 Xbox proxy for the price of $2.30. This gives you access to unlimited bandwidth and speeds with at least 1 Gbps. You also have the option to choose the locations and you can get a random new IP address each month.
When it comes to testing the Xbox proxies, a free trial isn't available. HighProxies only offers a refund option, where you can ask to get your money back within 3 days of purchasing.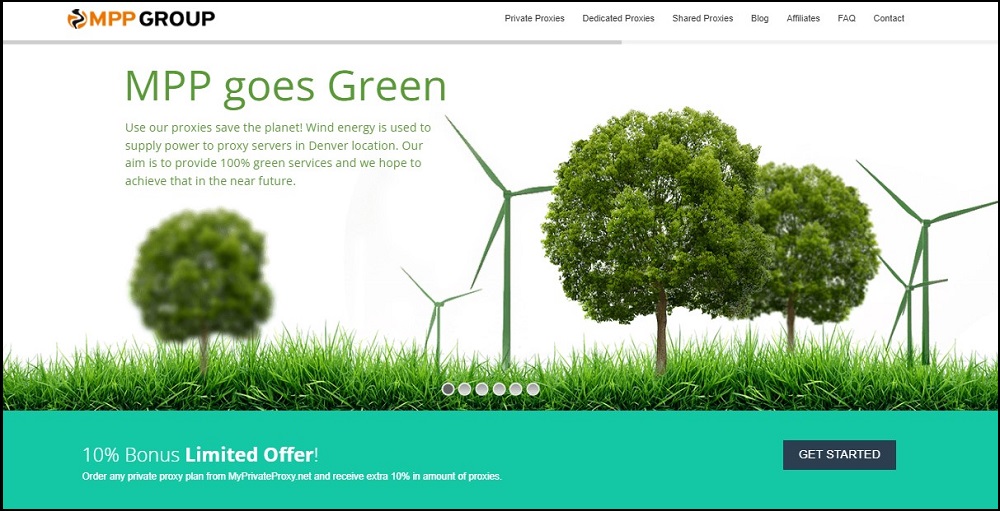 Another datacenter-only Xbox proxy provider you should look into is My Private Proxy. This is a provider that can tick all the right boxes when it comes to Xbox usage.
MPP is a provider that has plenty of features that make it one of the better ones. In its pool of Xbox proxies, it has over 300 thousand IP addresses in 39 datacenters. 27 of those are in the US, while 2 are in Canada and the rest are in Europe.
Like with the previous provider, MPP is one that offers a lot of flexibility. You can purchase one Xbox proxy that will cost you $2.49, making it not the most affordable one on this list. In terms of the features, you get more or less the same as with most of similar providers. This means that you can choose the location and utilize the gigabit speeds from the servers.
Things are similar in the trial section as well. MPP doesn't offer the option to test the Xbox proxies, so you're only able to get your money back through the refund policy. You have 3 days to test the proxies before the time expires.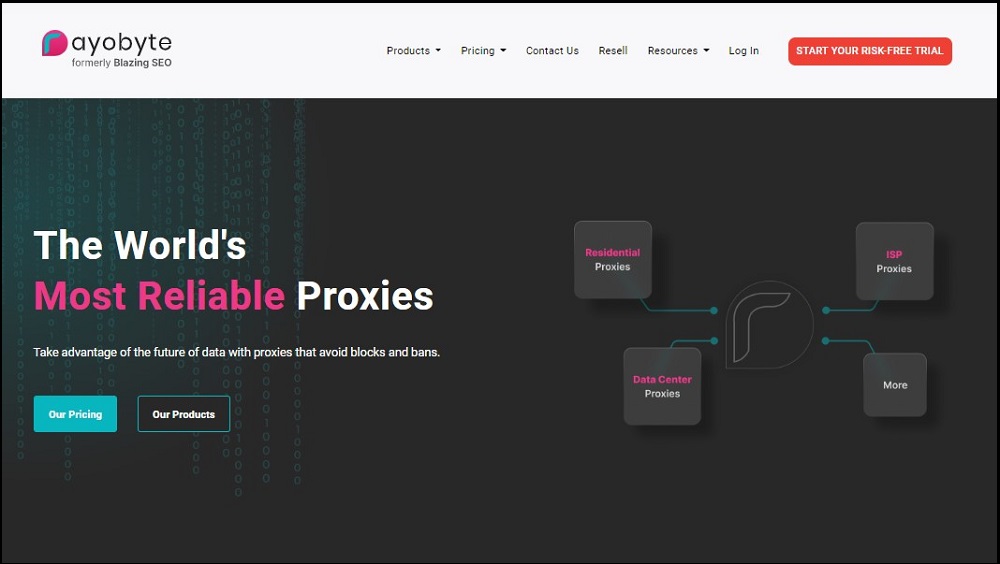 Blazing SEO is one of those proxy providers that may not get a lot of attention, but it's still an excellent option. With a wide range of products, it's an excellent place to get your new Xbox proxies.
Among the multiple products Blazing SEO offers are datacenter proxies, which you can use for Xbox. Even though the number of countries isn't as big as some of the other providers, the diversity is excellent. There are 27 locations to choose from across America, Europe and Asia. From these locations, the company can give you access to over 300 thousand IP addresses.
One of the best aspects of this Xbox provider is the flexibility. Blazing SEO enables you to buy as many IP addresses as you want and the minimum is 5. With a price of $2 per proxy means that a package will cost you $10.
The best part about Blazing SEO is that you can test the Xbox proxies for free. There is a 2-day testing period, which should be more than enough to verify it they work as intended.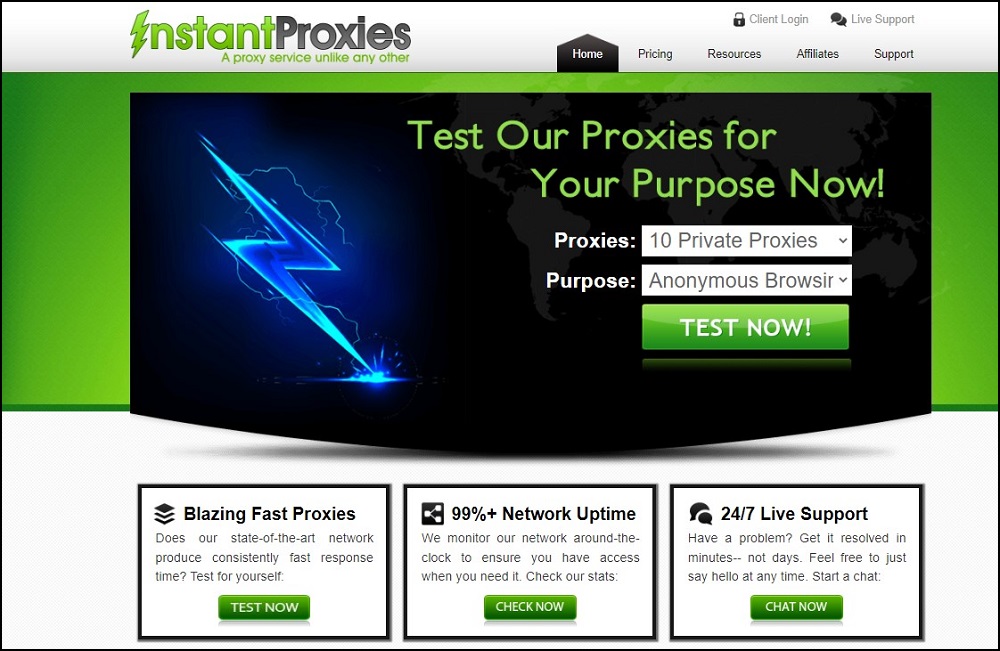 Among the many options that you can use for Xbox proxies, there are options like InstantProxies. This is provider that may not be the best, but is a good option for this application.
As good as some things may seem, InstantProxies is a provider that doesn't offer a lot of information. The number of Xbox proxies remains unkown, and the only information available is that the IP addresses are from the US and Canada.
In the flexibility department, InstantProxies isn't one that brag with a lot of options. While there is a decent amount packages, the smallest one comes with 10 proxies. The good thing about this Xbox provider is that the products are relatively cheap. 10 Xbox proxies cost $10.
considering that it's a cheaper Xbox proxy provider, InstantProxies doesn't offer a free trial. With that said, there is a refund policy and you have 7 days to ask to get your money back.
The last Xbox proxy provider I'll talk about is SquidProxies. Like most of the providers on this list it manages to cover all the important aspects.
One thing SquidProxies doesn't outline is the number of Xbox proxies you have at your disposal. As far as locations are concerned, with 19 datacenters across the world, flexibility is decent enough. The set of features you'd get are  standard for a datacenter provider.
In the pricing department, things are good enough for most people, but there is a slight drawback. Unlike some of its rivals, SquidProxies' smallest package comes with 10 Xbox proxies for the price of $24. Considering that, the price isn't the most affordable one.
Trial is a disappointing aspect mainly because SquidProxies doesn't offer one. One area where this Xbox provider does well is in the refund policy. There is a 7-day money-back guarantee which is the longest in this line of business.
---
Q. Is it legal to use Xbox proxies?
Yes, proxy usage is legal and as long as you use good proxies, you shouldn't have any issues. With that said, some countries have a bit more restrictions in terms of proxy usage, so you might want to check that beforehand.
Q. Why is it better to use datacenter Xbox proxies?
One of the main reason why datacenter proxies are better are the speeds and latency. Since they come from servers with gigabit connections, you can expect excellent service. Residential or mobile proxies are limited by the connection at the node side. This means that you can have issues, especially if you're playing online multiplayer games.
Q. Are there free Xbox proxies?
Technically you could find some free Xbox proxies, but they are not ones that you should use. The first issue with them is that their performance is generally poor. Next up is the problem with the usage.
If you noticed, the list covers provider that offer dedicated or private proxies. It ensures that only you can get access, something which is not available with free Xbox proxies. Security is another aspect that should be considered. Passing any kind of sensitive information through an unsecured proxy is a bad idea, regardless if it's for Xbox or other activities.
Things in the gaming world are evolving, which brings us to the need of proxy usage. Today's list covers that aspect and I've outlined my top 10 picks for your convenience.
---
---