Does being in a cook group help sneakerheads in copping the latest sneaker releases? Cook group keeps you one step ahead of the rest when the sneakers drop. There are many benefits of joining the cook group, and we will cover everything you can get from a cook group with expert knowledge.

Cook group is a site that is all about cooking sneaker drops. This should not confuse you, and we are here to set everything straight. In this article, we will discuss some of the best cook groups, and by the end of it, you should be aware of the benefits of joining a cook group to take your business to the next level. To an extent, you might find that a cook group is your only option to enter sneaker copping, and it can for sure change your game.
So, a cook group is a community or a chat group that helps sneakerheads on slack or discord. It mainly allows cookers to resell and improve their botting experience. They achieve this through a simple method; first, they gather both elite resellers and buyers. Secondly, they provide essential information and early links on sneaker release. Aside, they also give their customers regular giveaways and sneaker monitors.
This article will offer you a lot of information to have in mind before joining a cook group. Cook group members enjoy exclusive benefits. We have researched for you, and this has become pretty simple. Figure out your agenda and decide to join one of the cook groups out there.
Because the groups provide sneakerheads with release guides, sneaker monitors, bot flips, backdoor services, discounts, reselling opportunities, and many more other benefits. Are sneakerheads, beginners, or a botter that wants to boost your copping profits? Keep exploring this article to find the best cook group for you.
Different cook groups are unique in different ways, from sneakerheads to sneaker resellers. Premium and free cook groups are the same and work as a group chat. Let us now look at the best cook groups below.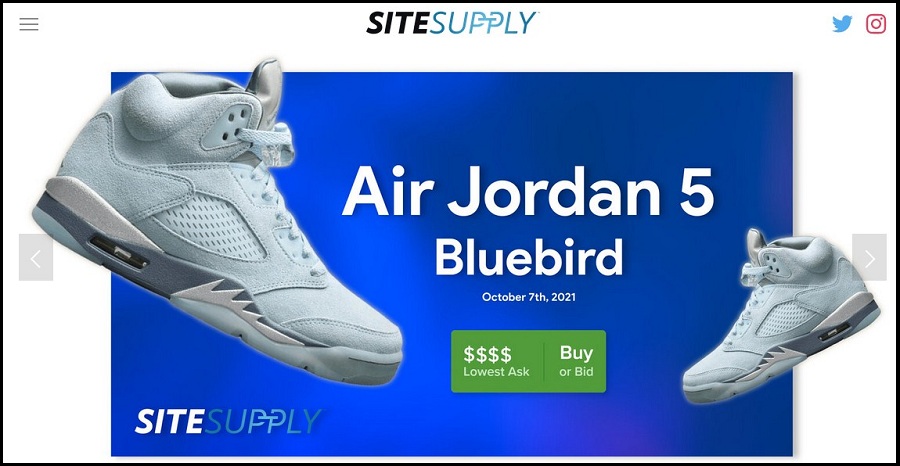 Site Supply is a platform that provides all the information sneakerheads and resellers need to know to cop sneakers like a pro. This cook group is vital because it offers all news related to the sneaker copping game.
Besides that, they also give their customers a regular update as well as feeds about the latest drops and trends on the sneaker market. Join their mailing list and get updates immediately it drops via your email. And for sneaker releases and any updates on their products, follow them on Twitter and Instagram to stay updated.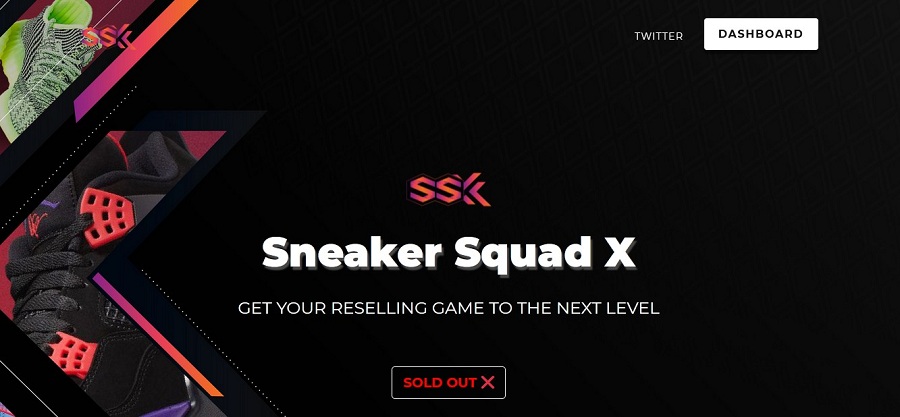 Sneaker Squad X is also known as SSX, is a free cook group and has been in the sneaker gaming business for a long period. Currently, they offer lucrative premium benefits on their new version of the discord cook group. That is, a premium monitor. They provide release guides on whether you are using a bot or manually.
The directories contain relevant reselling links and estimates to raffles which increases your chances of grabbing a pair. They also offer one-to-one customer service, and all users have access to their chats; thus, the group is interactive with lowkey flips.
The group also has tons of sneaker monitors on any target website, and above all, they offer free proxy generator tools as well as a temporary server generator. They always host group buys and giveaway regularly only with established partners. The group has its own ACO discord server that enables users to submit billing profiles for sneaker copping. The paid discord version costs $30 per month. However, it is always OOS.
Follow them on their Twitter and Discord to know when they restock and get the latest and regular updates.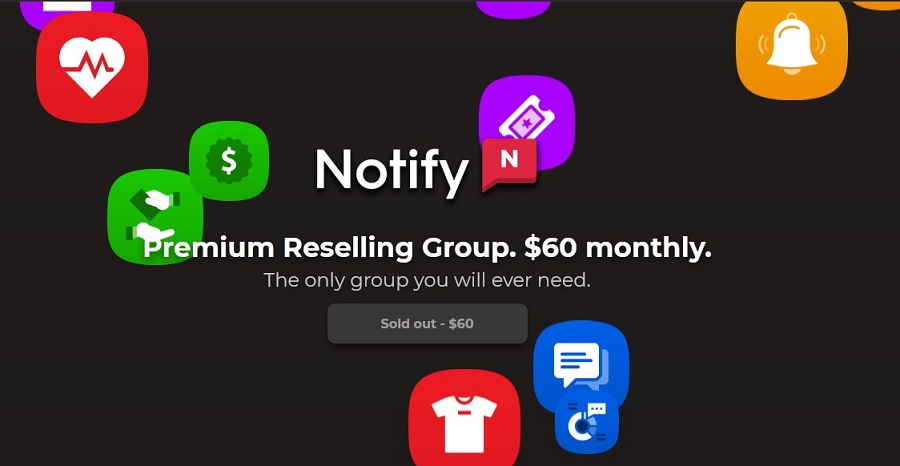 Notify on the sneaker reselling and copping game is the most reputable premium cook group in the industry. Since it is popular, we know you have heard about it among the sneaker community. Due to its popularity, the group has the best group buys for bots in this industry.
I9t provides members with giveaways and test out new sneaker bots. Besides one-to-one customer assistance, the group also offers the most advanced features to their users, like ACO services, sneaker monitors, and lowkey flipping guides.
This is one of the best cook groups to subscribe to, and for any updates, you keep in touch with them on Twitter or Instagram. However, others outweigh Notify cook group, and they offer pretty good services. Keep reading our list to learn more.

AMNotify is a premium cook group that costs you $60 per month to access their services. They offer ultimate tools to their customers that they need to improve their resell profits. The sneaker release updates, exclusive group buys, and early links are apparent services their users enjoy. Additionally, Amnotify also provides its loyal customers with timely alerts when there is a surprise drop or in case of a restock.
They have a top-notch customer support team when users need guidance. Users can access early SNKRS information and enjoy the KITH early links. Follow them on Instagram and Twitter to get regular updates. Never wait to hit failure to start with guidance. Join this community of sneakerheads and resellers to get tips, advice, and tricks.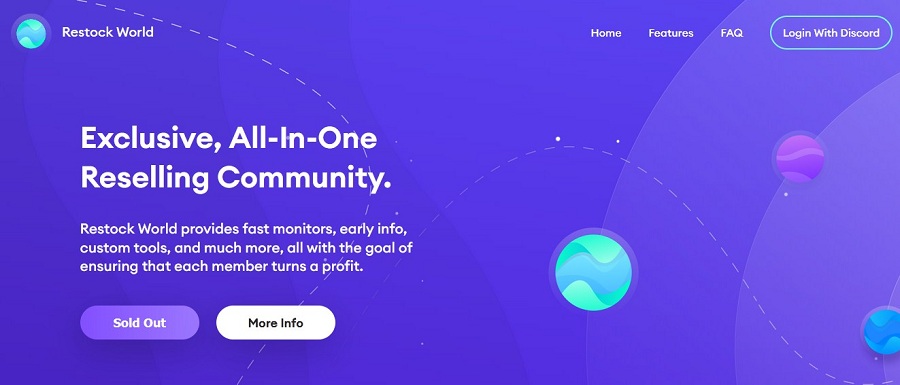 This is also a premium  AIO reselling community that offers customers the necessary resources to take their sneaker copping business to the next level. These resources are many and not only limited to custom tools, releases guides, early links, lowkey and pokemon flips, and one of the fastest monitors among their competitors.
Again the Restock world users have access to a proxy and bots group buy among their interactive community. They also have project X for managing Twitter accounts as well as a chrome extension.
These exclusive features have a monthly price tag. You can buy subscriptions directly from their website or get them from a third party. Their dashboard has a friendly user interface with excellent customer support services. Follow them on their Twitter to stay posted when they restock or get regular updates.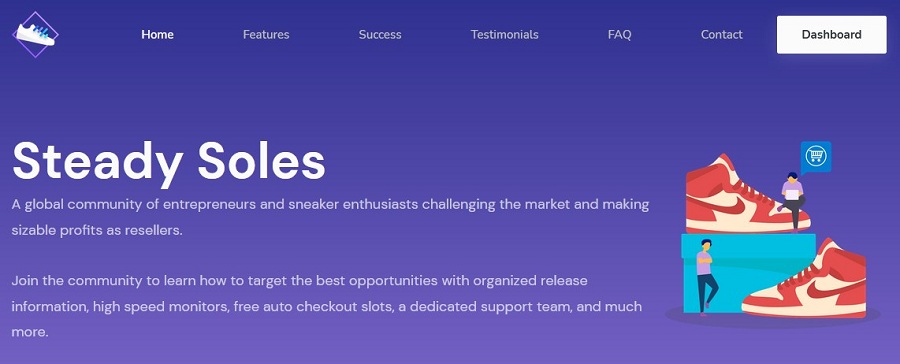 A steady Sole is a cook group that can revolutionize your reselling game. The users have access to free auto-checkout slots and the fastest monitors in the sneaker industry to meet all your needs. This is a perfect choice for sneakerheads and resellers who want to increase their profit at a lower price. The group has gained trust with their proven record and is seconded by their big names in the sneaker community. The discord has been in the business for an extended time.
Grab your subscription and see how far it can take you. Like to organize sneaker release information, provide early links and variants, high-speed access monitor, accurate resell predictions, brick flips, bot flipping, tier bot group buys, and accurate resell predictions.
You can also enjoy a free one on one voice call. You can enjoy many other benefits when you start using the cook group, and above are just a few of them, including funko, sports cards, and lowkey flips. You can access their free software tools; steady fill, steady script, and steady tool. To get the latest updates and learn more, follow them on their Twitter handle.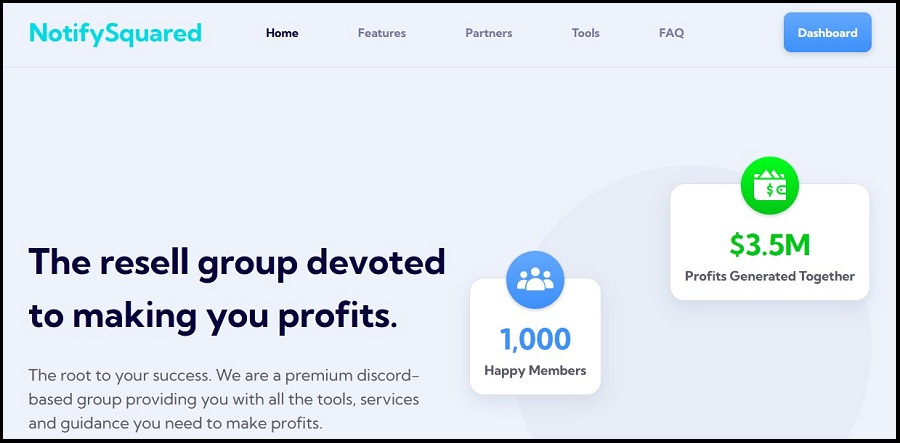 Last but not least, we have a Notify squared. This cook group is devoted to helping you make stress-free profits. Members access guidance, services, and tools necessary for improving their sneaker resell business. We tested this cook group too, and we now attest that it has over 1000 users in its discord or community base.
When you subscribe to this group, be sure to get instant notification on any drop. This guarantees you of any release. You can also enjoy early links, in-house safe bot rental, and complete information on top of the private group buy.
They also have premium monitors in a vast array of stores with lightning speed to ensure that all users get profits beyond sneakers. This implies, they not only deal with sneakers but also clothing. Their auto-checkout slots are also important. Follow them on Twitter or Instagram for more updates.
The guides on sneaker copping are your pre-requisite in this industry; however, cook groups are among the ingredients in your sneaker recipe for success. In sneaker groups, the top recommendation for sneakerheads and retailers is a sneaker bot. But sneaker copping is not easy due to stiff competition; thus, you need to stay posted ahead of other competitors.
Our list gives you the best cook groups to help you grow your sneaker copping game. The choice is yours. Go for a cook group that matches your needs and meets your expectations based on the experience and sneakers location. If you are a beginner, try a free cook group, gain experience and go premium like a pro.
---