We're researching a list of best shadowrocket proxies that help you manage proxies on your iPhone, and explain how to set them up in Shadowrocket.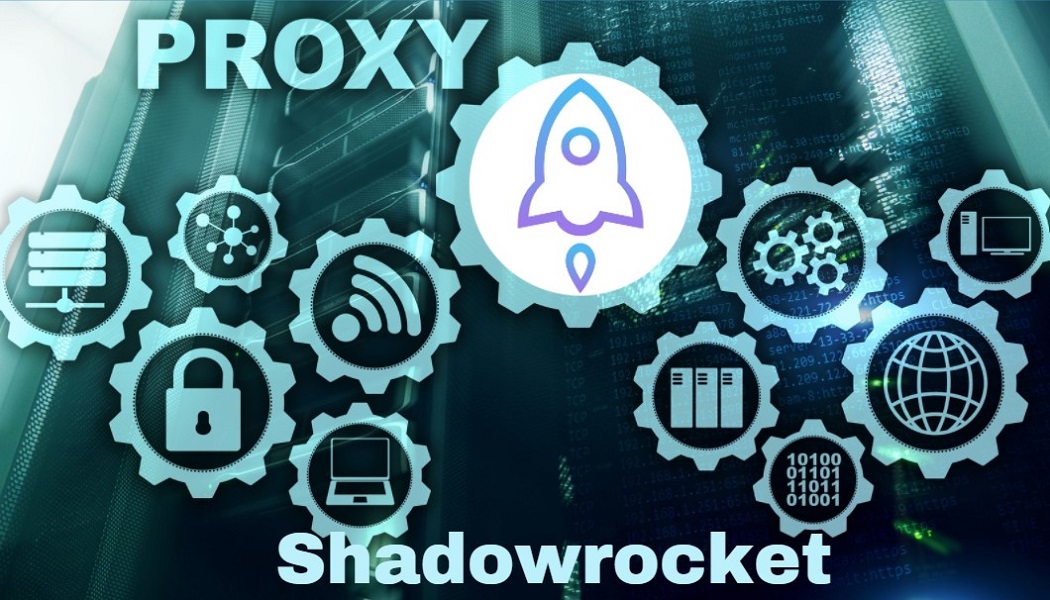 As the internet is progressing and evolving, so are the services that we use. The sudden evolution of the internet brought us plenty of advantages and a few disadvantages.
Anonymity and geo-restriction are the most common enemy of the average internet user, and luckily, there is a solution to that. Proxies have been around for quite a long time, and they are the solution to a problem that most of us face.
Regardless of our end goal, proxies can help us mitigate it, but things aren't always that simple. The most complicated part of using the proxies is setting things up. To be fair, the process isn't super complex, and some people want to avoid messing with that.
The solution to that problem is called a proxy manager. As there are countless proxy managers on the market today, I'll focus only on one – Shadowrocket.
---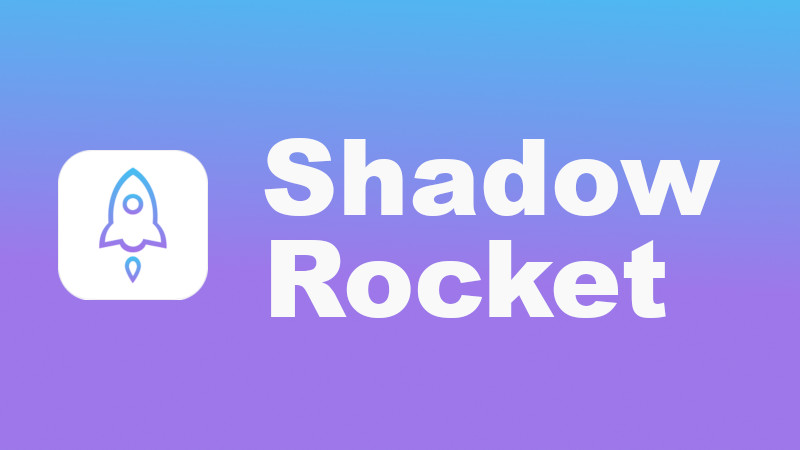 You probably guessed this by now, but I'll explain it anyway. Shadowrocket is a proxy manager designed for iOS, meaning that you can use it on an iPhone or iPad. Even though it is classified as a proxy manager, the tool has many more features it can offer. People who use these devices already know that they can set up proxies, but going for Shadowrocket opens a lot more doors.
If you want a browser proxy manager FoxyProxy will be suited for you.
Once Shadowrocket is installed and activated, it can "take over" the system settings and apply the proxies over them. As a result, you can set it up to have all or part of your apps run through the proxy. The best part is that it will work regardless if you're on wi-fi or cellular connection.
You also have a very customizable set of rules that include domain match, suffix, keyword, CIDR range, and more. Since it's an iOS tool, you can have your rules imported from iCloud. In addition to that, Shadowrocket can also block ads based on the domino you set up or user agent.
The features I mentioned are only a handful of everything that the tool has to offer. Considering that today's topic covers something else, I won't go into further details about Shadowrocket.
What I want to talk about are the proxies. Since the utility doesn't come with proxies, it means that you'll have to purchase them separately. With that in mind, in this article, I'll outline my top 5 picks for the best proxy providers to combine with Shadowrocket.
---
Best Proxies for Shadowrocket
---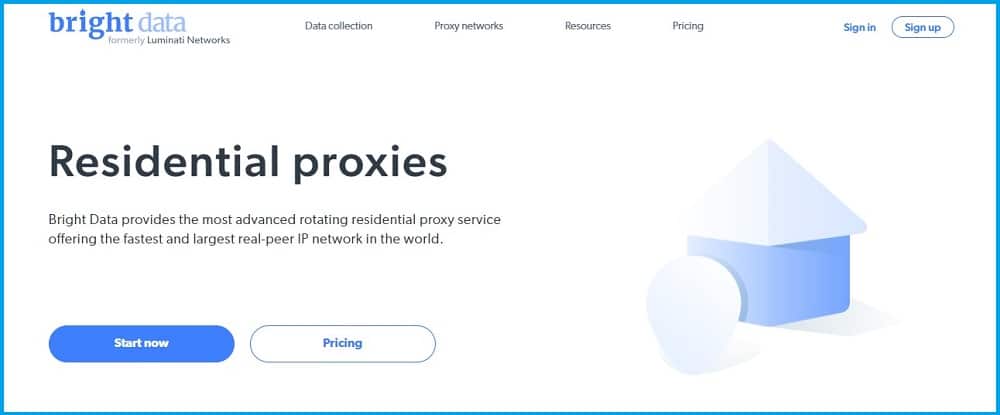 I'm kicking off this list with the most popular provider available on the market. Don't let the name fool you; it's a proxy provider that I've talked about plenty in the past. Bright Data was recently rebranded and was formerly known as Luminati, the one with the biggest proxy network.
Bright data has over 72 million proxies that you can use with Shadowrocket, meaning that you have plenty to choose from. In terms of location, the provider has proxies in every country in the world, meaning that diversity will also not be an issue.
One of the reasons Bright Data is considered one of the best is that it has a lot to offer. There are some features other providers don't have, like advanced geo-targeting. Others have it too, but in most cases, it's limited to country-only, while here, you have city-level or ISP-level targeting. This is an excellent feature for people that need a fine-tuned IP address.
Everything that Bright Data offers to its customers comes at a price, and it's a high one. Even though the prices are high, there is a lot of flexibility in the packages. You can choose between 4 packages depending on the amount of traffic you want to be included.
Alternatively, you can go for the custom one and ask for more. In addition to that, you can get a pre-paid package where you can pay as much as you use. It's an excellent option for people that don't need too much traffic. As much as this provider has to offer, there is still one tings missing – unlimited bandwidth. To be fair, most residential proxy providers are limited with traffic.
Bright Data is an expensive option, but luckily there's an option to test it before you pay. There is a 7-day free trial that is among the longest free trials in the proxy world.
Pros
7-day free trial
Over 72 million proxies for Shadowrocket
Pre-pad package
Cons
One of the most expensive providers
Limited bandwidth on all packages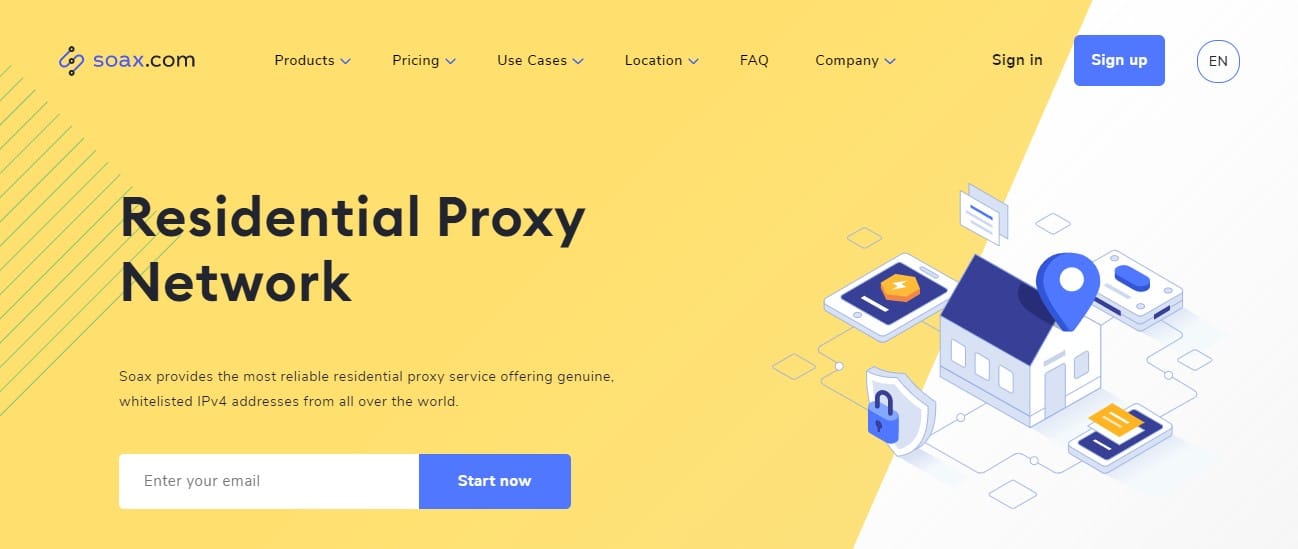 Moving away from the expensive options brings us to Soax. It's a less popular provider, but it is more affordable and offers quite a lot for the price. Yes, you will be giving up on some of the features or size of the IP pool, but it's still a provider that should be more than enough.
Soax has over 8.5 million proxies that you can use, and they are a combination of mobile and residential. Don't look at this as a negative thing because mobile proxies are just as good as residential ones. As for locations, the proxies come from over 120 countries worldwide, which isn't too bad.
Things aren't too bad and are pretty similar to the previous provider when it comes to pricing. Soax has 4 packages that come with a different amount of included bandwidth. The 5th one is a custom, where you can choose how much traffic you want to be included in your package.
In the case of Soax, the deciding factor will be how much bandwidth you need, as the features on each package are the same. Like the previous Shadowrocket proxy provider, you won't get an option to pay for a package with unlimited bandwidth. Testing the proxies is an option, but it isn't free. Soax has a trial that costs $1.99, which at the end of the day is cheaper than paying for an entire month.
Pros
Decently sized IP pool
Affordable
Plenty of payment options
Cons
Trail package isn't free
No unlimited bandwidth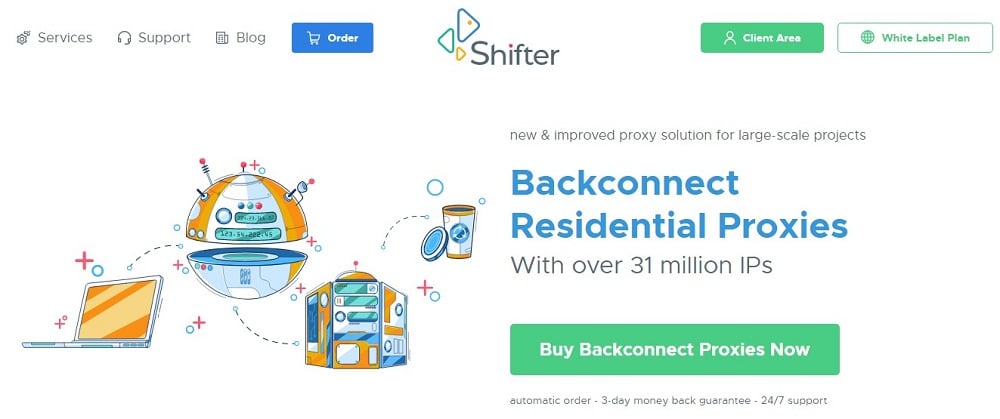 Shifter is the type of proxy provider that sometimes flies under the radar. Despite the lack of talk surrounding it, it's an excellent provider with a lot to offer, and it does that in a slightly unique way.
The pool of proxies consists of over 31 million IP addresses that you can use with Shadowrocket, which is a pretty big number. Even though the list of locations isn't mentioned on the website, having this many proxies means that you should find one in every country worldwide.
One thing that's a bit unique about Shifter is how the pricing structure is laid out. There are two types of proxies that are on offer – basic and special. The first are proxies that work with most websites, while the second is for popular websites like social media or sneaker sites.
Both types have 10 packages to choose from, and the difference between them is in the number of proxies you purchase. It means that you are limited on how many proxies you can use, but you get unlimited bandwidth.
Unfortunately, Shifter doesn't offer a free trial option, meaning that you'll have to rely on the refund policy. There is a 3-day moneyback guarantee, so there is a way to test the proxies and ask for a refund if they don't perform as you need.
Pros
Plenty of proxies that can be used with Shadowrocket
Bandwidth is unlimited
A plethora of packages are available
Cons
Slightly expensive
Free trial isn't available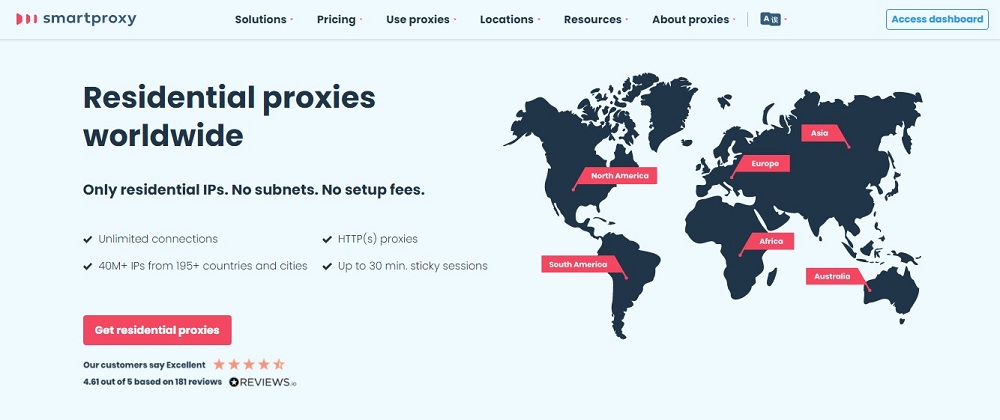 Smartproxy is a provider that you probably know, considering how many times I've mentioned it before. It's an excellent option for Shadowrocket proxies by offering a very big pool of IP addresses at a price that won't drain your budget.
There are over 40 million IP addresses in Smartproxy's pool, which, even though it is not as much as Bright Data it's still more than enough. The proxies come from over 195 countries worldwide, so you wouldn't have to worry if you need something more specific in terms of location.
Speaking of fine-tuning the proxies, Smartproxy has a geo-targeting feature where you can pick proxies from a certain country. There is also an option to target a certain city, but it's limited to only 8 locations.
The prices are affordable and wrapped in a nice packaging structure so that anyone can benefit from it. There are 3 plans that give you access to all the proxies in the pool but limit the amount of traffic that's included. Thanks to the customizable plan, you can ask for more bandwidth, but an option for unlimited bandwidth isn't available.
Another thing that isn't available is a free trial. Your only option to test the proxies is to purchase a package and rely on the refund policy, where you'll have up to 3 days for testing.
Pros
Lage pool of Shadowrocket proxies
Affordable
3-day refund option
Cons
Free trial isn't available
Bandwidth is limited on all packages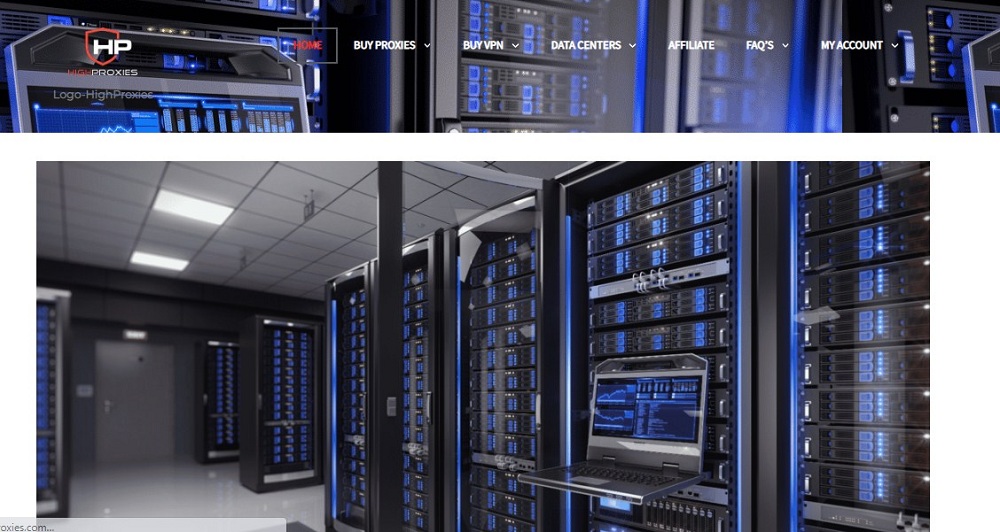 The last provider I'll mention is a datacenter one. There are cases when you may not need residential proxies, so going for something like HighProxies may be a good option. The proxies are cheap and should get the job done for most people.
When it comes to offerings, this is not a provider that has the most to offer. There are only 85 thousand proxies that come from servers located in 39 countries. It's not the worst number I've seen, but diversity may be a bit limiting. Over half of the servers are in the US, and the remaining ones are in Europe.
In terms of features, things are pretty standard, except for the speeds. Some of the proxy servers are connected with 3-gigabit connections, meaning that speed will not be a problem. Like most datacenter providers, you are getting unlimited bandwidth with each package.
In terms of packages, there is a lot to choose from. HighProxies has 9 pricing plans where the difference between them is in the number of proxies you'll get. If you need more, you'll have to purchase multiple packages.
One thing that some people aren't too fond of is the lack of a free trial. You can test HighProxies as long as you purchase a package and ask for a refund within 3 days.
Pros
Excellent speeds
Plenty of packages available
Two types of user authentication
Cons
There isn't a free trial
Not the largest IP pool on the market
---
Setting Up Proxies with Shadowrocket
With the list of proxies out of the way, now it's time to explain how to set them up in Shadowrocket.
Naturally, the first step is to install the app from the store. Considering that it's an iOS app, it means that you can only run this on supported iPhones and iPads. Check the requirement section in the App Store to see if your device is supporting it.
Open up Shadowrocket and click on the 'Add Server', which will bring up the menu for adding a new server.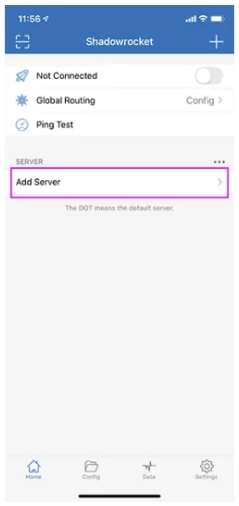 The first option is Type, where you'll need to select the type of proxy, in this case, I chose "HTTPS." The following info you'll need to enter is the proxy information. You'll need to get this from the proxy provider that you're using. In some cases, the proxy will be in the form of an IP address, and in others, it may be in the form of a URL.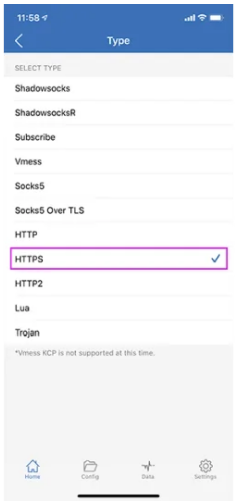 Once you enter the proxy and port, you'll need to set up the authentication. If your proxy provider has a username and password authentication, you'll need to enter that information here. On the other hand, if you went with the IP whitelist route, then you can leave those blank. When all the information is entered, you'll need to click on "Done," which will return you to the main menu.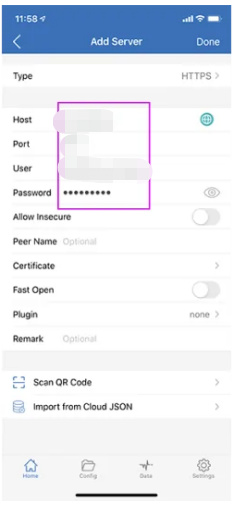 In the lower part of the screen, you'll see the proxy that you just set up. Tap on it, and a small yellow dot will appear on the left, indicating that the proxy is selected. Finally, tap the toggle where it says "Not Connected," and you'll be good to go.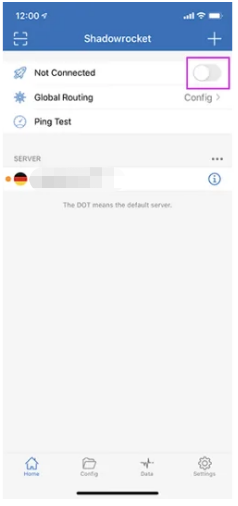 Keep in mind that your device will prompt you to approve Shadowrocket to modify the proxy configuration on your device. Tap "Allow," and everything will be set.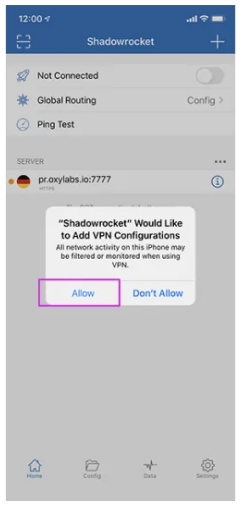 ---