As technology progresses, so do many of the services that we use online. Even though there are many options with a similar purpose, each one has a unique set of features that we find helpful. One of the many services is Discord.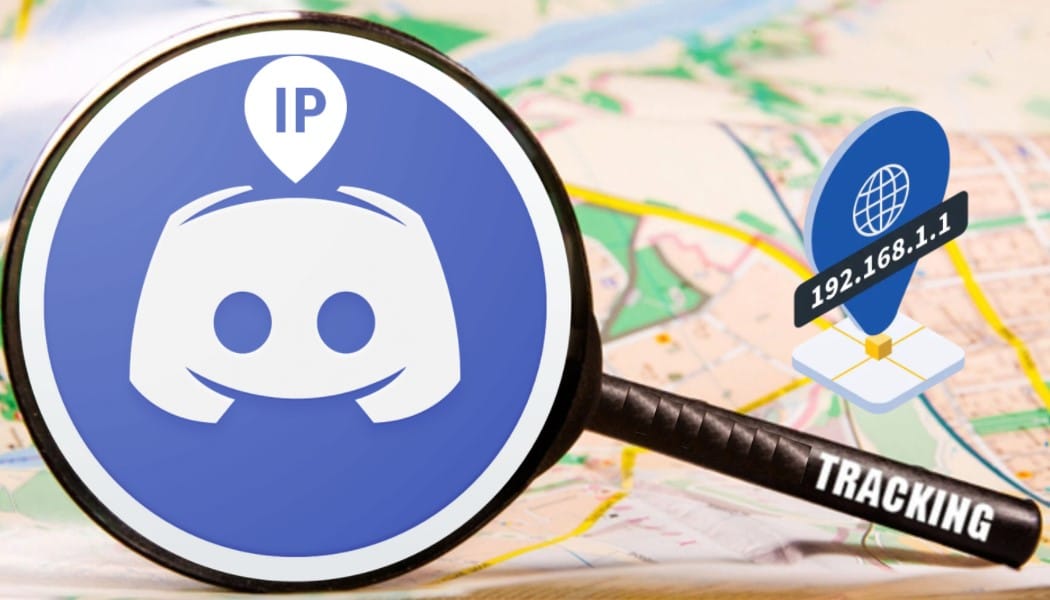 If you haven't heard of it, Discord is a platform that provides VOIP, instant messaging, and various other types of ways for community communication. Surprisingly, the service has been around for over 6 years but only managed to get as popular as it is today in the past 2-3 years.
Every time a device connects to the internet, it gets a unique series of numbers called an IP address. It is basically an identifier that helps websites and services direct traffic to.
Even though IP addresses aren't a secret getting your hands on one is not an easy task. You will quickly get an IP address for your device, but if you want to find someone's IP address, you will need to struggle a bit.
To help you with that struggle, today, I will make a guide on how to track someone's IP address from Discord.
Identifying the IP address via Discord
The process of finding the IP address of another user on Discord isn't as simple you may think. Don't expect to right-click on the user and see the info there. Despite that not being a simple task, it's not too complicated either, and some services can help you with that. The one I'll be outlining in this article is called Grabify.
It is a service that is a URL shortener and an IP tracker. You will need to use a link of your choice which will get shortened, and as soon as someone clicks on it, you can see its IP address. The process of creating and tracking it is simple. Grabify is a free service, and if you want, you can donate to the cause.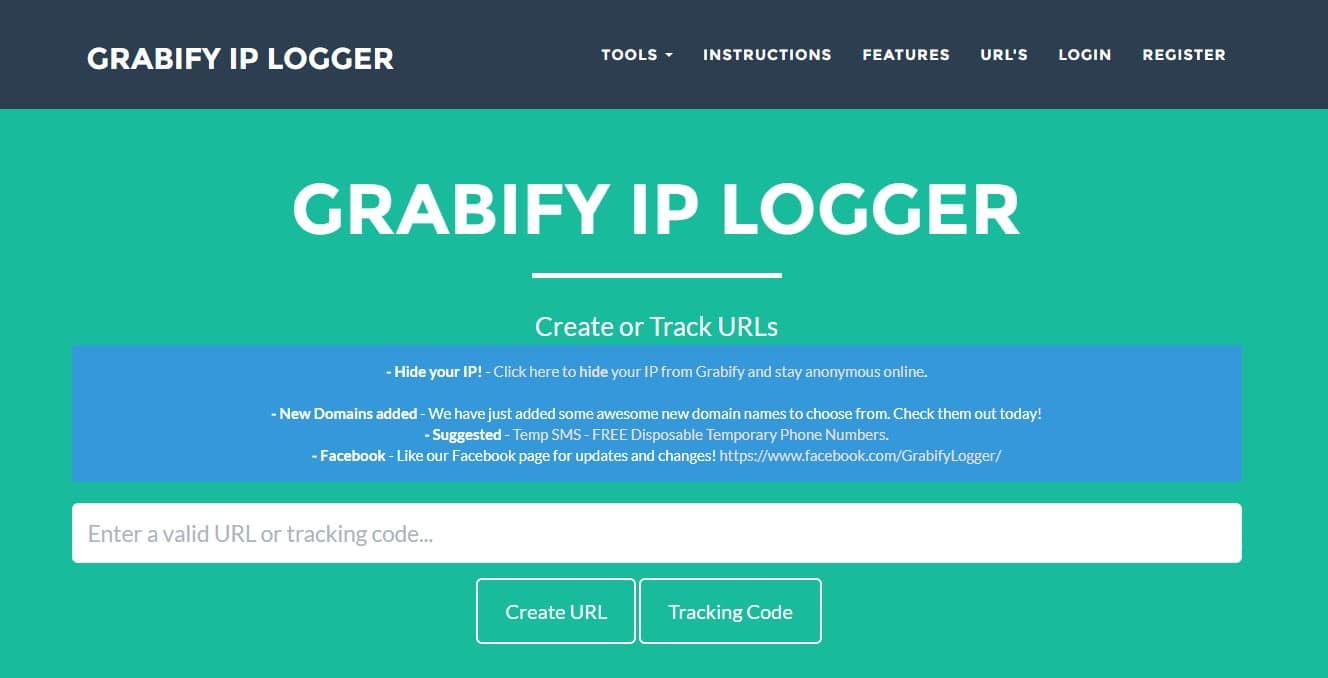 The process starts by choosing the original URL you want to use. It can be anything from an image to a specific website, or you can even use Google.com. My recommendation is to try and use a link that would be a part of the conversation. That way, you can ensure that the other party clicks on the link. If the topic is something related to crypto, find news articles and use that one. The goal of this isn't to educate other people; it's to get them to click on the link.
Once you find a link you want to use, open Grabify's website, paste in the link and click on "Create URL". To prevent spam, the service will ask you to solve a CAPTCHA, and you'll be good to go. For the purpose of this article, I used Instagram's homepage, but you can use whatever you want.
Alternatively, if you used Grabify in the past or want to get back to the results in the dashboard, you can click on "Tracking Code". It is a unique identifier generated by the service to go back to the results in the future.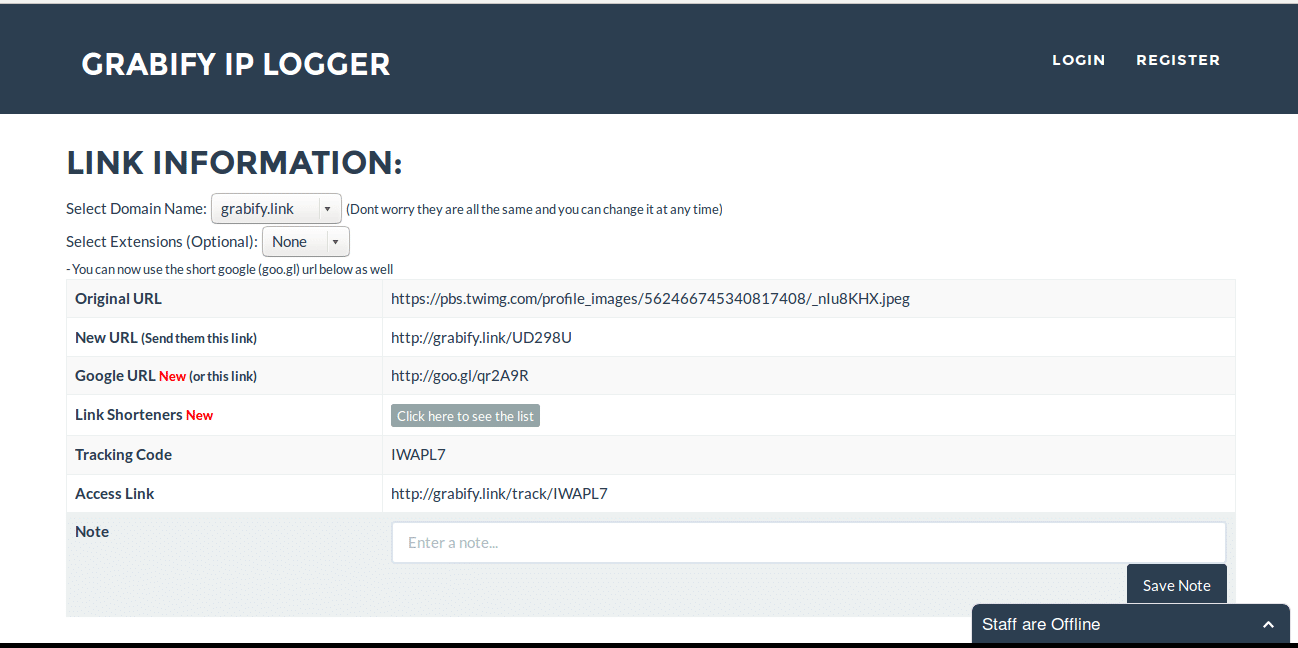 Regardless of which option you go for, the dashboard will provide you with all the information for the current link. In addition to that, you can also customize the link so that you can "hide" it better.
You have the option to choose between 40 URL shorteners, and they are separated into two groups. The first ones are the shorteners that Grabify offers, where you can make some modifications in terms of path, extensions, and other types of parameters. The second type of URL shorteners is third-party ones like goo.gl or bit.ly.

When you're done setting up the shortened URL, everything is set up, and you can start sending it. The process can take anywhere from a few seconds to a few hours. It mostly depends on when the person clicks on the link.
Once the click happens, you will see the person's IP address in the results section. Apart from the IP address, Grabify will also provide you with some additional info like the country, ISP, user agent a few more details.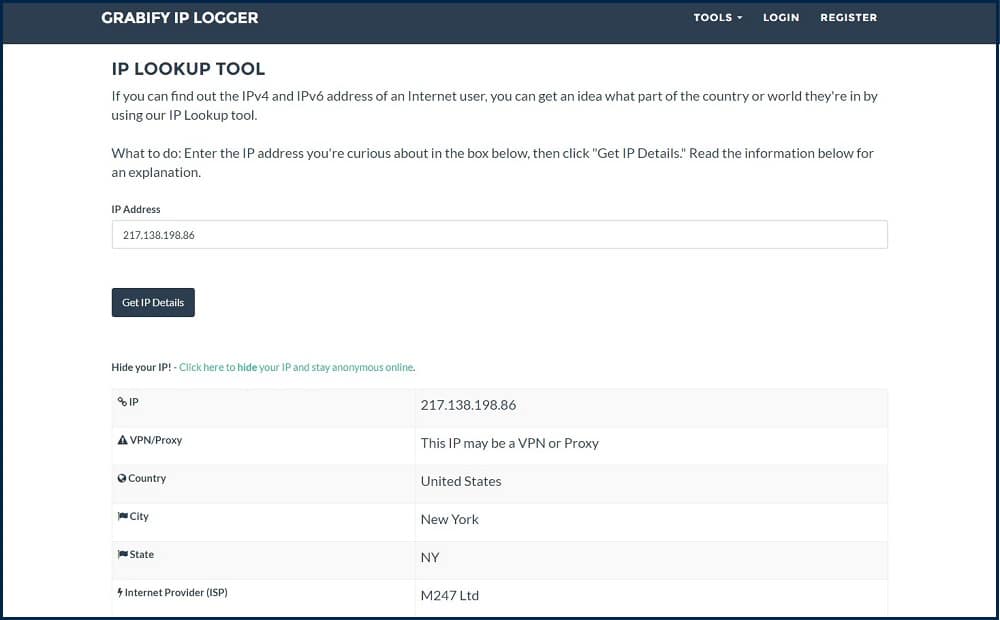 One thing to keep in mind is that you may notice multiple links in the result list. This is because numerous people may click on the link, and some of them could be bots. Grabify is decent at sniffing out bots, so if you tick on the "Hide Bots" options, it will hide those IP addresses from the results. With that, you will get the complete list of real people that opened the URL.
Grabify isn't a miracle worker and won't provide you with a complete list of information. You may even end up with some incorrect information, as the service isn't intended to be precise in terms of that.
To get the most accurate results, I would advise you to use IP tracing tools that will give you more info which hopefully would be more accurate.
This is the easy part of the process, and there are a plethora of IP tracing tools on the internet. Just head over to google and do an "IP lookup" or "IP trace" search, and you will get hundreds of websites.

Navigate to any one of them and past in the IP address you got from Grabify. Run the IP address through several services to ensure that the results are consistent or verify that everything is good. That way, you can eliminate some false information.
One thing to keep in mind is that you may not always get the correct information. When I say accurate information, I mean in terms of getting the right IP address. Some users may use proxies or VPN, so you won't get their actual IP address.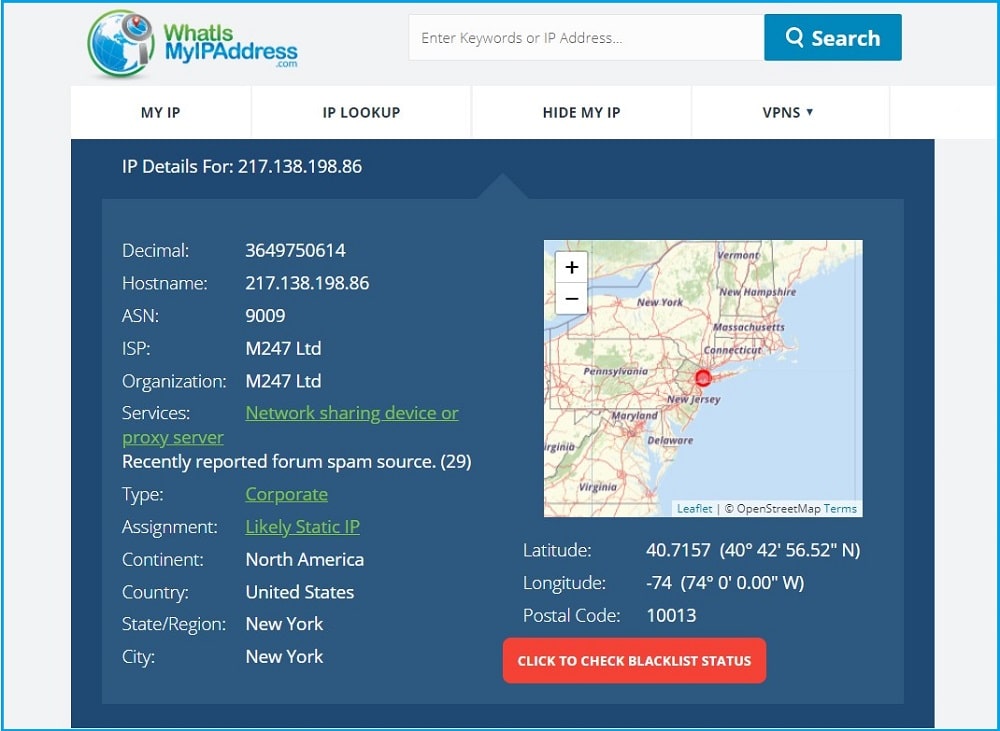 Another thing to note is that some people may not even want to click the link. Some people are also more paranoid about clicking links that a random stranger sends them, so you won't be able to get the IP address. On top of that, some adblockers may block their access, something that could also leave you without an IP address.
Read more, You can use Discord IP Resolver to find out other IP.
Frequently Asked Questions
Is there a way to add more domains to Grabify?
Grabify doesn't allow you to add more domains. The service works only with the URL shorteners that it has natively or the list of a handful of third-party ones. There is a way to identify an IP address using your domain, but that is a slightly more complicated procedure.
Is it illegal to use Grabify?
The process of tracking an IP address isn't illegal, so using Grabify as a service isn't illegal. Since the service only provides you with the information, it won't be held responsible for your actions with the information it provides.
What are the limitations with Grabify?
Grabify doesn't offer any limitations in terms of your usage. You can create as many links as you want and still end up not paying a cent.
Is Grabify allowed to be used on Discord?
Since Grabify is a URL shortener, Discord will not ban you for using it. Occasionally, the link may get flagged as suspicious, in which case you may want to try another domain. Try as many until the link goes through.
Does Grabify work only with Discord?
No, Grabify is a URL shortening service, and you can use it on any service you want. The process remains the same, so you would only need to send the link.
Will Grabify guarantee that it will find an IP address?
Unfortunately, Grabify cannot guarantee that you'll get the IP address with 100% certainty. Multiple factors come into play, and no service can promise that it will work without a hitch. The person may not open the link, or its adblocker may block it, or the IP may come into play. Then there are the proxies and VPNs that could also mess with your results.
Are there similar services?
Yes, Grabify is only one of the many IP logging services that you can use. Most of them offer a similar set of features, like a URL shortener, so if you dislike Grabify, you can use another one that suits you better.
IP identification and tracking in the early days of the internet weren't as simple as today. Even though it's not as simple as double-clicking and getting the info, it's still relatively simple.
You may find tons of other services that may promise that you can identify an IP address on Discord, but none of them seem to work. At the moment, using Grabify is the best way to determine someone's IP address.
---