IPv6 addresses are becoming more and more adopted, so some people need providers to deliver these kinds of proxies. Today's list covers the best 6 IPv6 proxy providers on the market.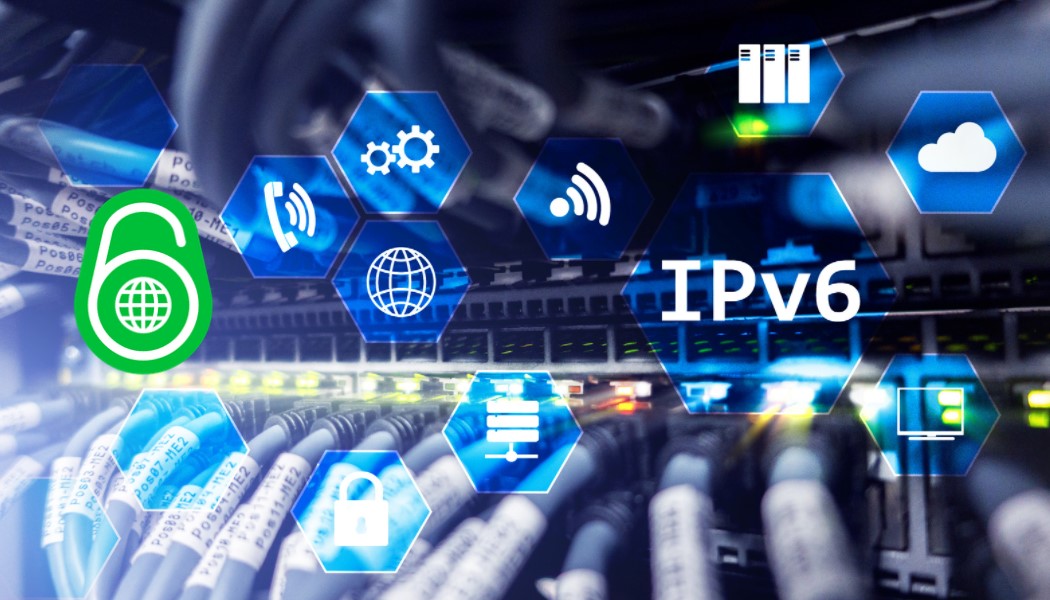 IP addresses have been used since the first introduction of the internet. The string of numbers that we commonly know is the address that servers and services use to determine where the data packets should be sent. With that said, every device connected to the internet has one, and it is a unique one. No two devices can use it at the same time.
As the internet evolved and more and more devices got connected to the internet, we reached a point where the traditional IP addresses weren't enough. Called IPv4, it means that they consist of 4 strings of 1-to-3-digit numbers. As a result, the maximum amount of IPv4 addresses that can exist is 4.3 billion.
The number may sound like much, but when you consider that each one of us has at least one smartphone and a computer, things start to get clear about the limitations of IPv4. So, what's the solution? IPv6, of course.
Increasing the string from 4 to 6 and adding numbers increases the combination to 340 trillion, which should be enough for the next several decades.
Since IP addresses change, proxy providers naturally need to follow the trend for users who need them. Even though IPv6 proxies still aren't mainstream like IPv4, some providers offer them, and I'll talk about them today.
I've compiled a list of the best IPv6 proxy providers, and in this article, I will outline them.
Best IPv6 Proxy Providers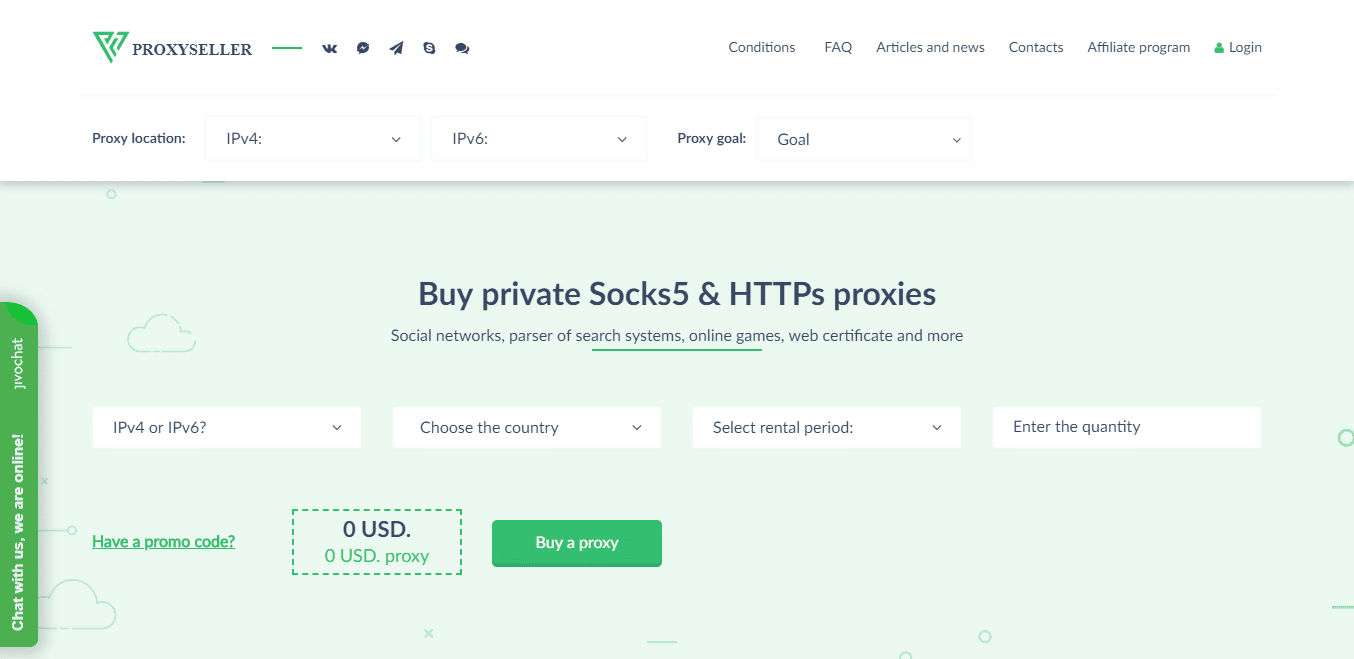 Proxy-seller is the type of provider that doesn't seem to have a lot to offer but manages to attract some attention. While it lacks in some areas, it makes it up in others, so it's not a bad choice for IPv6 proxies.
The biggest problem is that the provider doesn't outline the number of proxies. It claims to have over 800 subnets, but those include the IPv4 ones, so the number remains unknown. As for the locations, at the moment, Proxy-seller has IPs in 8 countries located in America and Europe.
Datacenter proxy providers are known for the unlimited bandwidth, and the same goes for Proxy-seller. Every package the company has on offer comes with no cap on the traffic, which is a nice feature to have.
This IPv6 proxy provider is known for having flexible packaging options. You can choose between 10 predefined packages, where the set of features is the same, except for the number of proxies you'd get. They range from 5 to 5000 IPv6 addresses, and there is another option for a custom package. All of them are monthly, with the option to pay for a longer period and get an additional discount.
One thing that plagues the proxy world is the lack of a free trial, and the same goes for Proxy-seller. The company does offer a money-back guarantee, but it is limited to 24 hours only.
Pros
Excellent flexibility in terms of the packages
IPv6 proxies in 8 countries
Custom package available as well
Cons
Speeds limited to 100 mbit/s
No free trial
---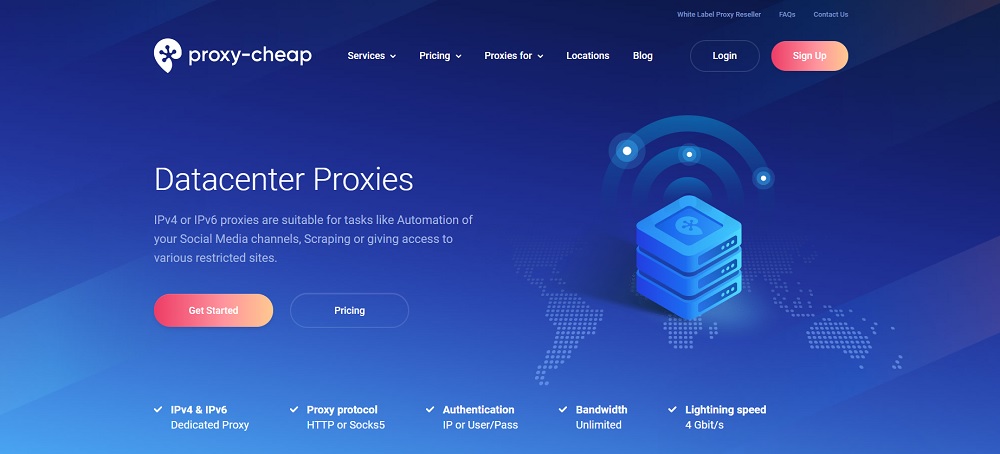 As you may have guessed from the name, Proxy-cheap is an IPv6 provider that prides itself on offering affordable services. Despite that, the company has some excellent offerings, deserving it to be on this list.
When it comes to the actual numbers, Proxy-cheap doesn't outline how many IPv6 proxies it has in its pool. On a positive note, the number of countries is 12 and covers America, Europe and parts of Asia. It may not be the widest range, but the provider makes that up with affordable pricing.
The features are another area where Proxy-cheap seems to have a lot to offer. All proxies come from servers with gigabit speeds, which is what you'd expect from this kind of service. The bandwidth is unlimited on all of them, and you get an option to choose between IP whitelist and username and password authentication.
Package-wise, you have only two predefined options – 50 or 500 proxies. The ser of features is the same for both, and the difference is in the price per proxy. You can reach out to the sales department and see if a custom package can be made for you.
Proxy-cheap claims that the proxies you'll get are not used by anyone else in the past. For that reason, the company has no free trial or a refund option.
Pros
12 countries
Unlimited bandwidth
Gigabit speeds
Cons
Only 2 predefined packages
No free trial or money-back guarantee
---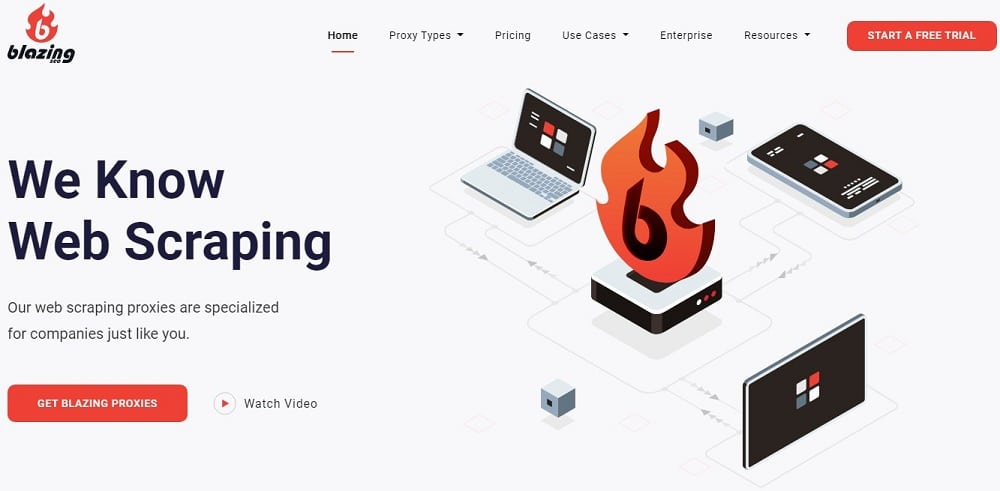 Blazing SEO is a proxy provider that needs no introduction. It's often considered as an excellent option for datacenter proxies, and the same can be said about IPv6 ones.
Like with the previous provider, the number of IP addresses is unknown. Blazing SEO has over 300 thousand datacenter proxies, but that number is a combination of IPv4 and IPv6. In terms of locations, this provider limits things a bit, and you can only get these proxies from the US.
On the features side of things, Blazing SEO is a provider that isn't lacking. The bandwidth is unlimited like the previous one, which isn't surprising considering that the proxies are datacenter ones. In terms of speeds, the servers are connected with gigabit connections, so you shouldn't have any problems with that.
Blazing SEO took a different approach with the IPv6 proxies regarding pricing plans and completely removed them. Instead, you can purchase as much as you want, but keep in mind that the minimum amount is 25. As a bonus, you can purchase for a longer time and get some bonuses.
Another advantage that this provider has over the others is the free trial option. Blazing SEO enables you to test 5 IPv6 proxies for 2 days before you'll need to make a purchase.
Pros
Gigabit speeds
No limit on the bandwidth
2-day free trial
Cons
IPv6 proxies only in the US
Cannot purchase less than 25 proxies
---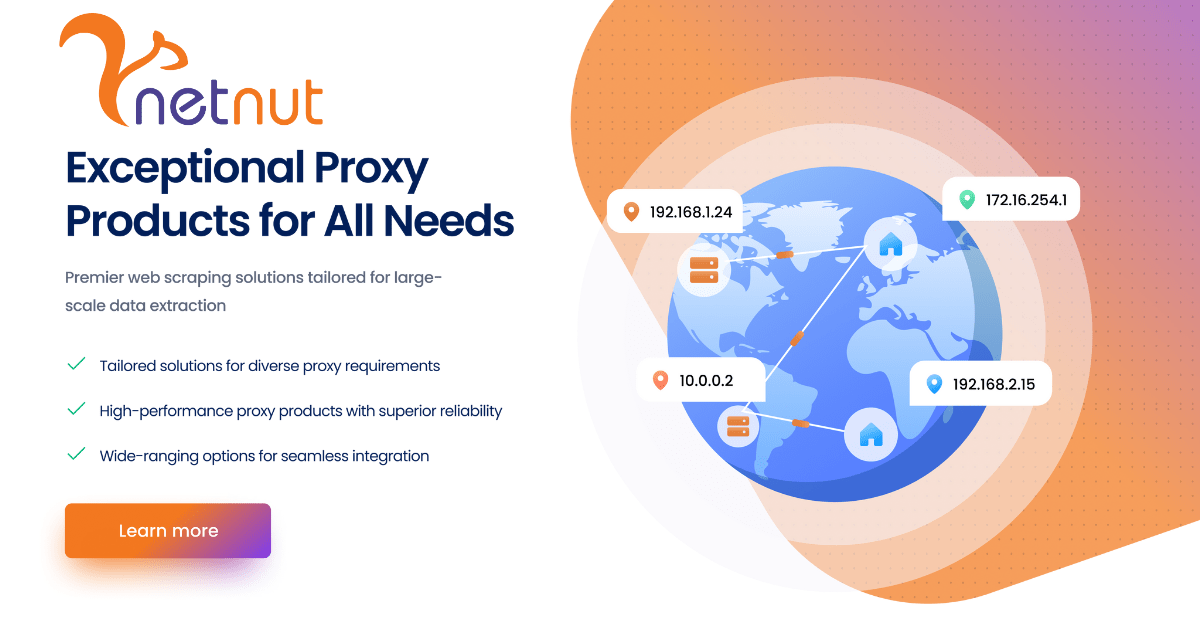 NetNut is another popular option for its reliable dedicated residential proxies, which are particularly useful for data-heavy businesses. They provide over 1 million dedicated IPv6 proxies that work within a global ISP proxy network of over 52 million residential proxies. What you get with NetNut is fast and dependable fast and dependable connections from anywhere in the world.
For companies, businesses, and professionals who rely on consistent and dedicated IPs for data gathering, NetNut's static residential proxies with IPv6 compatibility are a great choice. Some of these proxies and sticky and secure, making them almost impossible for anti-spam measures to track and block. You can confidently use NetNut's proxies for any type of website because of their versatility and compatibility.
With improved online privacy and access to a diverse range of static IPv6 addresses, you can easily scale up your operations. NetNut's dedicated IPv6 residential proxies are suitable for various tasks such as market research, email protection, web data extraction, and threat intelligence, providing effective ways to gather valuable insights.
You can get started with NetNut's dedicated IPv6 residential proxies through their 7-day free trial offer. Additionally, their cost-effective premium proxy service offers different pricing packages, making it easy to find a suitable plan for your business needs. Starting at $350 for 20GB, you can move through six tiers of pricing before arriving at the monster 1TB package.
Pros
1+ Million Undetectable Static IPs.
IPv6 Compatibility
Bypass CAPTCHAs, and other anti-bot tools.
Total control of IP rotation by ASN.
7-day free trial
Cons
Lack of API Integration Documentation
Email is required to enjoy the trial.
---

Some proxy providers don't get as much attention as they should, and Proxy6 is one of those. It may not be the best in the game, but there are certainly some advantages over the more popular options on this list.
In terms of the numbers, it's the same story as the previous two. The entire pool of datacenter proxies has over 300 thousand, so Proxy6 doesn't outline how many IPv6 proxies it has. As for the locations, things are quite good. There are 9 countries to choose from, covering America, Europe, Asia, and Australia.
Things are looking pretty standard in the features department. All proxies come from servers connected to gigabit connections, ensuring excellent speeds and low latency. In addition to that, the bandwidth is unlimited.
The pricing structure is similar to the previous provider but with a slight difference. Proxy6 allows you to purchase as little as 1 IPv6 proxy, which is an excellent advantage. Another great advantage is the duration. With the daily package available, this provider enables you to get its IPv6 proxies for as little as 3 days.
A free trial option isn't available, so you'll have to go for the money-back guarantee, which has two problems. The first one is that it's only 24 hours, and the second is that you are eligible only if you don't use the proxies.
Pros
Very flexible packaging options
9 locations
Bandwidth is unlimited
Cons
Not the cheapest option on the market
Refund policy is very limiting
---

Next up, we have a provider that doesn't get mentioned too often but is an excellent place to get your new IPv6 proxies. V6Proxies isn't perfect, and there are some aspects of it that some people may not find to their liking.
Starting off with the number of proxies, V6Proxies claims to have millions of IP addresses at its disposal, but a specific number isn't mentioned. The pool consists of IPv4 and IPv6 proxies, so the exact numbers of each are unknown. As for the locations, you get to choose from 10 countries, which are among the better diverse options on the market.
The set of features are standard for this type of provider. V6Proxies gives you the option to choose to authenticate with an IP whitelist or username and password. You will also get IPv6 proxies with no limit on bandwidth or the number of treads.
When it comes to pricing, the proxies aren't the most expensive ones, but the packages are not as flexible. Even though you have 8 packages, the smallest one comes with 1000 proxies, which may be too much for some people. On top of that, some of them are SOCKS only, so you don't have the option to choose.
V6Proxies is the type of provider that doesn't offer any refunds, "Due to the nature of our industry and the cost involved in maintaining" – as the company claims. There is an option to get a few trial samples for you to test, but you'll need to reach out to the sales team.
Pros
Millions of available IPv6 and IPv4 proxies
Decently priced
Multiple authentication options are available
Cons
The smallest package is for 1000 IPv6 proxies
You'll need to reach out to the sales team to get sample proxies
---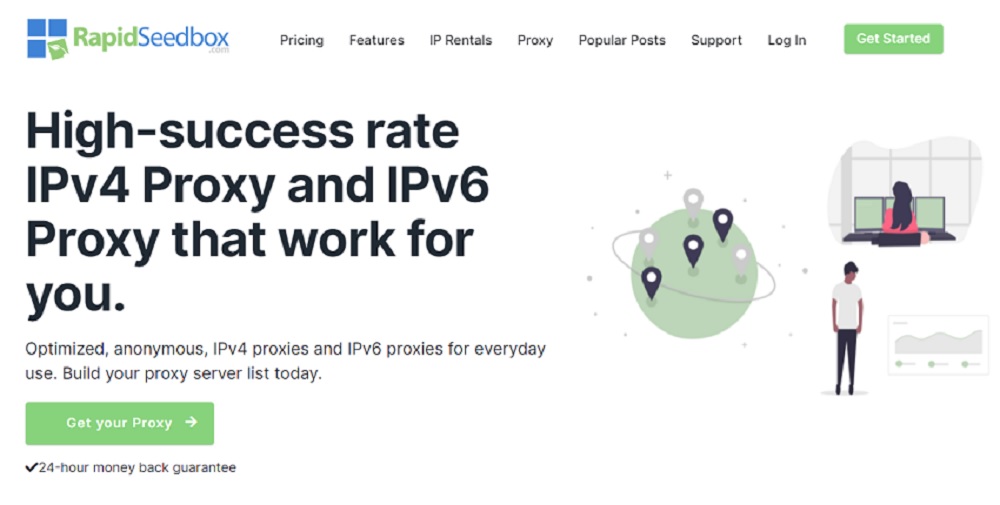 RapidSeedbox is another IPv6 proxy provider that deserves to be on this list. Things aren't perfect, and even though some aspects aren't so great, this still remains a great option for a set of IPv6 addresses.
Unfortunately, the number of available IPv6 proxies is unknown, which some may consider it to be a downside. As for the location, things are a bit more limited when compared with some of the other providers. You can choose from one of 3 locations, the US, UK, and the Netherlands.
On the features side of things, RapidSeedbox doesn't have anything specific to show for. The bandwidth is unlimited regardless of the packages you choose, and every IPv6 proxy you get will be dedicated. It means that only you will be using it.
The prices for these proxies are average. You can choose between 4 packages that RapidSeedbox offers that range from 100 to 10000 proxies. There is an option to ask for more, but unfortunately, you can get less than 100 IPv6 proxies.
Like with some of the providers on this list, an option for a free trial isn't available. The only option is to purchase a package, test the proxies and ask for a refund within 24 hours if they don't perform as needed.
Pros
Bandwidth is unlimited
Not the most expensive on the market
Dedicated proxies
Cons
Only 3 available locations
100 IPv6 proxies is the minimum you can get
---

I've decided to end this list with a very popular proxy provider – Oxylabs. I've talked about some of the other services it has, and today I'll mention the new addition, IPv6 proxies.
One thing that makes Oxylabs stand out from the crowd is the lack of information. Right of the bat, the provider doesn't outline the number of proxies or their locations. If this was a less popular provider, that would probably have been a red flag, but this provider has a proven record of providing excellent service.
The list of features is excellent and more or less lines up with the rest of the providers on this list. When you purchase a package of IPv6 proxies from Oxylabs, you will get dedicated proxies, meaning that only you will be using them. Speed and latency also shouldn't be a problem, as the company regularly tests them and discards the poor performers. As a bonus, there are no limitations on the traffic, which is an excellent feature.
In terms of pricing or testing, things are strange. Oxylabs doesn't have any pricing structure for its IPv6 proxies, and to get some info about it, you'll need to reach out to the sales department.
Pros
Unlimited bandwidth and treads
Excellent speeds
Dedicated proxies
Cons
Need to reach out to the sales team to get the prices
No info on the number of IPv6 proxies or locations
---