Living in these modern times means that we are quite literally surrounded by tons of services that we use daily. They range from social media to productivity tools, and all of them aim to make our lives more fun or improve our time management.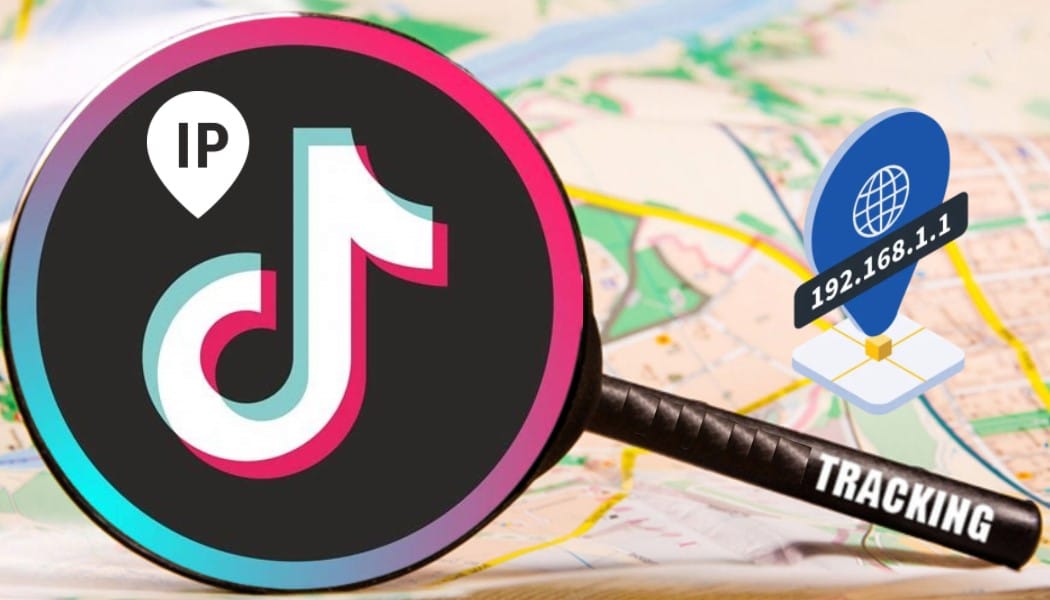 There are plenty of options in terms of fun and social media, but the one I'll be mentioning today is called TikTok. If you've been living under a rock, you may not have heard of it. It's a social media service designed for users to share short videos, mainly for fun.
To access the platform, you need a device connected to the internet. One thing crucial in the access section is the IP address. Whenever you get connected to the internet, your device is used as a unique mark that only your device has.
There are certain scenarios where you'd want to find someone's IP address. your IP address is easy to identify, but when it comes to other internet users, the process isn't as straightforward.
If you're in a situation where you want to find someone's IP address, this article will be perfect for you. In today's guide, I'll outline a great way to find a TikTok user's IP.
Identifying the IP address via TikTok
A common misconception is that finding a person's IP address is simple, but in reality, it isn't. It's not some info that you can find by clicking on the user's profile and finding the IP address. With that said, the process isn't as complicated as you may think, but a few steps are required.
The service I'll use to outline the procedure is called Grabify. This is a web service that allows you to shorten an URL and track which IP addresses have accessed the link. It's a free-to-use service, and to get started, all you need is a URL that you want to shorten and send to the person that you want to get the IP address from.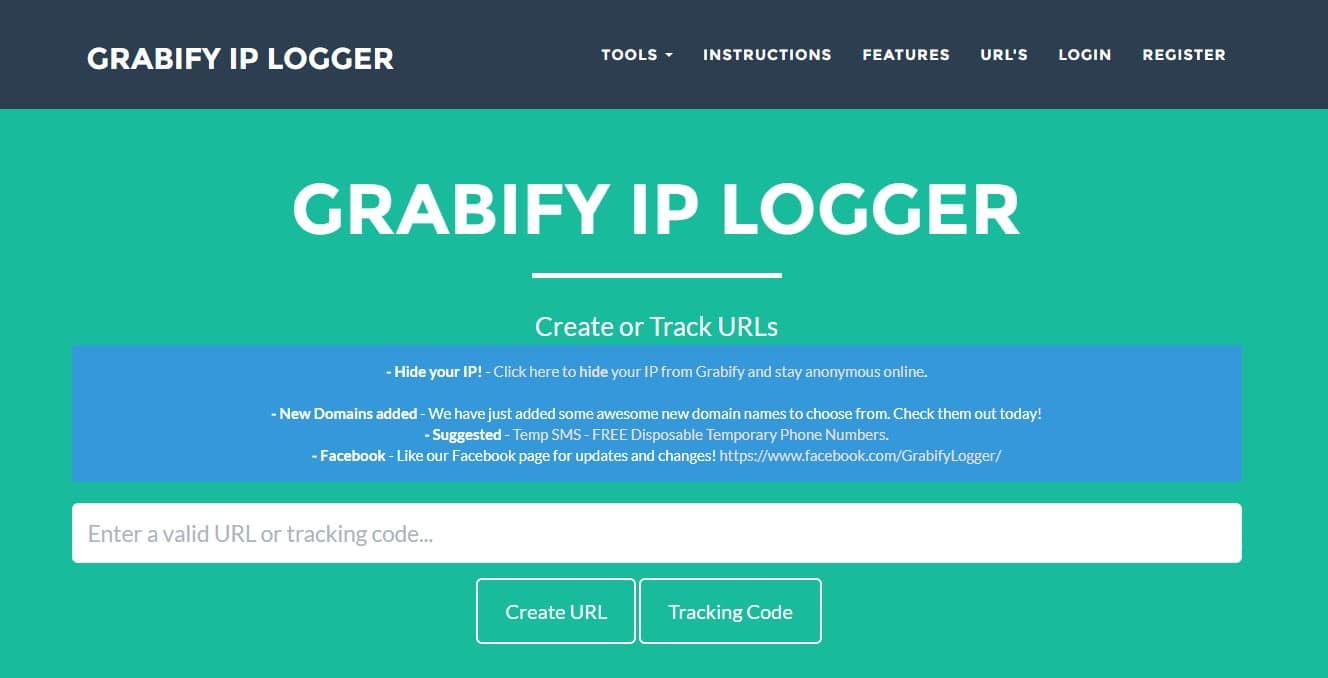 Choosing the link is a crucial task, and you should think it through. Instead of sending any link, I would recommend finding something that you think the person would be interested in. if you already established some kind of communication, try to find a link related to the conversation. For example, you may be talking about photography, and you can send that person a link from an Instagram account that you link. To be fair, the idea is to get the person interested enough to click on the link, so choose one that you think will work.
The next step is to shorten the link via Grabify. Navigate to the service's website you can start right away. Past the link in the text box and click on "Create URL". Grabify has an active spam protection system, so you may be required to solve a CAPTCHA.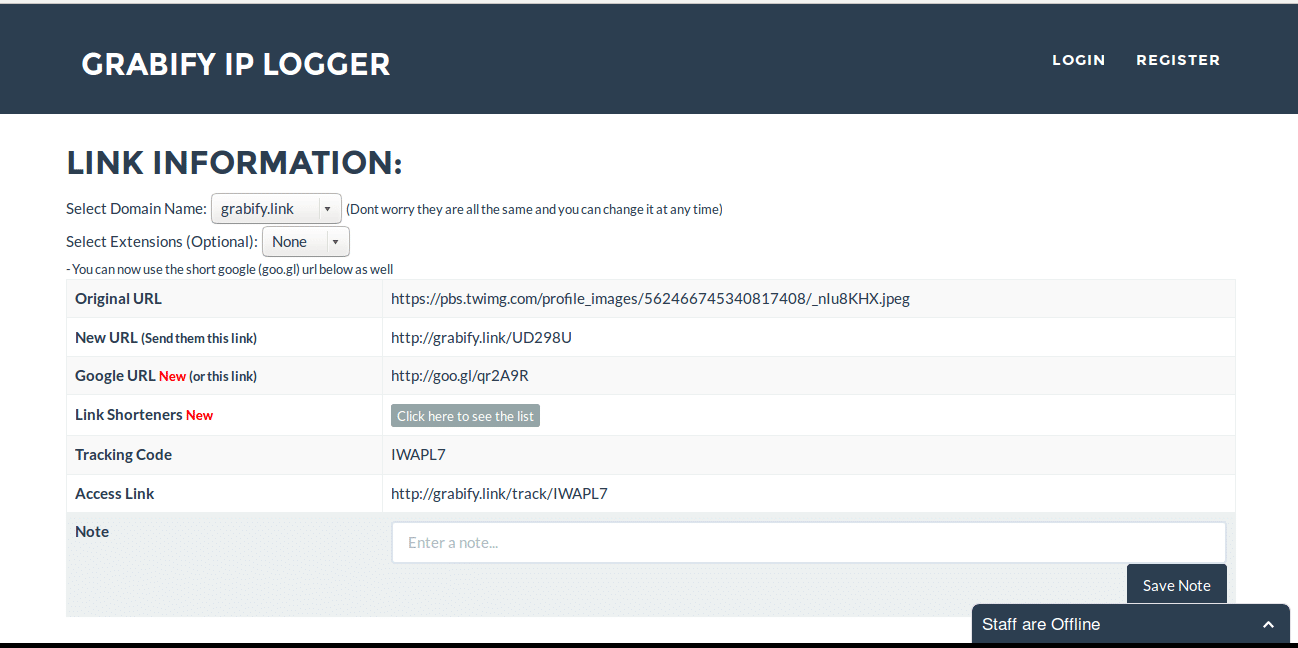 A good option that's part of the system is the option to go back to the previous links and results. This is an excellent feature that will adhere to people who want to use the link for a longer time. With this, you won't need to keep the tab open for days. Instead, you can just enter the Tracking Code and get the results.
Another great feature Grabify has is the ability to change the shortened URL. Some shorteners don't allow you to choose a different domain, which can be problematic. For this service, you have around 40 domains that you can use, which is an excellent variety.
For the most part, you have domains that are a part of the Grabify system, and there are a handful of third-party shorteners like bit.ly or TinyURL that can be utilized as well.

When you set everything up, the process goes on autopilot. Once you set up the link, just send it to the person, and you can start monitoring the results section of the service.
You will have a list of IP addresses that you have clicked, but there are a few things to keep in mind. In some cases, bots will start to click on the links, and you will get plenty of IP addresses, and you'll have no way of knowing which is which. To help you with that, there's a button that will hide them, and you'll only see the IP addresses from real people.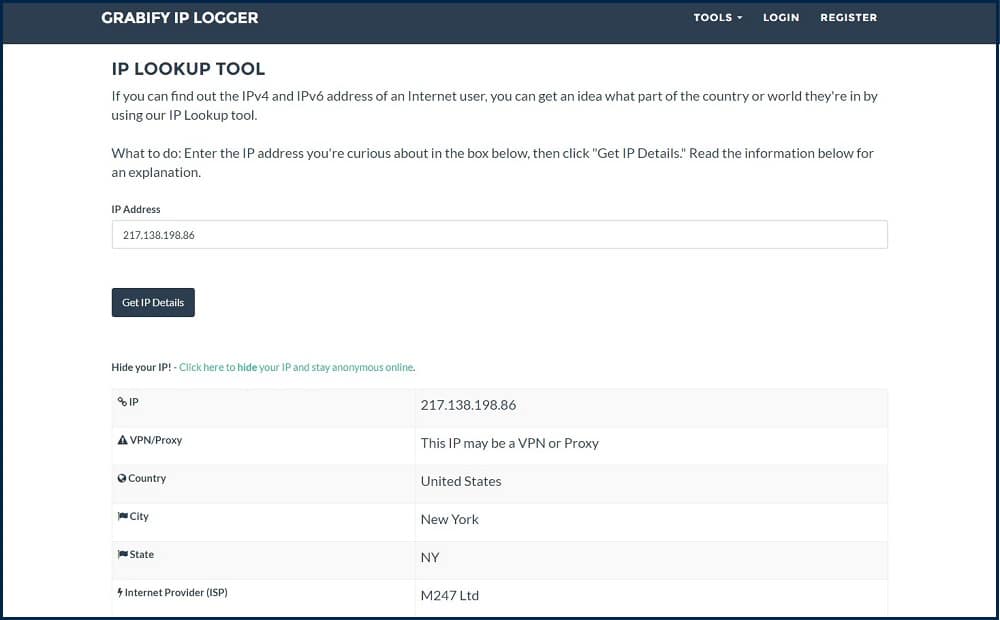 Once you have the IP address, the next step is to trace it and find the info. Grabify does offer some basic information like the ISP and country of origin, but some people want to get in-depth info. Another reason someone would want to double-check is that Grabify doesn't provide the most accurate details.
The good news is that there are plenty of IP tracing tools on the internet, all of which work without a hitch. Head over to Google and search"IP lookup," and you'll get tons of results.

Most of them work without any issues, so you can expect to get some good results. I would recommend running the IP address through several services for the most accurate results.
The reason why I recommend it is because some of them may not provide the correct into. By getting multiple results, it means that you can compare them and be sure that all the info is correct.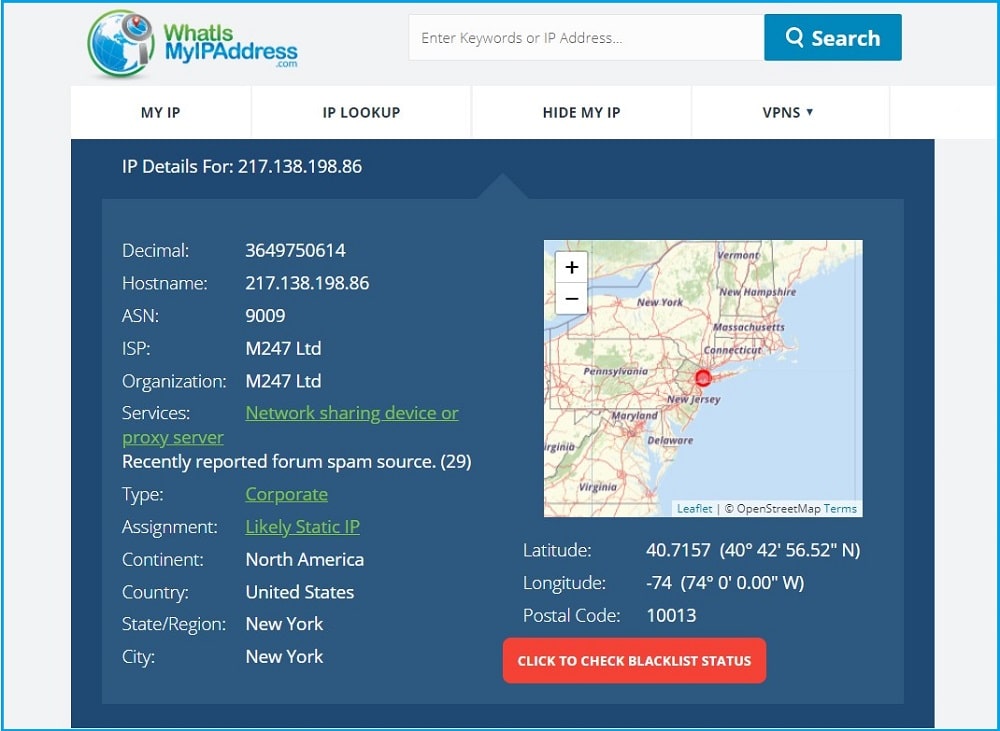 There are some cases where you may not get the details you'd want. The important part is for the person to click on the link. If the person doesn't click it, you won't get the IP address. In addition to that, if the person uses a proxy or a VPN, you will get an IP address, but it won't be the correct one.
Frequently Asked Questions
Can TikTok ban me for using Grabify?
No, TikTok won't ban you for using Grabify. Since it's a service that shortens the URL, it isn't different from any other similar service. Unlike most of the other ones, this one has a feature of storing the IP address that clicked on it.
How many links can I shorten with Grabify?
Grabify doesn't have any limitations, so you can shorten as many links as you want. Another advantage is that it's free to use, so you won't be charged even if you decide to create dozens of links.
What other custom domains can I use?
Unfortunately, you won't be able to add more domains. Grabify only works with the domains that it offers and the third-party ones. There isn't an option to add custom domains.
Yes, everything that Grabify does is entirely legal. Shortening URLs and tracking IP addresses isn't something that a government or an ISP forbids. With that said, identifying the IP address may be illegal, but what you do with that is up to you and can be illegal.
How sure is Grabify that I'll get an IP address from TikTok?
Grabify provides you with a way to get an IP address, but it doesn't guarantee a sure success. There are multiple reasons why you may not get the IP address or get the wrong one. The person may not click on the link or use a VPN or a proxy, something that will disrupt the results.
Can I find another service that works like Grabify?
Grabify isn't the only URL shortener that can track IP addresses, but it's a service that I used and can vouch that it works as advertised. If you're not happy with how Grabify works or want to try another one, do a Google search, and you'll find many others.
Will Grabify work with other apps?
Even though I outlined Grabify as an excellent way to get an IP address from TikTok, it will work with other services as well. As long as you can send the URL via an email or a chat service, Grabify will work once the person clicks on the link.
I clicked on the shortened link, but it won't open?
Some adblockers may block the shortened URLs that Grabify provides. In these cases, this may not work, and you won't get the IP address.
Some paid services claim that they can get an IP address from TikTok; do they work?
In most cases, you are looking at a service that will ask you to pay, and they "try" to find the IP address. The problem is that there isn't a 100% way of getting an IP address, and the paid services will say the same. In other words, you will pay for something that may not deliver.
If you caught the internet about two decades ago, you might remember that there were times when IP tracking wasn't a simple process. Even though they are not a secret, some information shouldn't be given out at will.
Regardless of how complicated the process was in the past, today, it's a different story. By using services like Grabify, you can get a person's IP address with only a few steps.
---