Social media platforms have been on the rise for the past decade or so. Among the many is the video-sharing one named TikTok. Unlike most of the other platforms, this one took its time becoming popular as it is today.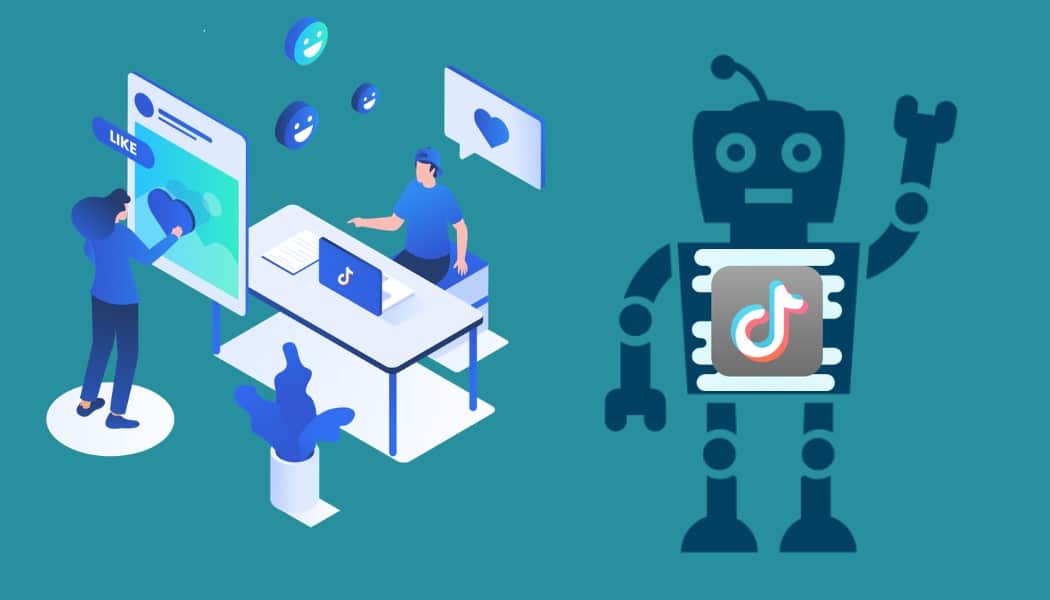 The initial release was in 2016 in China, with the international version getting their release in 2017. Even though the platform was growing in popularity, it reached its peak in 2018 and 2019. From there, it kept holding the fort in 2020.
As with many other social media platforms, as the popularity grew, so did the need for tools that influencers used to maintain it. These tools enable their users to automate some of the precedes that help them grow their network.
If you are one of those people that need an excellent TikTok automation bot, today's article has got you covered. We're going to outline the best 10 TikTok bots. Note that the bots are in no specific order.
---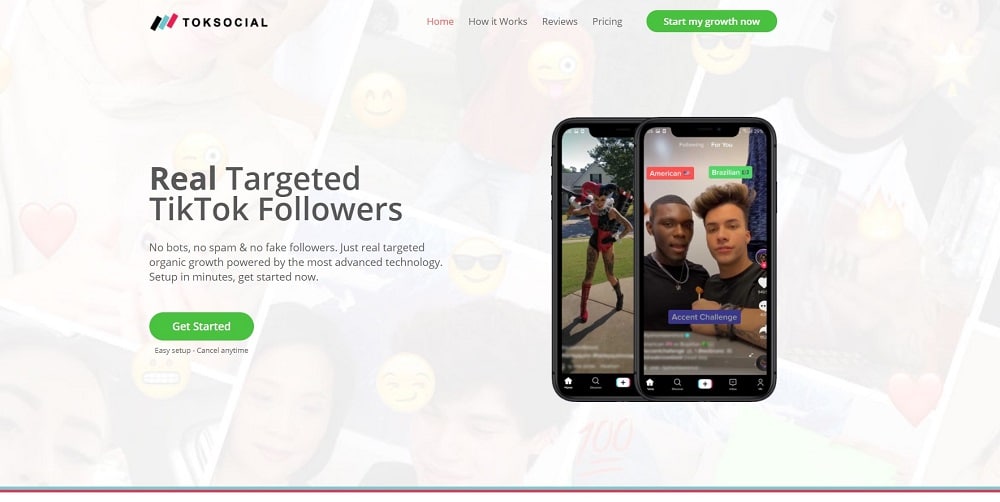 Among the most popular TikTok bots and automation services, Toksocial is one of the more popular choices. Right out of the bat, their website claims that you won't be growing your network with bots of fake accounts. They will target real TikTok users interested in your videos, and at the same time, you will have the option to set up advanced filters.
With their help, you will fine-tune who you want to target and get viral much quicker than if you would do it manually. With every package, you get a dedicated account manager that will guide you through the growth process. If you get stuck or have a problem with the service, a 24/7 support team will help you out.
Toksocial has only two packages: regular and pro. Both get the same set of features, and the only difference is the rate at which your account is growing. The regular plan will grow slower and not as much as the pro one. Unfortunately, there is no way to test the service for free, so you will need to purchase a package and test the performance. There is a refund option, but it only says that the disputes will be settled within 1 to 2 business days.
Pros
24/7 support
Dedicated account manager
Real followers
Cons
No free trial available
No details on the refund option
---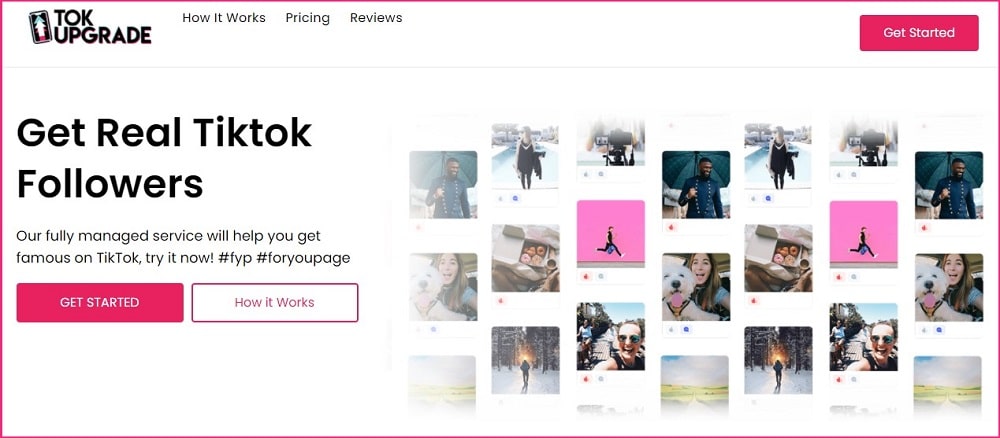 Looking at TokUpgrade, we see a lot of similarities with Toksocial. This dedicated TikTok growth service will grow your TikTok account with real followers, so no bots or fake accounts here. Setting things up is easy. Once you enter all the information required, the service will continue running on autopilot, where it will follow and interact with accounts that match your criteria.
The whitelist option will provide you with the opportunity to create a list of accounts that you don't want to unfollow. Simultaneously, you can create a blacklist that can consist of users, keywords, or hashtags that you don't want the service to interact with. A slight disadvantage is the pricing structure. While the service is relatively affordable, you'll need to get the more expensive package if you want the advanced targeting features. There are a few more differences between the packages.
On the growth side of things, the regular plan will provide moderate growth, while the pro plan will offer maximum growth speed. Both packages will get you a dedicated account manager, but only the more expensive one opens the door for priority support. Similar to the previous one, a free trial is not available. The good news is that you can ask for a refund within 30 days of paying, as long as you provide a good enough reason to get one.
Pros
Dedicated account manager for both plans
You get only real followers
Cons
No free trial
Could use a few more plans
---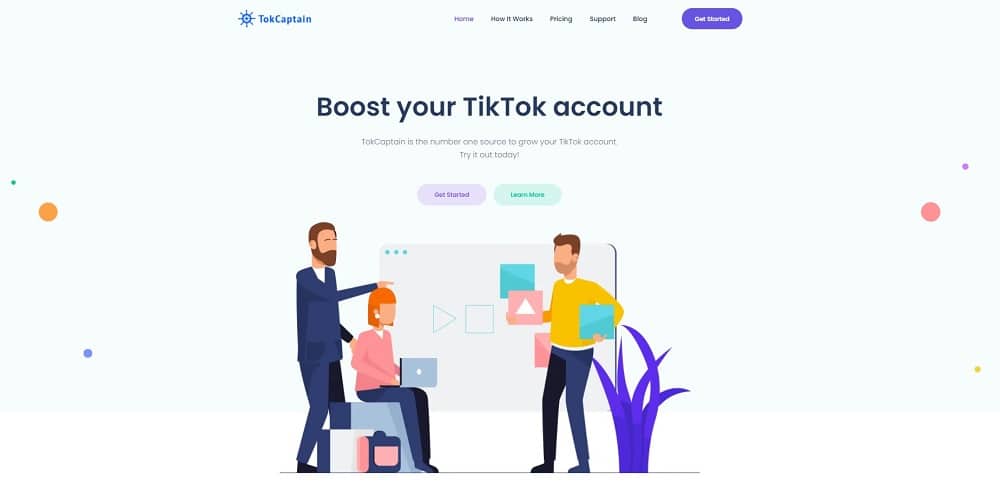 Even though the list of services is not like the previous two companies, TokCaptain is a decent service for TikTok growth. The first issue that we have is how the services are arranged and that you cannot get one package that will accommodate all of them. You have four types of services: followers, likes, views, and comments.
There are also options to get premium likes and followers, which are more expensive than regular ones. You will get several options regarding the number of likes, followers, views or comments you want to get for each of them. It is a one-time payment, and an option for a monthly subscription is not available. Once you pay for one of the services, you will need to provide the service with some guidance on what kind of engagement you want and what kind of accounts.
Essentially, you will narrow down what TokCaptain to target.  Considering the type of service, free trial or refund options are not available for their customers. Another thing that we think is slightly unprofessional is the finishing touches on their website. Their FAQ and testimonial sections contain some generic text, not related to the company.
Pros
Multiple packages for multiple services
One-time payment
Cons
No free trial or refund options
Website seems incomplete
---

Media Mister is a TikTok growth service with very similar options as Tok Captain. You can only purchase followers, views, or likes; as for the comments, you will have to rely on the followers for that. You get multiple options for each type of purchase you make, and the good thing is that for each one, the service informs you how long it would take to reach that number.
For example, for the smallest packages, you will reach the numbers in a day or two, as for the biggest ones, it will be over two weeks. This is good because you know what to expect, and all the followers, likes, or views won't come in a few seconds; the chances of getting banned are reduced.
Like TokCaptain, to get the best possible service, you will need to provide some insight into what kind of followers you are looking for. Just like all the other services on this list so far, you will be getting real people. A free trial is not available, but they offer a 3-day money-back guarantee if you are not satisfied with the results. Support-wise, you don't have too many options; the only way to reach out is via email.
Pros
If you want more followers, they will be spread out over several days
Multiple packages to choose from
Cons
No free trial
Support is only via email
---

UseViral is a service very similar to most of the ones we have on our list. The company offers you an option to purchase followers, likes, and video views. Their experts will take control and make sure that you get what you paid for. Speaking of, each type of service offers multiple packages, depending on how much you want to increase your account.
Unlike Media Mister, where the bigger packages will get likes, followers, or views up to two weeks, with UseViral, you get them in 1 to 2 days. That could cause some problems with TikTok, and your account may seem suspicious. To ensure that the likes, followers, or views are from accounts that you want them to be, you'll need to provide some intel to the managers.
UseViral claims that all accounts you get on your profile are high quality and active, meaning that you won't be getting some inactive bots. While looking at their website, we found no mentions of a free trial, which is understandable. You can ask for a refund if you are not satisfied with the product. UseViral's support will be available to you 24/7, so no matter when you get suck, they can help you out.
Pros
Competitive prices
Wide variety of available packages
Cons
Free trial not available
All you pay can be delivered in up to 2 days
---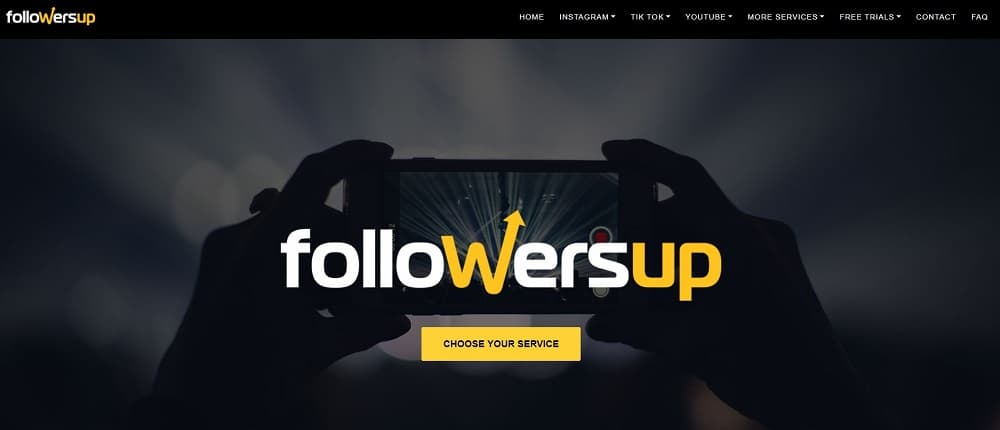 Continuing the trend of TikTok bots where you pay for specific aspects, we reach FollowersUp. The service provides shares, views, followers, likes, and comments. Out of all services we've reviewed today, this one has the most it offers.
On top of that, the prices for the service are relatively competitive, considering what they offer. Each product has multiple options to choose from, depending on how much you want to grow your profile. Unlike UseViral, bigger packages will be delivered in a longer period, meaning that you are steadily growing your profile in TikTok's eyes.
Also, each package comes with a lifetime warranty, which is related to the refund policy. There are certain conditions to be eligible for a refund, but they are clearly laid out on their website. One thing that's unique to FollowersUp is that they offer a free trial option. Or at least that's what they claim. They advertise it as free, but you need to pay a few dollars to get something "free."
Pros
Tons of package options for an affordable price
Widest range of services
Cons
The free trial is not free
---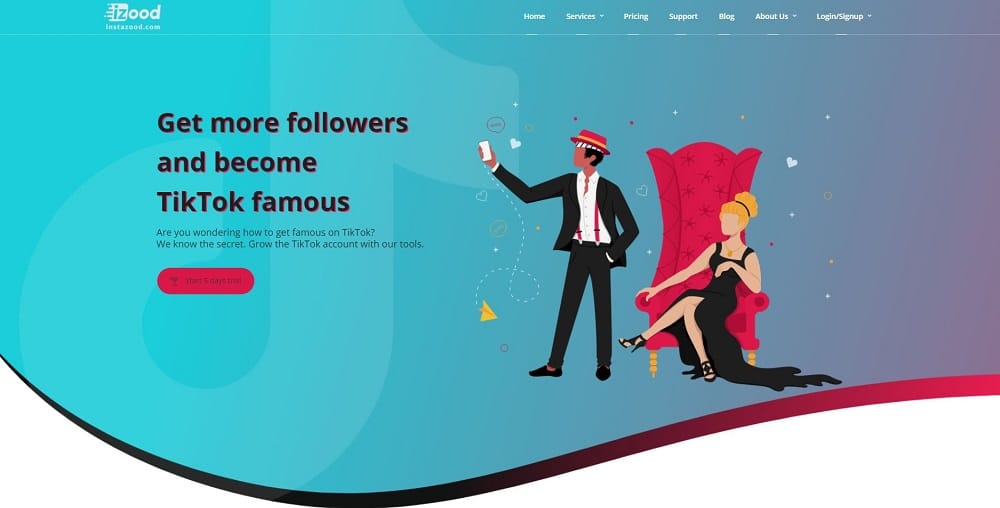 Don't let the name fool you; this is a trustworthy Tiktok automation bot. Unlike most of the other services we've reviewed in this article, Instazood is fully automated. With this service, you don't purchase a certain amount of likes or followers; instead, you pay a monthly fee and put your TikTok profile on autopilot.
While subscribed, the bot will manage your profile and put a few things in motion to increase the number of followers. Automated likes, follow and comments, combined with an easy to use dashboard where you can set your target audience is all part of what Instazood offers. Keep in mind that the number of followers will not happen overnight.
When it comes to TikTok growth, you don't have tons of options available. There is only one monthly package available, and before you pay for it, there is a 5-day free trial. Unlike some of the other services on our list, this is free. Their support can use some work, though. They are not bad at it, but the only support you can get is through their support ticket system.
Pros
Completely automated growth bot
5-day free trial
---

Jeffrey is often considered as the less popular competitor to Instazood, and with good reason. Popularity aside, this is a service that offers pretty much what you'd expect from an automation bot. Once you sign up for Jeffrey, all you need to do is connect your TikTok account with the service and let it do its job. You will need to navigate through the dashboard to set up a few parameters.
That way, it will know which accounts and hashtags to target. The service is backed by a smart AI system that does all the work. In the dashboard, you get detailed analytical data for the past 30 days to provide insight into how your account grew.
Unlike other automated bits, Jeffrey only offers automated follow and unfollow, which does the job in most cases. There are two packages, one of which offers the basics for running your TikTok account through the service, while the other is an enterprise edition. The second one has all the basic features, plus a dedicated account manager, phone support, and advanced reports.
Pros
3-day free trial option available
Fully automated
Cons
Automation lacks some features
Only two packages available
---
Instamber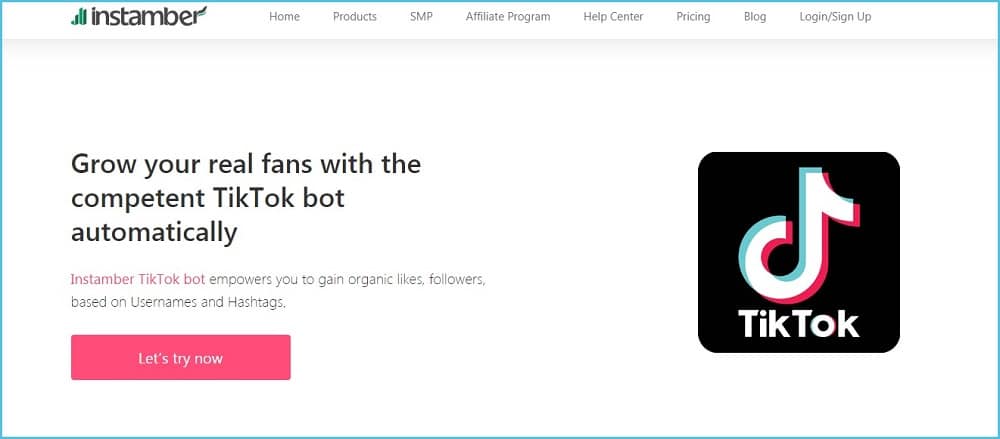 Instamber is an automation bot for TikTok that is similar to the previous two that we've reviewed. All you need to do is sign up, set up a few things, sit back, and enjoy watching your account grow. Instamber will automatically like, comment, follow, and unfollow based on the targeted accounts and hashtags you set up.
You get to choose between two packages where both of them have the same set of features. The only difference is that with the more expensive one, you will be growing faster. To monitor your growth progress, you get a friendly dashboard with several reports and graphs.
While Instamber claims to offer a free trial for 3 days, you will still need to pay $1 to access it. It's not much, but it's still not entirely free. When it comes to support, they claim to have online support, but the only way to reach out is via email.
Pros
Fully featured automated bot
Growth reporting
Cons
Free trial costs $1
Email support only
---
The last TikTok bot we're going to review is AutoTokker. While the service doesn't offer anything fancy, it is an excellent service overall. While some of the automated bots on our list provide all kinds of automatic features, this one can only do auto-follow and unfollow, as well as automated comment likes.
You get the entire package with a dashboard that will provide you with detailed reports on how your account grows. The biggest problem we have with AutoTokker is the price, which is not very competitive. Some of the other services on this list provide much more for less.
In this case, the good news is that you get 4G proxies as part of the plan, so you don't need to worry about that. This service aims to be used by marketing managers, so there are different prices if you plan to use it for multiple TikTok accounts. Best of all is that there is a genuinely 3-day free trial.
Pros
A free trial period of 3 days
Discount for multiple packages
---
---
Conclusion
As TikTok's popularity grew over the past year, so did the need for automated growth bots for it. If you are the type of person that wants to grow their account the easy way, we have compiled a list of the best TikTok growth bots for you.
Happy TickTocking.
---