Are you looking for the best bot to cop Nike sneakers? If so, here is a detailed review of The Shit Bot, which is the top Nike copping bot.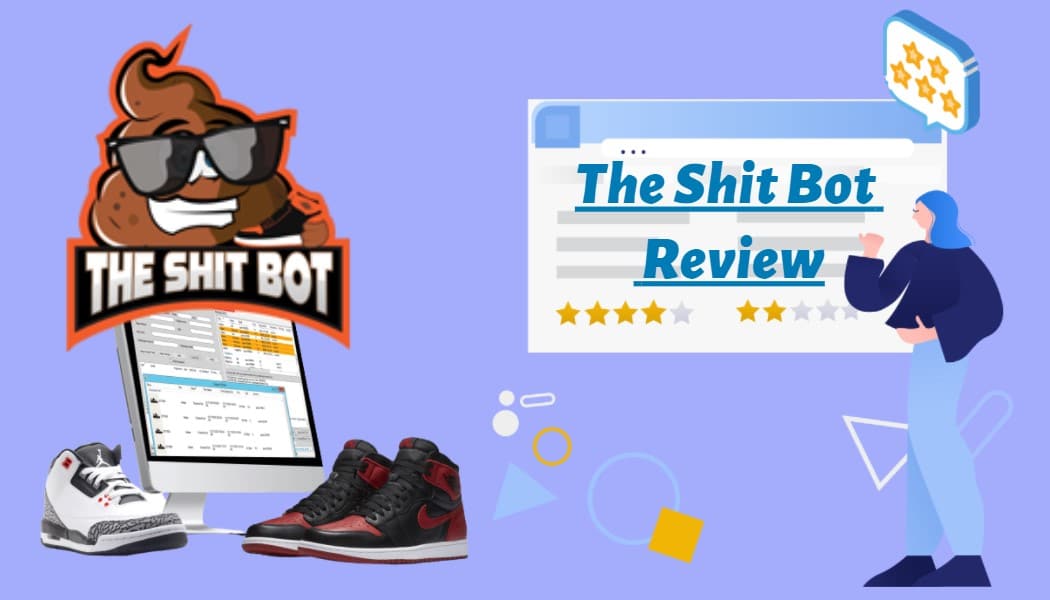 Nike is a well-known international company in the shoe industry. It has made a reputation for itself for being a fierce competitor, forcing resellers and sneaker-heads to compete for its wares. There are exclusive edition sneakers launched occasionally. Being able to land on a pair of these sneakers is like finding gold. This bot is for sneaker-heads, especially those who prefer Nike sneakers.
This Shit Bot is very new, but it has made a big splash in the market. It was created specifically for Nike and is capable of bypassing all bot security mechanisms. This bot exists to guarantee that you never miss any upcoming releases. It enables you to buy numerous pairs of sneakers without fear of being blocked.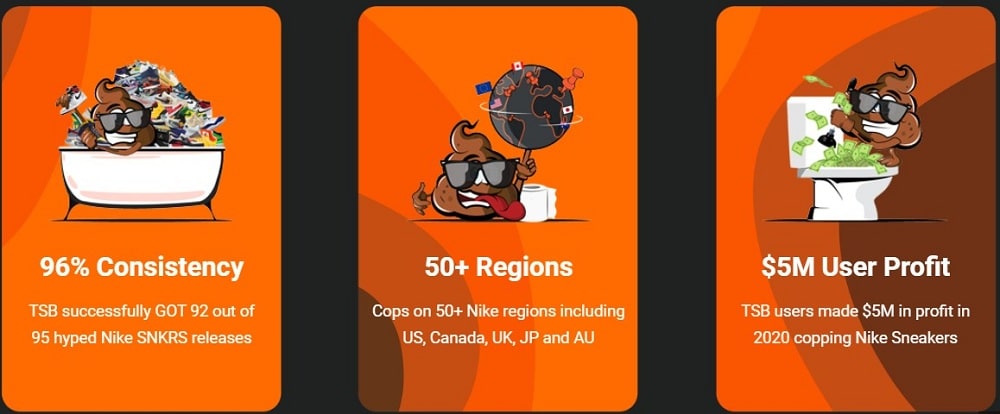 This bot supports over 50 unique locations worldwide, so there's no excuse to skip out. This review will assist you in learning more regarding this bot, navigating the realm of bots, and purchasing your favorite Nike sneakers.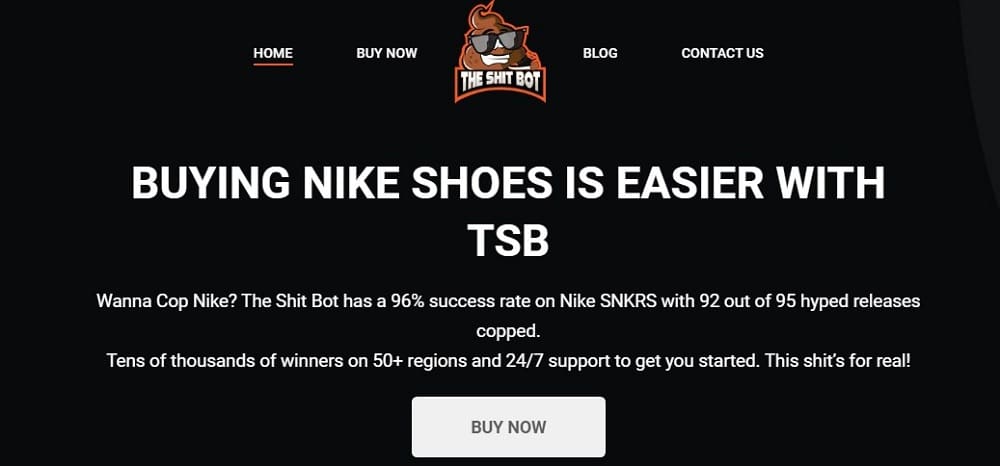 TBS is a fresh bot in the industry. However, it's already causing a stir since it's renowned for destroying the Nike SNKRS app. It was created exclusively for Nike to get beyond the company's security measures. Based on the site, The Shit Bot has a 97 percent reliability rate, which implies that TSB got 93 out of 96 Nike launches.
Customers of the TSB earned a revenue of $5.1 million in 2020 only. Because the TSB bot is exclusively for Nike, it covers nearly all of the Nike areas. The bot presently supports over 45 areas.
Users particularly like the assistance staff, which they describe as "very proactive and helpful." The staff is accessible to users 24 hours a day, seven days a week. The technical staff updated the bot regularly, particularly when Nike releases new products, to ensure that consumers have a pleasant experience.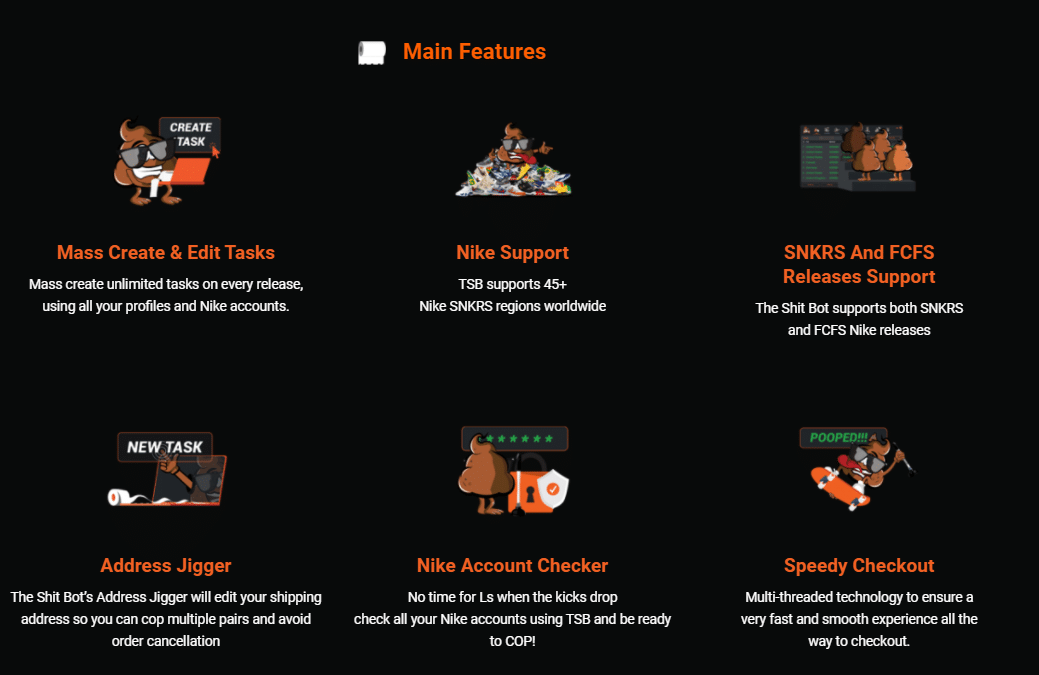 One of TSB's features is its location wobbling function, which allows users to simultaneously update and post several addresses, so Nike doesn't become suspicious. Furthermore, users may generate and modify tasks in bulk using various identities and profiles, ensuring they remain fully prepared for launches and drops.
Customers may also be more creative and reduce time by using the bulk task management feature. TSB's multitasking technology also guarantees that checkouts are completed quickly and efficiently.
The user dashboard has been praised as being superior to those of rivals. This bot also has an installed Nike Drop Calendar, ensuring that you don't ever skip a release date. Customers may personalize their accounts, and TSB offers its unique cookie creator.
Pros
Wide range of support regions
High rates of success
Available Address Jigger feature
Automatic account checker
High speeds of connections
Multithreaded task feature
Cons
Works only for Nike
High prices
Require a Nike account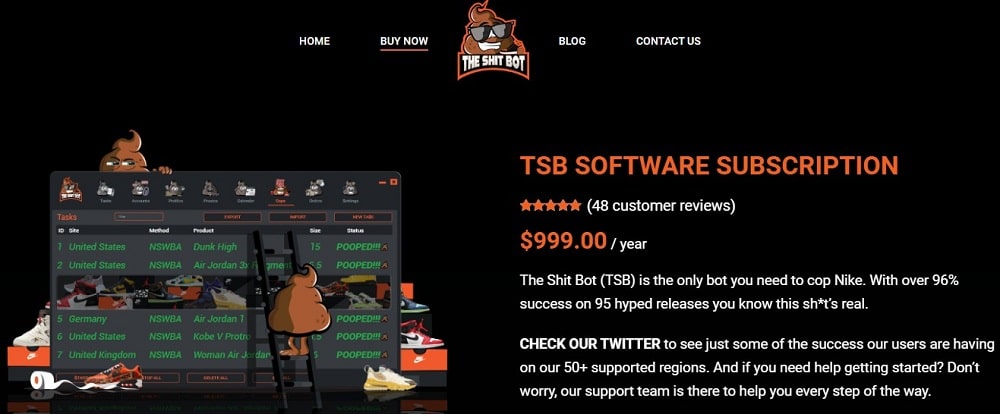 TSB is a premium bot that costs $999.00 a year with retail pricing of $299. This cost, we must agree, is a little high for many people.
This bot suits better people looking to purchase a lot of shoes, not ones who only need a pair. As a result, if you're searching for something commercial, go with it.

One of the outstanding benefits of using TSB is that anyone can access it from all over the world. The bot supports more than 50 countries, giving consumers access to a larger market and more online freedom while shopping for Nike shoes. Keep in mind that you may utilize TSB to get shoes without going from one area to the other.

Although TSB is newer to the industry, it ought not to deter you from purchasing it. This bot is very successful, as it helps you gain a lot of bang for your buck. Furthermore, the bot has a better performance rate than similar bots that have operated in the industry for many decades.
TSB allows you to buy as many sneakers as you like without encountering any downtime or purchase failures. It's worth mentioning, though, that The Shit Bot's effectiveness rate varies from area to area.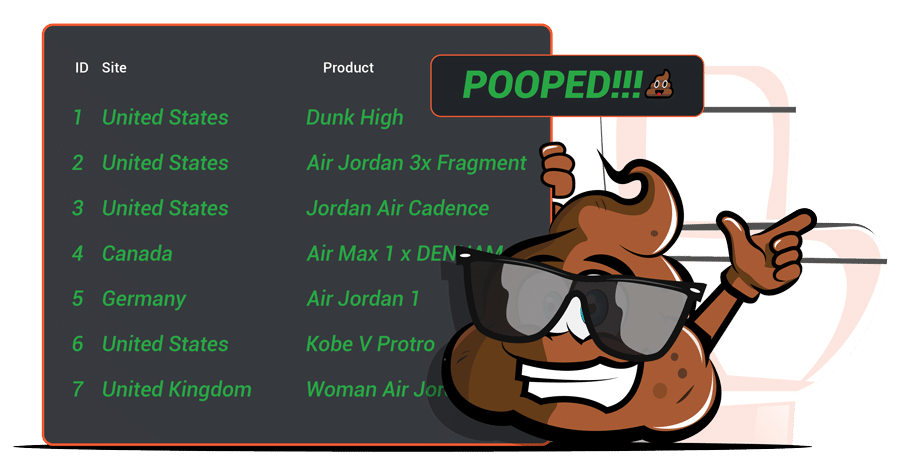 If you are dealing with heavy traffic or offering limited-edition shoes, it's common for certain online retailers to establish stringent terms of the agreement. Whenever vendors have a low supply, many websites, for example, permit "Single Product per Buyer."
When it comes to using The Shit Bot, though, you don't need to worry. Do you have any idea why? In contrast to most bots, The Shit Bot has an address jigger function that enables customers to provide a new address for each transaction. Nike won't be able to tell whether you're employing a bot this way. This implies that if you make repeated orders, your account's private details will never be detected.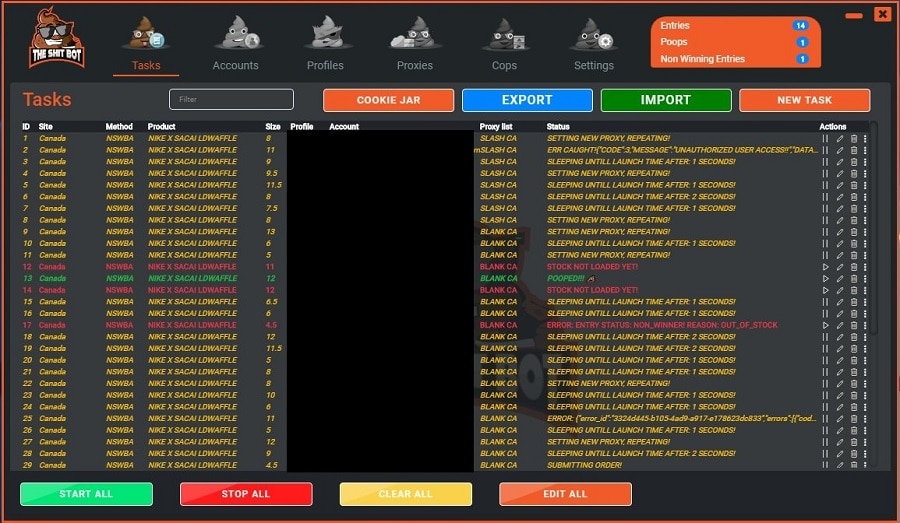 If you use TSB, you won't need to worry about checking the validity of your Nike accounts. The bot will take care of everything for you as you focus on grabbing the accessible shoes. When shopping for shoes, The Shit Bot makes it simpler, particularly concerning limited-edition footwear. In simple terms, when you use TSB to get shoes, you're always one step ahead of the competition.
How Does The Shit Bot Work?
Just like many other bots, TSB doesn't have a complex installation process. Once you have iron your device, all you have to do is enter your detail to log into your account. After that, add proxies to the bot to help you cop more than one sneaker at a much faster rate. It is advisable to use residential proxies over datacenter proxies as they are let likely to be detected. Lastly, insert a list of tasks and let the bot start running.
TSB is among the highest-rated bots in the industry, according to user reviews. Its track record speaks loudly for Nike Sneaker enthusiasts.
Features

Pricing

Reliability

Support
It comes with a built-in Nike release schedule to guarantee you don't miss out on any of the upcoming Nike drops. In addition, its UI is more straightforward to operate than the copping procedure.
User's Reviews & Rating
Stupid Proxy
Average rating:
0 reviews
---