Are you looking for the best places to resell your sneakers? We have gathered the best-selling sites roundup for you. Read our expert review and get to know the recommended sites to make extra income.

Currently, there are shortages of sites that accept second-hand or rather unwanted sneakers, kicks, or goods. This is the main reason we decided to carry out the research and come up with the best places where our clients can resell their kicks and other goods for money. These sites can be online or found locally in your area. Selling those sneakers does not only give you space but also enables you to earn extra cash.
Additionally, doing so helps reduce waste and put the shoes or items into circulation as you put them out of the garbage. Even though eBay and craigslist are the oldest and well-known places, there are still many online sites where you can sell such kinds of stuff.
Today, there is no shortage of these sites. We will be discussing each site in detail to help you make an informed decision on where to turn to. Different sites have different commissions. Let us have a look at these sites.
Best Resell Sneaker Sites
If you want to resell your sneakers faster, then these online sites are here for you. And these sites are growing exponentially and getting tricky for some people. Play your cards right and make real quick cash. Now that you have cooked pairs, it is time to resell them and move an extra step. These sites can make it possible. Here is where you can find the market now:
Fee: 8%-9.5% + 3% payment fee
StockX is an online website that specializes in reselling all streetwear and the latest sneakers. Sneakerheads and resellers follow a very different procedure. They put up the items or list them on the site for auction. These sneakers are sent out to the site.
And before the site avails to the buyer, they authenticate them first. All sellers pay a processing fee of 3% as well as an 8 to 9.5% seller fee. The seller fee is charged depending on the number of items you are selling. New sellers are charged a maximum of 9.5%, while the opposite applies.
For instance, if you are selling 30 items that are worth around $10,000, the seller fee reduces to 8.5%. The payment is processed via direct deposit to the seller's account or via Paypal. This is the best place to resell your sneakers faster and make some profit.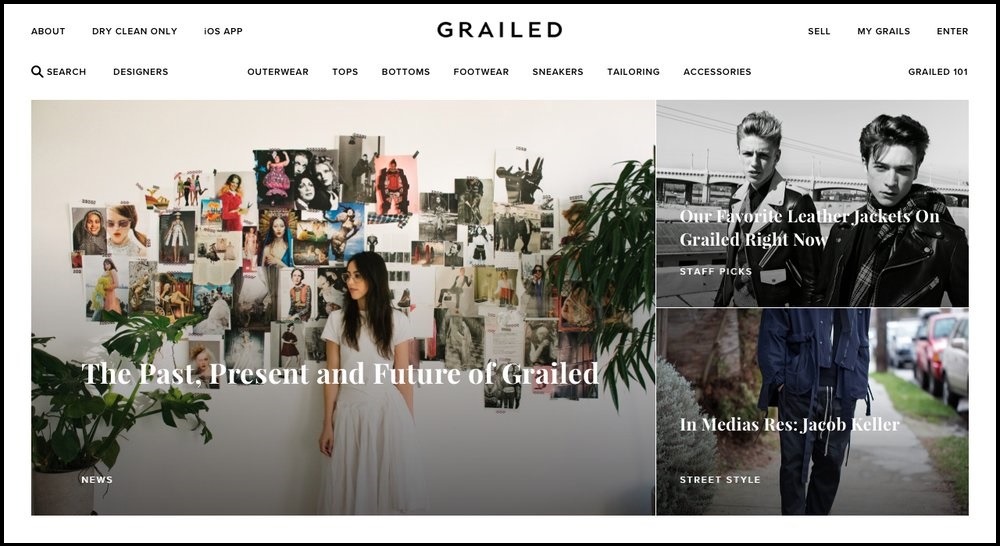 Grailed is our second site where you can resell your sneakers after copping. It mainly focuses on men's footwear and clothes. The website is split into 4 market sections.
First, grailed that deal with high-quality items that are coveted mostly from the well-known manufacturers. The second section is hype. Hype specializes in streetwear drops from Supreme, Yeezy, and so on. The third section is Sartorial, specializing in high-end classic items, and lastly, we have the Core section. This is where mass marketing is done. It has well-known brands and vintage clothes designs.
Getting started is simple as all users must set up the account and connect with your Paypal. Add photos of your items and relevant information to get started. The items are immediately listed on your seller's page. The potential buyers can reach out to you, and once they make a purchase, you immediately receive your cash through Paypal less their commission which is 9%. The seller is responsible for item shipment.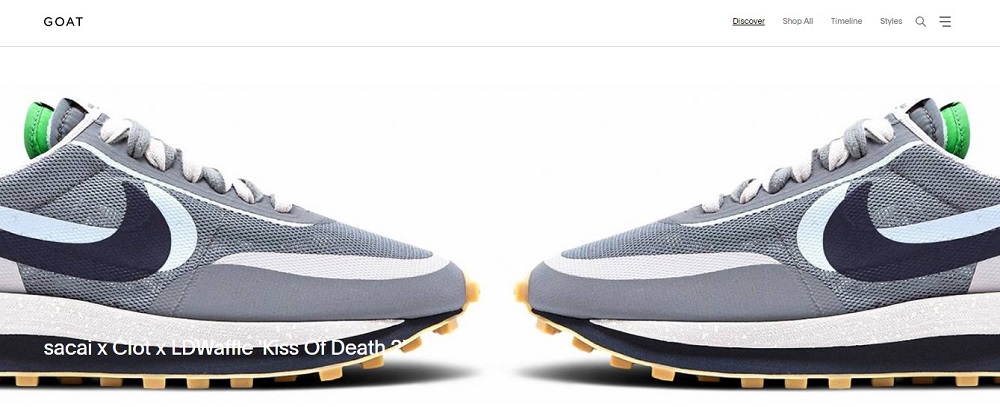 Fee: 9.5%-15% + $5-$30 seller fee
Goat is a website that focuses on reselling sneakers. We highly recommend you consider reselling most items here from Yeezy or Jordan. Fill out the request, and you will be approved manually. This takes the shortest time possible. It is simple to get started. Create your listing, search for the sneaker's SKU's number ( It is in most cases found inside the sneaker or on the box), select the price, including the necessary information, and upload the photo of your sneakers.
Their fee is somehow confusing, but it is a good place to resell your drops. The site rates the sellers, and you have to pay a good amount in case of any problem. However, best-rated sellers pay a 9.5% commission besides varying sellers fees.
Your location determines the seller fee. The sellers located in the US pay $5 as other regions pay different fees. When a buyer purchases the sneaker, you immediately receive the prepaid shipping label. And once the buyer authenticates the item, you can receive your payment either directly to your bank or through Paypal.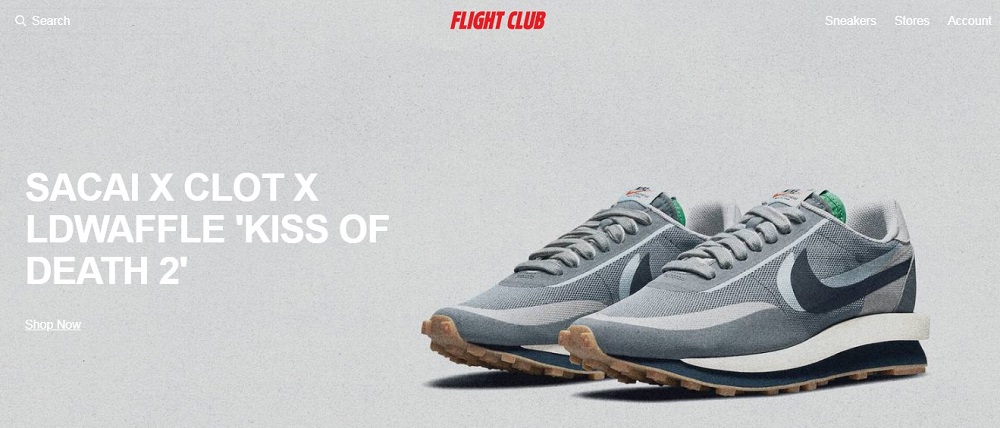 Flight Club is a website. It is currently the leading consignment for resellers and retailers specializing in both new and second-hand sneakers. They have trusted clients in NY, Los Angeles, and sometimes they access limited clients in Miami.
This site, to some extent, might seem complicated to sellers from different regions. This is because one must send the sneakers to the nearest location for authentication. But, immediately they are authenticated, sellers can easily advertise and sell their items on marketplace channels or directly to their website.
There are a good number of reasons why you should resell your sneakers on this website. This is because the website is well known for its imaginable sneaker brand name. They also offer very competitive rates, and again it has a high sell-through rate. While it charges a cheap fee of 9.5%, buyers pay the same seller fee of $5.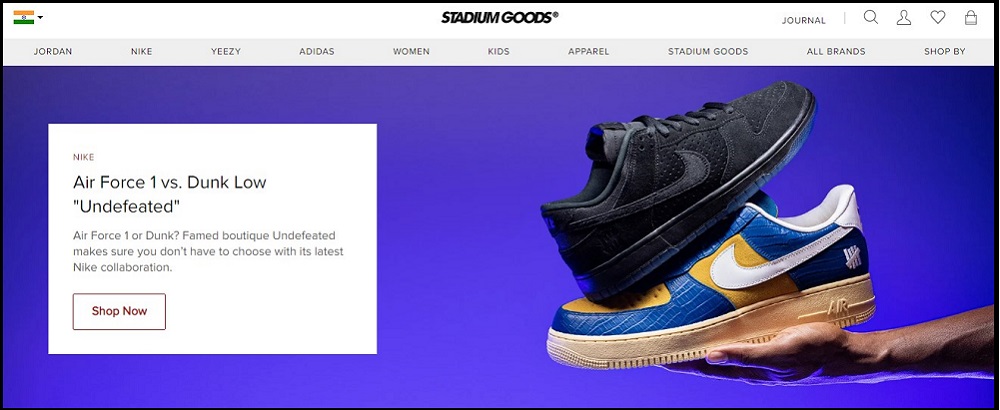 Stadium good was founded in 2015. At the moment, they have both a website and an android app. It is trusted by most of the clients for reselling their sneakers in-store or through their online platform. Previously, they had Nike, eBay, and Alibaba partnerships, and this can surely tell you the site is legit to resell your kicks.
Retailers sell their sneakers directly on the website brick and mortar location. They are responsible for the rest of the process once you authenticate your items. Whether it is new or second-hand sneakers, you can drop your sneakers physically or send them via email. This is among the best secondary resale websites.  It is recommended because most of the work they do is for you. You only need to take your sneakers to their store. It is simple and cheap, charging only a 20% fee.
KLERT mainly focuses on men's sneakers. It deals with the European marketplace. You can resell mostly the limited sneakers having high demand. However, they only accept or authenticate the 100% original sneakers that are in good condition. That is deadstock.
The sellers only need to list their items. When the buyer requests, they access the shoes in the website's warehouse. Once the buyer verifies the sneaker within 48 hours, you receive your payment via Paypal. This is the best website for retailers or sneakerheads since the fee is pushed to the buyer. There are no hidden charges for the sellers. Try it out but only with the authentic sneakers. They have both a website and mobile application.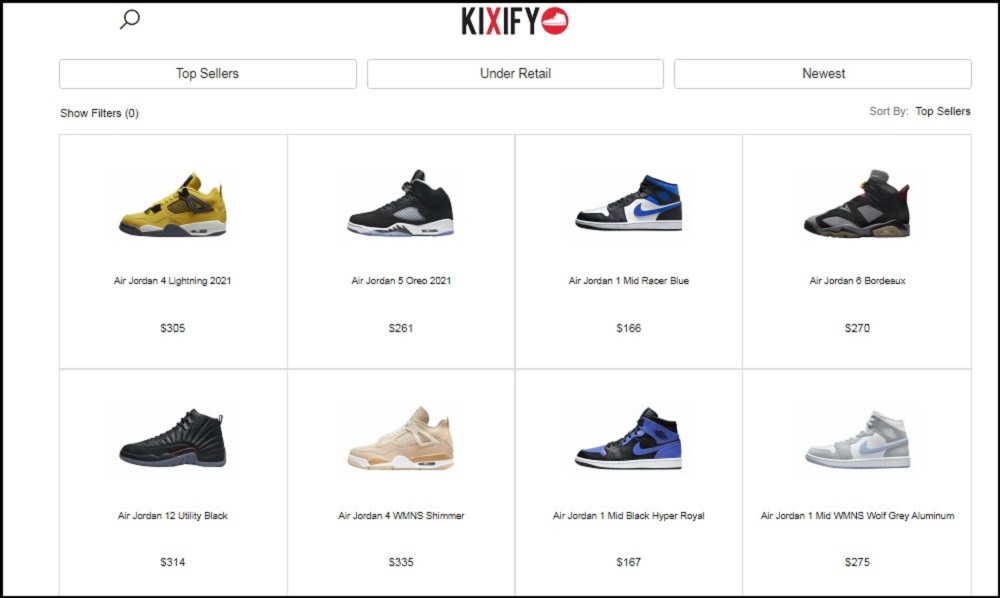 Kixify is our next website where you can resell your sneakers. It offers online services. They offer their services to serious collectors and potential buyers. However, you must set up your storefront to sell your sneakers on this website. Setup or listing does not have any hidden fees. This is a free store. But once you sell your sneakers, all the sellers must pay an 8% commission.
The site processes all payments via Paypal. All earnings go to your account. Since you are the owner, you are responsible for setting up your shipping policies and other guidelines. Its flexibility is exceptional, but if sellers want to sell their sneakers with very minimal effort, then it might be overwhelming. This is a good place with only a single charge per resell.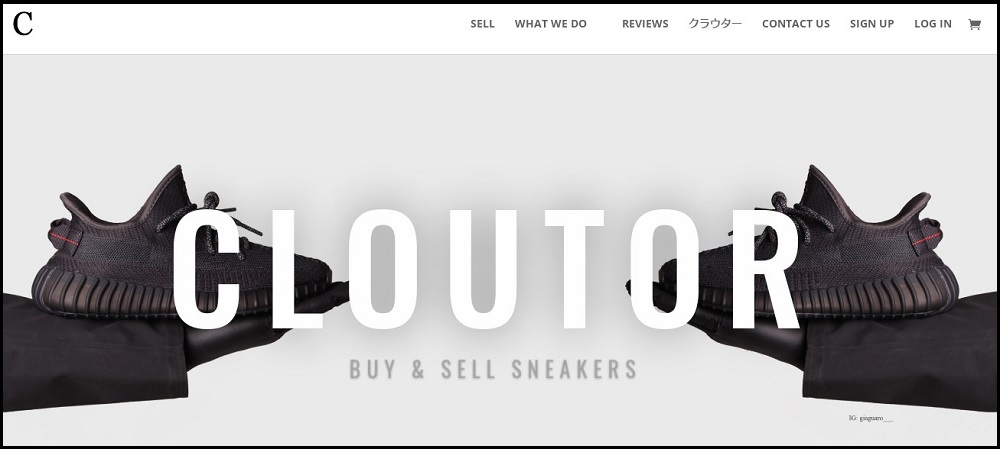 Fee: 7.5% or 0% (Premium Membership accounts)
Our list could not end without Cloutor. Sneakerheads can quickly resell their sneakers and make a good profit. The website has been in use for a reasonable period. It has a simple interface, and before any seller can advertise the products, they must sign up for an account to sell on the platform. Fill in your credentials and then list your sneakers and wait for the potential customer.
There are two categories in terms of fee charges; normal sellers pay a commission of 7.5% that includes a seller fee of $5 for any sale conducted through the platform. Secondly, the premium sellers with membership accounts don't pay anything other than membership subscription charges. Meanwhile, once the sneakers are bought, all earnings are paid through Paypal, where the platform charges a Paypal fee of about $3.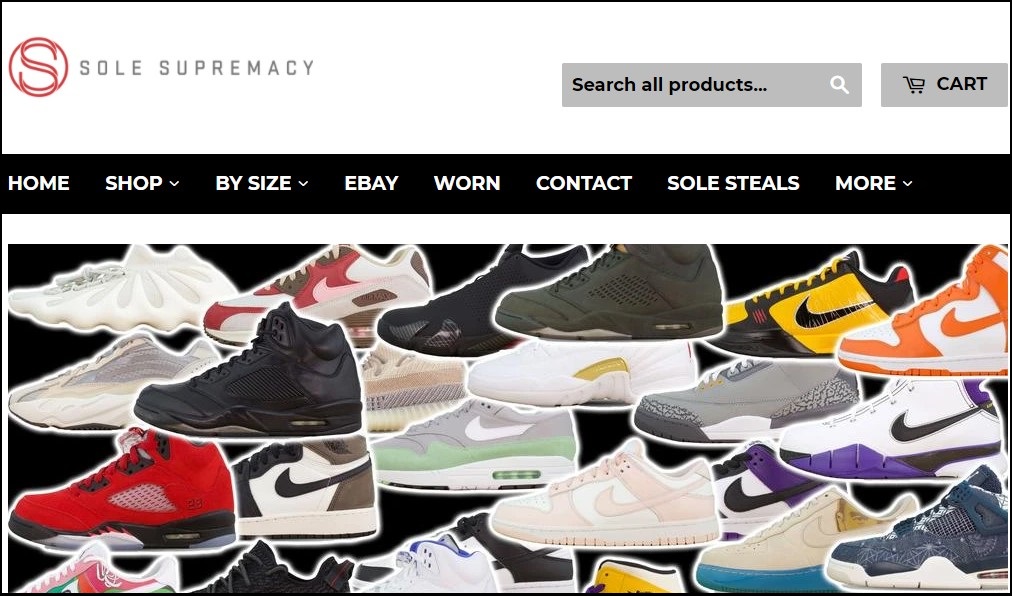 Sole Supremacy operates as an online website and in-store. It mainly focuses on the trading and resale of new and second-hand deadstock sneakers. It was founded back in 2008. Before Derek opened up Sole Supremacy, he had been working with eBay for two years. Most of their sales are made on the website, while 50% are done in the store.
Roughly 90% of these sales are Jordan products. It is easy to sell on this website. You only need to call or send a mail to get a quote or drop by in-store. This is a good place since it offers direct purchases and sales that authenticate your sneakers. There are no hidden or spam fees.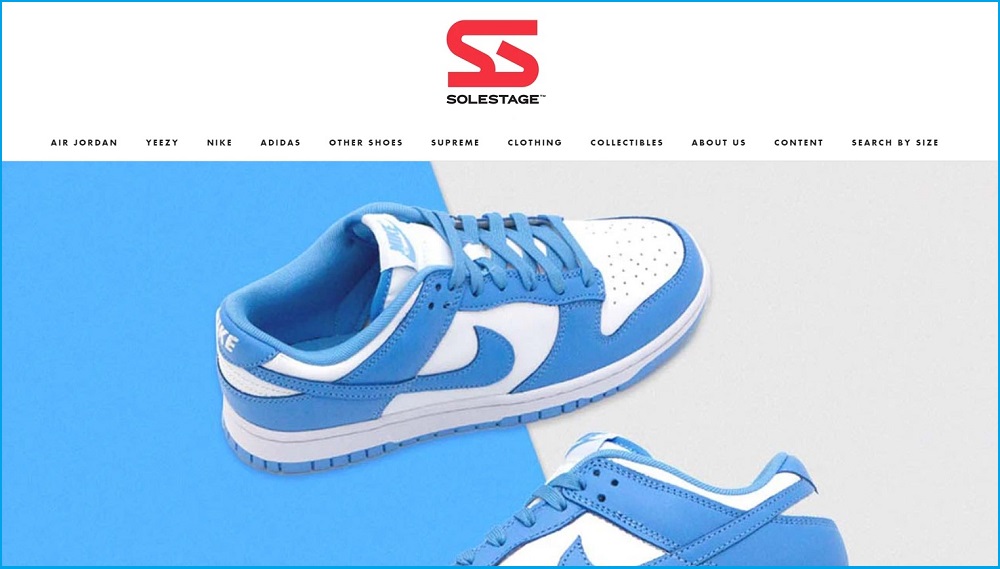 SoleStage is another sneaker resale website. It is a consignment marketplace mobile application. It mainly deals with high-end sneakers as well as exclusive footwear with other apparel. They also resell highly demanded items.
The sellers only need to download and install the app to get started. Create your listing, update the sneaker photos and wait for approval from the administrator anytime.
Once approved, the marketplace lists your items. You will receive the direct payment once the buyer makes a purchase. The website is straightforward with large potential customers. It has the easiest user interface we have ever encountered. Their fee is undisclosed to date.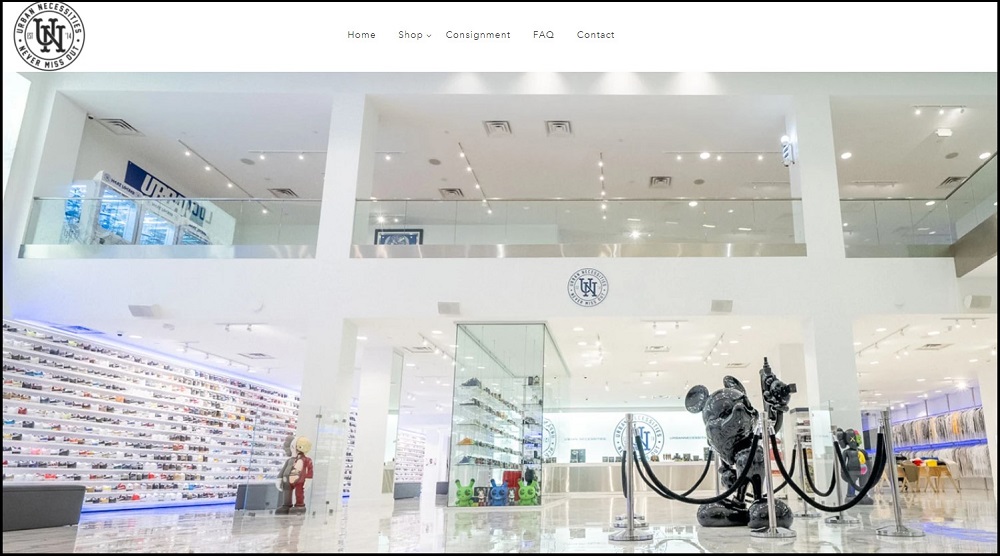 Fee: 10% or $20, whichever is greater
Urban Necessities is a consignment store based in Las Vegas. They specialize in many highly demanded sneakers from Nike, Jordan, and other reputable designers and stores. Sneakerheads can easily resell the sneakers online via the website or equally avail the items in the store.
There are reasonable facts why you should consider reselling your sneakers on this site. Currently, the provider ships to over 240 regions as well as countries. Their fee is a top market competitive one for sellers. This is because it has the lowest consignment charges in the sneaker resell business.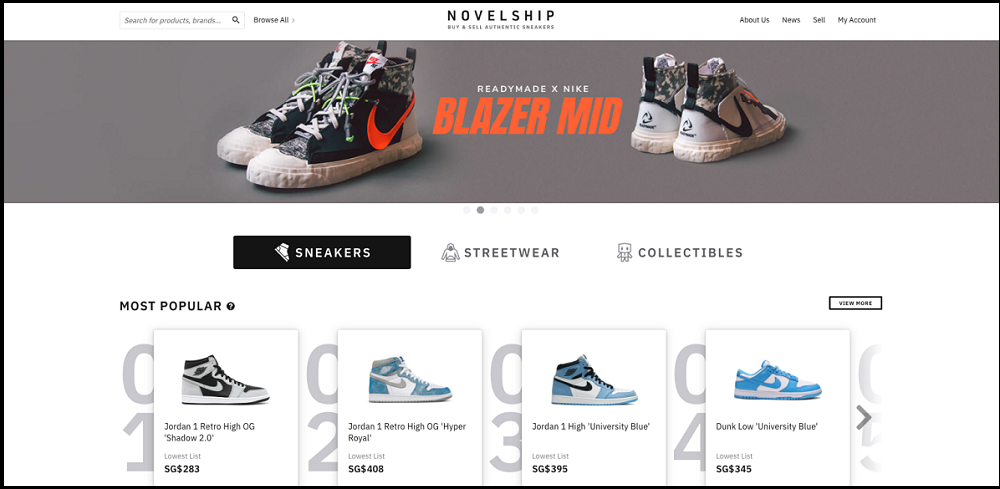 Novelship is the Asian platform leading in reselling limited sneakers. Sneakerheads and relevant retailers make a good profit from the site after copping these kicks. Never worry about scams since the platform is legitimate. Besides selling sneakers for profit, the sellers also enjoy the best rates and huge rewards. There are many rewards they offer to their clients.
It is easy to resell your sneakers on this website. Create an account, list the items and wait for the buyers. The platform pays your earnings once the buyer purchase and authenticates the sneakers. However, they charge reasonably well. The fee ranges from 6.6% to 9.0%, which depends on your rating. The fee reduces relative to your resell. The seller normally gives the sneaker to the buyer with the highest offers.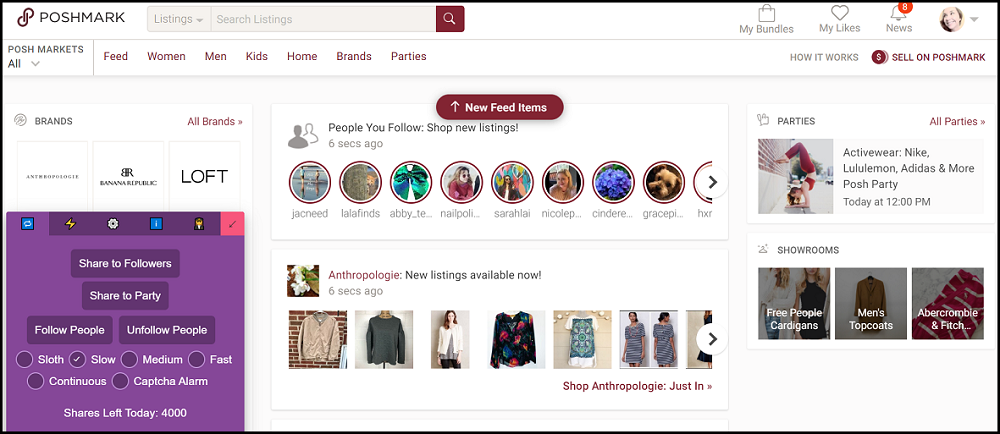 Fee: Under $15 –  $2.95, over $15 – 20%
Poshmark is another free website and app that can help you resell your used and new sneakers faster. You can list your items in the shortest time possible. It mainly focuses on high demand yet scarce kicks and all sorts of clothes and accessories. It is a perfect place to resell your Nike sneakers. However, non-name brand sneakers do not work well on this site. It's so unfortunate.
Snap a photo of your sneakers, set the price, and include a description to get started. When your items get potential buyers, they send you both a prepaid shipping label and address. You only need to package the sneaker and post it to the USPS mailbox.
Their best services come with a fee attached once you resell your items. You either pay 10% or $20 fixed seller fees. When the buyer does not file any problem within three days, they credit your account. Therefore, you can withdraw your cash to your bank or through a cheque in your mail.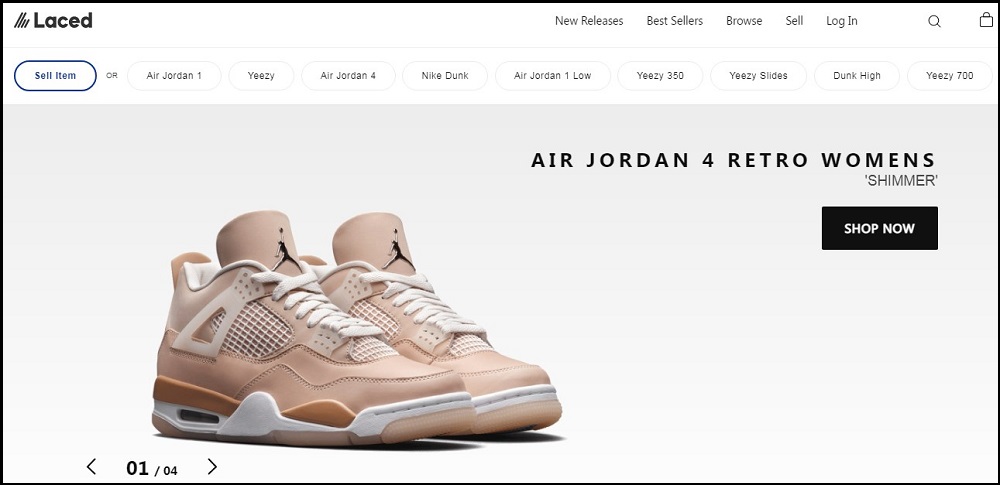 Fee: 12% + 3% payment fee
The laced platform is based in London. This is a reliable website where retailers or any individual can resale their sneakers. First, you must create an account on their website using your relevant email. Though it is a bit strict, and sellers can only advertise authentic and limited new sneakers.
The good thing about this platform is that it keeps everyone anonymous. Thus, privacy is not an issue of concern. While they make all payments in GBP, they can also convert money to the seller's local currency.
Their charges and shipping fee depend on the location. While UK sellers pay less, EU customers pay higher per sneaker. All earnings are credited to the laced account from where a seller can cash them to their bank account. They charge 3% for processing and 12% as a commission fee. Being a privacy-concerned platform, we also recommend it for you to try.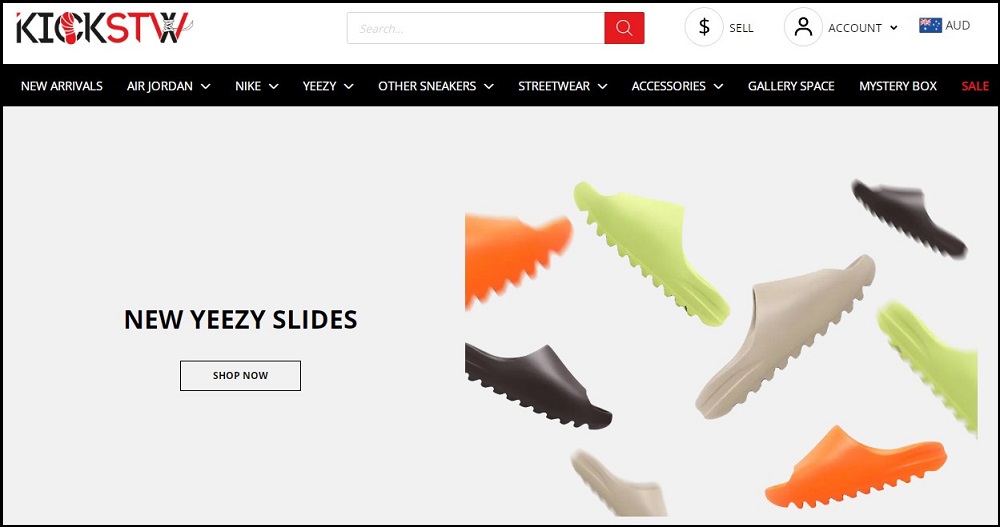 Fee: 17% or $25 AUD, whichever is greater
Lastly, on our list, we have the Kickstw platform. It is a reputable online website founded in Australia in 2013. It is known for its ability to reach out to potential buyers of your sneakers as you make good cash. Botters in australis should consider using this platform. Like other platforms, sellers must list their items, include relevant detail, and suggest the prices to get started.
Sellers then ship their sneakers to the store where they are reviewed and once authorized, they give you a physical contract. They list your sneaker and make payment immediately after the buyer pays. However, all these services have commission attached to them. The staff works tirelessly to improve every aspect of the business and customer experience. They treat all customers equally and in a professional manner.
There are many other authentic sneaker resale platforms out there. eBay is the most known platform. Currently, they have an authentication process on all the items before reaching out to their buyers. While they don't charge fees on sales above $100, it still has some downfalls. They always side with buyers.
Other places where you can resell your sneakers are Craigslist, Facebook, Instagram, and of course, discord. But again, you can resell your sneakers on the subreddit website. There are no scams or fake sneakers. One must build a reputation and have trust in the community there. Otherwise, you risk being banned at r/Sneakermarket.
Every seller has the freedom to resale their sneakers through any platform. The choice depends on your location and platform procedure. Conversely, you won't be risking it when you try out the above-listed platforms. The platforms are legit, practically tested, and proven by our experts.
The profit you make depends on the platform you use to resell your sneakers. So, choose well considering your location, their terms, and commission or rates. However, if this is not your favorite, then consider the affiliate links though commissions are not high. Above all, reselling sneakers is a lucrative business full of profit and worth your investment.
---