Is getting success in purchasing Yeezy sneakers giving you a hard time? Worry no more; here are the best Yeezy bots you can use to change the narrative forever.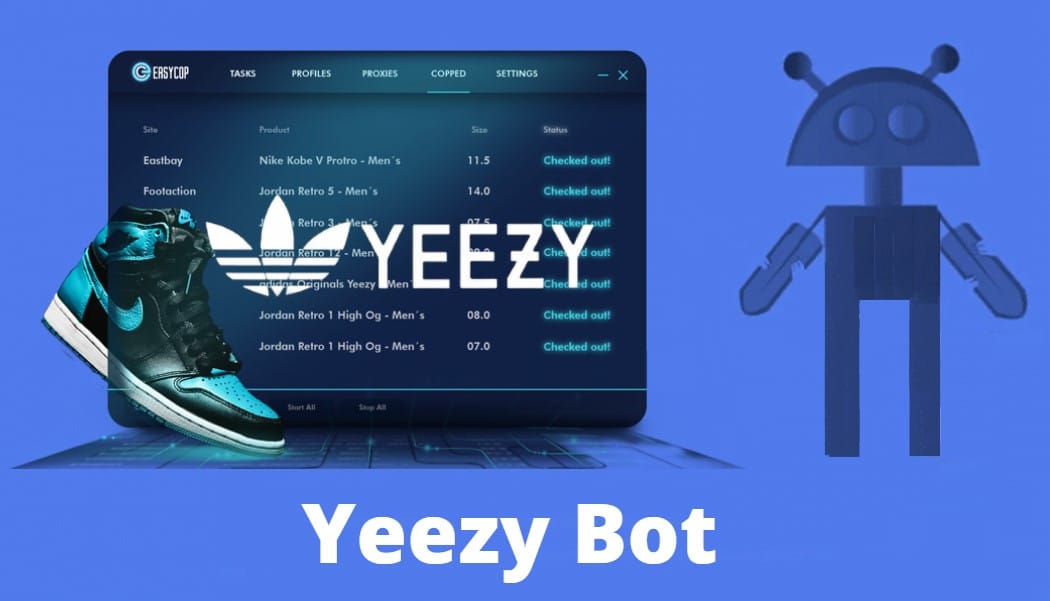 The worst challenge that sneaker sites are experiencing right now is the use of sneaker bots. They are responsible for the quick purchase of limited-edition releases and selling them at exciting prices.
Yeezy is a major brand that is struggling to do away with this behavior. They have even played down a virtual ques and put the strict anti-bot filter, but they still don't seem to curb the problem. This is because bot developers are constantly upgrading their tactics to bypass such traps.
So what are some of the best bots you can use for copping Yeezy releases? Well, here is a list of the top 10 Yeezy bots that will make your purchase seamless and much faster.
---

Project destroyer is one of the most popular Yeezy sneaker bots. It was made to make it simple for individuals to obtain their desired sneakers. It has been tried on several well-known limited editions and has always shown excellent performance.
The most notable aspect of this bot is its regular updates, even though features are still outstanding. This is a fantastic illustration of the creator's commitment to his consumers and his work. It is available for Windows and Mac devices and costs $200, subject to a $35 monthly renewal fee.
Pros
Best speed and dependability
High success rates
Regular updates
Cons
High prices rates
Unsuitable for small purchases
---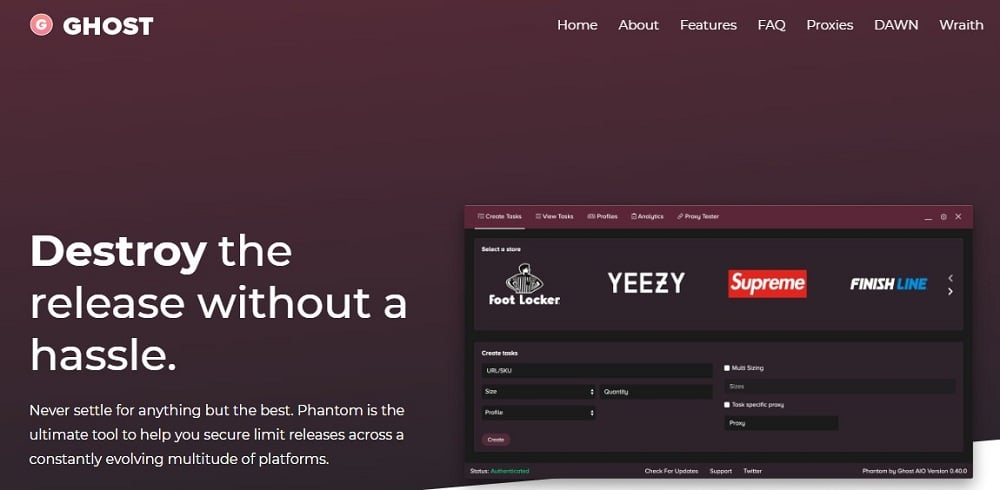 Ghost AIO is another great bot you can use for the Yeezy website. It has one of the most significant numbers of users, standing at more than 6500 accounts. Their prices are also pretty reasonable as one needs to make a one-off payment of $300, after which a six-month renewal of $150 will be introduced.
Another feature is their support for multiple devices, including Windows and Mac PCs. It offers the best speed connection and comes with the best customer support in the industry.
Pros
Simple interface that is favorable for new users
Friendly prices
Offer proxy support
Secure data protection
Cons
No free trial
No money-back feature
---
If you are looking for a cheap bot that works well with Yeezy websites, you should consider Splashforce. It is an excellent bot compatible with various sneaker sites and offers a super-fast speed for purchases. By using this bot, you are guaranteed to have successful checkouts within seconds.
It has the best anti-spam filter bypass and captcha resolver that helps maintain your copping speed and efficiency. To make it better, they allow you to undertake unlimited tasks at no added cost and have the best customer support.
Pros
Blazing fast speed
Easy to use interface
Guaranteed 90% success rate
High anti-bot filter bypass
Cons
Not very fast without proxies
No refund policy
---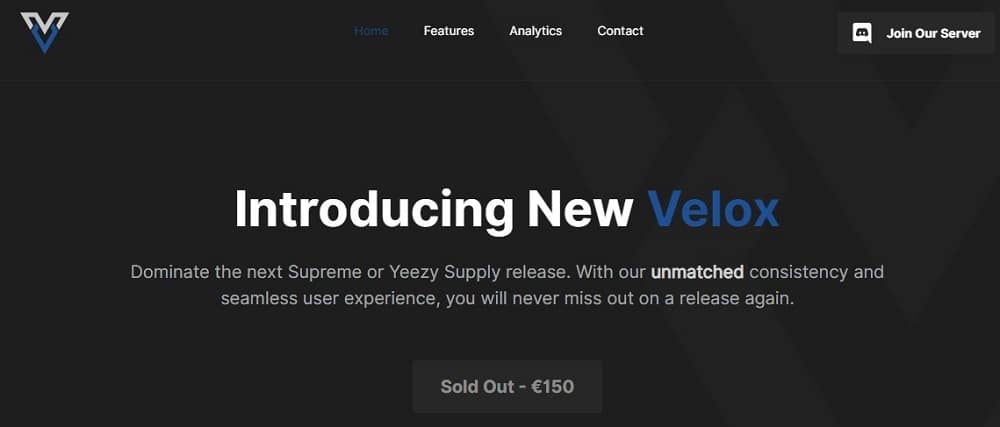 Volex is a sneaker bot that comes with great copping speed and top successful checkout rates. It is popular for being the most reliable bot to use for Yeezy limited releases. It has many features, such as an anti-spam bypass and an easy-to-use dashboard.
They have the best prices in the market. A license costs €150, and a renewal fee of €75 is charged every six months. If you need any assistance, their professional customer support team will make things easier.
Pros
Support both Windows and Mac computers
Has proxy support for better speed
It is compatible with other websites
Cons
High prices
Not favorable for one-off purchases
---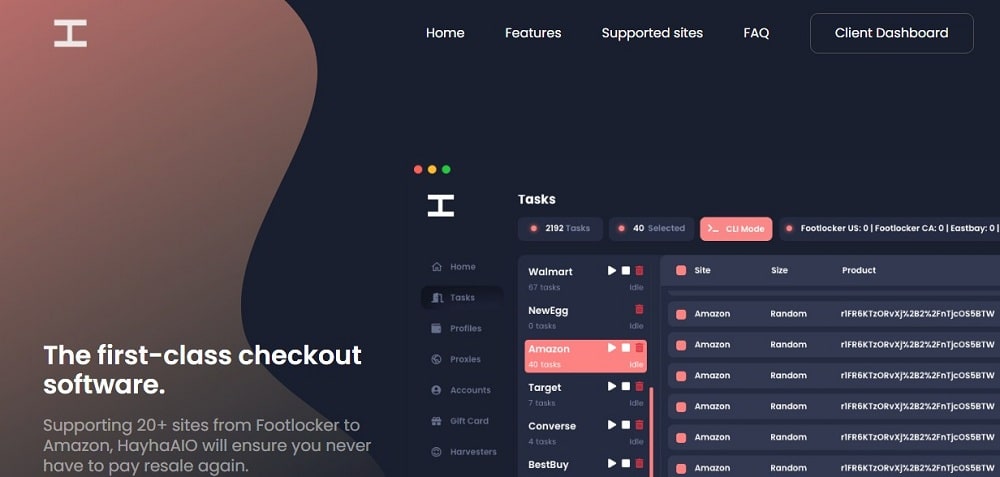 If you need first-class checkout software for copping Yeezy sneakers, then Hayha Bots is the real deal. It supports both Windows and macOS devices; therefore, you do not need to purchase a new computer to use it. The GUI and CLI interface makes the platform easier to use and more friendly for new users.
In addition, it comes with a tremendous task capacity of more than 10,000 tasks from one PC. They have a server-side monitoring feature that helps in picking and managing releases in real-time.
Pros
Always under constant development to give the  best services
Automatic captcha AI
Best customer support
Cons
Not very fast without proxies
Unsuitable for small purchases
---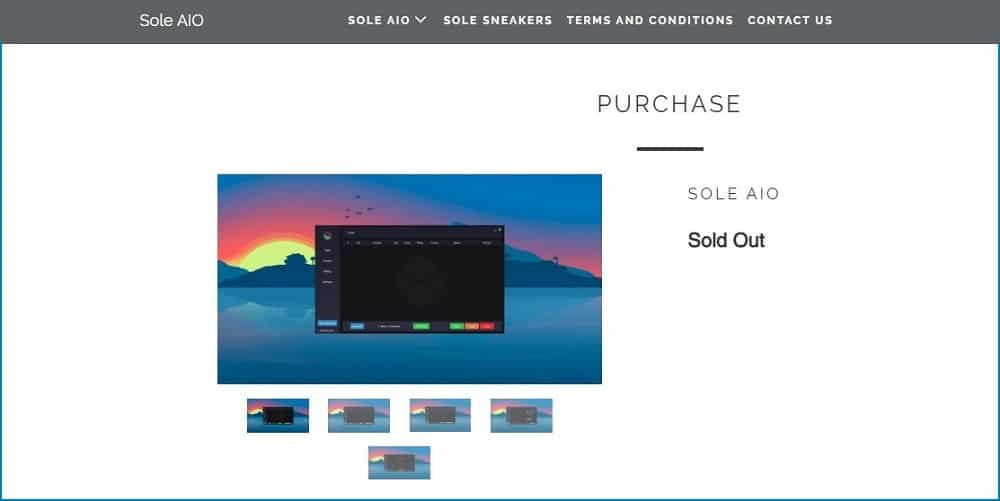 This bot is also one of the best Yeezy bots on the market, with the ability to function on various shoe sites. Sole AIO Bot is a standalone system that operates on Windows PCs.
The bot has a user-friendly UI and allows for super-fast connectivity. It also has an excellent captcha resolver, which helps to keep your connection up and running. Sole AIO has advanced features that will enable you to perform many activities at the same time.
Pros
Fast speed and connectivity
User-friendly
High success rates
Cons
More expensive than other bots
Only supports Windows devices
---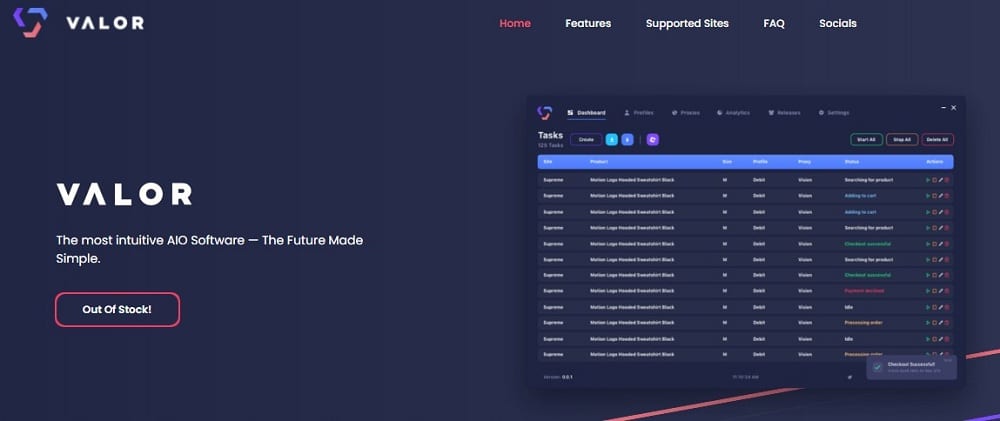 Valor AIO is also a good sneaker bot to use for Yeezy releases. It has good compatibility owing to its high speed and intuitive UI. It has an automated cookie generator that helps with bot protection solutions. It comes with a release colander that gives out notifications to users once a new release is available.
Its organized analytics assist in keeping track of all your purchases on the platform. The price of this bot is $249.9 for three months, then $49.99 per month after that. It offers support for both Windows and Mac devices, making it better than most of its peers.
Pros
They support various sites, with Yeezy being the best one
They regularly update their software whenever sites change the purchase policy
Offer support from a professional customer care
Cons
High prices
Not suitable for one-off purchases
---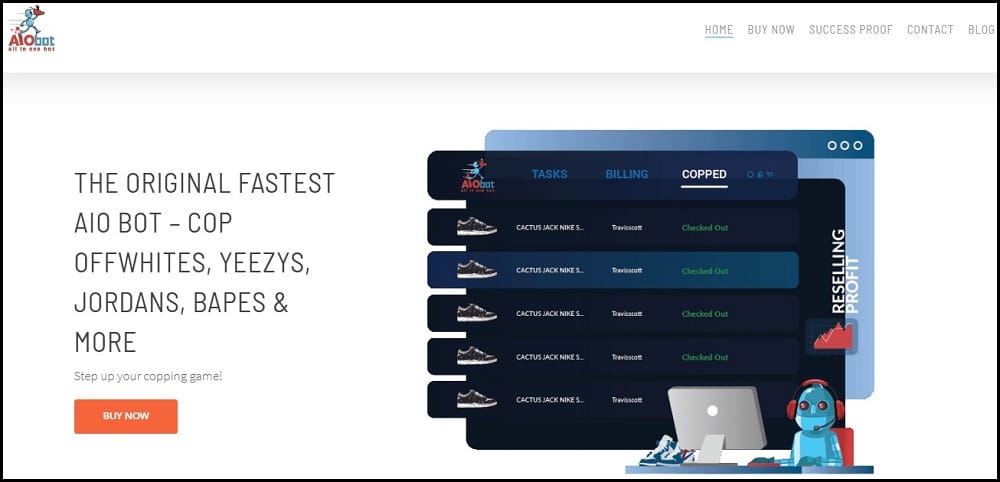 It's the fastest and most trustworthy Yeezy bot on the market. This is one of the industry's oldest bots, and it comes with a ready-to-use installation method for anyone who needs it. To obtain it, you'll need to pay $325 for a license, which will be renewed at $69 every six months. AIO Bot is the most reliable bot for different limited-edition Yeezy releases because of its excellent copping outcome.
The bot offers the most efficient copping and connecting times. It also has a user-friendly design, making it easy for new clients to start the application.
Pros
Fast connection speed
Undergo regular updates
Offer proxy support
Cons
Only support Windows computers
A bit expensive
---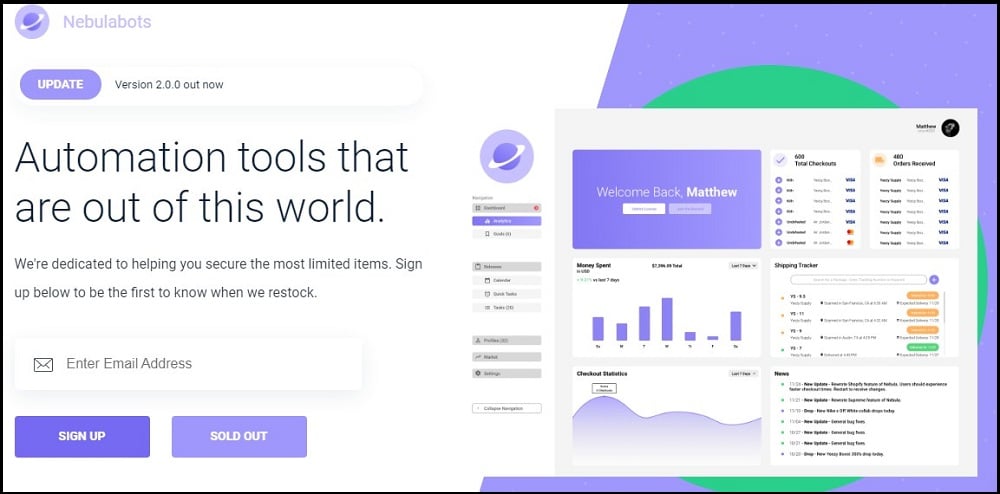 Nebulabots is a sneaker bot dedicated to helping secure some of the most restricted items from vendors like Yeezy and Adidas. It has an incredible speed for copping and comes with a release calendar always to keep you updated on available releases. The software also has intelligent analytics, ensuring you get a list of all the sneakers you have successfully bought over a couple of months.
Their simplified and attractive dashboard also makes it easier to navigate the platform. They have a responsive team of customer assistance that gives the best answer to your questions.
Pros
It comes with proxy support
Works for both Mac and Windows computers
Has high speed
Cons
Has no free trial
No refunds
---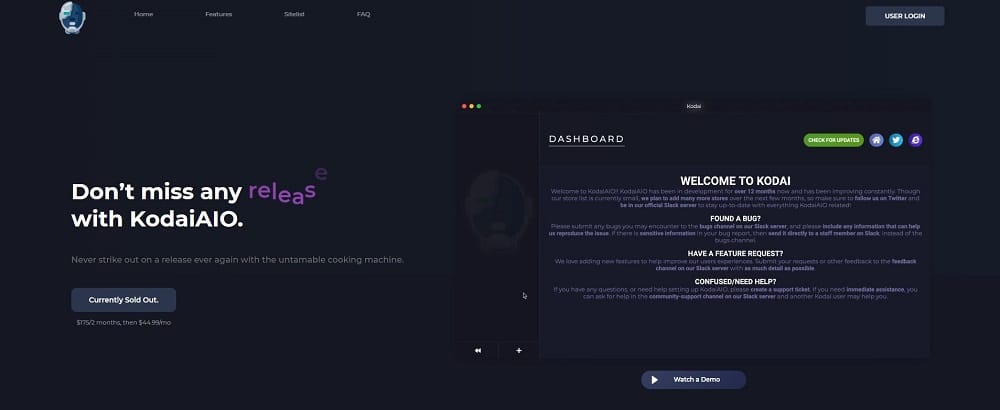 Kodai AIO is a beautiful sneaker bot that has received a lot of praise in recent years. It is a well-known shoe bot that integrates nicely with the Yeezy website. This bot's primary advantage is its compatibility with a wide range of devices, including Windows and Mac PCs.
Its user-friendly layout and easy navigation make it simpler for beginners to understand the platform. Kodai AIO has had a lot of success as well. It now has over 200,000 smooth customer checkouts, putting it at the top of the sneaker bot industry.
The software is refreshed often to ensure that it serves you with the most delicate features available.
Pros
Reliable and efficient
Easy to use dashboard
High success rates
Cons
No money back feature
No free trial
Which is the best bot for Yeezy drop?
Any of the bots will be great for limited Yeezy releases. They vary in many ways, including price, features, and sites they support. This means you need to look for the one that addresses your needs in the best way possible. You should also check its merits and demerits and choose the best one for you.
Can I find any free Yeezy bots?
Currently, there is no known free Yeezy bot; if there were one, we would have recommended it.
Can I get success by using the Yeezy bot?
Although using Yeezy bots does not guarantee 100% success, you will have a higher checkout rate than purchasing manually.
Conclusion
Yeezy is a great brand and is known for frequently producing high-value limited sneakers. These are usually in high demand and get sold out within minutes. If you want to succeed, use any of the bots we have discussed above, along with a proxy if possible.
---