Are you looking for reliable and authentic sites to buy Yeezys? Come here and read our expert review on the best places to buy Yeezys!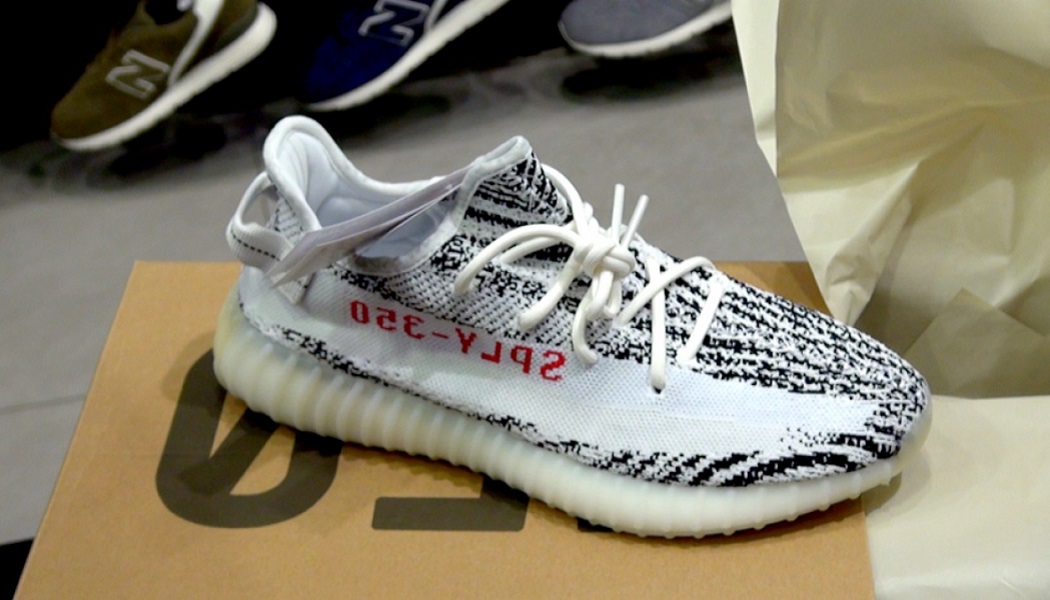 Sneakers have high demand yet with low supply. Thus, due to such insane demand for Yeezy sneakers, it has become inexplicable to some extent. Many information leaks to the retailers about Yeezy shoes on Facebook, Twitter handles, and other secondary marketplaces.
So, to help our readers out and grab the highly demanded Yeezys, we have prepared the best platforms for you. This article will review the best places where you can buy your Yeezy brand and provide you with the relevant tips and how these sites operate.
Here is our top ten list of places where you can buy your Yeezy shoes. Read to understand their requirements and how they might charge you when you make an order.
1. Buy Yeezys at Retailers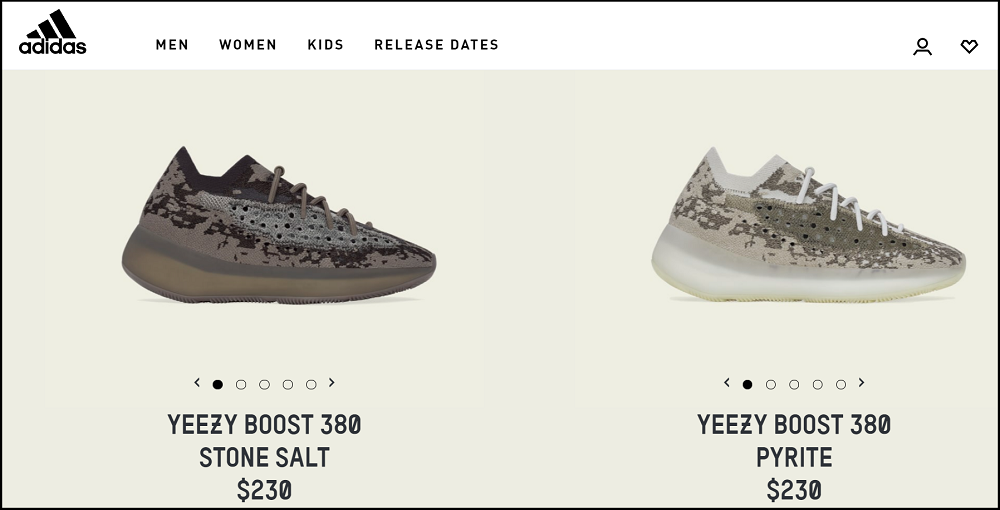 Even though various sneakerheads sell the Yeezy shoes, the best way to get Yeezys is directly from the manufacturer. However, it does not mean that you should stalk Kanye or beg for a pair of Yeezy. But, we ought to mean that you have a high chance of buying the item at a fair price on Yeezy Supply, Adidas, and footsite with many more sites.
These sites do not have any hidden commissions. In addition, they do not have any resale prices. The customers only have to pay for the retail and shipping prices. But, doing this takes a lot of time. However, it would help if you were willing to wait in a queue for longer as many sneakerheads are fighting for the limited release during the drops global pandemic. Equally, one can sit back at hope and cop like other customers all over the world.
However, buying from Yeezy Supply, Adidas, and other sites is difficult. There are many opponents which you must defeat. In most cases, it is not possible to succeed. The only situation where this doesn't apply is when you are using proxies or sneaker bots.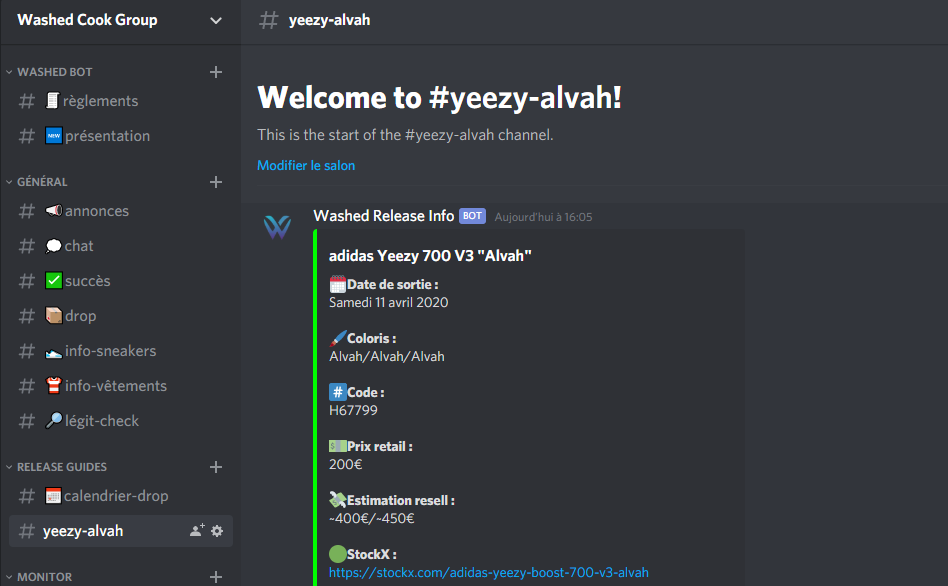 Cook group is our second option. It is all about cooking sneaker feasts or Yeezys. We will guide you with everything you need to start cooking. So to start with, the Cook group is a sneakerhead chat group or community typically held on discord. It helps many people become the best resellers, cop and improve their botting success rate. Besides giveaways, they also gather potential buyers and sellers, provide updates before the release, and many more.
They have many things to offer their clients. While there are many cook groups,  they have the same benefit to both buyers and resellers. Different groups have different sneakerheads or resellers with varying aims. Before you choose a cooking group, you should do thorough research and relate it to your schedule. For instance, there are Notify, AIO, Endurance, and sneaker squad X.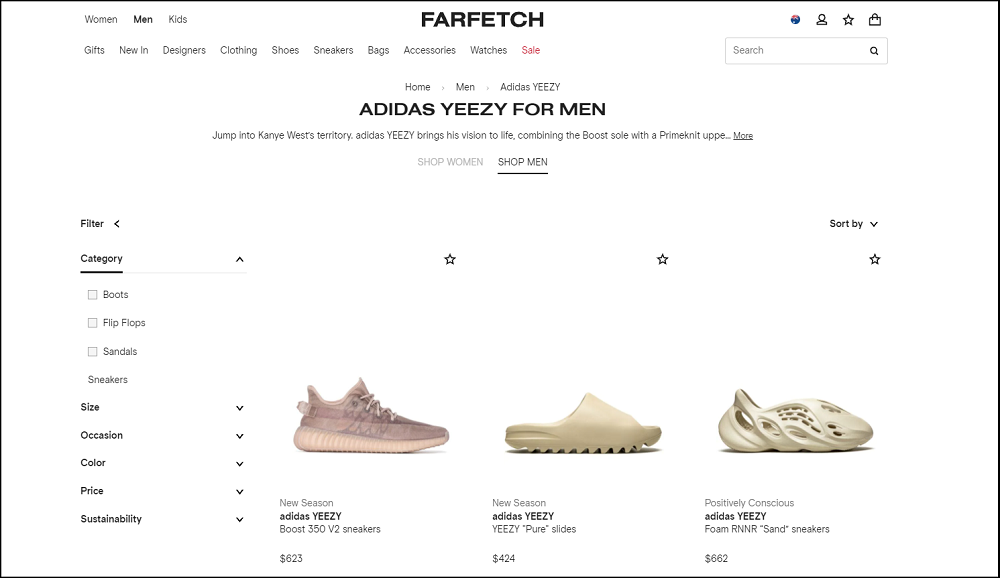 Besides manufacturers, you might be looking for a designer. Farfetch is one of the designers. It is the official Yeezy supply and Adidas retailer stock with a large collection. The service provider was acquired by Stadium good in 2019, and it has become among the best places where you can buy your Yeezy. It is one of the best because its value currently stands at $250 million, and you can check on it anytime you need to grab Yeezy shoes online.
Besides buying, you can also resell your pairs, and it highlights why this industry is worth it and has the potential to even develop further in the future. Sneaker buying and resell has gone to the next level, and so if you haven't boarded this train, you still have time to join this platform.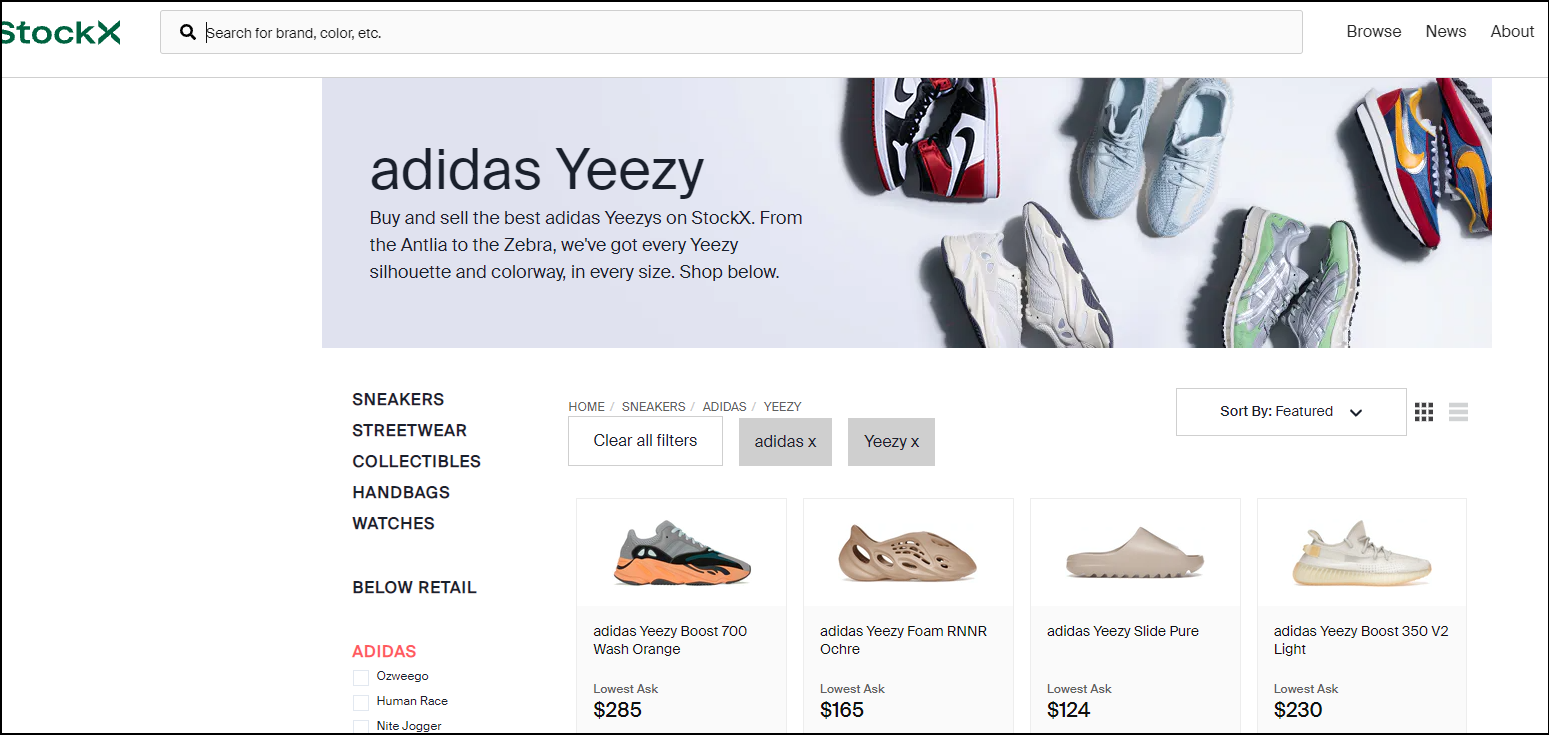 StockX is the wall street of the sneaker business. This is the ultimate Yeezys reselling website. So far, this is the reputable and most visited marketplace. On StockX, all buyers are guaranteed the real deal. They are the real sneaker experts, and there is no one capable of penetrating their database.
It is among the great Yeezy shoe reseller site other than manufacturers. However, the Yeezy resell price is high but rest assured of getting the real and best Yeezy deal on StockX. The developers guaranteed authenticity and a reasonable price to their customers. It offers customers an opportunity to buy immediately or place a bid that the seller can accept.
Depending on the level of the seller, this platform charges between 8 to 9.5% fees on each sale. Therefore, a buyer must be certain of the Yeezy quantity they need. The percentage fee is the price you must pay when you evade copping at retail price.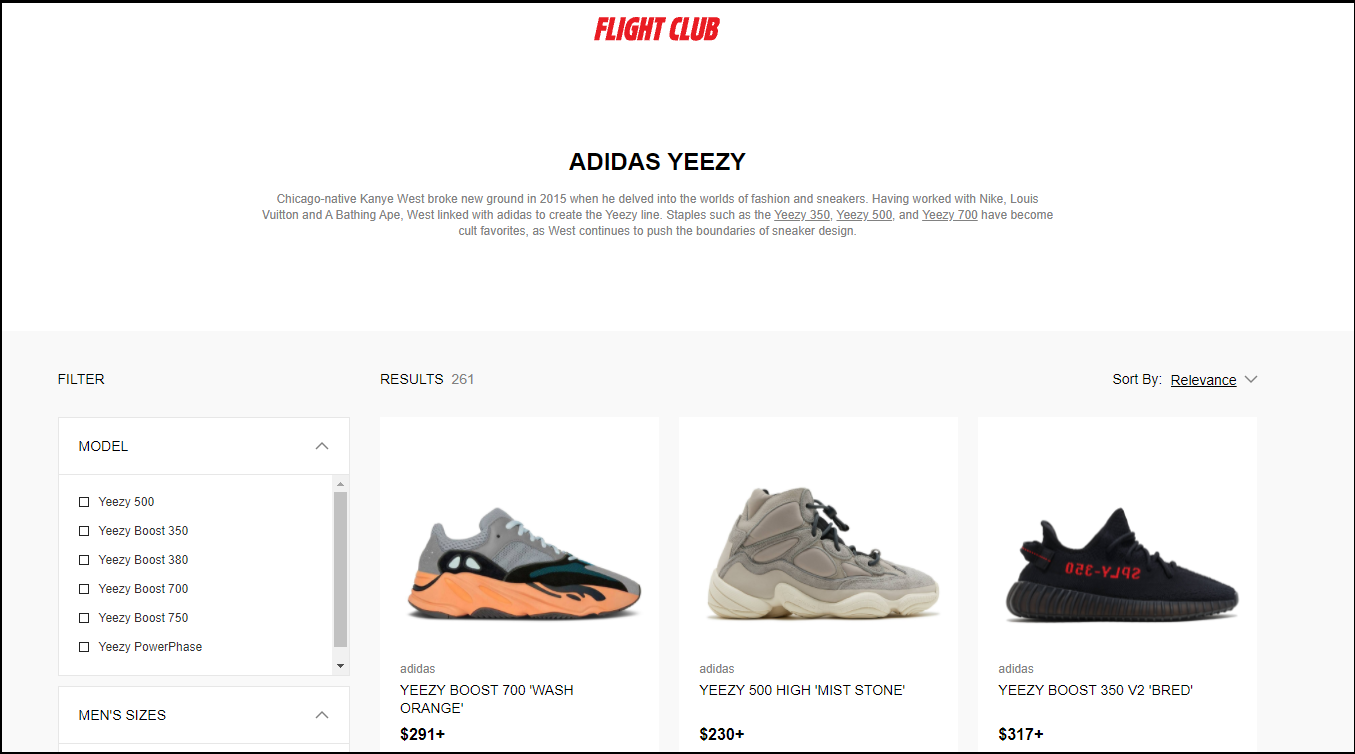 Flight Club has been in operation for decades. Their strong reputation depends on their ability to sell the best quality Yeezy sneakers in this industry. They have stores located in LA and New York. The procedure might be tiresome for sellers, but buyers find it simple. After the seller has submitted their items into the store, they are listed.
Remember that they only list authentic Yeezys. That is why we have listed Flight Club since they only sell authentic Yeezys. Their transaction fee stands at 20% on the sales. Unlike other marketp[lace, Flight Club has a monthly subscription plan. If you don't care about the price, this is the best option for buying Yeezys on Flight Club.
Stadium Good is the reliable Yeezy marketplace or platform. Trust is their motto. They have qualified experts who keep an eye on their database to keep them protected in the form of any fraud which might endanger their reputations. They always make sure that all sneakers are authentic using a 10-point verification system.
Again, they make item comparisons in product photos, live items as well as the information from the manufacturer to validate the item.
Like other platforms, Stadium goods charge 20% fees on sales. They guarantee their buyers money back when they are not satisfied with the Yeezys shoes or wishing to settle unpaid bills. The return policy is acceptable only within 3 days after you have received the item.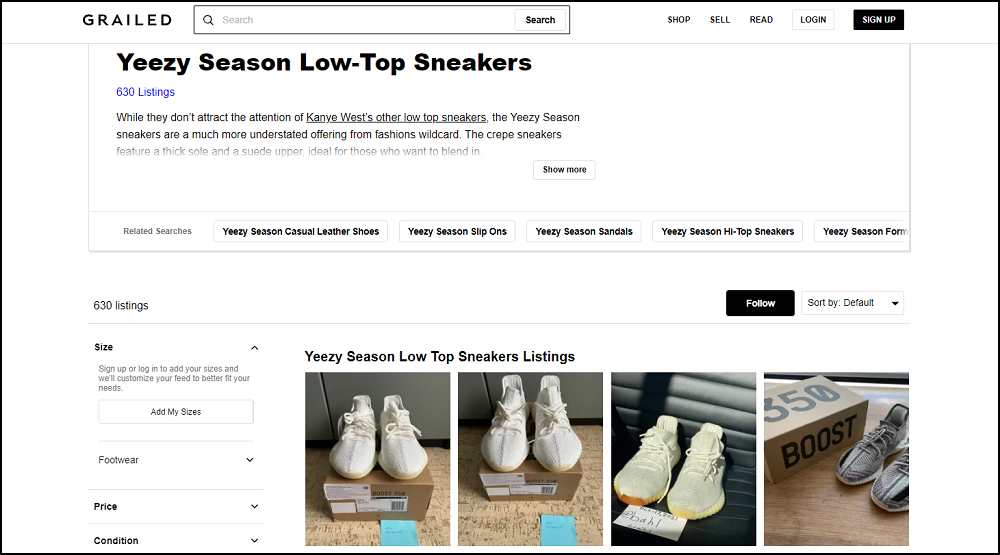 Grailed is a marketplace with all luxury things here. However, before you purchase, make sure that the seller has a good reputation because the site does not guarantee their customers. Make sure that the seller does not have any fake items, scam reviews. Aside, your payment is protected by the PayPal policies, and on this, you should not be worried.
The website does not tolerate scams or fraud, and the best services come with a price tag. Everything sale comes with a 6% sales fee and an additional 3 to 4% Paypal fee. Buyers can easily make an offer on Yeezy items. Once the seller accepts, you get a message via the Grailed portal and immediately receive the checkout link to make payment.
It would be best if you acted fast because the seller can send various offers to different buyers for the same Yeezys. Beware of the scammers who offer a discount on any payment made outside Grailed. This is common among consumer-to-consumer marketplaces.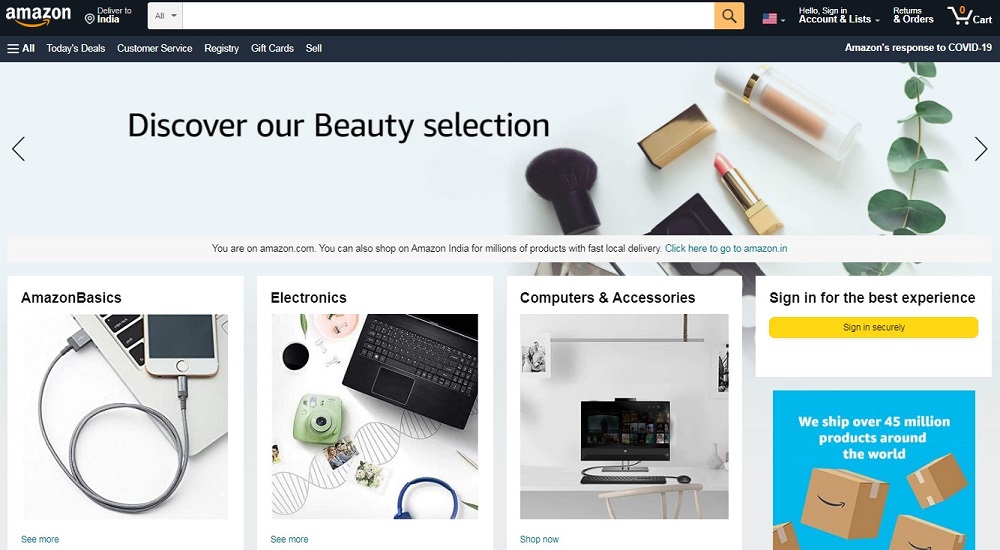 Amazon is one of the largest marketplaces for various items. It is an online platform specializing in multiple products. Under one seller, you buy a wide range of products, including Yeezys sneakers. It is reputable, trusted and We can assure you that you can easily grab your Yeezy pair in no time. However, the platform is evolving at a high rate, and it is currently receiving many new items for sale.
Any buyer can sign up for the amazon prime account. The account comes with free shipping. Besides, they also offer their customers refunds using their refund policy. The website has been in use for decades and has maintained a good customer experience. They have qualified staff that never entertain any form of fraud or scam. All goods are verified and authentic.

eBay is another largest e-commerce platform where you can buy your Yeezys and other products. Buyers can access a variety of their products under one seller. The site has a good reputation and guarantees you the best sneakers. This is because all their products are verified and authentic. No fraud, no scam.
Signing up for an eBay plus account is easy. Once you are done, all buyers enjoy the first five free shipping. Besides that, they also have a return policy on any product you are not satisfied with. After that, the buyer pays a shipping fee on any order they make.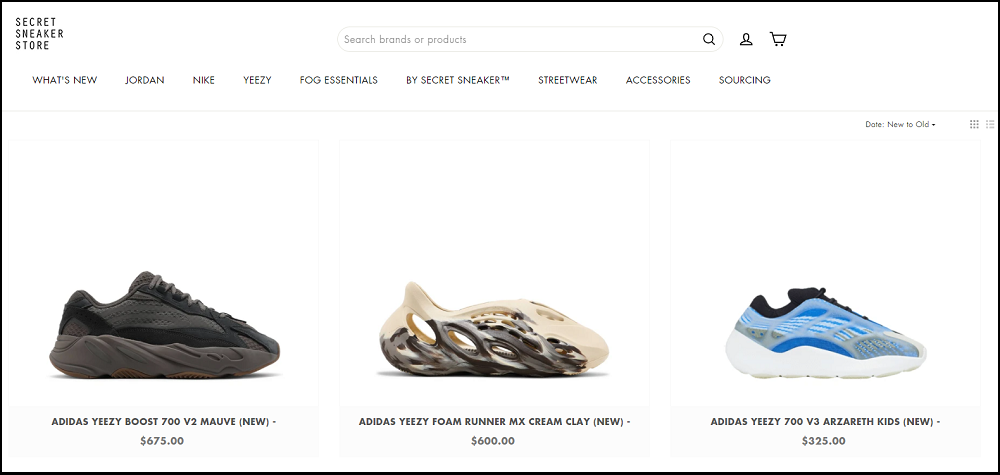 Secret sneaker store is another Australian sneaker consignment store. You can shop with them in Melbourne, Sydney, or Chadstone. Aside from shopping from the store, you make an online order. It's among the best sneaker platforms in the industry.
Instead of people hocking gold, the platform is hocking Yeezys shoes and other footwear items. The store charges 20% on the sales for all the sellers as a handling fee. Try on their ral sneakers other than plastic items. Don't let them fool you. They have limited editions from all the five big brands.
Even though they are now available in Europe and America, they are still new in Aussies. They again have arcade games in their store. Once you spend $10 on Yeezy or sticker, you can play the game and win the latest drops. However, it is not easy.
To this far, you now know where to buy the Yeezy drops and other sneakers besides the retail and cook group. You can buy from any local retail store that is near you. Most of the above marketplaces sell authentic and verified Yeezys. With many available choices, they might be confusing. We have selected the best places to buy sneakers but at a higher price. Cheap is a perfect deal, but it is tricky.
While Yeezy is popular, its demand is high. However, their supply is scarce. If you need a pair of the Yeezy, it is time to buy now from the above sites. Otherwise, the drops will be gone in a blink.
---