Are you looking for a great sneaker bot to help with your copping activities? Here is a complete review of Balko Bot, which is one of the best in the industry.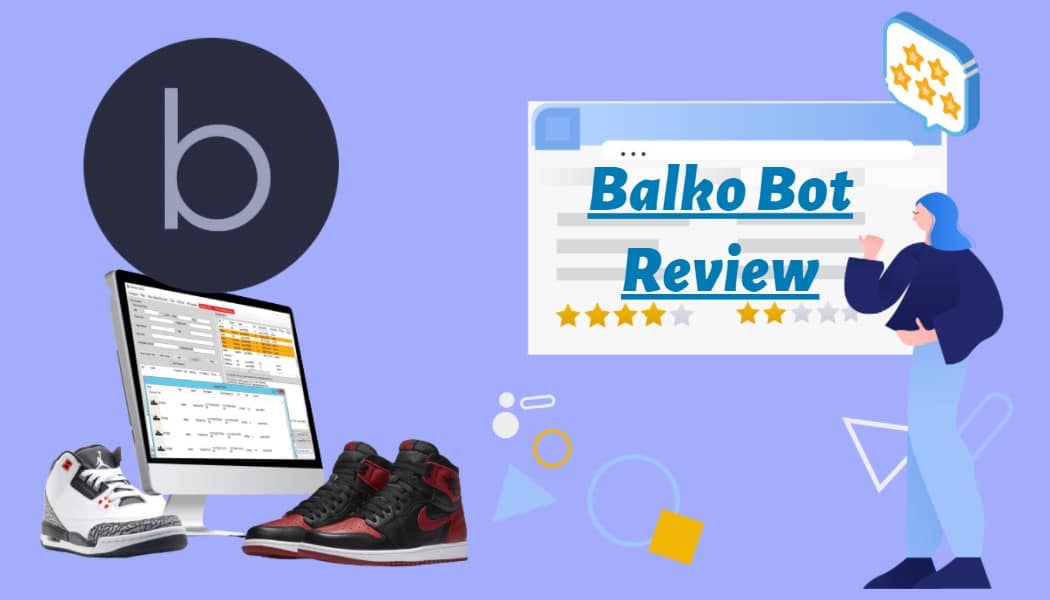 The bot industry has many top players, and Balko Bot is undoubtedly one of them. An All in One (AIO) bot helps sneakerheads cop sneakers from different online stress. But why would you want to use a bot to cop sneakers?
The answer to this is simple! Many sneaker sites such as Adidas, Supreme, Yeezys, and others often release limited-edition sneakers in high demand. Without bots, purchasing these sneakers will be very hard, and if lucky, you'll only buy one pair. Now, this is where bots such as Balko come into play. They automatically purchase the item they want within minutes, giving them a chance to buy more.

Balko Bot incorporates the use of proxies which helps in copping several sneakers without being blocked or banned. Although this is a common feature among many sneaker bots, Balko Bot is unique.
Although Balko Bot is younger than most of its rivals, it has developed many features that have helped it be one of the top bots. in the past; they were only suitable for the Shopify website. However, they have recently started supporting Adidas, Footsite, and Supreme. These upgrades have also come with other additional features such as better customer experience and improved speed.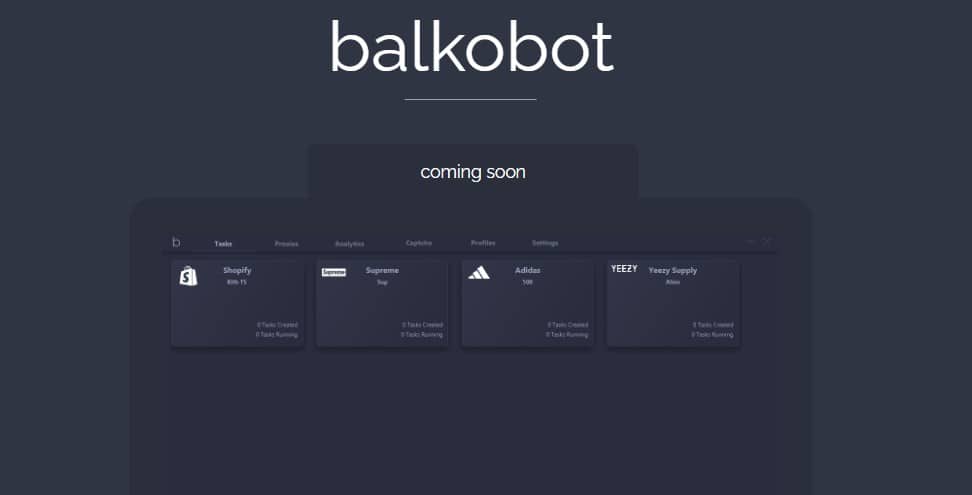 Balko Bot is also a top-rated service provider, with most of its customers stating how satisfying their services are. The bot also has tons of features ranging from detailed analytics, captcha resolver, and customization options.
The site has an easy-to-use interface which is favorable for new users. In addition, it does not have a complex installation program. All you need to do is install the bot, enter your details and start your copping activities.
They also offer unlimited bandwidth, which is a feature that helps you to run an infinite number of tasks concurrently. Balko Bot also has a pretty success rate owing to its super-fast speed and regular updates. Their team of developers constantly updates the bot whenever any sneaker sites make upgrades or change purchase policies.
Pros
Come with lightning-fast speed for good connectivity
Compatible with both Windows and Mac computers
Support proxies
It is updated regularly
Has a captcha resolver
Offer user analytics and purchase history
Cons
Rarely restocks
Extremely expensive to buy from resellers
Balko Bot comes at a retail price of $220 and a renewal fee of $60 every six months or $360 every year. It is rarely available, and once they restock, it comes in a limited amount.  To get updates once they restock, you may need to follow their Twitter platform.
Buying Balko on resellers can be very expensive as the cost may be higher than $1,000. It is advisable to buy it at retail, although it is tough to get. If you wish to buy from a reseller, ensure you get a trusted middle person as many scammers pose as resellers.
You can as well opt to rent Balko as it will come with reliable proxies. If you rent it, ensure it is up-to-date before the sneaker release. Users will also have more advantage if you are familiar with the proxy.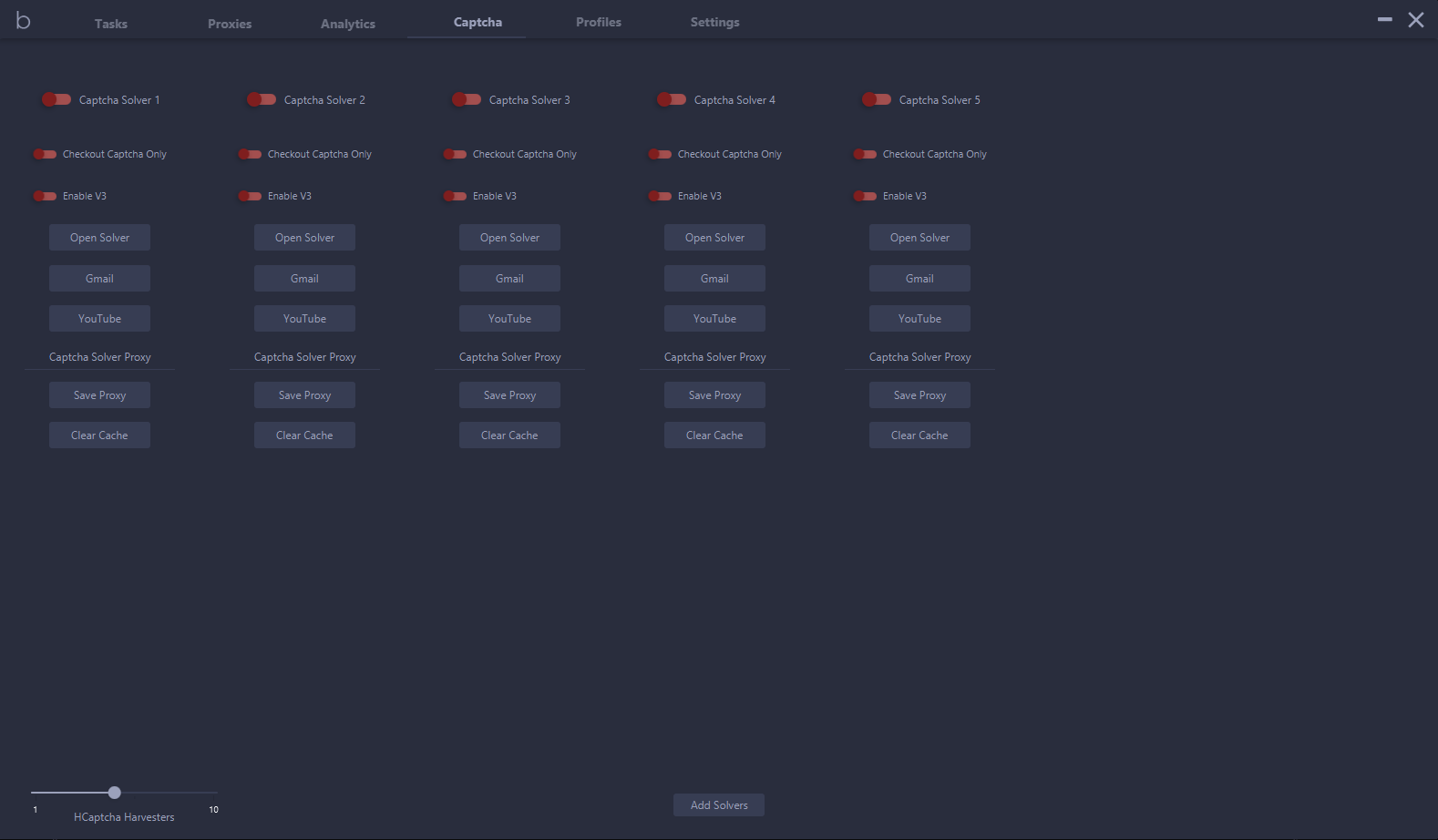 Balko has a captcha page that has captcha resolvers that come with different configuration options. You can activate and deactivate each resolver and also configure their use.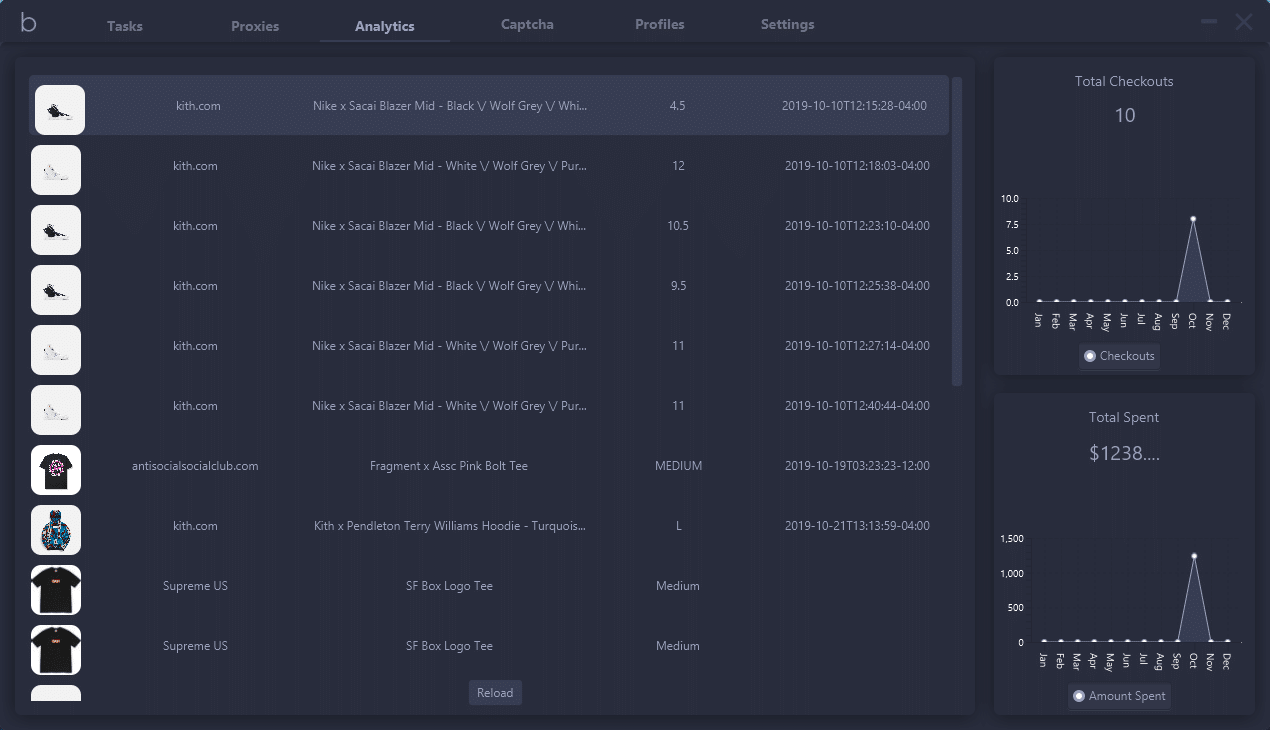 Balko also comes with user analytics features which store all successful checkouts. You will see a graph containing all successful checkouts and various axes ranging in a bunch of 25. There is also a column that shows the amount that you have spent per successful purchase.
3. High-Speed Connections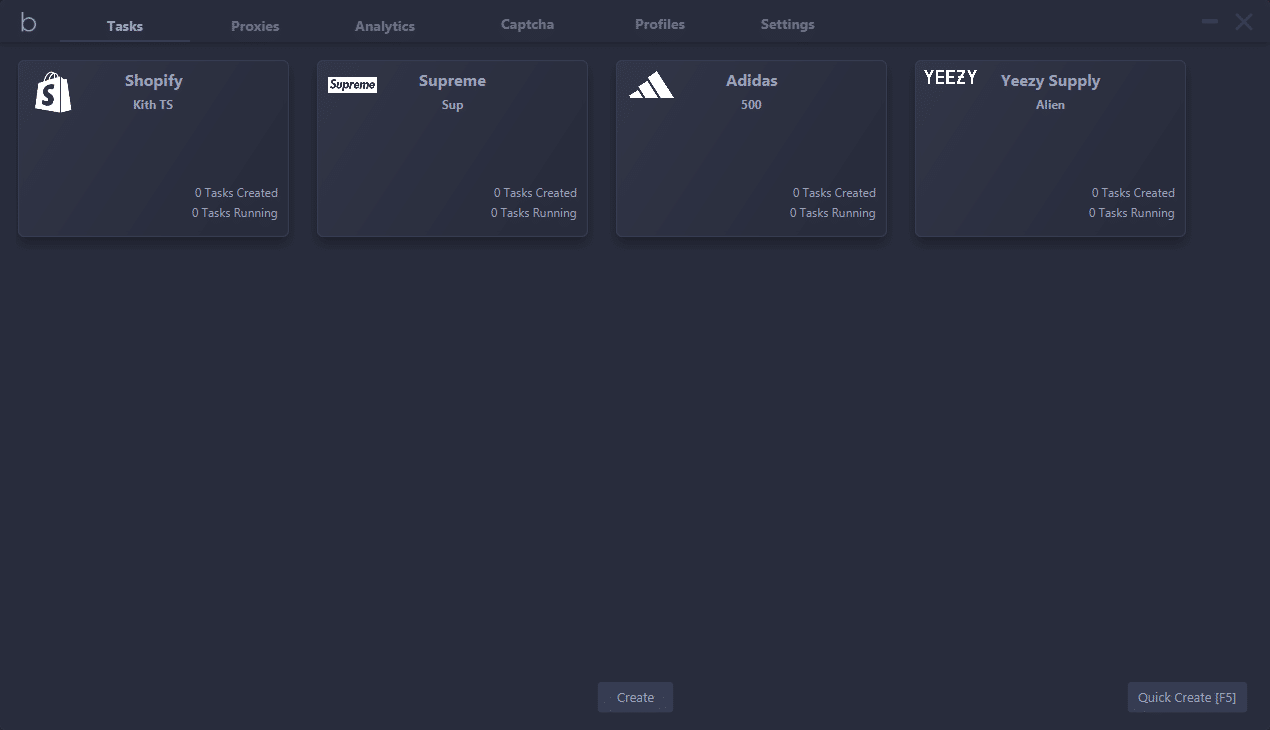 If you are familiar with copping on high-speed websites such as Nike, Adidas, and Supreme, then you know the importance of having a fast bot. Balko offers lightning-fast connections to ensure they bypass bot-filters by sneaker websites.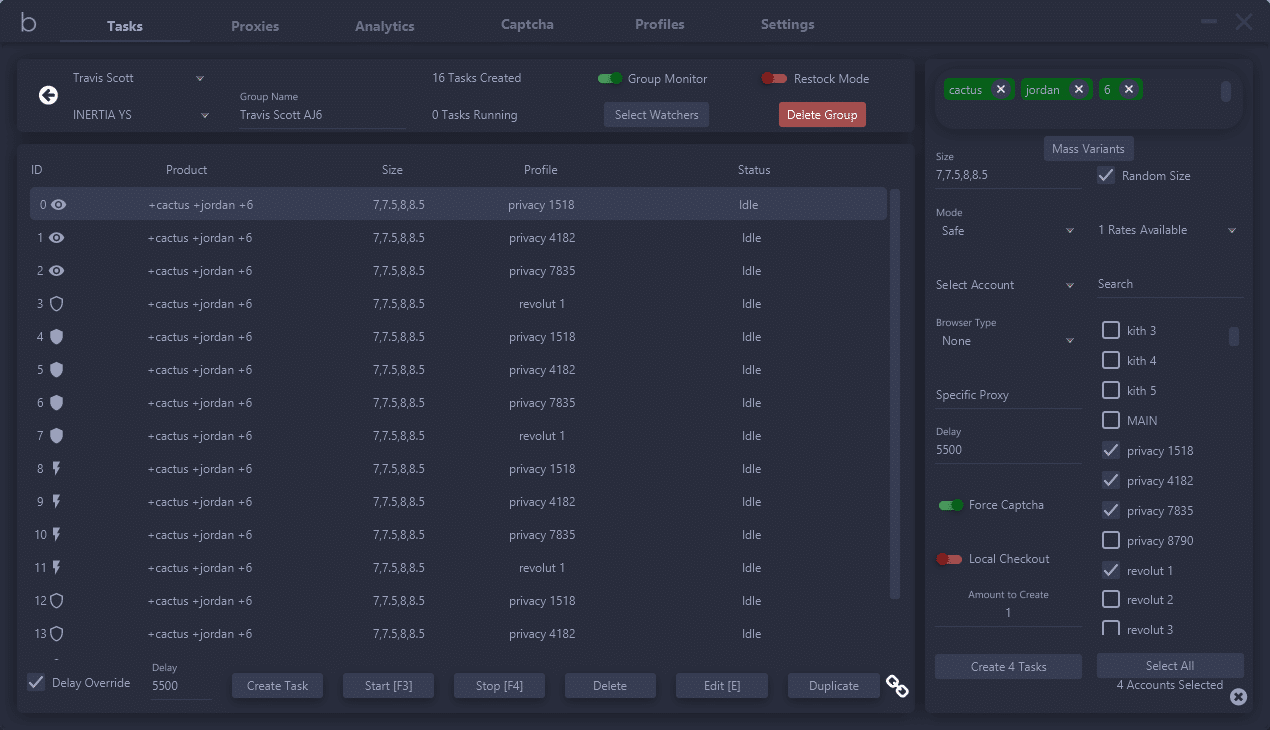 This feature enables you to undertake an unlimited amount of tasks. With Balko, you can run several concurrent tasks without affecting the speed. That way, you can make many successful checkouts at a go.
5. Responsive Customer Support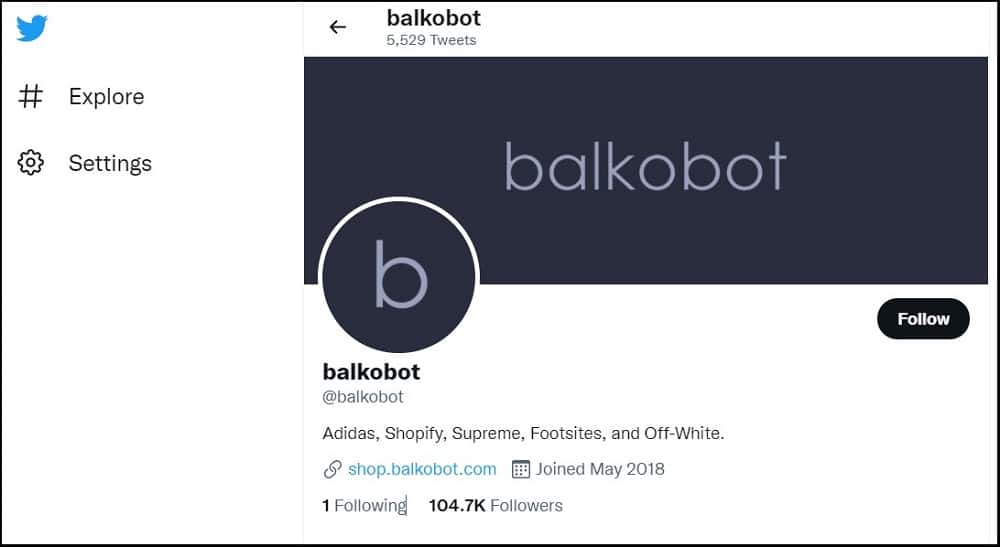 Their customer support is pretty efficient and better than most of its competitors. If you need help, you can reach their support team through their Twitter timeline or official email.
Balko is one of the most user-friendly bots with an easy-to-navigate dashboard. After installing and entering your log-in details, you can quickly start a task by following these steps.
First, on the left edge of the screen, you may add profiles to be applied for your tasks, and on the right side, you can add prices to be used with your chores.
If you want to use fast tasks, you may input your discord webhook and establish your quick tasks on the left side.
You can also see what key you have in that part and a deactivate button to turn off the bot.
On the right side, you may log in to Scout to use their integration software within Balko.  Then personalize the appearance of your bot using the different levels of customization available.
Finally, under that area, you may check for any updates that the bot may have and the bot's current version.
In conclusion, Balko is a very reliable and effective bot, as evidenced by the massive demand for the bot. In case you can get this bot and operate it properly, it has the potential to be a huge success.
Features

Pricing

Reliability

Support
As previously said, Balko is not a good pick for a novice, but if you already have some expertise, it is an excellent choice and one that we would advocate. The bot's developers are continually developing and upgrading it. It is also pretty easy to install and operate the bot, thus friendly to new users.
User's Reviews & Rating
Stupid Proxy
Average rating:
0 reviews
---